If you think tofu is bland, boring, or straight-up inedible, I'm willing to bet you just haven't found the right tofu marinade yet. As a blank canvas, tofu is only as tasty as the flavors we use to infuse it with! Every cook should know this simple trick to transform any meal from blah to brilliant.
This essential concept of marination comes from another type of long soak: Pickling. Originally, marinades were all very high in salt and used as a method of preservation and tenderization, particularly for meats instead of vegetables. The difference is that marinades are for short term flavor enhancement, not food storage, and typically are much more acidic than your average pickle brine.
You have complete control over taste and nutrition when you make your own marinades, which means you can make your meals salt-free, sugar-free, oil-free, gluten-free, and anything else you need to be and eat happy!
Best Types of Tofu For Marinating
Not all tofu is meant to be marinated. Firmer, denser options are your best bets for success, since they can withstand a long soak in liquid without falling apart. That means soft and silken tofu are out for this preparation. Instead, these are the best types of tofu to use for marinating: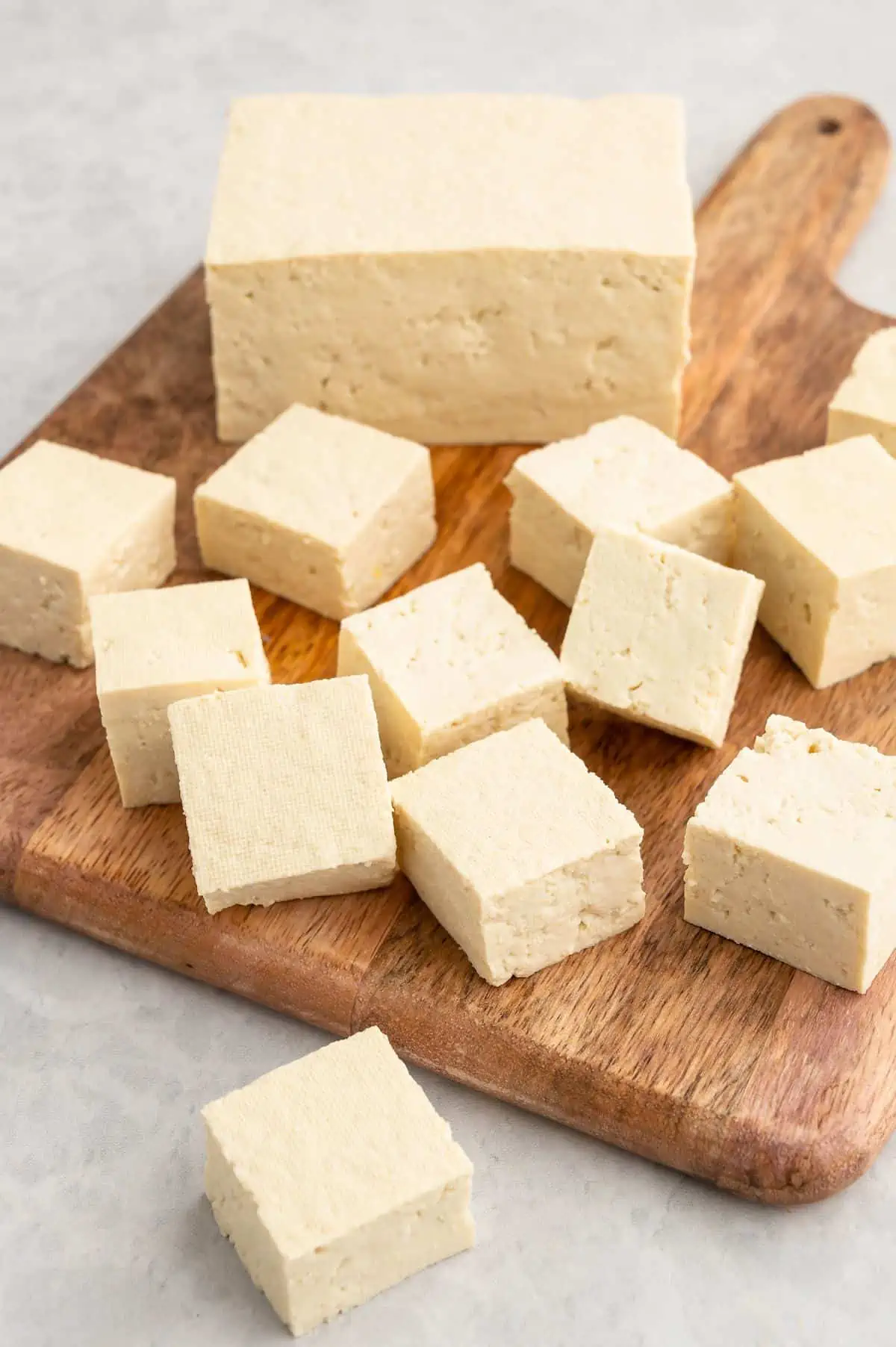 How To Press Tofu
When working with firm or extra-firm tofu, it can be helpful to press your tofu before beginning to infuse more flavors. That's because it creates a denser texture while removing extra water to make room for the marinade instead. It's a matter of personal preference though; you can just as happily skip this step for a moister tofu interior.
Drain off as much excess water from the package as possible before getting started.
Slice the block of tofu half lengthwise to expose more surface area. Place them on a clean kitchen towel or paper towels and cover with another layer.
Sandwich the towel-wrapped tofu between two flat plates and stack a few heavy books, cans, or anything else handy on top to weigh it down.
Let stand for at least 15 to 30 minutes. There are no hard and fast rules for how long tofu should be pressed, especially since the weight on top is variable based on what you use, so feel free to experiment and see what you like best!
How To Marinate Tofu
The biggest challenge when marinating tofu is often finding space in the fridge for a big, bulky container that can accommodate both a block of bean curd and enough liquid to keep it fully submerged. Don't overthink it! Keep it simple for the greatest return on your efforts.
Start by cutting the tofu into the shapes you'll want for the final dish. Whether that's cubes, batons, slabs, or triangles is up to you. This creates more surface area to absorb all that flavorful marinade all the way through, so you won't end up with bland bites at the center.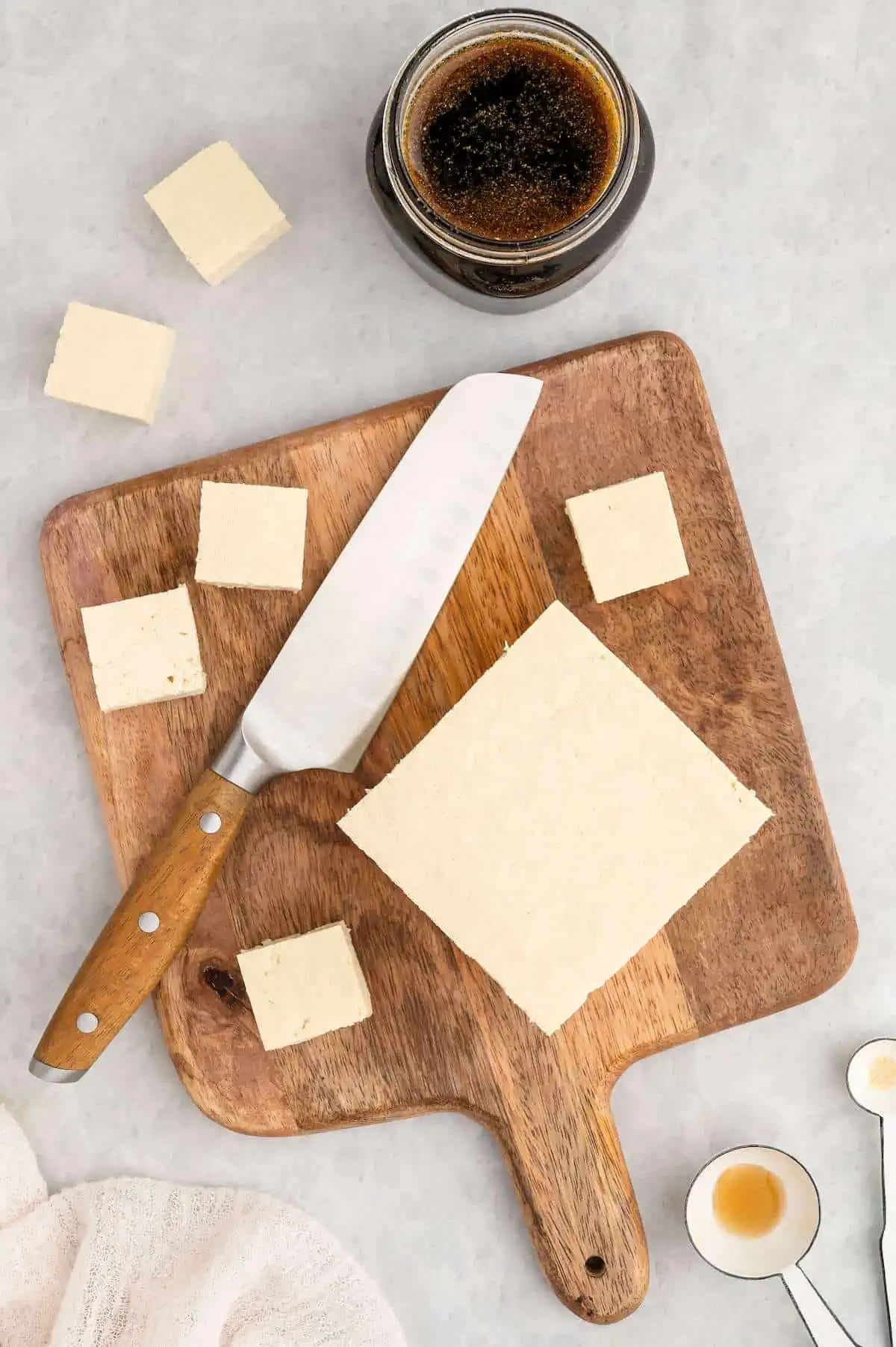 Mix up your marinade and pour it into a shallow glass container or a food-safe, airtight plastic bag. A bag is easier to store in small spaces, but a glass container will protect the food better with more rigid sides; see which works best for you! If the tofu isn't completely covered by the marinade on all sides, you'll need to flip it about halfway through the process.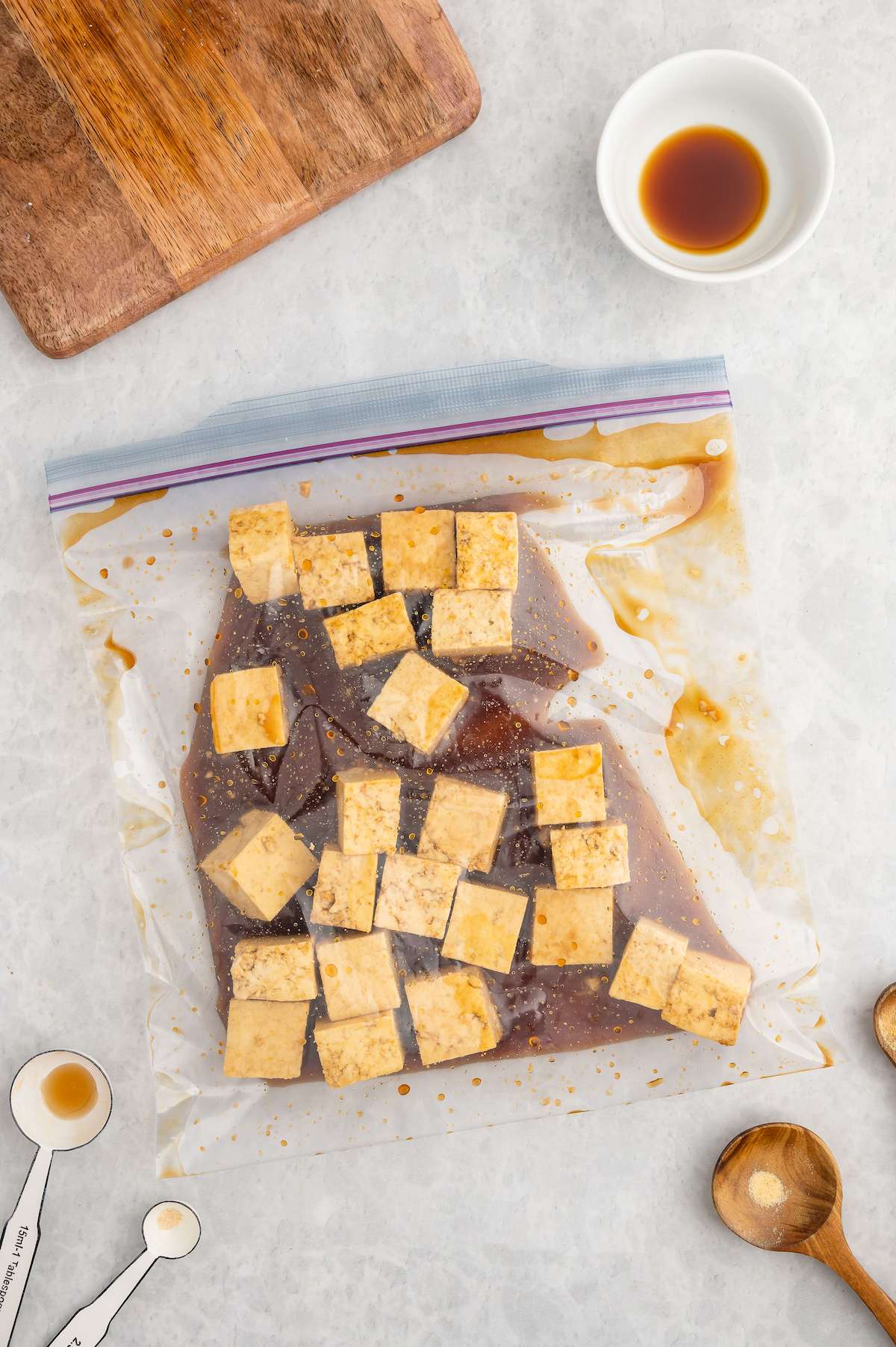 Let rest to marinate for as long as your recipe suggests. Just like that, your tofu is marinated and ready to cook!
How To Cook Marinated Tofu
There's no limit to what marinated tofu can do! Every single flavor variation can be cooked exactly like plain tofu. That means your grilled tofu marinade can be the same as your baked tofu marinade; there's no additional steps you need to take to adjust the basic recipe.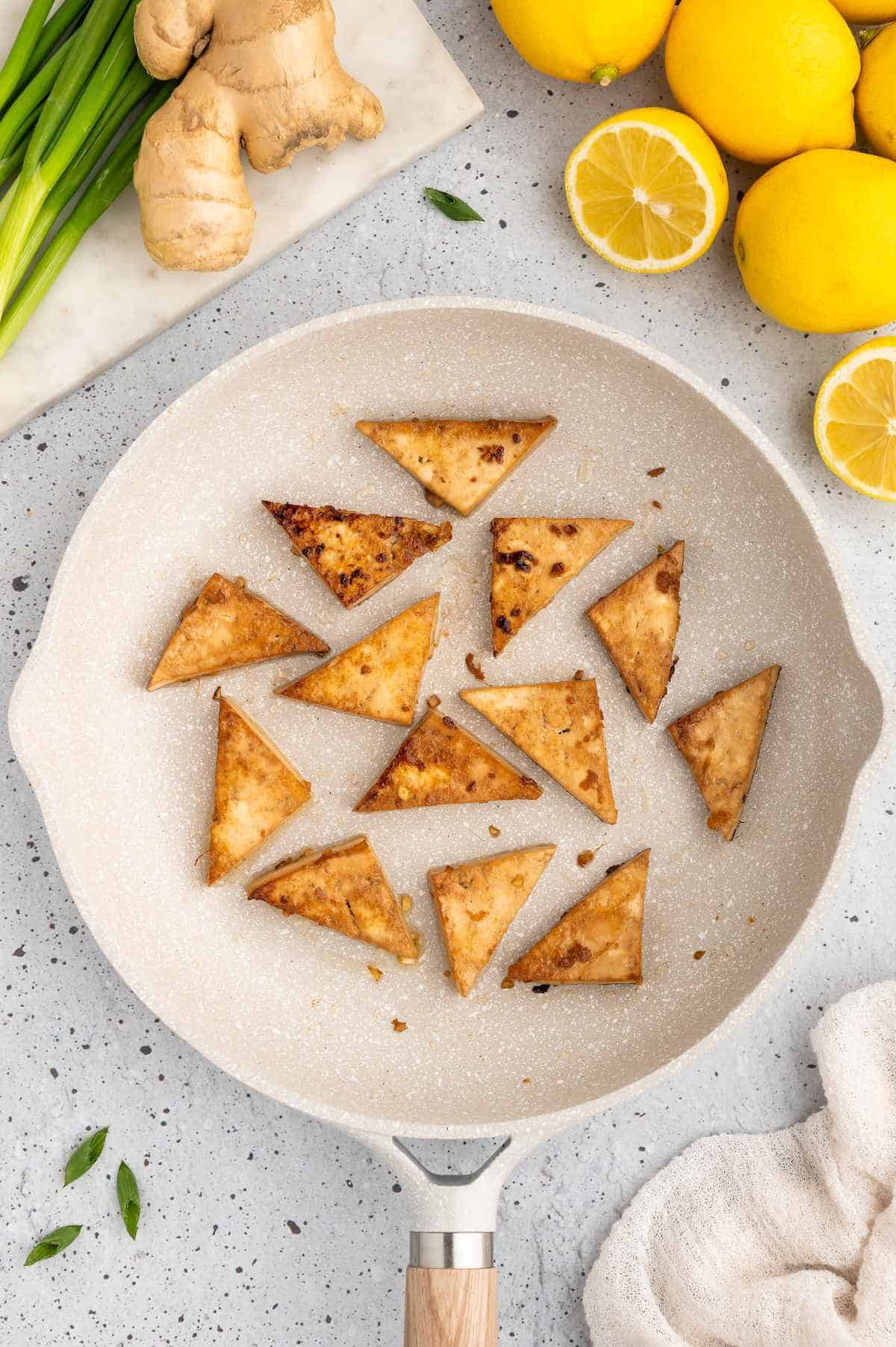 Tofu Marinade Flavor Ideas
Thousands of store-bought marinades are available for convenience, but you can whip up your own easy tofu marinade in minutes, if not seconds. If you get stuck for ideas, here are a few foolproof flavor pairings that will always serve you well:
For a simple, low-effort tofu marinade, check out the best tofu marinade below! It's foolproof and perfect for those just starting to explore the world of tofu marinades.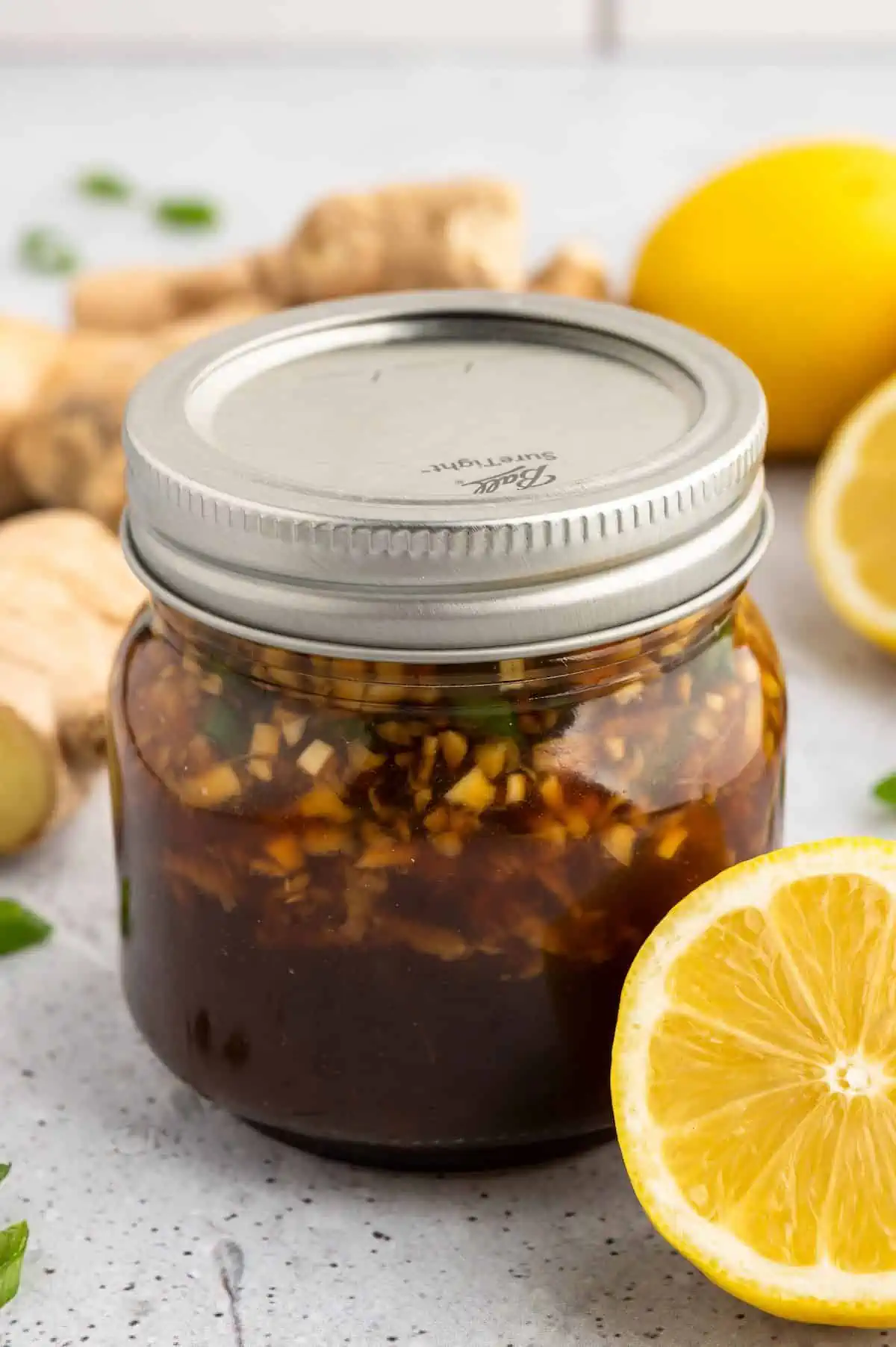 FAQs
How long should I marinate tofu?
If you're pressed for time, you can get away with a quick 30-minute soak in some cases, especially with a very concentrated, intensely flavored marinade. However, if you can wait, your patience will be rewarded. 12 to 24 hours is ideal for most dishes, which also makes it a great option for make-ahead meals. Keep the tofu in an airtight container in the fridge for marinades that need to sit for longer than 1 hour. 
What can I do with the leftover marinade?
Marinades used with conventional meat, poultry, or fish need to be tossed after the first use since they're contaminated with potentially dangerous bacteria, but that's not the case with tofu! Tofu is perfectly fine to eat raw, which means the excess liquid is too. Instead of dumping that flavorful meat starter, use it to make soup or stew, curry, salad dressing, pickles, and more. Just bear in mind that it might be very salty, so adjust your recipes accordingly. 
Can you freeze marinated tofu?
If dinner plans change at the drop of a hat, don't panic. You can easily freeze your marinated tofu for safe keeping. In fact, you don't even need to remove it from the brine at all. Freezing tofu does change the texture to become chewier and meatier overall. Depending on your preference, that may be even better than the original texture!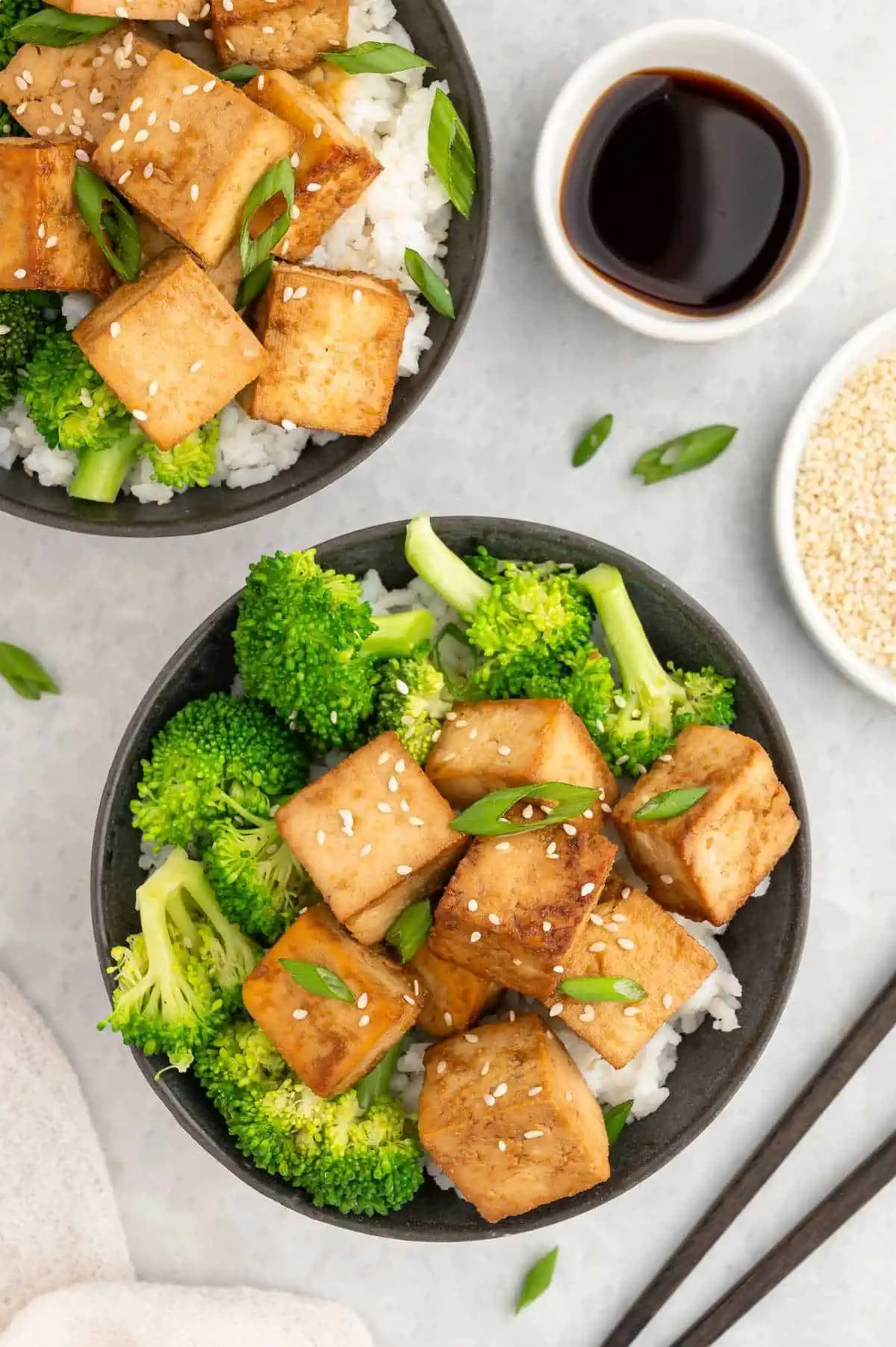 More Marinated Tofu Recipes
16 ounces extra-firm tofu, drained and pressed
½ cup soy sauce
1 tablespoon rice vinegar, or apple cider vinegar
1 tablespoon maple syrup, or brown sugar
½ teaspoon garlic powder
½ teaspoon onion powder
¼ teaspoon ginger powder
Slice tofu into 1 inch rectangles or cubes. Set aside.

Add the soy sauce, rice vinegar, maple syrup, garlic powder, onion powder, and ginger powder to a resealable food-safe plastic bag and mix to combine.

Add pressed tofu and seal thoroughly. Gently toss around the tofu in the marinade to evenly coat. Allow to marinate refrigerated for at least 30 minutes or overnight for maximum flavor. Gently flip the bag over halfway through to evenly marinate tofu on both sides.

Cook tofu as desired. Bake, air fry or pan fry until golden and crispy. Enjoy!
Leftovers – Store in an airtight container refrigerated for up to 5 days.
Calories: 97kcal | Carbohydrates: 8g | Protein: 12g | Fat: 2g | Saturated Fat: 0.3g | Polyunsaturated Fat: 1g | Monounsaturated Fat: 0.4g | Sodium: 1692mg | Potassium: 256mg | Fiber: 0.4g | Sugar: 5g | Vitamin A: 0.04IU | Vitamin C: 0.1mg | Calcium: 48mg | Iron: 2mg
Photos by Amanda McGillicuddy for World of Vegan, all rights reserved.