Love it or hate it, mayonnaise is an essential ingredient in many all-American recipes, so you should know how to find the very best vegan mayo.
Born of the French remoulade and aioli, modern mayonnaise is like the Swiss army knife of cooking. It's a sauce, spread, dip, filler, binder, dressing, and overall indispensable recipe helper. You may not realize that some of your favorite dishes are made possible thanks to this creamy condiment.
If you're worried about finding a worthy replacement when you switch to plant-based foods, don't sweat it! This is an easy swap that anyone can make.
What Is Mayonnaise?
Conventional mayonnaise is made from egg yolks whipped vigorously with oil and either vinegar or lemon juice until thick and spreadable. It uses the same principle as making a vinaigrette but is much higher in fat, which accounts for its unctuous, rich texture.
Vegan mayo ingredients look a bit different, of course. No two formulas are exactly alike since there are endless approaches to making eggless mayo. Some use the traditional method but replace egg yolks with aquafaba, soymilk, or tofu. Others cut out the oil entirely, taking advantage of the naturally rich, healthy fats in cashews or coconuts.
Best Vegan Mayo Brands
Mayo preferences are highly subjective. Some people like theirs on the sweeter side, while others prefer to keep it strictly savory. Luckily, there's a dairy-free mayo out there for everyone!
Follow Your Heart Vegenaise
The OG egg-free mayo, Vegenaise has been around since 1977, before most people understood what a vegetarian was, let alone vegan. The company has since diversifed into all sorts of dips, dressings, and dairy-free cheese, but the original line of plant-based mayonnaise alternatives still stands strong.
You can get it in Original, Organic, Avocado Oil, Soy-Free, Grapeseed Oil, Reduced Fat, and Chipotle versions.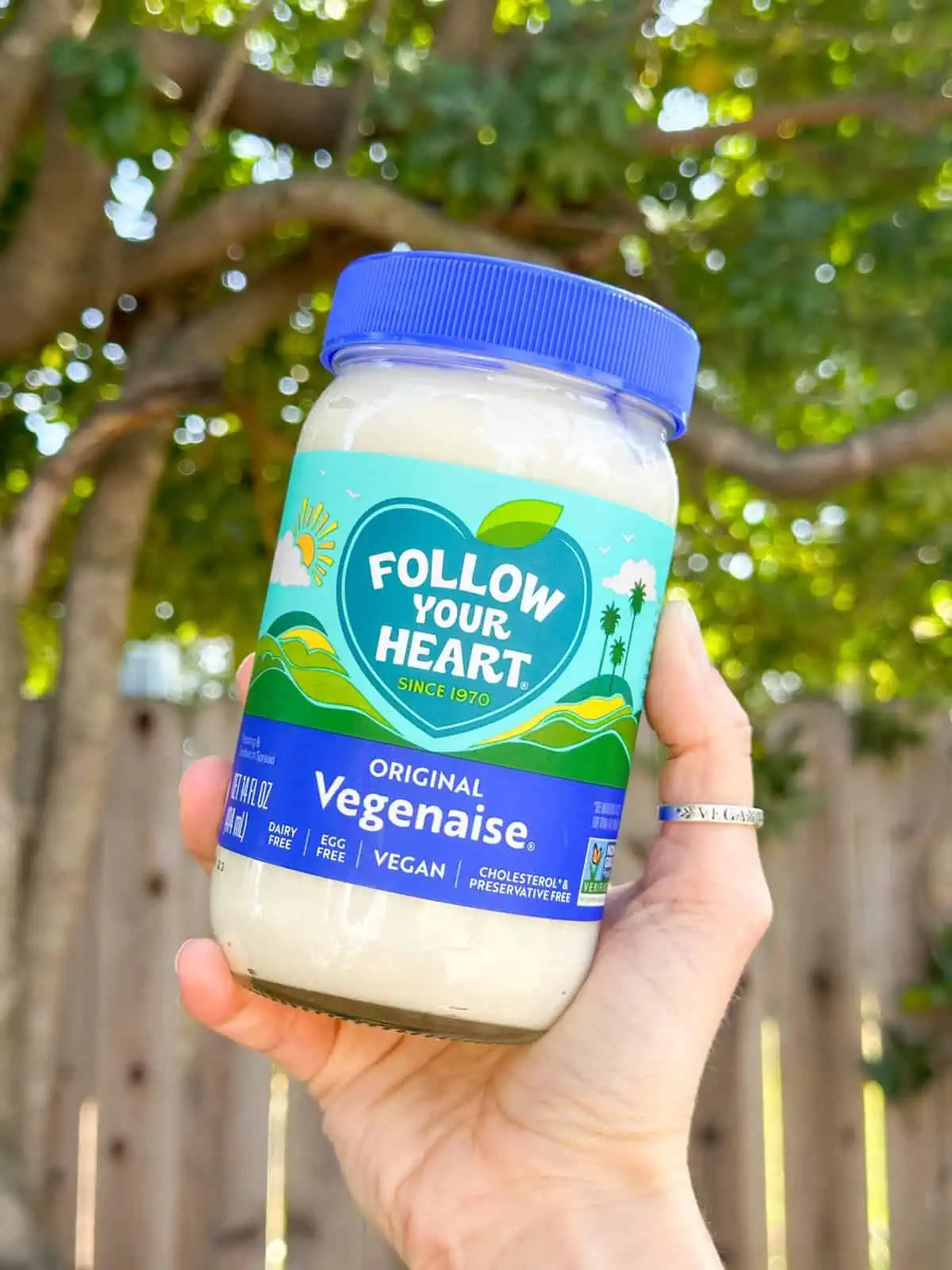 Avocado oil, sunflower oil, and aquafaba form the foundation of this shelf-stable spread, found in the dressing aisle. There's Classic, Chipotle, Special Sauce, and Avocado Oil to suit any cravings, whether you like it mild or wild.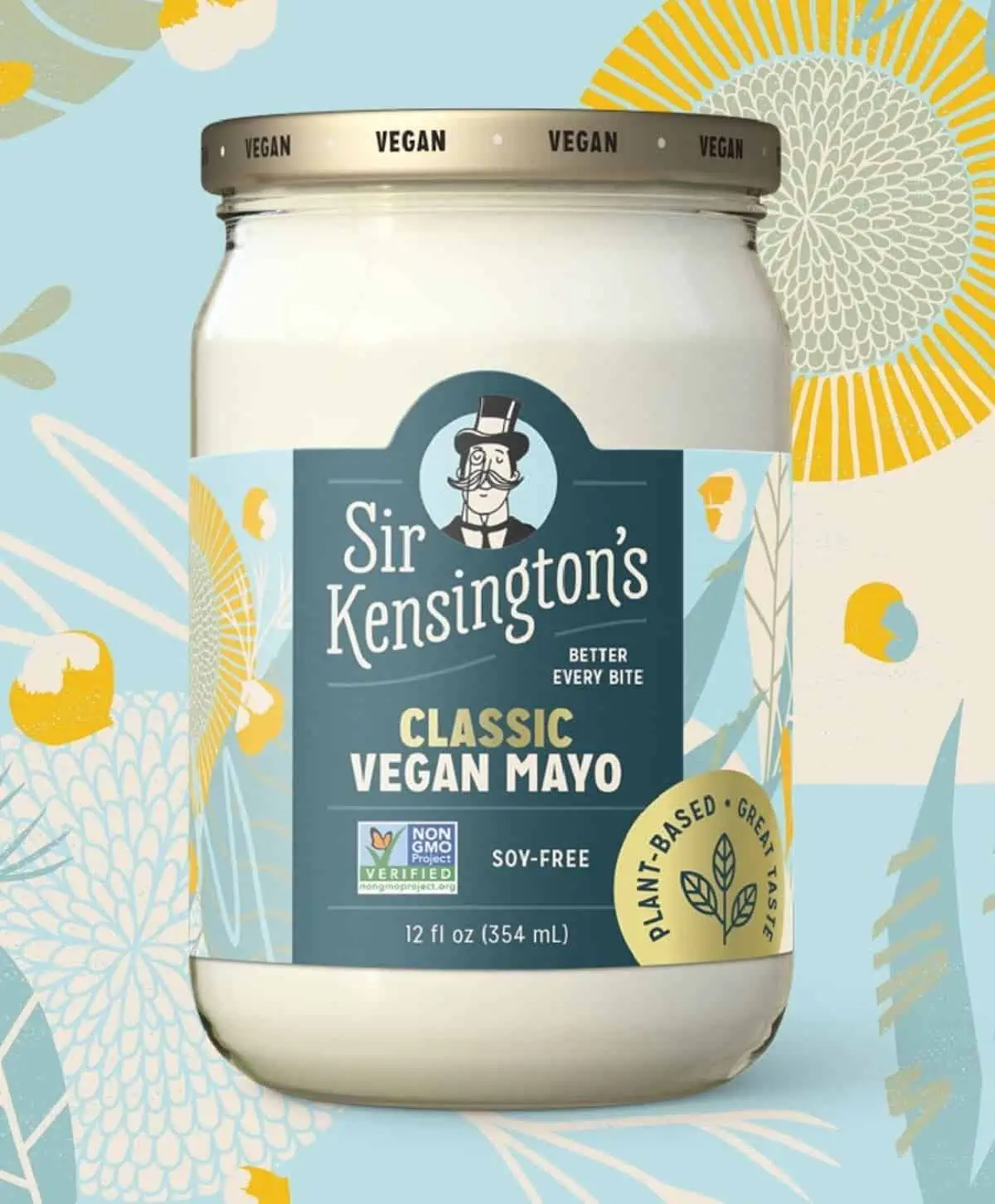 Dedicated to all things avocado, this high-end health food brand naturally taps this rich source of good fats to bolster its mayonnaise offerings. Only one variety is vegan, so read labels carefully to pick out the correct jar.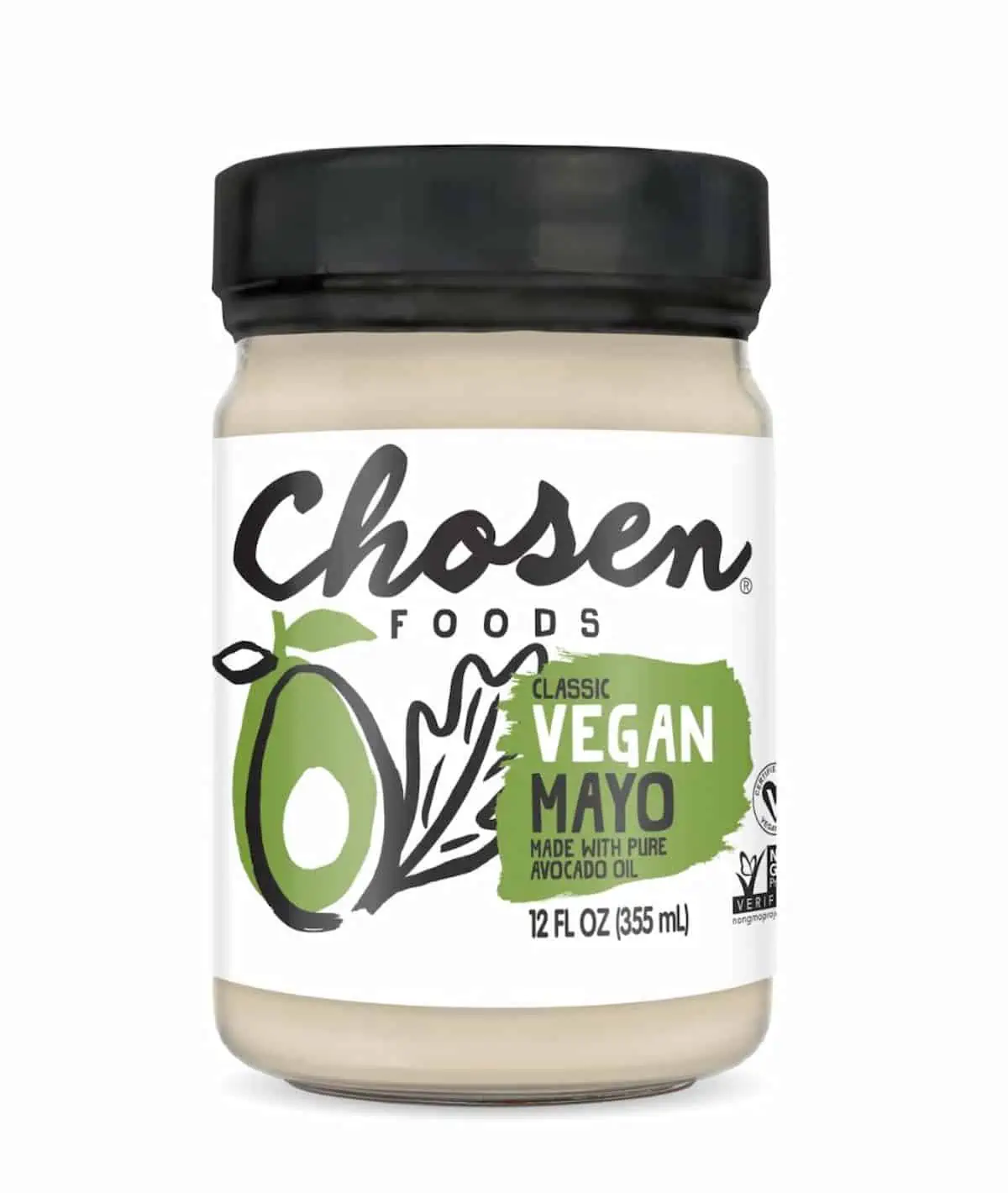 You know the vegan diet hit the big time when a mainstream mayo titan like Hellmann's and Best Foods released a vegan version of their bestselling spread. They're both part of the same brand but use different names depending on location. In both cases, they're sold in tubs and squeeze bottles for easy application on any dish.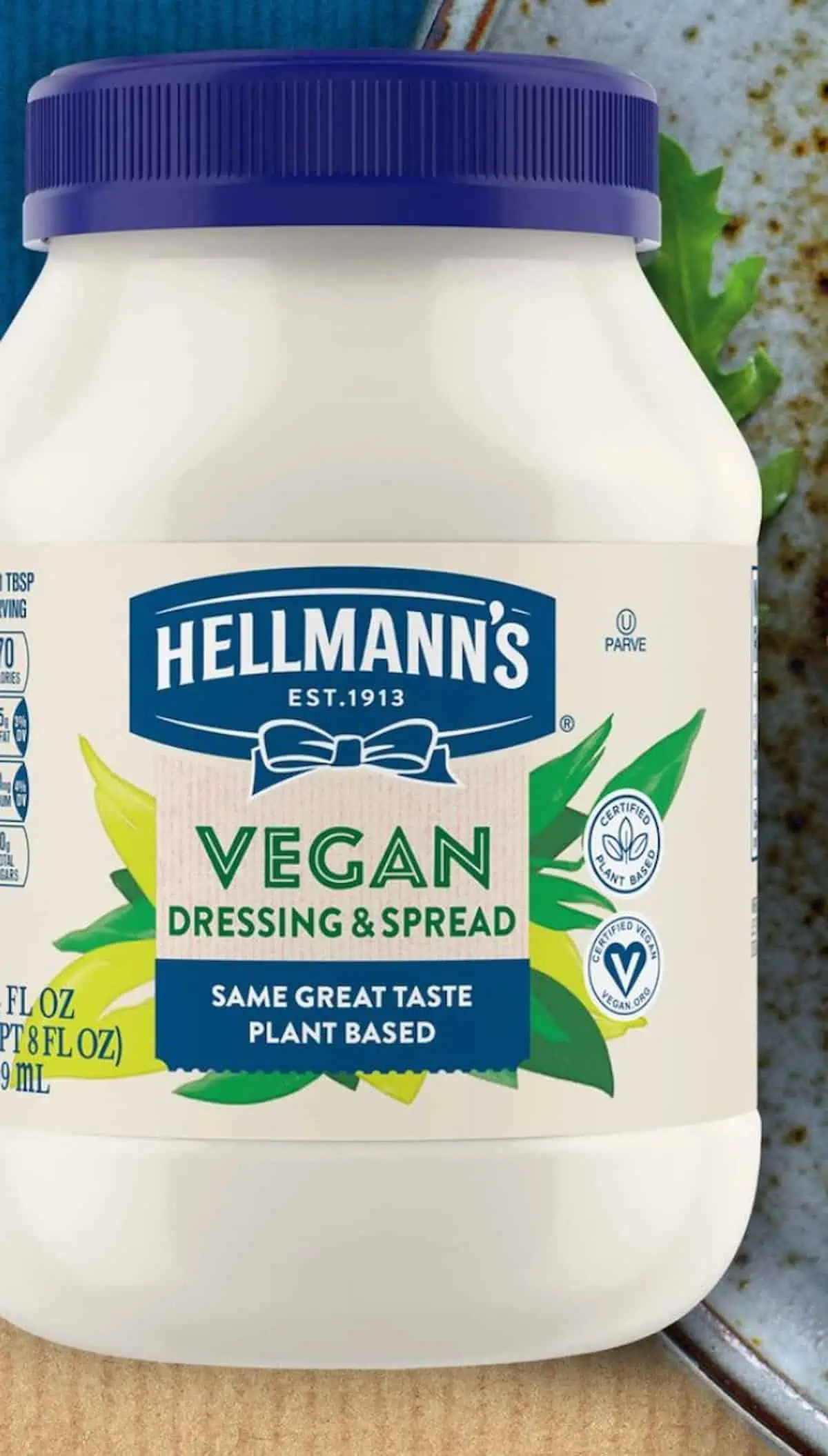 Known for their certified paleo, keto, and Whole 30-approved condiments, this clean label plant-based mayo is creamy,‌ ‌tangy,‌ ‌and‌ ‌delicious, without compromising your health.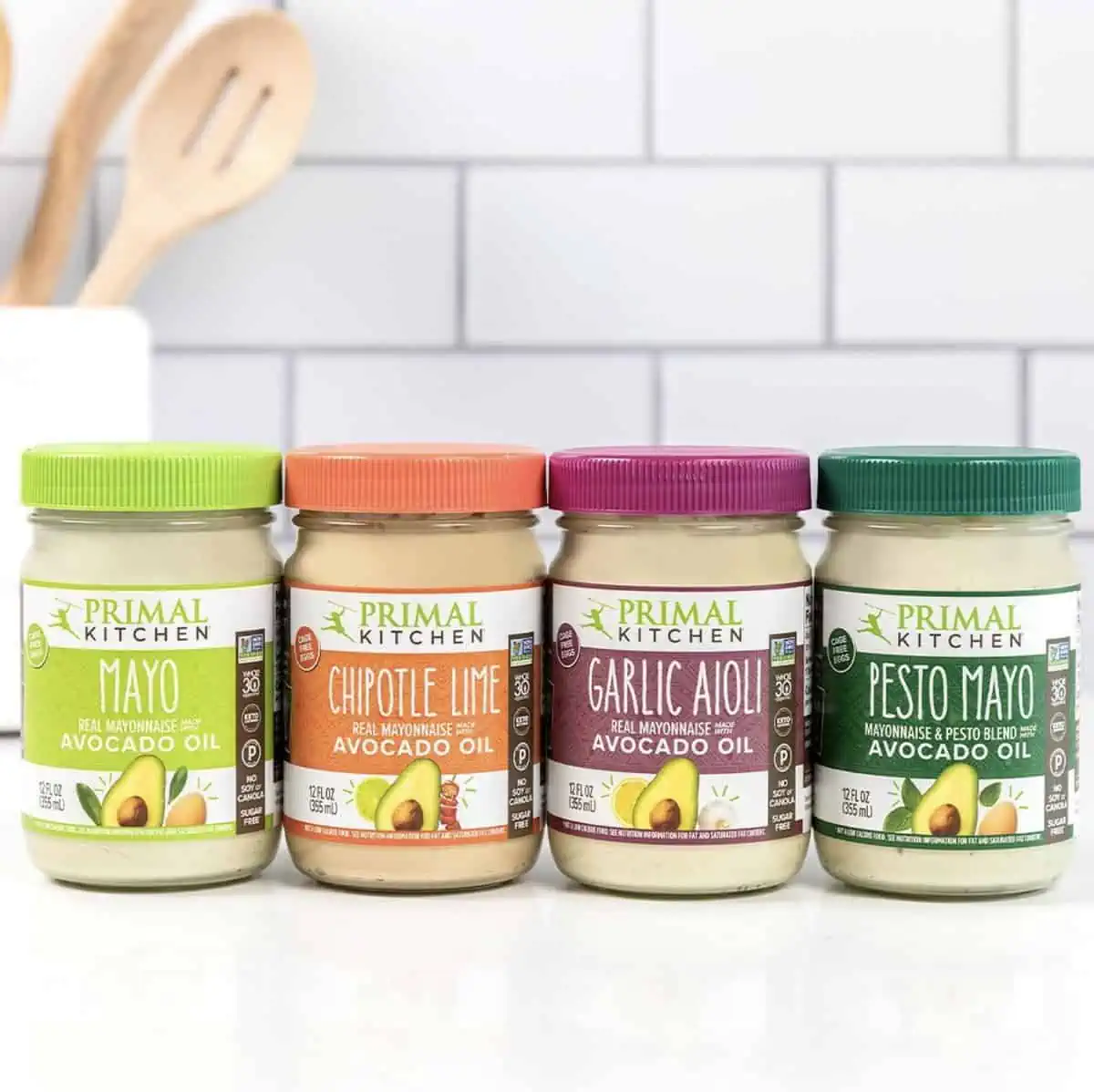 Target's house brand has really stepped up its vegan game in recent years. For anyone on a budget, this affordable, accessible staple is the one to buy.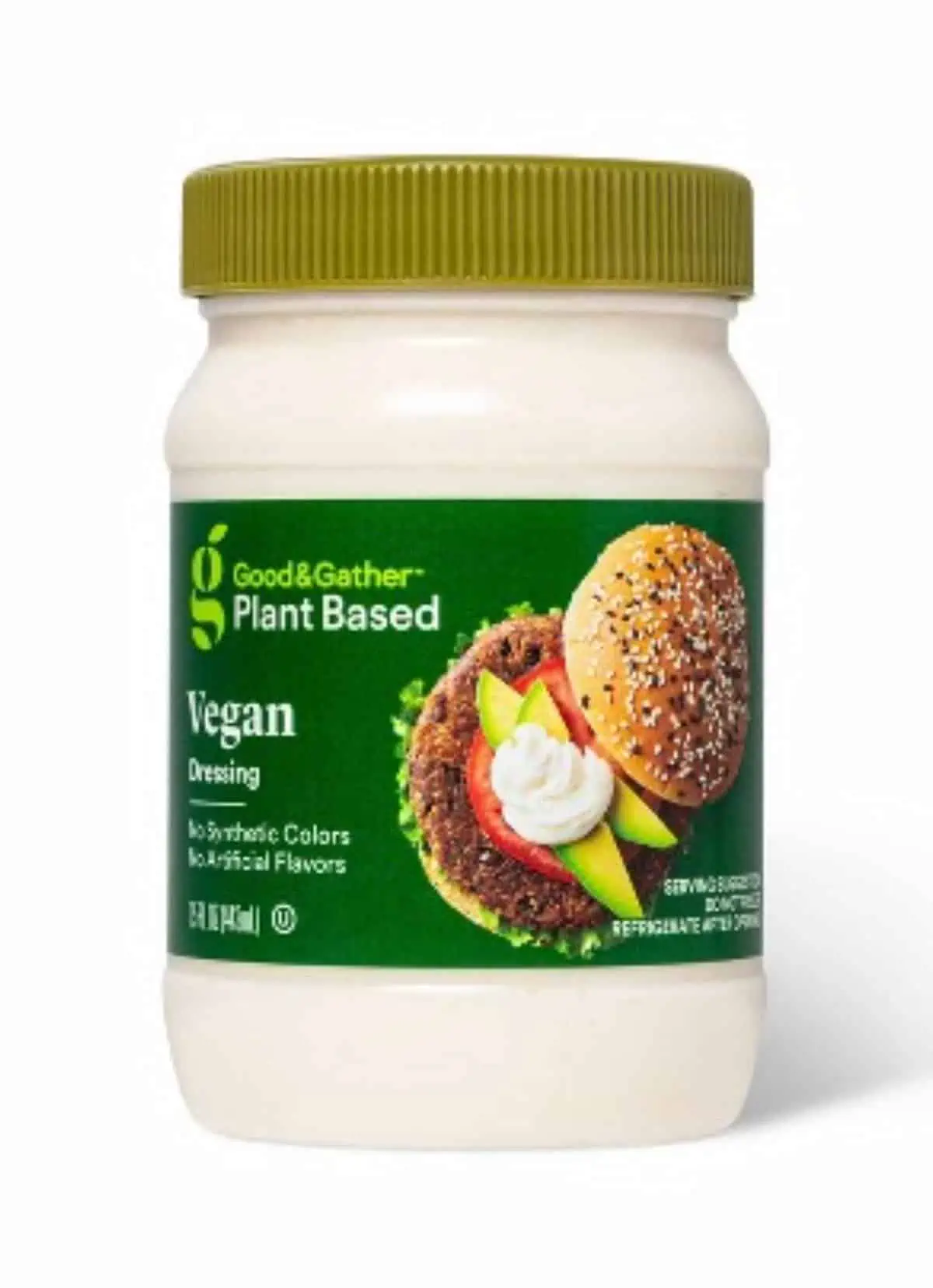 Put flavor first with this upstart brand that simply makes great food that happens to be vegan. That means when it comes to their mayo, you'll get the same great taste and texture without the cholesterol of eggs.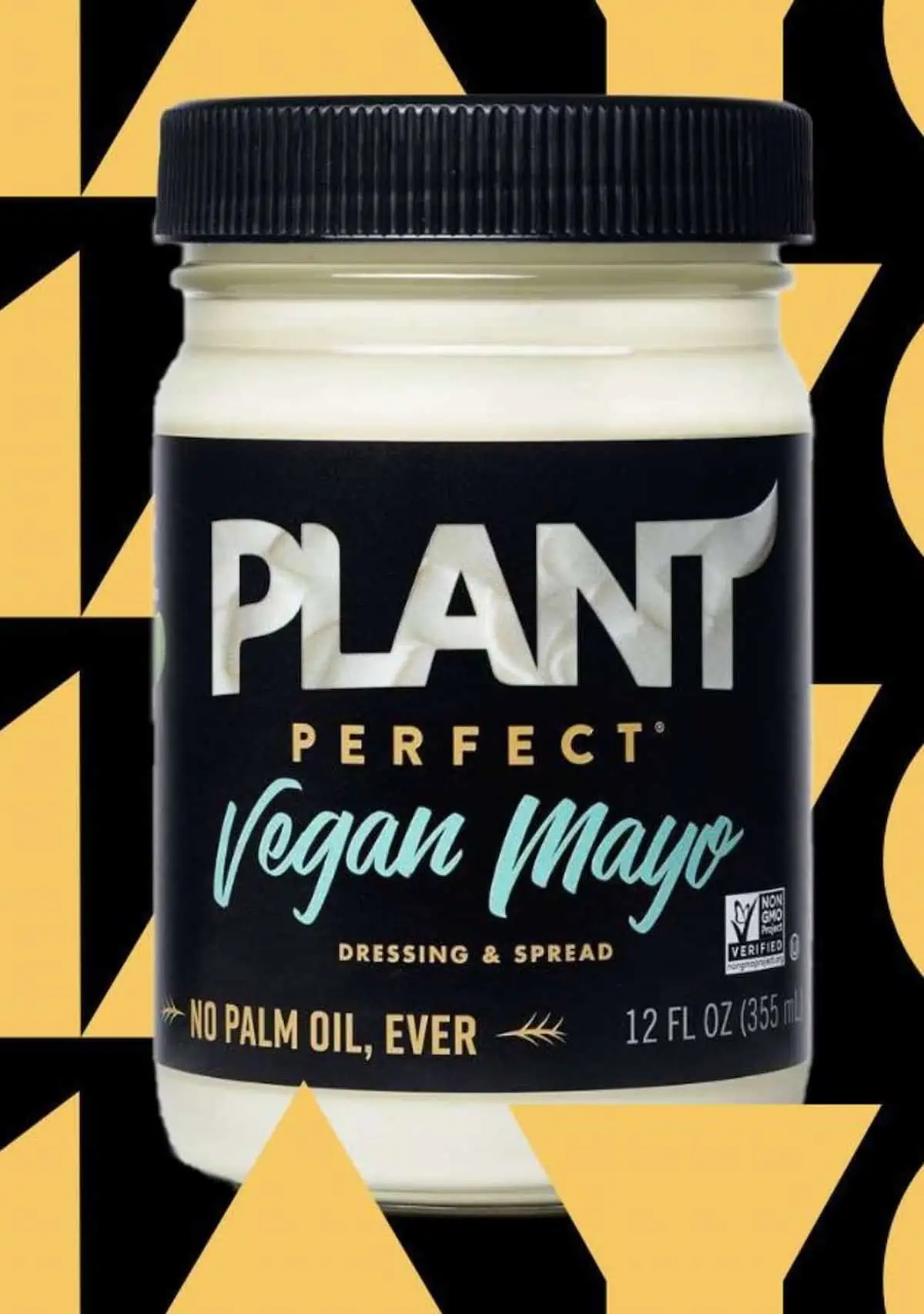 Fat-free, sugar-free, and… Calorie-free? It sounds too good to be true, but this stuff is made of pure plant-based magic. It has a light whipped texture that can help you beat cravings while sticking to a diet.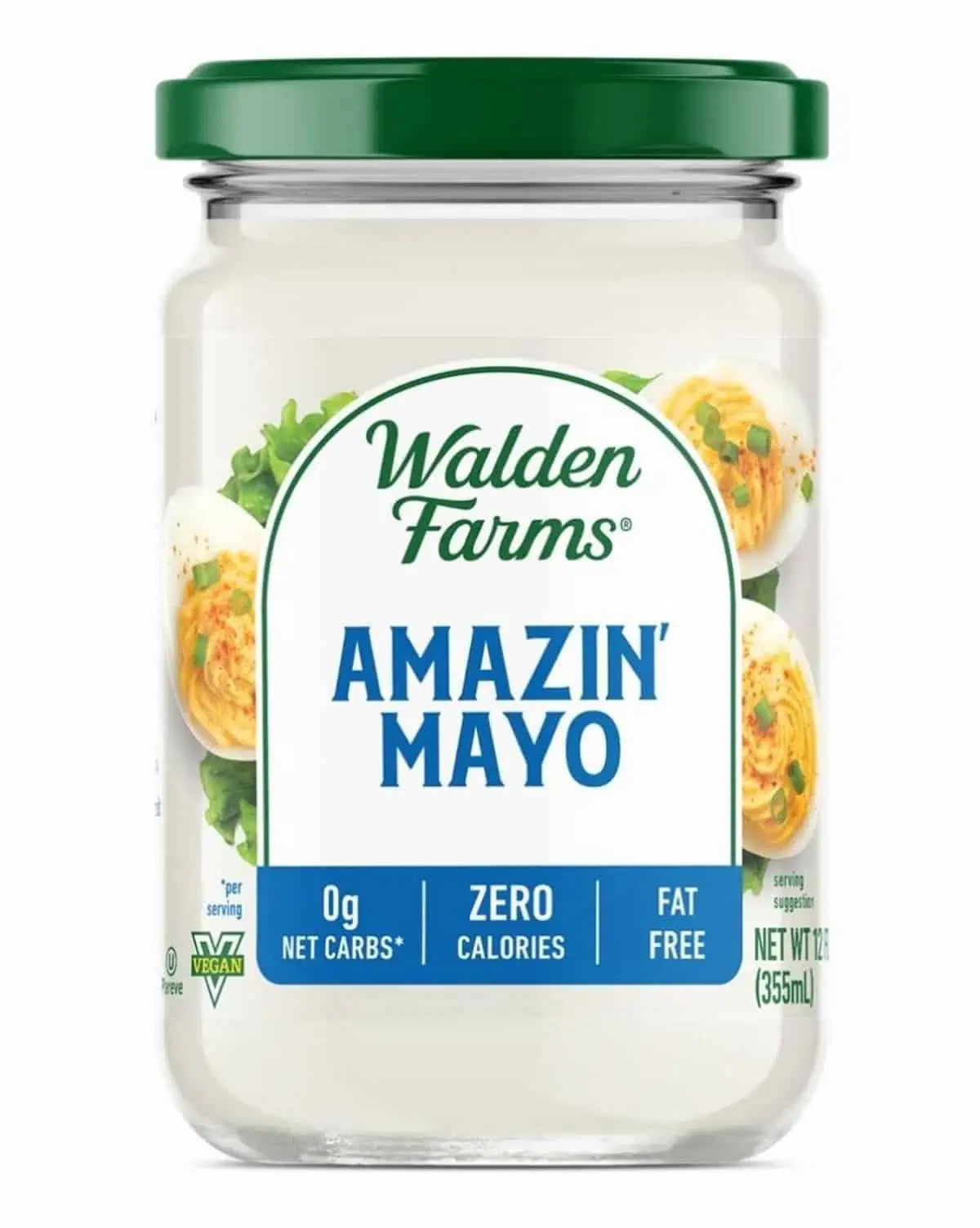 You'll be saying, "oh dang, that's good" after your first taste! Never have another boring sandwich again when you can choose from Cucumber Dill, Lemon Garlic, Roasted Red Pepper, or of course the classic Original Mayo, too.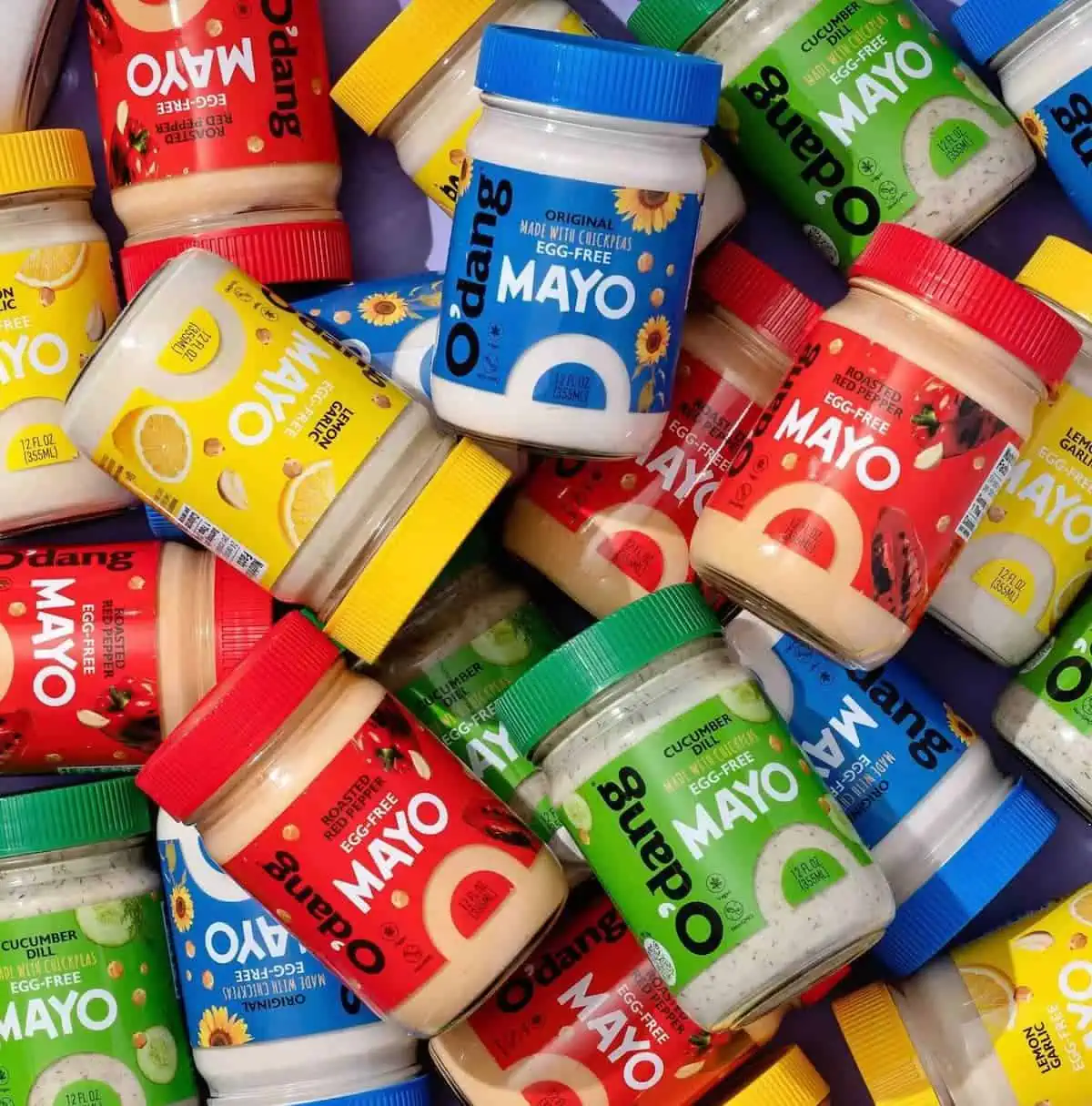 Mother Raw's new plant-based mayo has the velvety smooth texture and taste you expect. With 0 grams of sugar and about half the calories and fat of leading brands, these mayos are both wholesome and delicious! Enjoy the classic flavor or mix it up with their Roasted Garlic or Chipotle Mayo options.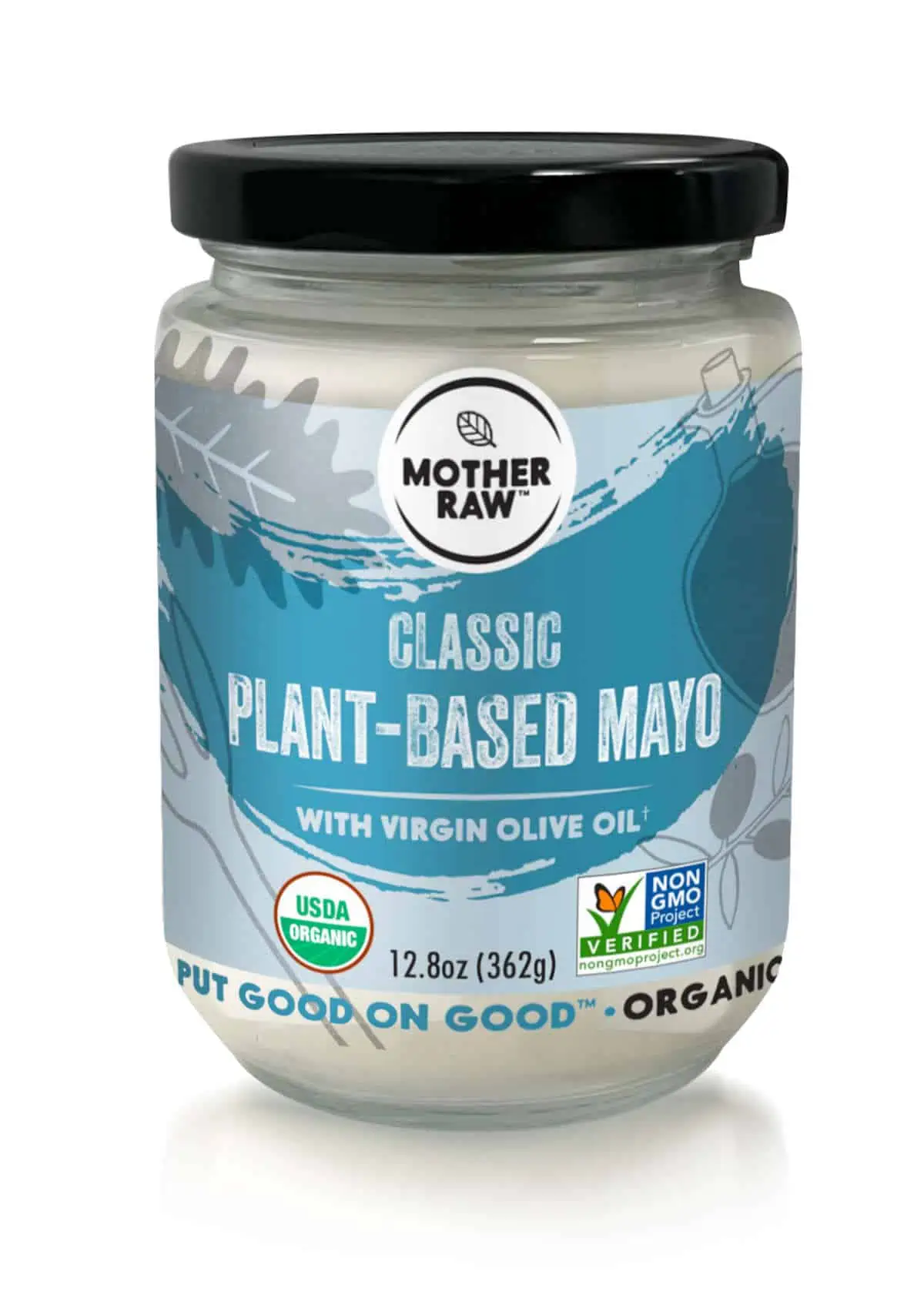 Did we miss your favorite vegan mayonnaise brand? There are new options springing to life every years, and you can show your favorite brands some love in the comments below!
Homemade Egg-Free Mayo Recipes
Break out your blender and get ready to spread it on thick; homemade vegan mayonnaise is just the flip of a switch away.
Or, skip the may altogether and go for mashed avocado instead! Avocado is like nature's healthier, natural mayonnaise.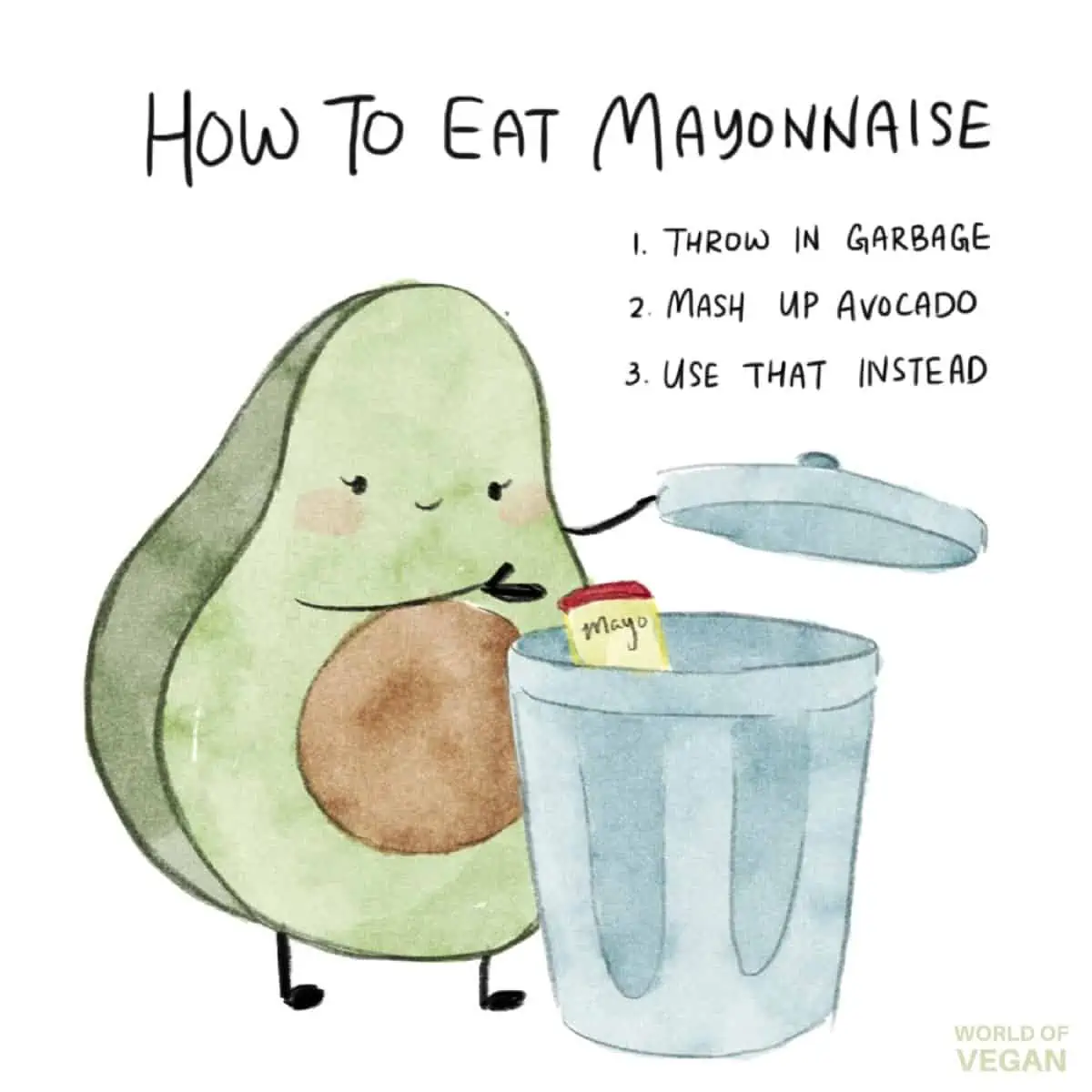 Ideas For Using Plant-Based Mayo
Once you start incorporating eggless mayo into your recipes, it'll be hard to stop. Nothing beats that instant creamy texture and rich, savory, decadent sensation. If you want to try a spicy version, check out our Vegan Aioli recipe!
You'll be the talk of the potluck when you show up with this Classic Vegan Potato Salad. It's a crowd-pleasing, foolproof dish that always satisfies.
Turn any snack time into a party by baking a big batch of Vegan Artichoke Dip. All you need are four ingredients and five minutes of prep work to wow all your friends.
Artichoke "Tuna" Salad Sandwiches will make you forget all about fish. The filling is excellent in wraps, lettuce cups, and on top of green salads, too.
FAQs
Is vegan mayonnaise healthy?
All plant-based mayo formulas are different, but you can take comfort knowing that it will always beat the competition in terms of saturated fat and cholesterol. 
Is vegan mayo dairy-free?
Yes! All mayonnaise is dairy-free, in fact, so those with allergies or an intolerance can rest easy. Furthermore, anything vegan is free of all animal products, which means that milk is always off the table. 
Is Miracle Whip vegan?
No, Miracle Whip is not vegan. The original formula contains eggs, and it hasn't created a plant-based spin off under the same brand name.