In the burgeoning field of alternative meats, vegan sausages are leaders of the pack, offering the convenience, comfort, and flavor you'd expect from the best savory links, cruelty-free.
Going vegan shouldn't mean giving up the foods you love, especially when there's such an incredible selection of alternatives to fill the gaps! If you're craving a hearty sausage, here's what you need to know to keep it meatless.
What Exactly Is A Meatless Sausage?
To better understand this protein, we need to go back in time and unravel where sausages originally came from. The word itself comes from the Latin salsus, meaning "salted", in reference to the centuries-old method of food preservation.
This process allowed otherwise unusable scraps to be combined, heavily seasoned to disguise the taste, and saved before refrigeration was invented. Links were formed from a casing, usually made from entrails. If that sounds rather unsavory to you, you're not alone!
Taking animals out of the equation has brought much better options to supermarkets around the world. Vegan sausages can be made from many different protein sources, including beans, wheat gluten, tofu, and combinations of those options.
Every regional style or specific flavor has a matching plant-based equivalent now, from German bratwurst to Spanish chorizo. Some have casings made of cellulose (vegetable fibers), alginate (seaweed), or even rice paper, while some have no casing at all. For every recipe, there's a meatless sausage made to do the job!
Best Vegan Sausage Brands
In the span of just a few years, plant-based products have evolved immensely. Forget the rubbery, bland facsimiles of mock meats past; the latest generation of plant-based meats make no sacrifices for taste or quality. This is especially obvious when it comes to plant-based sausages. Juicy and rich, they sizzle when you throw them on the grill and snap when you take your first bite. Next time you go shopping, these are the brands you should add to your cart.
Large and in charge, these hefty links are the market leader for good reason. Brats, Sweet Italian, and Hot Italian sausages weigh in with 16 grams of protein each, beating out most conventional options by far. Rise and shine by starting your day with any of their vegan breakfast sausage options, including Original and Spicy vegan sausage patties and Classic Breakfast Sausage Links.
For any omnivores that think it's impossible to go vegan, this is the "meat" for you. Identical in flavor, appearance, texture, and even preparation, you can start with Savory or Spicy Sausage Grounds to make your own shapes, take a shortcut with ready-made patties, or fire up the grill with Bratwurst, Italian, or Spicy sausage links. Such versatility is especially helpful for recipes, such as a hearty, meaty vegan lasagna.
As a titan of industry, LifeLight has two lines of meatless alternatives. Their original Smart Sausage, in both Italian and Chorizo, is the older version found in the produce department along with the tofu. Their Plant-Based Bratwurst and Italian Sausages are the newer options, on par with Beyond and Impossible. Which approach is best depends on your personal preference; try both and see what you like!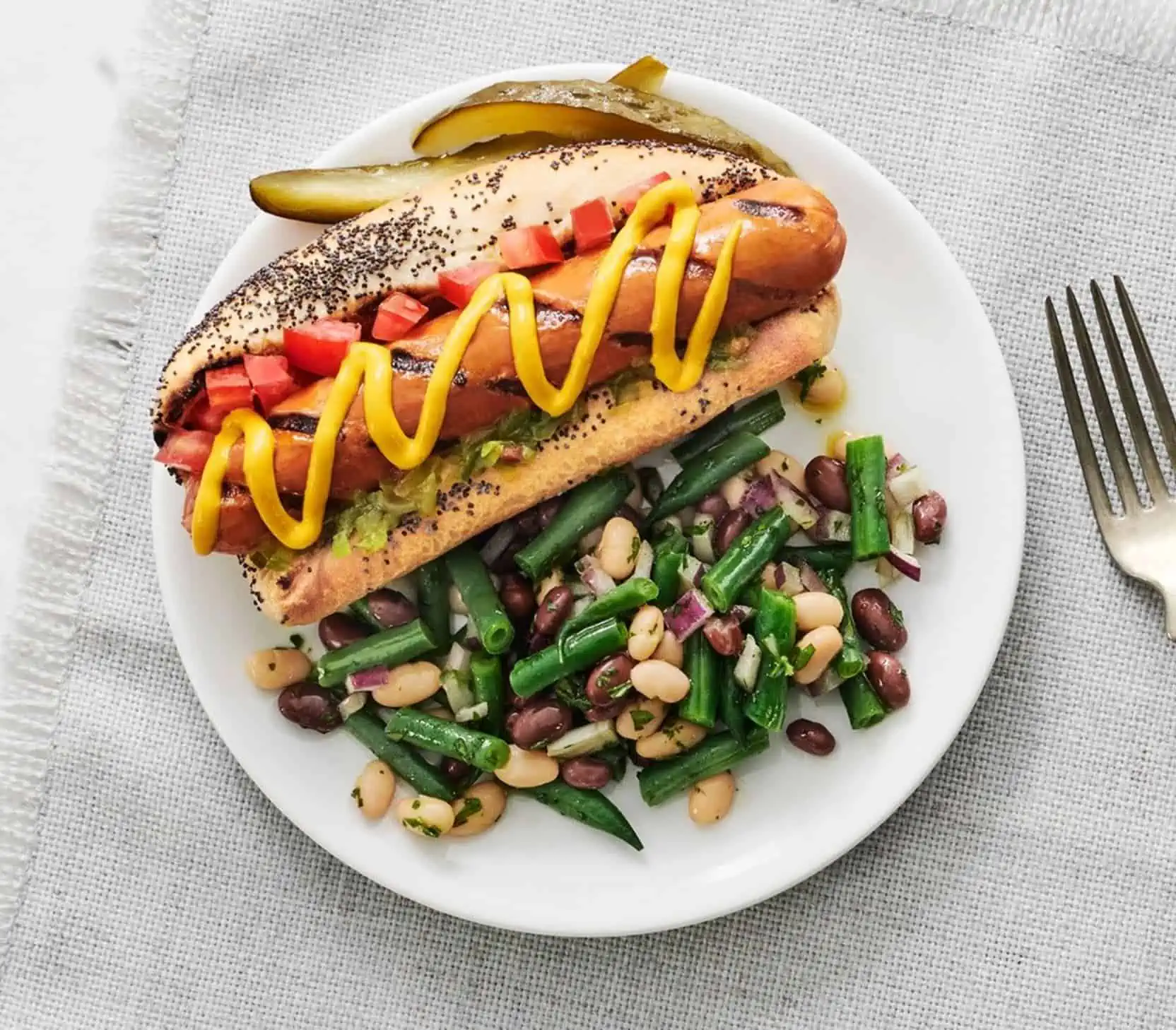 More than just Thanksgiving roasts and deli slices, Tofurky has a protein for every need and craving. Their Beer Brats, Italian Sausage, and Kielbasa will be the life of the party at your next cookout!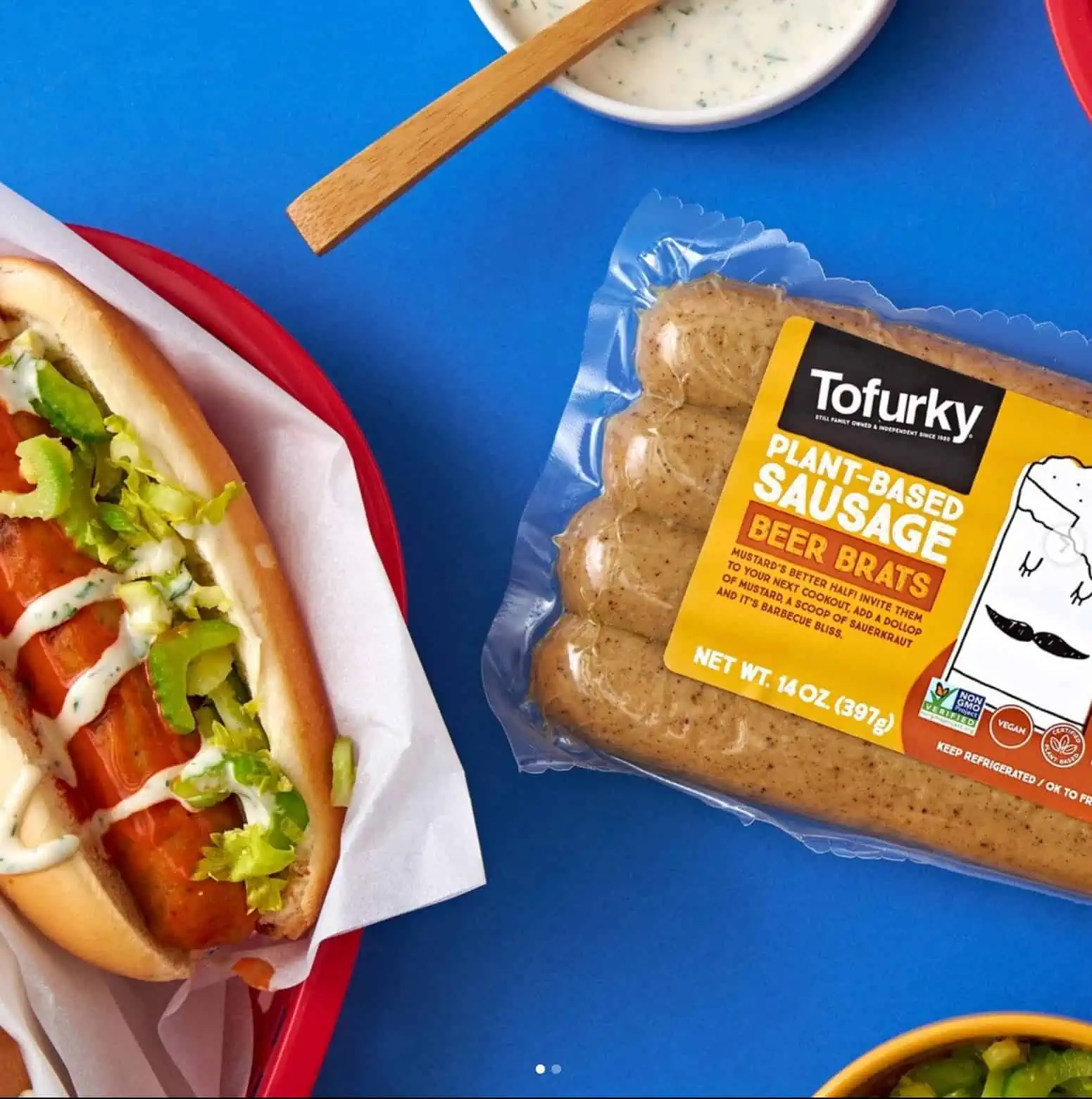 The name is a play on "wheat meat," the nickname for the high-protein vital wheat gluten at the heart of the meat alternatives. These are the gourmet flavor options to impress your foodie friends: Smoked Apple & Sage, Italian Garlic & Fennel, Spicy Mexican Chipotle, and Caramelized Onions & Beer Plant-Based Bratwursts dazzle without any accoutrement. Wake up early to catch their Classic Recipe Plant-Based Breakfast Sausage Patties or Apple & Maple Plant-Based Breakfast Sausages at daybreak, or grab a complete Classic Style Sausage, Egg & Cheese Plant-Based Breakfast Sandwich that's ready to heat and eat on the go.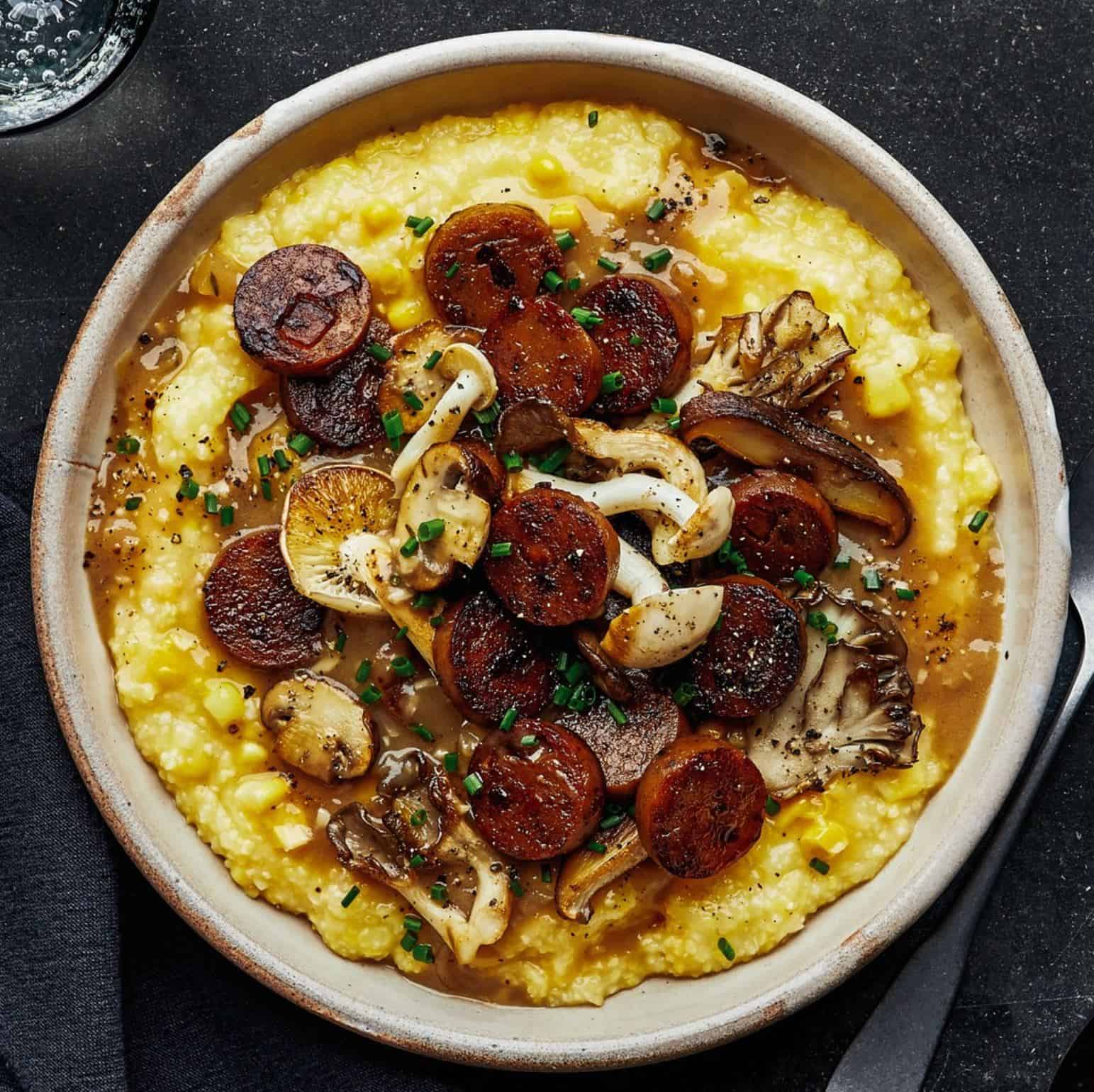 As part of their Ultimate line, you can enjoy Bratwurst or Spicy Italian Saus'ge, in addition to Original and Spicy Breakfast Saus'ge patties. They may have cut out some of the vowels, but they're certainly not lacking in flavor.
Jackfruit is the unusual base of these sweet and savory Maple Breakfast Jack Sausage links and Breakfast Sausage Patties. This high-fiber addition makes them lower in calories than most other meatless sausages.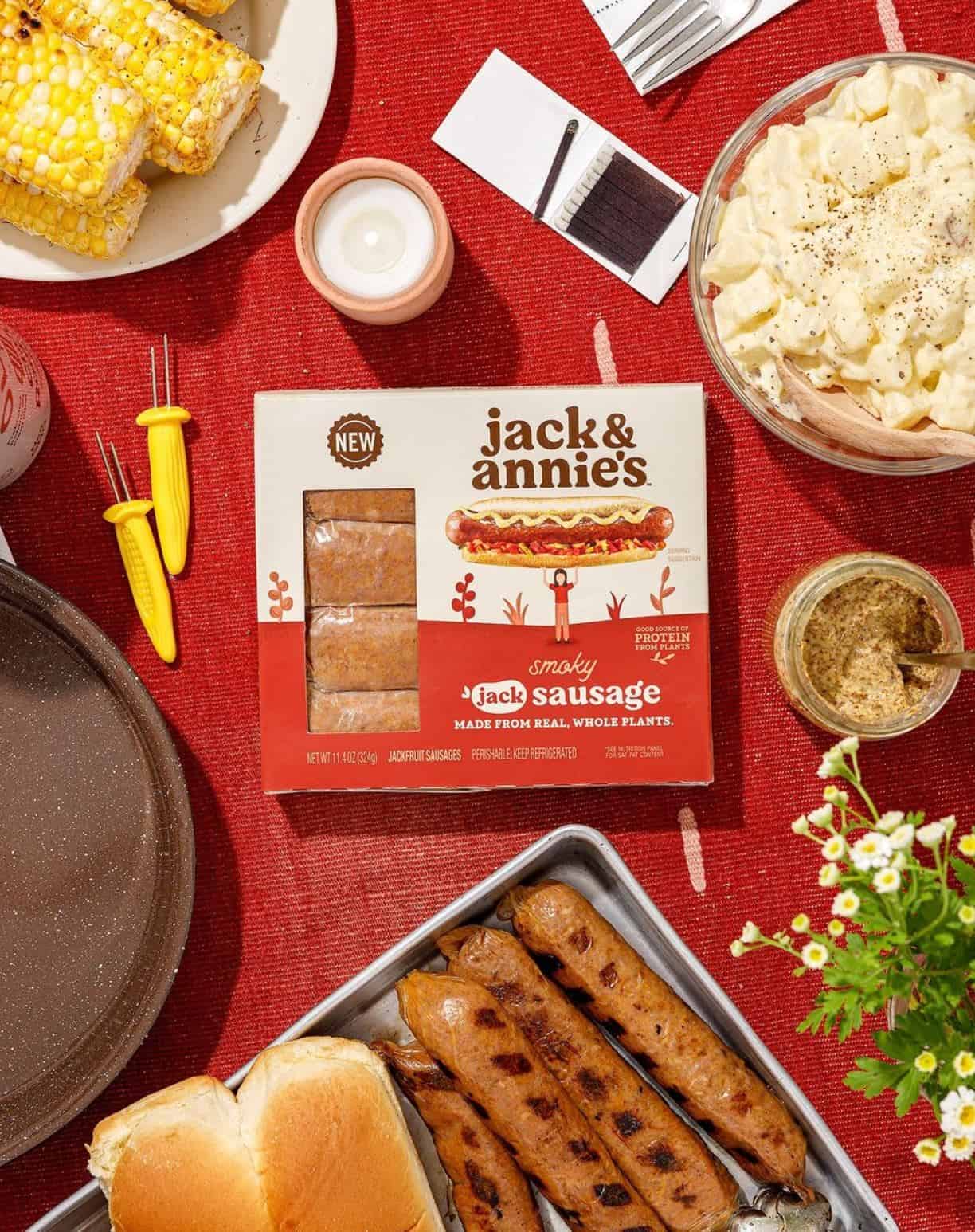 FAQs
Are plant-based sausages healthy?
If you're upgrading from meat to vegan sausages, there are many benefits to enjoy! Meatless sausages have zero cholesterol and contain considerably less saturated fat, which helps maintain heart health and makes them a smarter choice overall. Nutrition varies significantly between brands, so be wary of high sodium content and total fat to make the healthiest selection.
Can I freeze vegan sausages?
Yes, meatless sausages freeze beautifully! You can stock up while they're on sale, save leftovers, or simply preserve your stash for a special occasion by storing them in your freezer. Keep them sealed in the packages for the best results. To enjoy, thaw in the fridge overnight and then cook as you would otherwise.
Do plant-based sausage need to be cooked?
Although vegan sausages are not strictly raw products, it's advisable to cook them before eating. This has more to do with satisfaction than food safety. Uncooked sausages are simply mushy and one-note before they get a quick sear, so you'll be much happier if you take a few extra minutes to heat them up properly.
Plant-Based Sausage Recipes
Why buy when you can make your own custom vegan sausages from scratch? Build your own meatless links on any budget with these easy recipes.
You won't believe how truly meat-like these homemade seitan sausages are! Chewy, boldly flavorful, and fully sliceable, they are packed full of plant protein to round out any meal.
This formula for ground sausage is simply nuts—literally! Coarsely chopped walnuts are sautéed with aromatic herbs and spices to create an uncanny alternative to conventional sausage crumbles.
Start cooking with Cajun flavors with these amazingly oil-free plant-based andouille sausages. They add a spicy, smoky, and savory bite to all your favorite dishes, such as red beans and rice or jambalaya.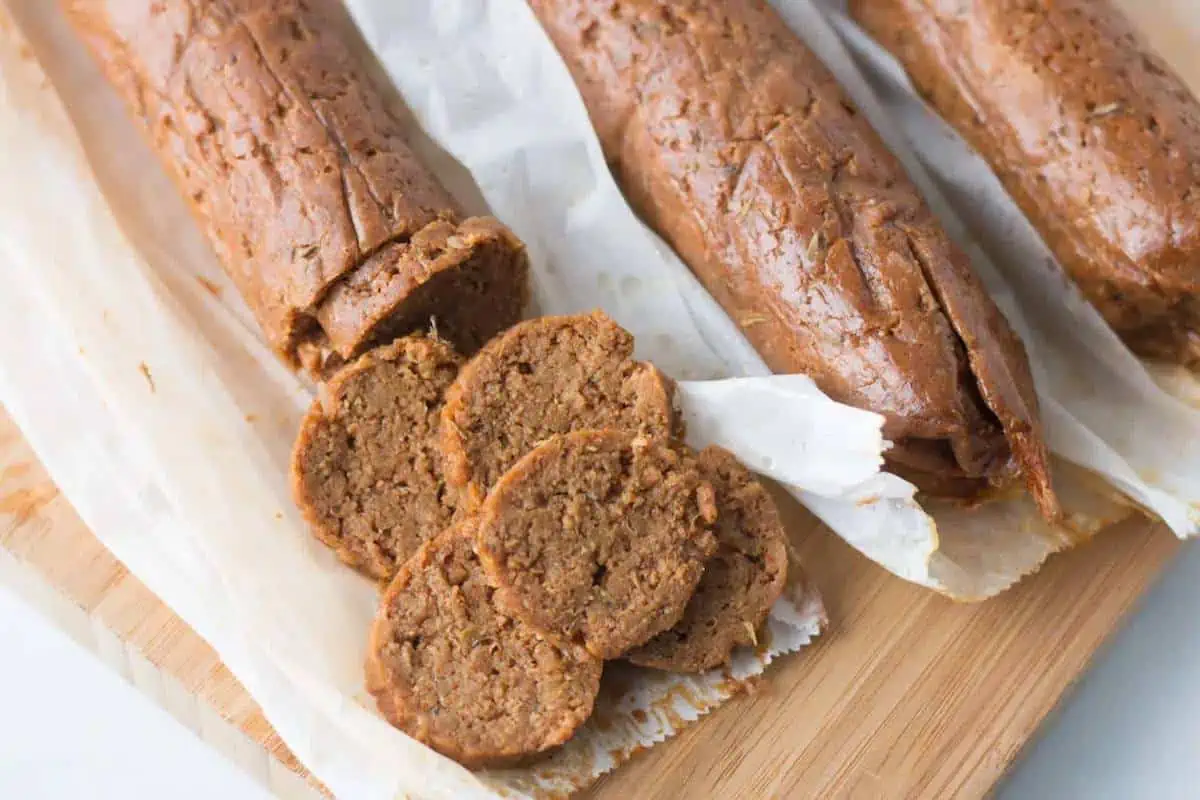 You'll want to serve breakfast all day when you have a batch of these homemade meatless patties on hand. Six patties contain a whopping 43 grams of protein to satisfy monstrous appetites.
No Thanksgiving or Christmas feast is complete without these festive sausage stuffing balls on the table. Featuring seasonal flavors like sage and chestnuts, tempeh bolsters each bite with pure plant protein for ultimate satisfaction.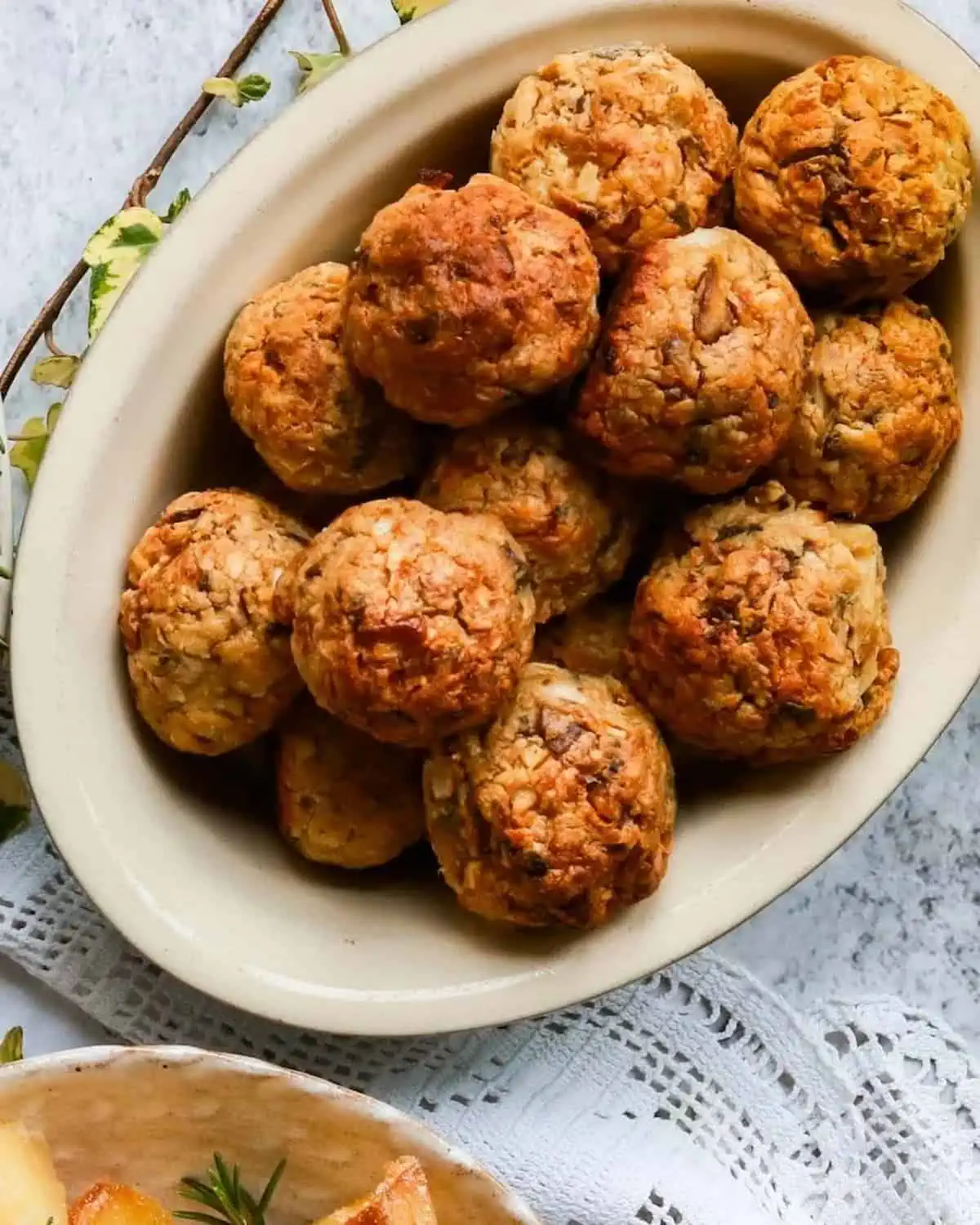 How To Serve Vegan Sausage
Vegan sausage is a great way to enjoy the flavors of traditional sausage without the animal products. It can be served in the same manner as you would any sausage whether it's the main dish, appetizer, or side dish. To make the most of vegan sausage, it's best to pair it with other flavorful ingredients such as vegetables, grains, and sauces.
Vegan sausage is great for adding to dishes like pasta bakes, stir-fries, and casseroles. For a simple yet flavorful meal, try pairing it with roasted vegetables and quinoa or couscous. For a heartier meal, add vegan sausage to your favorite chili or stew. You can also use vegan sausage in sandwiches or wraps for a quick and easy lunch or dinner. Or, take it up a notch and use it in place of vegan hot dogs in this delicious chili cheese dog recipe!
For an appetizer or snack, try slicing up some plant-based sausage and serving it with your favorite dipping sauce. It also pairs well with roasted potatoes or sweet potatoes for a tasty side dish. No matter how you serve it, vegan sausage is sure to be a hit!