As the emerald isle gets ready to paint the town green in celebration of St. Patrick's Day, there's no need for vegans to feel left out of the culinary festivities. Embrace the spirit of the Irish with a plant-powered twist by indulging in a delicious array of vegan St. Patrick's Day recipes.
From hearty and wholesome mains to tantalizing desserts, these green-inspired dishes not only honor the traditions of the day but also showcase the vibrant flavors and colors of nature's bounty. So, whether you're an ardent vegan or simply looking to add more green goodness to your celebrations, join us on a culinary journey that proves you can revel in the luck of the Irish while staying true to your compassionate and cruelty-free lifestyle.
The Green Season
Green is appropriate in March not just for the luck of the Irish but also because it brings the first sprouts of new life. Spring is a time of renewal and rejuvenation—so refresh yourself with some energizing green foods.
Eating a colorful diet helps to ensure a balanced intake of a wide variety of nutrients. When it comes to nutrition, the color green is a powerhouse! Chlorophyll is the energizing green pigment in plants responsible for harnessing the energy of the sun—what's more rejuvenating than that? St. Patrick's Day brings out the green in all of us!
Superhero Green Veggies
Leafy greens like kale, collard, mustard, dandelion, romaine, and spinach are packed with lutein, which helps to keep eyes healthy. Lighter green fruits and veggies like zucchini, avocado, and kiwi are also rich in lutein.
Additionally, leafy greens are rich in folate, which is an essential nutrient especially for women of child-bearing age as it helps to prevent neural tube defects.
Cruciferous veggies like cabbage, broccoli, and Brussels sprouts have sulfurous compounds that are powerful in cancer prevention.
Vitamin K is another nutrient found widely among dark green veggies. Vitamin K helps blood to clot and keeps bones healthy.
Potassium, a particular nutrient of concern since the standard American diet is so sodium-heavy and potassium-deficient, is plentiful among green fruits and veggies. Eating a diet rich in colorful fruits and vegetables and minimizing processed food intake helps to ensure an excellent sodium-potassium balance and healthy blood pressure.
The Best Vegan St. Patrick's Day Recipes
Continuing the green theme, here are our best vegan recipes with vibrant green colors that are perfect for serving on St. Patrick's Day!
This mash-up of the classic, gingery cocktail is made using kale juice to turn the vegan cocktail a gorgeous shade of green. Skip the typical copper mug and opt for a clear glass instead to show off the vibrant green color!
Turn vegan chocolate cupcakes with buttercream frosting into a beautiful green treat for St. Patrick's Day! Matcha powder easily adds a lovely green color to the frosting with just a hint of matcha flavor.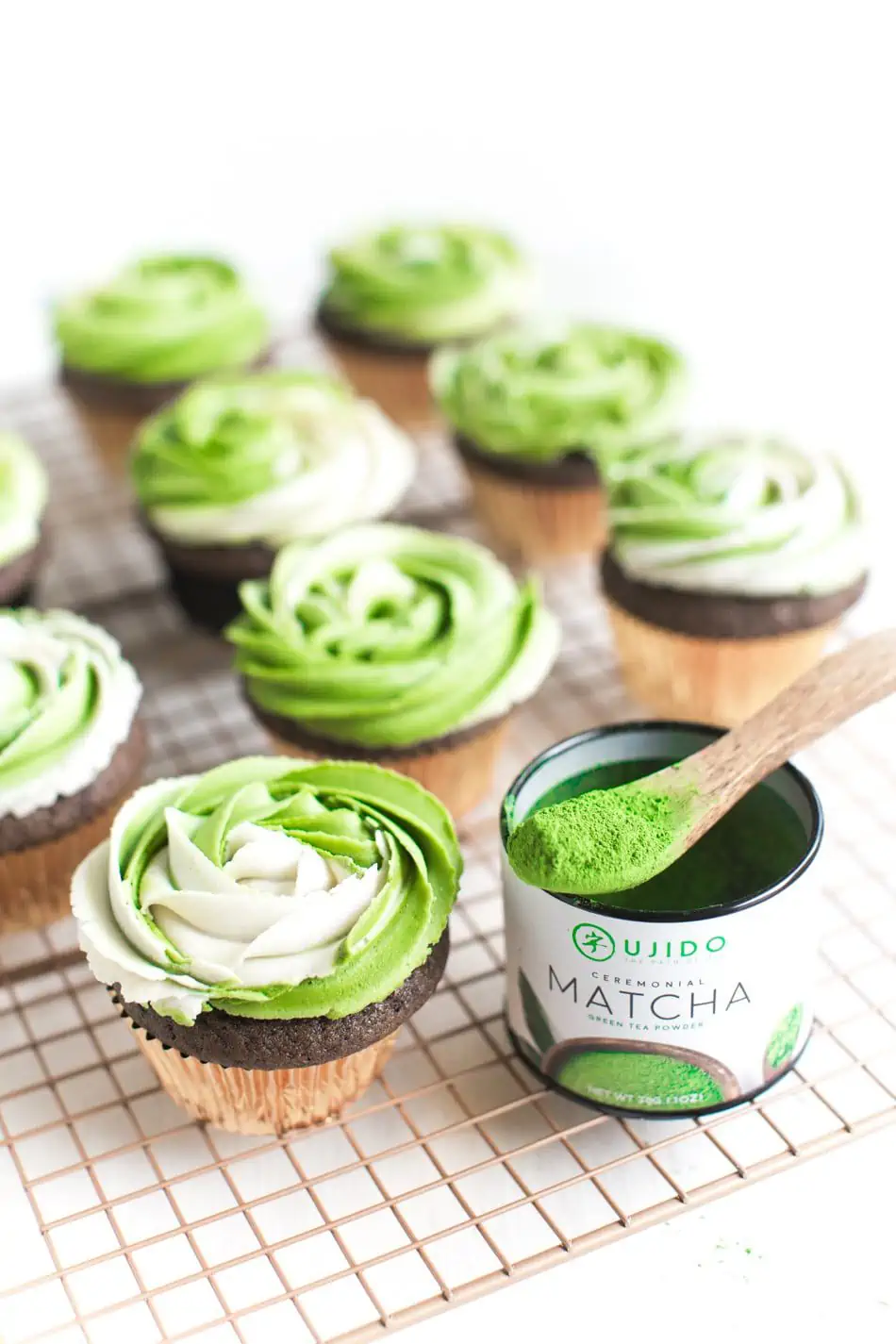 This green pea soup may be loaded with veggies, but we promise it doesn't taste green! It's extra flavorful and will quickly become your new favorite way to eat greens!
If you're feeling sluggish from the winter blues, this soup is for you! A healthful green detox soup with leeks and veggies will nourish your body and soul! It's great for a light lunch or a side to your dinner!
Sneak veggies into delicious muffins perfect for picky eaters! The batter blends up easily and takes no time at all to make. Kids of all ages will gobble up these secretly healthy spinach banana muffins as a snack.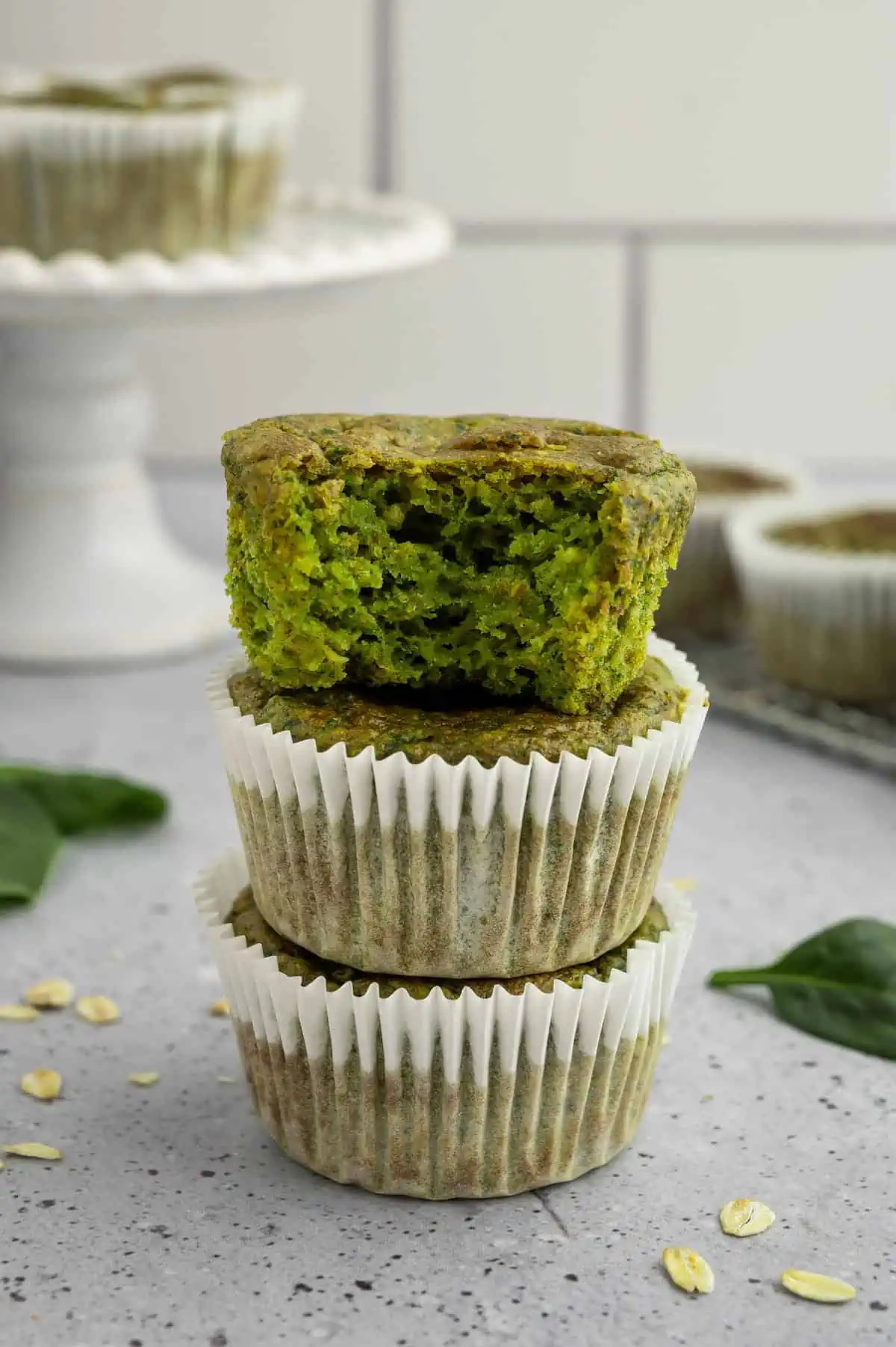 These sizzling green beans are spicy, satisfying, and oh-so-addictive! They make a great side dish and are ready in just 20 minutes.
This vibrant green curry is not only healthy and nutritious, but absolutely delicious too! It's packed with spinach, full of flavor, and a garlic lover's dream!
Level up your vegan St. Patrick's Day breakfast or brunch with these beautifully green vegan matcha pancakes. They don't require any more effort than your favorite vegan pancakes recipe to become a green tea-infused vegan breakfast delicacy.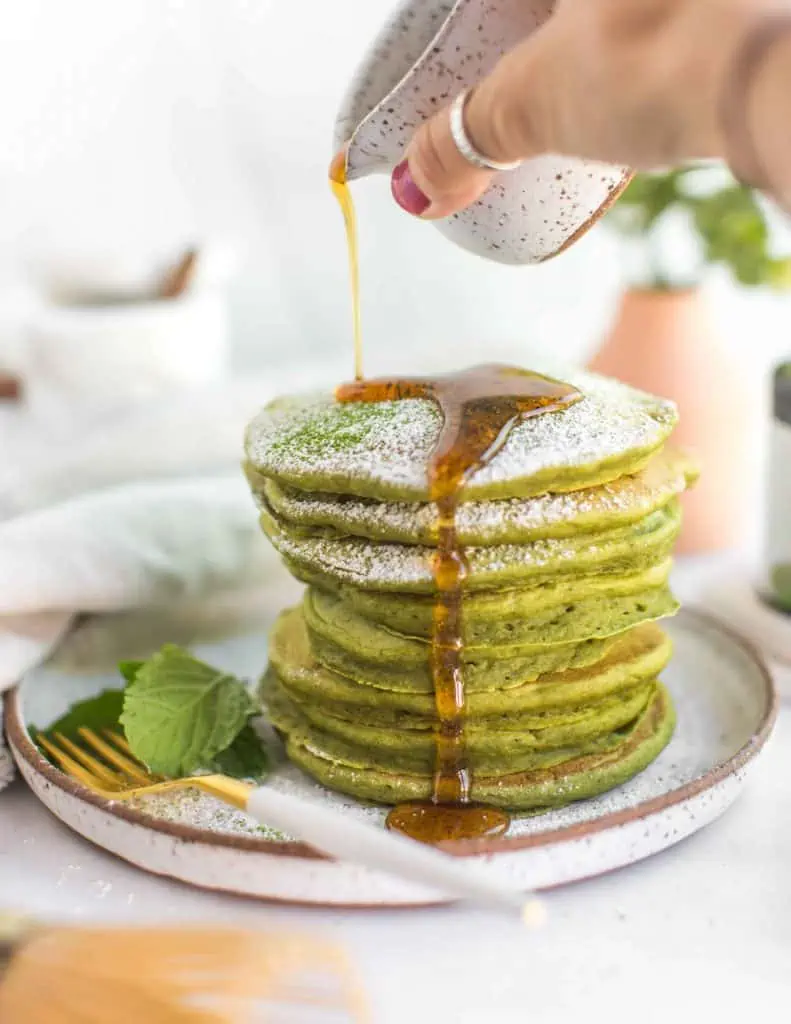 If you're a lover of peas, you've got to try these easy sheet pan roasted peas. With just 6 ingredients and 10 minutes of effort, you can make this no-fuss side dish that always gets rave reviews!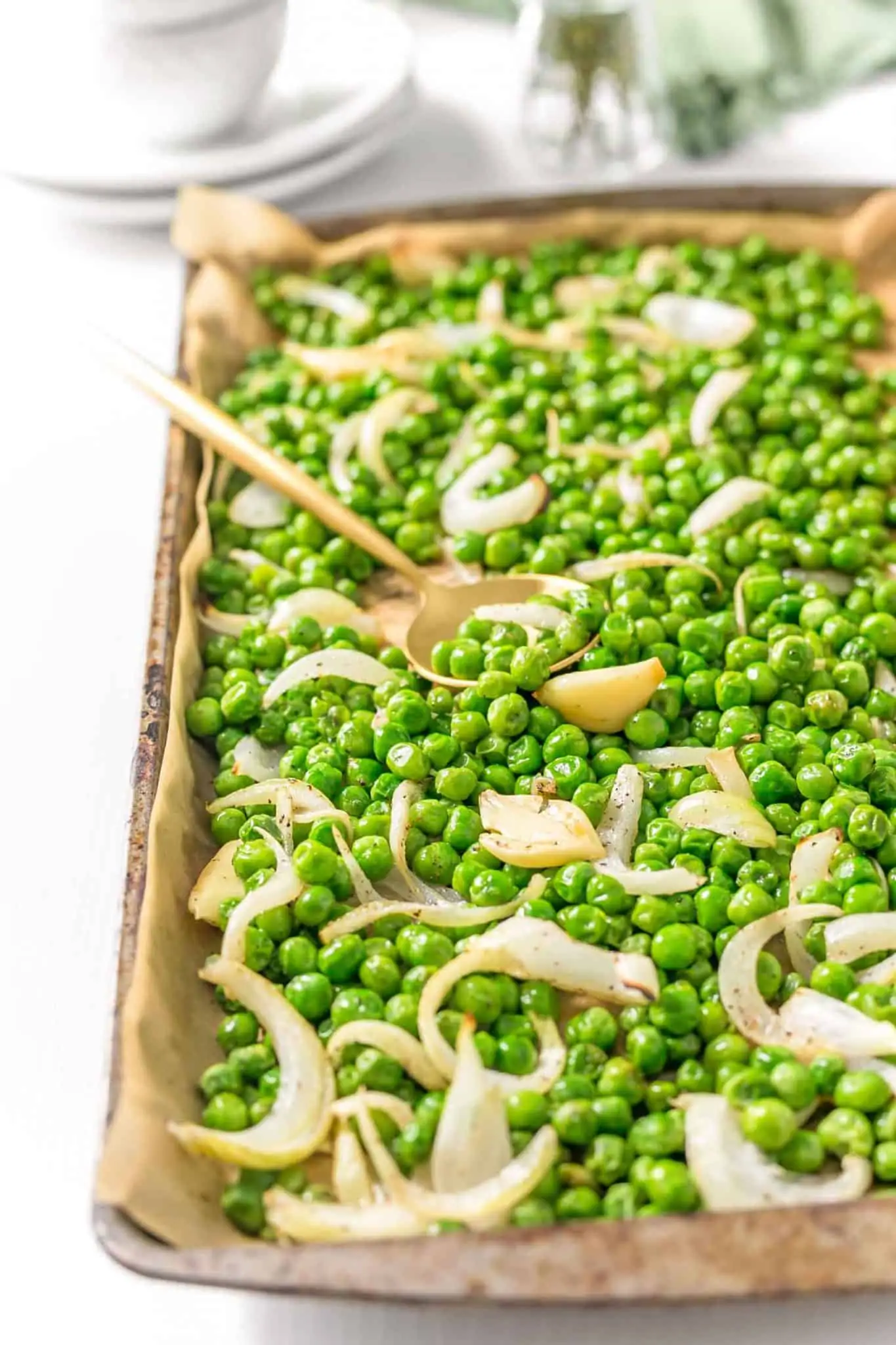 Bust out your ice cream maker and make this delicious mint chocolate chip ice cream made with matcha! With a coconut milk base and just 6 ingredients you'll be able to make a green dairy-free ice cream for a festive St. Patrick's Day treat!
More Green Foods For St. Patrick's Day
There are so many ways to incorporate greens into our meals that we couldn't resist sharing more. Here are some quick green food ideas for any meal of the day to enjoy an abundance of greens!
Breakfast
Green juice
Avocado toast
Lunch & Dinner
Dessert
Snacks
Bonus: make natural green food coloring and expand your green horizon by adding strong kale or spinach juice to your foods. No juicer necessary, just blend up the leaves with a little bit of water to desired strength and consistency. Green tofu scramble, anyone? This is an excellent option to have fun with the kiddos on St. Patrick's Day without the chemical dyes.
Vegan Holiday Guides
We've got you covered year round for the holidays! Here are more vegan holiday guides for inspiration: