Everyone refers to the "cherry on top" as what makes something that is already good even better, but I'd make the case for vegan buttercream frosting on top instead. Fluffy and sweet, it crowns any cake with flair, elevating the everyday treat into something truly special.
You don't need piping skills to spread it on thick just like a pro, too! Forget about ready-made canned frostings; it'll be impossible to go back after you get a taste of this stunningly simple recipe.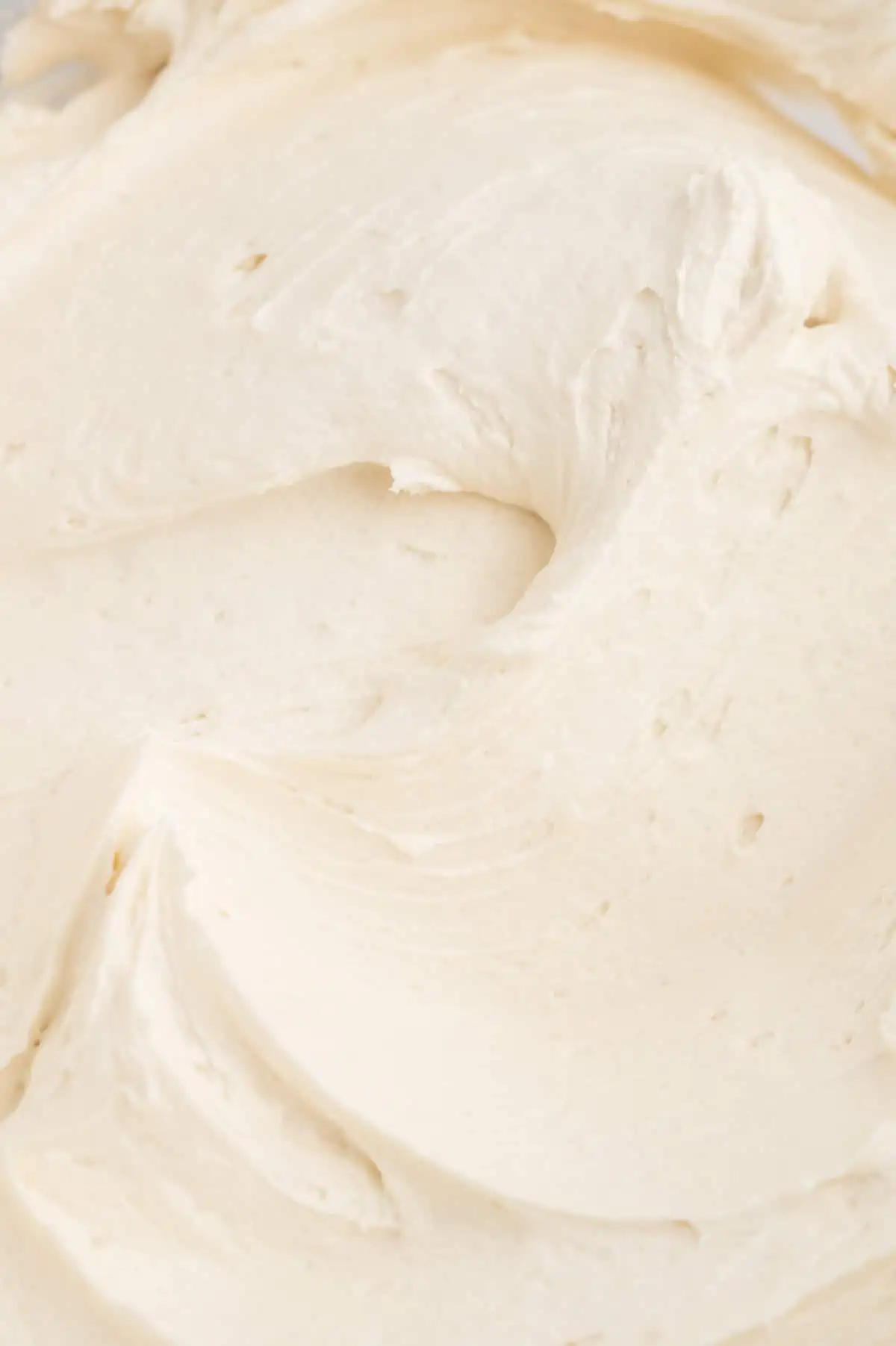 Why You'll Love This Vegan Buttercream Recipe
Trust me, this is the last vegan frosting recipe you'll ever need. Why? Let me spell it out for you: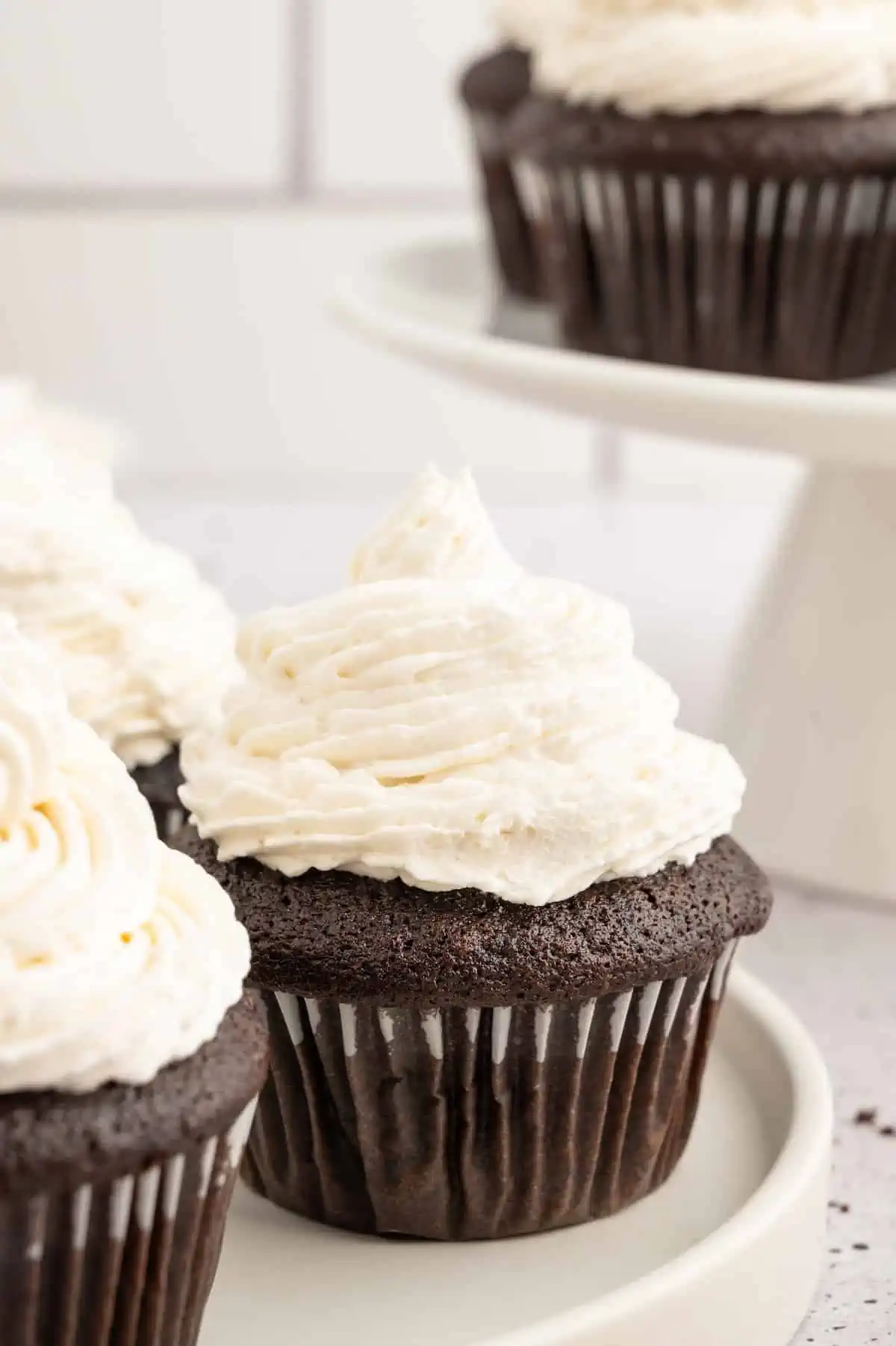 Essential Ingredients
Get your whisk attachment ready and prepare your cakes; these ingredients come together in no time at all!
How To Make
Step One: Add vegan butter to a large mixing bowl and allow it to sit on the counter to warm up to room temperature. If you're in a hurry, you can set it near a warm oven to speed up the process, just watch it closely to make sure it doesn't melt.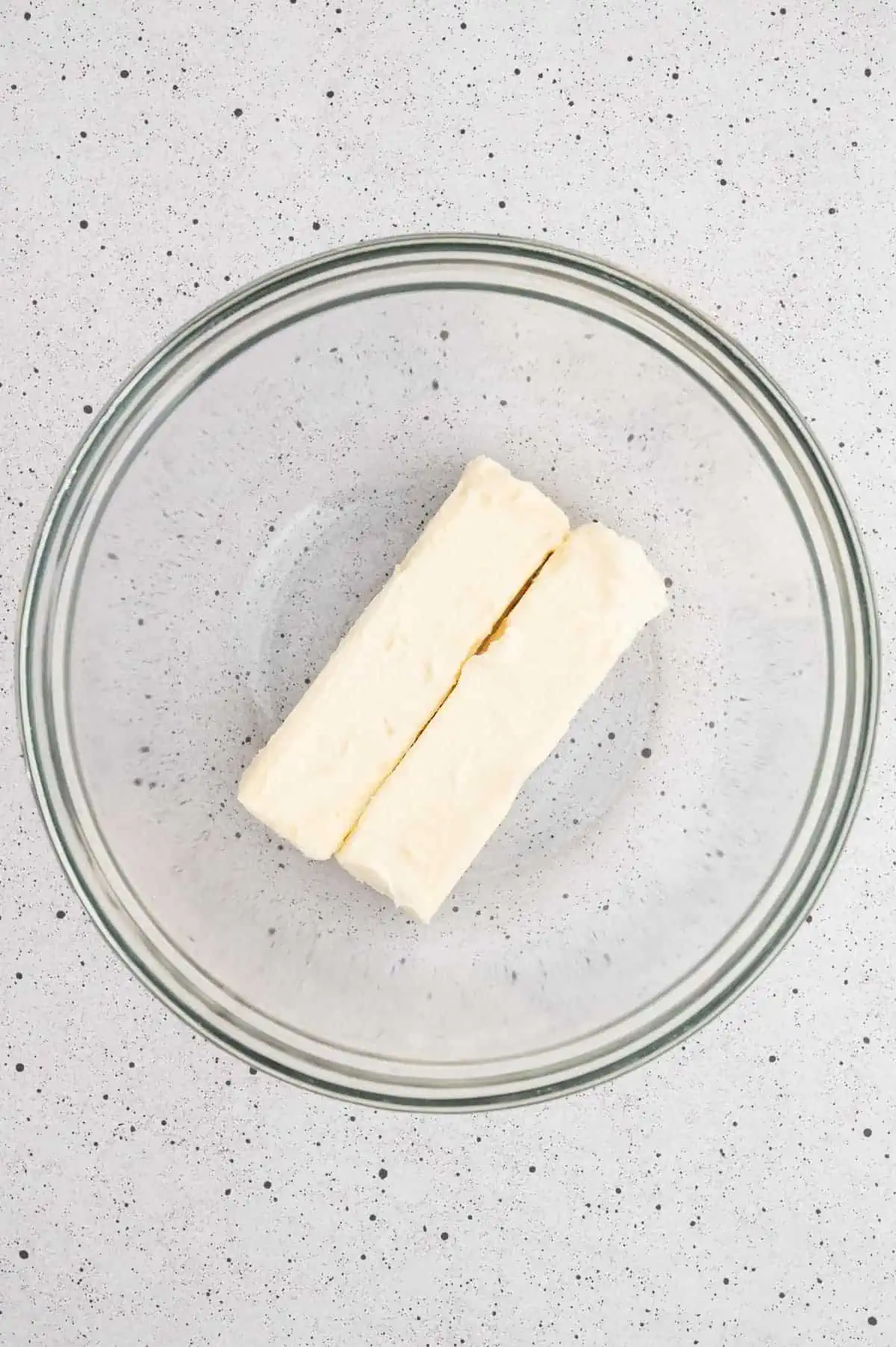 Step Two: When the butter is soft, transfer it to the bowl of a stand mixer, or use a hand mixer, and whip it for a couple of minutes.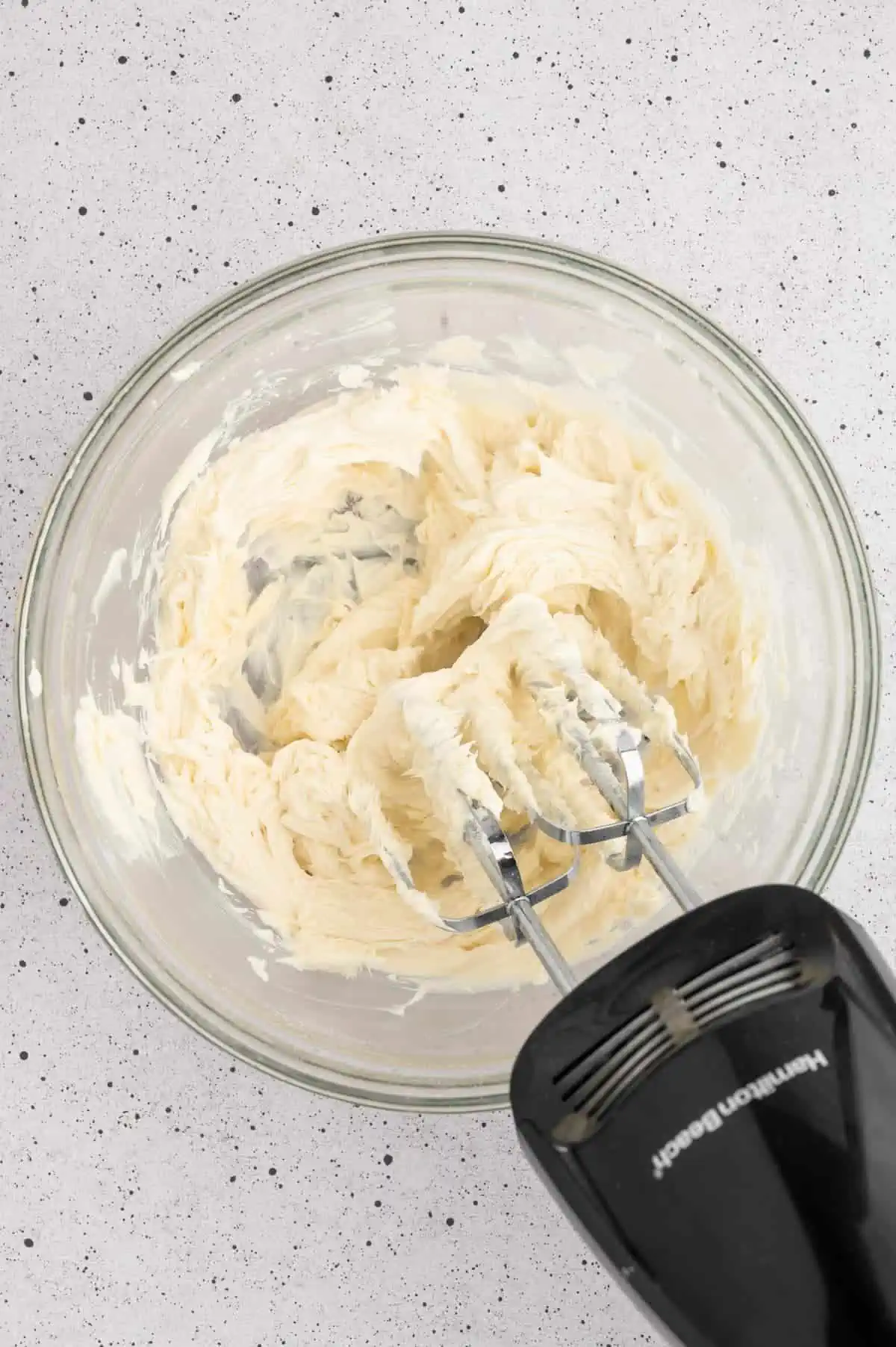 Step Three: Slowly add the powdered sugar, a half cup at a time, and whip to fully incorporate it before adding more. Add the vanilla extract and whip until the frosting is smooth.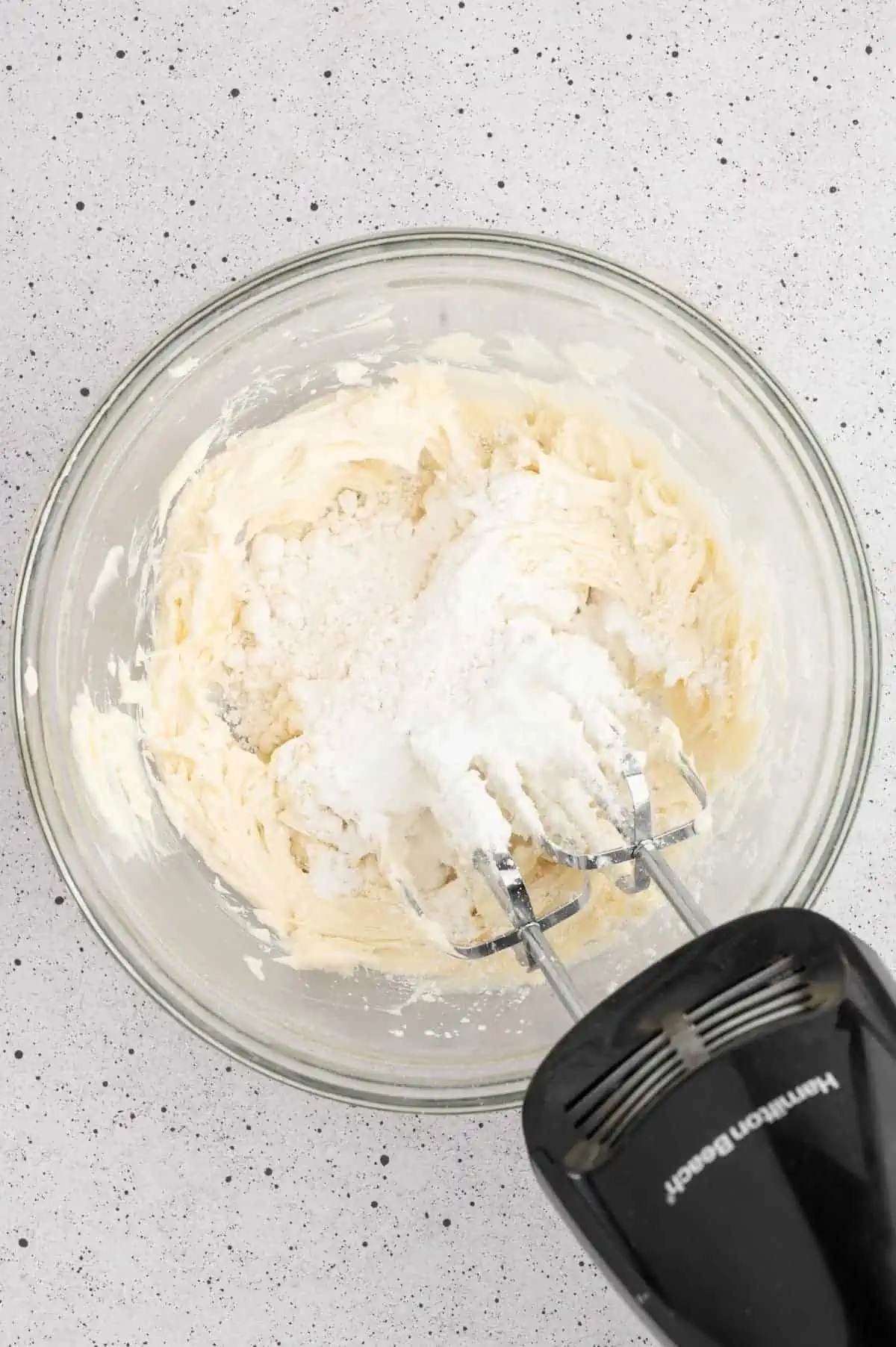 Pipe or spread onto cakes and cupcakes however you wish! This vegan buttercream recipe generously frosts 12 cupcakes.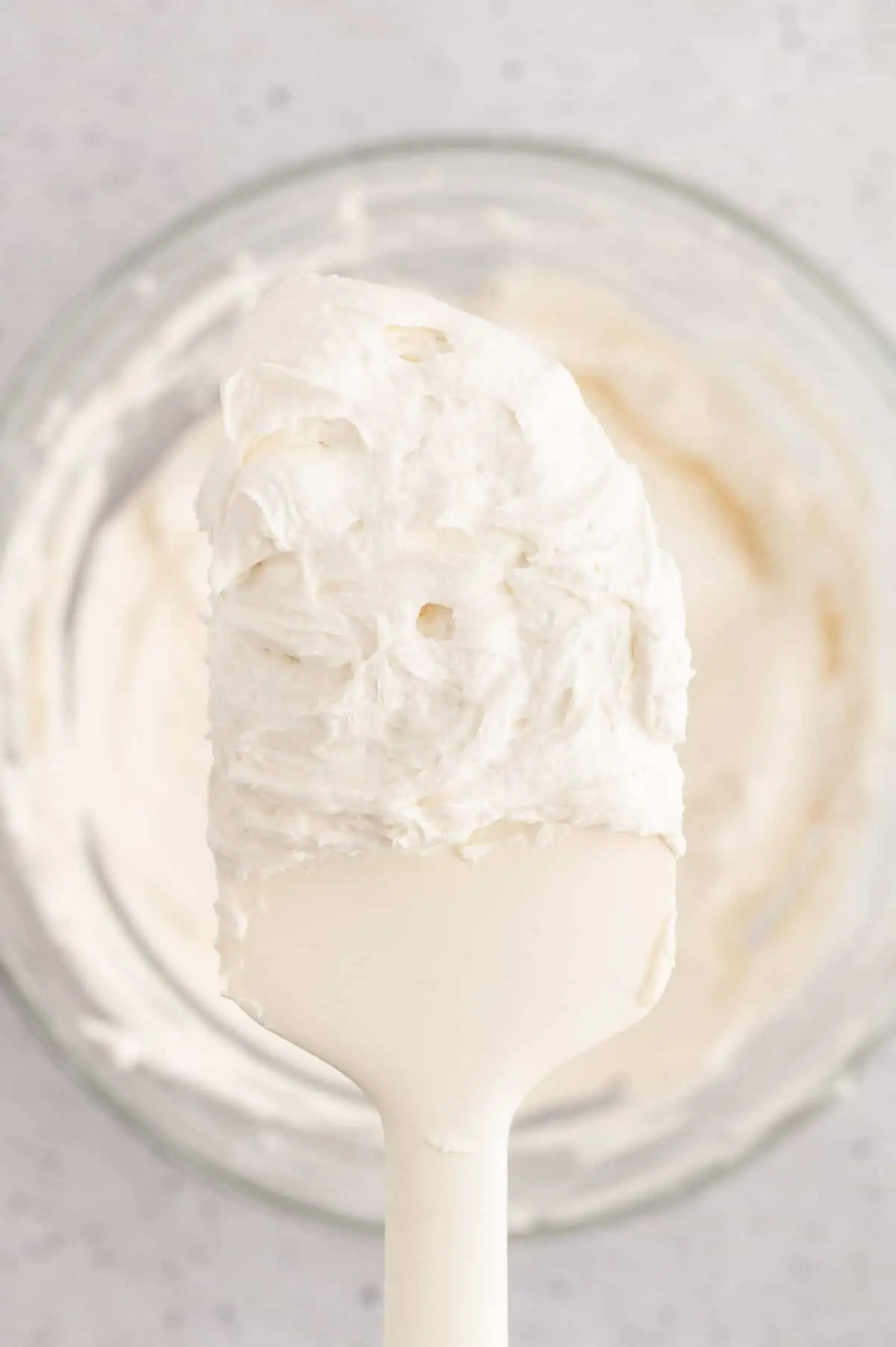 Tips For Success
Make the fluffiest, most luscious vegan buttercream frosting with ease when you use these simple tricks!
Sift your powdered sugar. It's prone to clumping, especially in humid environments, and you don't want any dry chunks of pure sugar marring the otherwise smooth texture of the frosting.
Use room temperature vegan butter. Straight out of the fridge, it'll be too hard to mix well, and if it's too hot, it will start to melt and become too runny to pipe.
Add the sugar slowly, in two or three additions, starting the mixer on low speed after each one. You don't want the dry sugar to fly out and redecorate the walls before its incorporated! You can increase the speed to whip it once the mixture is smooth again.
Resist the urge to add liquid! Many recipes include a tiny splash of non-dairy milk, but this formula is perfect as is.
To fill a piping bag, place it with the tip facing down in a wide drinking glass and fold the ends over the sides. This will allow you easier access to transfer the frosting without smearing it all over the counter.
Always twist the end of a piping bag closed and squeeze from the very back, not the center, to avoid any air bubbles or spillage.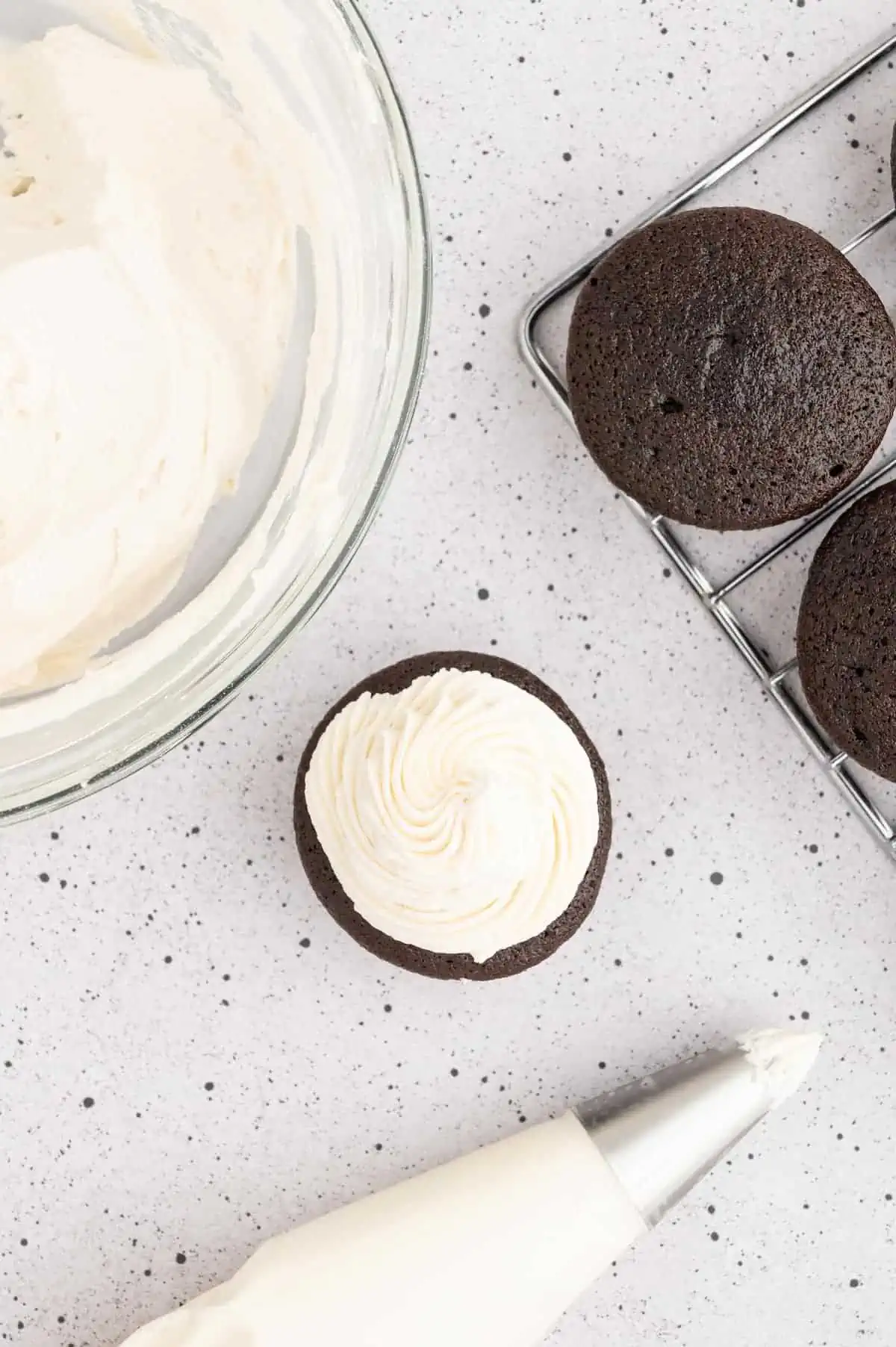 Ideas For Serving Your Dairy Free Buttercream Frosting
Naturally, this go-to solution for instant vegan cupcake frosting goes best with similar cakes and baked goods, but don't let that limit your creativity. If you have extra frosting on hand, aside from eating it off the spoon, here are more serving suggestions to try.
FAQs
Can you freeze buttercream frosting?
Frosting freezes beautifully, which means you can make it in advance and always have some on hand for impromptu parties. Transfer it to an airtight container and place a sheet of plastic wrap directly on the surface, protecting it from exposure to the air. Seal and store in the freezer for up to 6 months. When ready to use, thaw in the fridge overnight and then whip once more in your stand mixer before applying.
What's the best vegan butter for frosting?
There are more options than ever before when it comes to decadent vegan butter! The best brand is largely a matter of personal preference, but I've personally had the best results with Country Crock Plant-Butter or Earth Balance Vegan Buttery Sticks for making frostings.
Can I make vegan vanilla buttercream frosting without a mixer?
While it's absolutely possible to make frosting without a mixer, it's significantly more difficult and will likely end up denser, rather than light and fluffy. Simply beat the ingredients together in a large bowl with a sturdy spatula until incorporated, then switch over to a whisk. Be patient and give it some serious elbow grease!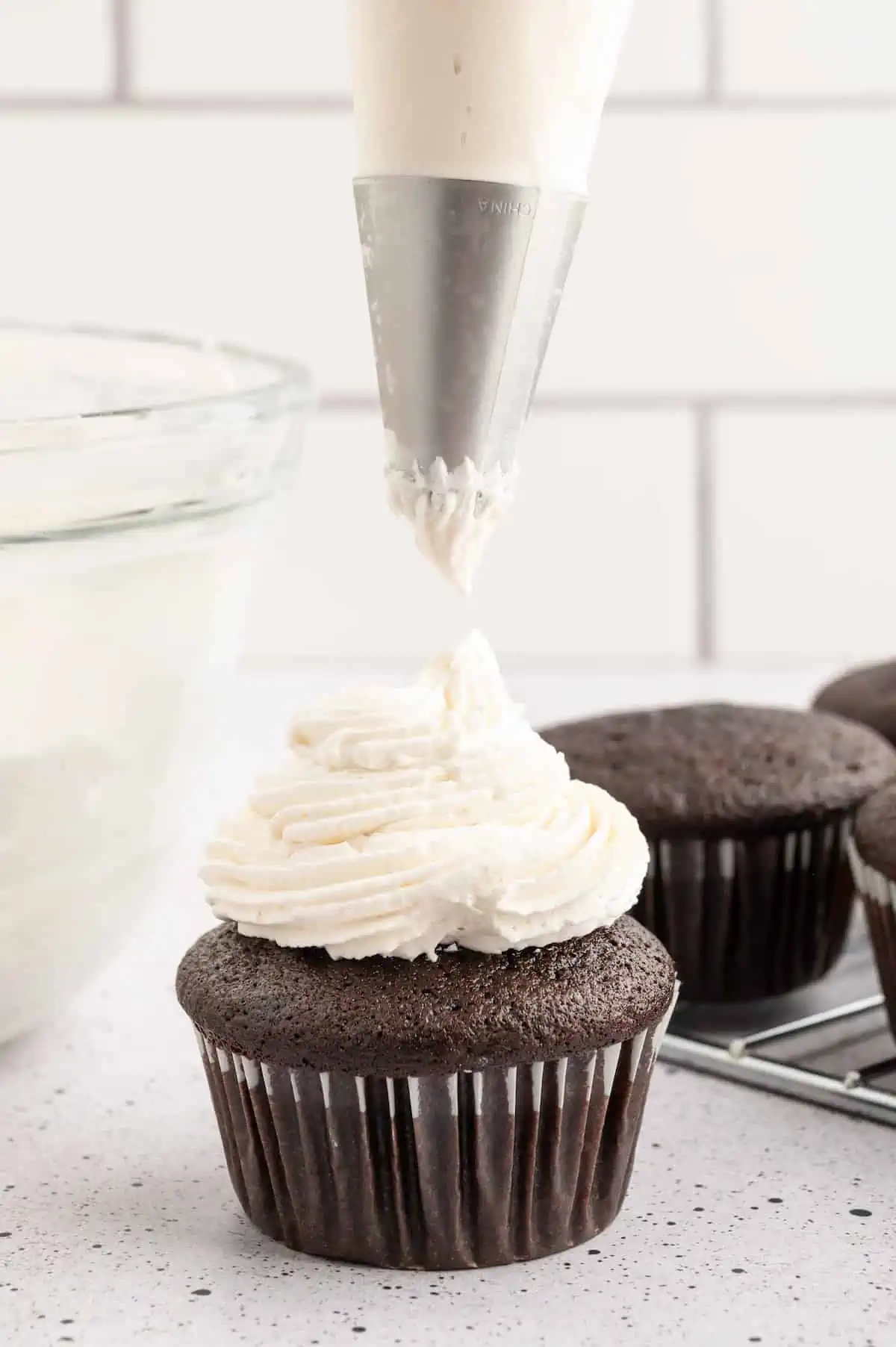 More Frosting Recipes To Try
1 cup vegan butter
3 cups powdered sugar
1 teaspoon vanilla extract
Measure 1 cup of vegan butter and place it in a bowl. Let it sit on the counter to allow it to warm up to room temperature. If you're in a hurry, set it near the oven and watch it closely until it has softened to room temperature, but don't allow it to melt.

When the butter is soft, transfer it to the bowl of a stand mixer (a hand mixer will work too) and whip it for a couple of minutes.

Add the powdered sugar, half of a cup at a time, and mix until it begins to form a frosting. Add the vanilla extract and whip until the frosting is smooth.
Storage – Vegan buttercream frosting can be made in advance and stored in an airtight container in the refrigerator for 3-5 days. When ready to use, allow the frosting to warm up to room temperature and whip it with your mixer for a couples minutes before using.
Calories: 130kcal | Carbohydrates: 31g | Protein: 0.4g | Fat: 14g | Saturated Fat: 3g | Polyunsaturated Fat: 4g | Monounsaturated Fat: 7g | Trans Fat: 3g | Sodium: 116mg | Potassium: 4mg | Sugar: 0.04g | Vitamin A: 33IU | Calcium: 1mg | Iron: 0.1mg
Vegan buttercream frosting photos by Amanda McGillicuddy for World of Vegan, all rights reserved.