With Cinco de Mayo just around the corner, there is no shortage of yummy vegan recipes to help you celebrate. When you think of Mexican food, "vegan" may not be the first thing to come to mind. But have no fear, I've got you covered with some mouth-watering vegan recipes that will make your taste buds dance the salsa!
These recipes prove that you don't need to compromise flavor for your dietary choices. From tacos to guacamole, we have everything you need to throw the ultimate plant-based Cinco de Mayo fiesta. So dust off your sombrero and get ready to spice things up because these recipes are caliente!
Not only are these recipes delicious, but they also provide a great opportunity to learn more about Mexican culture and the traditional dishes that are enjoyed during this holiday. So let's turn up the mariachi music, break out the piñata, and get cooking!
Easy Mexican Appetizers
Ready to impress your guests with a fun and easy appetizer that's sure to be the talk of the party? Look no further than these delicious vegan taco cups! Made with wonton wrappers and your favorite vegan ground meat, they're perfect for any occasion, from potlucks to family snacks. With a crispy shell and a savory filling, they're the ultimate combination of fun and flavor.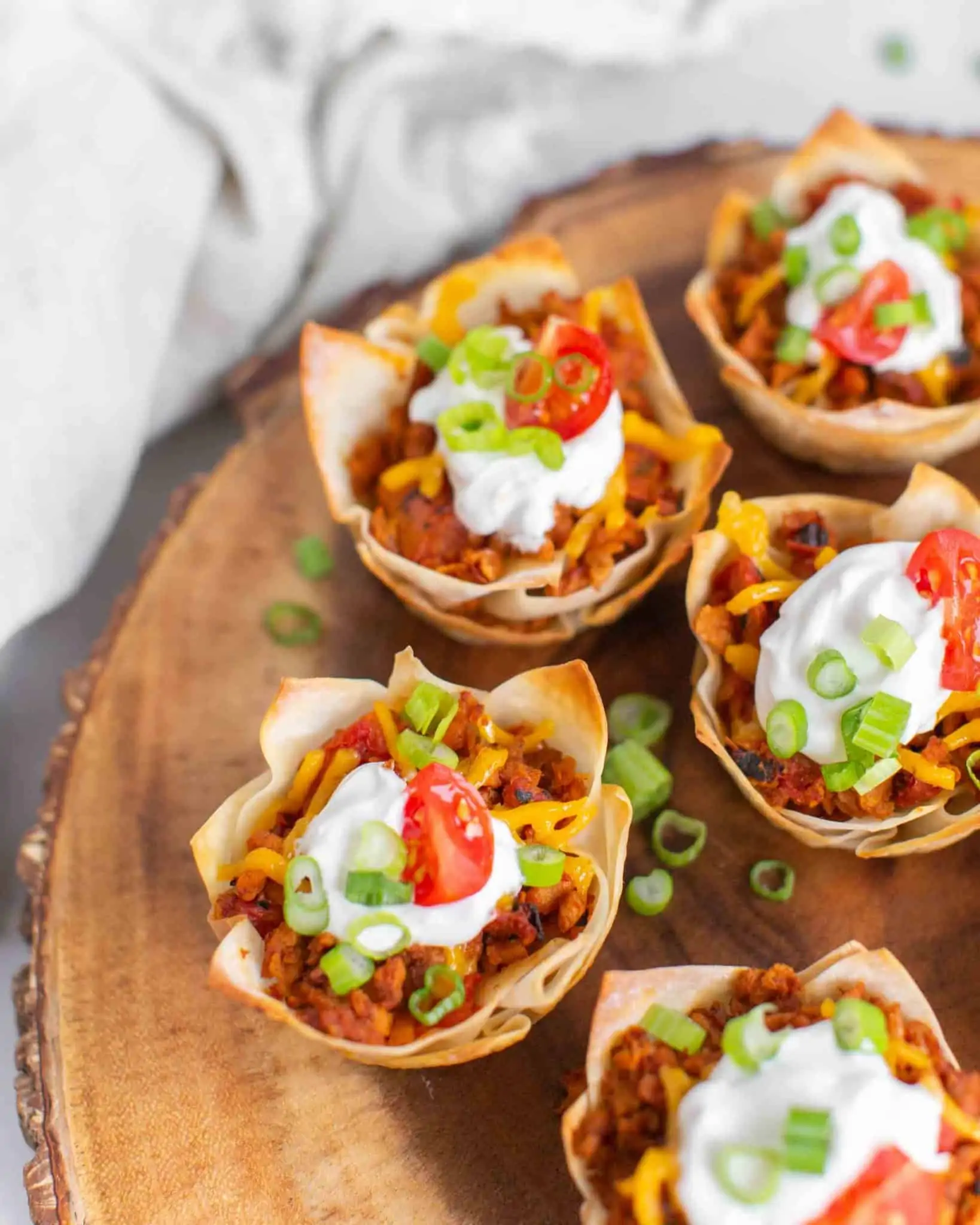 Texas caviar is a delicious and refreshing appetizer that's bursting with flavor and is perfect for any occasion. Whether you're serving it as a starter or bringing it to a potluck, it's sure to be a hit with everyone. And best of all, it's fish-free and gluten-free, so you can enjoy it without any worries. So grab some chips and dig into this super delicious vegan Texas caviar!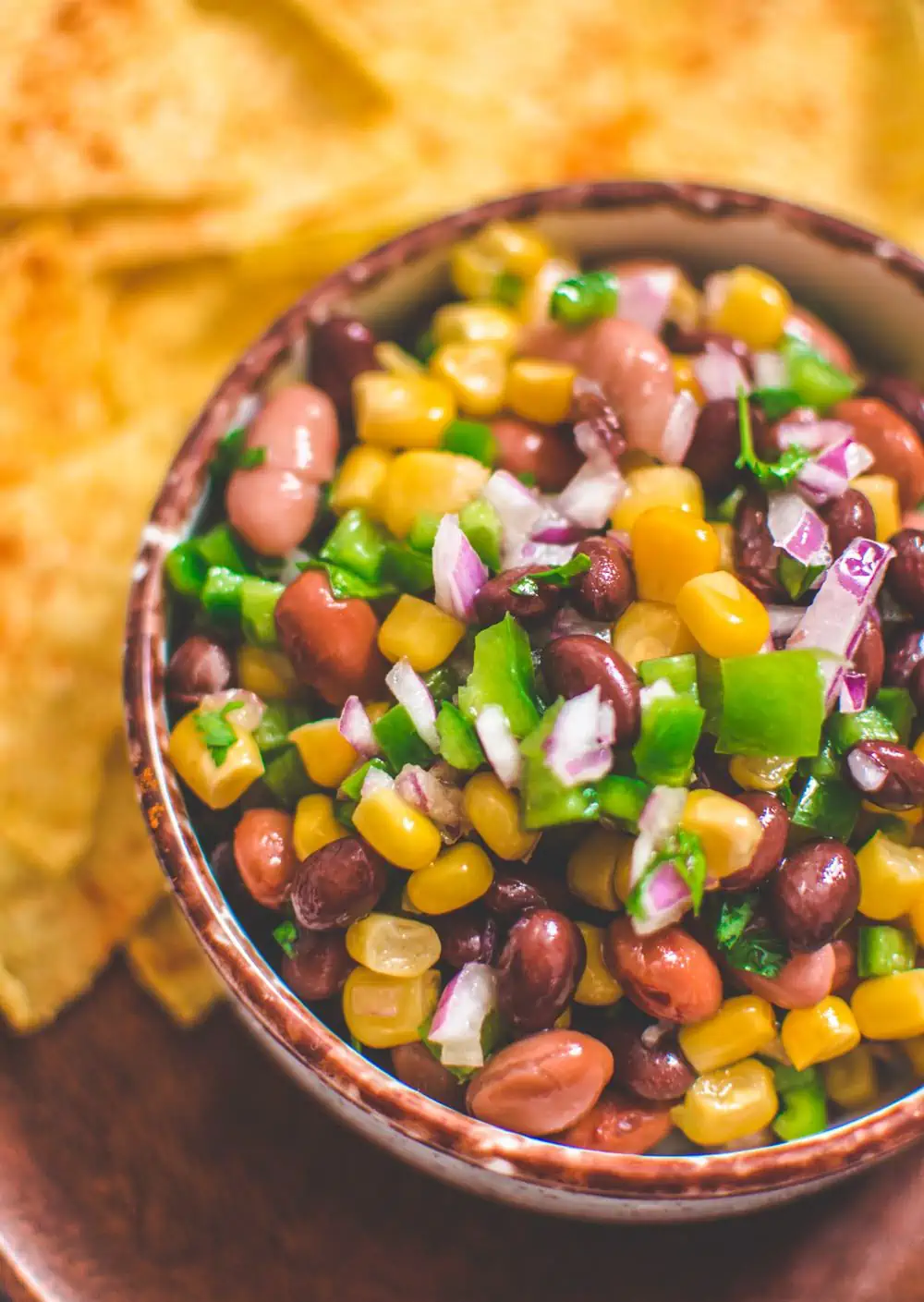 Get ready to spice up your life with these delicious vegan chipotle corn ribs! Who says you need a grill to enjoy the amazing taste of corn? With this recipe, you can savor the flavor of corn any time of year without any hassle. Plus, it's the perfect party food!
Say hello to a delicious and nutritious fiesta salad that's not only quick and easy to make, but also budget-friendly! This 3-bean salad is packed with protein and nutrients, making it the perfect fuel for your body.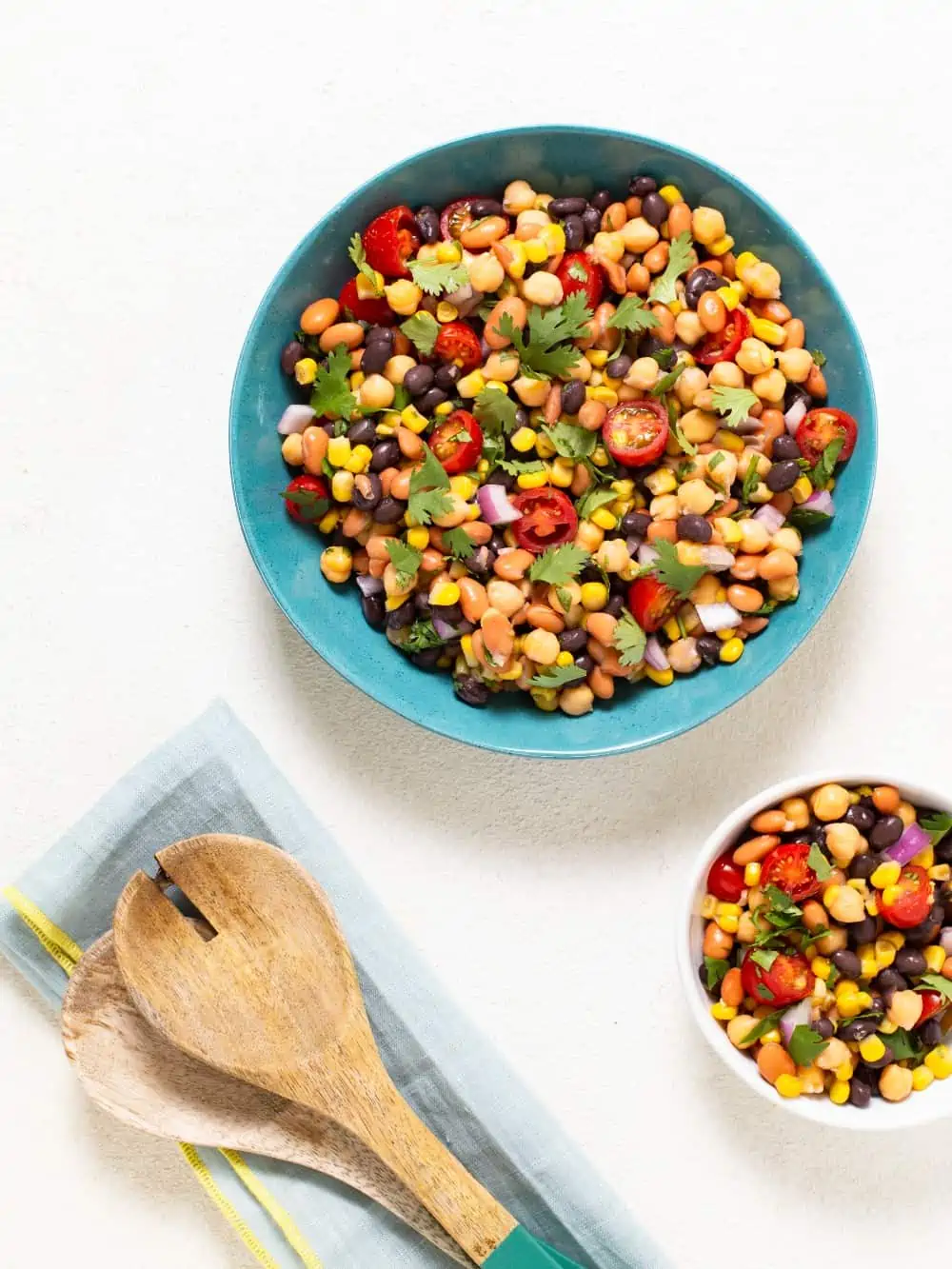 Get ready for a refreshing and zesty dish that's perfect for Cinco de Mayo! Made with hearts of palm, this vegan palmito ceviche is a healthy and delicious seafood substitute. Tossed with fresh lime juice, it's the perfect appetizer or main dish served with tortilla chips, tostadas or rice. Try it out and see how easy it is to enjoy a tasty, plant-based ceviche!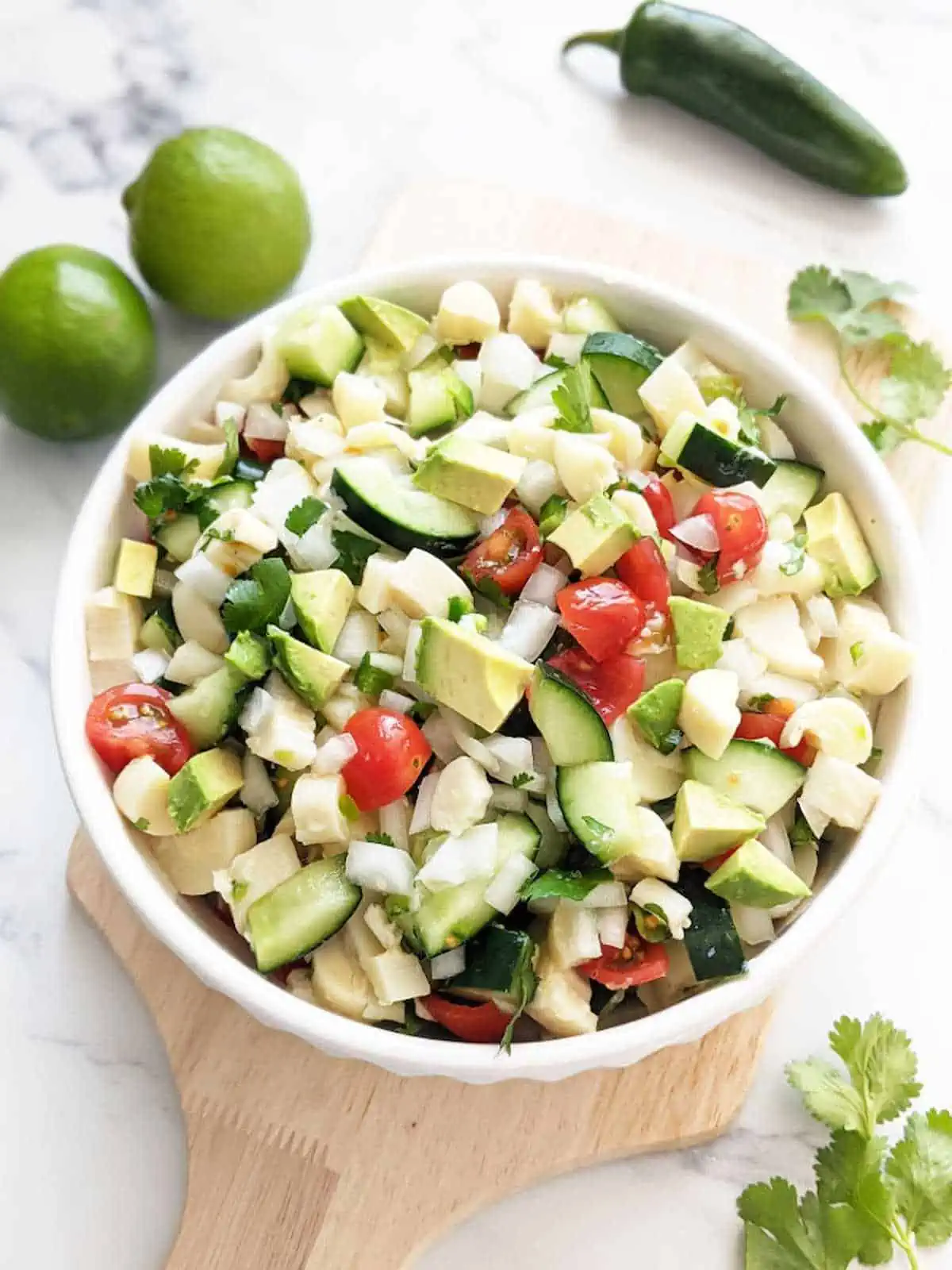 Vegan Mexican Salsas and Dips
As a summertime favorite, Tomatillo Salsa Verde never disappoints. It's great as a snack with chips or as a tasty addition to your meals. For example, it pairs perfectly with Chilaquiles or Totchos!
Vegan buffalo queso is the ultimate condiment that will elevate your meals to new heights! It's so versatile, you can put it on anything and everything. Whether you're dipping your nachos, veggies, or even macaroni pasta, this queso is the superhero your taste buds deserve.
Made with fresh ingredients and easy to prepare, guacamole is the perfect dip for any occasion. Whether you're hosting a party or just need a quick snack, this recipe is sure to satisfy your cravings. Pair with your favorite tortilla chips or add it as a topping to tacos, burritos, and so much more!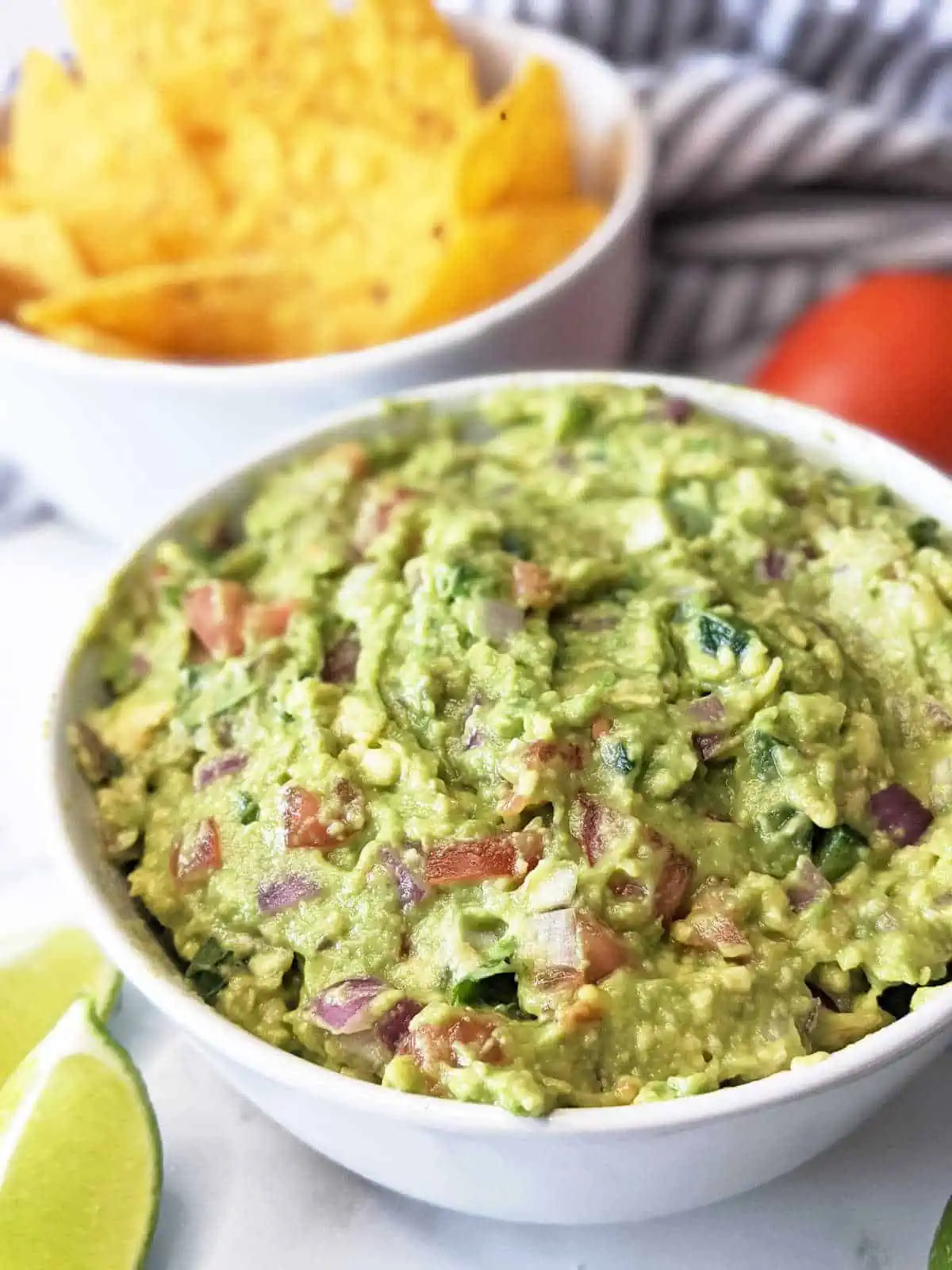 Looking for a creamy, cheesy dip that's 100% vegan? This plant-based version is just as tasty and satisfying, made with coconut milk and a hint of coconut vinegar! The coconut milk provides a rich, creamy base for the dip, while the coconut vinegar adds a tangy, slightly sweet flavor. While this vegan queso blanco recipe tastes fantastic on its own, you can add some extra flavor and kick by adding chopped jalapeños, cilantro, cumin, salsa, or onion to your liking at the end.
This mango and pineapple salsa is refreshing and easy to make! It has the perfect balance of flavor and heat that will have everyone coming back for seconds!
Vegan Cinco de Mayo Sides
This tasty vegan Mexican rice is a versatile dish that can be enjoyed as a flavorful side or incorporated into a variety of dishes. Use it as a filling for burritos, pair it with fajita veggies, or stuff it in roasted peppers for a tasty meal. Give this vegan red rice a try and see for yourself how delicious it can be!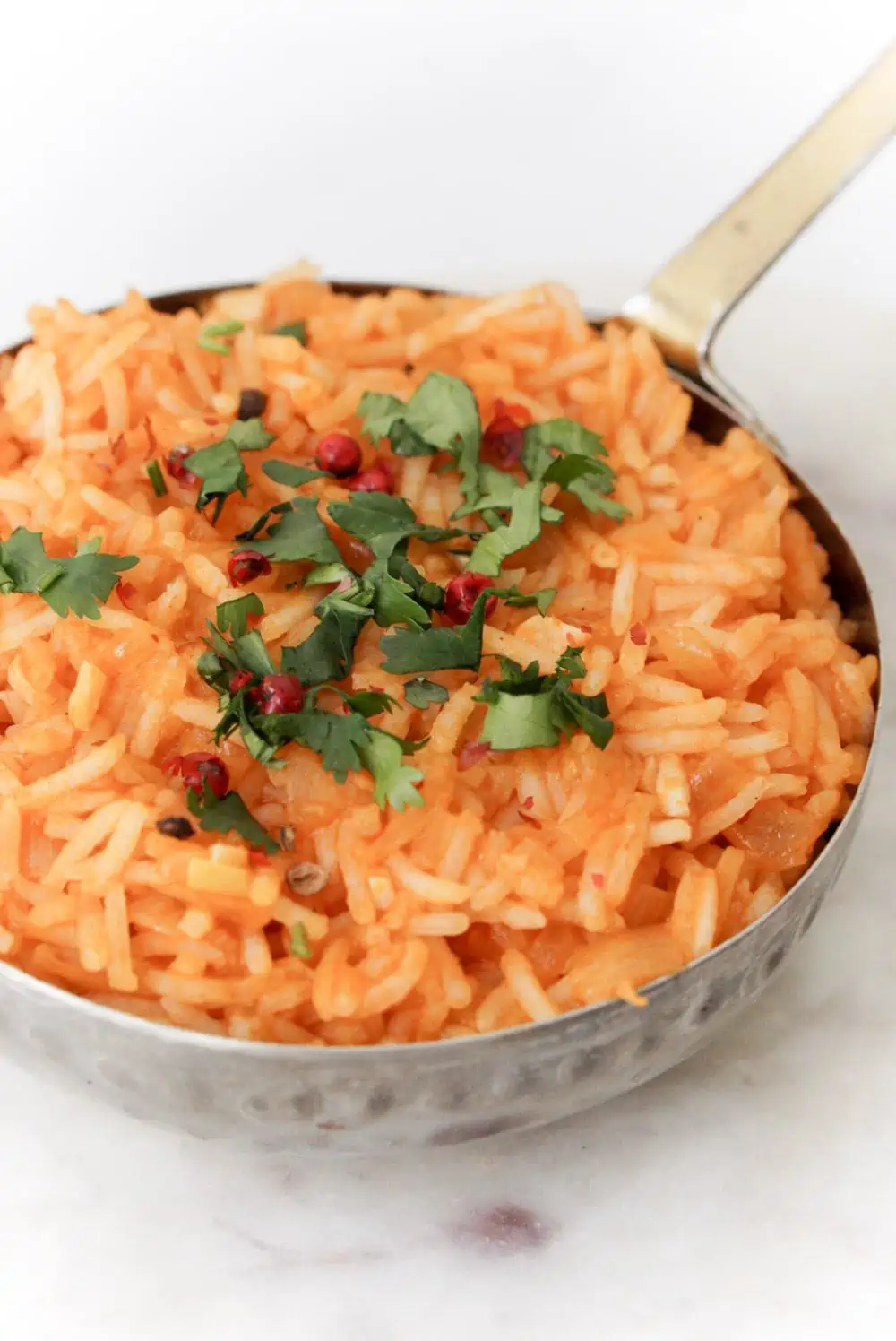 These DIY corn tortillas are perfect for an authentic Mexican meal on Cinco de Mayo! Once you taste the homemade goodness, you might never go back to store-bought again.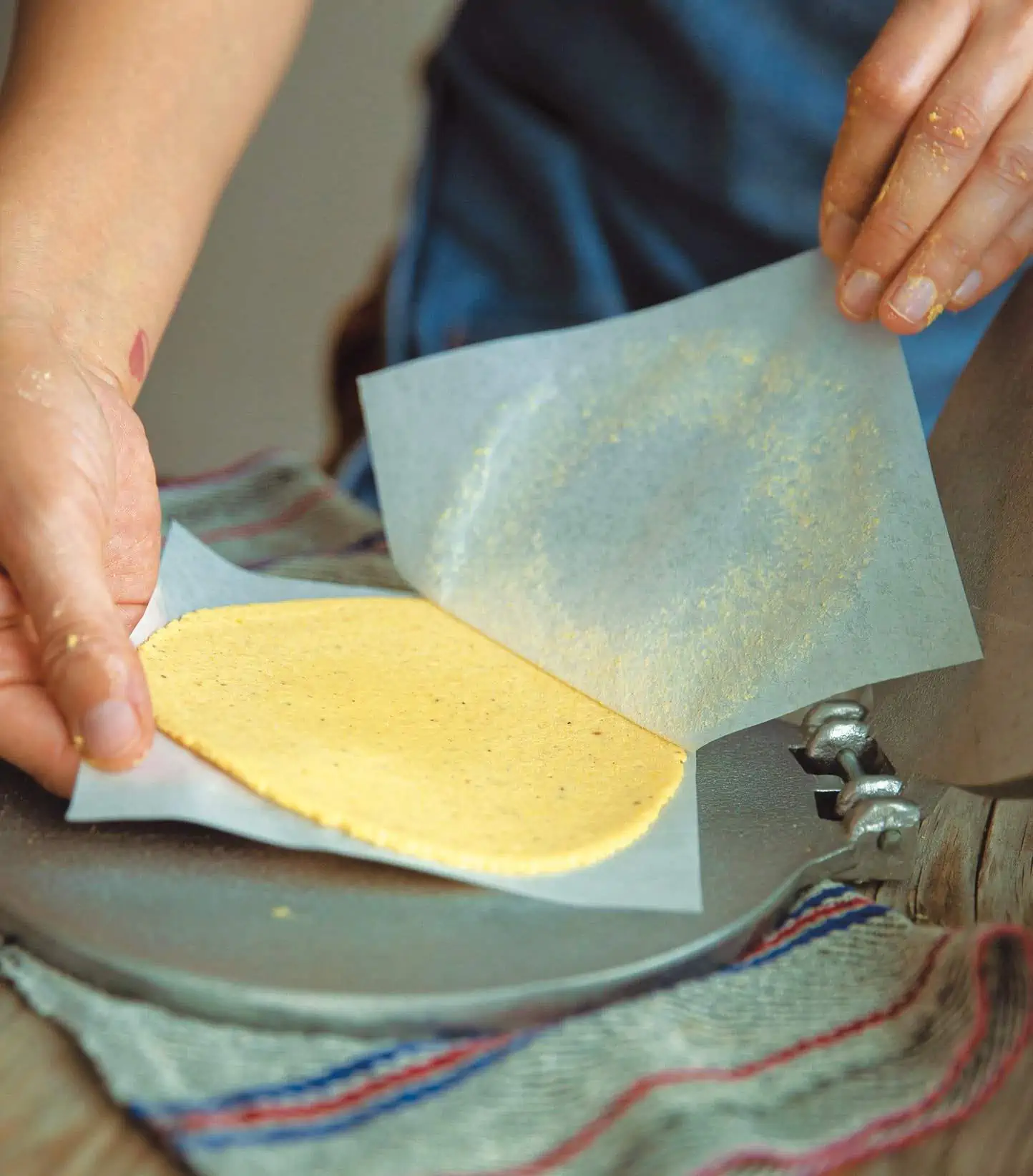 Try these delicious and easy-to-make vegan crockpot refried beans! Perfectly seasoned, they pair wonderfully with rice, tortillas, and salsa. You'll never want to go back to store-bought after tasting the rich, creamy flavor of homemade refried beans. Get ready for your loved ones to ask for seconds!
Ditch those canned beans and try this recipe for vegan Instant Pot refried beans instead! With the perfect blend of spices, these creamy and delicious refried beans pair well with tortillas, salsa, and other Mexican dishes. Once you taste how much better homemade beans are, you won't want to go back to the canned stuff!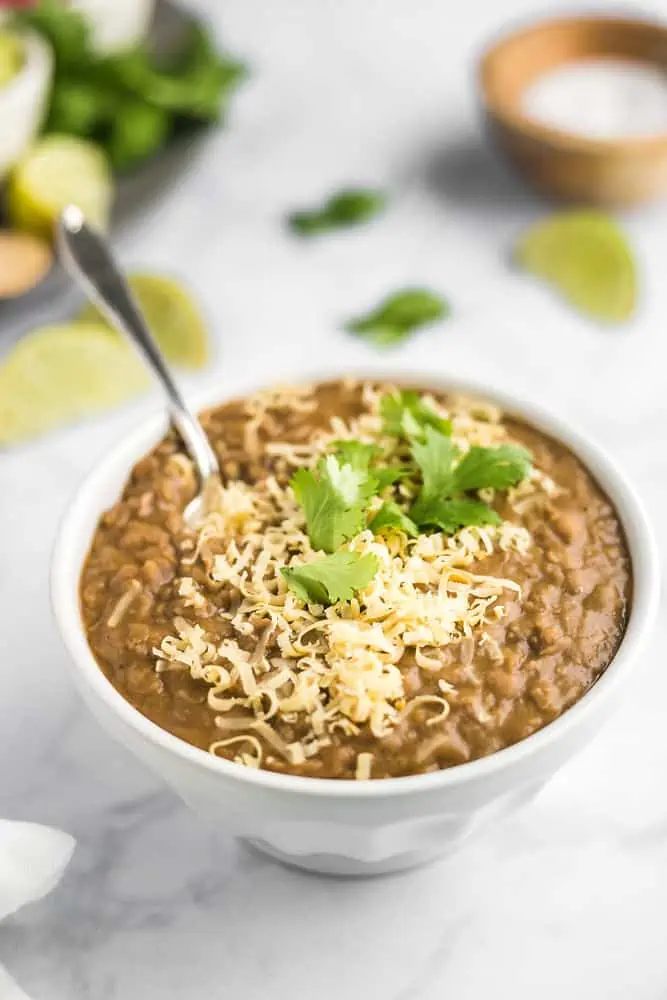 Our Green Chili Soup is the perfect addition to your vegan Cinco de Mayo lineup. It's packed with flavor and will leave you feeling full and satisfied. With a creamy texture and a spicy kick, this Mexican-inspired soup is the ultimate comfort food.
This vegan version of the beloved Mexican street food, Elote, is bursting with flavor! Grilled corn is smothered with vegan parmesan and sour cream for an easy and delectable dish that's perfect for a Cinco de Mayo celebration. Plus, it can be ready in just under 30 minutes!
Mexican Dinner Recipes
This vegan pozole is packed with fresh and wholesome ingredients, making it a healthy and delicious Mexican soup that you can prepare surprisingly quickly. Enjoy a bowl any night, even on busy ones, and especially to impress guests on Cinco de Mayo!
Wrapped in corn husks, these vegan tamales are a comforting and heavenly meal. The fluffy corn dough and tender jackfruit shreds create a delicious combination. Plus, this recipe is vegan, vegetarian, gluten-free, soy-free, and perfect for a fun cooking activity with friends and family.
Mollete, a beloved Mexican breakfast sandwich, is typically served on bolillos and also enjoyed as a brunch starter. This vegan version features protein-rich beans, plant-based chorizo, and melty vegan white cheese. Bolillos are readily available at Latin markets and most major US grocery stores. If you can't find them, no worries! Simply use 6-inch slices of French bread or plain hoagie rolls as a great alternative.
With deliciously deep flavors and dynamic textures, these tostadas are sure to become a favorite. For the ultimate experience, pair them with a refreshing glass of vegan horchata and you'll be in culinary heaven!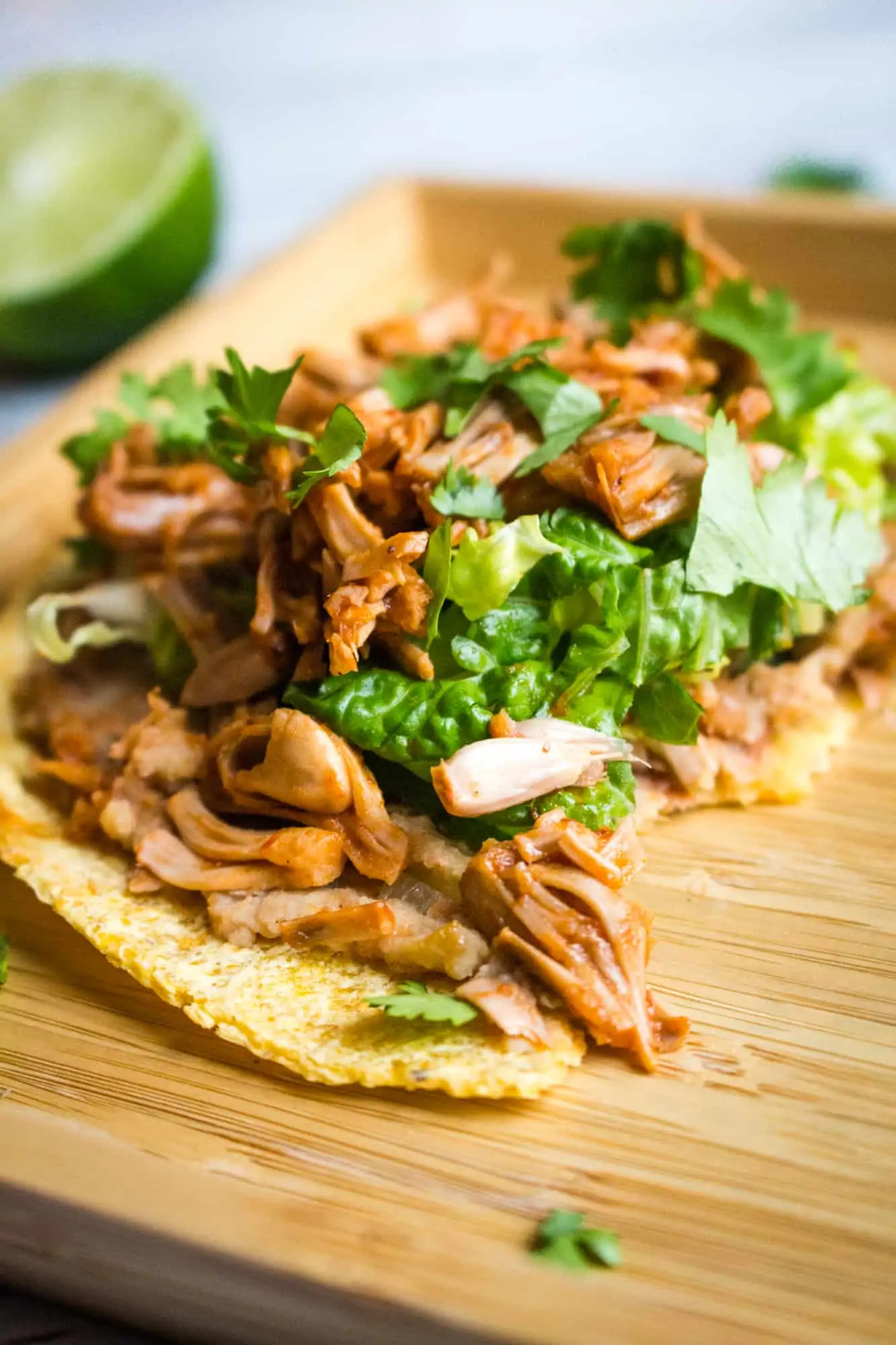 Add some excitement to your Cinco de Mayo party with these delicious pulled oyster mushroom tacos! The meaty and hearty texture will leave you feeling satisfied, and the flavor is sure to have you coming back for more. You might even want to make these tacos every day!
Looking for a satisfying vegan taco? Look no further than these beefy vegan tacos! They're loaded with flavor and veggies, making them a nutritious and filling meal. You'll be tempted to add even more veggies, and good luck trying to stop at just two!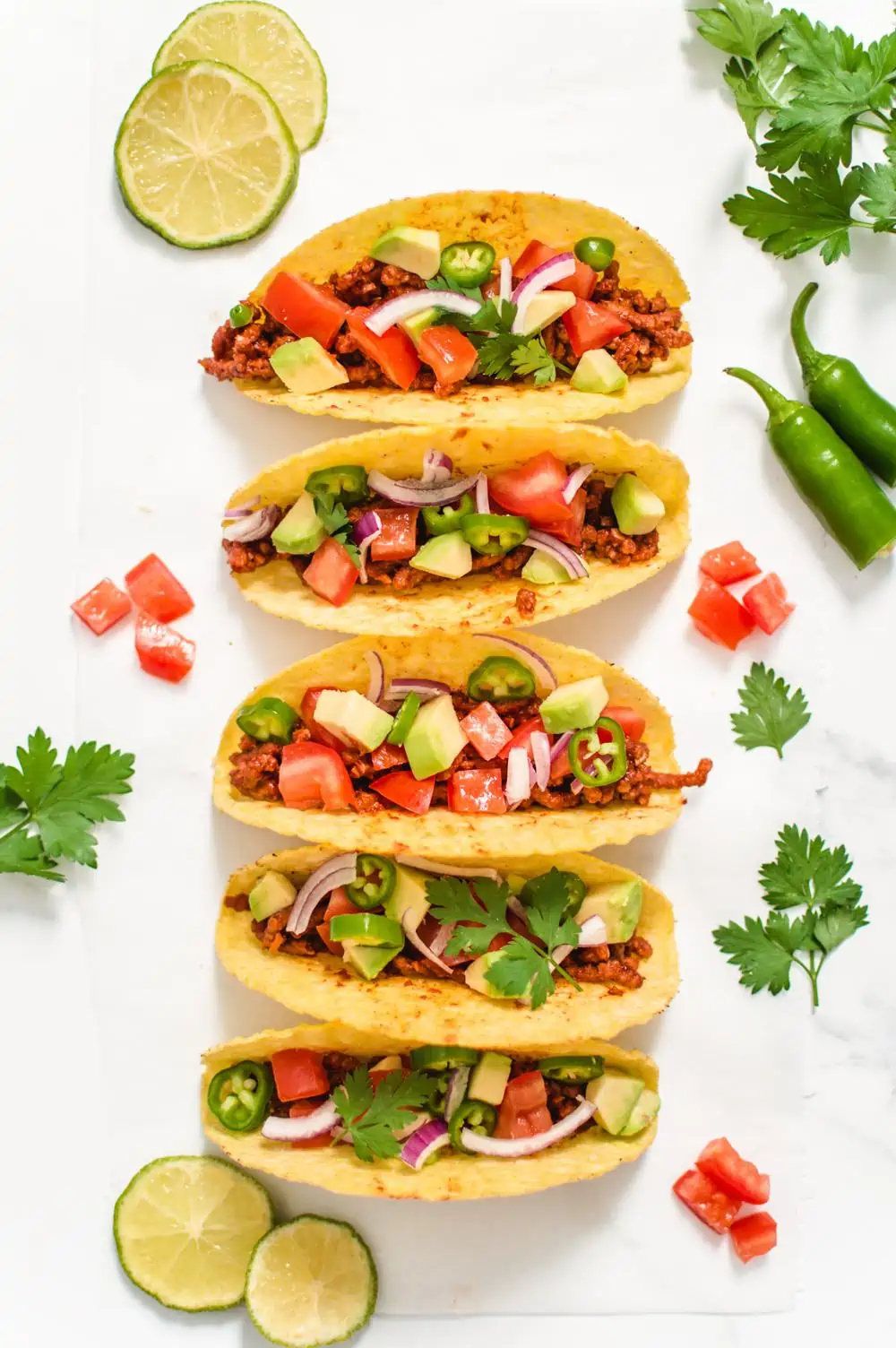 You'll never get tired of making this everyday vegan burrito recipe! Packed with wholesome ingredients and bursting with delicious flavors, it's an easy meal that even meat-eaters will love. Give it a try and see for yourself!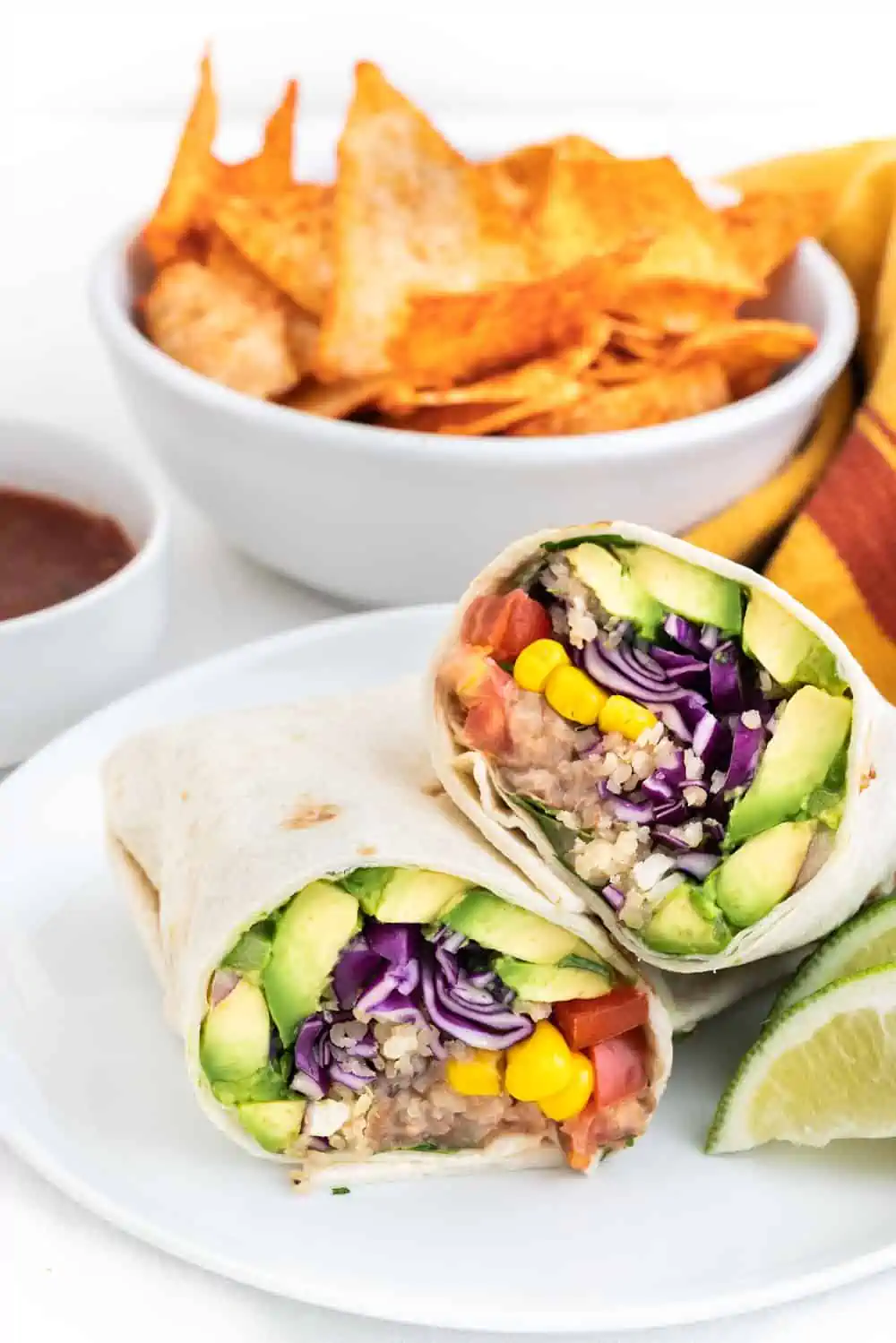 Elevate your everyday cooking with these vegan quesadillas served with a creamy chipotle bean dip. Whether you're tailgating, hosting a Cinco de Mayo party, or snacking at home, this dip is the perfect companion for tortilla chips or quesadilla wedges.
This vegan enchilada pasta is a creative and tasty fusion of two beloved dishes—pasta and enchiladas. With its rich and satisfying flavor and texture, this one-pan recipe is sure to become a favorite. The best part? It's incredibly easy to make and requires only one pot, so cleanup is a breeze. Get ready to indulge!
Looking for a hearty and satisfying meal that's both delicious and easy to make? Look no further than these sweet potato and kidney bean burritos! Packed with protein and bursting with flavor, these burritos are a favorite in our household. The combination of sweet potatoes and kidney beans provides a nutritious and filling base, while the melty vegan cheese adds a creamy, indulgent touch. Plus, the leftovers reheat beautifully, making them a convenient and delicious option for busy weeknights. Once you try these burritos, they're sure to become a staple in your home too!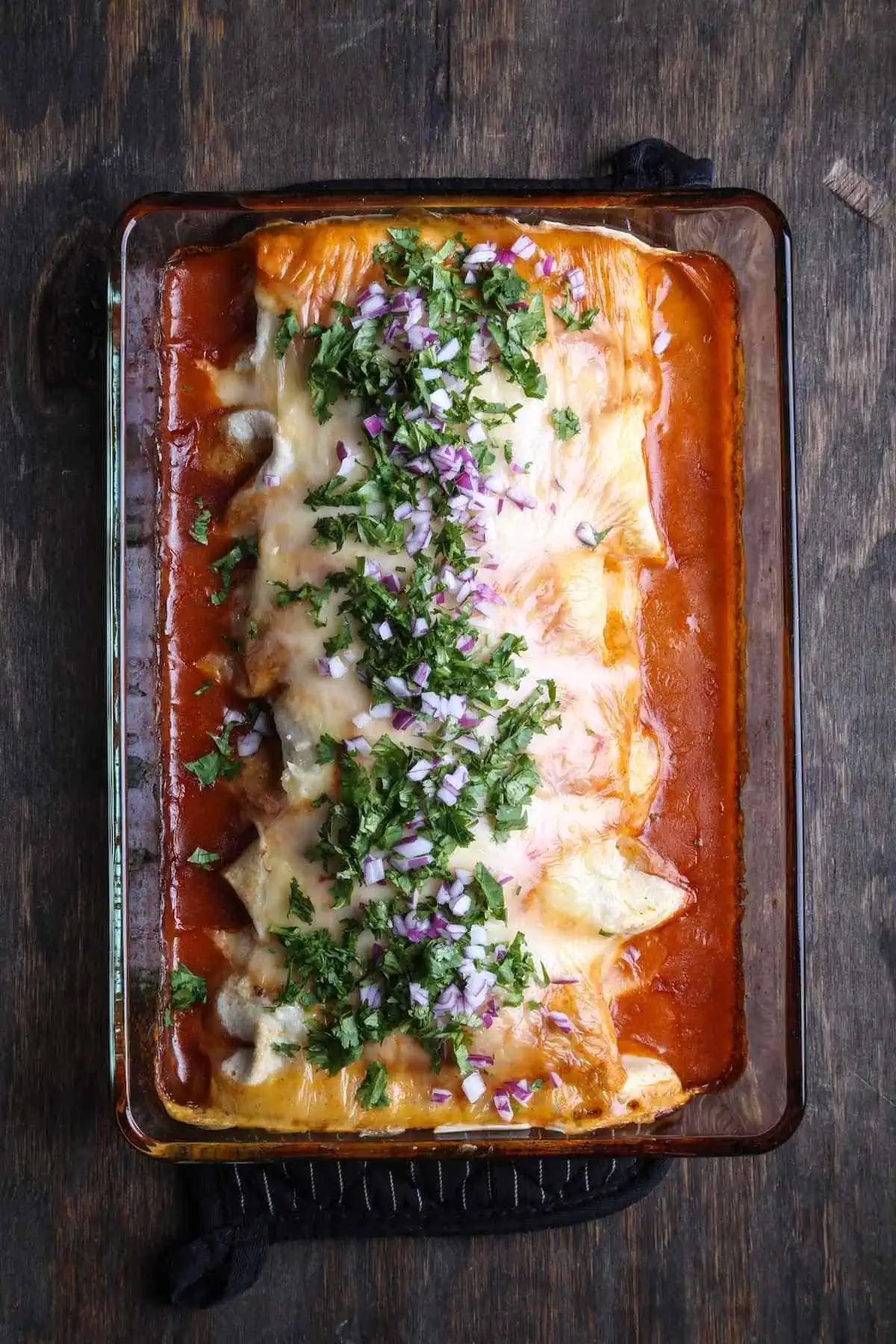 Mexican Cocktails and Drinks
This comforting vegan Mexican hot chocolate is the perfect drink to indulge in! With its delicious blend of comforting spices and sweetness, it's like a cozy hug in a cup.
This cocktail recipe is the ultimate showstopper! Swap the vodka with tequila to make a playful and fizzy tropical twist on a classic margarita. By muddling a small piece of dragonfruit into the mix, you'll create a fun and youthful drink that's perfect for any occasion. With this vegan cocktail, you'll be the talk of the town!
You'll definitely want seconds of these classic margaritas, as they are incredibly easy to make with minimal ingredients and, above all, mouthwateringly delicious!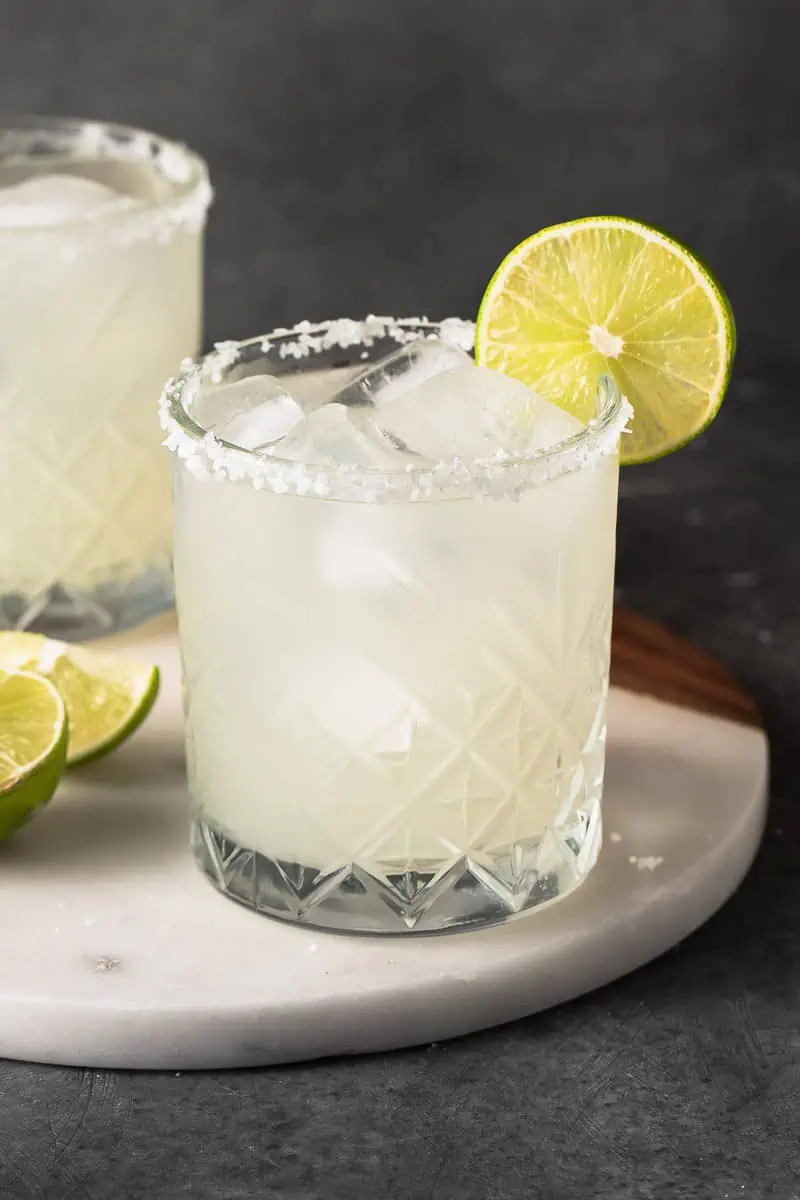 Cinco de Mayo Dessert Ideas
These vegan Mexican Wedding Cookies are a delightful treat, perfect for any celebration! These cookies are tender, buttery, and nutty in flavor. Each bite is coated with a layer of powdered sugar and filled with chopped pecans.
Satisfy your sweet tooth with this two-ingredient Mazapan recipe! Made with just powdered sugar and ground peanuts, this traditional Mexican candy is easy to make and incredibly addictive. Perfect for all peanut candy fans out there, it's sure to become a household favorite. Get ready to indulge in the irresistible taste of homemade Mazapan!
With only six basic ingredients, this Vegan Churros recipe is easy to make, even for those with little cooking experience! These churros have a crispy exterior and a soft, fluffy interior, and they're entirely free of eggs and dairy.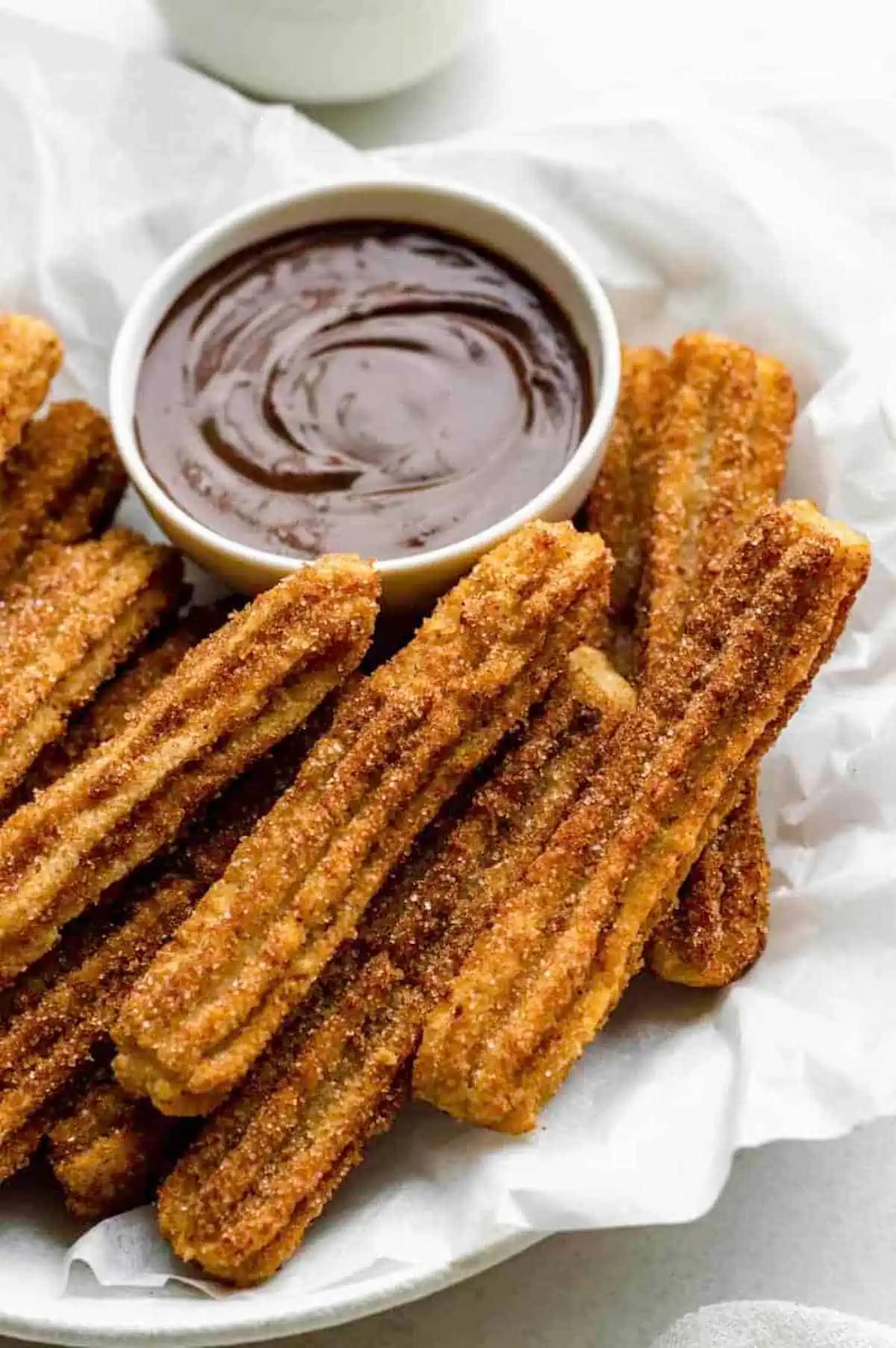 Fun Facts About Cinco de Mayo
Contrary to popular belief, Cinco de Mayo is not Mexico's Independence Day. It's actually to commemorate the Mexican army's victory over France at the Battle of Puebla on May 5, 1862. It's a relatively minor holiday in Mexico, primarily celebrated in the state of Puebla.
In Puebla, the holiday is celebrated with a military parade and a reenactment of the battle.
In the US, Cinco de Mayo has become a popular time to celebrate Mexican-American culture and heritage. Many schools, museums, and cultural institutions host events and activities to commemorate the occasion.
In some parts of Mexico and the United States, it's traditional to break open pinatas filled with candy and toys. It's also celebrated with Mexican food and drinks like tacos, margaritas, and guacamole. In fact, it's one of the busiest days of the year for Mexican restaurants in the United States!
The Guinness World Record for the largest margarita every made was set on Cinco de Mayo in 2001. The giant cocktail contained over 8,000 liters of tequila, lime juice, and triple sec!