Let's have fun with vegan food coloring! Food coloring can often come from animal-based origins, but we're going to concentrate on all-natural, plant-based, and artificial options. You'll be surprised at how many vivid colors you can create using simple alternatives from fruits, veggies, plants, and other cruelty-free sources!
From earthy greens and golden yellows to bright pinks, deep reds, and soft purples, we guarantee that you'll be blown away by these creative culinary possibilities. It's amazing how fun it can be if you allow nature to take center stage in the kitchen.
Are you ready to discover all the earth has to offer when it comes to rainbow colors? Keep reading!
Is Food Coloring Vegan?
Like many everyday kitchen staples, there are some that simply fly by our radar and are not vegan-friendly. Vegan food dye can be created from either natural or synthetic, animal-free ingredients. While synthetics are seemingly less expensive, it's been found that large quantities can be harmful to our bodies. If you're able to find dyes based on more natural, plant-based ingredients, all the better!
Common Non-Vegan Ingredients:
Living creatures are not only killed needlessly for the incidental dye that they produce but the finished products are usually tested on other animals, causing even more harm. Luckily, you don't have to rely on animal-based dyes anymore. There are much better, more humane plant-based options!
Best 100% Vegan Food Coloring Brands
We're lucky that the current market for vegan food coloring has a variety of exceptional brands that cater to both your creative and culinary needs. These brands offer a wide range of ravishing colors to brighten up your recipes. From vegan gel food coloring to vegan food dye, we've got you covered!
Color Garden food coloring is a natural and plant-based option, celebrated for its commitment to using real fruits, vegetables, and plant extracts to achieve delightful and vibrant shades. With a focus on wholesome ingredients, Color Garden provides a guilt-free and creative way to add enchanting colors to your culinary endeavors.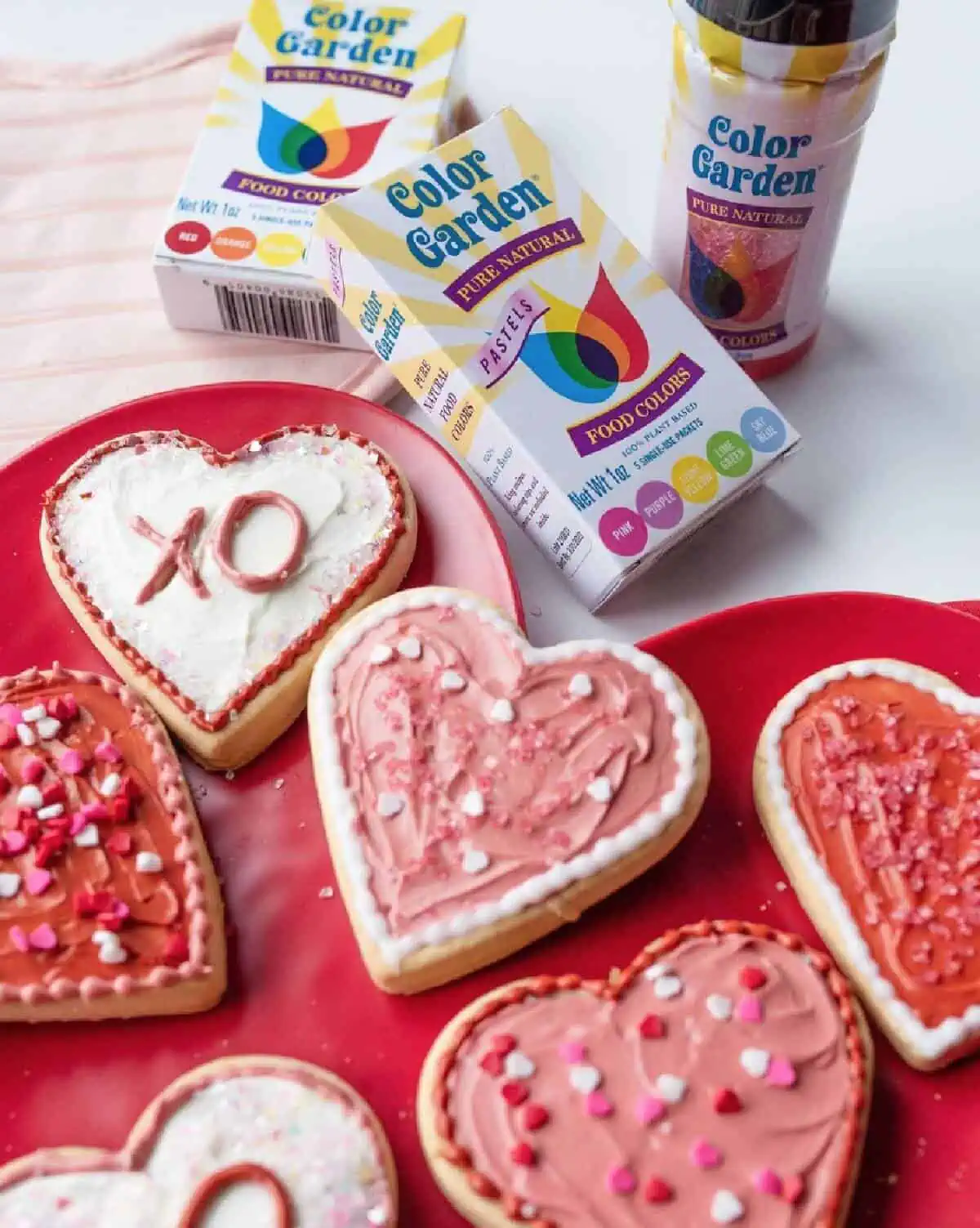 Watkins is a time-tested favorite, celebrated for its long-standing tradition of producing high-quality, plant-based colorings using pure and simple ingredients. With a reputation for delivering consistent and vibrant colors, Watkins offers a touch of culinary nostalgia while bringing out the best in modern creations with reliable and versatile color options.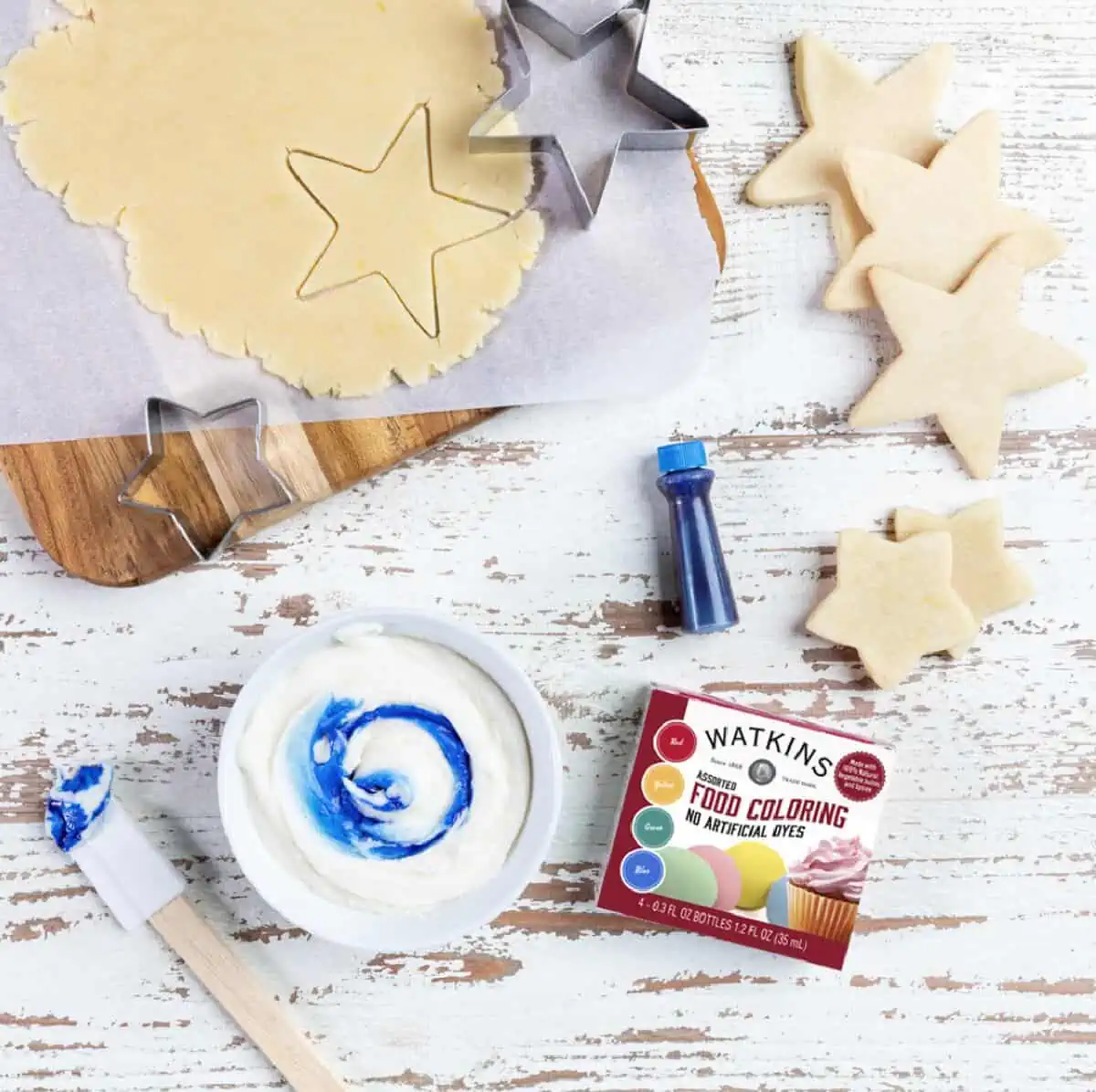 This brand is a popular choice among bakers and decorators, known for its concentrated gel formula that delivers vibrant hues without altering the consistency of your creations. With a wide range of shades available, Americolor offers precise control over color intensity, making it a versatile tool for adding eye-catching colors to cakes, cookies, and other treats. Though this is a chemical-based food coloring, it's free of animal-derived ingredients and is cruelty-free.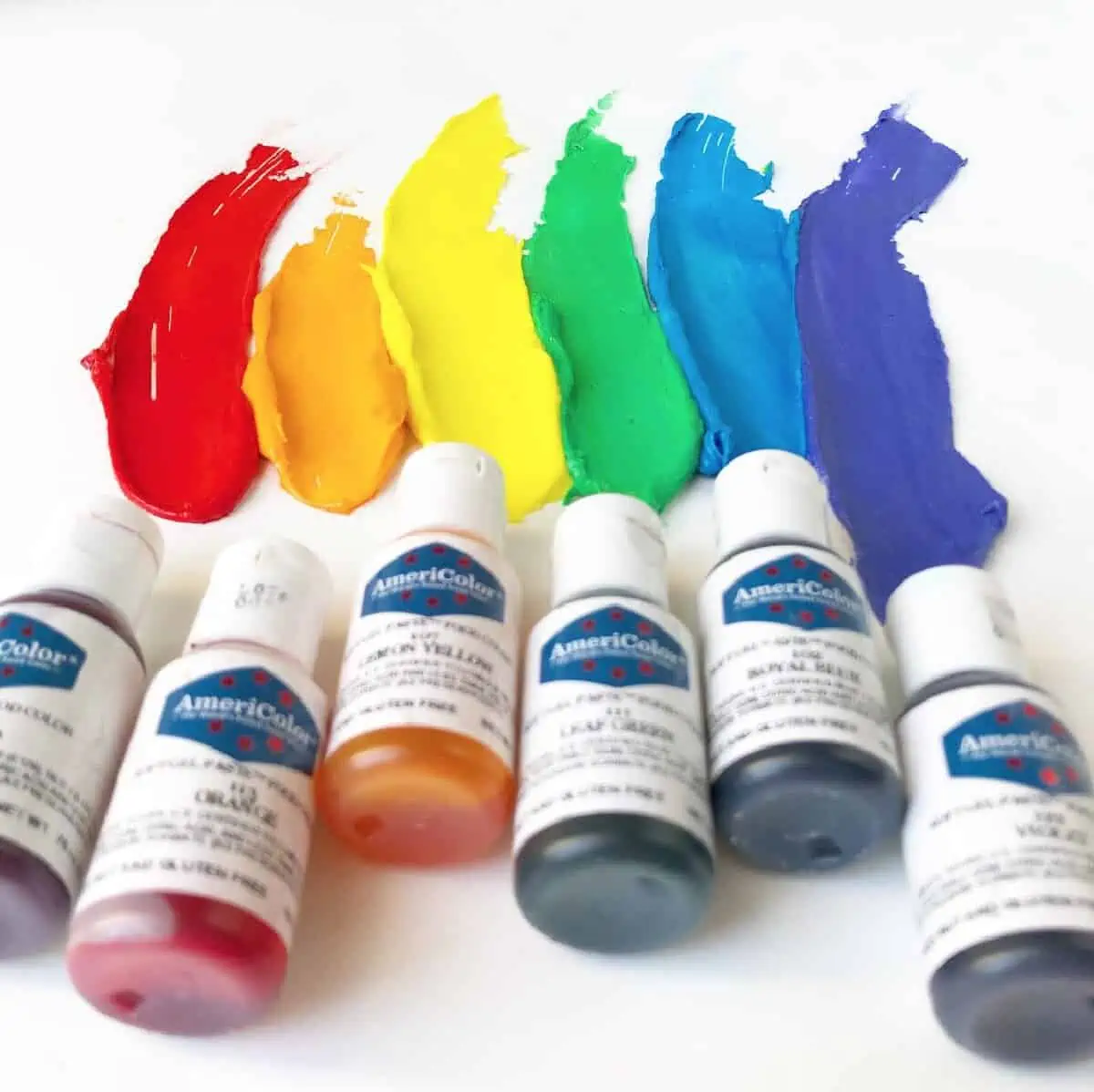 This brand is a trusted companion for culinary artists and bakers alike, valued for their high-quality, plant-based Natural Liqua-Gel that infuses baked goods and confections with vivid, consistent colors. Chefmaster is known for its fade-resistant and easy-to-blend formula, allowing home bakers to craft visually stunning creations that everyone will love.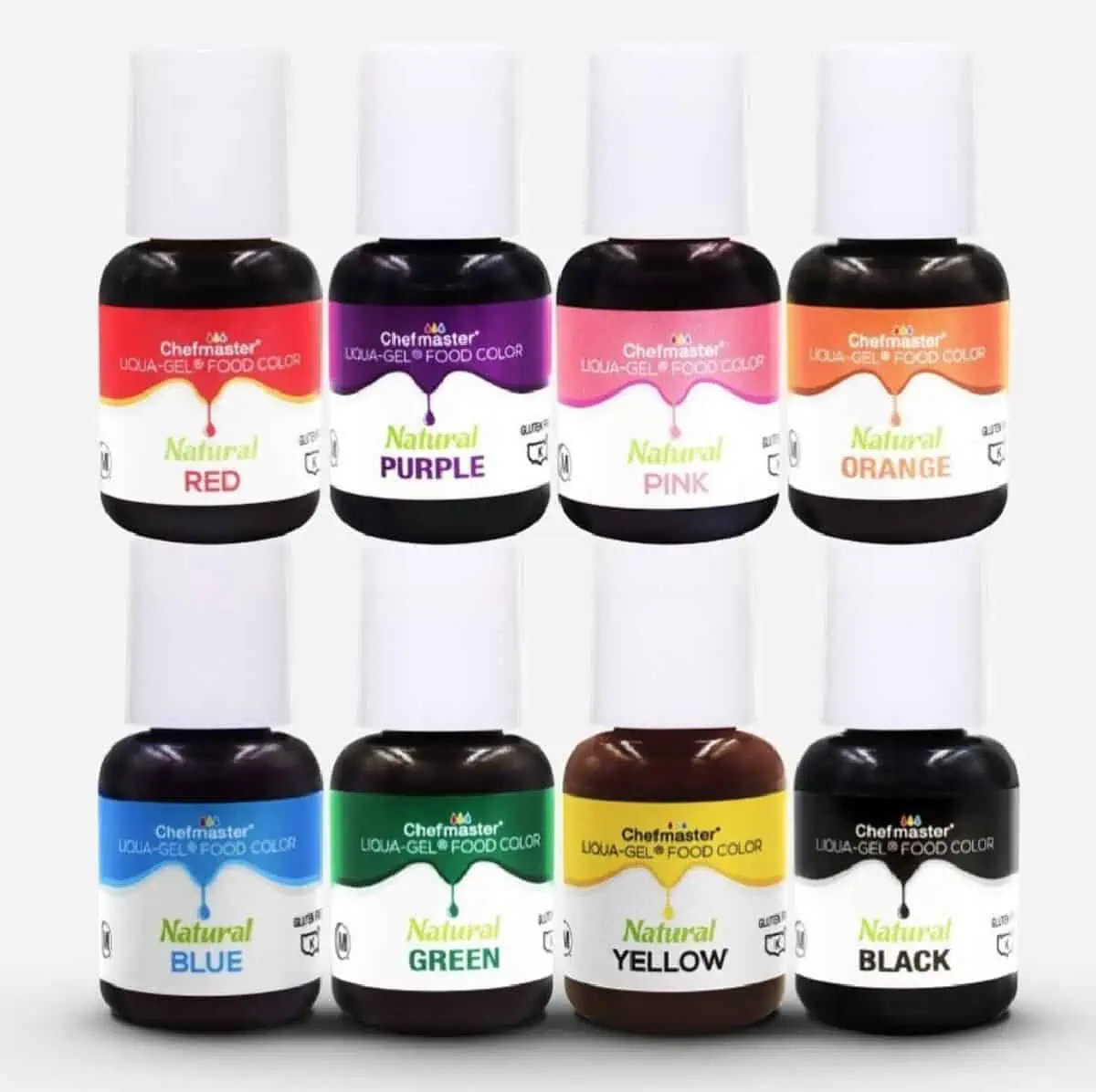 This standout choice is perfect for anyone seeking organic and natural options, as it features a wide selection of USDA-certified organic and vegan-friendly colorings derived from real sources like fruits, vegetables, and spices. With a dedication to purity and sustainability, Nature's Flavors inspires chefs and home cooks to elevate their dishes with colors that reflect a commitment to both taste and ethics.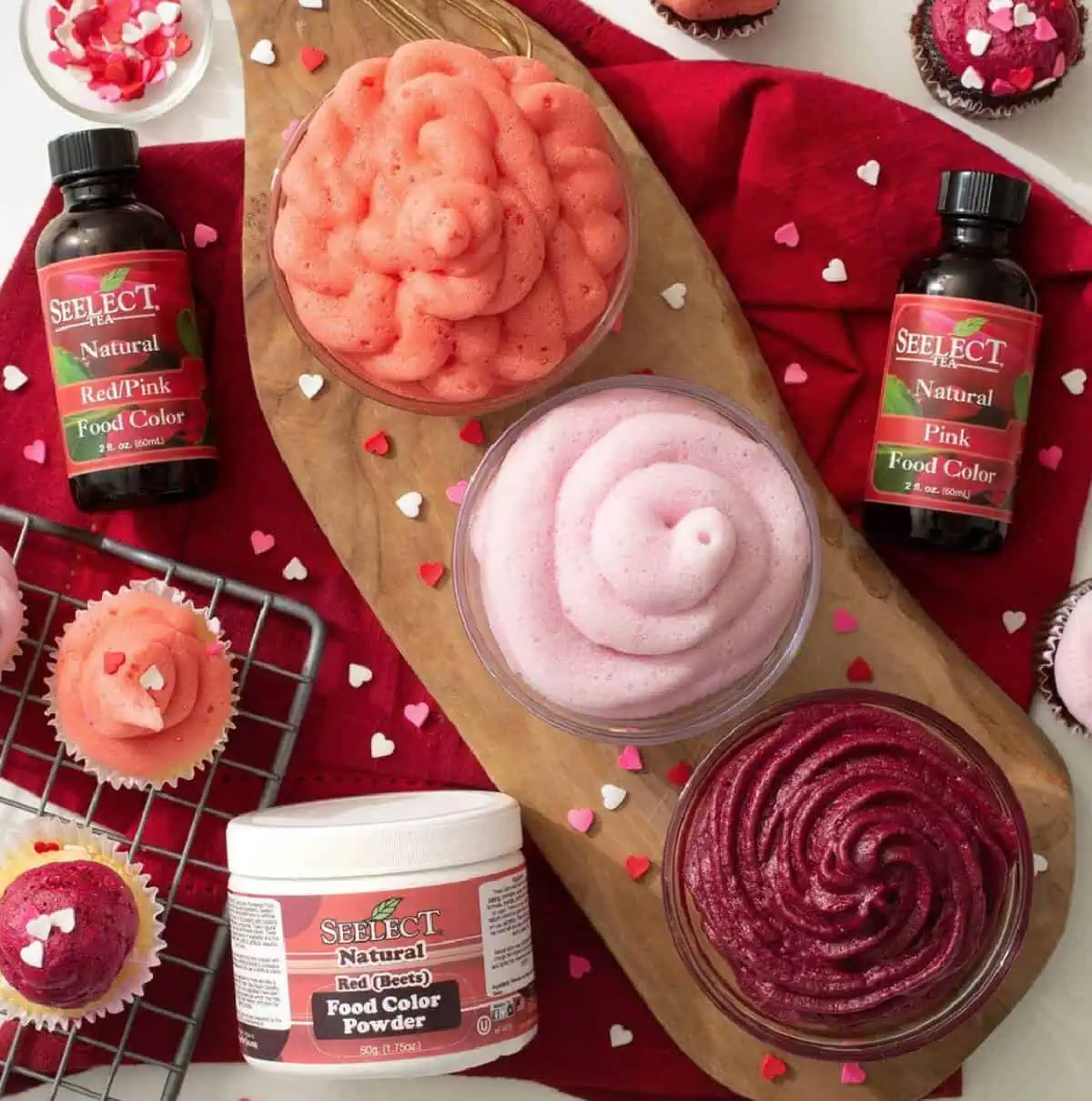 TruColor sets itself apart with its unique water-based powder formula, designed to effortlessly blend into many different recipes while maintaining their texture and flavor. Well-known for their consistency and versatility, TruColor also offers a large spectrum of vibrant and fade-resistant shades, which we love.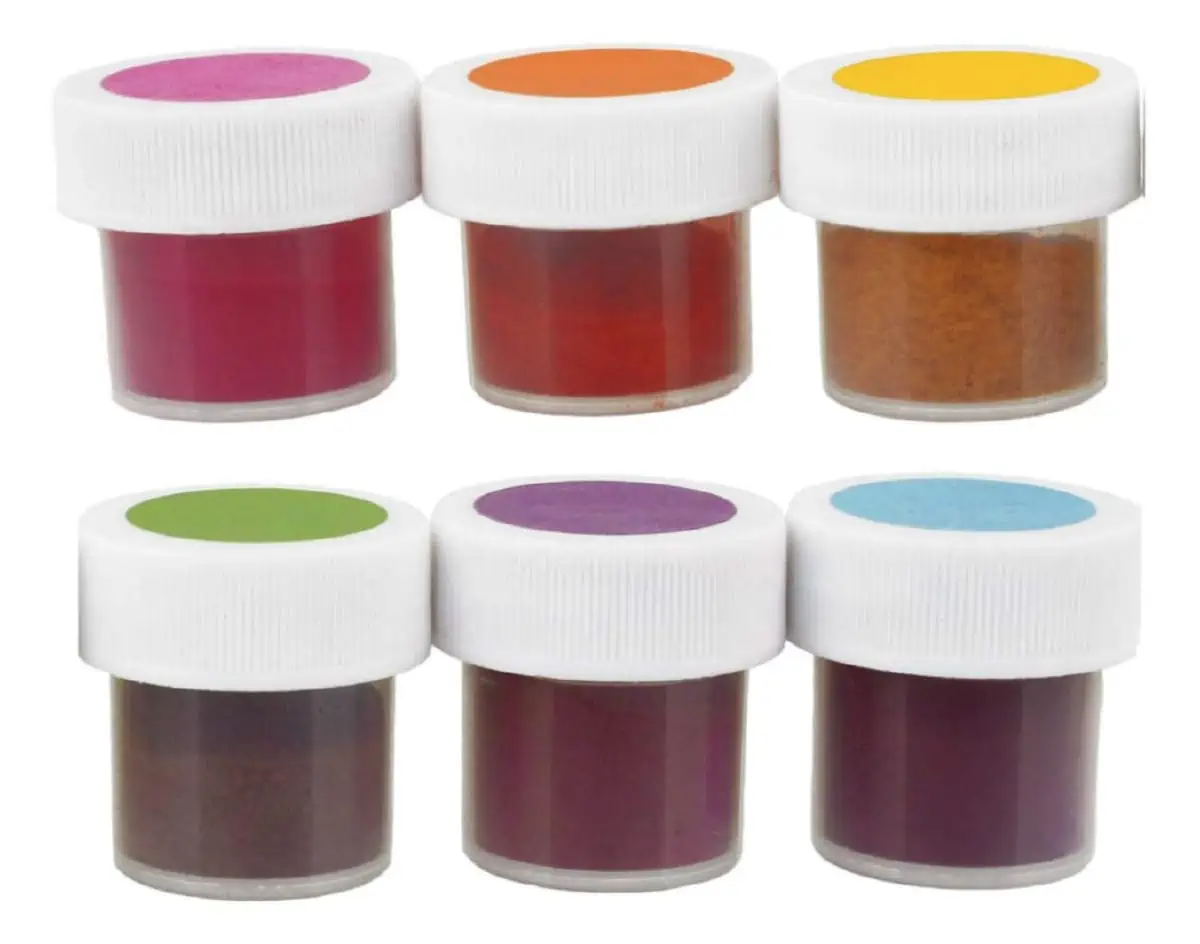 This economical brand offers reliable color to any of your cooking and baking recipes. ValueTalks focuses on affordability and variety, making it a budget-friendly choice for both novice and experienced cooks. Though primarily chemical-based, they are free of animal-derived ingredients and animal testing.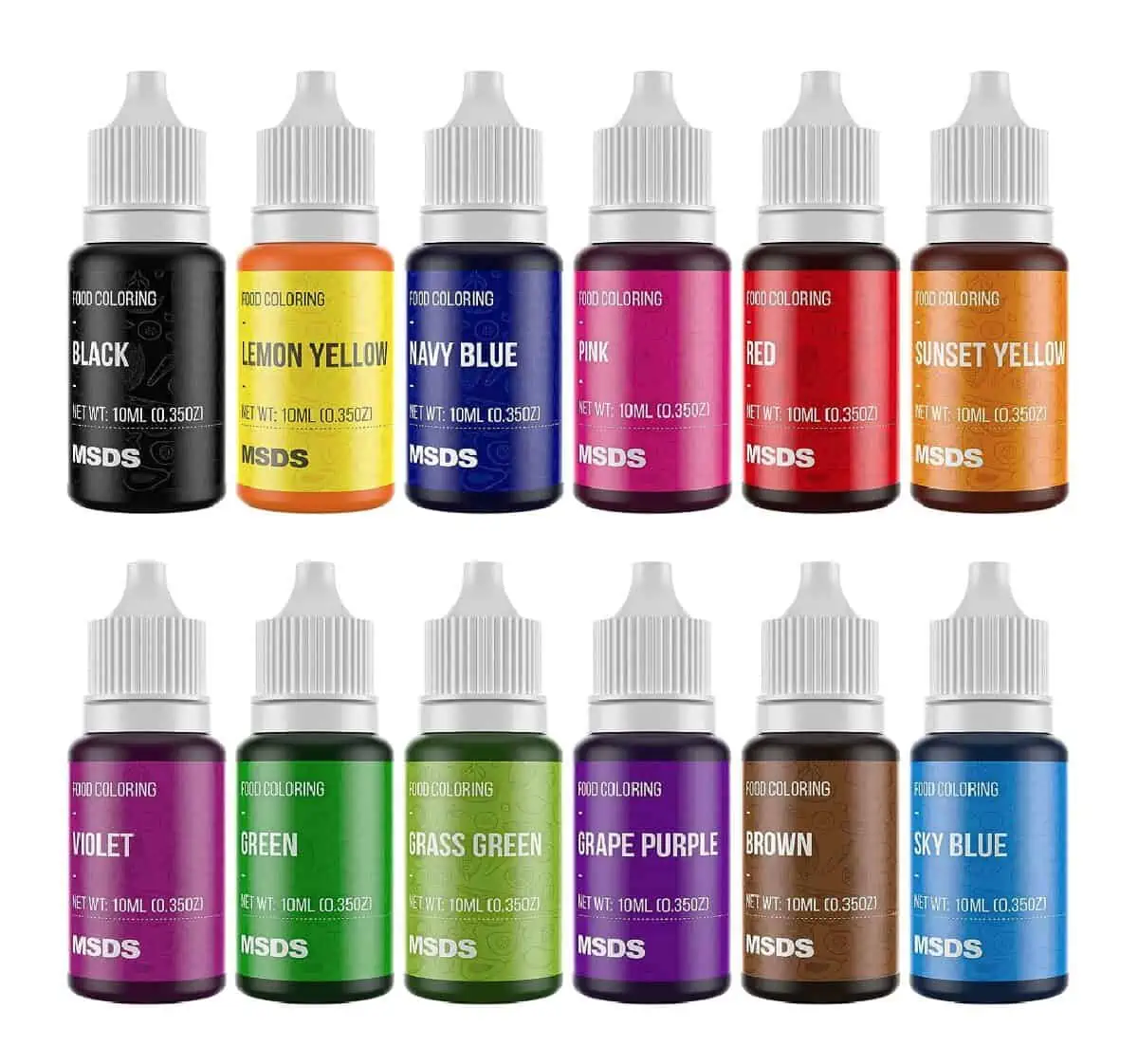 Brands with Vegan-Friendly Food Coloring Options
If you're out and about grocery shopping or scrambling for a last minute food coloring option on Amazon, these are the brands to search for. Though they are not entirely vegan, they may be more accessible. These are your best bets:
Natural Food Coloring Ingredients
Food coloring can vary in its vegan-friendliness, with some synthetic options containing animal-derived ingredients. Plant-based sources like fruits, vegetables, and spices are popular alternatives, ensuring vibrant and ethical hues for your dishes.
Here are some easy-to-find colors in your kitchen pantry:
Beets, Beet Juice, Beet Puree, or Beet Powder
Beets, nature's vibrant pink gem, yield a rich and captivating pink or maroon hue that adds an exciting pop of color to your dishes. Whether you're aiming for a bold dessert or a colorful salad, beet juice or purée can be your go-to vegan food coloring option. Incorporate it into frosting for cakes, salad dressings, smoothies, or even pasta dough for an enticing and natural touch of vibrancy.
Example: the pink frosting on this vegan birthday cake made by blending beet powder into vanilla (white) frosting.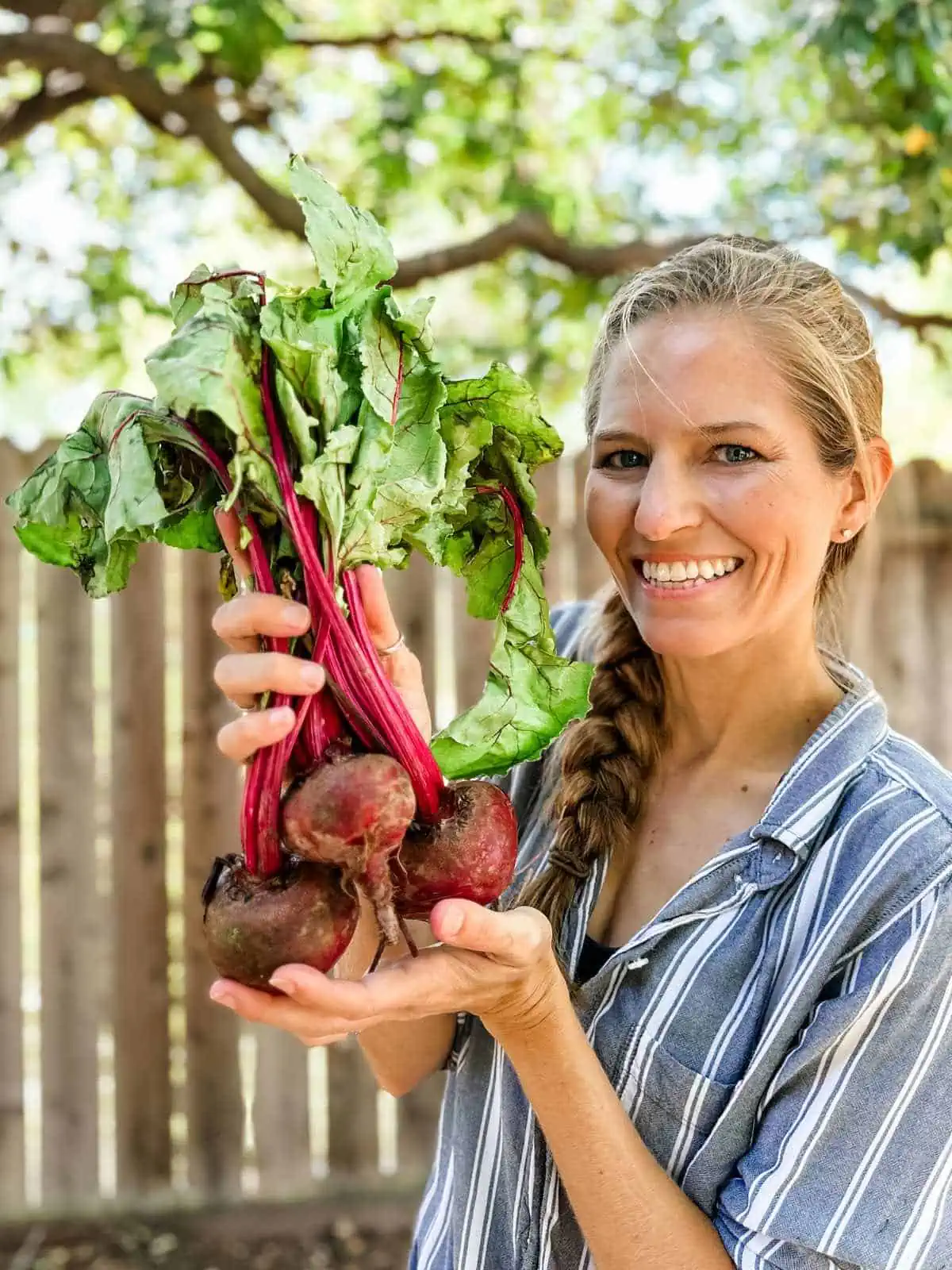 Matcha Tea
Elevate your culinary endeavors with matcha tea, offering a soft and serene green tone that can transform your recipes into edible works of art. Beyond its distinct flavor, matcha contributes a soothing green color to cakes, cookies, smoothies, and even savory dishes like noodles or sauces, ensuring a visually appealing and appetizing experience.
Our Matcha Buttercream Cupcakes are a perfect example!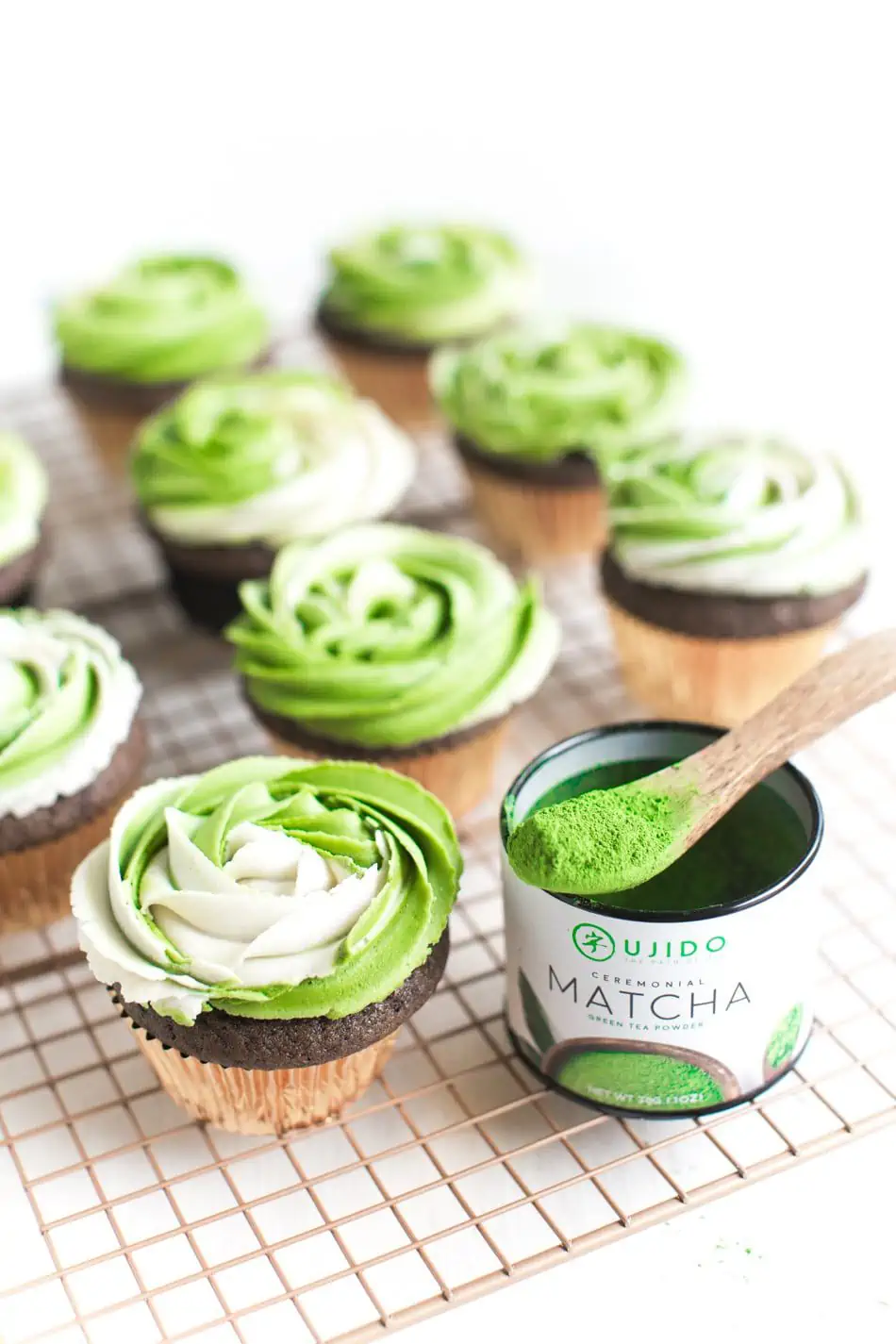 Spinach (or Spinach Powder)
Unveil the earthy beauty of spinach by utilizing its natural olive hue to invigorate your dishes. Blended spinach provides a subtle, muted green that pairs exceptionally well with savory creations such as pasta, dips, bread, and even dumplings. This vegan food coloring option not only enhances the color palette but also enriches your meals with an extra dose of nutrients.
Example: our secretly healthy Green Blender Muffins made with spinach!
Blue Spirulina Powder
Harness the captivating power of blue spirulina to infuse your creations with a mesmerizing azure hue. Sourced from nutrient-rich blue-green algae, blue spirulina offers a natural and vibrant color that elevates everything from smoothie bowls to baked goods. Its stunning blue shade adds a touch of aquatic enchantment to your dishes, making it a sought-after choice for those looking to create visually striking and healthful culinary masterpieces.
Whether you're blending it into frostings, beverages, or homemade energy bars, blue spirulina promises not only a stunning color but also a nutritional boost that aligns perfectly with your wellness journey.
Infuse a radiant burst of sunshine into your recipes with the golden magic of turmeric. Renowned for its vibrant color and health benefits, turmeric can be used to create an inviting golden yellow shade in a variety of dishes.
Whether it's curries, rice, sauces, tofu scramble, or even plant-based cheeses, turmeric adds a warm and cheerful touch while delighting your taste buds.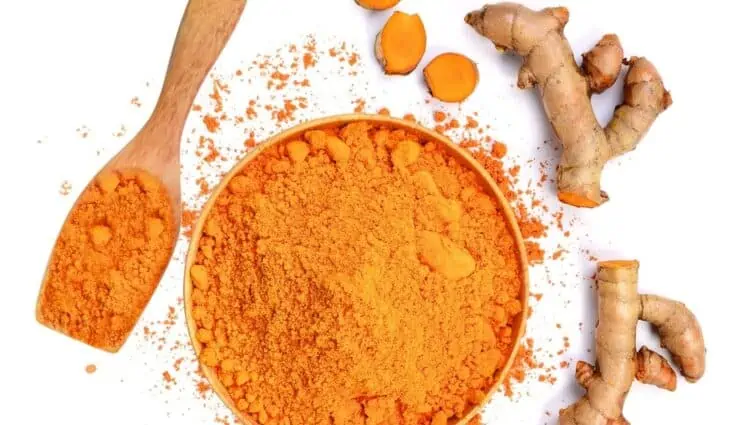 Butterfly Pea Flower Powder
Derived from butterfly pea flowers, this powder produces a mesmerizing blue color that can shift to purple with changes in pH. It's commonly used in beverages, desserts, and cocktails.
Cocoa Powder
Unsweetened cocoa powder can be used to create deep brown shades in baked goods, desserts, and other dishes.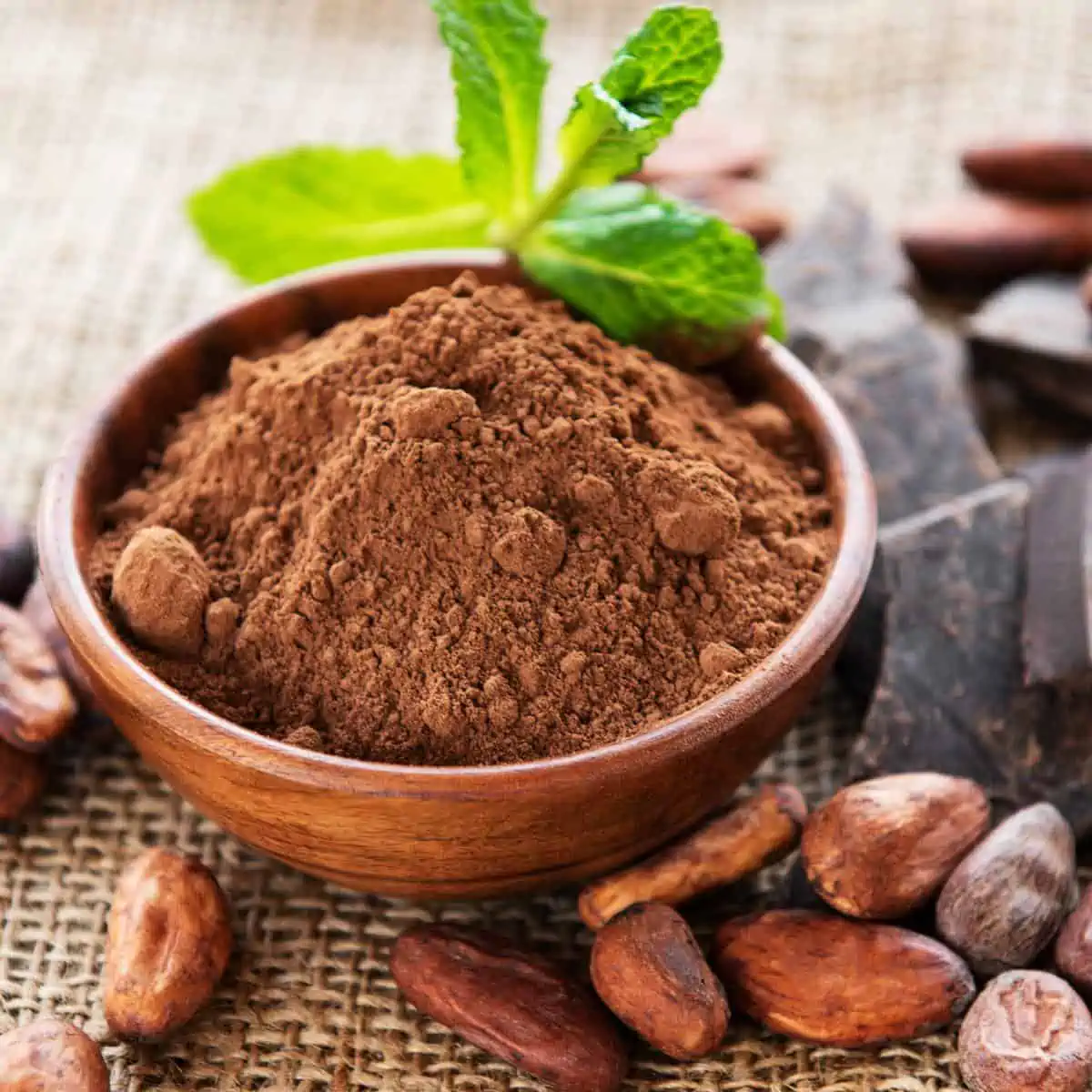 Blueberries
Transforming your culinary creations into shades of lilac is made simple with the delightful blueberry. These small but potent berries lend a gentle and inviting color to a variety of treats. From muffins and pancakes to yogurt and ice cream, blueberry juice or purée introduces a delicate lilac tint while infusing a burst of natural flavor.
Superfood Powders That Are Natural Food Coloring Superheros
Using superfood powders and herbs is definitely the key to the best natural food coloring. Brands that we love to use to enhance color include:
Remember, experimentation is key when using natural food colorings. Adjust the quantities to achieve your desired shades, and have fun exploring the endless possibilities of creating visually appealing and appetizing vegan dishes without relying on artificial dyes.
5 Fun Ways to Use Vegan Food Coloring
Besides creating fantastic food coloring formulations for baking or making super colorful smoothies, there are several other ways to use vegan food coloring. All of these can be entertaining for both adults and children alike. If you're crafty, you may even come up with more interesting ideas!
Plant-Based Food Coloring FAQs
Are Wilton food colors vegan?
Maybe. Wilton Brands claims that their food coloring is vegan, but the added glycerin is debatable. Their colors use glycerin from plants, animals, and petroleum, though it's not clear which ones are which. If this isn't a sticking point for you, then you can add it to the list to use.
Is Betty Crocker food coloring vegan?
Yes, their Decorating Gel Food Color is vegan-friendly.
Does food coloring expire?
Although homemade food coloring from natural foods or powders may expire within 2 weeks (even with refrigeration), commercially made food coloring usually does not expire. If stored correctly, it can last indefinitely. The worst that seems to happen is that the dye dries out, especially if it's a gel formula. Otherwise, as long as it doesn't have a foul odor, it's safe to use.
Is red 40 vegan?
There are no animal-derived ingredients in red 40, but artificial colors like this are almost always tested on animals. Though this chemical color is technically vegan, it's up to you whether or not you feel comfortable using it.
More Brilliant Baking Links to Love
As you dive into the world of vegan food coloring, don't just add color—add a splash of your own personality to every dish! So go ahead, let your inner artist roam free in the kitchen, and paint your plates with the joyful shades of nature, creating not just meals but edible expressions of your values and tastes.