If you were raised in a culture where "meat and potatoes" was the standard evening meal, then you might not realize that in many other cuisines around the world it's the vegetables, grains and legumes that take center stage.
While there are plenty of global cuisines that are largely plant-based, in this list I've narrowed it down to the top five most vegan-friendly world cuisines. Here they are!
Indian
About 40 percent of the population of India is vegetarian. And on top of that, not only do Indian vegetarians not eat meat or fish, they don't eat any eggs either! Not surprisingly, veg options are plentiful in Indian cuisine. There are dozens, if not hundreds, of dishes in which vegetables and legumes are the main ingredients.
The thing to watch out for as a vegan is dairy. In the south of India, coconut milk is used more often than cow's milk. In the north, though, dairy is pretty common, so when ordering vegan Indian food in restaurants it's a good idea to ask about common dairy products such as curd (yogurt), paneer (a soft cheese), and ghee (clarified butter).
Often, these ingredients can be substituted, for example by cooking vegetables in oil instead of ghee. And there are many Indian veg dishes that typically do not contain any dairy at all. A few examples are: chana masala (a chickpea curry), idli (a steamed, savory cake eaten for breakfast) and masala dosa (a thin pancake made from a batter of lentils and rice).
Ethiopian
Even though many Ethiopians do seem to have a great love for meat, the cuisine of Ethiopia (and neighboring Eritrea) is full of naturally vegan Ethiopian dishes. This is largely because of the fasting tradition in the Ethiopian Orthodox Church.
Many religious people fast every Wednesday and Friday, as well as during longer fasting periods such as Lent and the days leading up to Christmas. Fasting doesn't mean that they don't eat at all; it just means that they eat only vegan food!
The best way to sample a little bit of all the wonderful vegan dishes in Ethiopian cuisine is by ordering a yetsom beyaynetu. This is a platter of vegan "fasting" dishes and is available in any Ethiopian restaurant. But be warned: this is filling stuff, so by the end of the meal you certainly won't feel like you've fasted!
The foundation of a yetsom beyaynetu (and of any Ethiopian meal) is injera – a fermented sourdough bread that serves as plate, cutlery, and accompaniment to the other dishes. A few round pieces of injera are spread out on a platter, and a variety of lentils stews, salads, and other vegetable dishes are ladled on top of the injera.
Instead of eating with a knife and fork, you simply grab yet another piece of injera to scoop it all up! The best part is when you reach the layer of injera on the bottom of the serving tray. By this time, all the sauces from the different stews have thoroughly soaked their way into the bread, making the final few morsels a true delight for the taste buds.
Greek
Like in Ethiopia, and in other countries where Orthodox Christianity is observed, Greece also has a strong fasting tradition. And like in Ethiopia, "fasting" in Greece doesn't mean that people refrain from eating altogether. It means that they eat a mainly vegan diet (there are just a couple of exceptions, such as honey and some aquatic animals).
This fasting tradition, combined with the Mediterranean climate in Greece, has resulted in a cuisine that contains a huge number of plant-based dishes. The best place to start is with the meze. These are dishes that are served on small plates like appetizers, although it's also common to order several of these meze and make a whole meal out of them.
Many of the most popular meze are dips that are served with bread. Skordalia, for example, is a dip with a strong garlic flavor that is a bit like garlicky mashed potatoes. In addition to meze, there are also several main dishes in Greek cuisine that are completely vegan. Gemista is one of the most common vegan Greek dishes and consists of vegetables stuffed with a mixture of rice, herbs and spices. The most common vegetables used are tomatoes and bell peppers, but the word "gemista" could also refer to stuffed eggplant.
Middle Eastern
While many people associate Middle Eastern cooking with shish kebab and other grilled meat dishes, the reality in most Middle Eastern homes is quite different. Kebabs are typically a street food or restaurant food, and they are not usually prepared by families at home. Instead, vegetables and legumes are the main staple foods for the vast majority of people in the region.
And Greece is not the only country that has adopted the custom of serving a wide variety of small dishes in the form of meze. The concept is also well-known throughout the Middle East, and many of the best vegan dishes in the region fall into this category.
In fact, some of these meze dishes are so popular that they have become staples not only for Middle Eastern families but also for vegetarians and vegans in Western countries. What vegan doesn't love hummus, for example?
There are plenty more that you might already be familiar with, too, like baba ganoush (a dip of puréed roasted eggplant mixed with tahini) and tabbouleh (a salad made of finely chopped parsley, tomatoes, mint leaves, bulgur wheat, and onions).
And let's not forget falafel! These fried patties are often eaten as a street food in the Middle East and throughout the world, though they can also be served as a meze. And, just like the much-loved hummus, they are made from the world's most versatile legume—the chickpea.
Italian
Did you think that Italian food was nothing but cheese and salami? While this may be somewhat true of the Americanized version, authentic Italian cuisine is very much plant-based. This is particularly the case in the southern regions of the country, such as Sicily, Apulia, Basilicata and Campania.
Each region has its own local vegan Italian specialties, so it's difficult to speak broadly about Italian cuisine as a whole. Tuscany, for example, has an abundance of bean-based dishes. In fact, Italians from other parts of Italy refer to people from Tuscany as "i toscani mangiafagioli", which means "the Tuscan bean-eaters".
Caponata is one example of a plant-based regional specialty from Sicily, although this sweet and sour dish of vegetables in a sweet vinegar sauce does pop up on restaurant menus in other regions too. Eggplant always features prominently in caponata, and there are usually some capers thrown into the mix, but the rest of the ingredients can vary.
Some widespread vegan dishes that are easy to found throughout Italy include bruschetta al pomodoro (toasted garlic bread with tomatoes), penne all'arrabbiata (penne pasta in a spicy tomato sauce), and the simple but always delicious verdure grigliate (a grilled vegetable platter).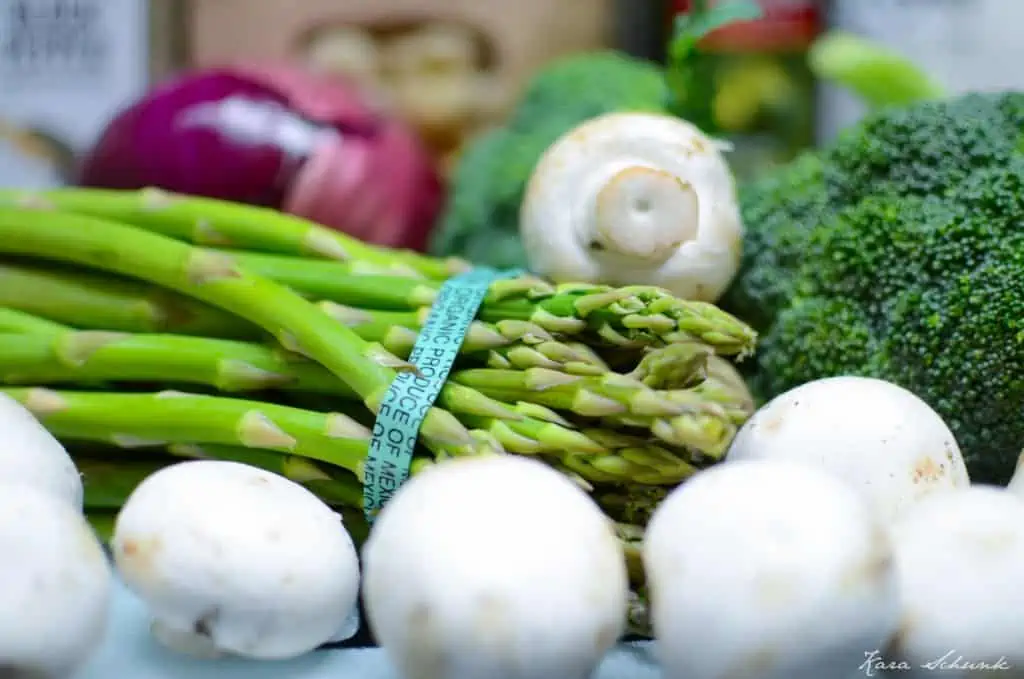 Whether you're planning your next overseas vegan vacation or just looking for a place to have a meal out in your hometown, restaurants that serve these ethnic cuisines are likely to have plenty of options for vegan diners.
If you'd like to uncover even more vegan treasures hiding in your favorite international cuisines, my new book, Veggie Planet, highlights the many naturally vegan dishes in these cuisines and others. You can download a sample chapter here! I also invite you to follow my vegan travel adventures at The Nomadic Vegan.