If Hans and Franz say they need to "pump you up", it might be time to add in a vegan protein shake! All too often, we're so busy that we can't keep track of our health or how many whole foods we're putting into our bodies. At times like these, having the option of a pre-made, protein-rich snack can make all the difference to our nutrition.
From smooth and creamy flavors to a variety of nutrient-dense ingredients, vegan protein shakes are an awesome way to optimize your health and well-being while keeping it completely dairy-free. These convenient beverages are packed with essential amino acids and offer a delicious and sustainable way to fuel your body and support your fitness goals.
When you're ready to nourish your body, tempt your taste buds, and increase your plant-based protein, a vegan protein drink may be the way to go. Slip on your comfiest sweatsuit, put down that kettlebell, and let's talk protein!
Best 100% Plant-Based Protein Shakes
The best vegan meal replacement shakes are the ones that have the least number of additives and preservatives, while keeping a fantastic flavor. This might be hard to achieve for many brands but, luckily, there are a chosen few that totally make the grade. Here is a list of our favorite plant-based protein drinks.
Aloha's refreshing and revitalizing beverages are made with fair trade coconut milk, pea, and brown rice protein. This B-Corp company's organic shakes have 20 grams of plant-based protein. They are also free of gluten, dairy, soy, stevia, and GMOs. They come in chocolate sea salt, coconut, vanilla, and iced coffee flavors with added prebiotics to boot!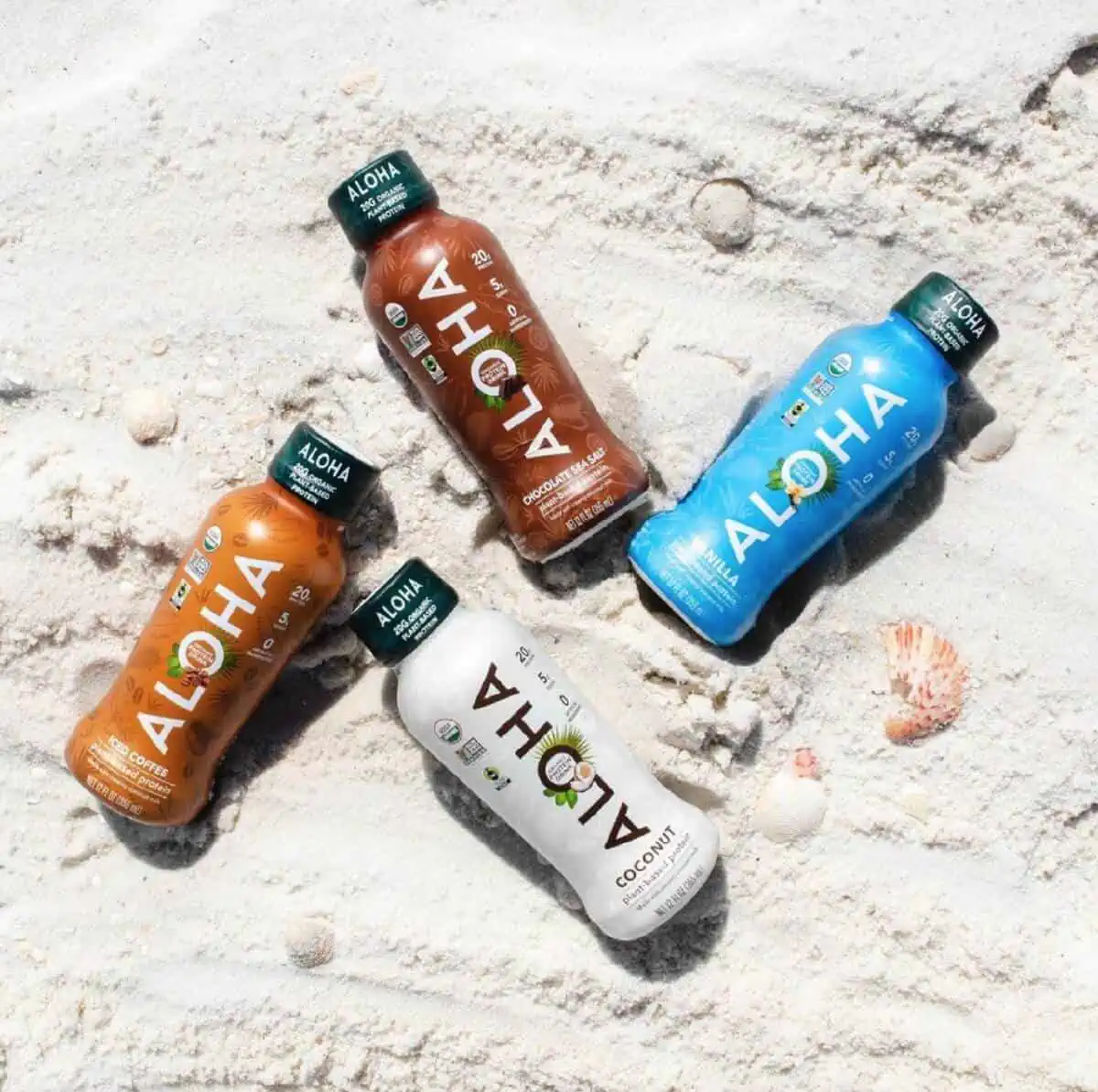 A popular pea-based brand boasts non-GMO, artificial flavor-free, and high fiber protein drinks with 20 grams of protein per serving. They have a line up of fantastic flavors such as double chocolate, vanilla bean, berry medley, cafe mocha, and chocolate caramel. Evolve also offers high protein powders and bars. It's amazing that they've partnered up with the National Park Foundation to ensure access of the parks to all people!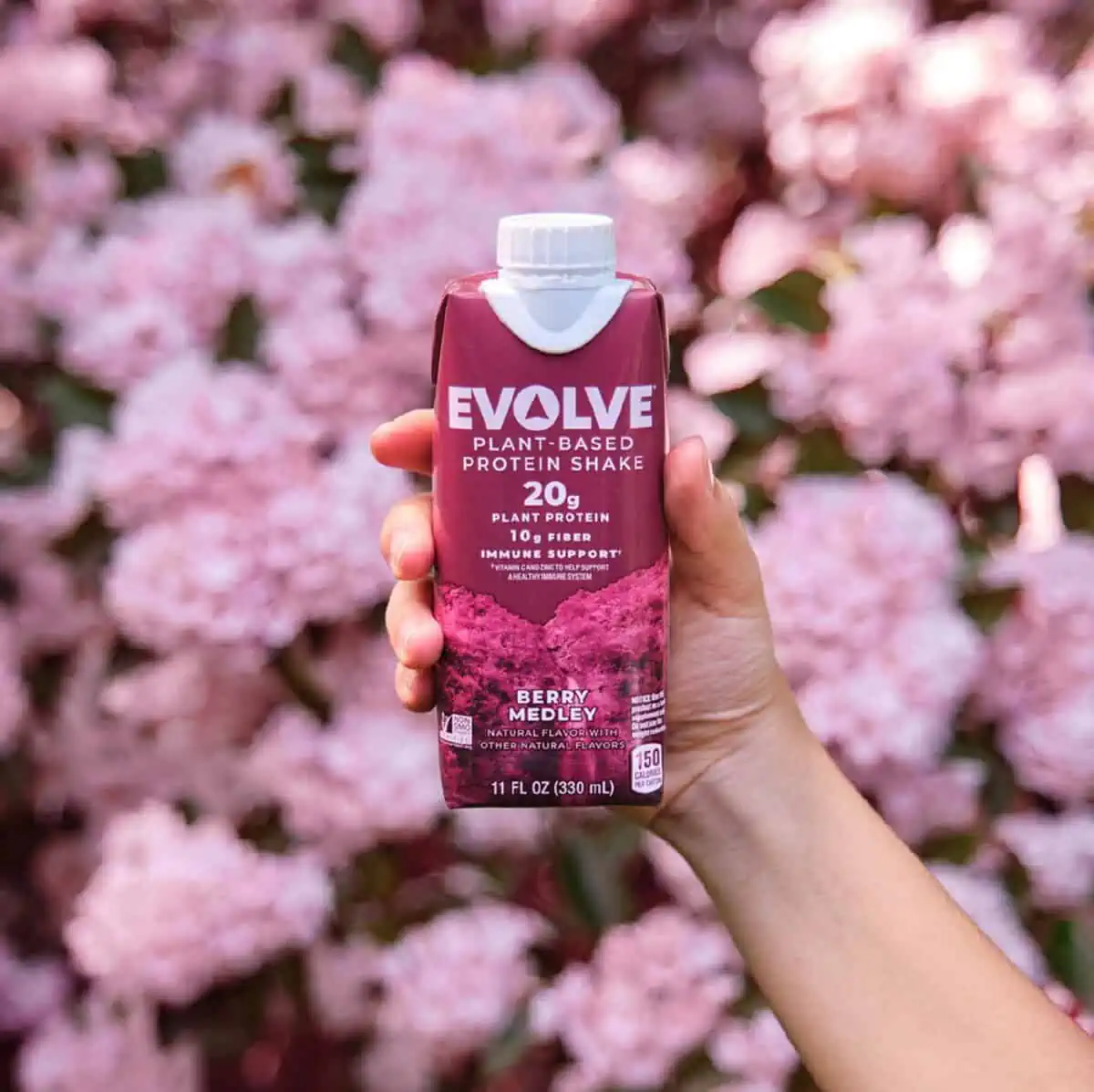 This enticing brand offers organic, non-GMO, and dairy-free drinks that are packed with phytonutrients. Kate Farms shakes are also free of artificial flavors, eggs, fish, shellfish, tree nuts, peanuts, wheat, and soybeans. Their vegan meal replacement shakes come in chocolate, coffee, and vanilla options. With a 16 gram base of pea protein and appealing taste, they are formulated for easy and gentle digestion.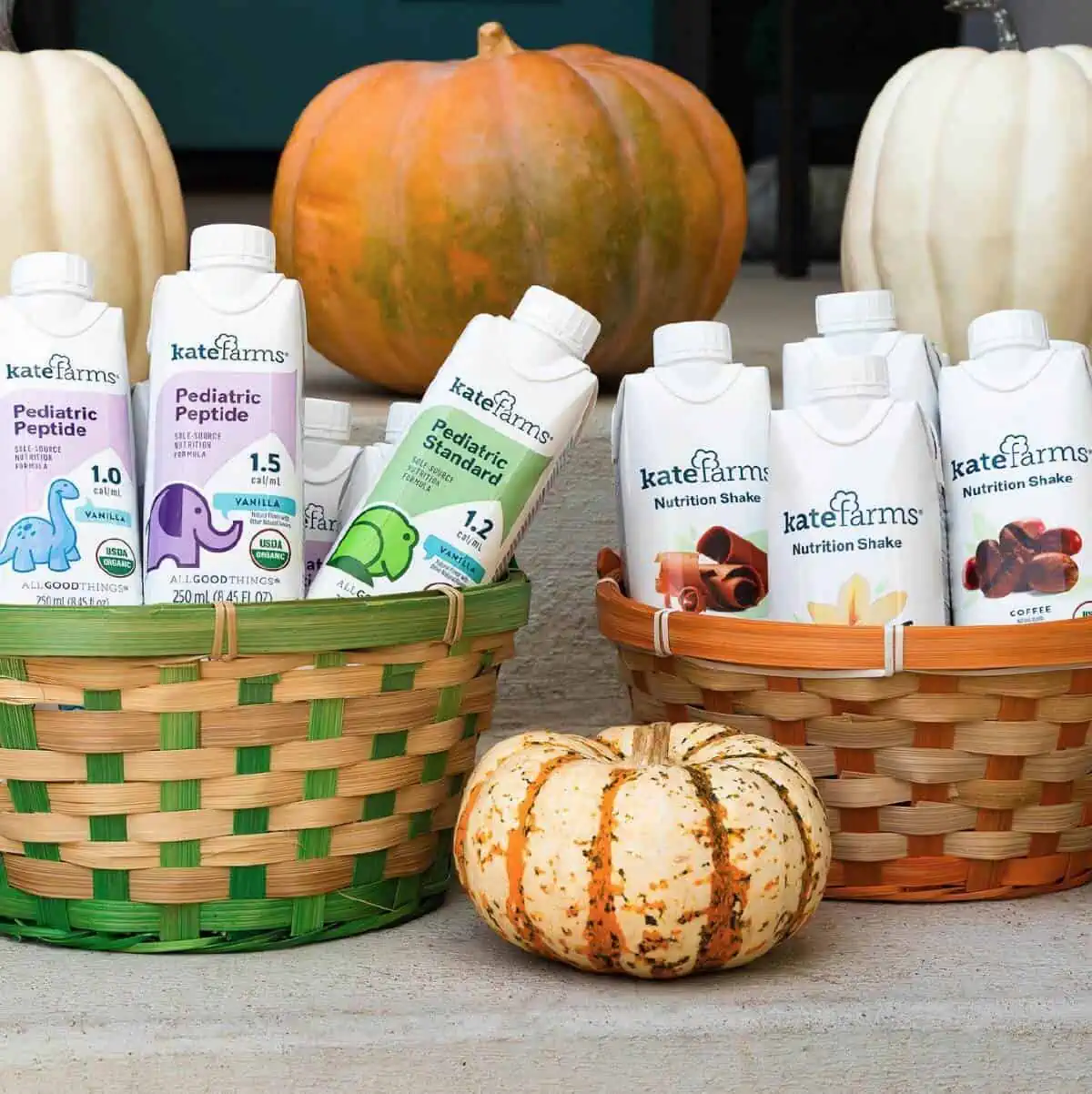 A luscious, low-sugar plant-based protein beverage! Koia is dairy-free and gluten-free, with 18 grams of protein and 7 grams of prebiotic fiber. This brand offers seven different delicious flavors including vanilla bean, cacao bean, chocolate banana, cold brew coffee, cinnamon horchata, chocolate peanut butter, and coconut almond. This brand can easily be found at Target, 7-Eleven, Whole Foods, and Publix.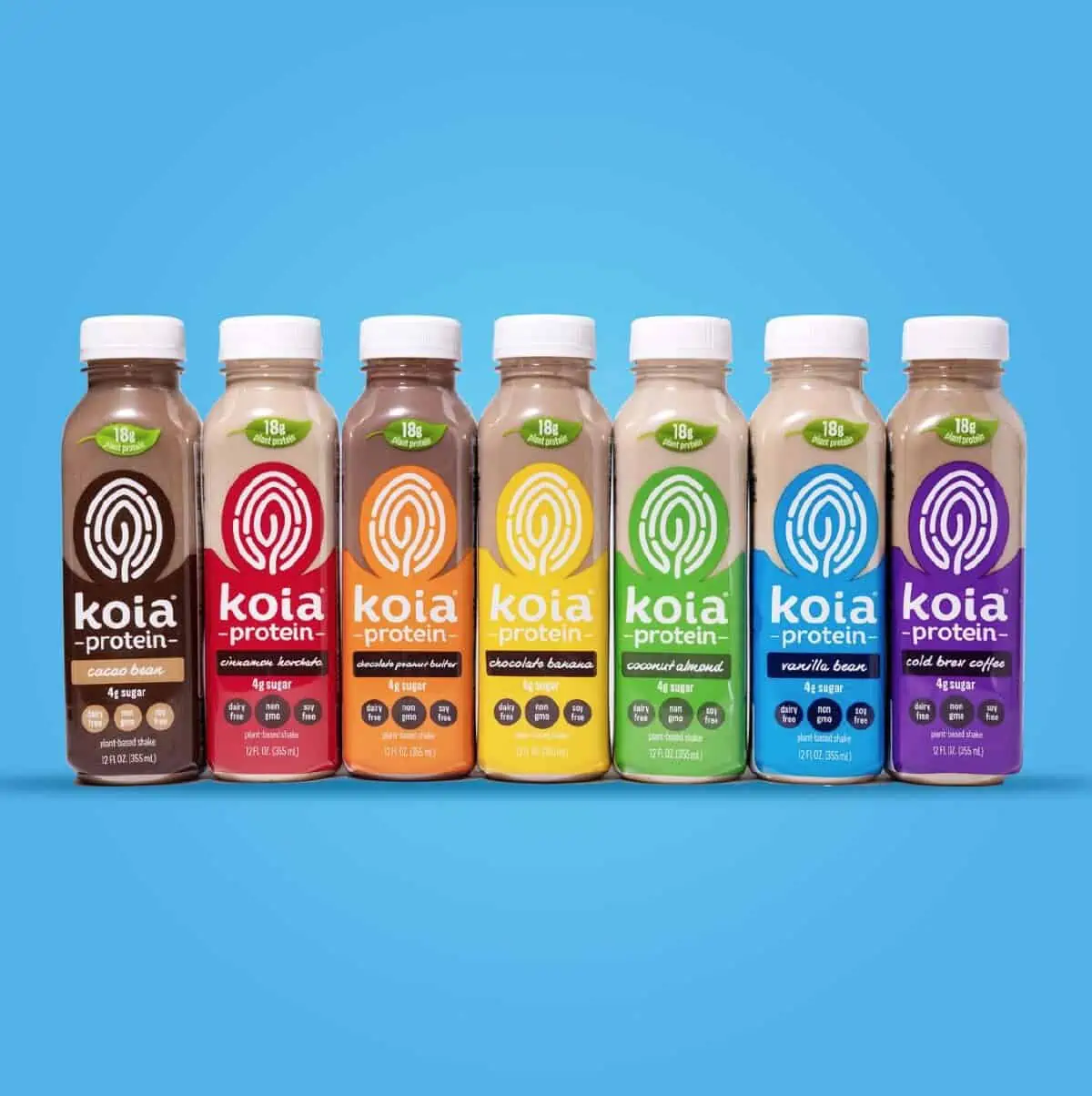 Orgain's All in One Nutrition organic drink has 16 grams of protein per serving. In addition, this shake is also gluten-free with 21 vitamins and minerals included. Their tasty, ready-made shakes are offered in both vanilla and chocolate. You can buy them on Amazon or in local groceries stores. For those who are looking for a soy-free option, this is a great choice.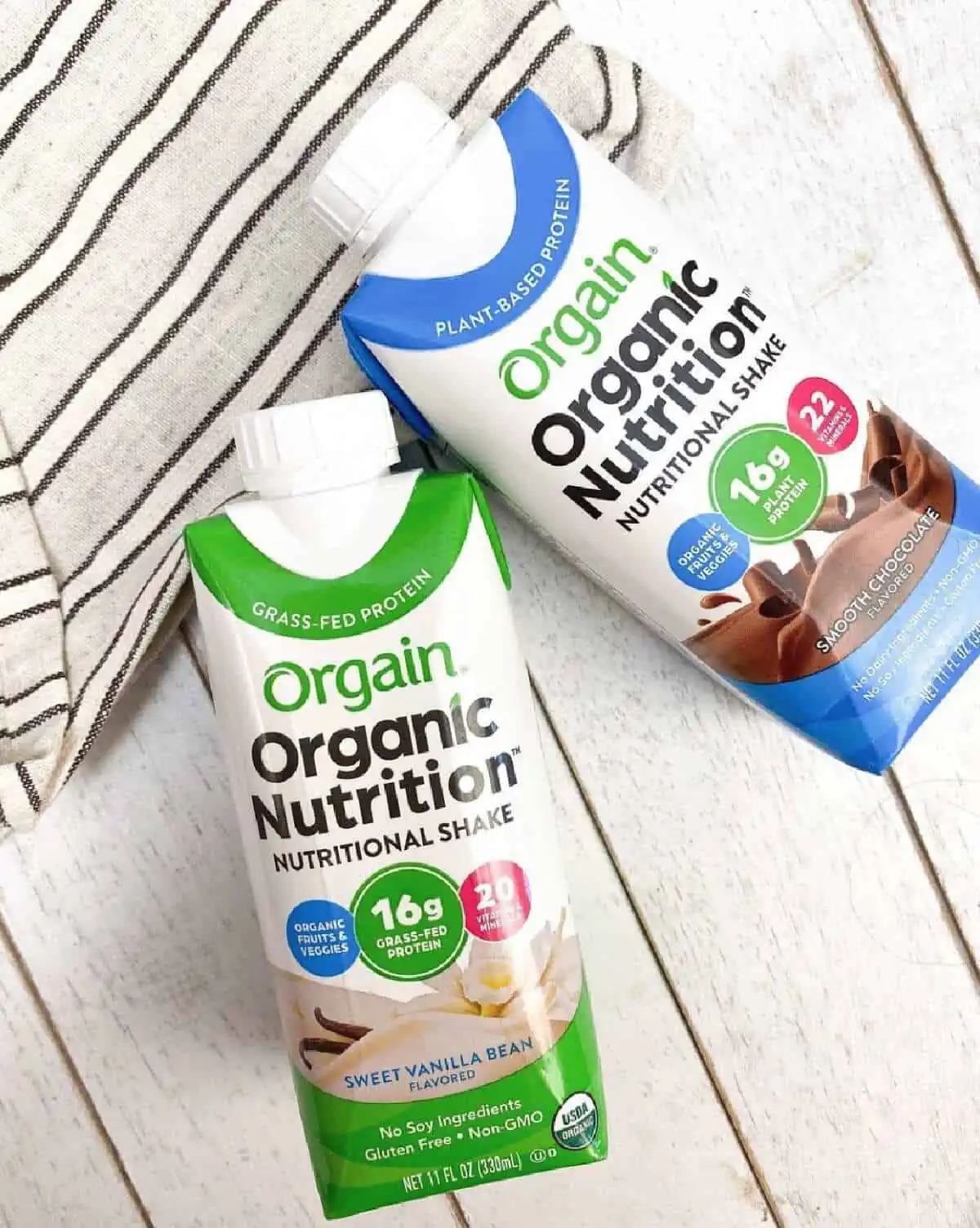 High in Omega 3s, low in sugar and carbs, and having zero major allergens makes this brand different from the rest. Owyn shakes are plant-based and offers 20 grams of protein per serving. They've also added a superfoods greens blend which includes broccoli, kale, and spinach. This brand is highly recommended by dietitians. The decadent flavors include dark chocolate, cold brew coffee, strawberry, cookies and creamless, smooth vanilla, and sea salted caramel.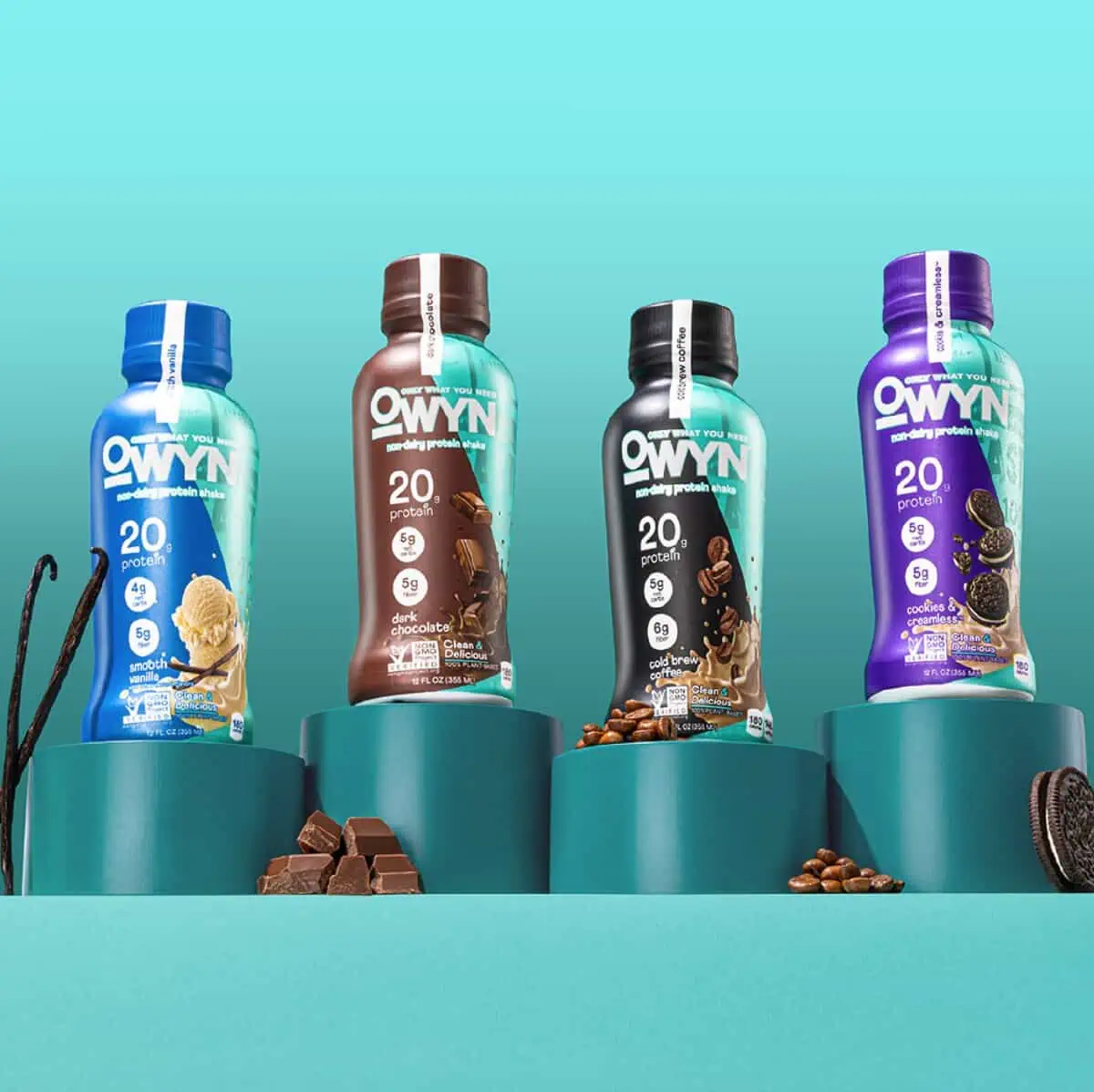 Rebbl's superfood elixirs are unique, as well as organic and ethically sourced. This company uses pea, pumpkin, and sunflower seeds to create a well-balanced and pleasant protein blend. The yummy shakes are also gluten-free, GMO-free and soy-free. Rebbl is proud of their product which is made without cane sugar, thickeners, agave, or carrageenan. An excellent grab-and-go choice!
Remedy Organics not only offers plant-based protein shakes, but also wellness and immunity "shots". This company has superfood-charged beverages for anyone wishing to up their nutrient game. Crafted by Holistic Nutritionist, Cindy Kasindorf, these delectable protein drinks come in both chocolate and cold brew flavors. They are keto-friendly, gluten-free, soy-free, and organic with 16 grams of protein per bottle.
This newly popular plant-based milk brand offers three flavors of filling and fantastic shakes in chocolate, vanilla, and coffee. Each drink has 20 grams of protein and are all free of lactose, dairy, soy, nuts, and gluten. They are an excellent source of calcium and phosphorus and the shakes have a good amount of potassium. Find these creamy, non-gritty beverages at your local grocery or online store.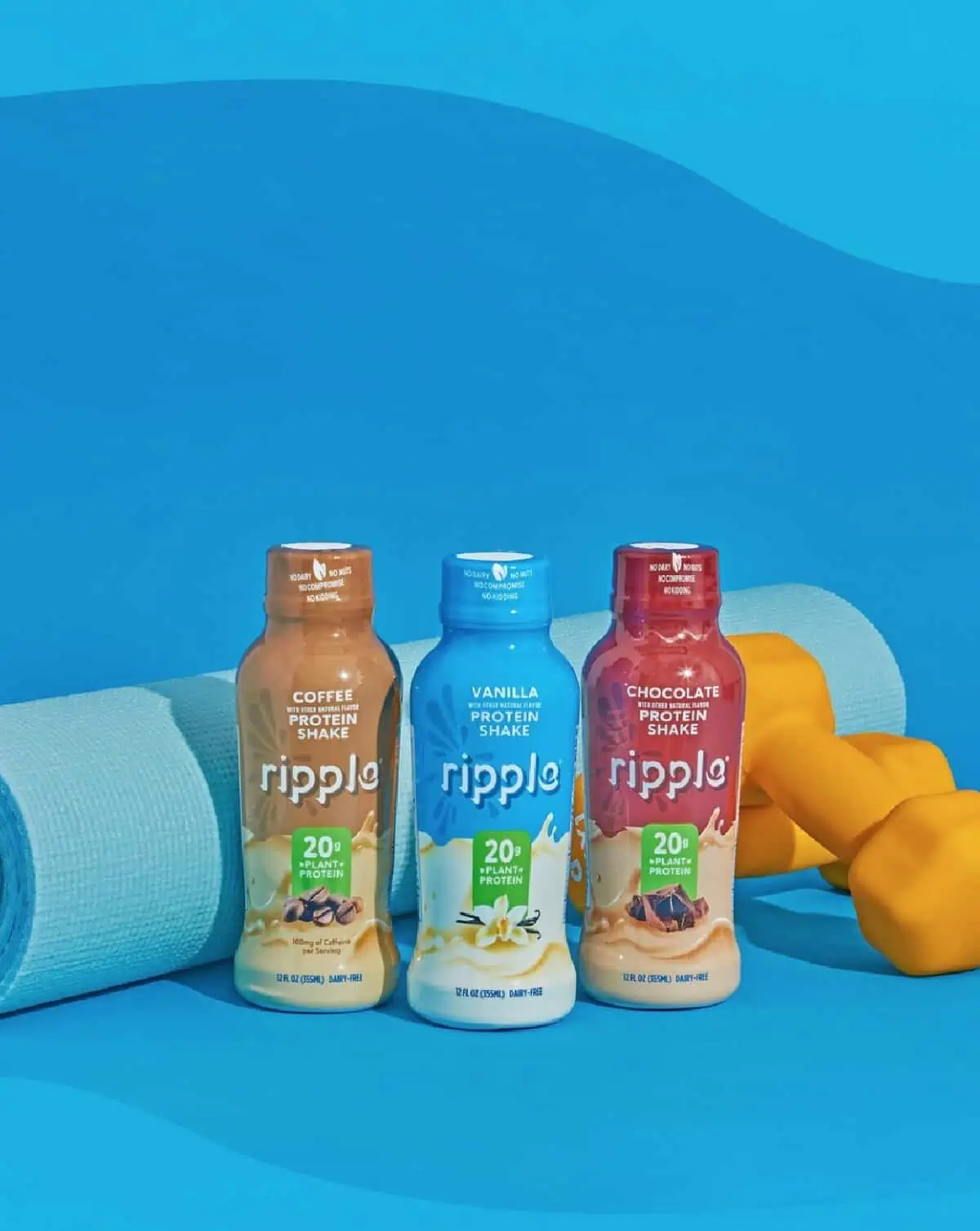 A super creamy and smooth high protein, plant-based shake! Soylent's ready-to-go beverages have a whopping 30 grams of protein, 0 grams of sugar, and an additional 28 vitamins and minerals. We love that they have all 9 essential amino acids and are gluten-free and dairy-free. This excellent brand also offers a meal replacement shake and powder.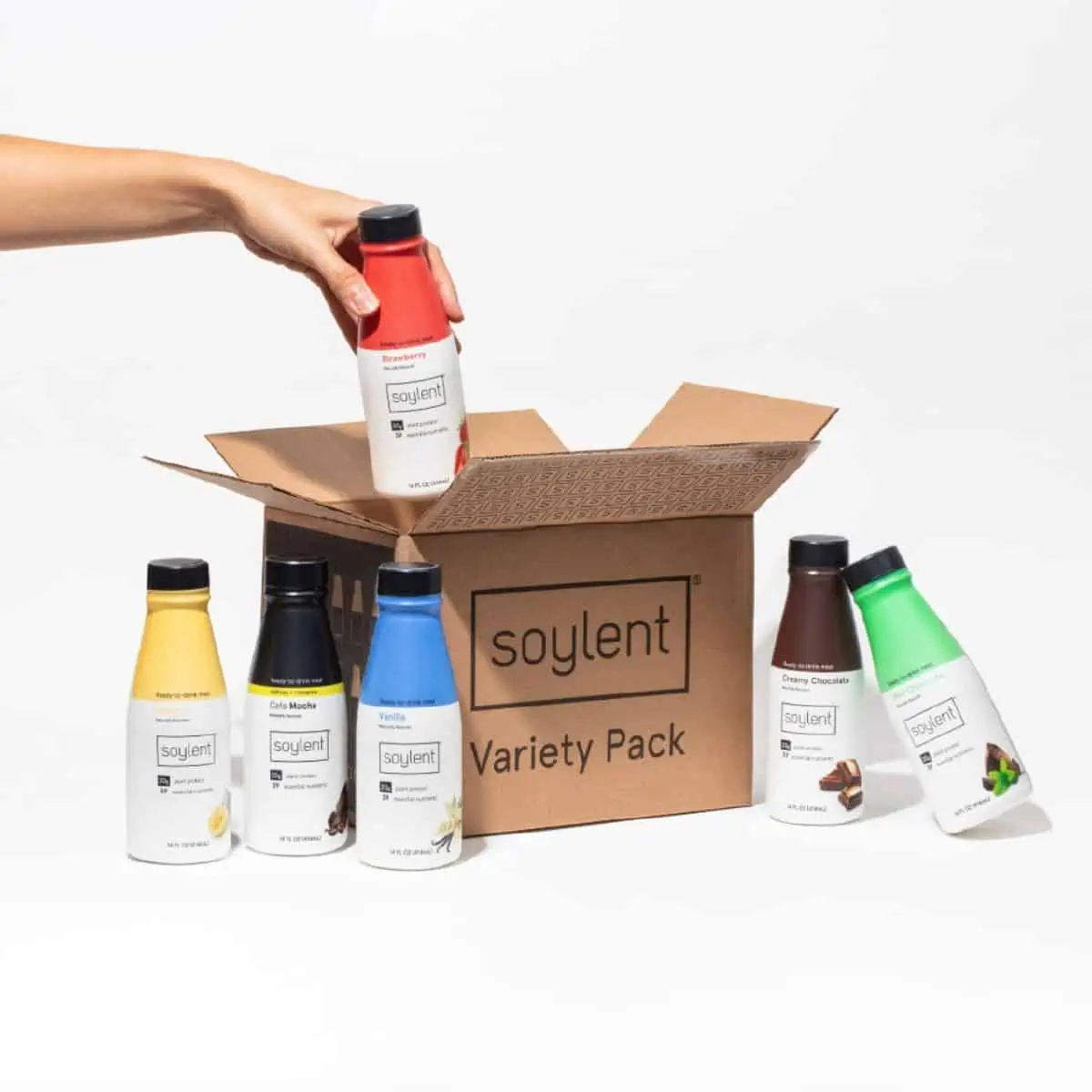 More Dairy-Free Protein Shakes with Vegan-Friendly Options
Chances are, when you're on-the-go and searching for a vegan protein shake, you'll find very limited options (aka at a grubby gas station or sketchy value mart in the middle of nowhere). It's okay, we've all been there! When you find yourself floundering, just check this list. These brands might just be available!
Ensure (Gluten-free, fava bean base, 20 grams of protein, available in both chocolate and vanilla)
Huel (Free of dairy, GMOs, animal products, palm oil, and gluten; 22 grams of protein, available in 8 different flavors.)
Lean Body (Gluten-free, pea and brown rice base, no GMOs, no artificial flavors, colors, or sweeteners, 30 grams of protein, available in chocolate and vanilla caramel)
Protein-Packed Dairy-Free Milks
Did you know that you can actually get a whole heck-of-a-lot of plant-based protein simply by blending a cup of dairy-free milk with a banana or mango? Both of these fruits have around 1 gram of protein per cup, so that adds even more! The beverages below are listed from the highest amount of protein to the lowest, per 1 cup serving (depending on the brand). Make the best choice for your daily vegan protein needs!
Soy (7-20 grams)
Pea (4-8 grams)
Oat (2-4 grams)
Hemp (2-4 grams)
Hazelnut (3 grams)
Walnut (3 grams)
Almond (1-2 grams)
Cashew (< 1 gram)
Rice (< 1 gram)
Coconut (< 1 gram)
Flax (0 grams)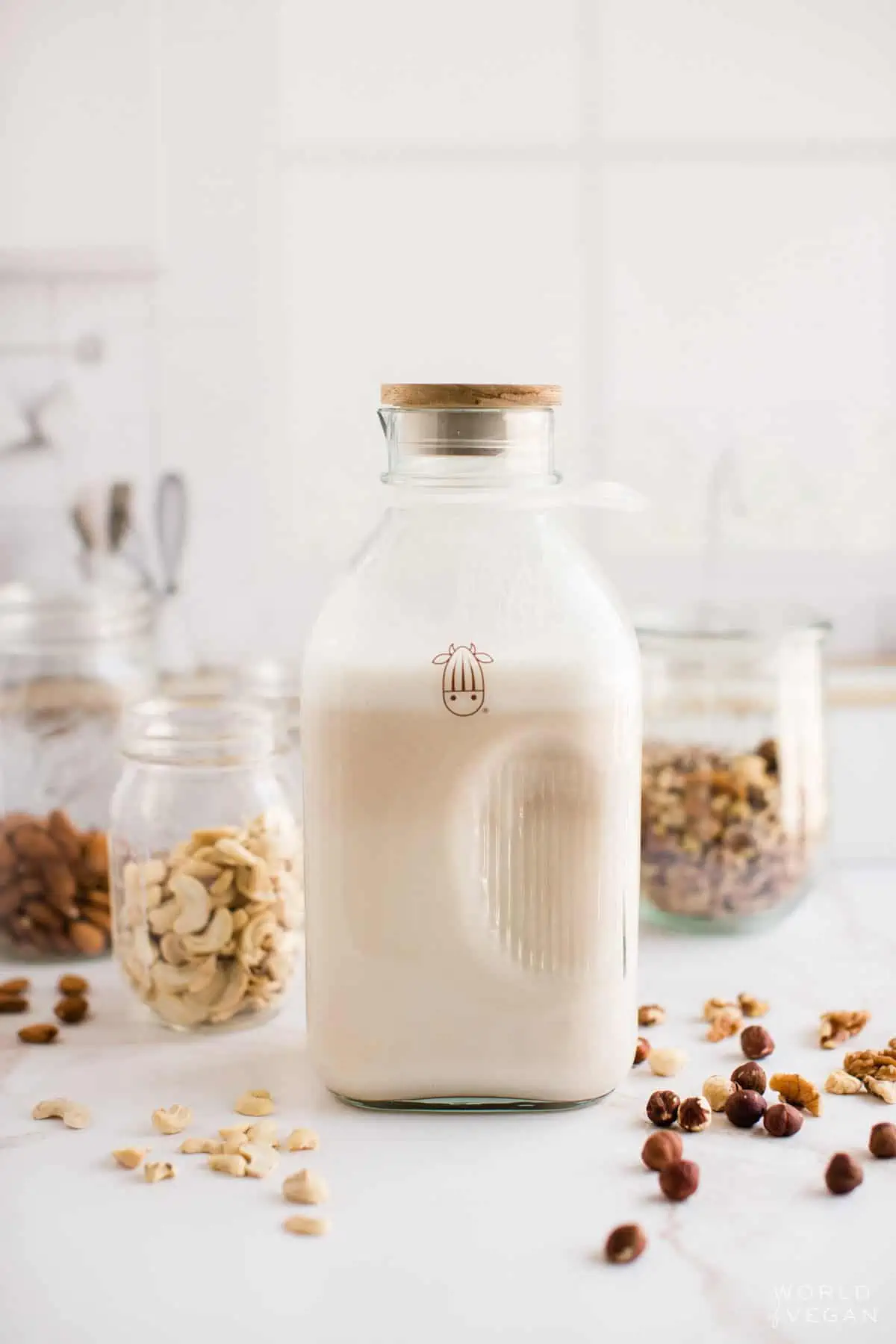 Bonus: Did you know that fresh carrot juice has 2.2 grams of protein per cup? Try this Tropical Carrot Smoothie for an extra bit of protein. If you drink the entire batch, you'll get an added 4 grams of protein for the day! Yay!
Best Plant-Based Protein Add-Ins
If you're looking to boost your protein level in any beverage or food recipe, this list is for you. Protein from whole plant foods is much easier to assimilate and you can usually find it right in your very own pantry. Here are our favorites:
Peanuts (~20 grams per 1/2 cup) or peanut butter
Almonds (~16 grams per 1/2 cup) or almond butter
Silken Tofu (~10 grams per 1/2 cup)
Hemp Seeds (10 grams per 2 tablespoons)
Spirulina (8 grams for 2 tablespoons)
Flax Seeds or Chia Seeds (4 grams for 2 tablespoons)
For a savory option, choose a serving size (usually 3-4 tablespoons) of nutritional yeast for a surprising 8 grams of protein!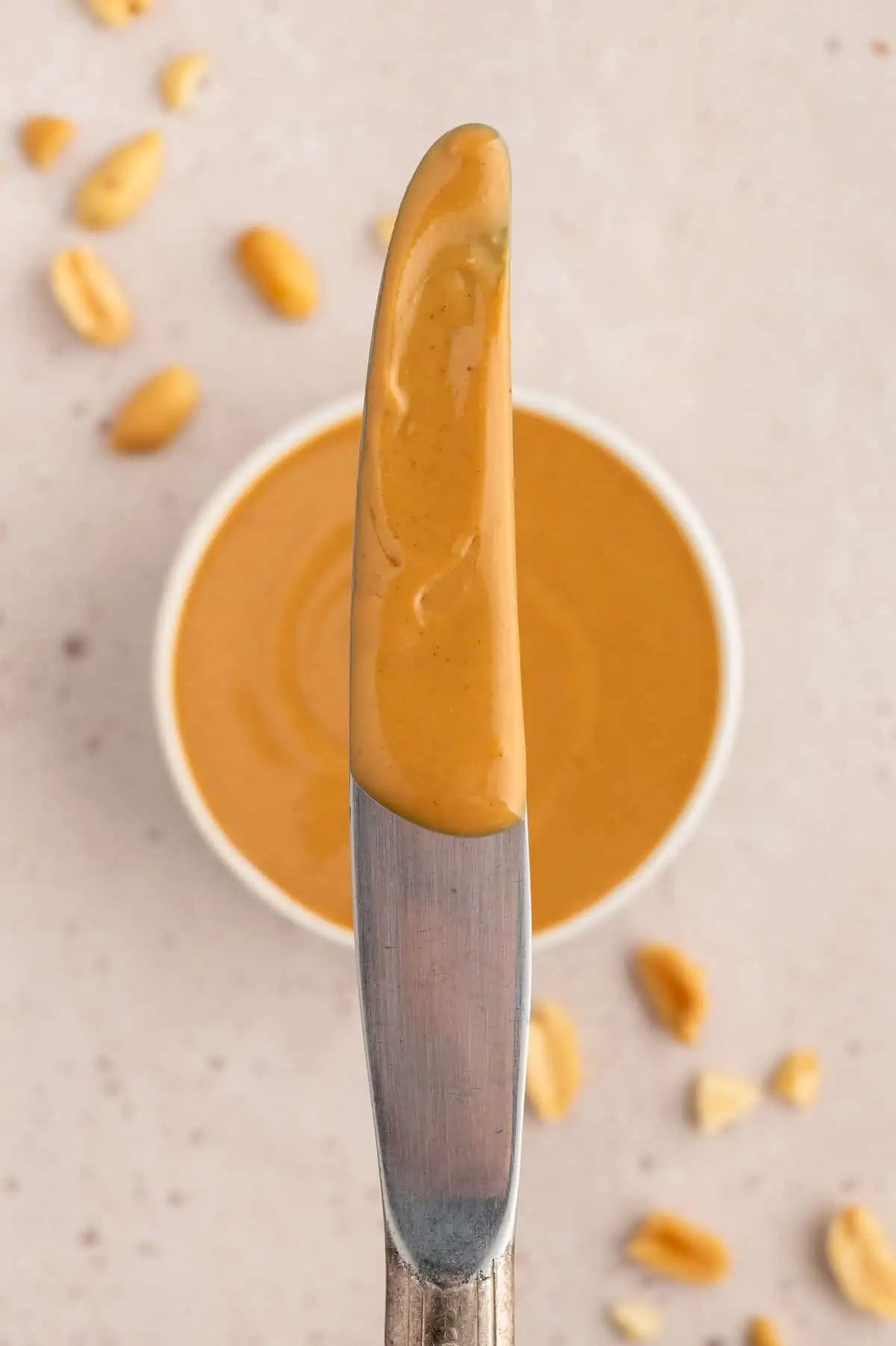 Vegan Protein Shake FAQs
Are Muscle Milk non-dairy protein shakes vegan?
No, they're not. Although they are labeled as non-dairy, there are milk proteins and derivatives in the first four ingredients listed. Sadly, they are not vegan.
Are vegan protein shakes good for you?
If you tend to eat more of a vegan junk food diet with not a lot of nutrition, then we would say yes. Adding in a plant-based shake would increase your protein. It would also act almost like a multivitamin with added vitamins, minerals, and fiber. Make sure to check with your doctor first if adding extra protein might cause problems for you.
Is it possible to eat too much vegan protein?
Eating too much of any nutrient can cause your body additional stress to process. The daily rule of thumb is to consume no more than 2 grams of protein per kilogram (or 2.2 pounds) of body weight. Consult your physician or nutritionist for the exact amount that would suit you personally.
More High Protein Resources and Recipes to Try
1 frozen banana
¾ cup soy milk, or high protein plant-milk of choice
1 tablespoon ground flaxseeds , or chia seeds
1 tablespoon peanut butter, or nut butter of choice
1 teaspoon vanilla extract, optional
Add the frozen banana, soy milk, flaxseeds, peanut butter, and vanilla extract to the blender. Blend until smooth.
Optional Add-ins for Extra Protein:
More Swaps & Substitutions:
Replace the frozen banana for 1 cup of mixed frozen berries
Add in ½ tablespoon of cocoa powder
Handful of ice for a thicker consistency
Calories: 329kcal | Carbohydrates: 39g | Protein: 11g | Fat: 15g | Saturated Fat: 2g | Polyunsaturated Fat: 6g | Monounsaturated Fat: 5g | Sodium: 161mg | Potassium: 825mg | Fiber: 6g | Sugar: 21g | Vitamin A: 771IU | Vitamin C: 23mg | Calcium: 280mg | Iron: 2mg
So, friends, don't you think it's about time to let your taste buds dance and your muscles groove by adding a few vegan protein drinks to your busy week? We do! These dairy-free and delicious concoctions not only fuel your body with plant-based goodness but also give you a guilt-free excuse to shake it like a plant-powered superstar!