This recipe is brought to you by our super-creative recipe developer Toni Okamoto from Plant Based on a Budget. Today she is sharing how to make a dish (literally) out of vegan chocolate. This handcrafted element transforms a bowl of ice cream into an elegant, artistic, and thoughtful dessert that is incredibly fun to eat. It's guaranteed to wow your friends, loved ones, or whoever is lucky enough to receive one. Here's how it's done!
Vegan Chocolate Bowls
2015-03-16 19:32:10
Decadent bowls made from chocolate that are ideal for serving ice cream.
Ingredients
12 oz bag vegan chocolate chips
4 balloons
Pint of non-dairy vanilla ice cream
Berries of your choice
Mint for garnish
Instructions
Blow up the balloons into desired bowl size.
Heat 2 cups chocolate chips in the microwave for 1½ minutes or until completely melted. Stir to remove lumps.
Dip balloon in chocolate three quarters of the way.
Place in freezer for five minutes, or until completely hardened.
Pop and remove the balloon.
Serve with favorite vegan vanilla ice cream, berries, and mint.
World of Vegan https://www.worldofvegan.com/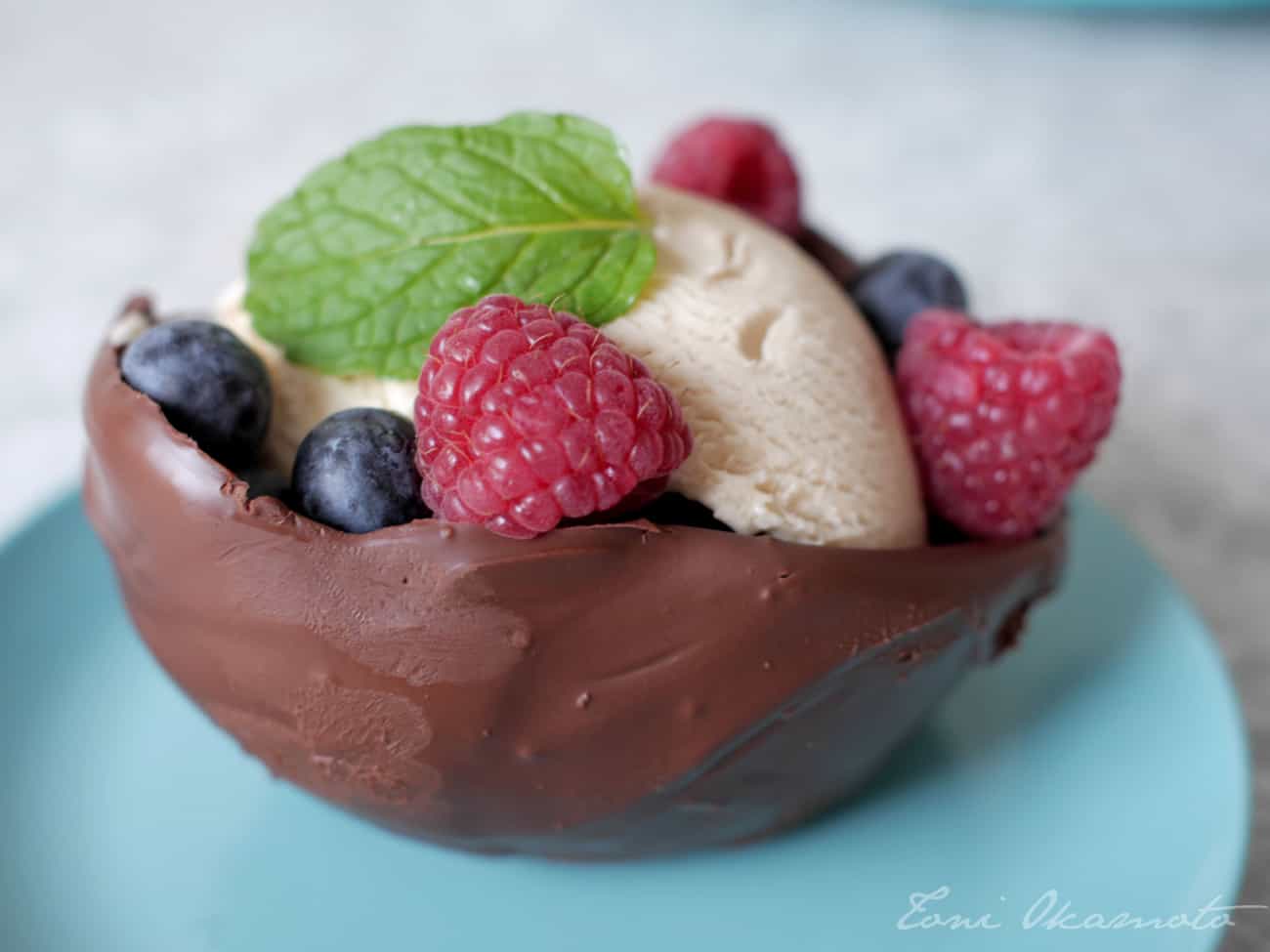 Note: while it's easy to find vegan chocolate, it takes some additional effort to find chocolate that has been sourced humanely, from workers who are paid and treated fairly. Take a look at the Food Empowerment Project chocolate list to see a selection of vegan chocolate companies that you can trust.