This recipe is brought to you by our super-creative recipe developer Toni Okamoto from Plant Based on a Budget. Today she is sharing how to make a dish (literally) out of vegan chocolate. These handcrafted chocolate bowls transform a simple bowl of ice cream into an elegant, artistic, and thoughtful dessert that is incredibly fun to eat. It's guaranteed to wow your friends, loved ones, or whoever is lucky enough to receive one. Here's how it's done!
Chocolate Bowls: The Dreamiest of Desserts!
Imagine biting into the crunch of the hard chocolate and moving onto the creaminess of the ice cream! Crunch and smoothness are two of the must-have textures on an amazing dessert. You can fill it up with any vegan ice cream you prefer but make sure it's soft enough to start melting a bit right before serving. Vanilla is always a winner but you could venture with salted caramel if you're feeling ultra-fancy. The truth is anything sounds good when there is crunchy chocolate involved. Am I right?
Top it with some berries or sprinkle with some nuts and drizzle some caramel sauce on top! And voila! You have the dreamiest dessert! You won't find many recipes as smooth and as crowd-pleasing as this one. Who doesn't love chocolate bowls?
So give these a try and let us know how it went!
Note: while it's easy to find vegan chocolate, it takes some additional effort to find chocolate that has been sourced humanely, from workers who are paid and treated fairly. Take a look at the Food Empowerment Project chocolate list to see a selection of vegan chocolate companies that you can trust.
Why You Need to Make These Chocolate Bowls
Throwing a birthday party? Getting ready for Valentine's Day? Got a sweet tooth? If you can answered yes to any of these questions, then great! If not, then you're still a perfect candidate to make these delicious chocolate bowls.
Dessert Difficulty Level: Easy – Ever volunteer to make dessert for a party and then freak out the day before about what to prepare? These chocolate bowls are here to save the day! However, since they must be frozen, it's not recommended to transport them.
Dessert Versatility Level: High – You can stuff these chocolate bowls with everything from fruit to chocolate pudding. No shortage of irresistible ideas here!
Dessert Kid Approval Level: High – These chocolate bowls are perfect for getting your kid or teenager involved, especially if they love balloons!
How to Serve Up Your Chocolate Bowls
Once your chocolate bowls are ready to pop out of the freezer, the best part is filling them up with a variety of vegan goodies that will get your taste buds dancing through the roof! Here are a few suggestions on how to serve your lovely chocolate bowls:
Gimme More (Chocolate) – What's even better than devouring a chocolate bowl filled with chocolate ice cream? Drizzling extra chocolate syrup right onto that ice cream! You'll go all the way to Dessert Heaven!
Nice Cream, Please – Whether you prefer a fruit base to your dairy-free desserts or just want an easy recipe to make at home without needing an ice cream maker, banana soft serve will do just the trick! Want a fruitier option? Go with this berry mango nice cream instead!
Got (Dairy-Free) Milk? – You can never go wrong with a cold glass of homemade almond milk to go alongside a chocolatey dessert! Not into almond milk? Worry not! There are plenty of vegan milk alternatives available these days.
Star Ingredients
With just a few ingredients needed for a great time, these chocolate bowls satisfy and delight with some delicious components:
Chocolate – Sweet, creamy, and full of antioxidants, chocolate is the star of this show and is widely beloved for improving the lives of people everywhere.
Berries – Fresh, energizing, and also full of vitamins and antioxidants, berries are an excellent choice for incorporating into dessert dishes!
Vegan Ice Cream – Vegan ice cream has long been a delicious vegan treat, even in the days before Ben & Jerry's vegan line. The awesome thing about vegan ice cream is that if you're watching your cholesterol, you can enjoy it without worry!
Equipment You'll Need
Package of Balloons
Plate or Tray (for forming and freezing chocolate bowls)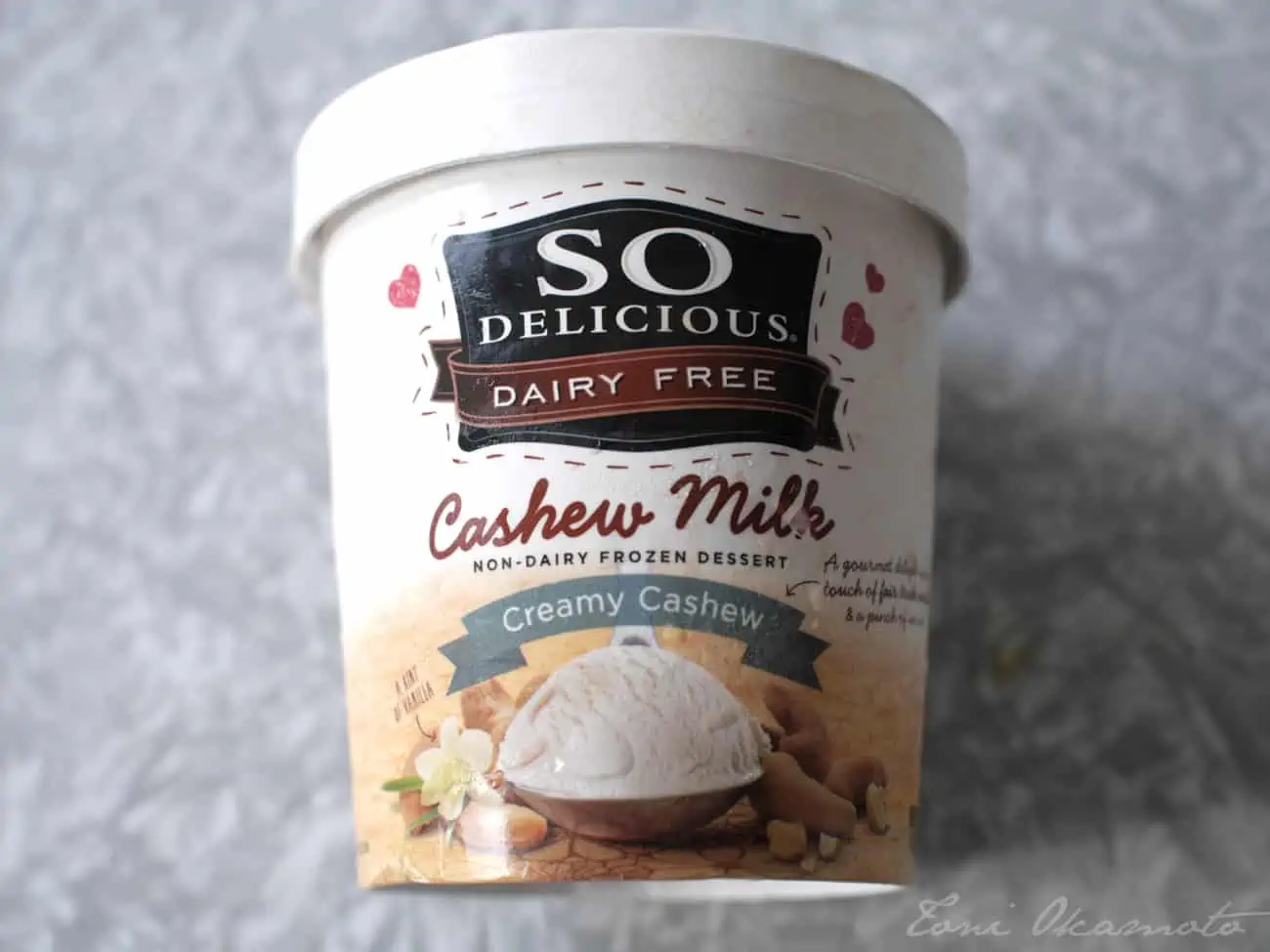 How to Store Your Chocolate Bowls
If you're prepping a large batch of bowls in advance, you can either keep them cool in the fridge or freezer by placing them in an air-tight container or—if you don't have a super warm house—keep them out on the counter. Chocolate takes years to go bad so no need to worry about spoilage!
More Irresistible Desserts to Try
If you try this vegan chocolate bowl recipe, let us know what you think by leaving a comment and rating below! Be sure to follow along on Pinterest, Instagram and Facebook for even more vegan recipe inspiration.
1 12-ounce bag vegan chocolate chips
4 balloons
1 pint non-dairy vanilla ice cream
Berries of your choice
Mint for garnish
Blow up the balloons into desired bowl size.

Heat 2 cups chocolate chips in the microwave for 1½ minutes or until completely melted. Stir to remove lumps.

Dip balloon in chocolate three quarters of the way.

Place in freezer for five minutes, or until completely hardened.

Pop and remove the balloon.

Serve with favorite vegan vanilla ice cream, berries, and mint.
Calories: 246kcal | Carbohydrates: 28g | Protein: 4g | Fat: 13g | Saturated Fat: 8g | Polyunsaturated Fat: 1g | Monounsaturated Fat: 4g | Sodium: 95mg | Potassium: 235mg | Fiber: 1g | Sugar: 25g | Vitamin A: 498IU | Vitamin C: 1mg | Calcium: 152mg | Iron: 0.1mg
Vegan chocolate bowls recipe and photos by Toni Okamoto. Article written by Toni Okamoto and Amanda Meth.