Few foods have made such an indelible impact on popular culture as frozen yogurt. Rising to prominence in the age of fad diets in the 1980s, this low-fat, low-sugar treat offered guilt-free indulgence in every creamy spoonful. Thankfully, the misguided health craze has died down and left only the best frozen treats that could rise above mere soft serve, surviving the passing food trend.
Every city is host to dozens of these sweet shops, but questions remain: What is froyo made of after all, and is there dairy-free frozen yogurt in the first place? Let's chill out and investigate the cold, hard facts.
What Is Frozen Yogurt?
Froyo, a portmanteau of "frozen yogurt," does in fact contain beneficial cultures and probiotics, just like the room temperature, spoonable snack. As with the traditional approach, conventional frozen yogurt is made from fermented dairy products, typically cow's milk but occasionally goat's milk or buffalo milk too.
Frozen yogurt often has more added sugars to keep the texture smooth and ice crystal-free once frozen, although some brands also offer no-sugar-added options, suitable for those with diabetes or other concerns with white sugar.
Although sometimes offered in hard-packed pints at the grocery store, the only way to experience the true soft serve texture is dispensed from a standalone shop, where it's charged by weight. Load up a cup with as much as you can eat, peruse the buffet of toppings, and create your own custom sundae whenever cravings strike!
Is Froyo Vegan?
Standard frozen yogurt is not vegan since it's made from dairy products. That said, there are now many vegan options being offered at mainstream frozen yogurt chains! These will always be specifically labeled as such and are typically made from oat milk or almond milk bases, though some soy milk options still exist too. These blends are more like vegan soft serve, as they may or may not contain the beneficial bacteria cultures that give yogurt its signature tangy flavor.
You can always count on finding at least one sorbet option at any froyo shop, made only with fruit and sugar. These tend to be lighter and more refreshing, so it's not a bad "compromise" by any means!
Vegan Froyo Toppings
Beyond the frozen dessert itself, the toppings can contain questionable ingredients as well. Choose wisely to make the tastiest, healthiest, and cruelty free creation.
Always Vegan-Friendly Froyo Toppings
Rest assured that you can never go wrong with any of these choices. When in doubt, select unprocessed, whole foods with nothing else added.
Sometimes Vegan-Friendly Froyo Toppings
Ingredients can vary in these items, so when in doubt, check online for a full listing of nutritional facts and components, or ask at the shop itself:
Never Vegan-Friendly Froyo Toppings
Unless this is a specifically 100% vegan chain, I would never go near any of the following:
Vegan Frozen Yogurt Near Me
When the heat is on, don't let dairy trip you up! There are loads of creamy, decadent vegan frozen treats available in national and homegrown froyo shops nationwide.
If you're lucky enough to live in Southern California, you have the crème de la crème of vegan froyo shops right in your backyard. Yoga-urt is a completely plant-based operation with a dazzling array of delicious, dairy-free blends. Enjoy adventurous flavors like Coconut Chai, Purple Power, or Lavender Blossom, just to name a few, and finish it with all the decadent sprinkles and sauces your heart desires. Everything on the menu is on the table!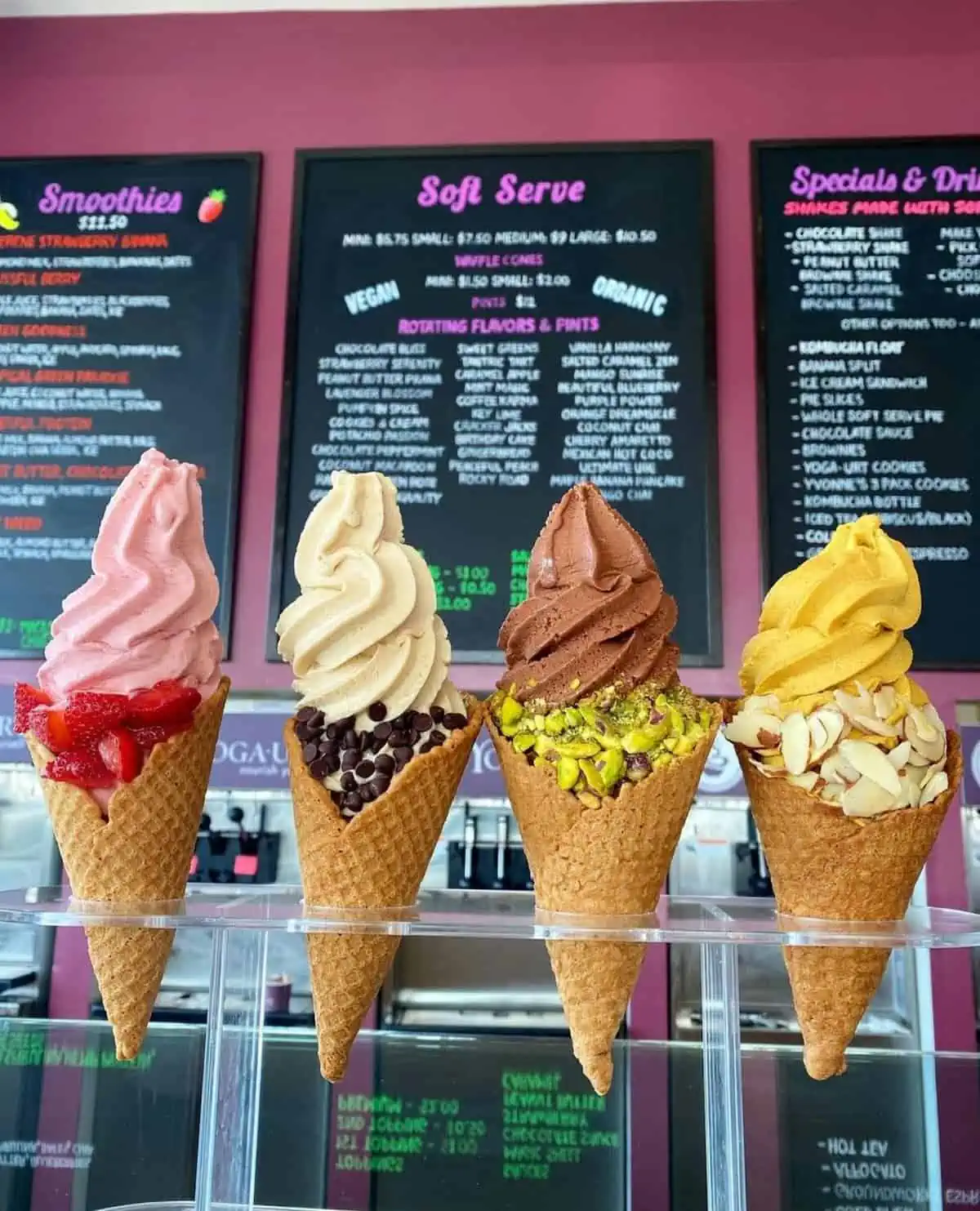 Though more limited in scope, you can always count on finding one creamy non-dairy frozen yogurt (typically Dairy-Free Chocolate Almond, made with Silk almond milk) and one fruity sorbet. If you're lucky, you'll chance upon the Dairy-Free Coconut flavor which is like a tropical breeze in a bowl!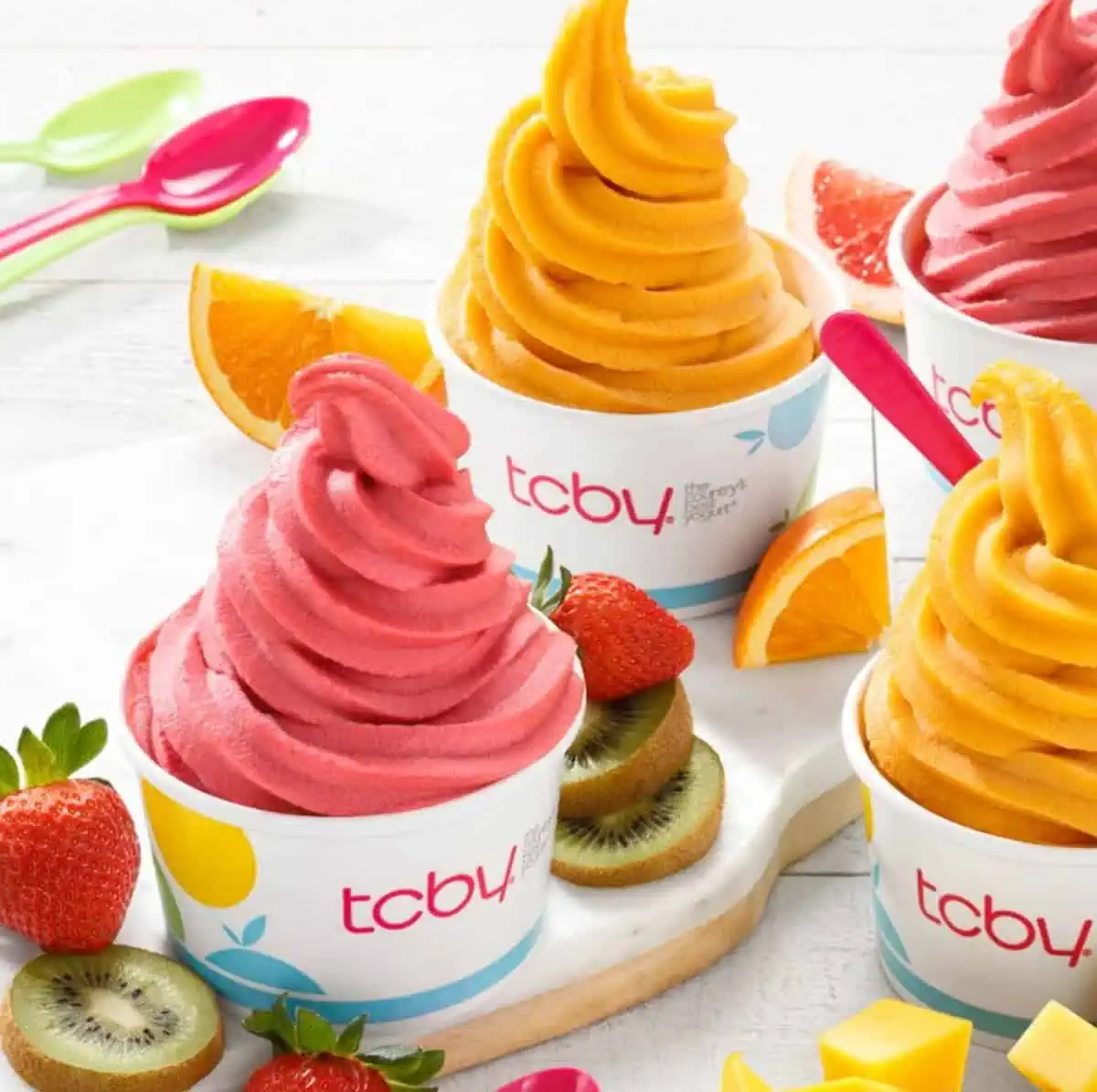 Offering a diverse array of plant-based options, Menchies has a rotating assortment of vegan flavors, including Dark Chocolate Mousse with Almond Milk, Cookie Sandwich with Almond Butter, Chocolate Hazelnut with Cashew Milk, Mint Chocolate Chip with Almond Butter, and Mixed Berry with Oat Milk.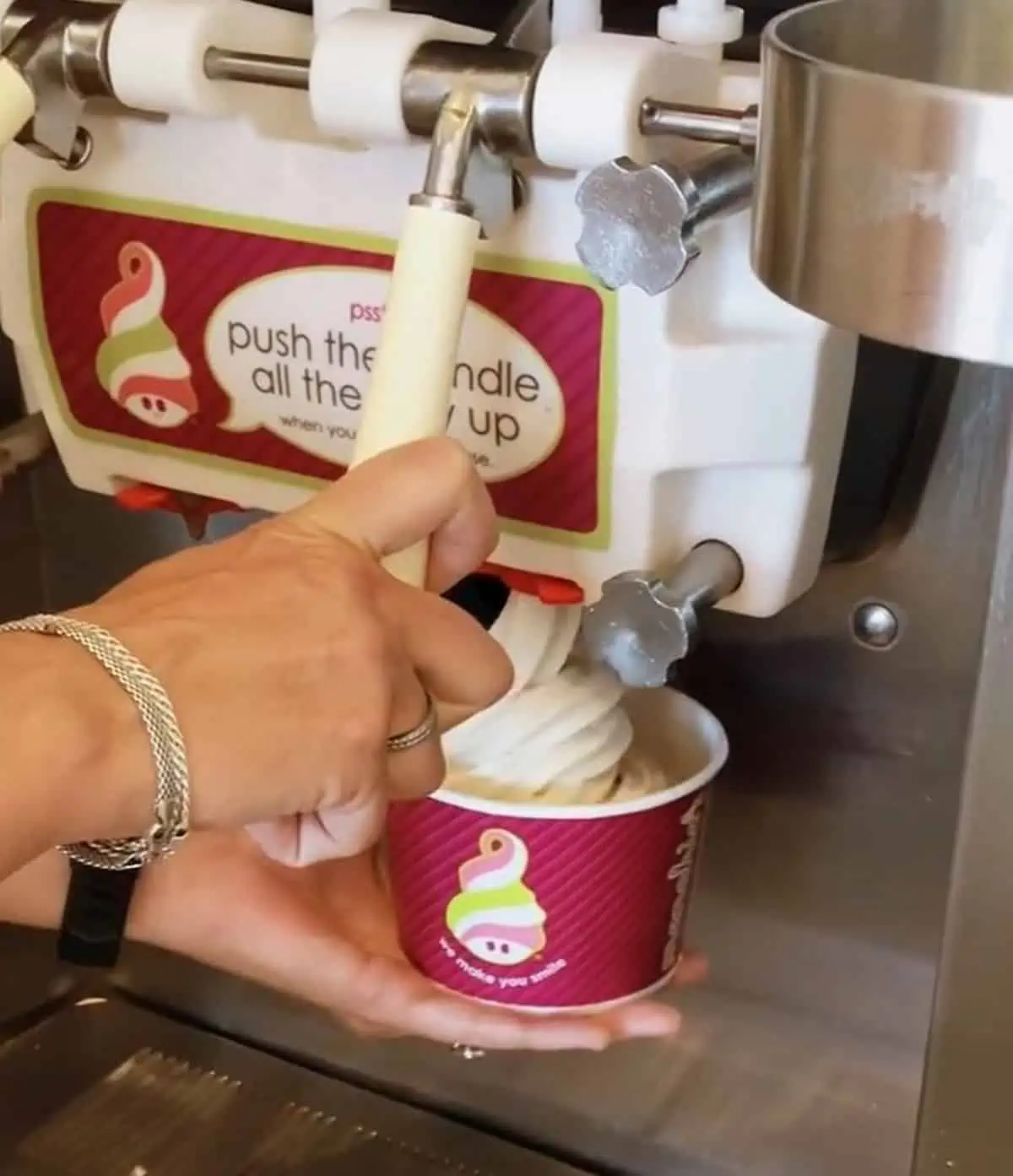 Boasting over 260 stores in 20 countries, you can rely on Pinkberry to churn out some frosty treats no matter where you are. Their dairy-free frozen yogurt options are made from a coconut milk base, and include Coconut Milk Cold Brew, Coconut Milk Lemon Crème, Coconut Milk Salted Caramel, and more. For a simple, straightforward blend, there's also the Just Fruit Peach Passion and Just Fruit Tropical Mango on tap.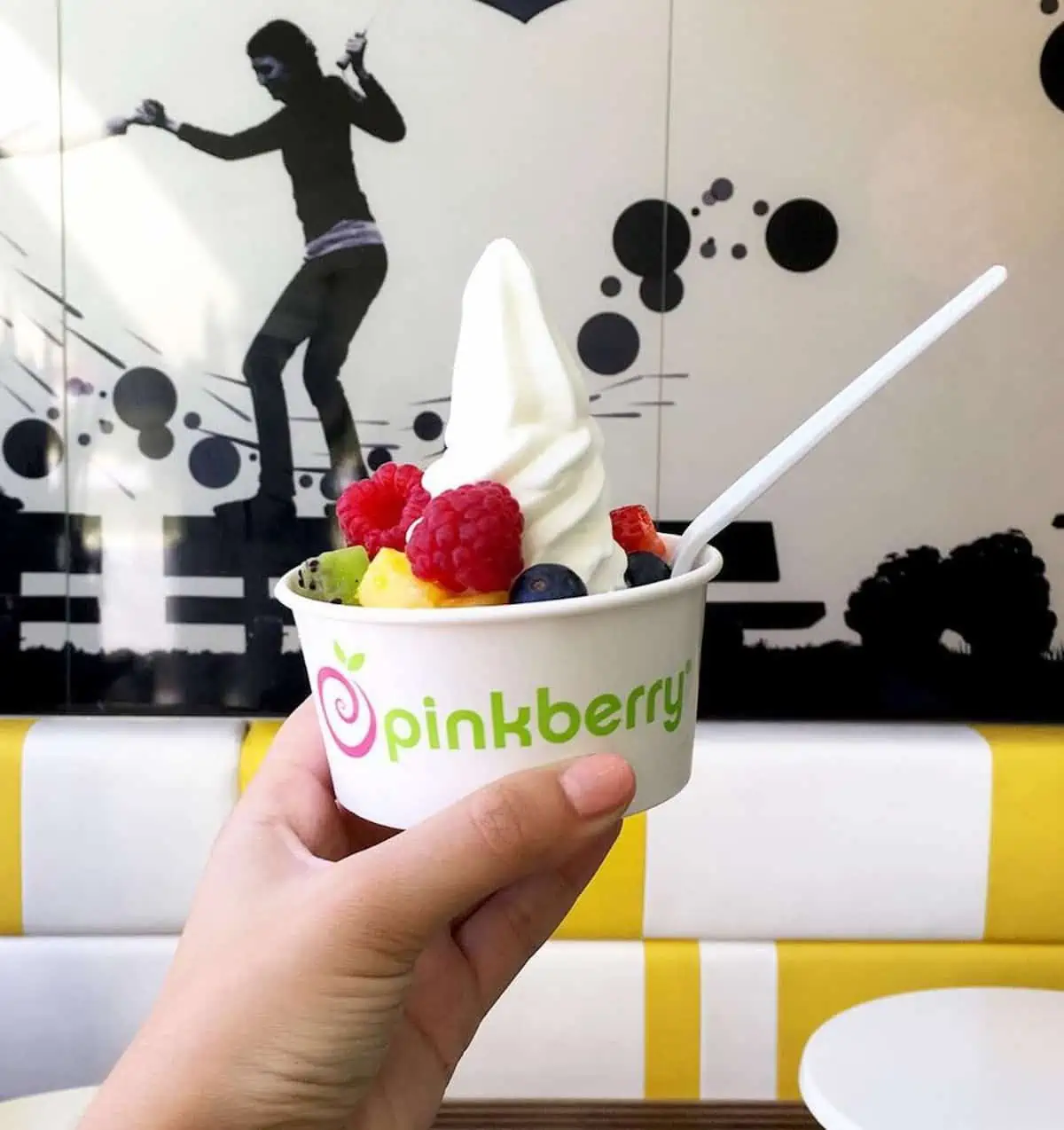 In partnership with Oatly, you'll find an array of oat milk-based frozen desserts on tap, such as Oatly Cinnamon Bun or Oatly Banana, which rotate seasonally. There are classic fruit-based sorbets and sorbettos as well, so you can beat the summer heat with refreshing Watermelon or Strawberry Lemonade Sorbet swirls.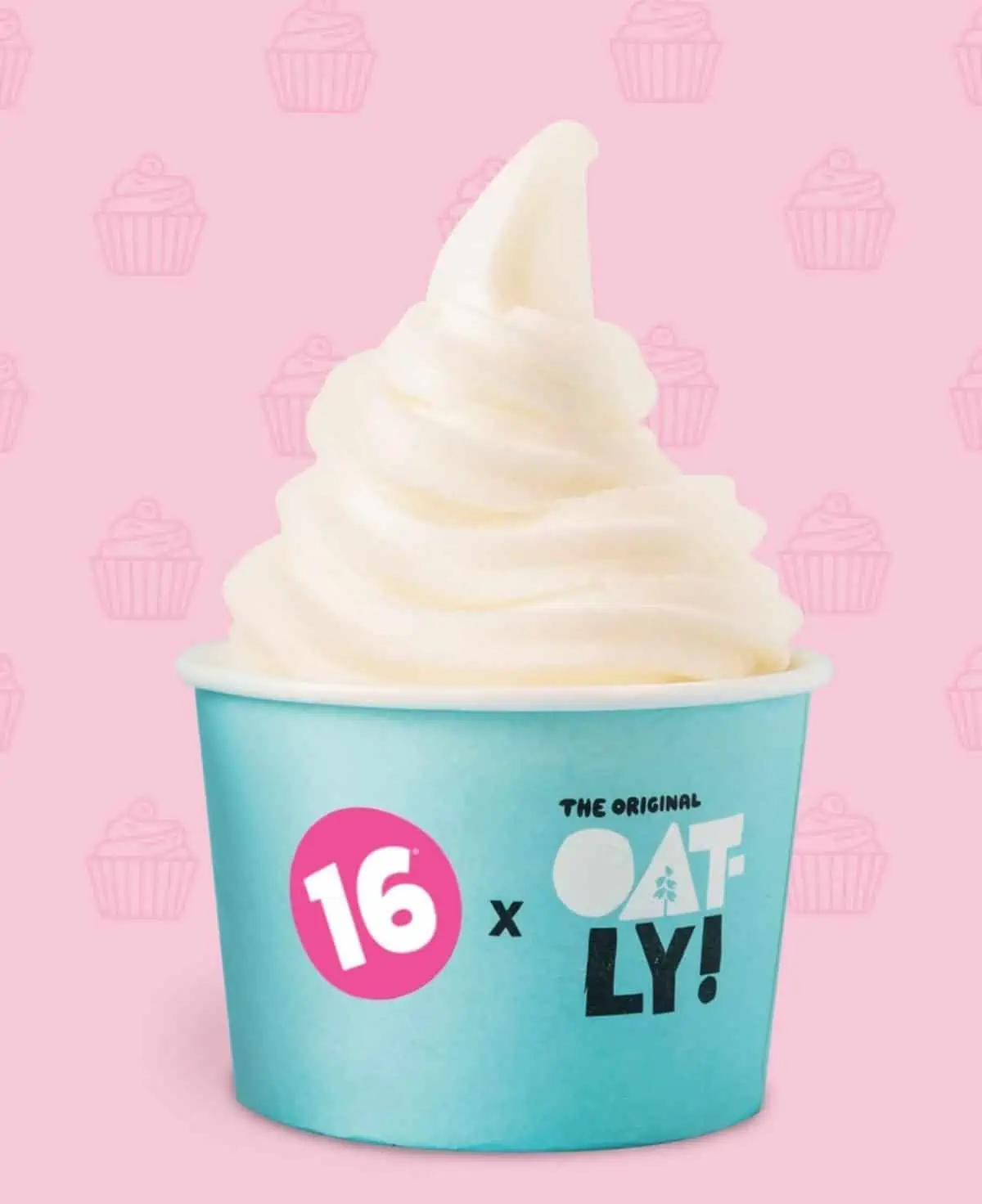 No dairy? No problem! This chain with 332 locations in the United States and abroad excels at fruit-based sorbets. The Caramelized Pineapple is a real catch, but you can also enjoy genuine Dole Soft Serve (AKA Dole Whip) in up to nine different flavors! That's like a whole vacation by itself, no plane ticket required.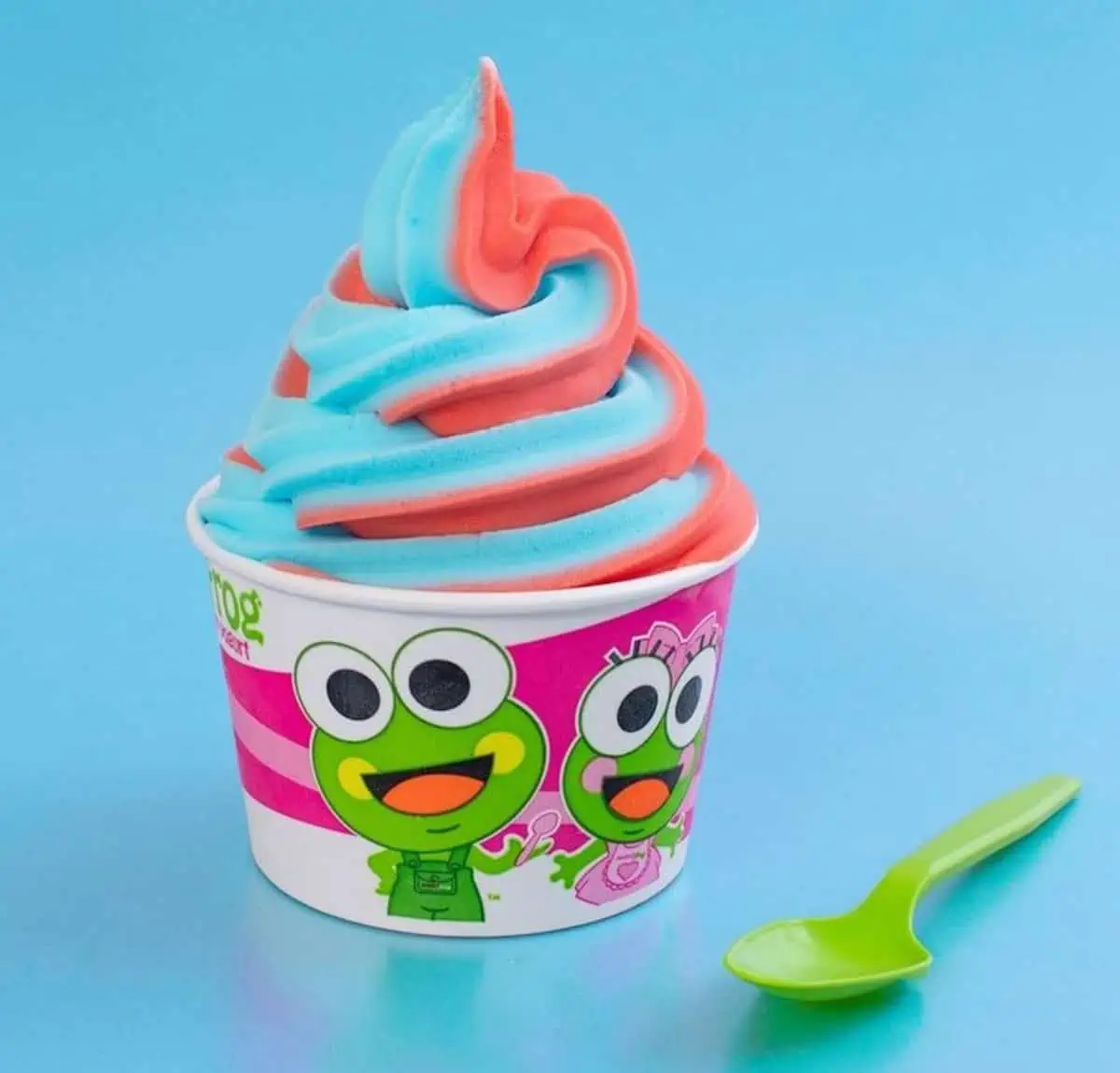 Naming their distinctive dairy-free flavors as "Fro-No," you've got everything from the standard fruit sorbets to innovative Beet It, made with real beets and ginger, Cool As A Cucumber, featuring spinach and mint, or Spiced Apple Cider, for those cozy autumnal vibes. Just be aware that while the Chai Fro-No is non-dairy, it does contain honey.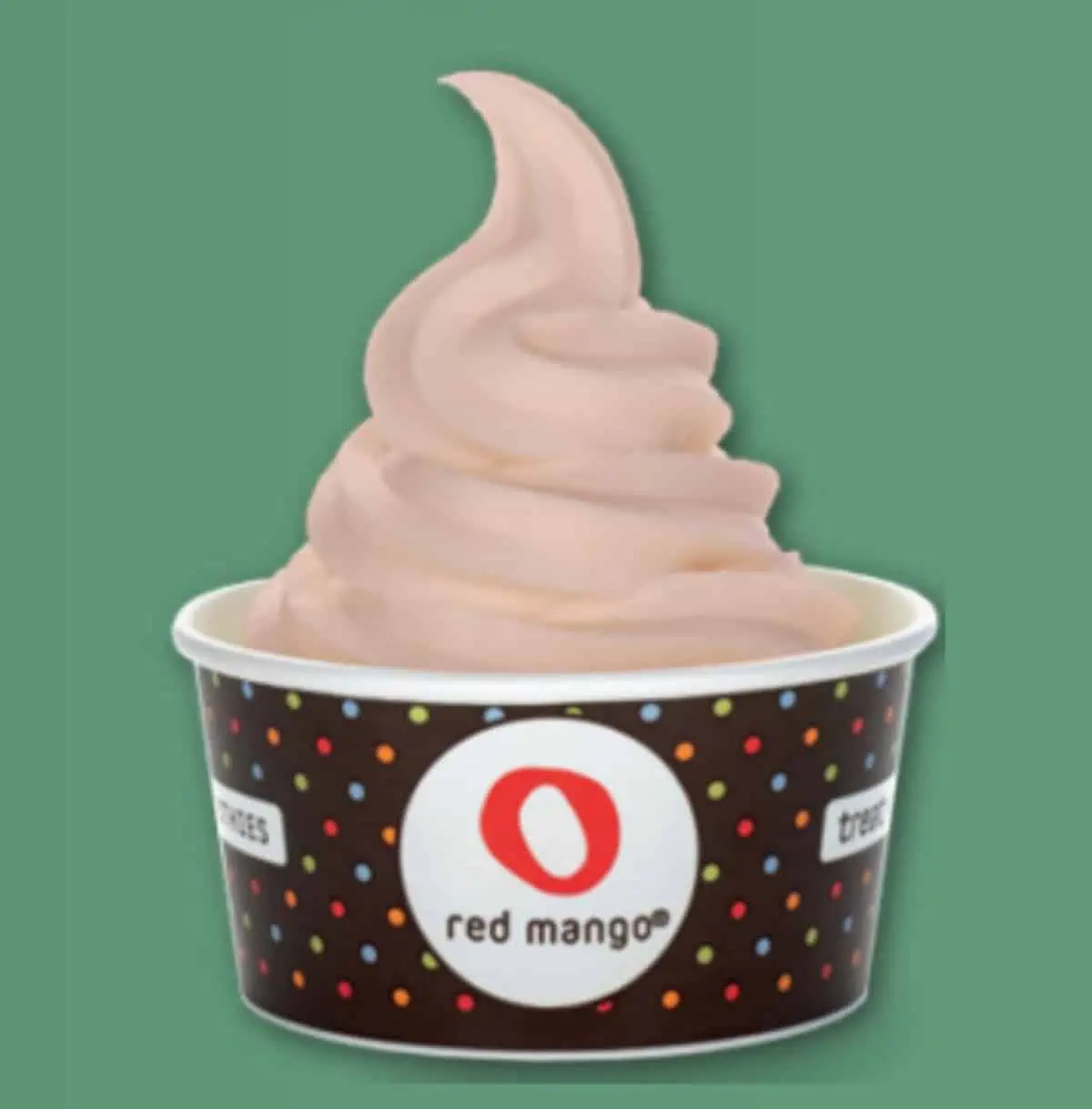 Churning out creamy concoctions with oat milk as the foundation, you can enjoy Plant-Based Cinnamon Oatmeal Cookie, Plant-Based Brown Sugar Vanilla, or Plant-Based Blueberry Pancake in addition to the standard lineup of sorbet flavors, depending on what's on tap at your nearest outpost.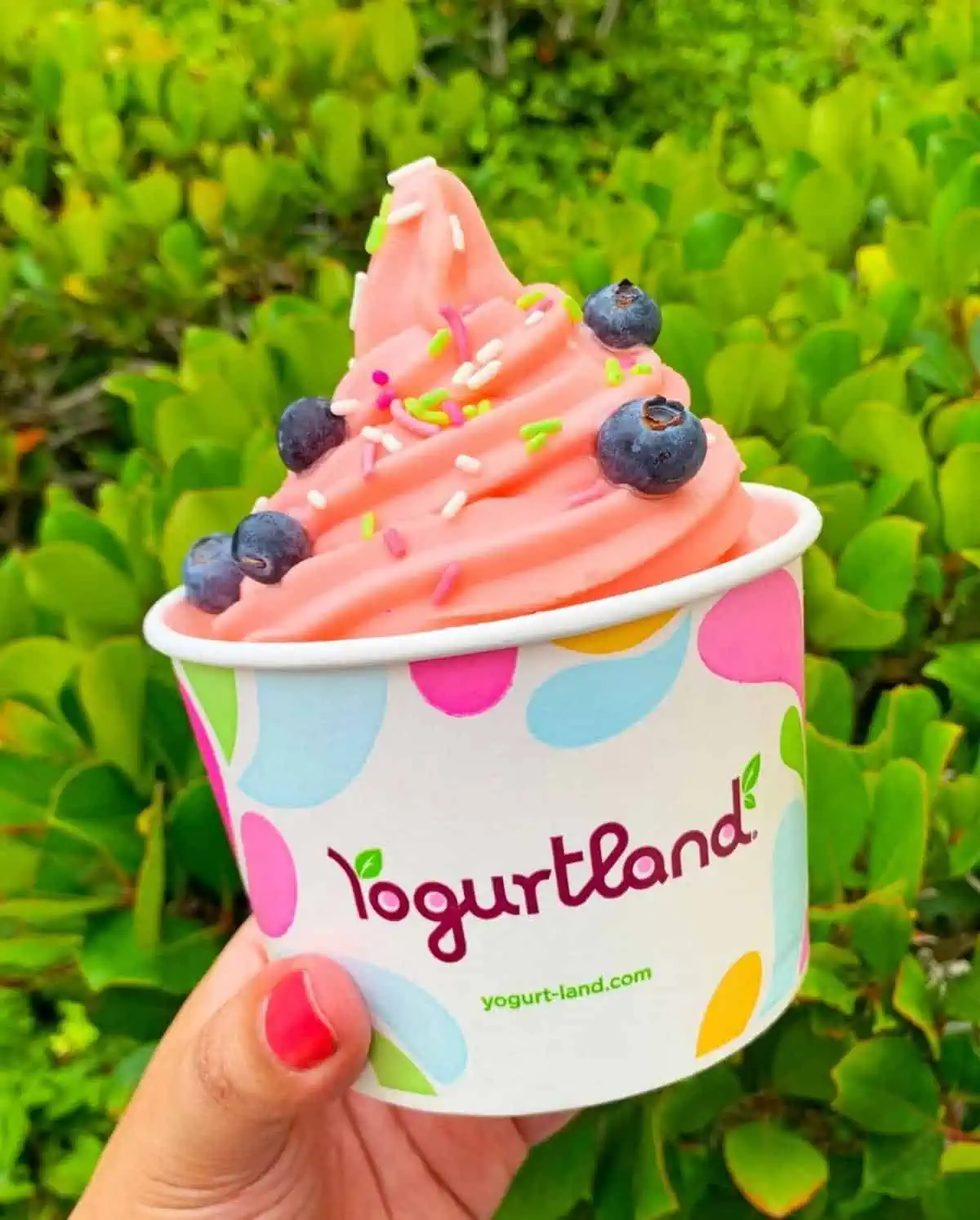 Homemade Non-Dairy Frozen Yogurt Recipes
You can easily make a fresh, luscious dairy-free froyo blend right at home, without any fancy equipment needed! Keep it simple or go all-out to satisfy any cravings.