There are so many vegan milk options appearing on grocery store shelves that it can be hard to decide which to toss into your shopping cart. Should you go with a traditional almond, soy, or coconut milk, or get really wild with some cashew, hazelnut, rice, oat, flax, or hemp milk?
Read on to explore your options for dairy-free milk bases, what's the best type of milk to use for different purposes, and a recipe to make your own!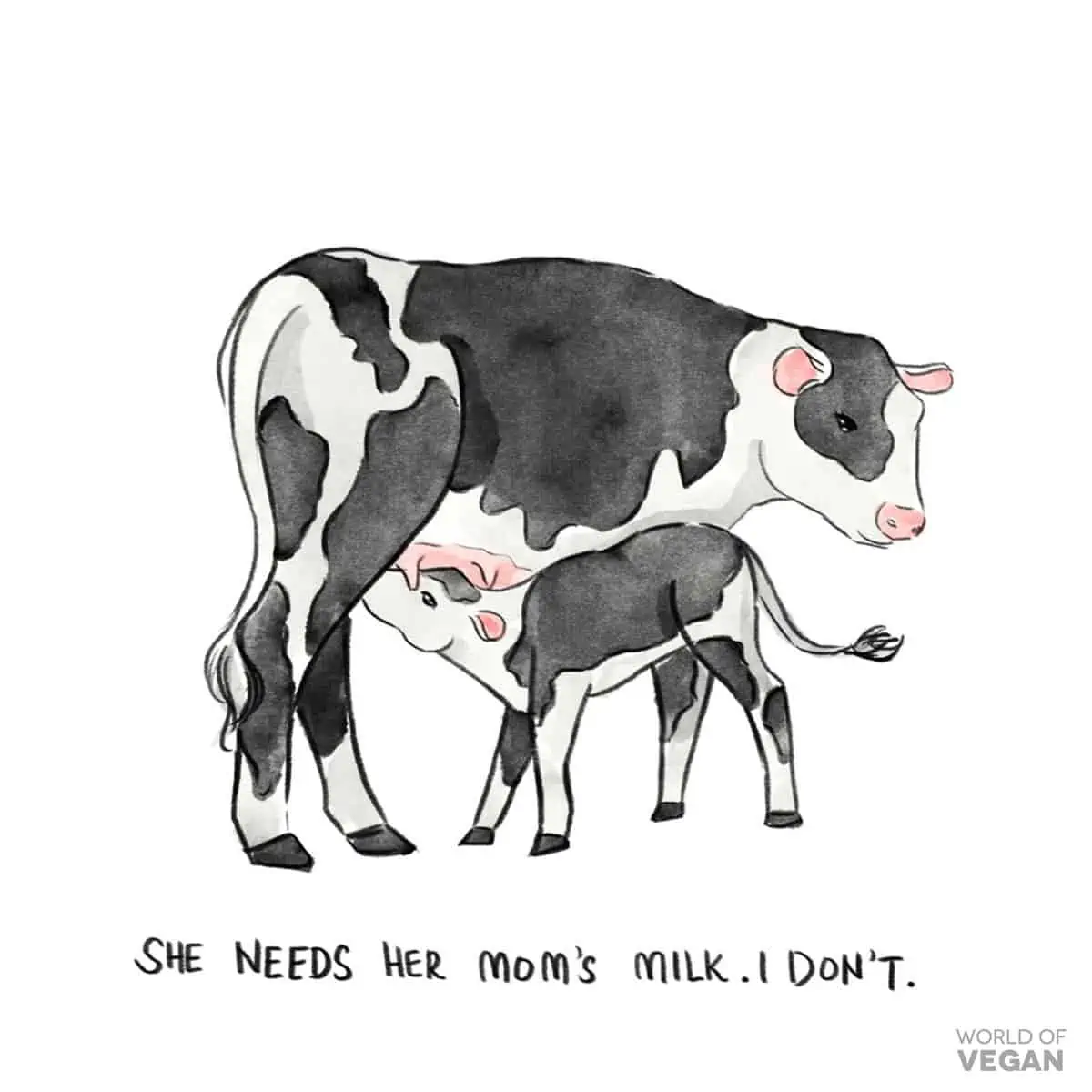 What's Wrong With Cow's Milk?
While a glass of pearly white milk may look innocent enough, every carton of milk carries with it an environmental toll, and ethical toll, and a health toll. While we won't go deep into these topics in this article, we urge you to research each and become a well-informed consumer.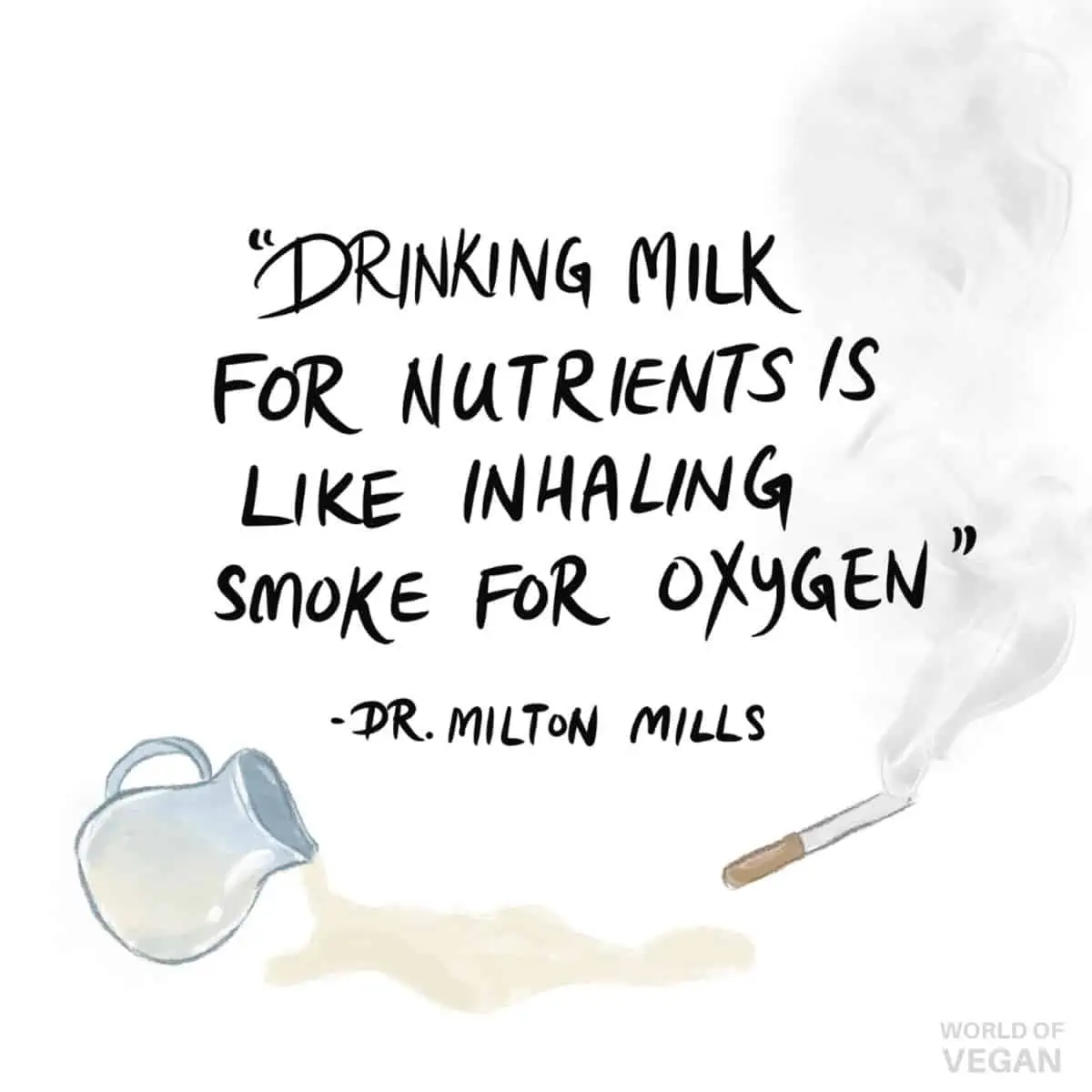 Plant-Based Milk Options
Milk is essentially water with some extra "stuff" mixed in. As such, almost any food can be blended with water to make milk! Nuts, seeds, grains, beans, fruit, and beyond can be blended up with water to make milk. Some plants even make their own milk (example: coconuts)!
Here are the most common plant milk bases you'll find in stores today:
Soy Milk
Nut Milk (Almond, Cashew, Macadamia, Hazelnut, Pistachio)
Seed Milk (Hemp, Flax, Sesame)
Coconut Milk
Rice Milk
Pea Milk
Banana Milk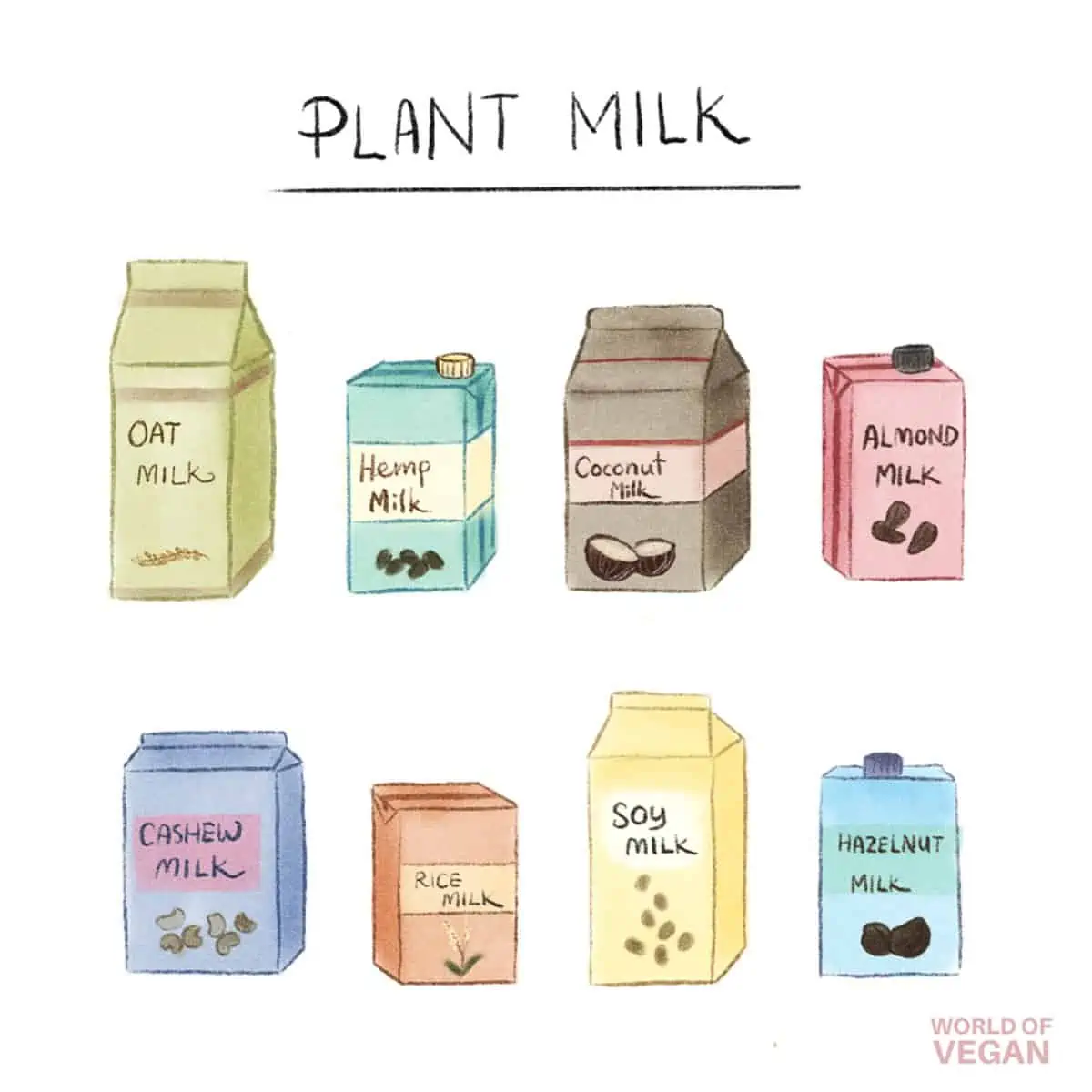 Dairy-Free Milk Brands
Not too long shoppers were lucky to find one vegan milk options in the grocery store. Now there are entire aisles dedicated to plant-based milks! There are so many brands and varieties it's almost hard to keep up.
Here are the most widely available plant-based milk brands:
Alpro
Almond Breeze
Better Than Milk
Bored Cow
Califia Farms
Edensoy
Elmhurst
Good Karma
Hope & Sesame
Kiki (kid's milk)
Milkadamia
Minor Figures
NotCo
Oatly
Oatsome
Malibu Mylk
Mooala
Pacific Foods
Planet Oat
Ripple
Silk
So Delicious
Tache
WestSoy
Many grocery stores also carry their own store-label plant milks, too!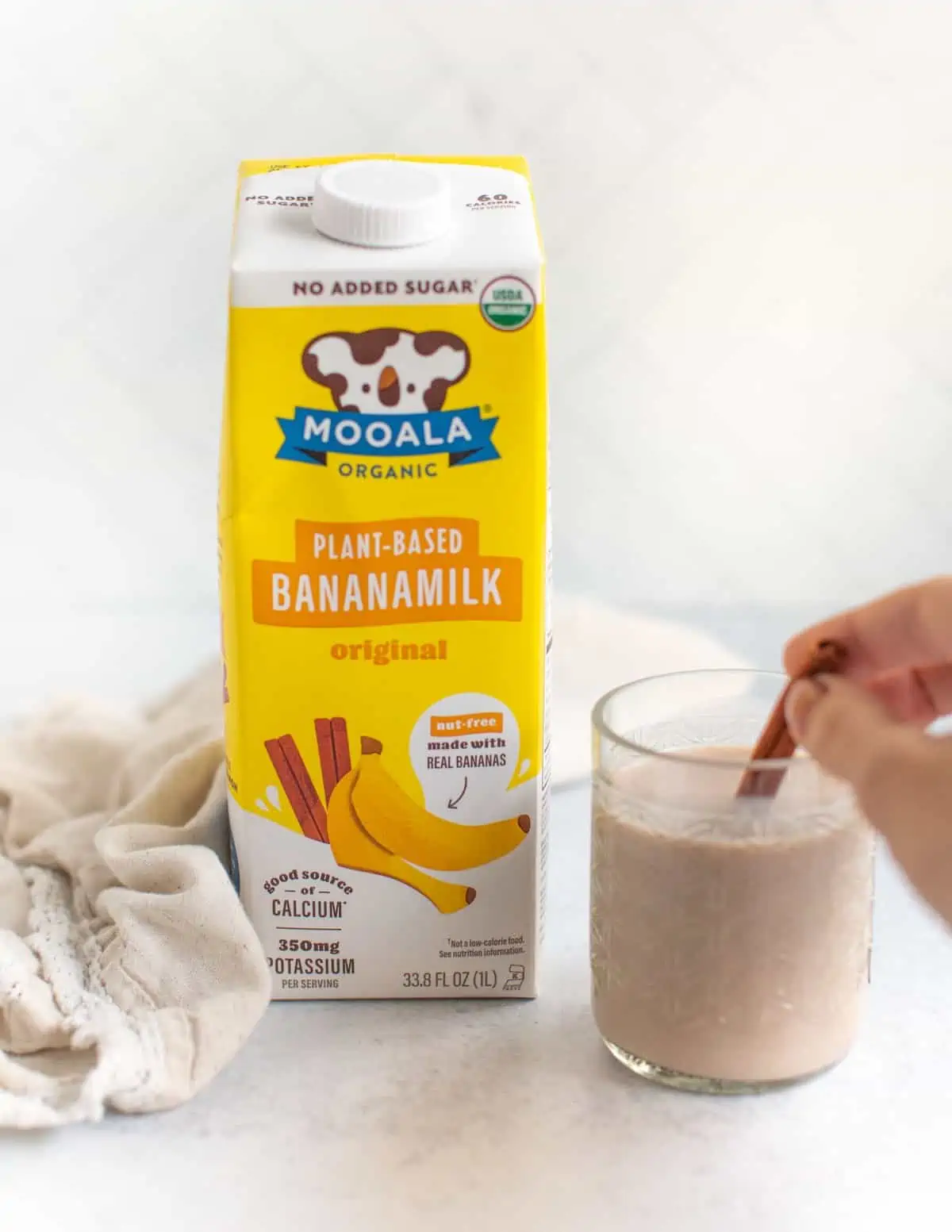 Homemade Milk
Store bought milk may be the most convenient, but it only takes a little extra effort to make your own milk from scratch! All you need is a high powered blender, a nut milk bag, and some nuts (or seeds) and fresh drinking water. You can adjust the flavor with sweeteners, extracts, salt, fresh fruit, and beyond.
Making your own homemade milk is a fantastic way to reduce packaging waste and live more sustainably. You can also save money over time, especially if you find some great recipes to make with the leftover nut pulp.
Here is a basic recipe for almond milk you can try to get started!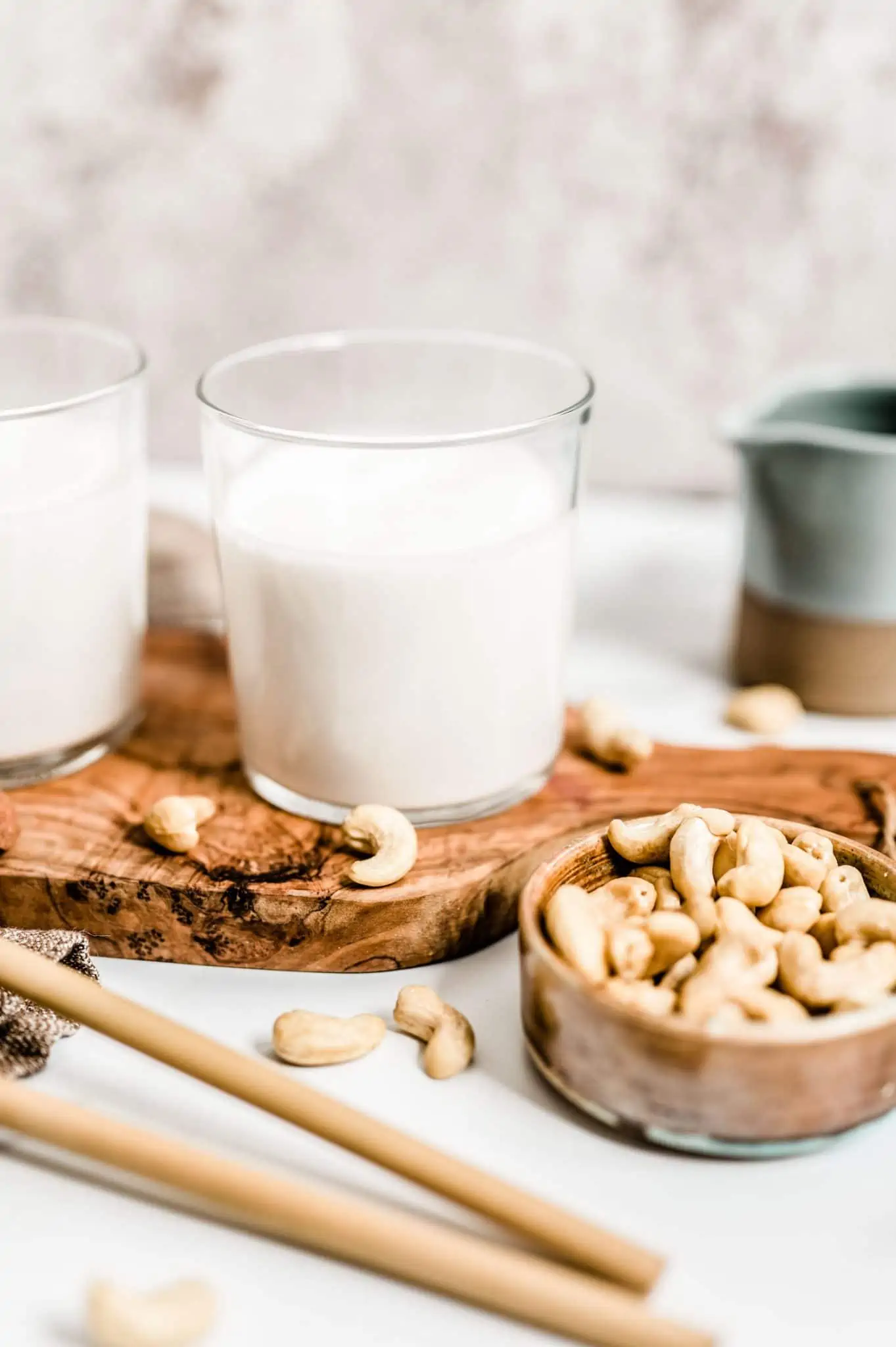 Plant Milk Machines
You can certainly make your own milk from scratch using a high-powered blender and a nut milk bag. But life has gotten even easier with the advent of household milk machines! Several brands have sprouted up bringing accessible milk makers that transform nuts, grains, oats, and beyond into milk in seconds, at the touch of a button!
Here are the most popular plant-milk machine brands:
Almond Cow
Milky Plant
Nutr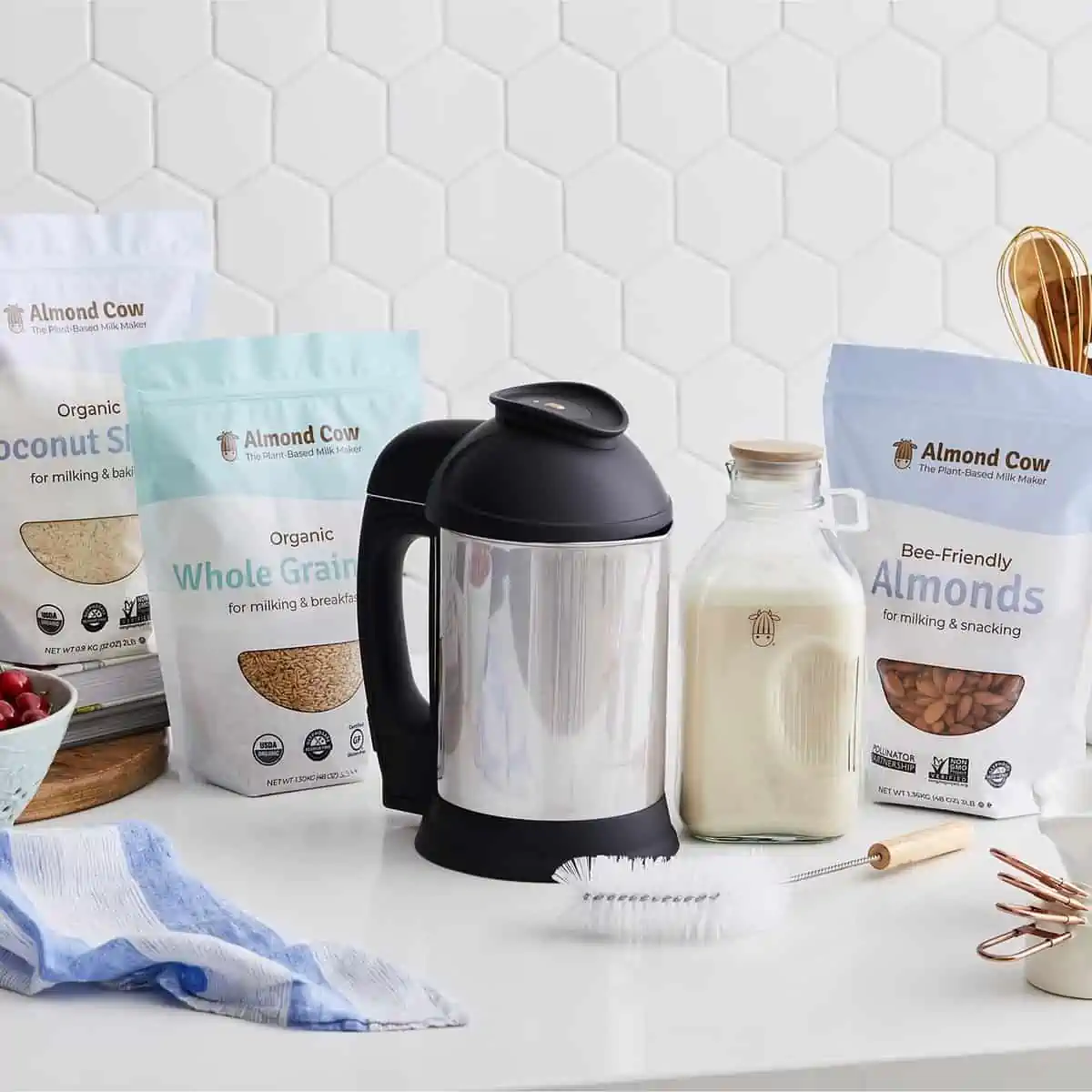 How to Choose The Best Vegan Milk?
As you can see, plant milk comes in infinite forms. And there is no one right milk—they all have different strengths, flavor profiles, and nutrition benefits. There are milks best for baking, for savory cooking, to use as coffee creamer, and to sip from a glass.
To choose the best milk for each occasion, here's what to consider:
Your base (soy, almond, cashew, coconut, rice, oat, flax, hemp, etc.)
Sweetened vs. unsweetened (if it's not marked, check the ingredients for added sugar or assume it's sweetened)
Vanilla vs. plain (or "original")
When you're using vegan milk in savory dishes, always go for the unsweetened original/plain varieties. But when you're using it in sweet baking recipes, cereal, smoothies, and beyond, anything goes! And guess what? You can even use water in place of milk in baked good recipes and smoothies.
Soy milk tends to be the best performing milk in baking recipes because of the protein and fat composition. It's also one of the best options if you're looking for a protein source. Plus, it's super-creamy, healthy, and delicious! If you're unsure about consuming soy, read this.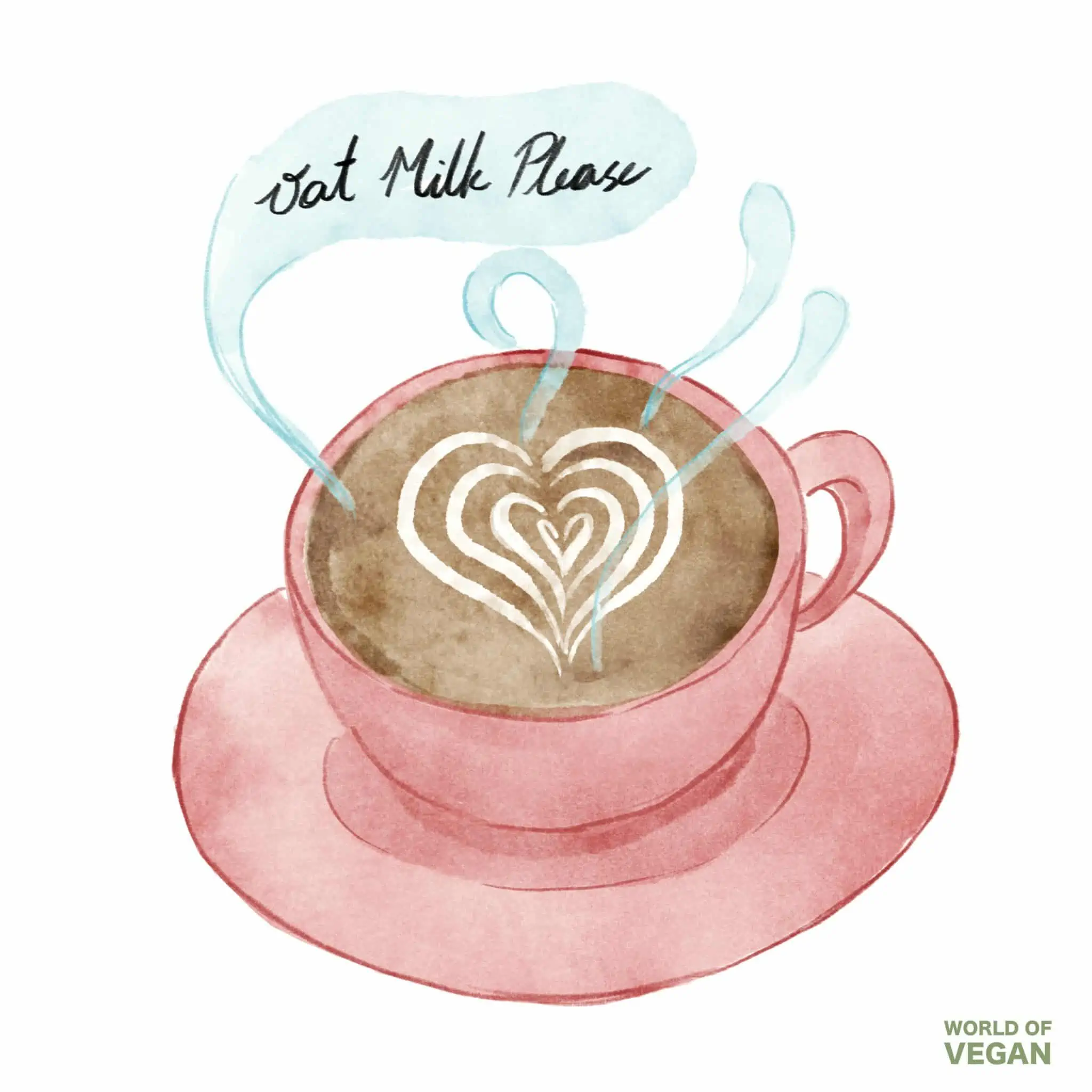 Vegan Milk Taste Test
To help with these major life decisions, Toni Okamoto from Plant Based on a Budget joined World of Vegan founder Michelle Cehn in going on a treasure hunt to find the best vegan milk. They picked up an array of plant-based milks to taste-test and share their thoughts about each in this vegan milk face-off video.
We tried many different plant milk bases, brands, and flavorings to see which we like the most. As you can see, some of the vegan milks out there are deeelicious, while others—well, I'll let you make up your own mind on those.