Fluffy and light, cool and creamy, yet thick and rich all at once, it's a carefully balanced combination of disparate elements, creating an experience greater than the sum of its parts.
Conventional whipped cream is exactly that: Heavy cream that's been vigorously whipped, trapping a matrix of tiny air bubbles until the whole mixture has roughly doubled in volume and is stable enough to hold its shape. This is possible thanks to the unique combination of fats and proteins found in the dairy base, but that's not to say that only animal products can produce this magical transformation.
Anything dairy can do, plants can do too (and often even better)!
What Is Vegan Whipped Cream?
Like the wide array of non-dairy milks on the market, the base for vegan whipped cream can come from pretty much any nut, seed, or grain under the sun. Popular choices include almonds, oats, and coconuts. Sweeteners are added for flavor, along with stabilizers and thickeners so your finishing touches can stand up to scrutiny under the spotlight. This is industry standard for dairy-based whipped cream options as well.
BEWARE of so called "lactose-free" options! These may still be made from dairy derivatives and are thus not vegan or pareve for those keeping kosher.
Ready-to-use options are packaged in aerosol spray cans in the refrigerated section or in plastic tubs nearby the ice cream in the freezer aisle.
Vegan Whipped Cream Brands
The brand Whipt is entirely dedicated to plant-based whipped creams sold in spray canisters with modern and fun designs. They have several varieties including: Oat, Almond, and Coconut, which are all dairy-free.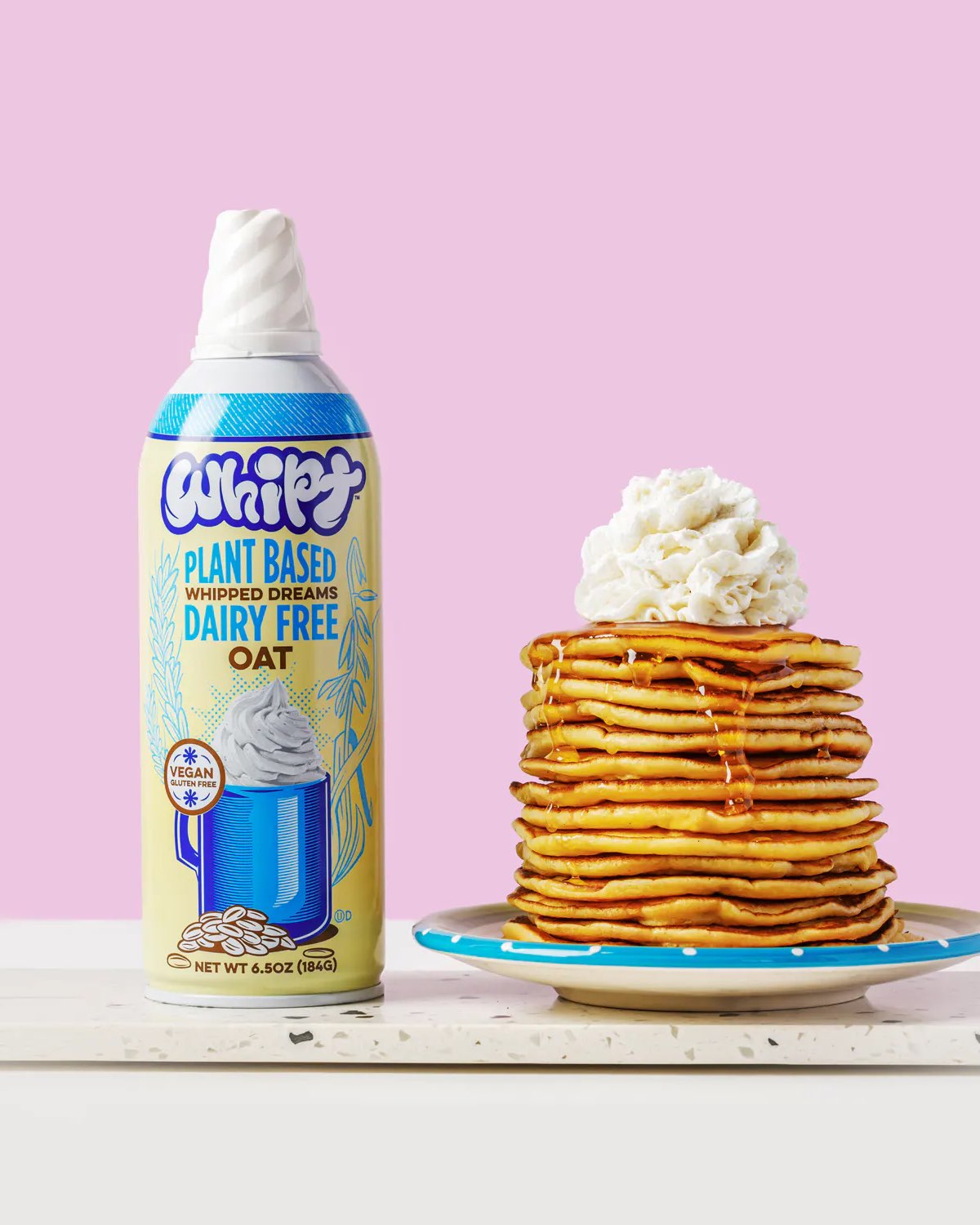 Made from luscious, pure coconut cream, you can rest assured that this is both a tasty and safe option that everyone can enjoy. In addition to being certified vegan, it's also lactose-free, dairy-free, gluten-free, and cholesterol-free. You can scoop up some great deals at discount grocers if you keep you eyes peeled, such as Aldi's and Trader Joe's, particularly around the winter holidays.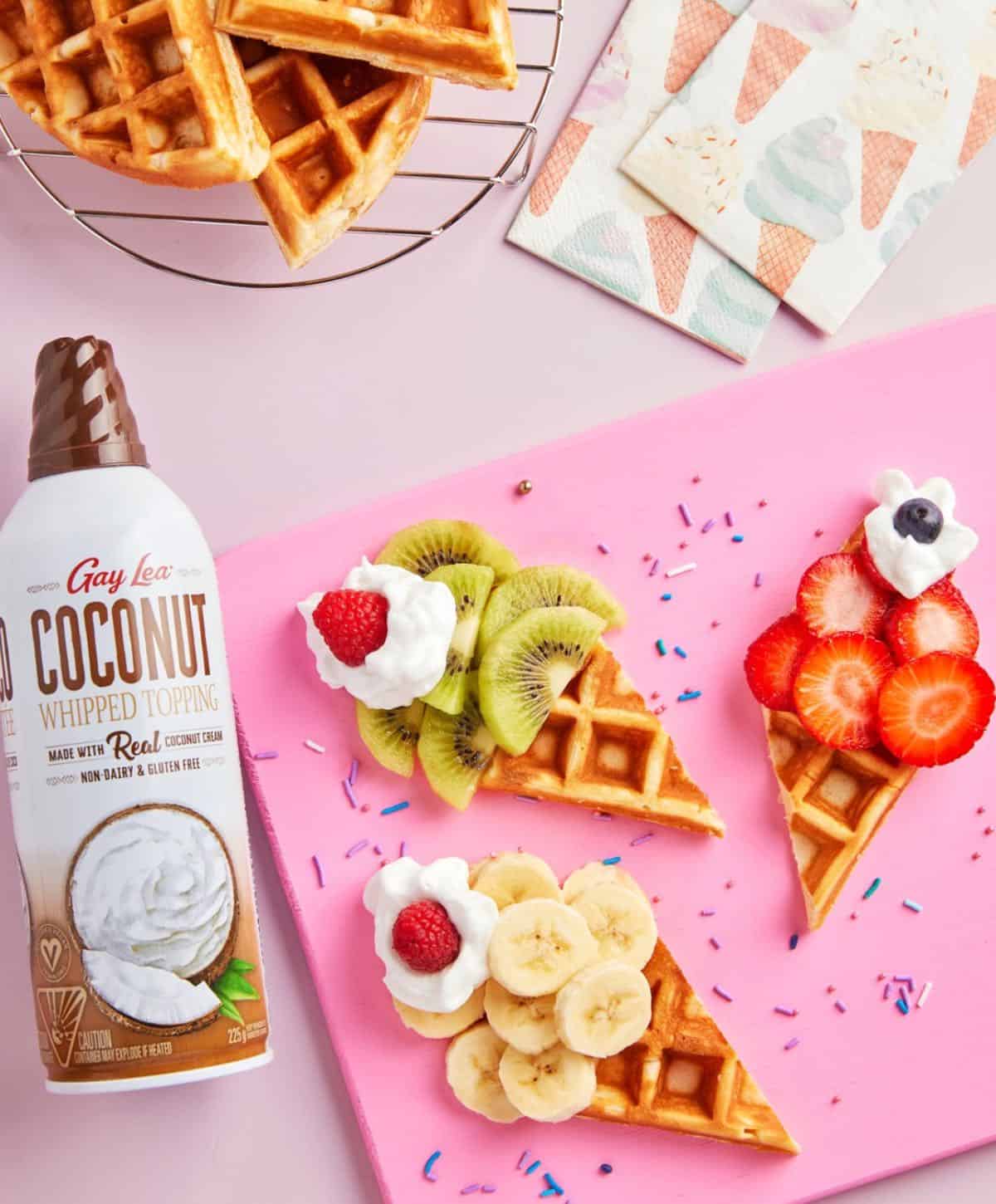 One of the single most recognizable brands of whipped cream packaged into a spray can on the market, Reddi-wip has been the default dairy option for almost 75 years. In 2018, they changed the game by releasing two distinct vegan alternatives, one made with Almond Milk and the other with Coconut Milk. Both are certified gluten-free and contain a scant 10 calories per 2 tablespoon serving.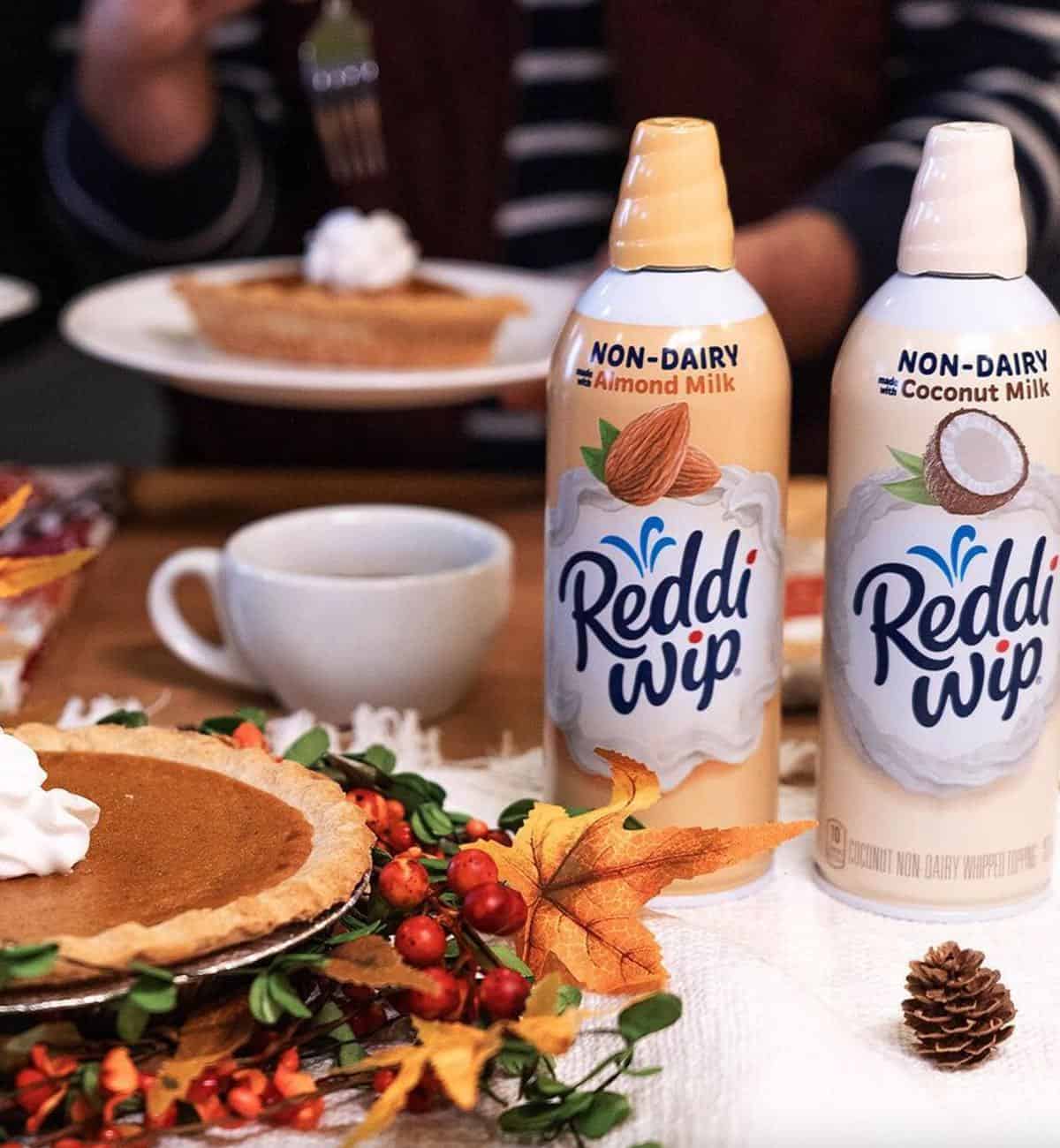 Soyatoo
Though rarely seen on store shelves in North America, Soyatoo was a pioneer in the field of vegan dessert topping technology. This German company offers a Rice Whip and Soy Whip topping in refrigerated spray cans, in addition to liquid, whippable plant-based creams in aseptic boxes. These are most likely special-order items, though some gourmet and natural grocers still stock them.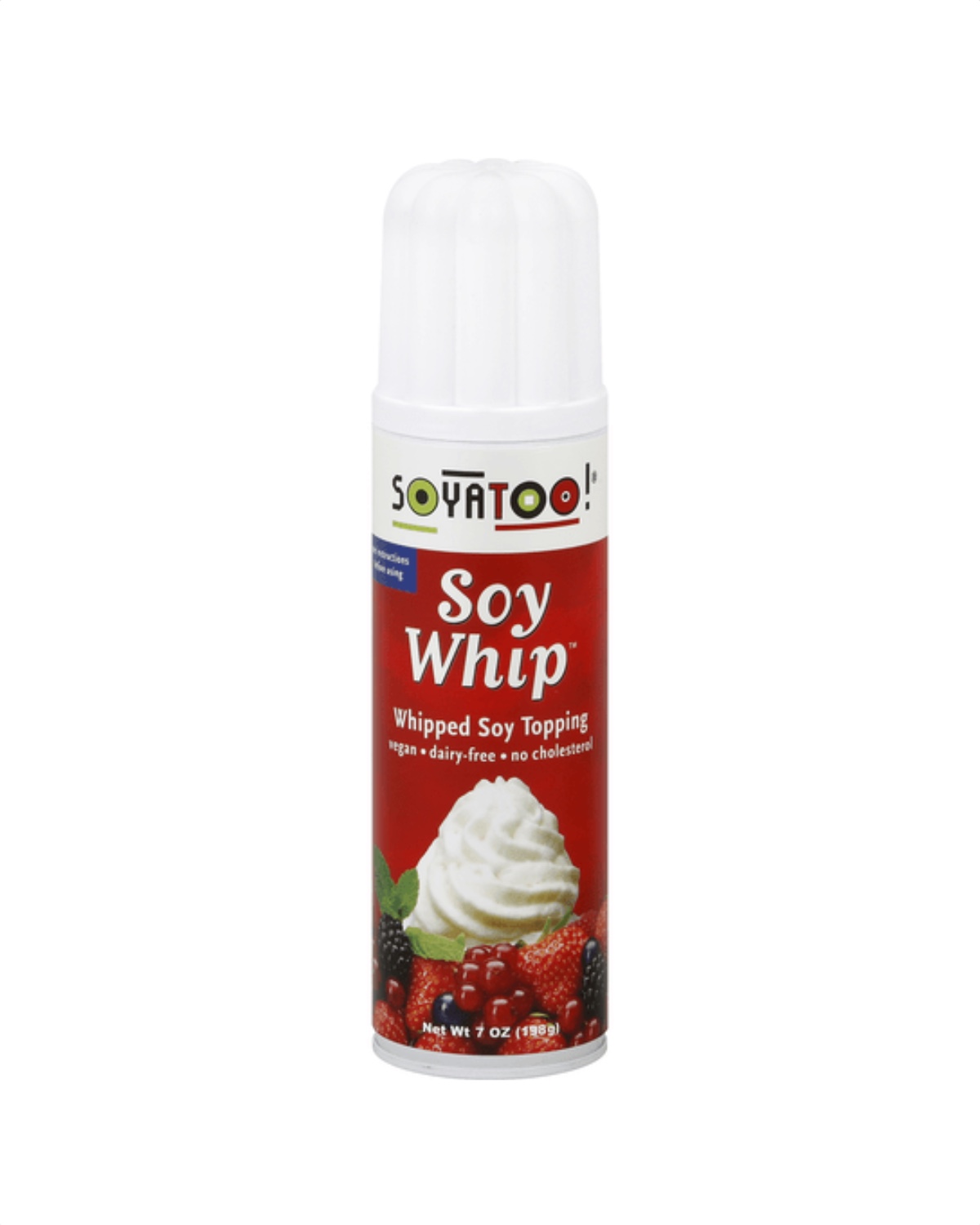 Grocery Store Brands
In this competitive marketplace, many grocery stores have their own private label goods that are on par with top brand names. Whole Foods (365), Trader Joe's, and Sprouts Farmers Market all have comparable vegan whipped creams that are either coconut- or oat-based. Best of all, these are sold at a lower price than most name brands, making it easier or more affordable to be vegan than ever.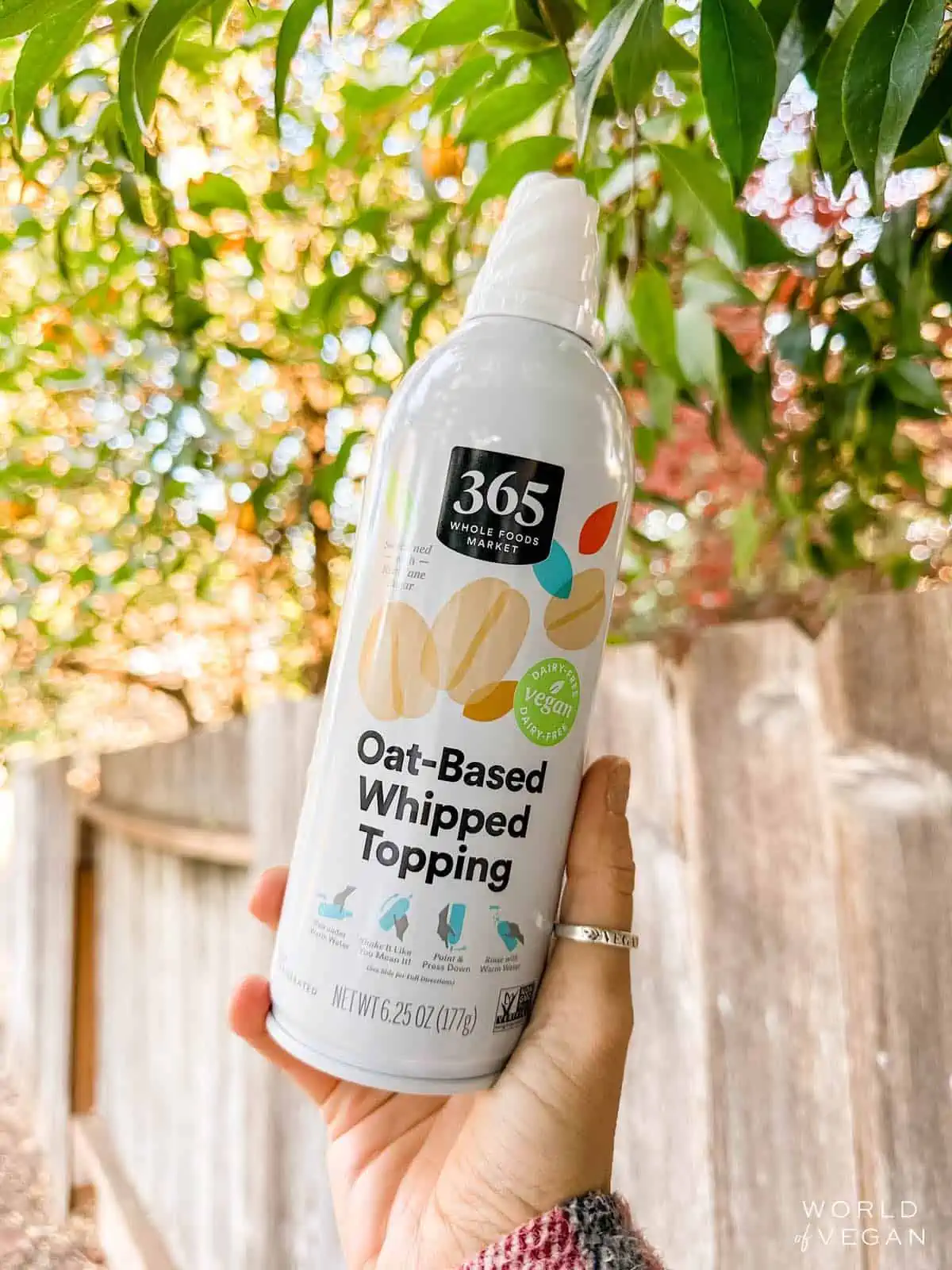 For anyone nostalgic about the coolest whipped topping sold in the freezer case, Coco Whip a perfect replacement! Made with a base of coconut oil, this is an ideal ingredient in many recipes like chiffon pies and southern "salads." Choose from Original for a thicker, more stable foam or Light to reduce the calorie load. Simply let the containers thaw in the fridge before use and they'll be ready to go.
Born from the lack of whipped toppings made from real, healthy ingredients, the Vegan line is one of the four lifestyle options. Soy is the only potential allergen in these GMO-free, gluten-free, preservative-free blends. Look for the teal-colored tubs nearby the ice cream and other frozen desserts.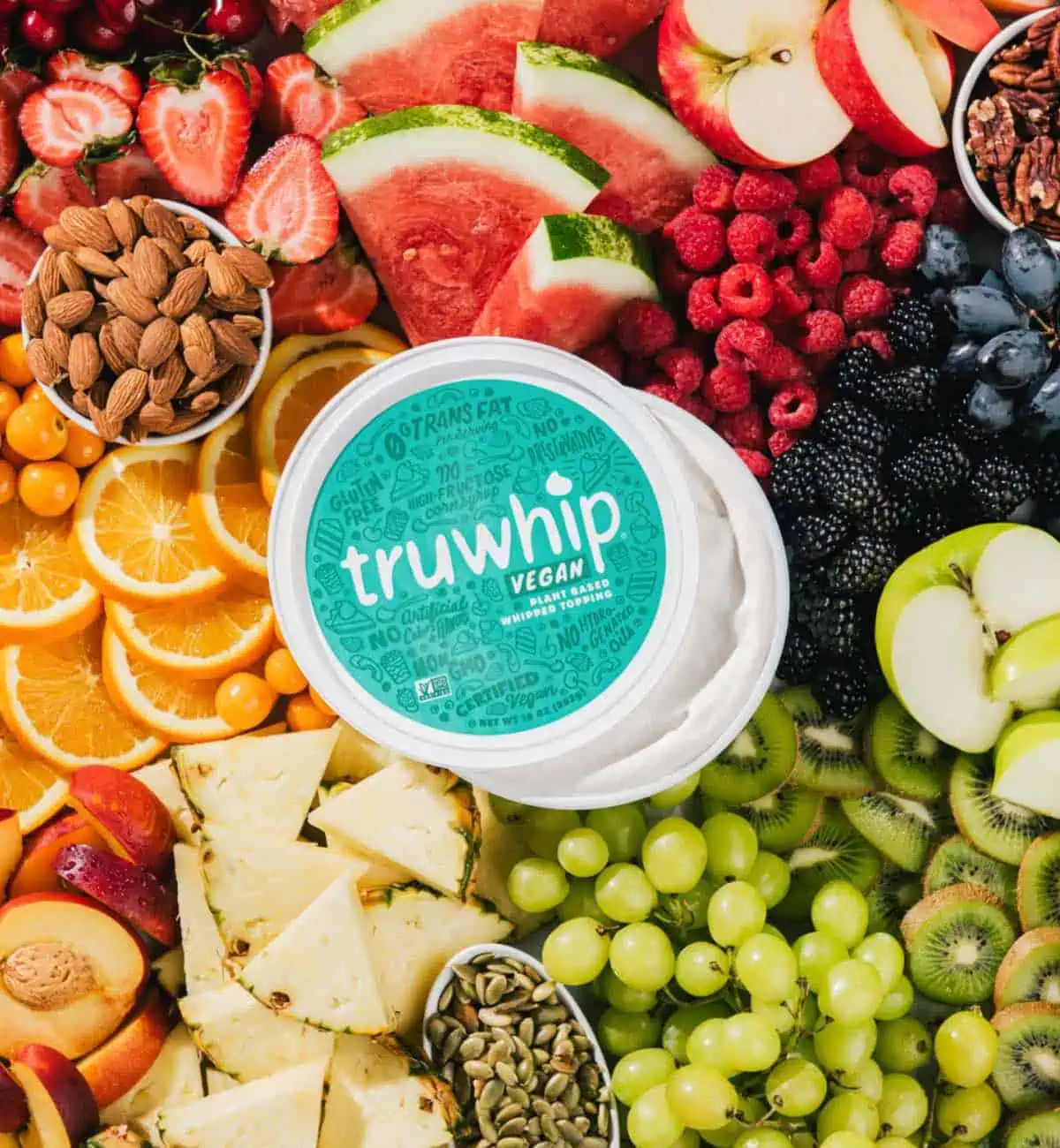 Vegan Heavy Whipping Cream Brands
Several brands are now making heavy whipping cream, which is a liquid that you can whip into a fluffy whipped cream using a hand mixer or stand mixer. Here are the most widely available dairy-free heavy whipping cream brands in the United States.
Silk
Violife
Let's Do Organic
Califia
Country Crock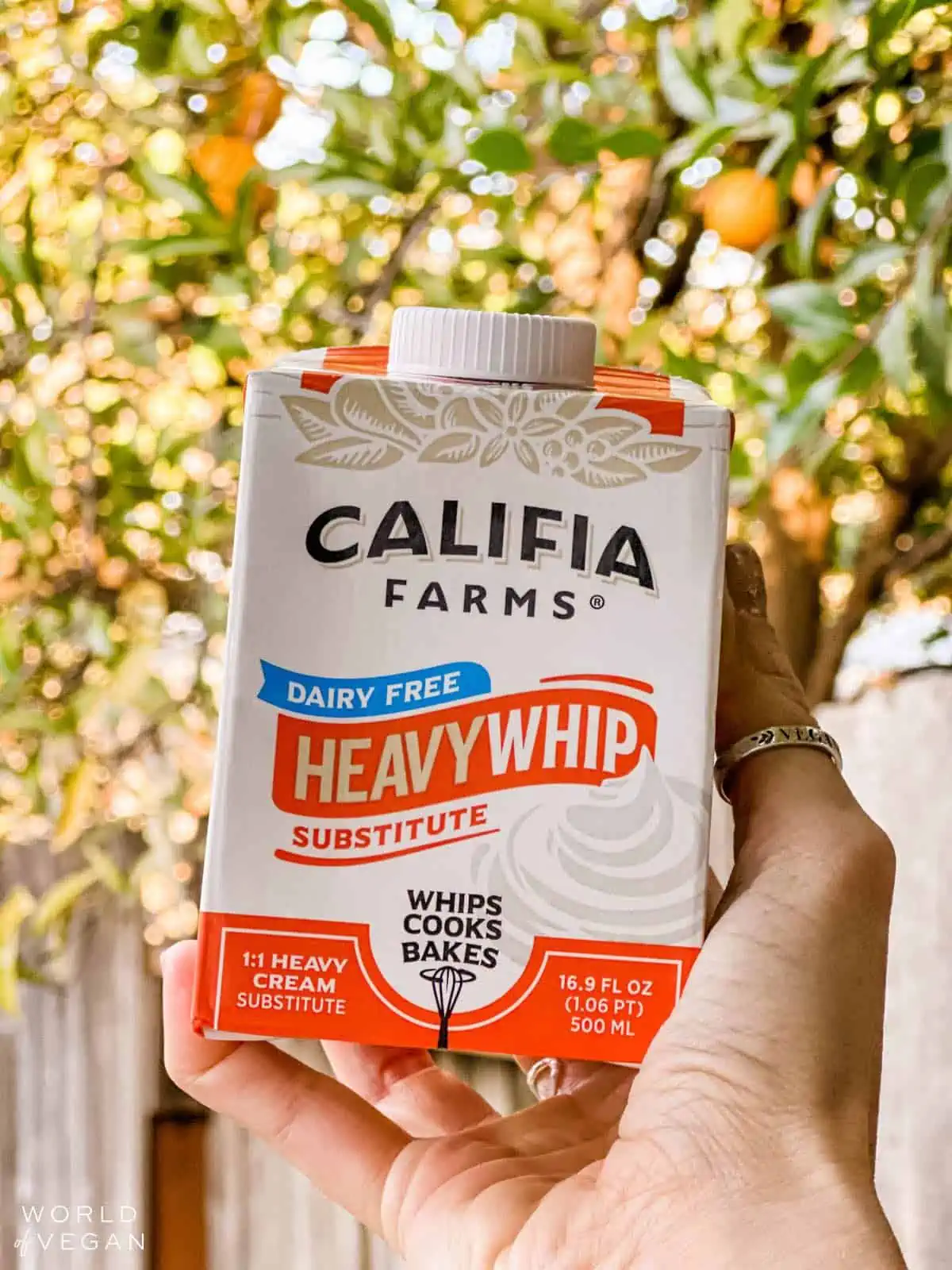 Vegan Whipped Cream Recipes
For a DIY approach, you have easy options to make your own vegan whipped cream from scratch! These are great ideas for anyone on a budget, looking to cut down on packaging, or simply enjoy their own homemade creations.
Coconut Whipped Cream makes a classic dessert topping, decadent enough to eat with a spoon. It takes only three common ingredients so you can always be prepared to whip this one up on the fly.
Aquafaba Whipped Cream utilizes the brine from a can of chickpeas to create a fluffy topping that's almost like marshmallow crème in texture and flavor.
Dalgona Coffee Whip makes a fluffy coffee flavored whipped cream out of instant coffee, sugar, and hot water. It started as a TikTok trend and became a household whipped coffee staple. It's usually served over coffee drinks, but you can get creative and use it with other desserts as well!
Tips For Whipped Cream Success
There's an art to using aerosol cans of whipped cream to their full potential, vegan or not. Here's a few tips and tricks to keep in mind for best results.
Plan ahead and chill out. Whipped cream needs to be kept cold in order to dispense more easily, with better volume, and remain stable for longer. (If using frozen whipped topping from a tub, it should still be refrigerated, but fully thawed to reach the proper creamy consistency.)
Shake well. Keep the cap on to avoid any potential mess and give it a good shake for at least 30 seconds. The contents can sometimes solidify or clump up, so it's a good idea to make sure they're loosened and thoroughly mixed.
Point the canister straight down. Tilting it to the side will allow the gas to escape before it can fully push the contents out.
Keep it clean. Rinse the tip briefly under warm water after using and cover with the cap before storing leftovers back in the fridge. This will prevent it from clogging on the next use. Once opened, whipped cream options packaged in spray cans are best used within 1 to 2 weeks.
Best Vegan Dessert Recipes To Top With Whipped Cream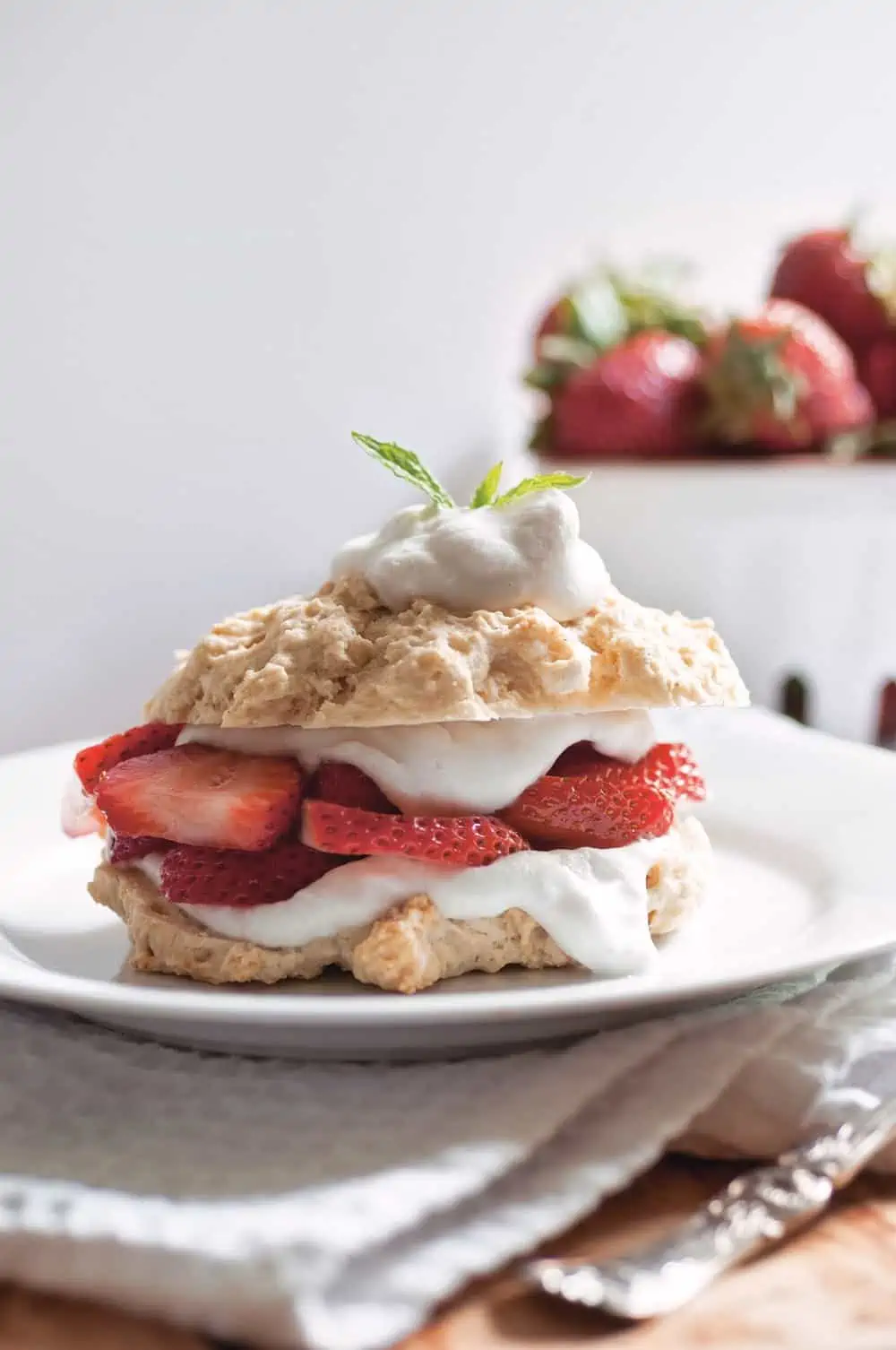 Vegan whipped cream is a delightful and guilt-free alternative that proves that compassion and sustainability can coexist with indulgence. Its creamy texture and rich flavor provide a delectable addition to a wide range of desserts and beverages, while also aligning with ethical and environmental values.
Whether you're a committed vegan or simply looking to reduce your carbon footprint, vegan whipped cream invites you to savor the sweet taste of a better future, one dollop at a time. So, next time you reach for that bowl of berries or a steaming cup of hot cocoa, consider giving vegan whipped cream a try – it's a small, yet significant step towards a kinder, greener world without sacrificing any of the flavor or enjoyment.