Sometimes it feels like there are more vegan bloggers out there than there are stars in the sky, which can leave you totally overwhelmed. Especially when it comes to deciding which vegan bloggers are the best match for your food preferences, budget, and personality.
Well, we thought we should try to make things a little easier for you, so we put together this list of amazing vegan food blogs.
Now don't get us wrong — it was extremely difficult to choose our top 30! But we thought that these voices covered a wide array of vegan voices and niches out there. We also chose blogs that met three crucial criteria (below).
If you get the itch to start your own food blog after reading this, check out our How to Start a Food Blog guide!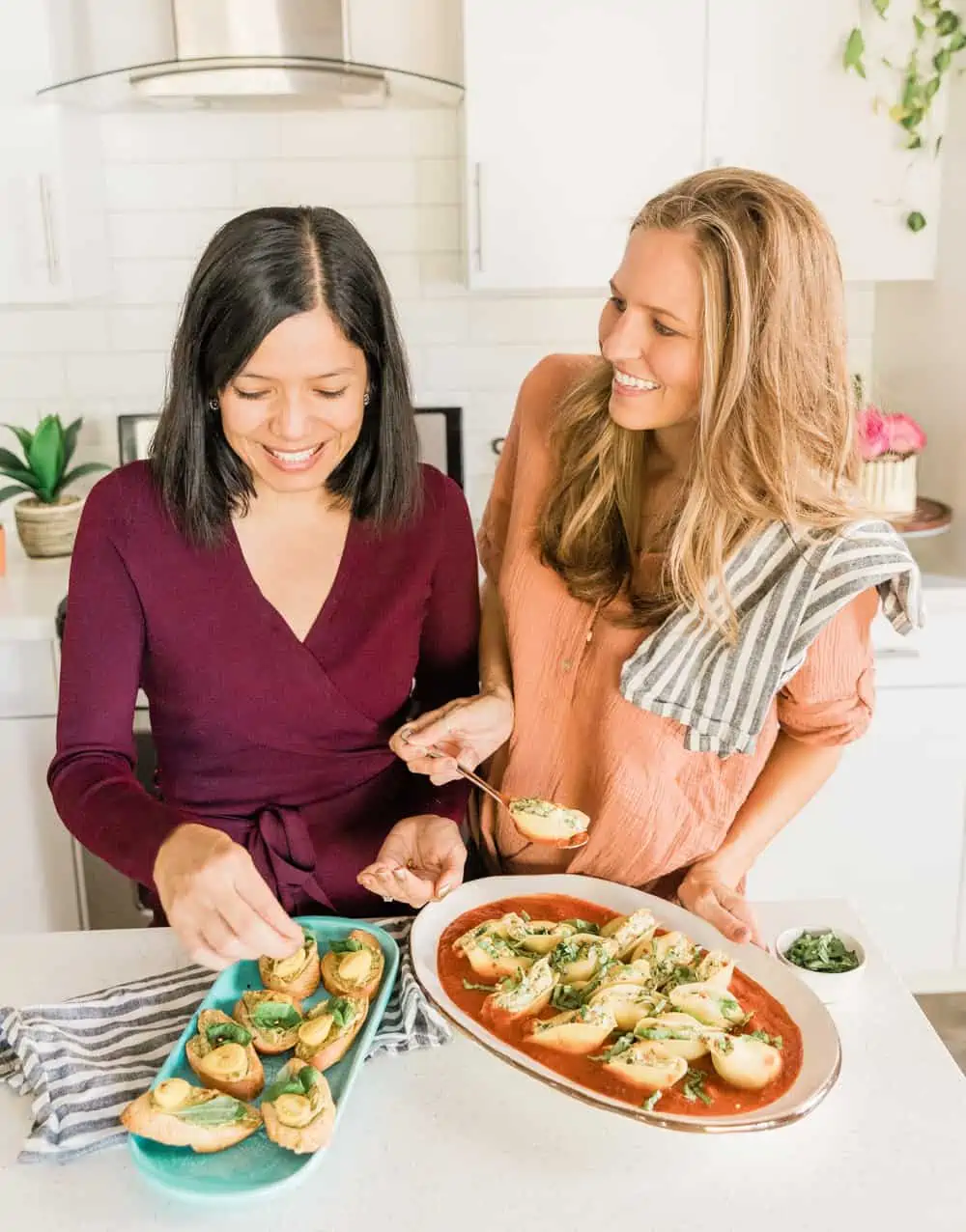 Top Vegan Blog Picks Criteria
High Quality Recipes. The blogs have to have totally delicious and fool-proof recipes. It's shocking how often recipes online don't turn out. That's why World of Vegan now has a team of recipe testers, and our recipes often go through several iterations before they're published. We very much appreciate other blogs that go to those lengths as well.
Stunning Food Photography. We eat with our eyes first, so it was important to have stunning photography that has you drooling on your keyboard and makes you want to reach through the screen and grab the fork.
Consistent Content. There are thousands of food bloggers who used to create recipes, but are no longer actively blogging. Consistent content is important in our ranking factors, and we looked for blogs that regularly release fresh content and update old content. We love to see the inspiring new creative dishes coming into our feed from the food bloggers we follow!
Ultimately, you'll want to search for food blogs that resonate with your cooking style and preferences. For example, we at World of Vegan focus on fully-vegan comfort food recipes that seldom require specialty ingredients. We make sure our recipes are simple enough for anyone to make, regardless of prior cooking experience, and we keep them as simple as possible so they can easily be incorporated into everyday busy life. We especially love featuring veganized versions of classic recipes that are traditionally made with animal products.
If you're someone who likes experimenting with bold new ingredients, like jackfruit or kombucha, or who has food allergies, you can always find blogs that cater to your needs. There are vegan blogs focused on every culture, cooking style, and diet. Whether you're a healthy vegan, junk food vegan, gluten-free vegan, nut-free vegan, soy-free vegan, sugar-free vegan, oil-free vegan, raw vegan, paleo, keto vegan, low-fob vegan, whole food plant-based (wfpb), or anything else, you can find your tribe.
Without further ado, let's check out our best vegan food blogs!
Best Vegan Food Blogs to Explore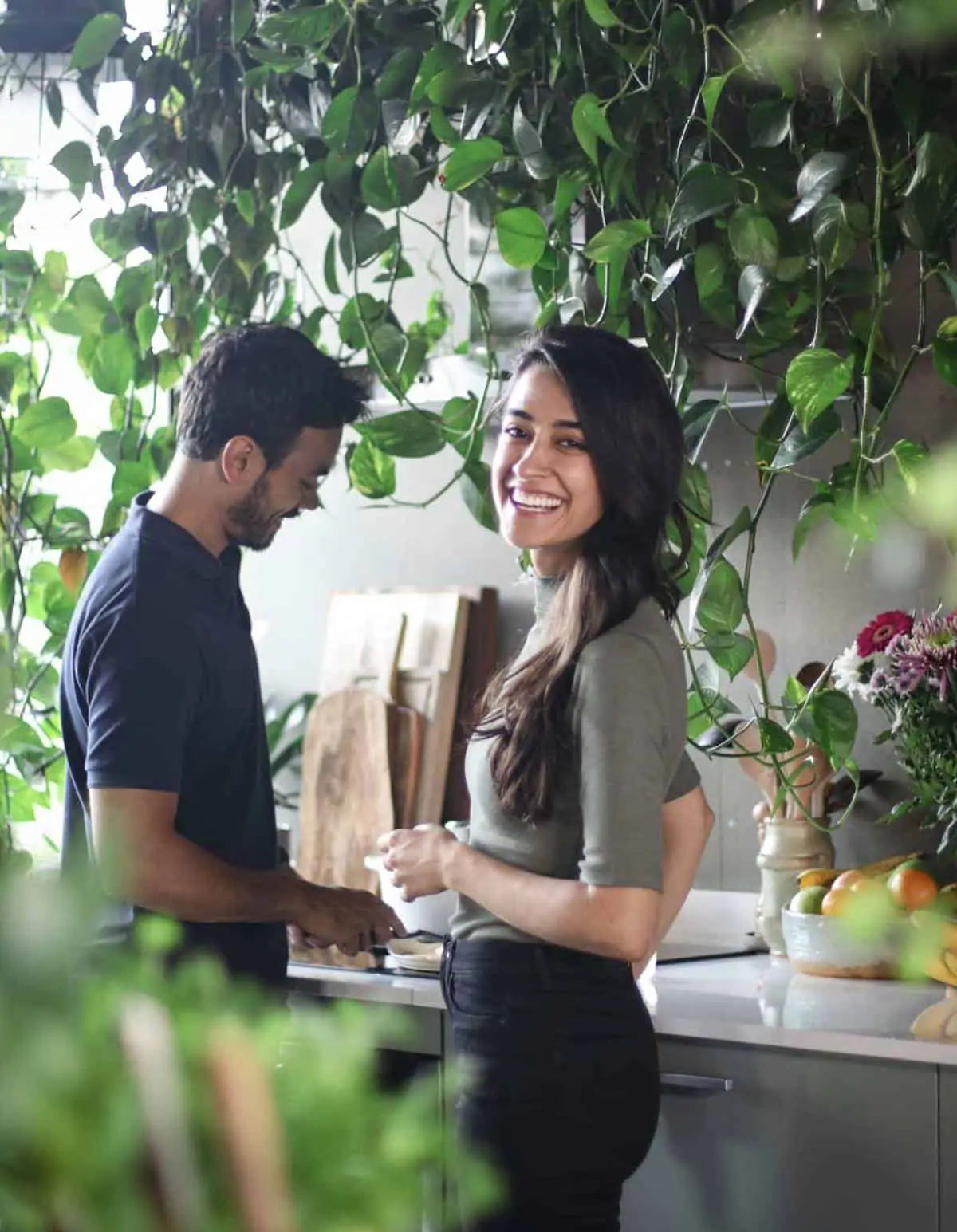 Content Type: Blog; Cookbooks; Meal Plans
Why We Love Them: Full disclaimer, Plant-Based on a Budget is run by our dear friend and overall awesome vegan, Toni Okamoto. But if you're a vegan shopping on a super tight budget, Plant-Based on a Budget is the place to be. Toni's recipes all feature ingredients that you could find at pretty much any grocery store for reasonable prices, especially if you buy in bulk, but pack the flavor and nutrition of dining on a much higher food budget.
You'll Like Them If:
You're a vegan shopping on a tight food budget
You're looking for delicious but no-frills vegan recipes that vegans of any cooking skill level can make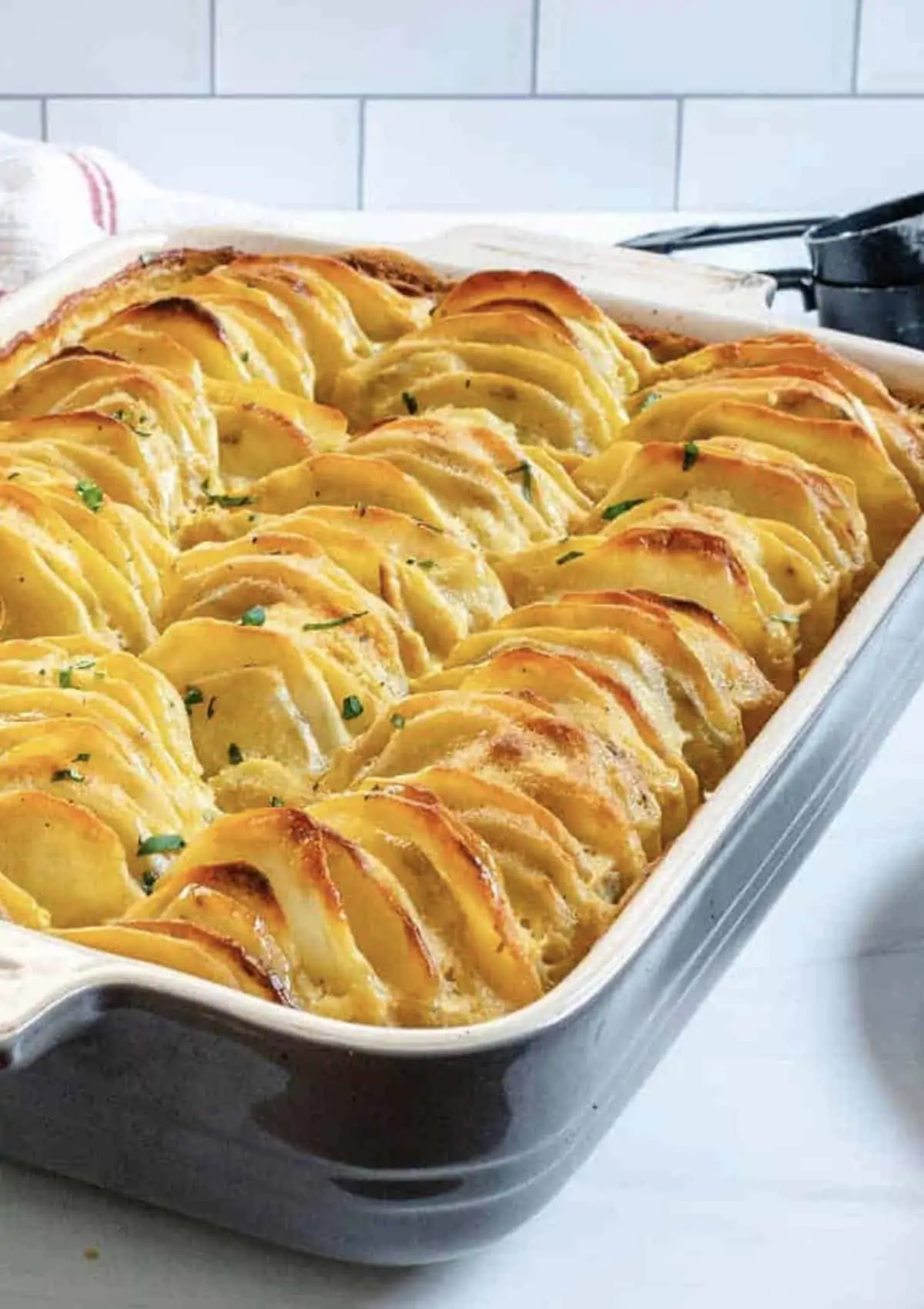 Content Type: Blog; YouTube
Why We Love Them: Sweet Simple Vegan is as lovely as its name suggests — Jasmine and Chris work to create wholesome vegan recipes that would be accessible to people of virtually any cooking skill level, background, or food budget. In between their scrumptious recipes, Sweet Simple Vegan also features vegan lifestyle reviews and tips, from traveling in Aruba to holiday gift guides.
You'll Like Them If:
You want accessible vegan recipes that are chock-full of flavor
You want a blog with a healthy mix of recipe and lifestyle information
Content Type: Blog; YouTube
Why We Love Them: Even though From My Bowl is a relatively new blog in the online vegan community, she's established herself as a reliable voice for vegans who want to follow a plant-based and cruelty-free diet that isn't pricey or bland, but who also know the importance of treating yourself once in a while.
Aside from dishing out some lovely vegan recipes, many of my From My Bowl's recipes cater to certain dietary needs, like being grain-free or gluten-free. From My Bowl also occasionally features vegan lifestyle advice and reviews, such as food diaries from her travels and wellness tips as a vegan.
You'll Like Them If:
You want vegan food that doesn't have an ingredient list a mile long, but which doesn't skimp on flavor, either
You want a mix of vegan diet and lifestyle advice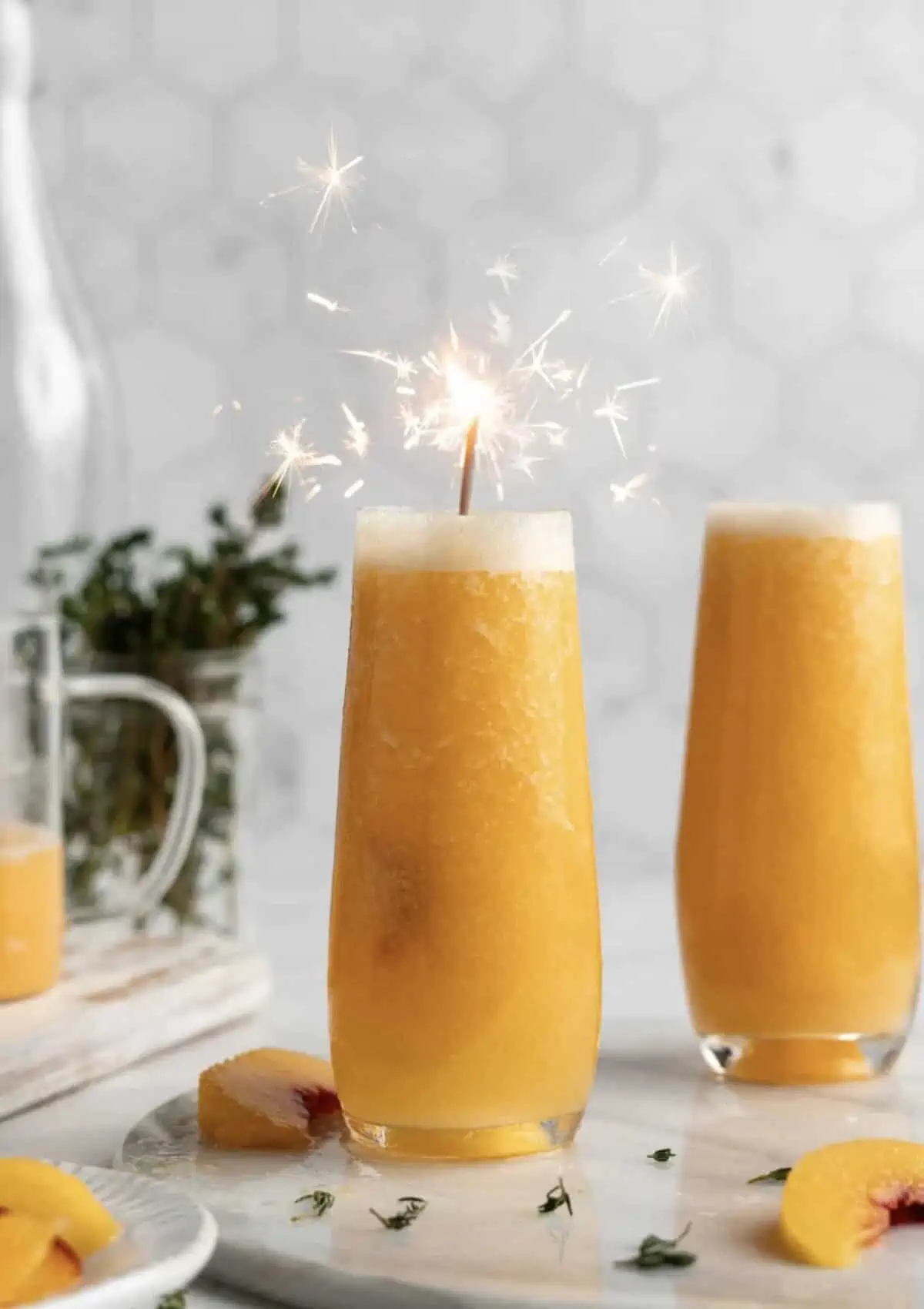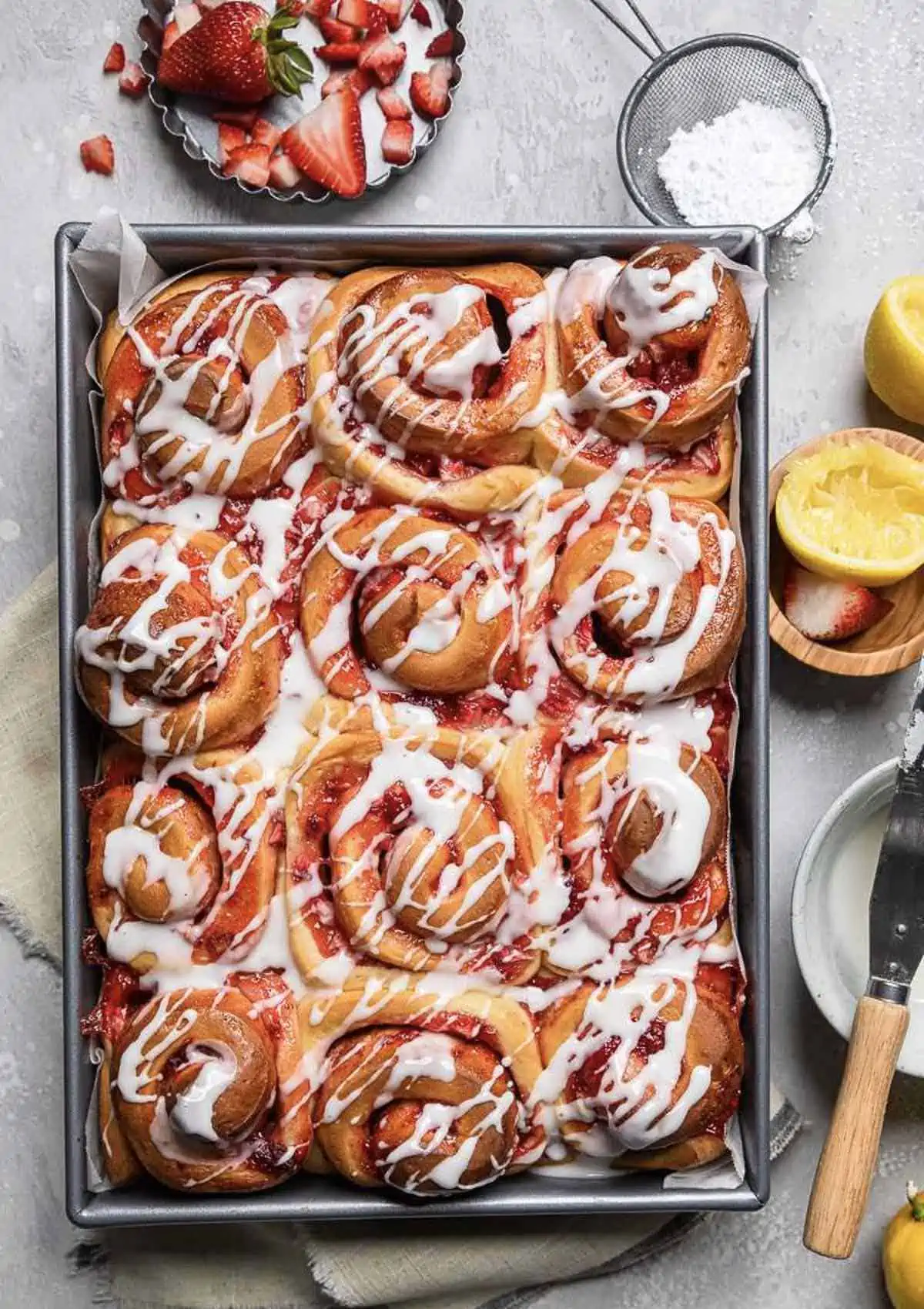 Content Type: Blog; YouTube; Cookbook
Why We Love Them: Run by the oh-so bubbly and cheery Sam Turnbull, It Doesn't Taste Like Chicken is the place to be for no-fuss vegan recipes that are proof that straightforward recipes can be as delicious as the more complicated ones. Even better, It Doesn't Taste Like Chicken also features vegan recipes for plant-based folk who have additional dietary concerns, like avoiding oil or gluten.
You'll Like Them If:
You want vegan recipes with ingredients you recognize and can purchase at virtually any grocery store
You vegan recipe and lifestyle inspiration from someone who was initially "bummed" to go vegan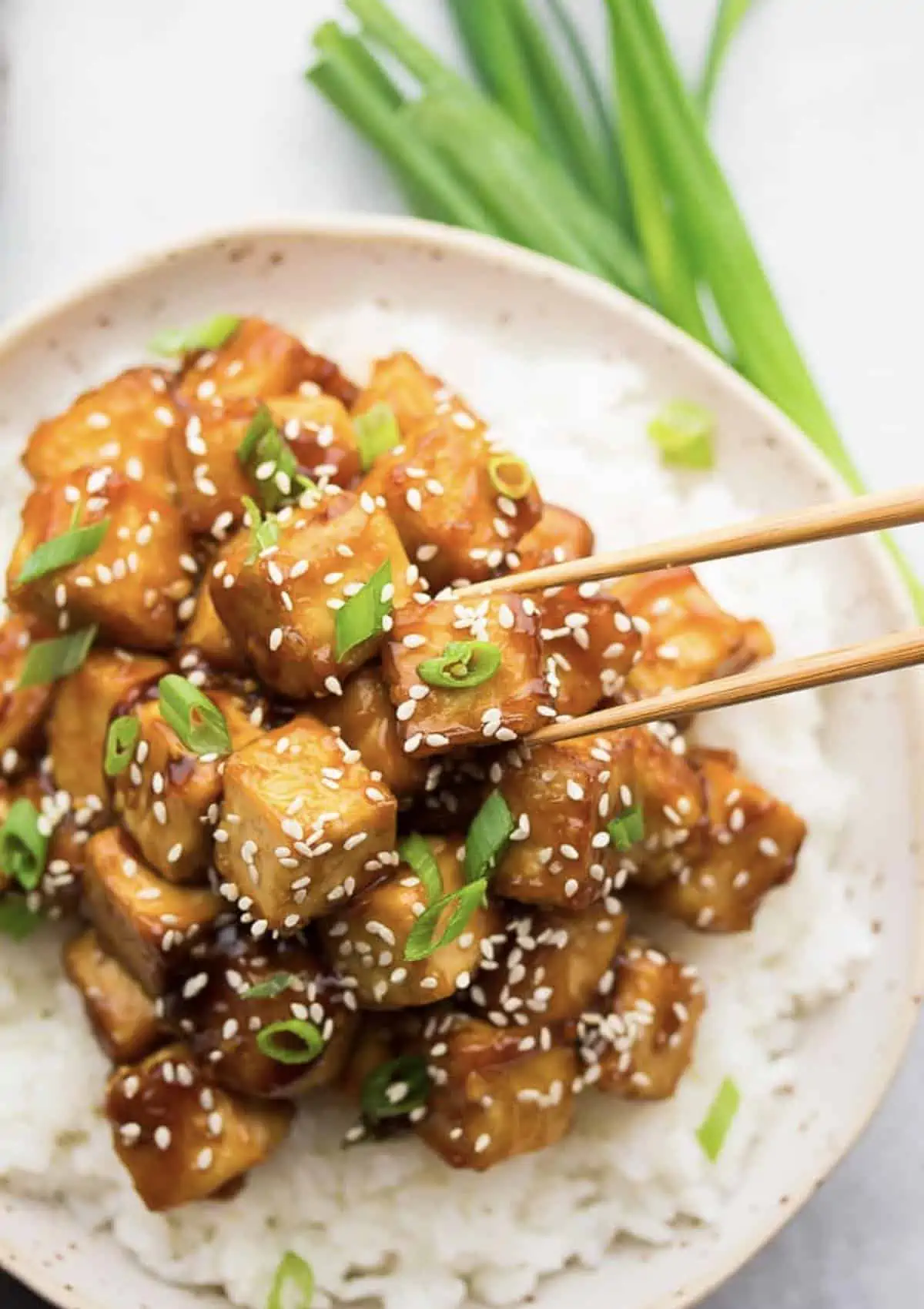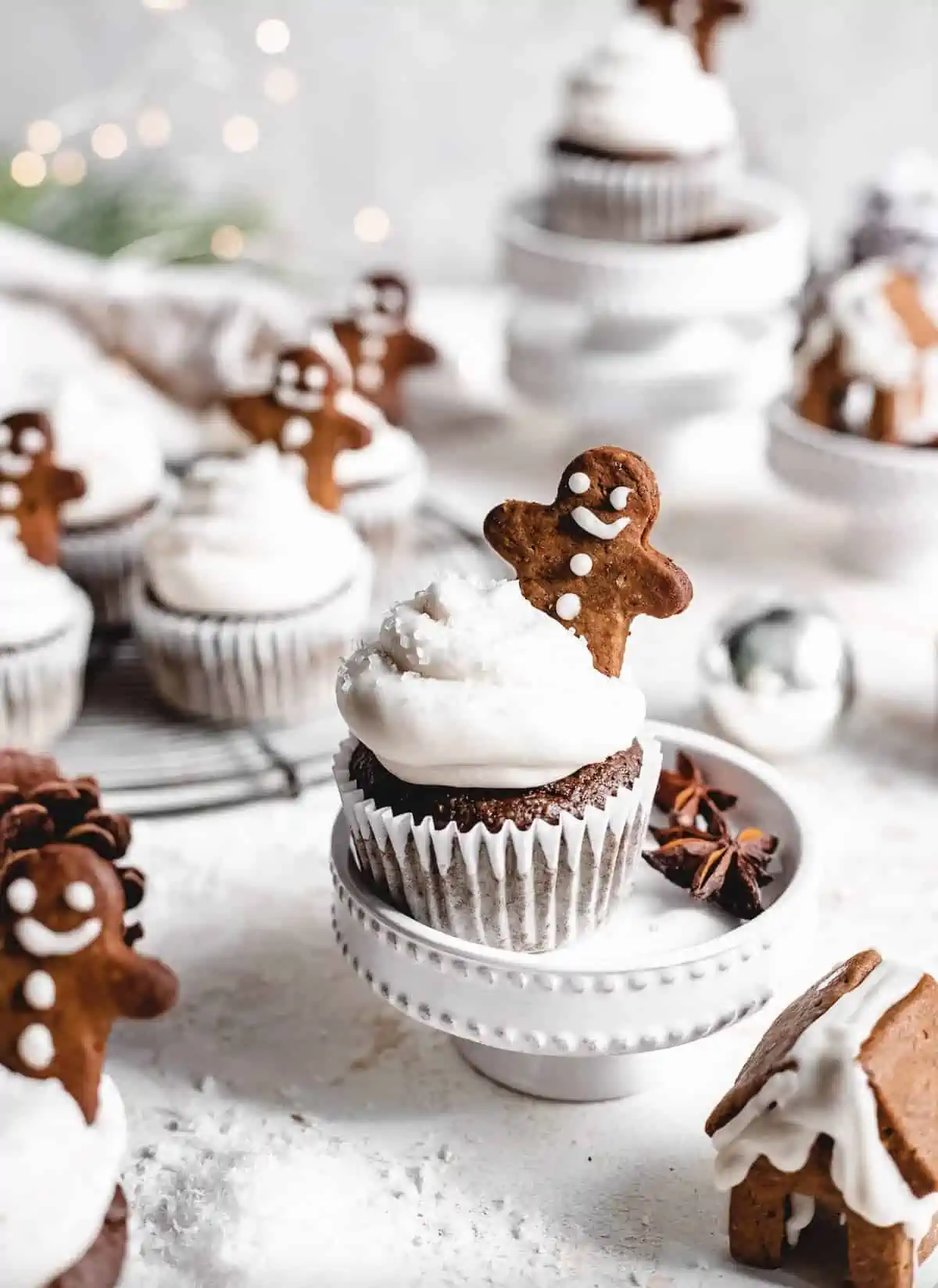 Content Type: Blog; YouTube; Cookbook
Why We Love Them: Hot for Food has found the perfect medium of creating comfort foods that will constantly surprise your taste buds. From a white chocolate cranberry dessert casserole to golden beet pastrami reuben style sandwiches, Hot For Food is where you should go if you're looking for spins on the classics — and some of the latest food trends, too!
You'll Like It If:
You're fine cooking recipes that are time-intensive or long in terms of ingredients
You are looking to make your vegan a little more "exciting"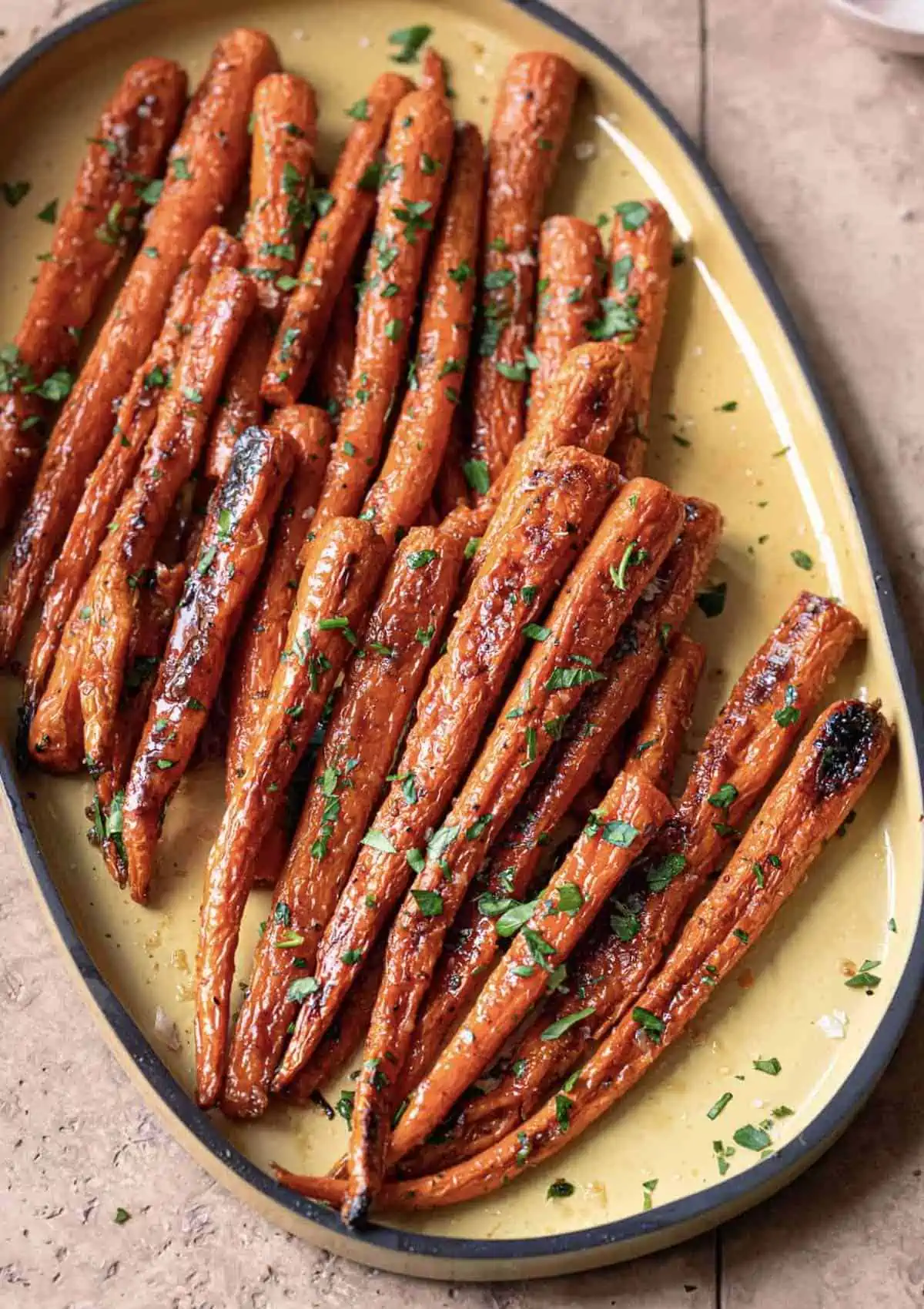 Content Type: Blog; YouTube; Cookbook
Why We Love Them: There's so much more to being vegan than smoothie bowls and Buddha bowls, and the Edgy Veg wants to introduce vegans and vegetarians to just some of the limitless options out there. From nostalgia-inducing recipes that will give you a sense of hygge (like this vegan butternut squash mac and cheese), Edgy Veg is a must-see for vegans looking to spice up their diet.
You'll Like Them If:
You're looking to diversify your vegan palate with veganized classics and the latest must-tries (hello, vegan hotpot!)
You don't mind making recipes that can be a little time-consuming or long in terms of ingredients
Content Type: Blog; YouTube; Podcast; Cookbooks; Meal Plans
Why We Love It: Oh yes, we're including ourselves on this list too, because: SELF LOVE! When we started World of Vegan, we wanted to create a positive platform bustling with easy-to-make and insanely delicious recipes and lifestyle guides to make vegan living easy, delicious, and fun. We are so happy that with the help of brilliant contributors and our wonderful readers, we've expanded into a podcast, meal plans, a cookbook, and more!
Perhaps what we love the most about World of Vegan is that it's for pretty much anyone who aspires to live a plant-based lifestyle, whether you're going vegan for ethical or health reasons, or if you just want to dabble in it to mix up your week. Plus, World of Vegan's recipes go through a rigorous testing process thanks to our team of recipe testers to ensure that the recipes you find here will come out great and be a big hit.
You'll Like It If:
You like tasty but simple recipes that rarely require specialty ingredients
You're looking information about going vegan and vegan recipes that are useful for people of practically any budget or background
You're looking for a great resource to share with friends or family interested in trying vegan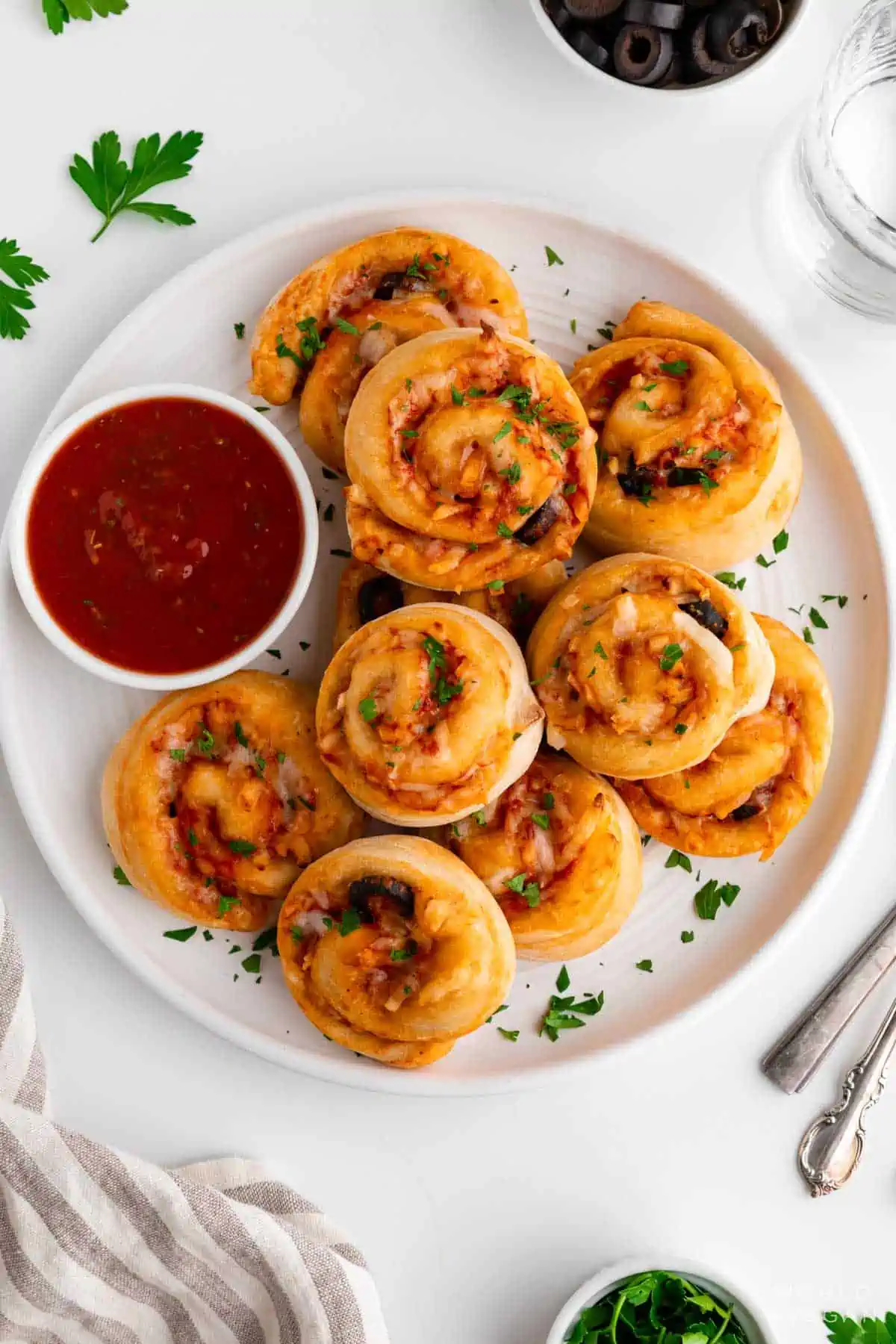 Content Type: Blog
Why We Love Them: If you're a vegan who likes to whip together vibrant and Pinterest-worthy creations, you're going to adore Rainbow in My Kitchen.
Run by a couple in Croatia, Rainbow in My Kitchen features an ever-more delectable selection of vegan, gluten-free recipes that are stunningly-colored and feature whole, unrefined, or minimally-processed ingredients. While many of these recipes do feature many specialty ingredients and may be a little time-consuming to create, they would make for a great addition to your next dinner party or holiday.
You'll Like Them If:
Are looking for a little more time-intensive but gorgeous recipe to make
Prefer gluten-free vegan recipes made from whole, unrefined, or minimally-processed ingredients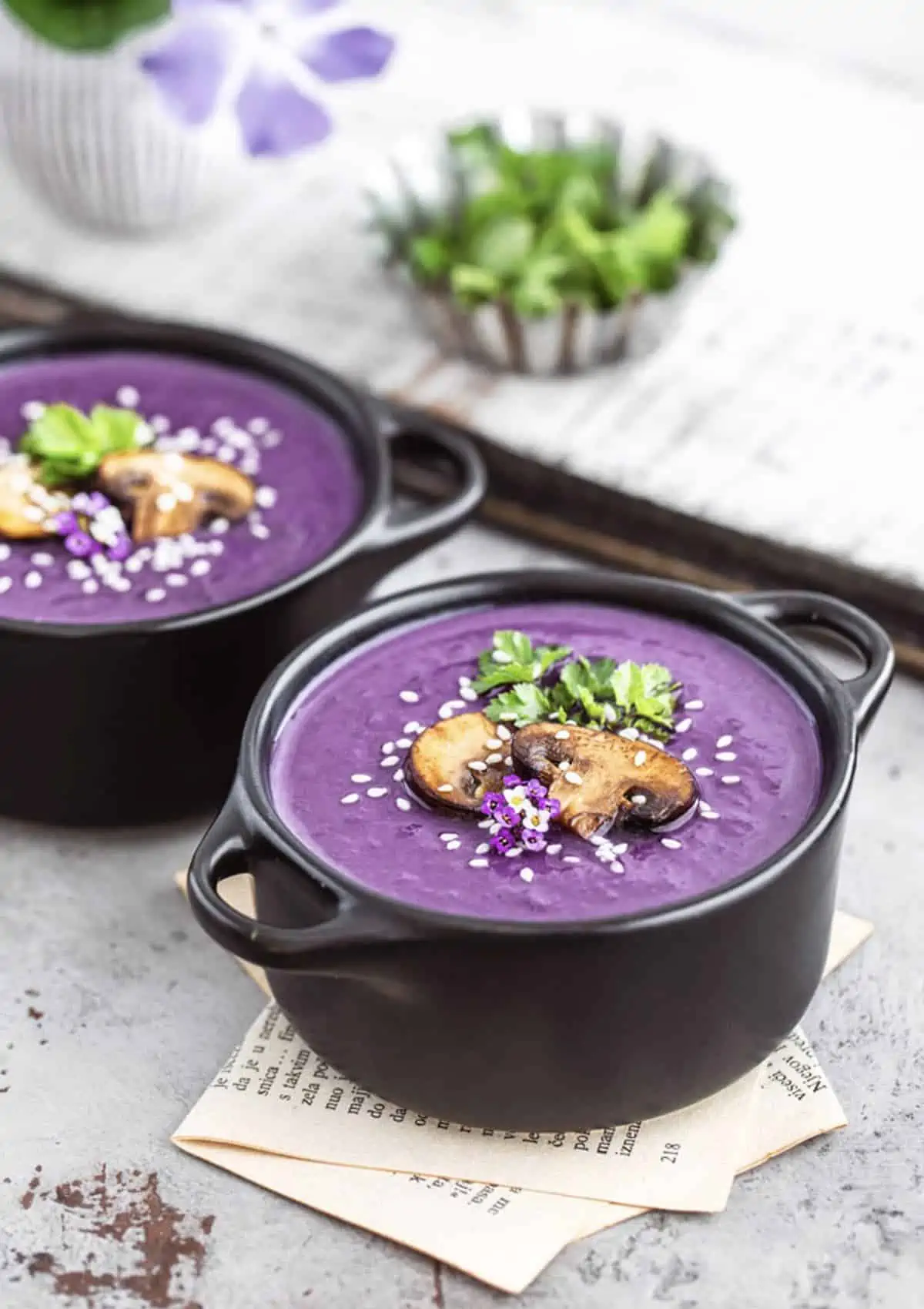 Content Type: Blog
Why We Love It: We love being vegan, but it's not a diet that easily lends itself to affordability or time-efficiency at first-glance. Julie at The Simple Veganista started her blog back in 2012 to show people that's entirely possible to eat a nutritious vegan diet without all sorts of fancy do-dads or spending an arm and a leg. To borrow her quote: "Eating vegan is not about restrictions, it's about creating new habits, healthy habits that encompass the world around us making it a better place for all." The Simple Veganista's recipes are vegan-friendly and are geared towards American cuisine, although she does post raw recipes from time to time.
You'll Like It If:
You're looking for American-style recipes
You're looking for advice on raising a vegan family
Content Type: Blog; Cookbooks
Why We Love Them: Vegan Yack Attack is one of the longest-running vegan food blogs out there, and with recipes like Air Fryer BBQ lentil meatballs and buffalo chickpea ranch pizza, it's not hard to see why. Most of Vegan Yack Attack's recipes lean towards America- and Southwestern-style dishes, but with hundreds of delicious recipes, there's something for everyone on her website. A fare of Vegan Yack Attack's can have long ingredient lists and require some specialty ingredients, but they're a must-see for vegans who know their way around a kitchen and who want meals that pack a flavorful punch.
You'll Like Them If:
You enjoy American-inspired and Southwestern-inspired recipes
You're comfortable cooking recipes that are a little more intensive or require specialty ingredients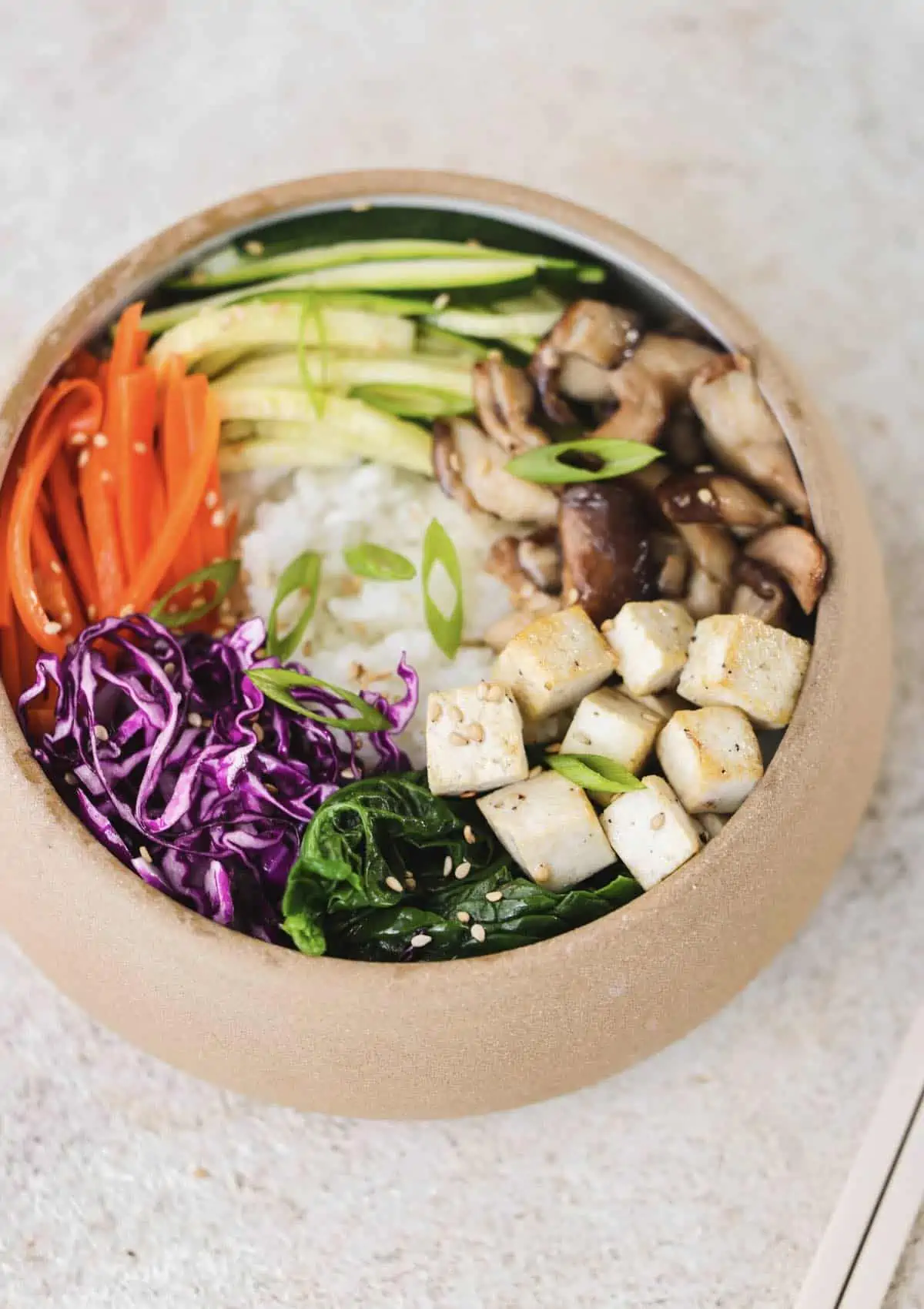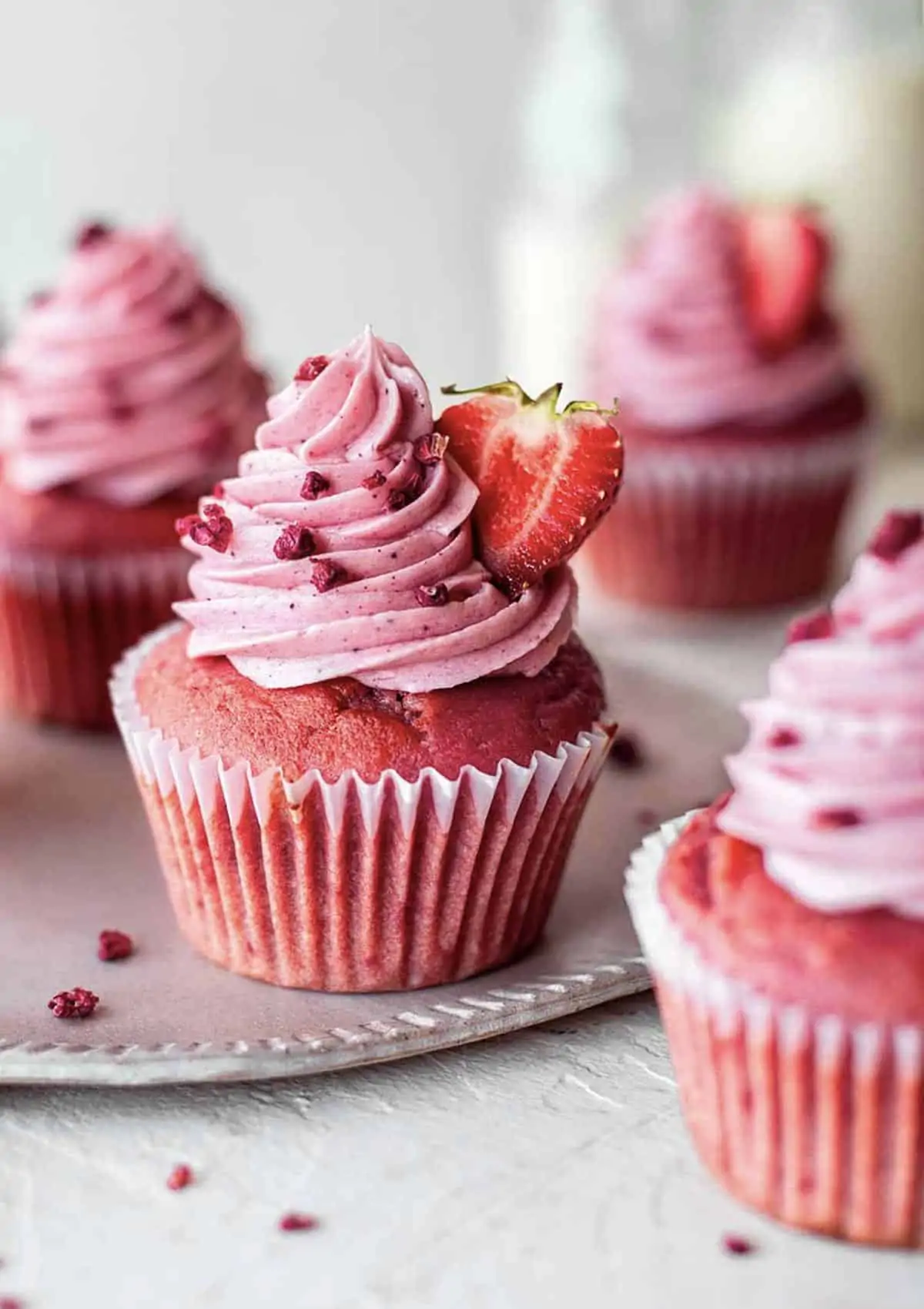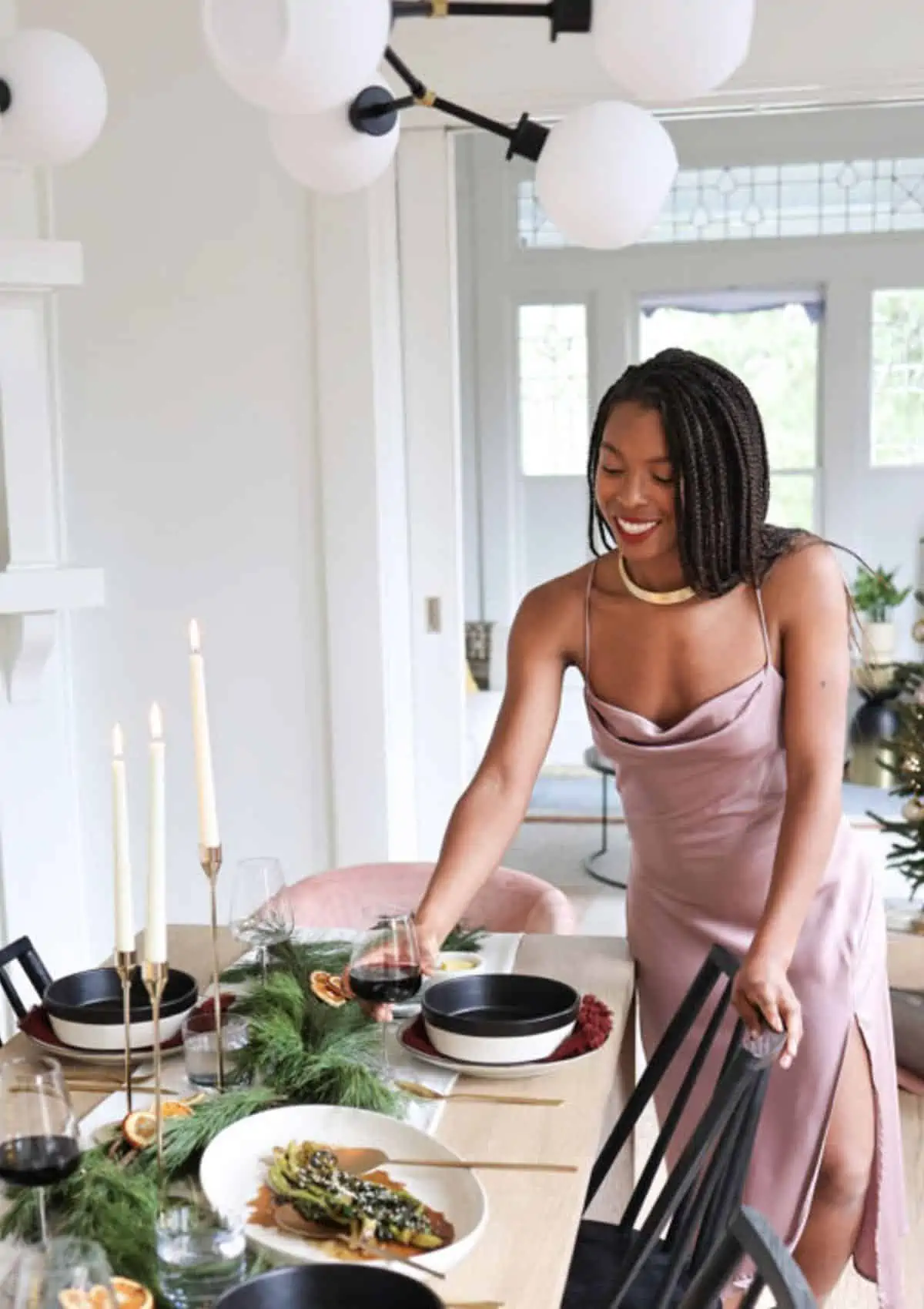 Content Type: Blog; YouTube
Why We Love Them: Run by a classically-trained chef, The Buddhist Chef offers vegan and cruelty-free recipes that are anything but boring. With recipes ranging from vegan creme brulee to portobello steaks and sushi balls, The Buddhist Chef's recipes are incredibly flavorful while also being surprisingly short in terms of ingredients.
You'll Like Them If:
You prefer vegan recipes that are insanely delicious but not too complicated to prepare
You want vegan recipes that are practically guaranteed to be delicious (they were designed by a classically-trained chef, after all)
Content Type: Blog; YouTube; Cookbook
Why We Love Them: BOSH is incredibly transparent in their mission: they're "here to help everyone eat more plants!" But at Bosh, you're not going to find humble salads and quaint bowls of oats — you're going to find recipes like PB&J French toast and bacon cheeseburger hasselback potatoes that will have your stomach growling! Many of the recipes on BOSH can be a little long in terms of ingredients or cooking steps, but trust us, it's all worth it!
You'll Like Them If:
You're looking for innovative restaurant-quality vegan recipes to spice up your diet
You want to spice up your meals with something a little more complicated but a heck of a lot more flavorful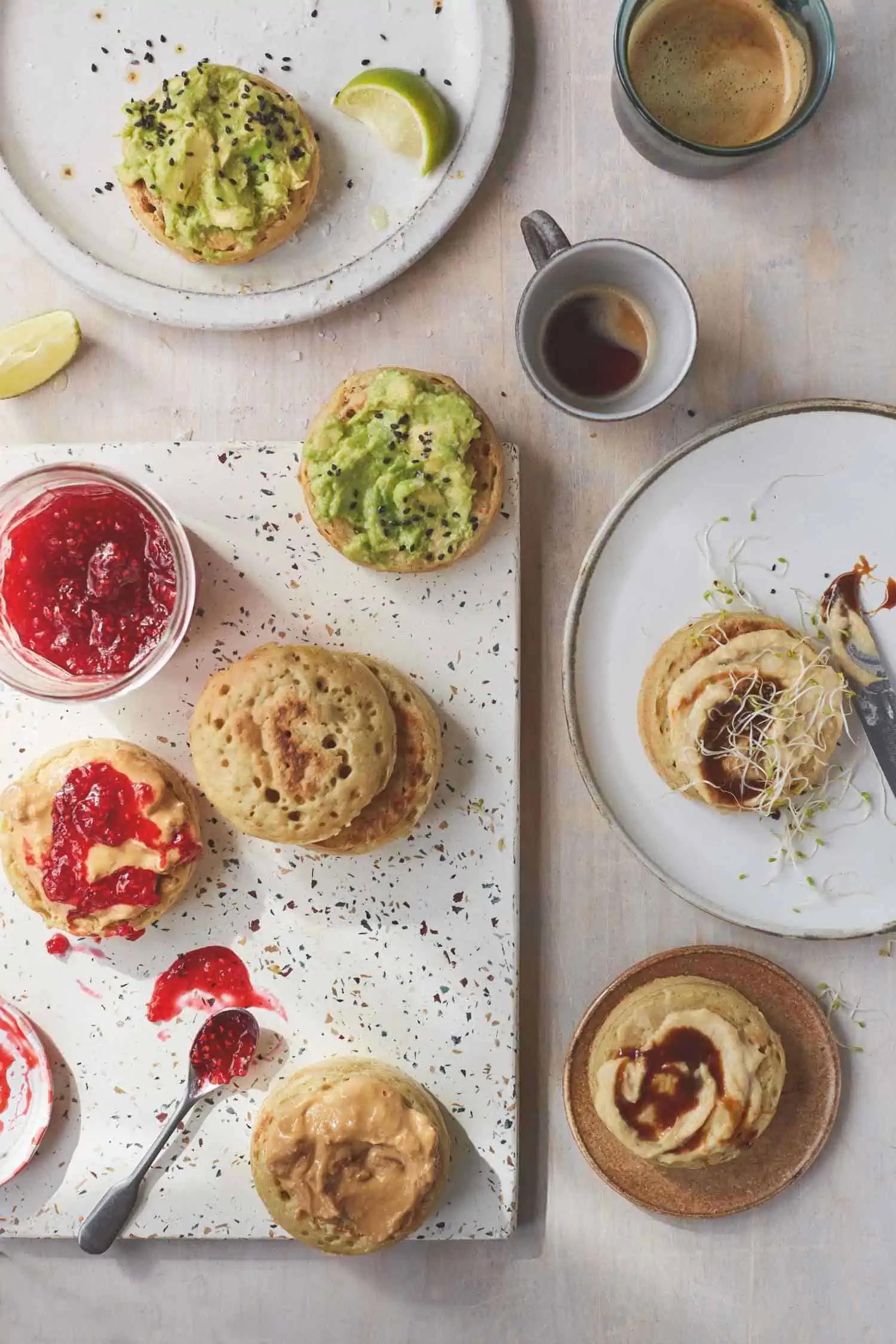 Content Type: Blog; Cookbooks
Why We Love Them: Oh She Glows is one of the oldest vegan food blogs out there, and with good reasons — all of her recipes are so awesome! Oh She Glows focuses on plant-based recipes that are appealing to both vegans and the non-vegans they love, with many of the recipes excluding certain common allergens. If you're someone who thinks that following a vegan diet is an insurmountable challenge, you'll find Angela's story (and content!) immensely inspiring.
You'll Like Them If:
You want veganized versions of your favorite classic (often American-style) recipes
You're interested in recipes that would appeal to all members of your family as you transition to a vegan lifestyle
Content Type: Blog; Cookbook
Why We Love Them: If you have kids, or like playing with your food, you must check out Fork & Beans. Not only does she have the cutest recipe photos that you ever did see, but she also has many recipes that are designed to exclude certain allergens but which are still kid-friendly in taste and design. Many of Fork & Bean's recipes also feature a small craft component (like these Mayflower pudding cups) for some extra fun for your kiddos, and of course some wonderful memories!
You'll Like It If:
You want kid-friendly vegan recipes
You want to create adorable vegan creations for children's celebrations
Content Type: Blog; Cookbook
Why We Love Them: Run by a former fromagier (and her husband) who, by her own admission, thought that she could never follow a vegan diet, Keepin' It Kind is a fun blog dedicated to showing others that "kind food is the key to a kinder world."
Keepin' It Kind's recipes run the gamut from American-style recipes like this vegan Thanksgiving leftovers sandwich to more international fare, like this bahn mi-less bahn mi bowl, but all recipes do show that you don't have to deprive or bore yourself as a vegan. In fact, it can be quite fun!
You'll Like Them If:
You're looking for a mix of American-inspired and international recipes
You're looking for advice and recipes from someone who loves being vegan, but once thought that she could never be a vegan
Content Type: Blog, Instagram
Why We Love Them: EhVegan is #InstagramGoals. Their recipes photos are so gorgeous they should be featured in magazines. In fact, they've been blowing up on Instagram because of their smoothie bowls that are 100% #BreakfastInspiration.
But EhVegan doesn't offer you inspiration photos and recipes — their website also covers a vast spread of lifestyle topics, from travel in Hawaii to nutrition and product reviews.
You'll Like Them If:
You're looking for both vegan lifestyle tips and recipes
You prefer consuming content on Instagram
Content Type: Blog; YouTube; Podcast
Why We Love It: So many blogs out there feature veganized Italian staples, like pizza and stuffed shells. But The Sexy Vegan takes vegan Italian cooking to the next level with relatively uncomplicated recipes like green pea risotto and pan-fried semolina cakes that will make your taste buds sing. The Sexy Vegan also features some non-Italian recipes as well, like salted chocolate truffle vegan ice cream. So if you excuse us, we need some time to deliberate on which of The Sexy Vegan's recipes we should make next!
You'll Like It If:
You're looking for Italian-inspired recipes with reasonable-length ingredient lists
You want recipes that would work well for a weekday dinner or a fancier affair for guests
Content Type: Blog; YouTube
Why We Love It: I'm based in California, so I've pretty much had my share of heavenly Mexican food (especially of my fav, burritos). But when I feel like making something homemade, Dora's Table is my go-to — and definitely should eon your radar if you're a fan of Mexican cuisine. Dora Stone of Dora's Table has been able to strike the delicate balance between retaining the flavor and authenticity of dishes from around Mexico while also making them vegan-friendly and (mostly) healthy. From these vegan fish tacos inspired by the fish tacos of Baja California Norte to a pre-Colombian champurrado, Dora's Table's recipes offer a gastronomic tour of Mexico for vegans who are looking for traditional Mexican recipes.
You'll Like It If:
You enjoy Mexican cuisine
You're a vegan looking to sample authentic regional dishes from around the world
What's Your Favorite Vegan Blog?
This is only a tiny sampling of all the fantastic vegan blogs out there. Do you have a favorite we missed? Give them a shout-out in the comments below! While you're waiting for more vegan blog posts, check out our Top 18 favorite vegan podcasts!