Say cheese! But hold the dairy. If you've ever wondered if you can enjoy the gooey, melty, and utterly delicious world of mozzarella without a single cow getting involved, you're in for a treat. Vegan mozzarella cheese is here to steal the spotlight and your taste buds.
From pizzas that sing with plant-based perfection to caprese salads that dance with cool creaminess, this dairy-free delight is taking the culinary world by storm. Let us introduce you to the smoooth, stretchy, and oh-so-mouthwatering world of mozzarella cheese without the moo.
If you're eager to start living the vegan cheese dream, keep reading!
What is Mozzarella Cheese?
Dairy mozzarella contains lactose and dairy proteins taken from cow's milk. Vegan mozzarella is made from plants instead of dairy. It melts and stretches just like dairy mozzarella but uses ingredients like cashews, coconut oil, and/or vegetable starches as a base. The plant-based version has no cholesterol and does not rely on harming animals to produce. A definite plus!
Best Vegan Mozzarella Cheese Brands
When it comes to vegan cheese, there are some real stars on the plant-based scene. In this section, we're spilling the beans on the coolest delicious dairy-free options on the market. These brands have the most melt-in-your-mouth appeal that really rivals traditional cheese.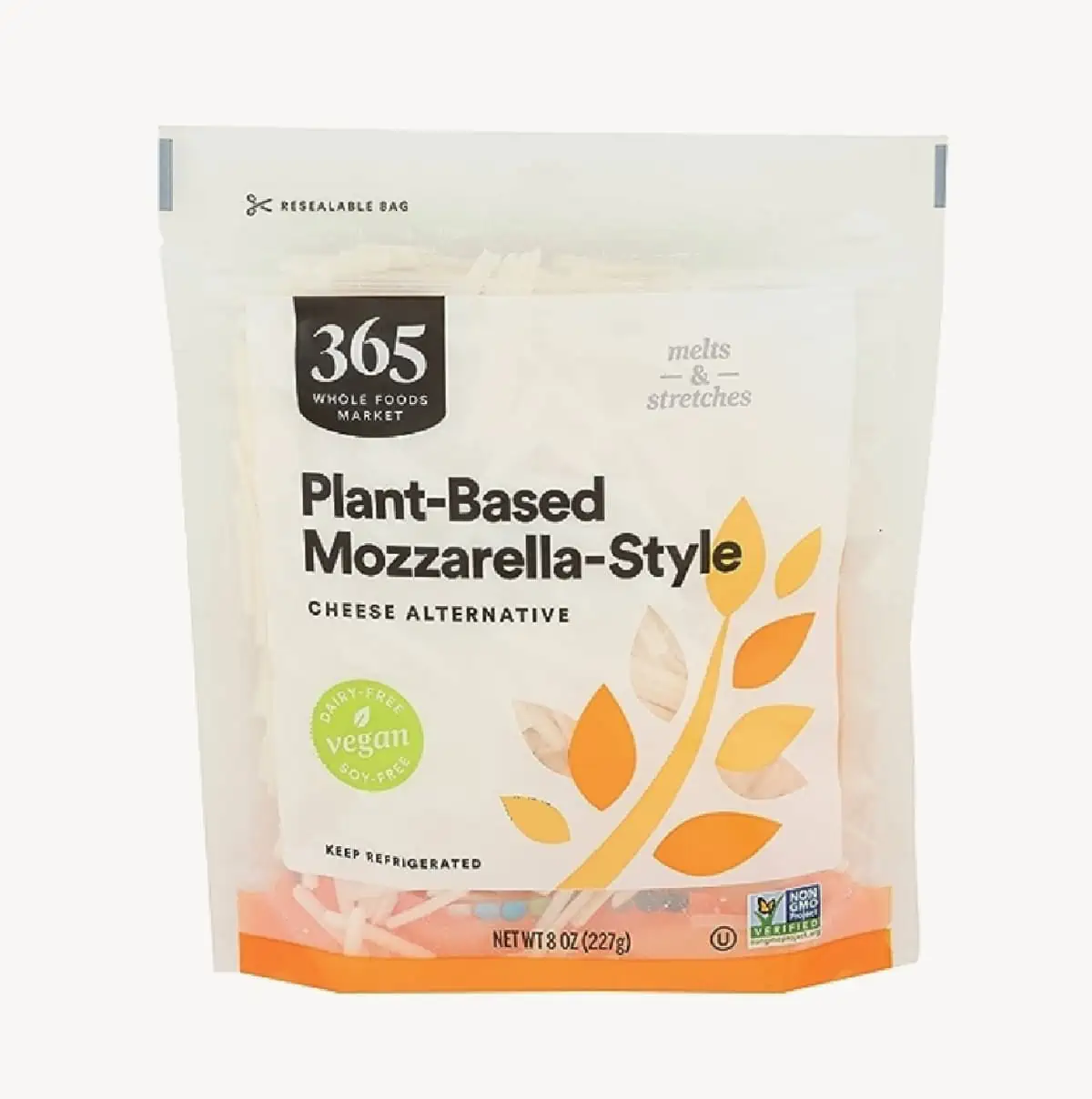 If you're a fan of the Whole Foods Market store brand, you're going to be tickled that they also offer plant-based, mozzarella-style shreds and sticks. You can usually find them in the regular dairy section of any store. The main ingredients are coconut oil and two types of starches—potato and tapioca. The 365 brand melts wonderfully and offers a much more reasonable price than other brands.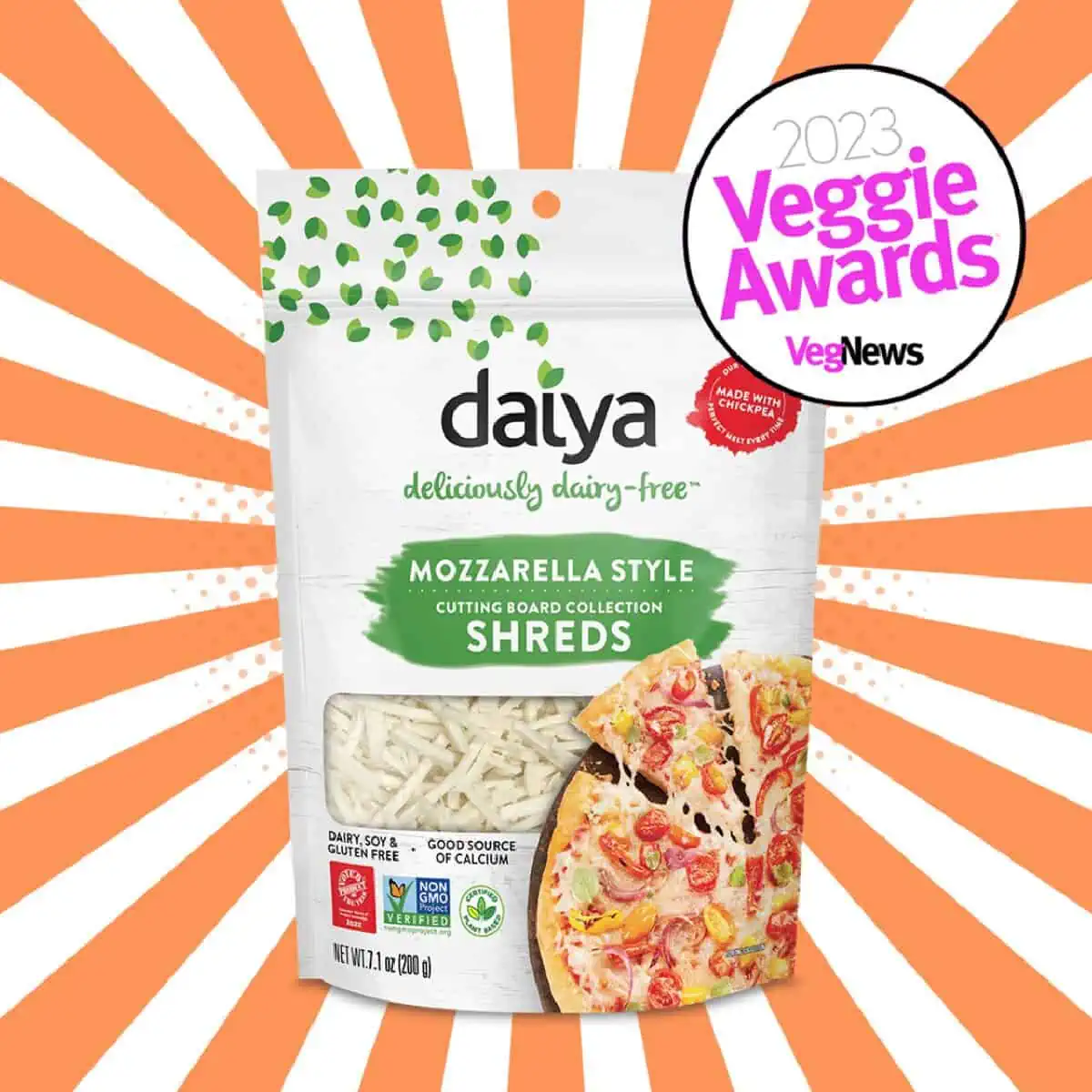 This award-winning and allergen-friendly cheese brand has a new Cutting Board Cheese Collection, which includes mozzarella-style shreds. Daiya has great success with making super melty cheeses that are awesome in sandwiches and on pizza. If you used to be a big fan of string cheese, you're going to love their mozzarella sticks!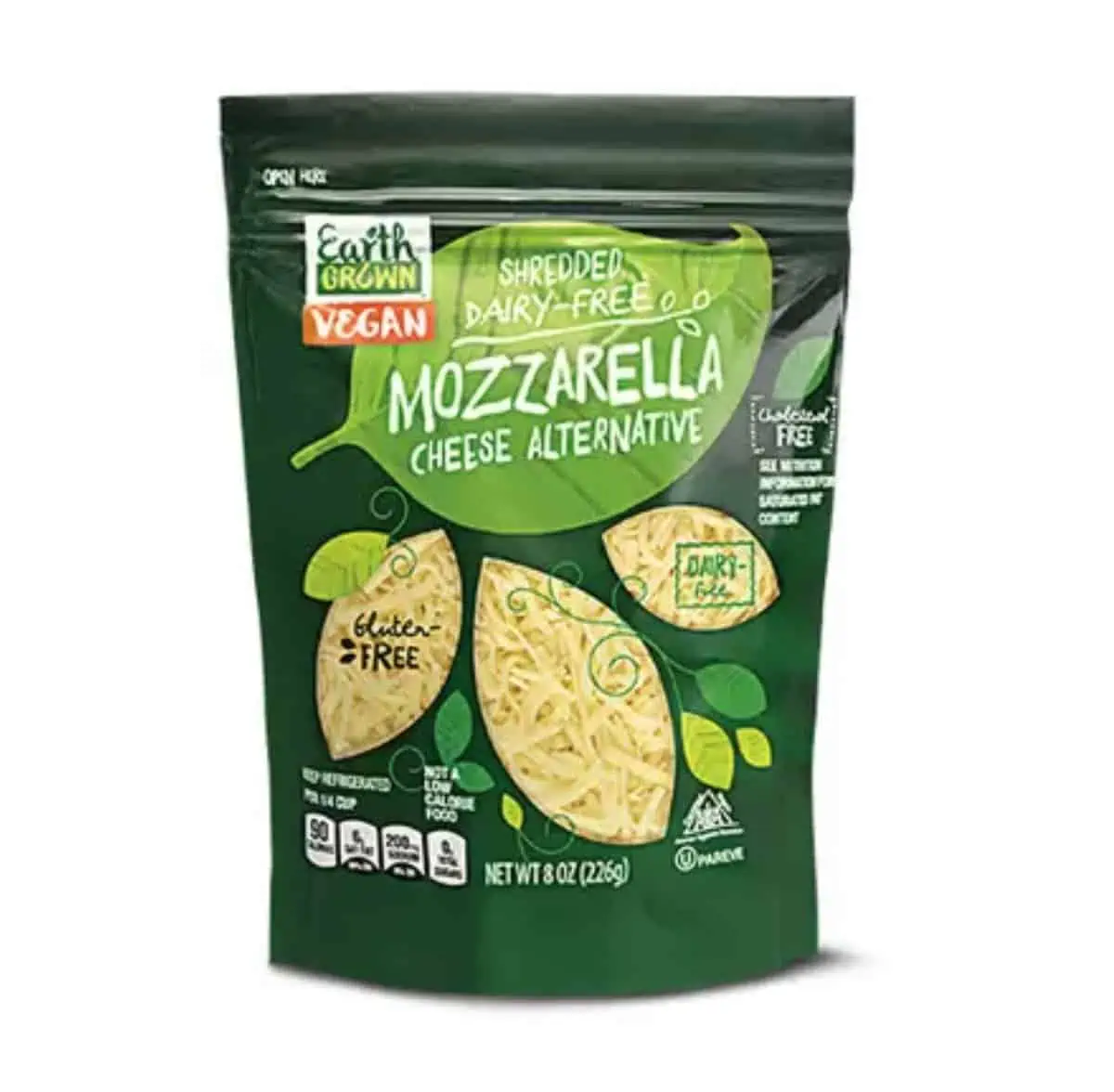 Aldi has gone out of their way to make a plant-based diet accessible to more people. It seems like every week they are coming up with new and exciting vegan foods, including dairy-free mozzarella cheese. Their shredded, dairy-free mozzarella alternative is a solid cheese choice for any recipe. Way to go, Aldi!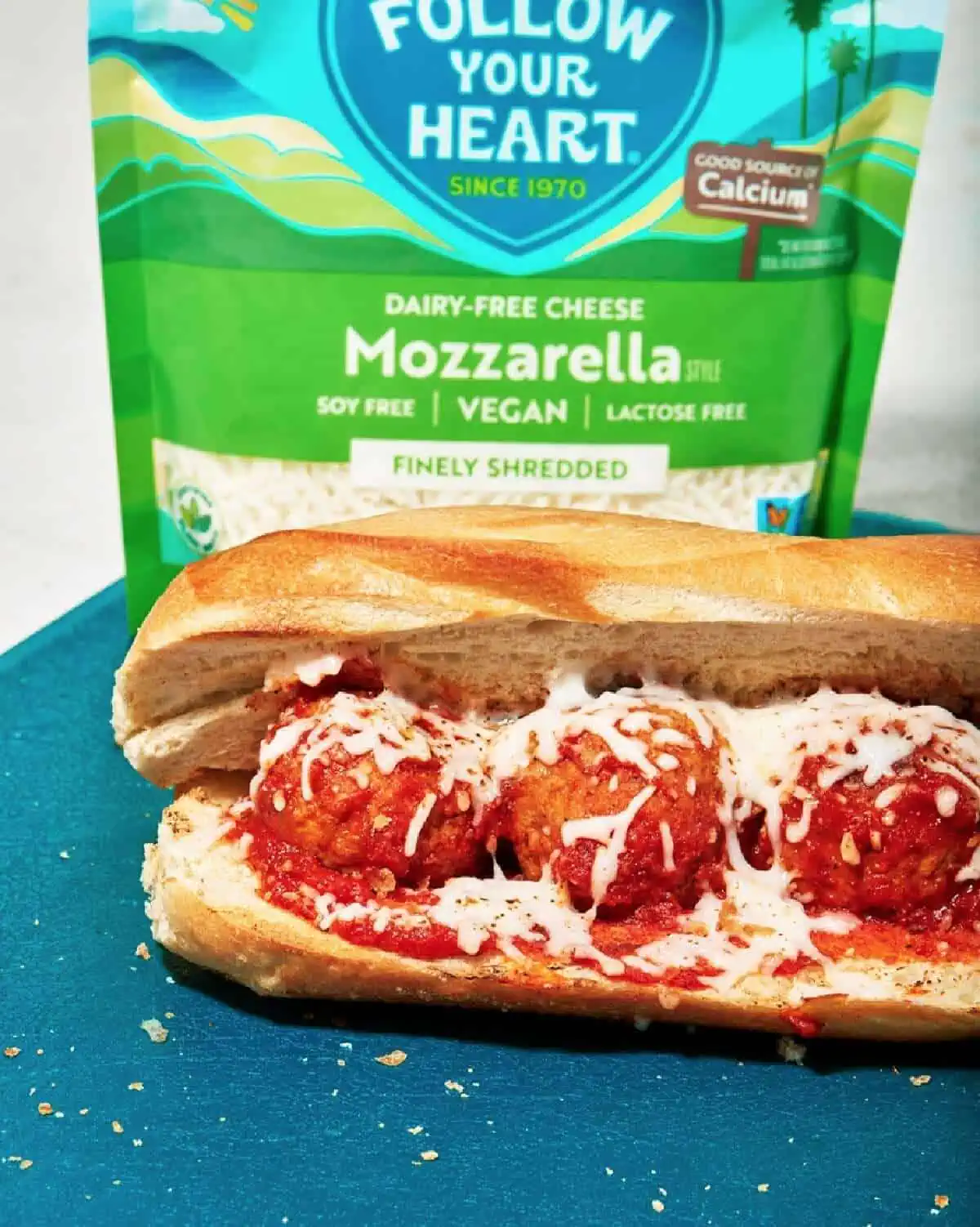 A popular vegan cheese brand that offers fine shreds and slices and also blocks of plant-based mozzarella as well. Since 1970, FYH has been easy to find in most grocery stores and makes dairy-free cheese enjoyable to both vegans and non-vegans alike. Follow Your Heart mozzarella is non-GMO, soy-free, gluten-free, Kosher, and a good source of calcium. An excellent choice for any dairy-free cheese lover!
If you're a Target fan, you have probably glimpsed their plant-based mozz-style shreds in the grocery aisle. With a base of coconut oil and potato starch, the Target store brand is pretty much on par with even the more expensive brands. This dairy-free mozzarella is kosher, gluten-free, non-GMO, and excellent for vegan nachos, tacos, pizza, and chili. Great for a late night grab when you're out shopping anyway.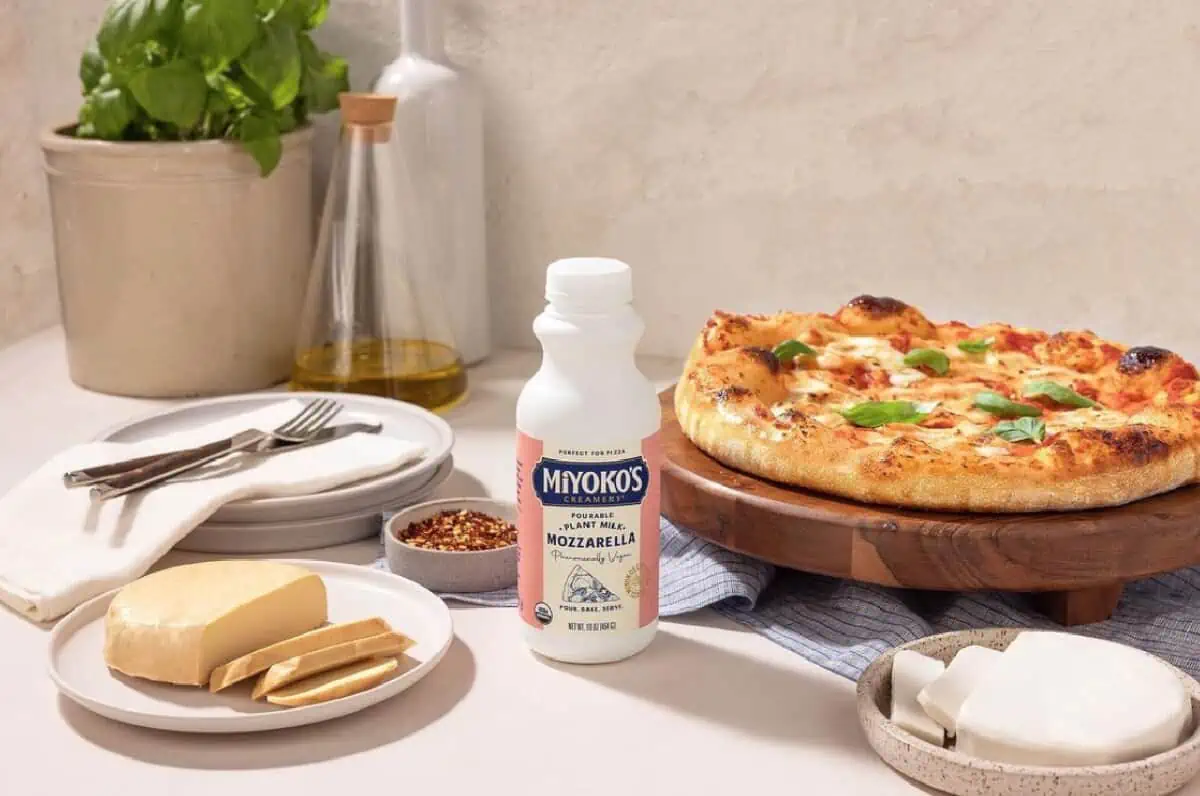 A delicious and dependable brand that sells both pourable and fresh block (smoked and classic) cashew mozzarella. Miyoko's blends creamy cashew milk and coconut oil with tapioca starch into the most luscious cheese with a truly traditional taste. We love the new pourable consistency that's perfect for pizza and classic casseroles.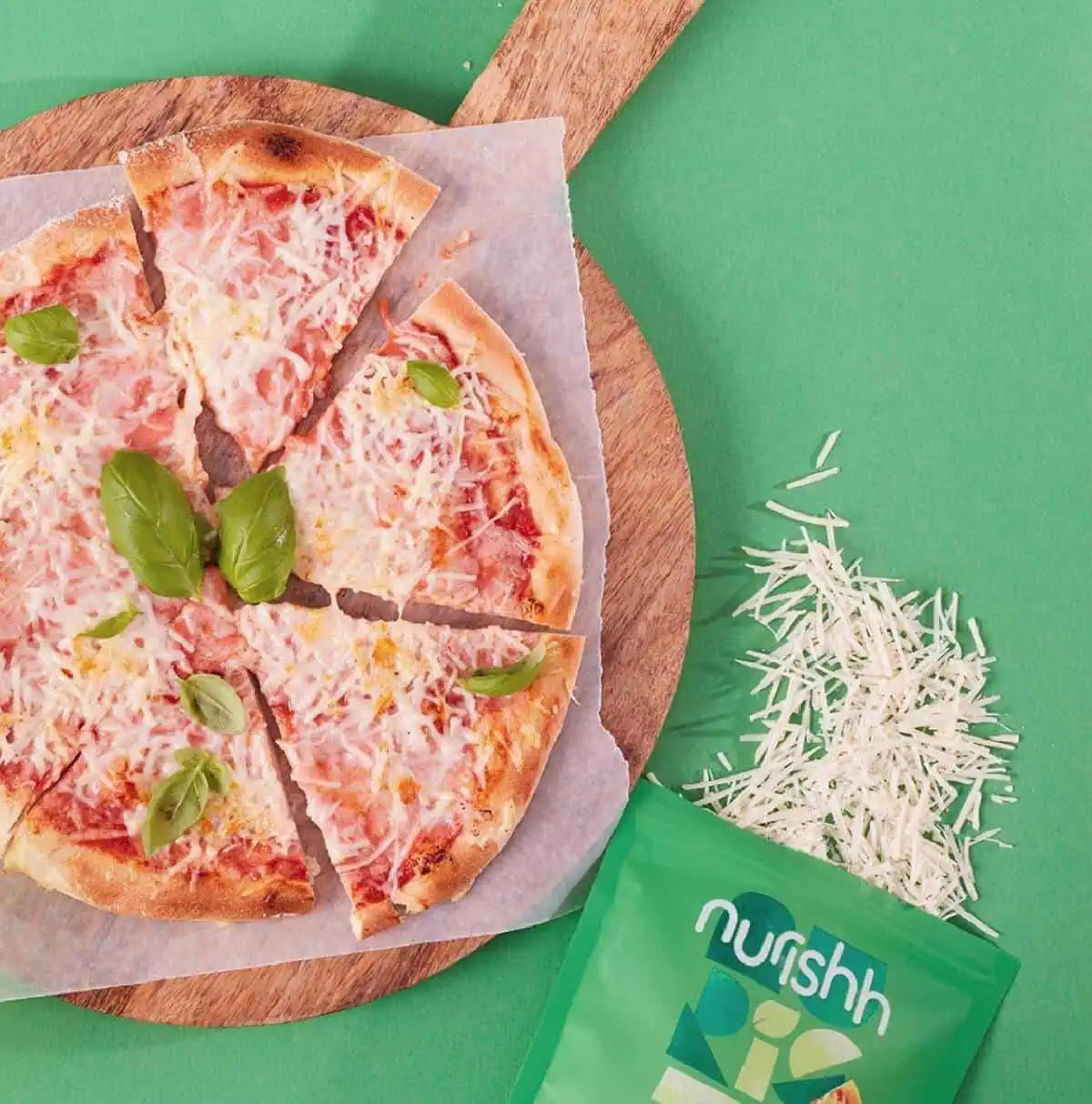 A newer plant-based cheese brand that has many exciting options for adding to pizzas, potatoes, appetizers, and other tasty meals. Nurishh offers both slices and shreds for their mozzarella cheese, but also cubes of cheddar and hot pepper and cream cheese, as well. Their cheeses are lactose and dairy-free, as well as a good source of calcium and vitamin B12.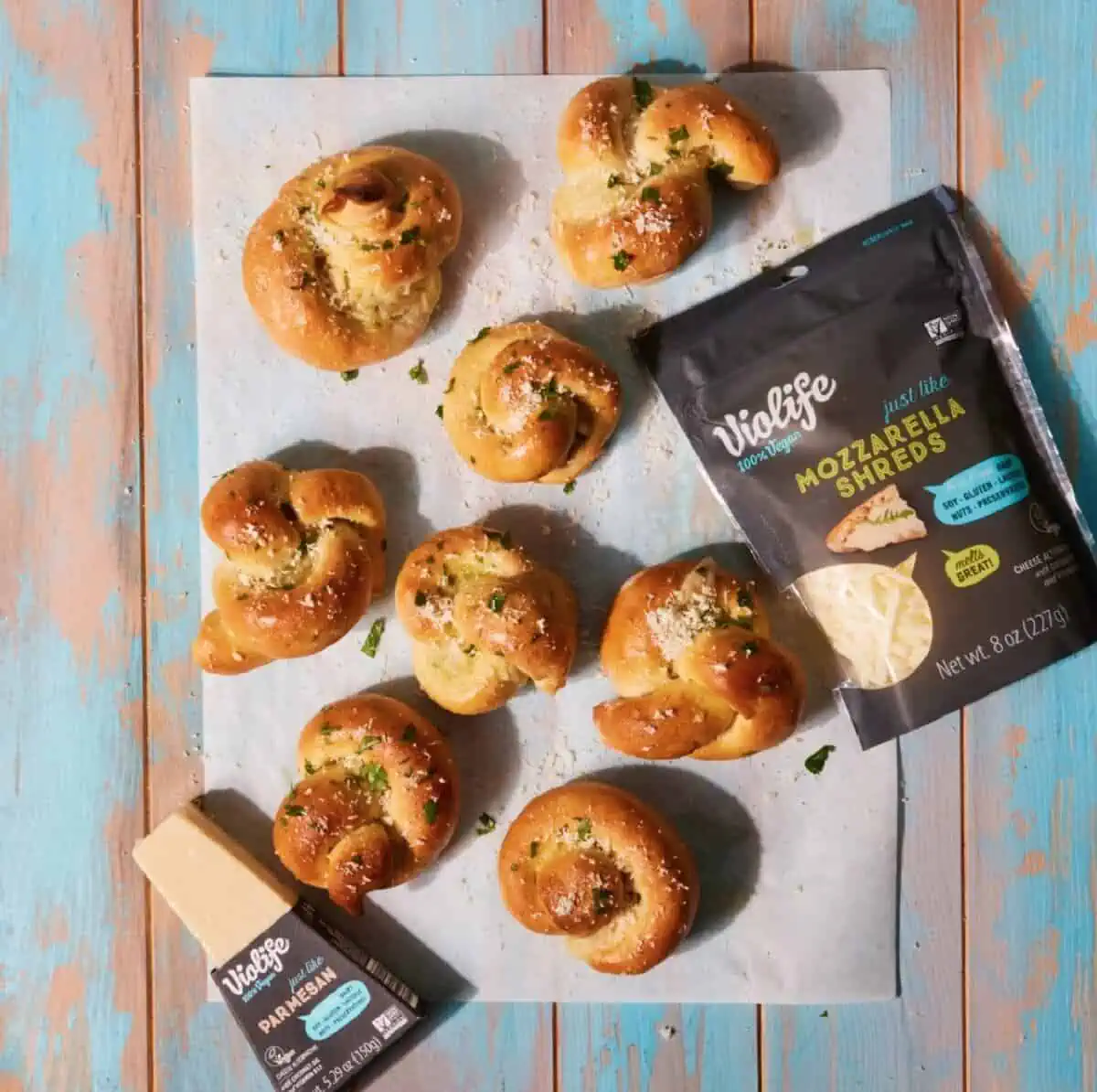 The King of the Cheese brands! Not only does Violife have at least 14 different vegan cheese options, but they also have dairy-free cream cheese, dips, and spreads. You can choose between blocks, shreds, shaves, or slices to fit any favorite recipe. Violife mozzarella cheese is one of our favorites and melts beautifully!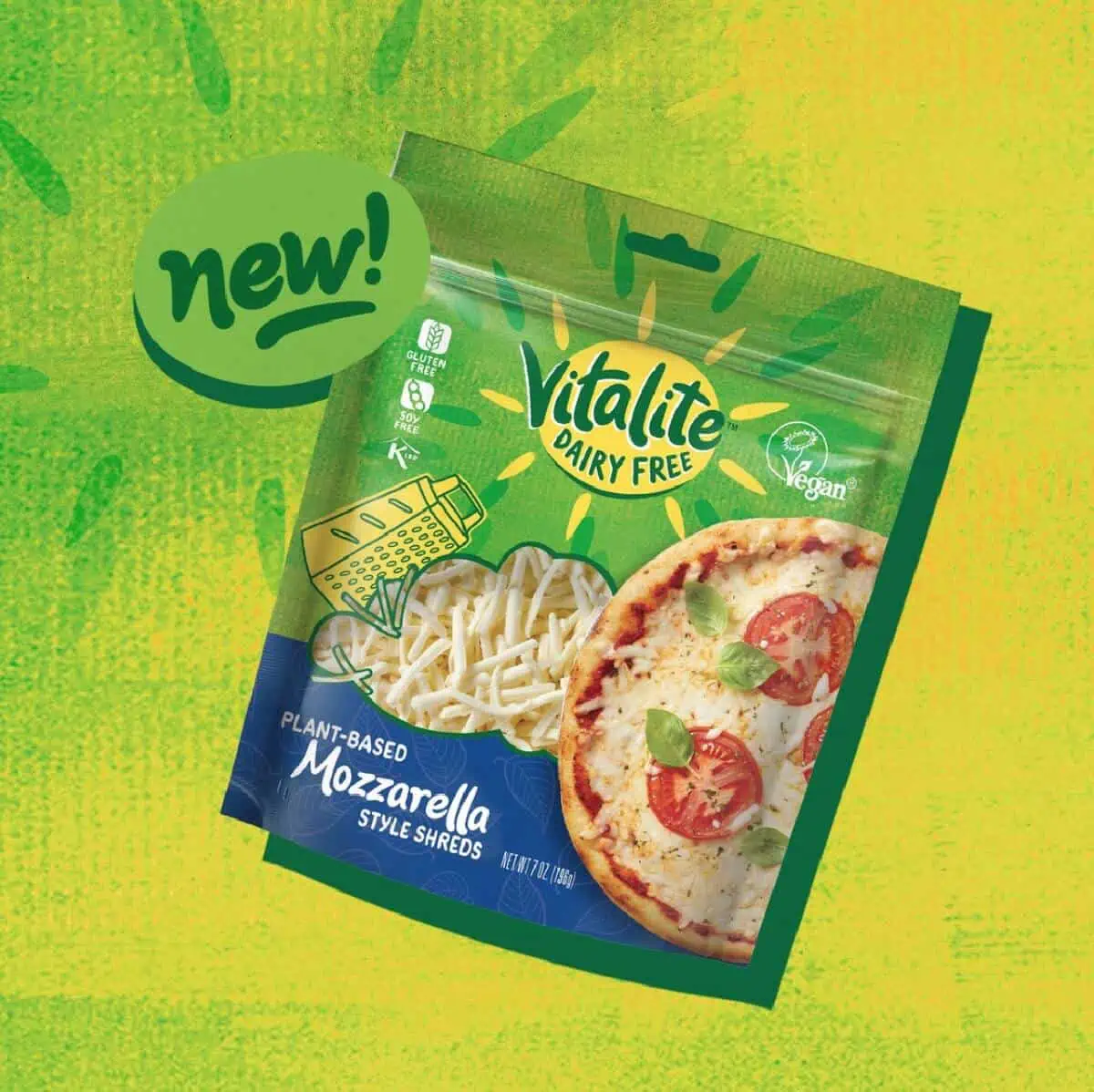 This plant-based brand offers both slices and shreds in its cheesy line-up. Vitalite's products are gluten-free, soy-free, and Kosher with a coconut oil and potato starch base. If you're searching for more vegan cheese, they also offer cheddar, cream cheese, and parmesan products as well. Temptingly tasty!
FAQs
Is vegan mozzarella a good source of protein?
Unfortunately, that's the only downside with dairy-free mozzarella cheese. Unless the mozzarella is made from soy, there is usually only a little protein (or no protein) in each serving of vegan cheese.
How does the taste of vegan mozzarella compare to dairy mozzarella?
It depends on the particular brand or recipe, but they are very similar. Since dairy mozzarella cheese has a very mild, smooth, and slightly tangy flavor, it is very easily reproduced using plant-based ingredients like cashews, soy, or refined coconut, along with an acid like lemon juice.
Dairy-free mozzarella cheese isn't just a tasty alternative; it's proof that vegan cheese can be fun and fabulous. Say goodbye to the old cheese stereotypes and hello to a world of plant-based cheesy delights that won't leave cows feeling blue. It's time to dive into a dairy-free, cruelty-free, and utterly cheesy world that awaits you—it's time to get your vegan mozza groove on!
More Delightful Dairy-Free Recipes to Try