Recipe from Radiant Health Inner Wealth by Tess Challis.
Who's interested in a vegan dessert that's all at once healthy, elegant, easy, and downright scrumptious? Me—and hopefully you! I once made this for a cooking class which included a woman who said she hated tofu. Even she had to laugh when she realized that she was licking the tofu-based sauce off her plate! Needless to say, she stopped trash-talking tofu after that.
Caramelized Banana Bliss Bombs
2017-08-07 16:48:36
Serves 4
These banana bliss bombs are relatively easy to make, but fancy enough to serve at a 5-star restaurant! Serve them up to guests and they'll never guess the secret ingredient within: silken tofu. It's magic!
Spiced Vegan Cream Sauce
One 12.3 oz. container of silken tofu (firm)
½ cup pure maple syrup
2 tablespoons neutral-flavored oil (sunflower, melted coconut, safflower, etc.)
¼ teaspoon ground cardamom
¼ teaspoon ground cinnamon
⅛ teaspoon sea salt
Flair
1½ cups sliced strawberries
2 tablespoons crushed or chopped pecans
Bananirvana
3 firm bananas (not overly ripe)
1 tablespoon sugar (or coconut sugar)
1 tablespoon vegan margarine
1 teaspoon vanilla extract (or vanilla powder)
Instructions
In a blender, combine the tofu, maple syrup, oil, cardamom, cinnamon, and salt until very smooth and consistently creamy. Set aside (or refrigerate for up to a week).
Prepare the strawberries and pecans and set them aside.
Slice each banana in half lengthwise. Next, slice each banana half in half width-wise so that you end up with twelve banana segments that are each half of their original thickness and length.
Mix the coconut sugar and vanilla and lightly coat each banana segment evenly with the mixture.
Heat a very large skillet over medium-high heat. Add the margarine. When the margarine is melted, distribute it evenly over the pan. Place the banana pieces in a single layer on the pan. Allow them to get nicely browned on the bottom (this should take well under 5 minutes). Gently flip them over and brown on the other side. When both sides are gloriously browned and caramelized, turn off the heat.
To serve: Place sauce on each plate and top with banana segments. Garnish with strawberries and pecans and enjoy!
World of Vegan https://www.worldofvegan.com/
You'll have a big portion of vegan cream sauce (pictured below) left over that you can store in the refrigerator and continue to use throughout the week! It's great on waffles, pancakes, ice cream, as a fruit dip, and beyond. Cheers to that!
You can find more recipes, cooking classes, and more from Tess Challis at her website, TessChallis.com. Also be sure to check out her books and cookbooks like Food Love!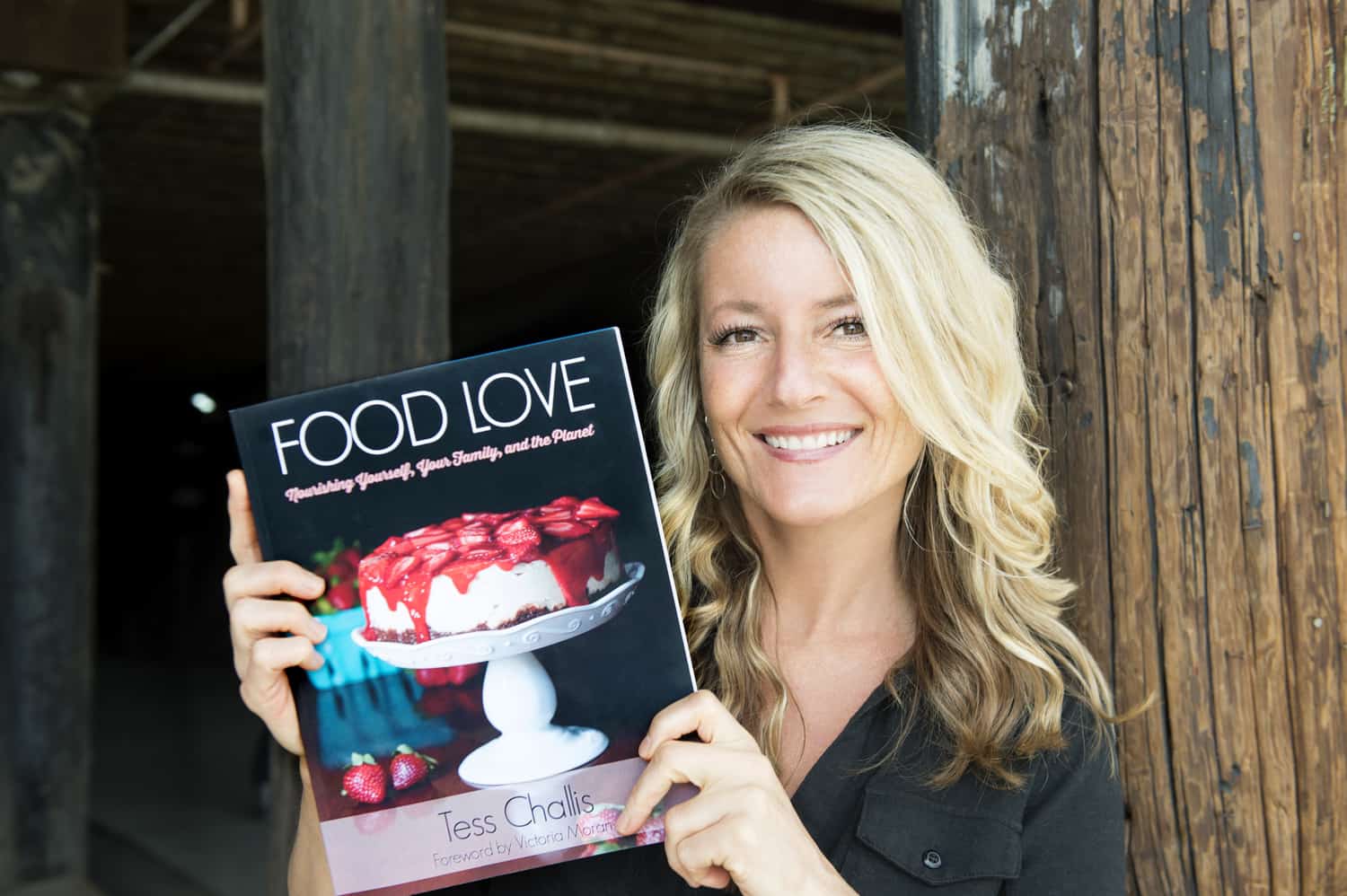 Recipe by Tess Challis. Food photography by Michelle Cehn. Photo of Tess by Melissa Schwartz.