Whether you're feeling inspired to get down to business in the kitchen or you'd rather just pick up a bag of vegan cheese shreds, there are plenty of options for enjoying some rich vegan cheddar.
Vegan Cheddar Cheese Brands
From vegan cheddar cheese shreds to slices, these brands have vegan cheddar on (b)lock!
Daiya, the pioneer of plant-based deliciousness, is here to satisfy your cheesy cravings! Their vegan cheddar cheese varieties are the perfect answer to traditional cheddar, minus the moo. Daiya's cheddar comes in slices, shreds, blocks, and even cheeze sticks! Don't skip their cheddar-style Cheeze Sauce perfect for pasta!
From slices to shreds, Follow Your Heart has nailed the art of mimicking traditional cheddar flavors without dairy. Created with a base of coconut oil and potato starch, this cheese melts and stretches just like the real deal.
GOOD PLANeT's cheddar cheese shreds redefine meltiness and taste, making them a go-to for pizzas and comfort dishes. You're going to want to try all of their vegan cheddar offerings, including their Smoked Cheddar Wheel, Cheddar Shreds, Cheddar Slices, and Cheddar Snack Packs.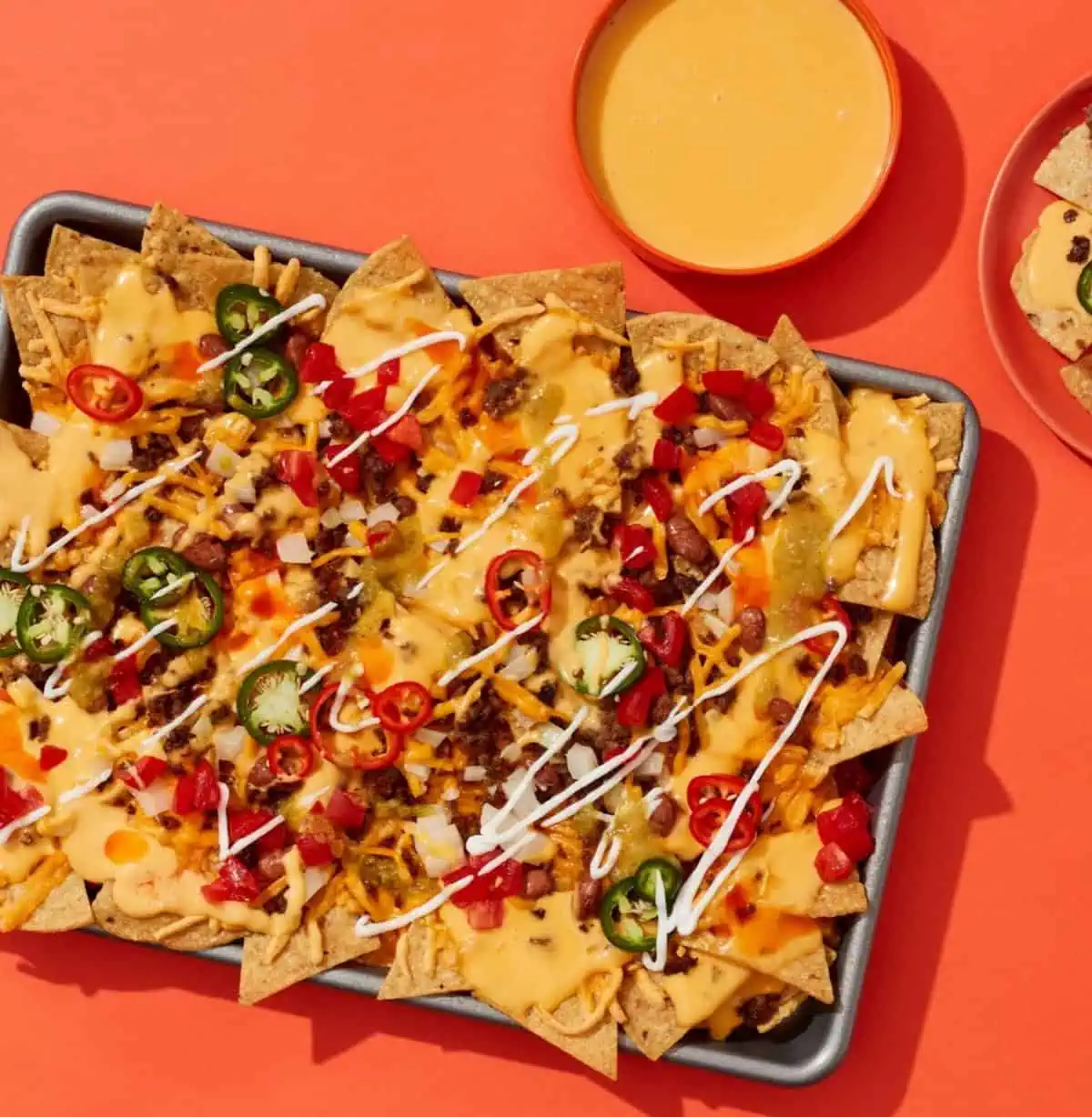 This awarding winning brand is all about artisanal excellence, minus the cows. Their vegan cheddar cheese wheels and blocks are a testament to craftsmanship, combining organic cashews and cultures to create rich, flavorful options.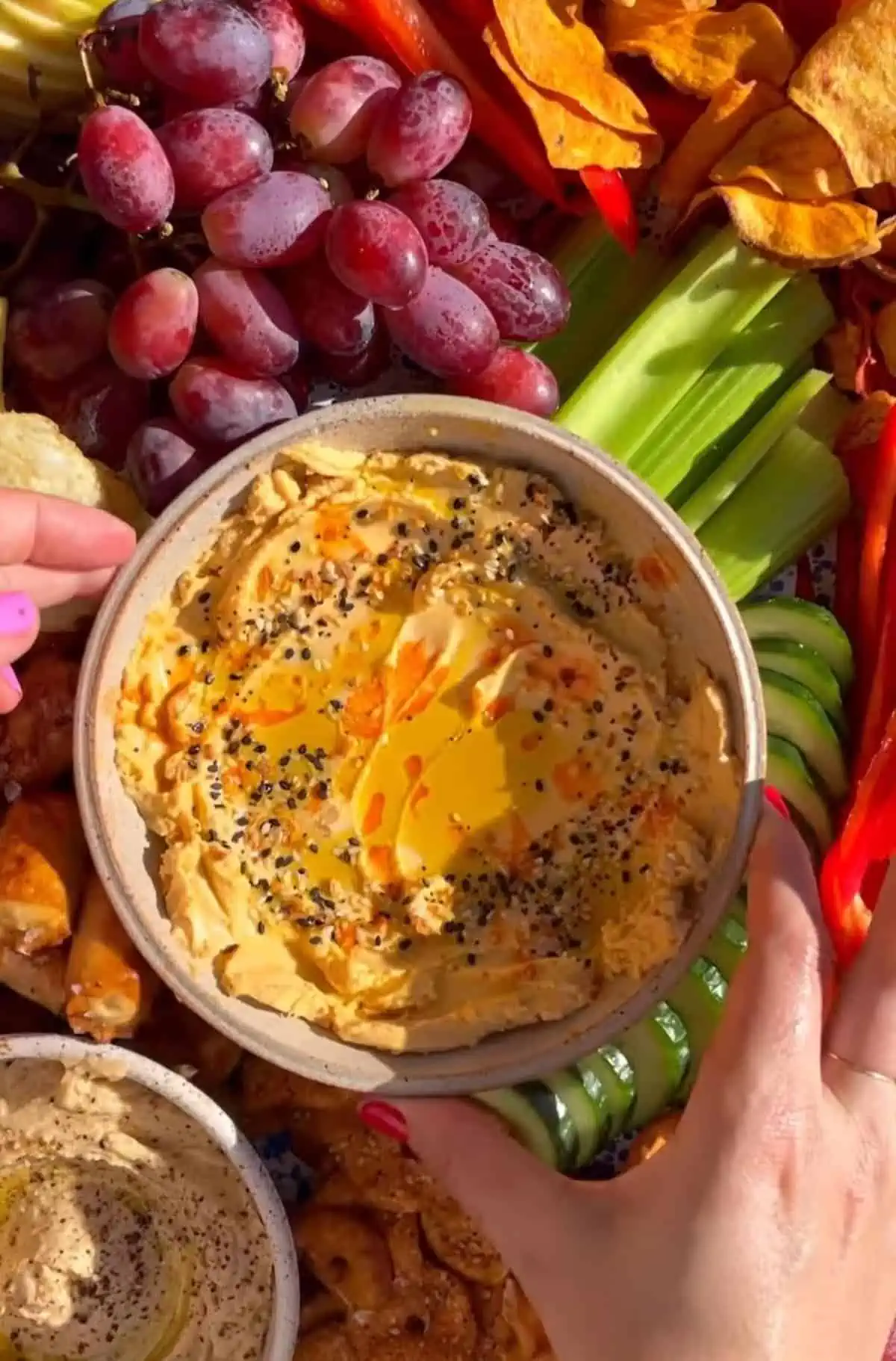 Moocho knows that the best cheesy flavor doesn't come from cows—it comes from plants! Aged just like dairy cheese, their vegan cheddar cheese shreds deliver a burst of bold flavor, perfect for topping off your favorite dishes.
Parmela Creamery is here to elevate the tradition of cheese, sans the animals. Their plant-based sharp cheddar slices and shreds are aged to perfection, crafted from cultured cashews and a hint of nutritional yeast. The result? Stretchy, melty goodness with the perfect cheesy flavor!
Simply Organic lives up to its name, delivering simply delightful plant-based options. Their vegan cheddar sauce is the perfect blend of creamy flavor. Simply mix with your favorite vegan butter and pour over nachos, pasta, or even add it to broccoli cheddar soup!
So Delicious vegan cheddar shreds are perfect for melting on nachos or stirring into pasta. Or stuff a grilled cheese with their cheddar-style slices for some melty goodness!
Unveil the wonders of vegan cheese with Violife. Their vegan cheddar cheese products, from slices to shreds, redefine cheesy satisfaction, using coconut oil and starches for the perfect texture. Melting, stretching, and simply delicious!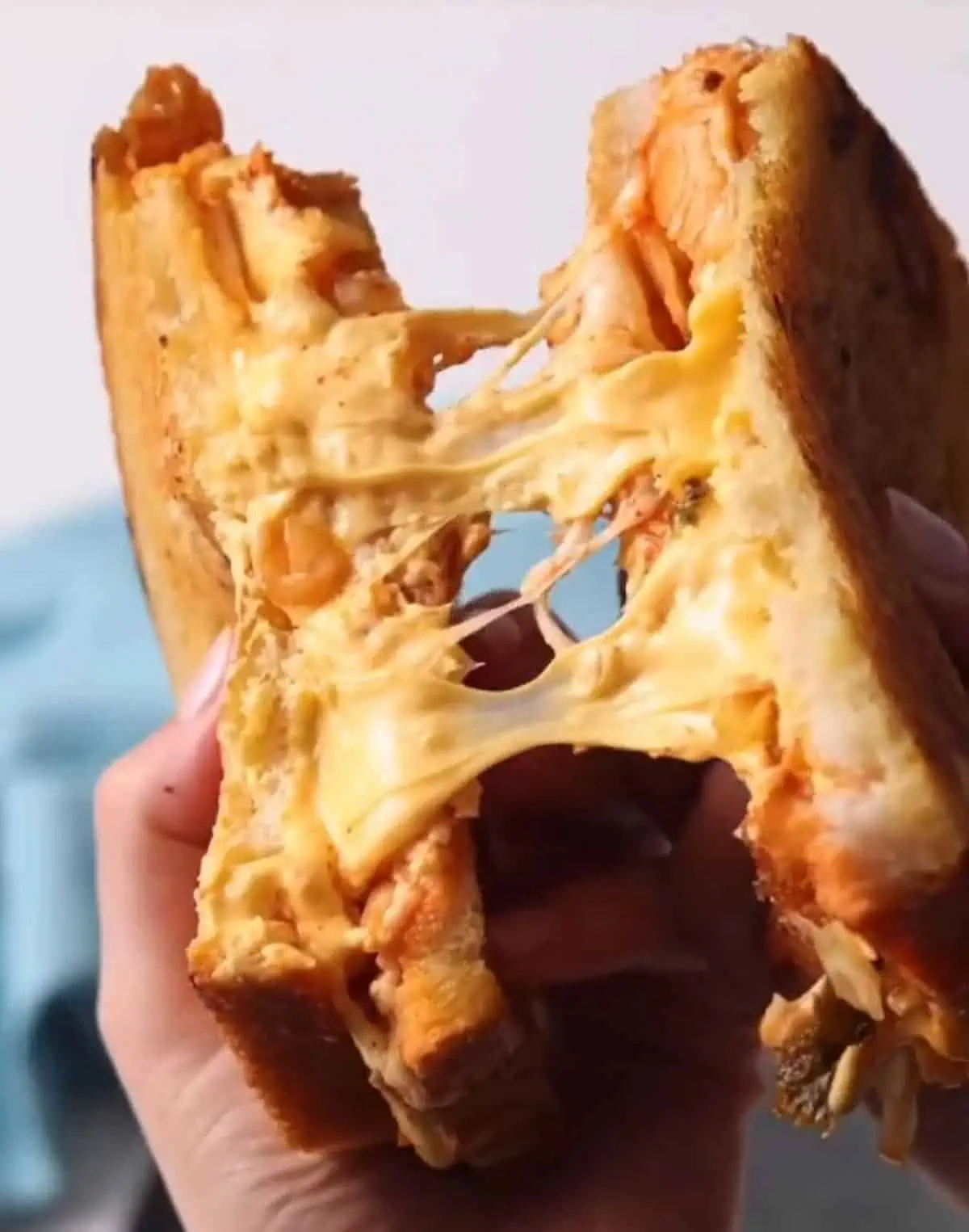 Vegan Cheddar Cheese Recipes
Get busy in the kitchen with these simple and satisfying recipes for vegan cheddar!
A souper creamy and comforting recipe from Sweet Simple Vegan that comes together in just a little over 30 minutes! The soup gets a sharp vegan cheese flavor from ingredients such as soaked cashews, nutritional yeast, onion, and garlic. Serve alongside some toasted bread and enjoy!
It's not a party without a vegan cheese ball to cut into! This recipe from Courtney's Homestead features a combination of cashews, almonds, coconut oil, white miso, and spices, resulting in a rich and flavorful vegan cheese.
Made with just five simple ingredients, this smoky vegan cheddar recipe from Veggie Inspired couldn't be easier to make. Slather it on a vegan BLT sandwich, top it on a veggie burger, or just enjoy with your favorite veggies or crackers!
Perfect for pouring over your favorite pasta, pierogis, or potatoes, this velvety vegan cheese sauce from watch. learn. eat. is nut-free, gluten-free, and super easy to whip up! Keep it for up to five days in the fridge and enjoy frequently.
Vegan Cheddar Cheese Taste Test
In the name of great scientific experimentation, we decided to put four of the most popular brands head-to-head in a vegan cheese taste test! The three judges were: an omnivore, a brand-new vegan, and a longtime vegan. Our hope was that this would give a balanced perspective and help us find a clear winner—and it did! The winner, with a unanimous vote, was…well, you'll just have to read on and watch to see!
With so many vegan cheese brands out there these days, it can sometimes be tricky to know what exactly is out there! What's the very best dairy-free cheddar cheese on the market today? Four of the most widely available vegan cheese brands come head-to-head in this episode of: Battle of the Cheeses!
The Vegan Cheddar Cheese Competitors:
This list is not comprehensive—there are many other vegan cheddar cheeses out there (such as Go Veggie's vegan cheddar) but we chose the four vegan cheddar cheese options that are both the most accessible and the most popular. It's also worth noting that Daiya recently released a new formula for their vegan cheese shreds which they're slowly rolling out in grocery stores and food service. It's completely different from their original formula, so stay tuned for that. I tried it on vegan pizza at Disneyland and loved it!
The Winners
1st Place: Follow Your Heart's Vegan Gourmet
2nd Place: Parmela Aged Nut Cheese
3rd Place: So Delicious Dairy-Free Cheddar Cheese
4th Place: Daiya Dairy-Free Cheddar Shreds
It should be noted that we only tried these cheeses in a quesadilla, and it's quite possible that the ranking would change when using the cheeses in different dishes. We also taste-tested the cheeses cold (unmelted) and confirmed our suspicions—they really are meant to be melted. Of the four, Parmela performed the best unmelted—in fact, I just sprinkled it on tacos the other night and it was delish!
The Judges
Michelle Cehn (Longtime Vegan)
Greg Hicks (New Vegan)
Dan Safko (Omnivore)
Many thanks to our guest judges: Greg Hicks (my biological father who I met for the first time this year and who has been vegan for 2+ months now!) and Dan Safko (omnivore, public speaker and entrepreneur). We hope that this helps you out next time you're at the grocery store shopping for vegan cheddar cheese!
P.S. Have you seen our Ultimate Guide to Vegan Cheese? Check it out to see some of the most popular options for each type of vegan cheese (for melting, spreading, sprinkling, sandwiches, serving on a platter, and beyond).
More Vegan Food Guides
This vegan cheddar cheese guide was written by Michelle Cehn and edited by Amanda Meth. Although we love the brands mentioned above, this is not a sponsored article.