As the vegan movement has gained momentum, so too has the rise of mission-driven vegan nonprofit organizations. In this article, we explore the most impactful and celebrated vegan nonprofits that are actively making a difference in the world today. Whether you are a committed vegan or simply interested in learning more about this important movement, the work of these organizations is worth exploring.
Vegan living and doing good in the world go hand in hand, and we hope this resource inspires you to get involved by donating time, skills, or money to these deserving causes.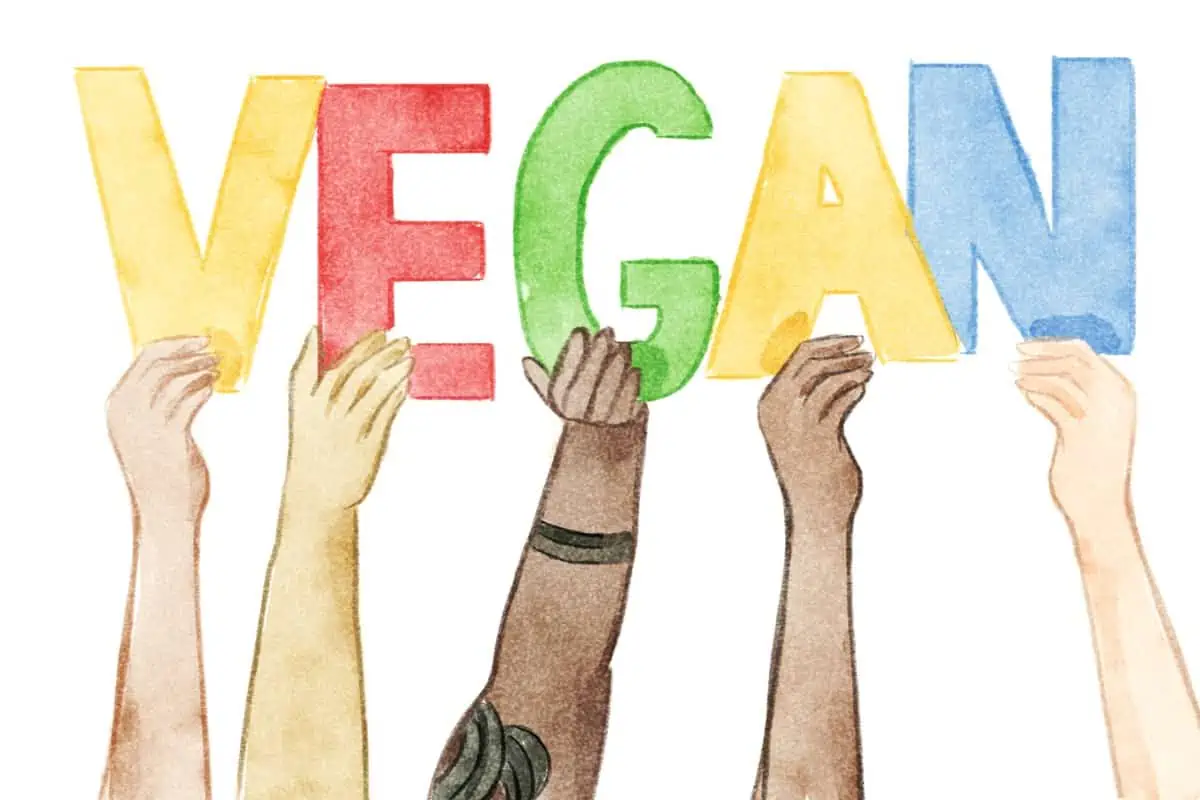 Types of Vegan Nonprofits
Animal Advocacy and Activism: Many nonprofits are dedicated to advocating for animal rights and promoting vegan choices through activism and education. These organizations often organize protests, campaigns, and other events to raise awareness about animal welfare issues and promote a vegan lifestyle.
Environmental Organizations: Climate change, deforestation, and water scarcity are just some of the environmental issues that are exacerbated by animal agriculture. There are many nonprofits dedicated to addressing these issues and promoting vegan food as a way to reduce the environmental impact of food production.
Health Organizations: The Standard American Diet is a central cause of many of the most common and dire diseases that plague people in the United States. There are many nonprofits that focus on educating the public about the health benefits of a vegan diet and providing resources for transitioning to a plant-based lifestyle.
Food Justice Organizations: These nonprofits work to promote food justice by addressing issues such as food insecurity, food waste, exploitation of farm workers, and sustainable agriculture. Food justice is a social justice movement that recognizes that access to healthy and nutritious food is a fundamental right. Vegan food justice organizations advocate for a more equitable food system for all.
Intersectionality: While the vegan lifestyle is often associated with animal welfare, it is also important to recognize the intersectionality of social justice issues. Many organizations are dedicated to promoting vegan living as a way to address issues of racial and economic inequality, food insecurity, and other social justice issues.
Animal Sanctuaries and Rescues: These are organizations that provide a safe haven for rescued animals, many of whom have been victims of abuse and neglect. These sanctuaries not only provide care and rehabilitation for the animals, but also serve as education centers, raising awareness about animal welfare issues and promoting the benefits of a vegan lifestyle.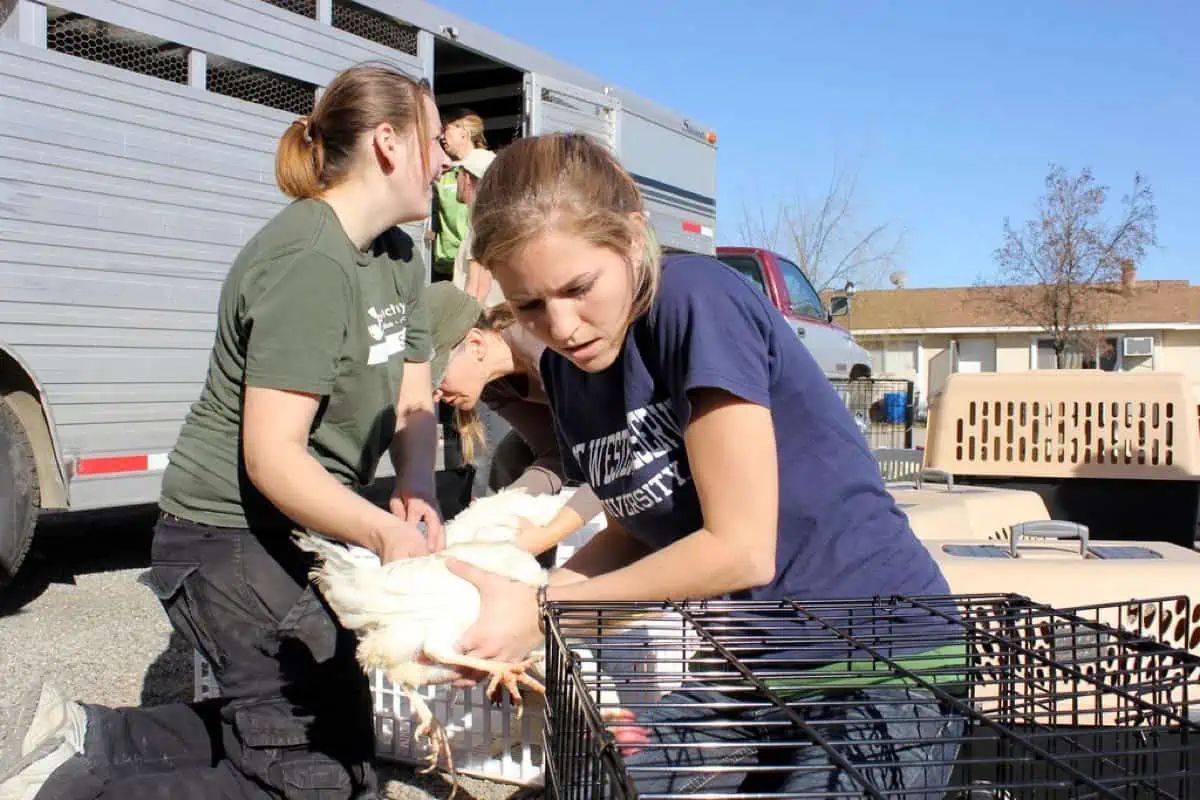 Vegan Nonprofit Organizations
Given the wide array of initiatives spread across the globe, simply choosing the right group can be overwhelming. These are just a few of our favorites making a difference today.
ALDF (Animal Legal Defense Fund)
Large corporations often find ways to bend laws to their whims, finding loopholes to hurt those who oppose them and get away with patently unethical practices. The Animal Legal Defense Fund is dedicated to fighting those rulings, using the legal system as it was intended, to protect animals and people in need.
In order to end animal abuse, Animal Equality has spent years conducting undercover investigations, running campaigns, promoting legal advocacy, and implementing large-scale education programs in the United States, the United Kingdom, Germany, Italy, Spain, Mexico, Brazil, and India. Farmed animals are at the forefront of these efforts given the incredible [negative] impact they have on all facets of life around the world.
Formerly known as Compassion Over Killing, this non-profit animal advocacy organization that works to expose animal cruelty through undercover investigations and promote a plant-based diet. These two initiatives work together as a means of reducing animal suffering and improving public health.
The Factory Farming Awareness Coalition (FFAC) seeks to educate the public about the environmental, health, and ethical impacts of factory farming through in-person presentations, online resources, and community engagement. Choosing vegan is the ultimate solution towards making more informed choices about the food and advocating for policy change that supports more ethical and sustainable food production practices.
Where do farm animals go when they're no longer profitable? Usually, they meet a gruesome end, but for the lucky few that are rescued from this horrific system, they can live out the peaceful lives they always deserved on a farmed animal sanctuary. Farm Sanctuary is a non-profit animal protection organization that works to rescue, rehabilitate, and provide lifelong care for farm animals in need, while also educating the public about the plight of these animals and advocating for better animal welfare policies.
Although based in New York, FARM conducts far-reaching programs, including MeatOut, Vegan Earth Day, World Day for Farmed Animals, and Compassionate Holidays that have worldwide impacts. As outspoken advocates for farmed animals, these activist won't rest until animals are no longer exploited or used for food.
Every movement starts with a single step, which is why the Food Empowerment Project helps individuals make more informed choices to create overarching changes to the environment, animal welfare, and personal well-being. F.E.P. advocates for a vegan and plant-based diet, but it also focuses on the ethical and social issues surrounding food production and distribution, including workers' rights, environmental sustainability, and access to healthy food in low-income communities.
Born in the height of the counterculture movement, this grassroots organization operates through a decentralized network of autonomous local chapters, run entirely by volunteers, who collect perfectly good food that would otherwise be thrown away. The rescued foods are turned into nutritious, plant-based meals that are served to the public in public spaces, supporting the local community and preventing food waste.
The Good Food Institute (GFI) is a nonprofit organization founded in 2016 by Bruce Friedrich and a team of experts in food and technology. GFI focuses on supporting the development and advancement of plant-based and cell-based meat, eggs, and dairy products, which are more environmentally friendly and ethical than traditional animal-based foods. GFI works with startups, investors, and major food companies to accelerate the growth of the plant-based and cell-based food industries, with the goal of making these products more accessible and affordable for everyone. In addition to their work on food innovation, GFI also conducts research, education, and advocacy to promote the benefits of plant-based and cell-based foods. Through their work, GFI is helping to create a more sustainable and compassionate food system for the future.
The wide-reaching mission of The Humane League is right in it's name, seeking to end animal abuse in favor of a more ethical way of life. No facet of is left unaddressed, working for systemic change in the policies for some of the world's largest companies and influencing overarching legislation. Farm animals raised for food production are the primary focus of these efforts.
Ending factory farms is the ultimate goal of Mercy For Animals, and they won't rest until every feedlot is shut down. Striving to create a world without animal agriculture through policy change and personal empowerment, they're working on improving the lives for creatures big and small, which ultimately helps humans thrive, too.
One of the oldest American plant-based nonprofits still in operation, NAVS was founded in 1975 to support existing vegetarians and promote the lifestyle to the general public. They established World Vegetarian Day as a recognized celebration every October 1st, kicking off World Vegetarian Month overall. Having withstood the test of time, they've proven that a meatless diet is beneficial for health, animal welfare, and the planet itself.
The Physicians Committee for Responsible Medicine (PCRM) is a nonprofit organization dedicated to promoting plant-based diets, preventing disease, and advocating for ethical scientific research. Founded in 1985, the organization consists of more than 12,000 physicians and other healthcare professionals who are committed to promoting preventative medicine and improving public health.
One of the most recognizable names in animal rights globally, PETA stands for "People for the Ethical Treatment of Animals." Best known for their undercover investigations that bring to light shocking abuses in animal industries, as well as arresting public protests meant to grab headlines, it's impossible to ignore the impact that PETA has had on vegan culture at large. There's even a branch for children, known as PETA Kids, to start those aged 12 and under on a kinder path.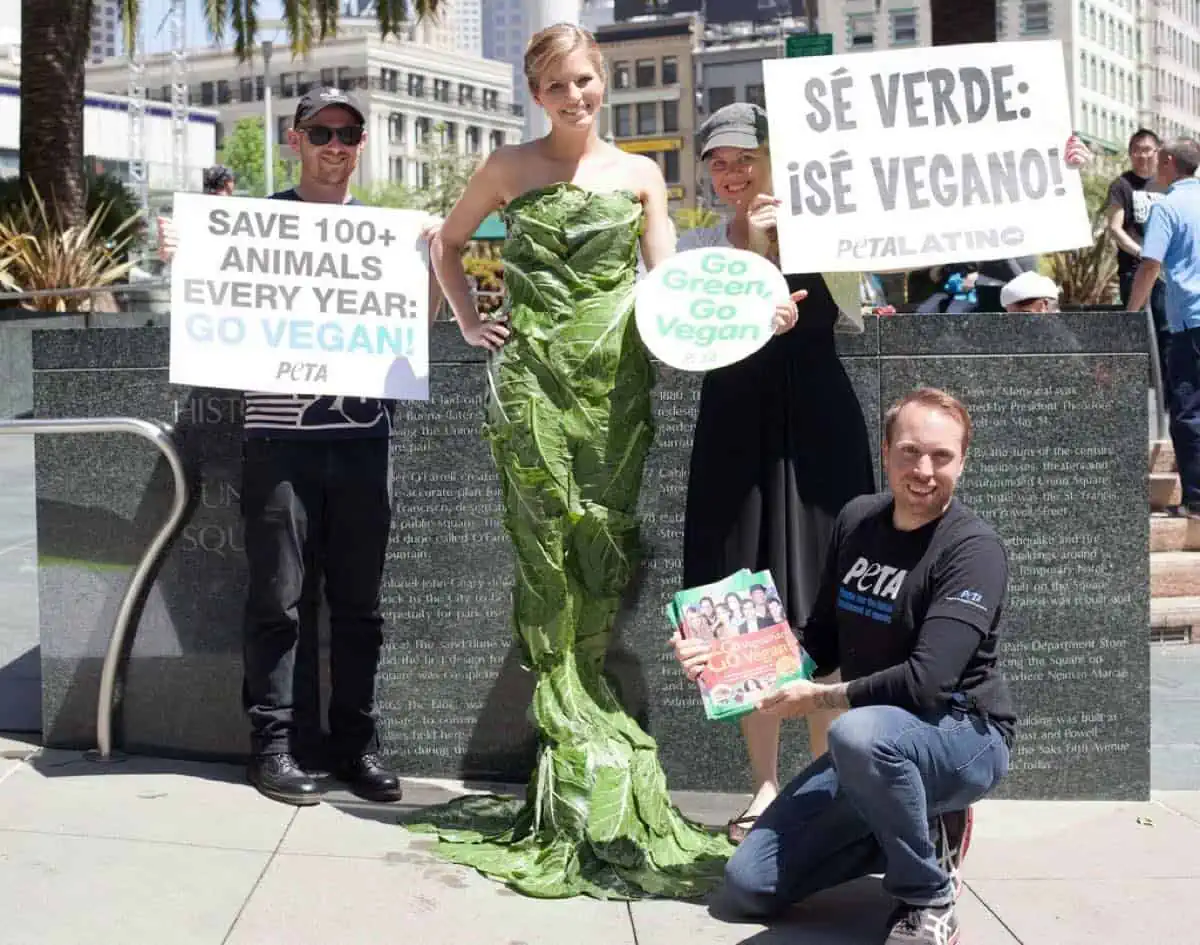 Seeking to lift up small business with big ideas, this compassionate organization provides seed funding, mentoring, coaching, and networking opportunities for social change projects around the world. Its ultimate mission is to create a just, equitable, and sustainable world. A vegan lifestyle is the most powerful way to start that process, which is why it's a plant-based nonprofit at its foundation.
Horrific injustices that occur at sea are often overlooked, but Sea Shepherd is sworn to change all that. This marine conservation organization aims to protect and defend sea creatures and their habitats. They use direct action tactics to expose and confront illegal activities, such as illegal fishing and poaching, and work with governments and other organizations to enforce existing conservation laws and establish new ones.
One of the most prominent vegan nonprofits in the United States, Vegan Outreach began as a small duo handing out fliers in protest of fashion shows featuring furs, circuses, rodeos, and other inherently cruel events. With the ultimate goal of ending violence and exploitation of animals, they now partner with do extensive community education to empower individuals to make more compassionate choices, help chefs to adopt plant-friendly menus, grocery stores to carry more vegan choices, and beyond.
Born in the United Kingdom in 1944, the Vegan Society has made some of the greatest strides forward of any vegan organization. They developed and oversee certification for products that meet their strict vegan standards, such as the absence of animal ingredients or animal testing, through their Vegan Trademark program.
Veganuary is a nonprofit organization that encourages people around the world to try a vegan lifestyle for the month of January and beyond. Founded in the UK in 2014, Veganuary has grown to become a global movement, inspiring millions of people to adopt a plant-based lifestyle. The organization provides resources and support for those who are interested in going vegan, including recipes, meal plans, and shopping guides.
Hunger is a huge issue around the globe, despite the fact that we currently produce enough food to nourish the entire world, with plenty to spare. A Well Fed World is working to spread awareness surrounding our inefficient animal agriculture system, advocating for plant-based foods that would more efficiently use natural resources to solve this problem. These efforts also address climate change to prevent further destruction of the planet.
Farm Animal Sanctuaries
Farm animal sanctuaries are nonprofit organizations that provide a safe and loving home for rescued farm animals. Many of these animals have been victims of abuse, neglect, or the agricultural industry. Sanctuaries offer animals a chance to live out their lives free from harm and exploitation, and they also serve as educational centers to raise awareness about animal welfare issues.
Visitors can meet and interact with the animals, learn about their stories, and gain a better understanding of the impact of animal agriculture. Farm animal sanctuaries play an important role in promoting a vegan lifestyle and advocating for animal rights, as well as providing a space for healing and compassion.
Vegan-Friendly Nonprofits
Although not exclusively vegan, many charitable groups share similar values and incorporate vegan-friendly choices into their daily operations. These organizations include:
Also, have you heard of the aBillion vegan app? They have donated over $2.5 million dollars to over 60 different vegan nonprofits including Farm Animal Sanctuaries, conservation organizations, and humanitarian efforts. If this sounds interesting to you, make sure to download this awesome app to your phone or tablet!
Did we miss your favorite nonprofit? Please share them in the comments below.
Are you looking for a way to make a difference in your community and have fun while doing it? Look no further than your local (or national) nonprofit organizations! Here are some ways you can get involved and make a difference:
Get Your Volunteer Groove On: Nonprofits need all kinds of help to make their events, campaigns, and rescue work successful. Whether you're great at fundraising, love to plan parties, or are a social media whiz, there's a volunteer role that's perfect for you! So roll up your sleeves and put your skills to use.
Give Generously: Donating to a nonprofit is like giving a high-five to the universe. It's a surefire way to spread good vibes and support the causes you care about. Whether you can afford to give a little or a lot, every bit helps and makes a big impact.
Use Your Talents: Nonprofits need all sorts of talents, not just those related to fundraising or event planning. If you're an artist, musician, photographer, registered dietitian, lawyer, doctor, programmer, writer, or have any other unique talents, consider offering your expertise to your favorite nonprofits.
Party with a Purpose: Nonprofits throw some of the most incredible parties around! From fundraising galas, vegan banquets, and VegFests, to animal sanctuary hoedowns, nonprofit events are a great way to have fun and support a good cause.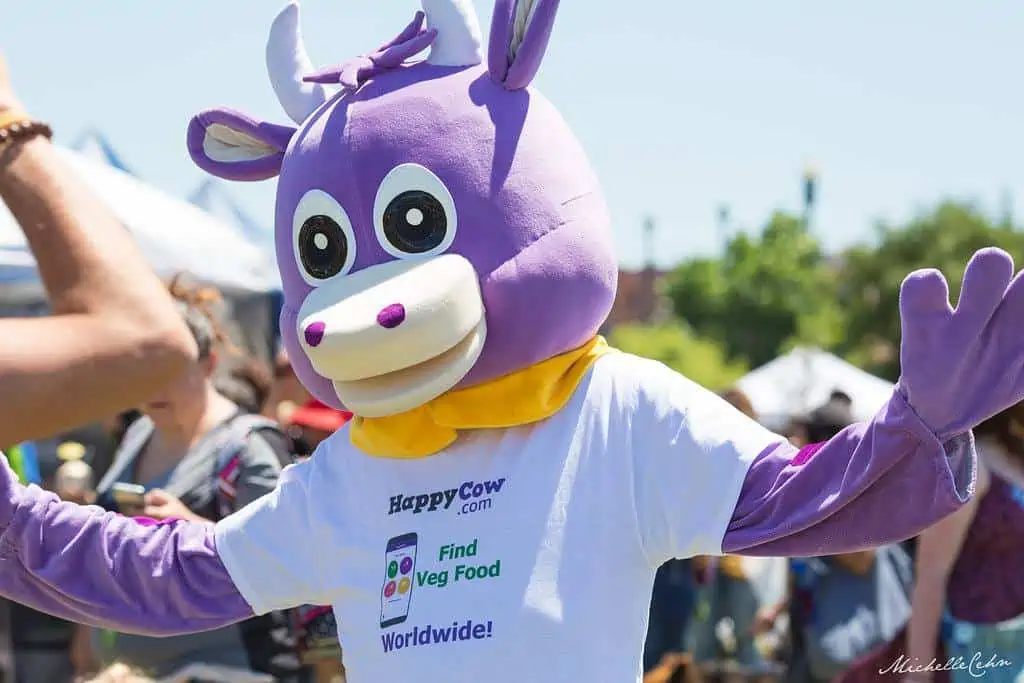 Host a Fundraiser: If you're passionate about a particular cause, consider hosting a fundraiser. Whether it's a bake sale or a charity auction, there are many creative ways to raise money and awareness.
Go Undercover: Volunteering as an undercover investigator for an animal welfare nonprofit can be an extremely challenging but rewarding experience. As an undercover investigator, you would work to expose animal cruelty and illegal practices in the food industry, including factory farms and slaughterhouses. To become an undercover investigator, you would typically need to have a background in investigations, law enforcement, or a related field. You would also need to be willing to work undercover for extended periods of time, often in dangerous or stressful situations.
Spread the Love: Nonprofits are always looking for passionate people to help spread the word about their work. Whether you're sharing posts on social media or telling your friends about an upcoming event, every little bit helps. So spread the love and get others excited about making a positive impact.
Be a Changemaker: Nonprofits are on the front lines of creating change. Whether advocating for policy changes, fighting for social justice, or promoting sustainable living, nonprofits need passionate people like you to join their cause.
Nonprofits are filled with wonderful people doing extraordinary things. So join the fun, get involved, find your tribe, and help create a brighter future for our world.