Are you looking for a vegetarian-friendly ham to add to your holiday table, or ham slices to layer on a panini? This comprehensive guide is part of our vegan meat series, and explores the world of vegan ham, covering everything from its ingredients and benefits to a roundup of the best plant-based brands available.
Whether you're new to exploring a plant-based lifestyle, a seasoned pro, or just looking for fun options to make for your vegan loved ones, you'll find delicious options that satisfy your taste buds while aligning with your ethical and environmental values.
These popular plant-based brands provide delectable choices for sandwiches, holiday feasts, or any occasion when you're craving the savory goodness of ham without the harm.
Benefits of Choosing Vegan Ham
Healthier Option: Vegan hams are typically lower in saturated fats and cholesterol than traditional ham, promoting better heart health.
Environmental Impact: Plant-based hams have a smaller carbon footprint, requires fewer land, water, and energy resources to produce, and is a more sustainable and planet-friendly option.
Allergen-Friendly: Vegan hams are often free from common allergens like gluten, soy, and nuts, making them accessible to a wider range of people.
Cruelty-Free: Worldwide, over a billion pigs are sacrificed each year to satisfy our appetite for traditional ham and pork products. By opting for vegan ham, you are not only savoring a compassionate and delicious alternative, but you are also taking a stand against the suffering endured by these intelligent and sentient beings.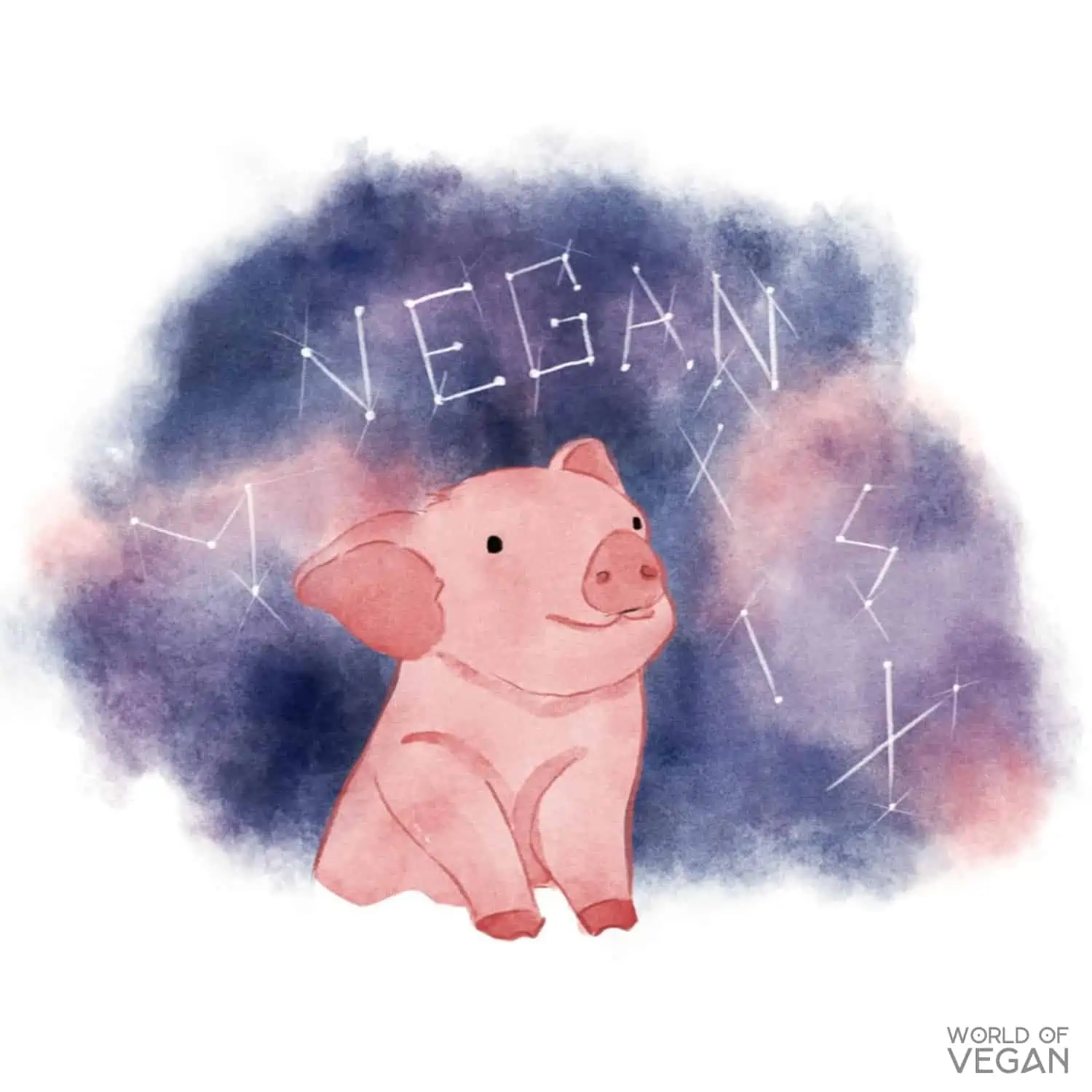 Now that we've highlighted the advantages of choosing vegan ham, let's delve into some of the best brands available in the market.
Vegan Ham Roasts
The Herbivorous Butcher's Seitan Ham
This artisanal vegan brand crafts high-quality, small-batch vegan meats, including a delightful vegan ham. The Herbivorous Butcher's ham is made from seitan, a protein-rich wheat gluten, and flavored with a blend of spices. It's perfect for holiday gatherings or any occasion where you want to impress with a delicious vegan ham roast.
Tofurky Ham Roast
This was the first mainstream, string-tied vegan ham roast to enter the market. Served with an Amber Ale glaze, this Tofurky ham roast made from a blend of vital wheat gluten and tofu, this popular vegetarian ham option makes a great addition to any inclusive holiday table.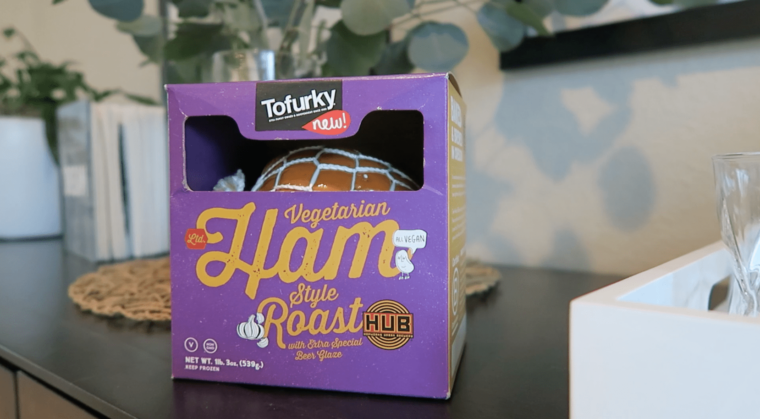 Field Roast's Apple Sage Roast
Field Roast is known for its artisanal vegan meats, and their smoked apple sage sausage is a must-try for vegan ham enthusiasts. Made from a blend of vital wheat gluten, apples, and spices, this ham alternative has a distinct smoky flavor with a touch of sweetness. It's perfect for grilling or adding a gourmet touch to your holiday feasts.
Quorn's Vegan Ham Roast
Quorn Quorn is a well-known brand in the world of vegetarian and vegan products. They offer a vegan ham roast made from mycoprotein, a fungus-based protein source. Quorn's ham roast has a mild, savory flavor and is ideal for holiday meals or special occasions.
Vegan Ham Deli Slices
Tofurky Ham Slices
Tofurky is a well-known brand that offers a variety of vegan deli slices, including ham. Made from a blend of vital wheat gluten and tofu, Tofurky's ham slices have a satisfyingly chewy texture and a savory, smoky flavor that closely resembles traditional ham. These ham slices are perfect for sandwiches, wraps, or as a topping for salads.
Lightlife's Ham Slices
Lightlife's Smart Deli offers a delectable vegan ham that's both flavorful and versatile. Their ham slices are made primarily from plant-based ingredients like pea protein and wheat gluten. They are known for their slightly sweet, hickory-smoked taste, making them a great addition to breakfast scrambles or sandwiches.
Yves Veggie Cuisine's Ham Slices
Yves Veggie Cuisine offers a classic vegan ham slice made primarily from soy and wheat protein. Their ham slices have a traditional flavor profile and are great for sandwiches, salads, or even as a pizza topping. It's an affordable and accessible option for those new to vegan ham.
La Vie Plant-Based Ham
French start-up company La Vie started by making vegan bacon, and after years of development, launched a vegan ham.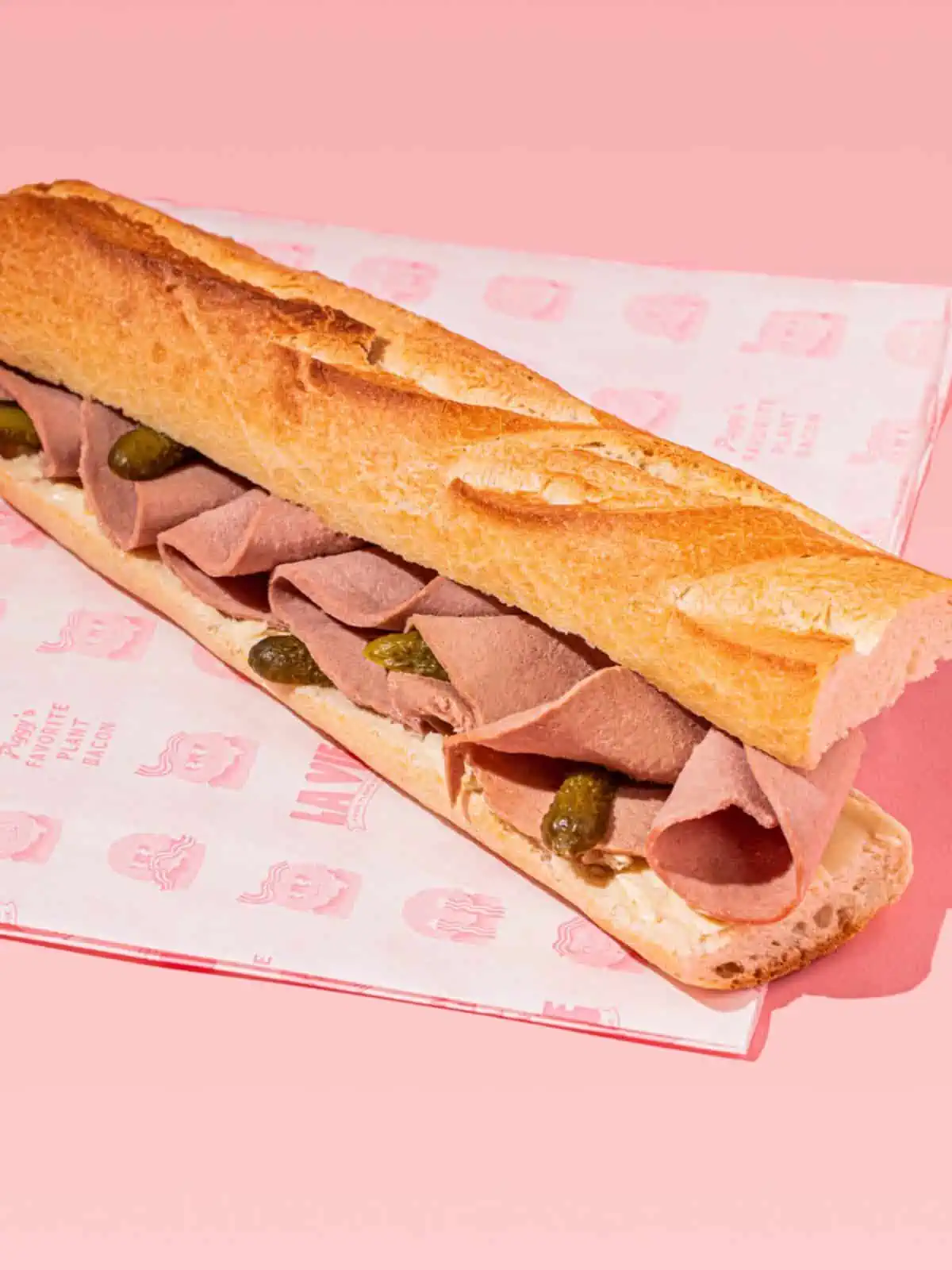 Sweet Earth's Applewood Smoked Ham Slices
Sweet Earth offers a diverse range of plant-based products, including ham! Their Applewood Smoked Ham slices available at many grocery stores in the United States. Sweet Earth first launched "Harmless Ham" slices many years ago, and have since brought to life the next generation of plant-based ham offerings.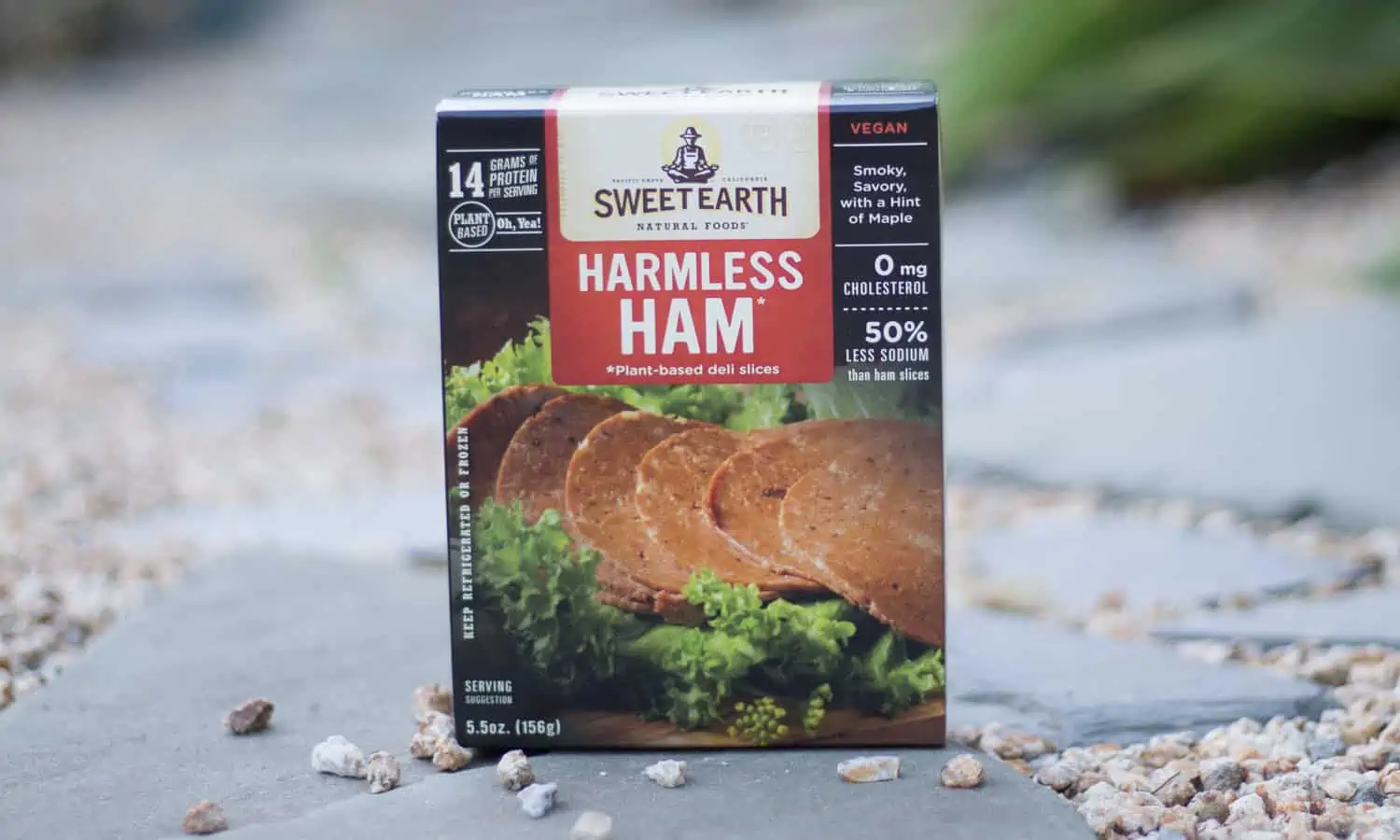 Gourmet Evolution's Organic Plant-Based Ham
These thin ham-style slices are protein-packed and perfect for quick-fix ham sandwiches, vegan wraps, paninis, and beyond.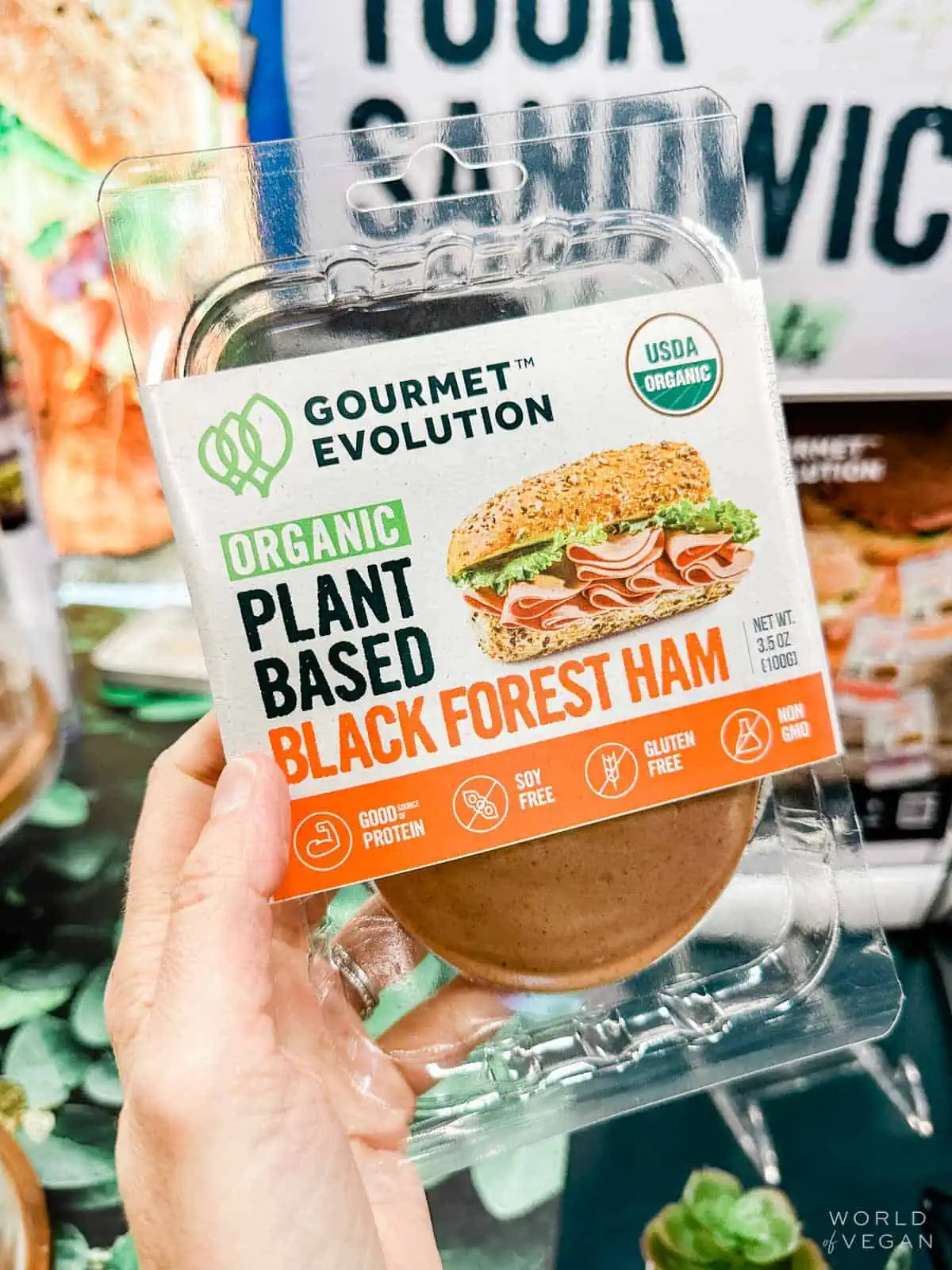 Homemade Holiday Roasts
Crafting this delectable Mushroom Wellington is a breeze! It utilizes flaky puff pastry to bring warmth to your heart and your plate, even on the chilliest of winter occasions. This delightful dish is a superb choice for festive gatherings such as Thanksgiving, Christmas, Easter, or a cozy Sunday family dinner.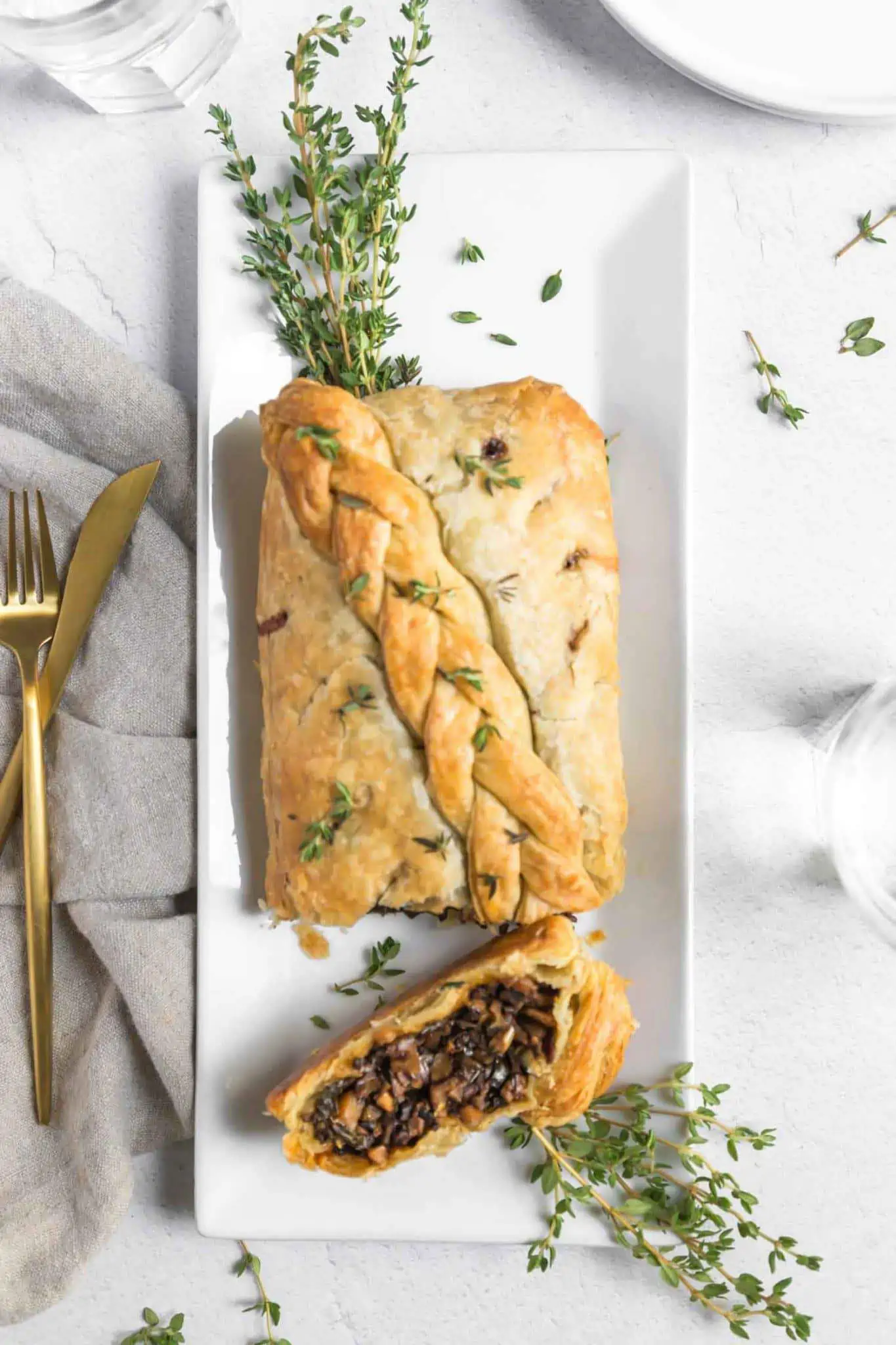 Uniquely versatile, this seitan roast doubles as a delectable ham substitute. It offers a homemade, vegetarian twist for your holiday gatherings or a heartwarming Sunday dinner. If you've never made your own meat before, this recipe is an ideal gateway into the world of plant-based meat-making.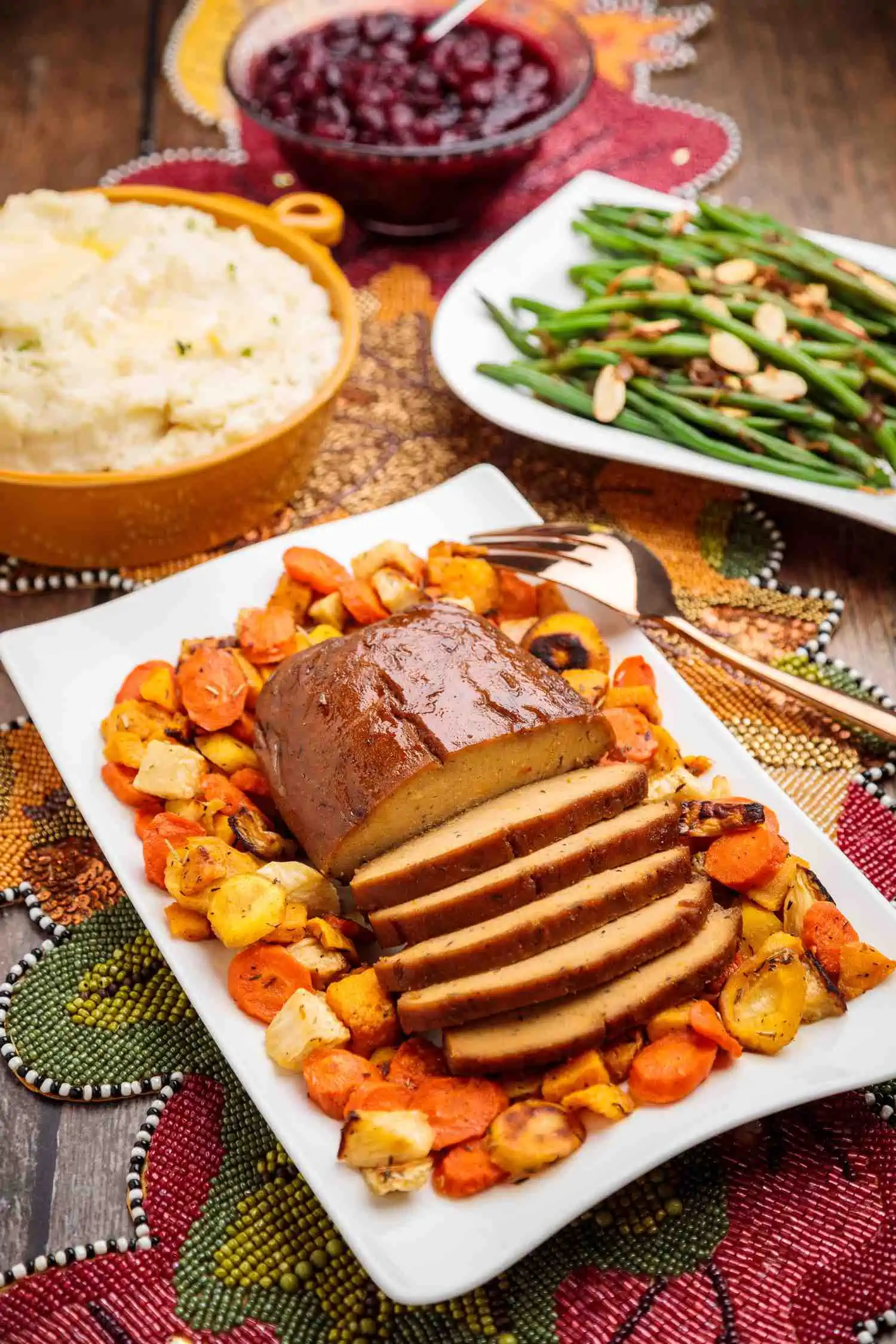 A Pig-Friendly Alternative for a Kinder Future
While indulging in delectable vegan ham, it's essential to take a moment and reflect on the profound ethical implications of our dietary choices. Choosing plant-based ham is a small yet impactful step towards a more humane and ethical food culture, where we prioritize the well-being of all creatures that share our planet.
Make the switch to vegan ham today and enjoy all the flavors and benefits it has to offer. Your taste buds, the animals, and the planet will thank you for it!