From token pittance to essential status symbol, the humble vegan burger has come a long way. No single food better represents the rise of plant-based meats than this all-American staple. Nearly every restaurant that has a burger on the menu, from high end to low brow, will offer an equivalent meatless patty too.
Even huge fast food chains with thousands of outposts across the globe have taken the initiative! Now, no matter where you are, vegan burgers are always an accessible, affordable option within easy reach.
What Are Vegan Burgers?
All vegan burgers could be considered veggie burgers, but not all veggie burgers are necessarily vegan. In a classic case of marketing confusion, what's labeled as "plant-based" may still include animal products, specifically eggs and cheese, since this term isn't legally regulated. While you can rest assured that it will still be a fully vegetarian burger, further label reading may be necessary to avoid any unsavory ingredients.
There are two broad categories that vegan burgers fall under: meat-adjacent and vegetable-forward. Anyone craving the true taste and texture of ground beef would be satisfied by the incredibly realistic approach taken by the meatiest options, which use advanced food technology to create an authentic experience with vegan patties that even "bleed." Old school approaches are more clearly vegetable-based, using beans and whole grains to create a completely different, uniquely delicious sort of patty.
Best Veggie Burger Brands
Given the wide assortment of options and equally diverse range of preferences, deciding which is the very best vegan burger is an ongoing, hotly debated question. The good news is that there's something out there for everyone! Whether catering to picky eaters or specific food allergies, get ready to fire up the grill for a bold new take on a new taste sensation.
One of the first foods that launched this beloved line of vegan and vegetarian frozen foods, these three staples have withstood the test of time: Black Bean Veggie Burgers, Sonoma Veggie Burgers, and California Veggie Burgers. They're all organic, plant-based, and great sources of protein.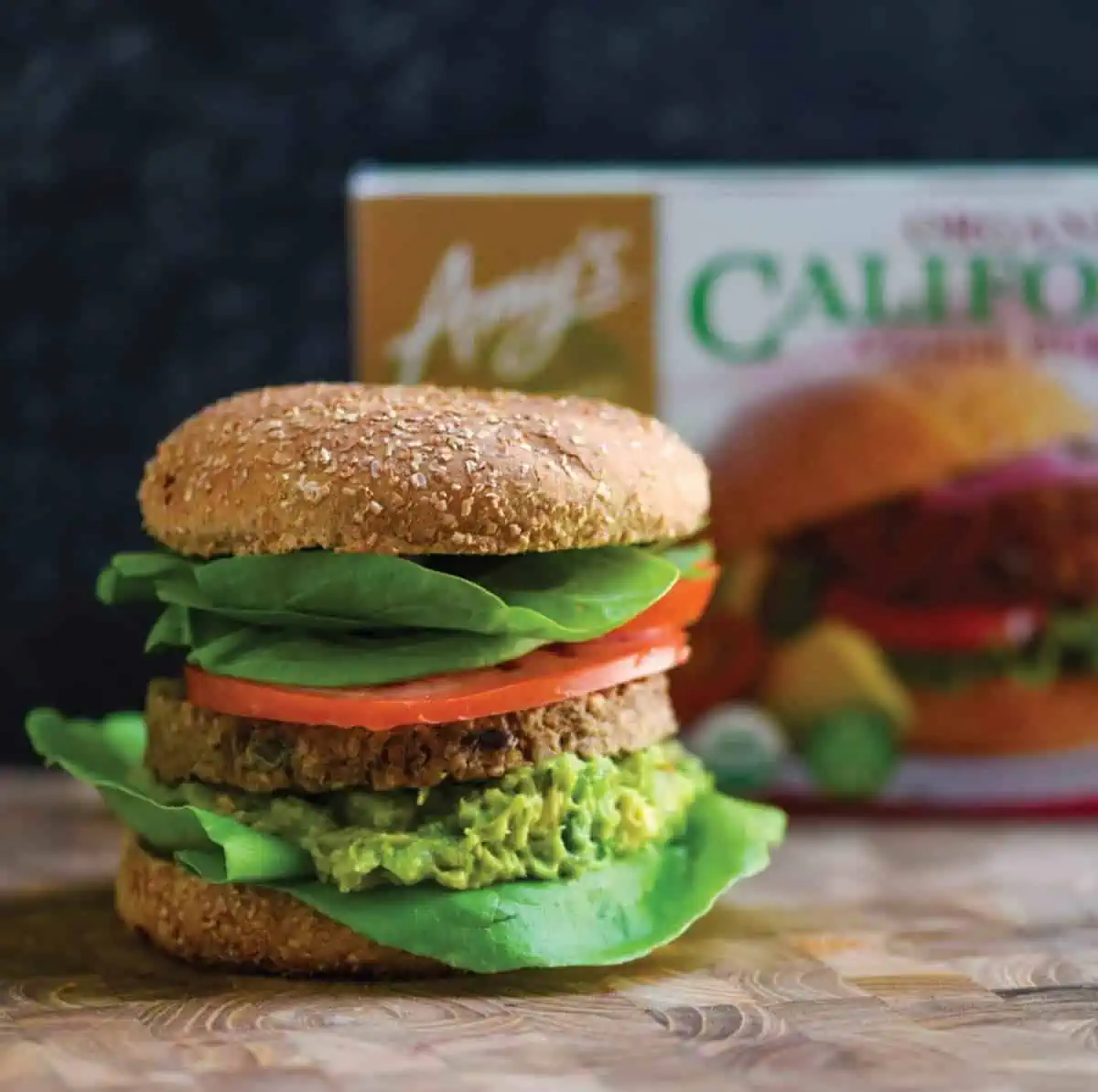 BOCA Original Vegan Veggie Burgers have been around since the late 70's. As one of the first to create a patty seeking to replicate the taste of animal meat, it still holds nostalgic appeal and remains a widespread option in mainstream supermarkets today.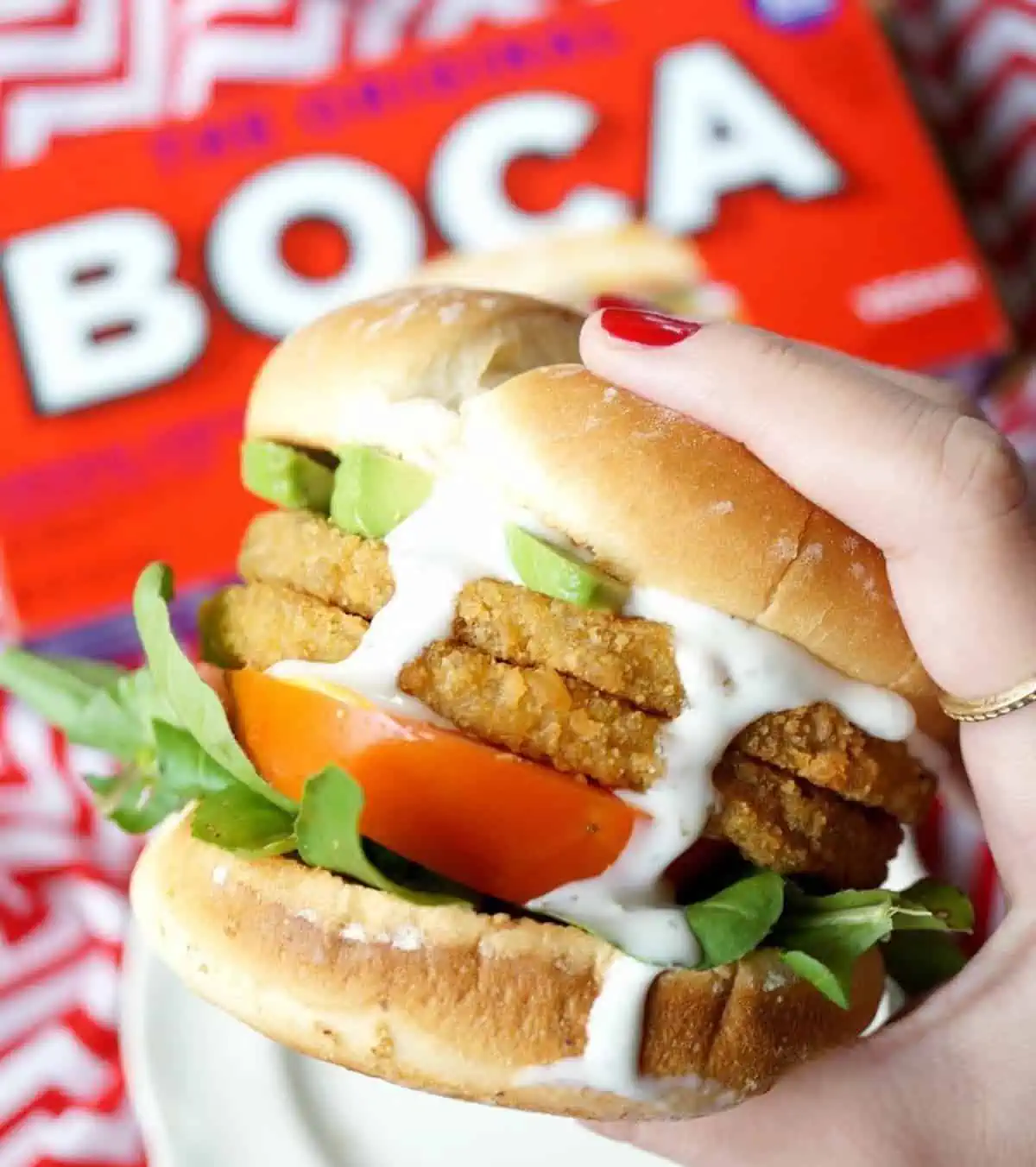 I hope you're hungry because the doctor has been cooking up 16 different vegan burgers for you! There are Super Green Veggie Burgers and Perfect Turk'y Burger sitting alongside one another, living in harmony. Old school hippies and staunch omnivores alike will find something delightful to sink their teeth into from this broad lineup.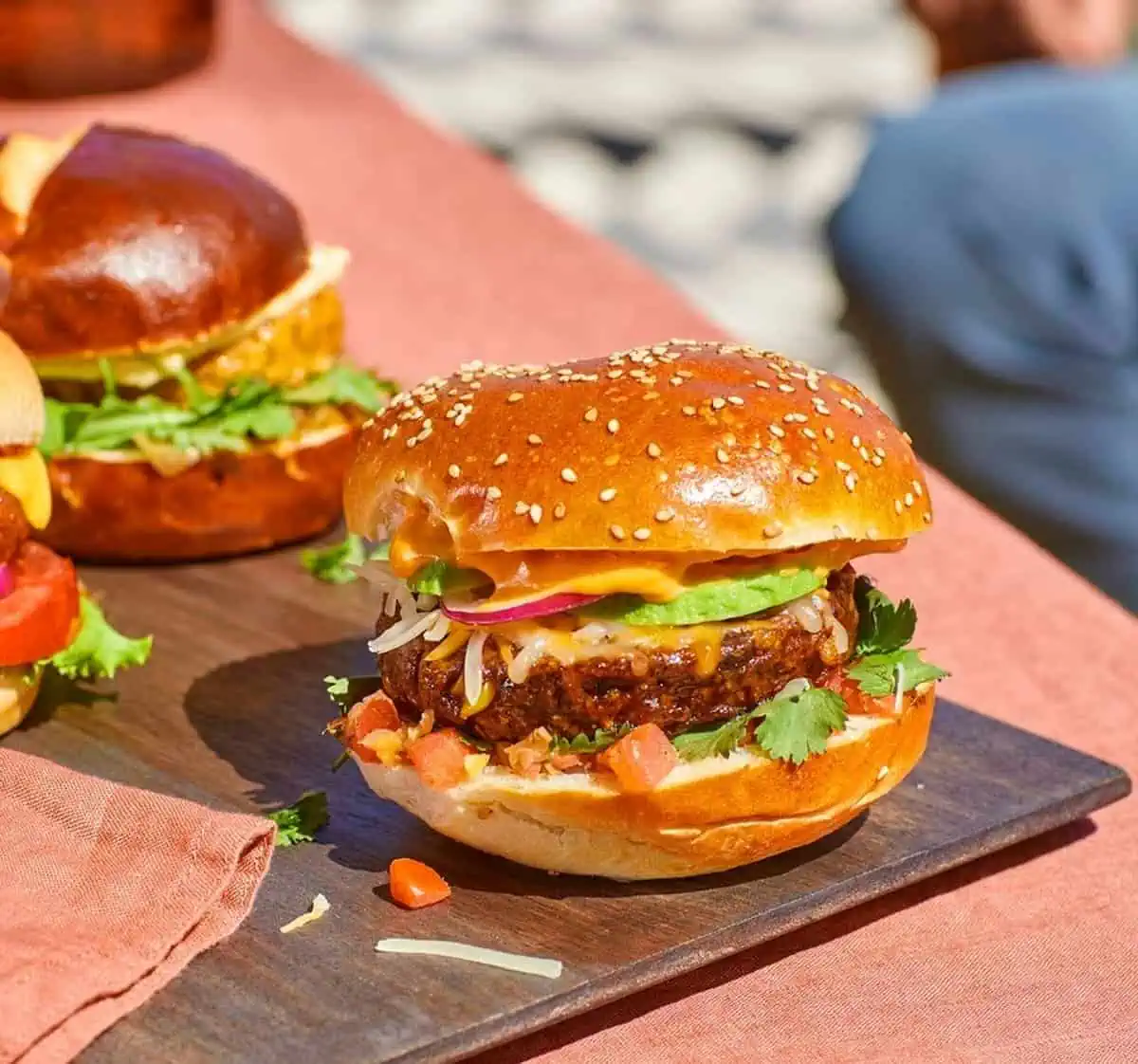 "World's Best Veggie Burger" is a lofty title, but the original patties made with whole grain millet, sweet potato, and leafy greens live up to it. Hilary's makes seven other vegetable burgers, featuring everything from cauliflower to black rice, to give the OG a run for its money.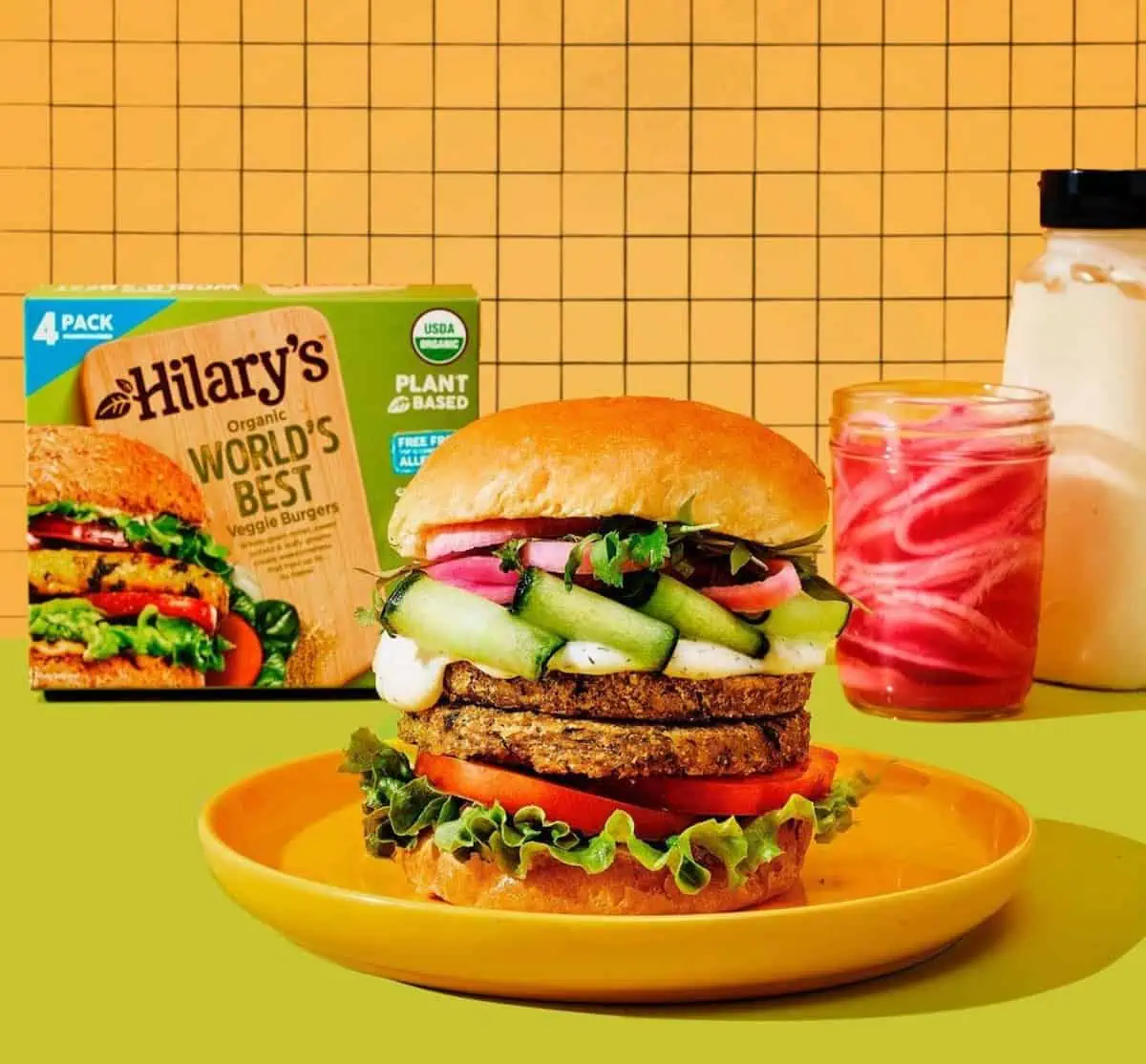 The house brand creating many varieties of Aldi veggie burgers, the Black Bean Chipotle or Veggie Burger and the Kale or Quinoa Crunch Veggie Burger are most popular. Exact ingredients and availability may vary depending on location.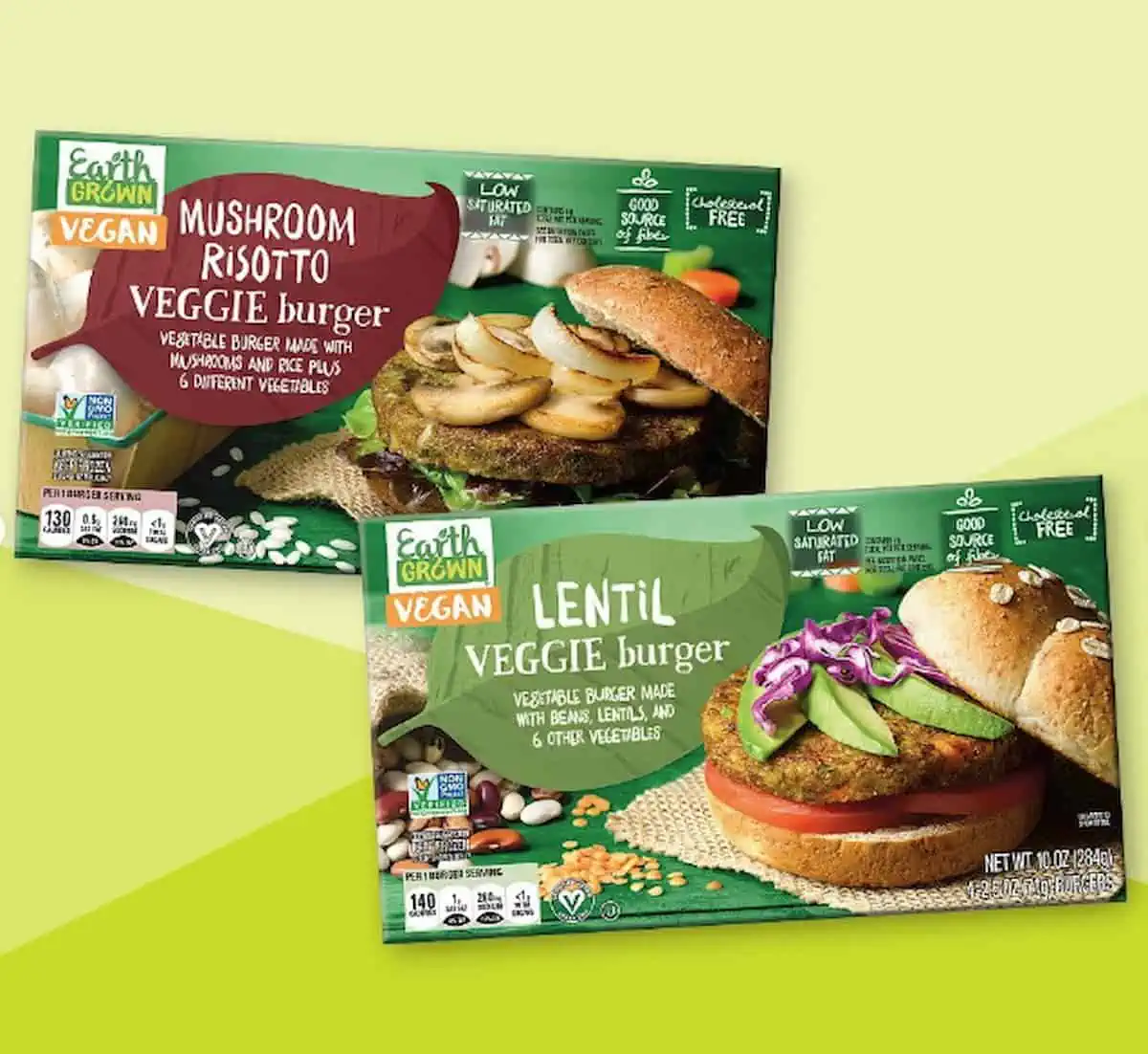 The original Garden Burger lives on, joined by more creative flavor combinations, such as the Tomato & Basil Pizza Burger, Vegan Cheezeburger, and Vegan Meat Lovers Burger. Just be aware that not all flavors are fully vegan so check the ingredient label to be sure.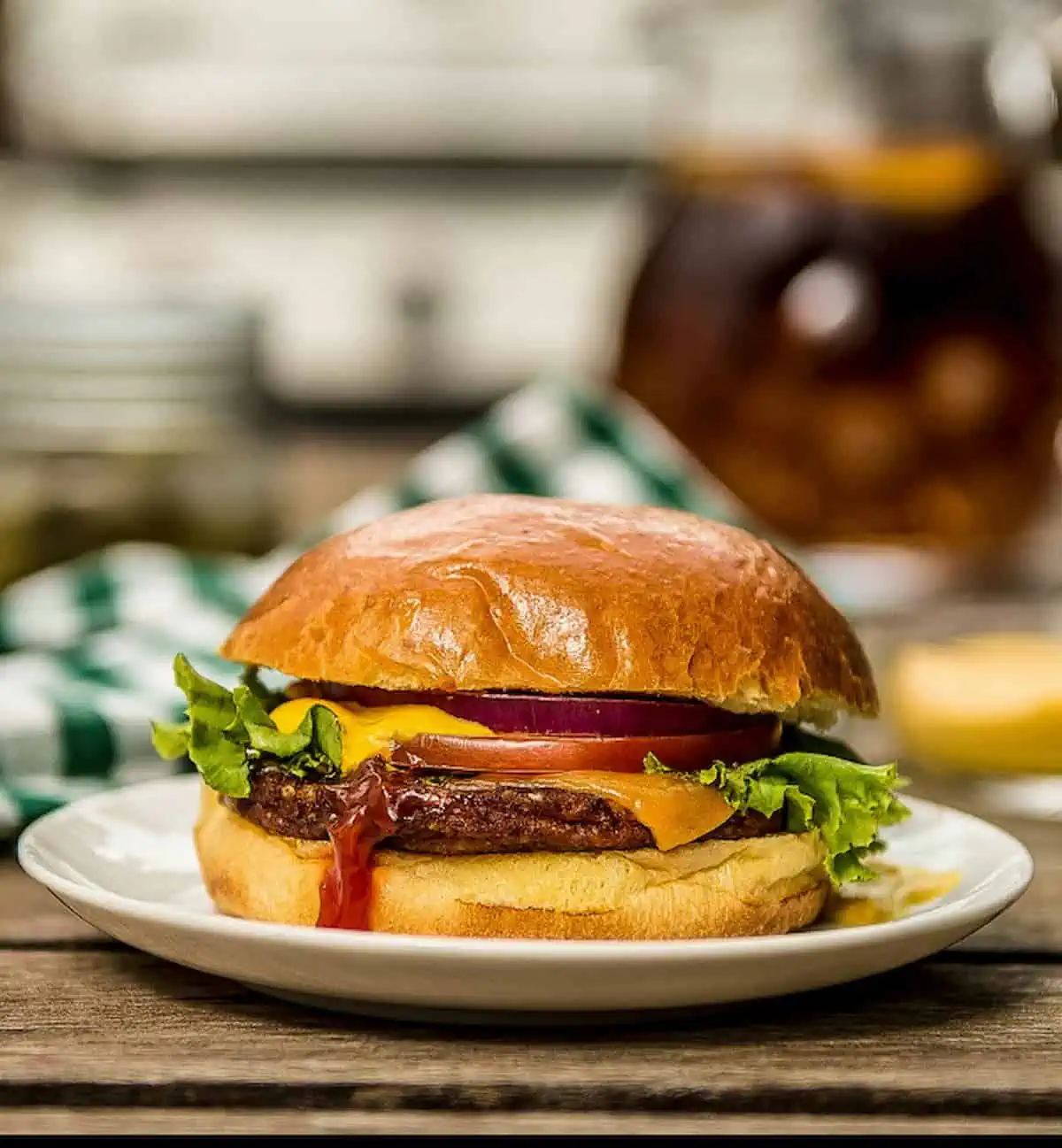 Most popular in Canada, "The Good Veggie Burger" is available in more flavors and formats north of the border, but Americans also have access to the Gluten-Free and Kale & Root Vegetable Patties in select markets.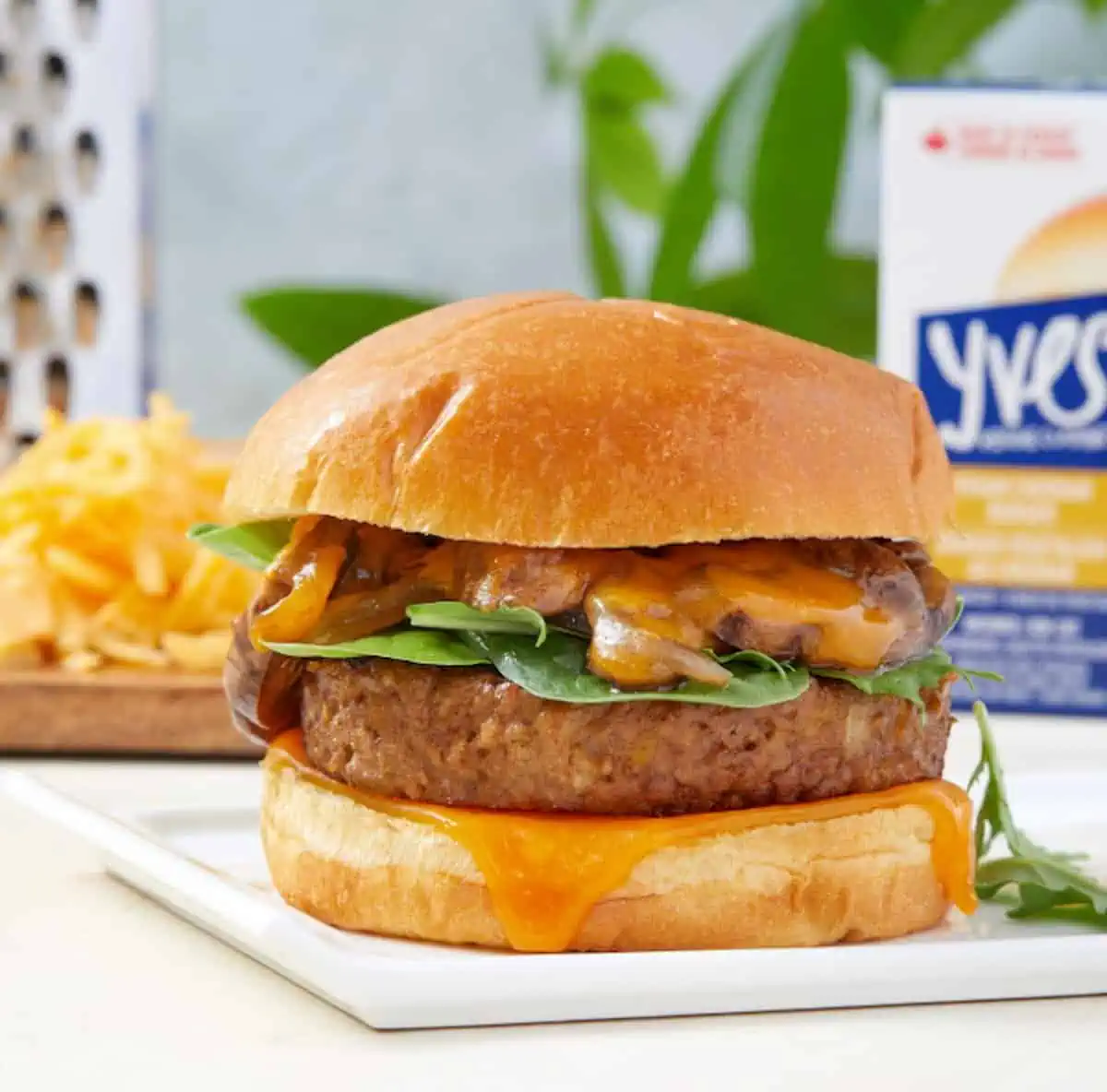 Costco veggie burgers are a smart buy when feeding a crowd. This bulk pick offers a very veggie Sweet Potato & Sunflower Seed Blend, Black Bean Chipotle, and more "realistic" Better Than Beef Burger, all at very reasonable prices.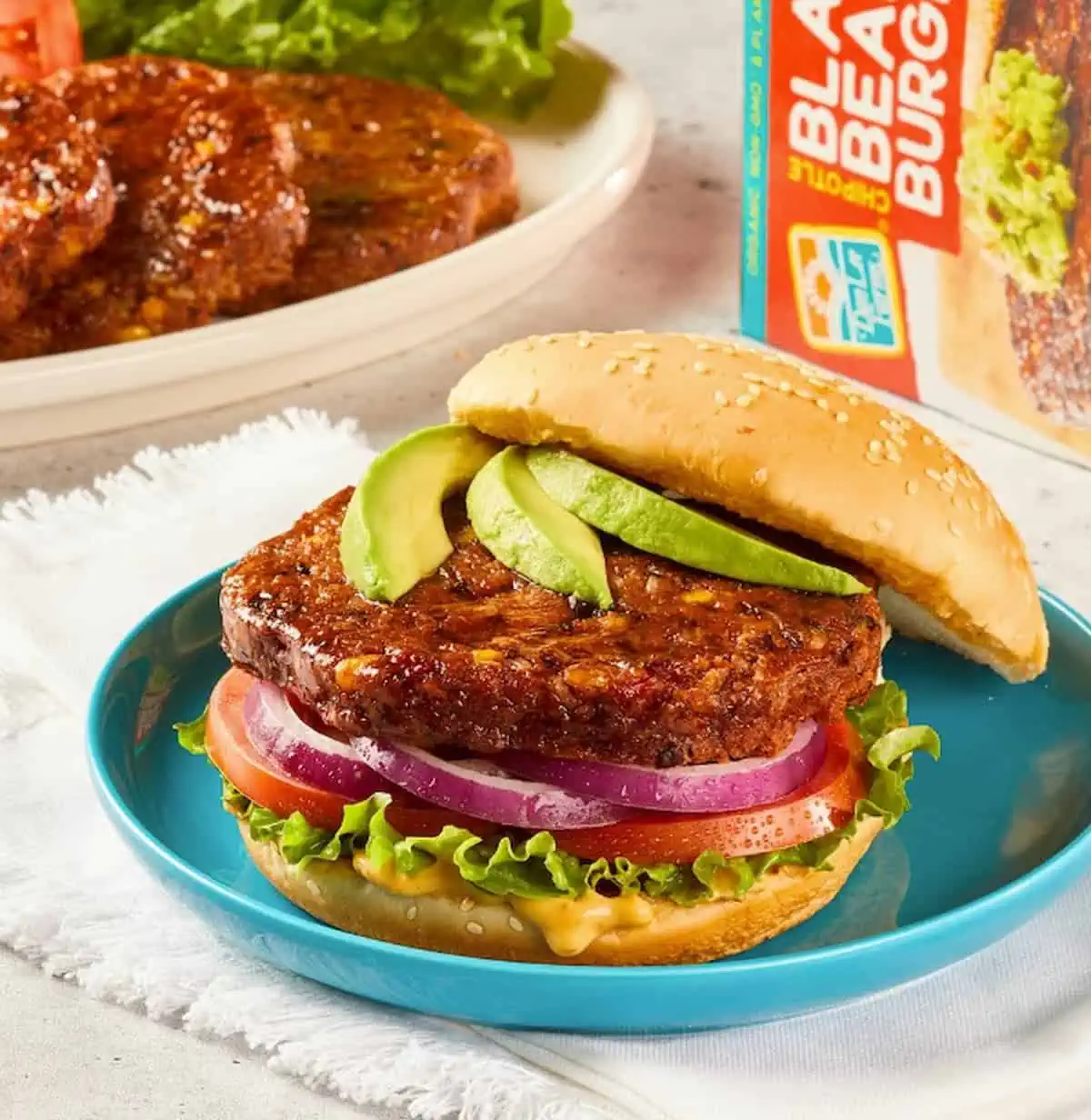 Best Vegan Burger Recipes
If you'd like to try your hand at making a homemade vegan burger, we've rounded up the best recipes! It's as simple as mixing up the ingredients, shaping into patties, and cooking. Plus, you can customize the flavor to whatever your heart desires!
Slather on as much BBQ sauce as you want and enjoy these hearty barbecue black bean burgers! Made with brown rice and black beans and infused with a smoky flavor—they're irresistible!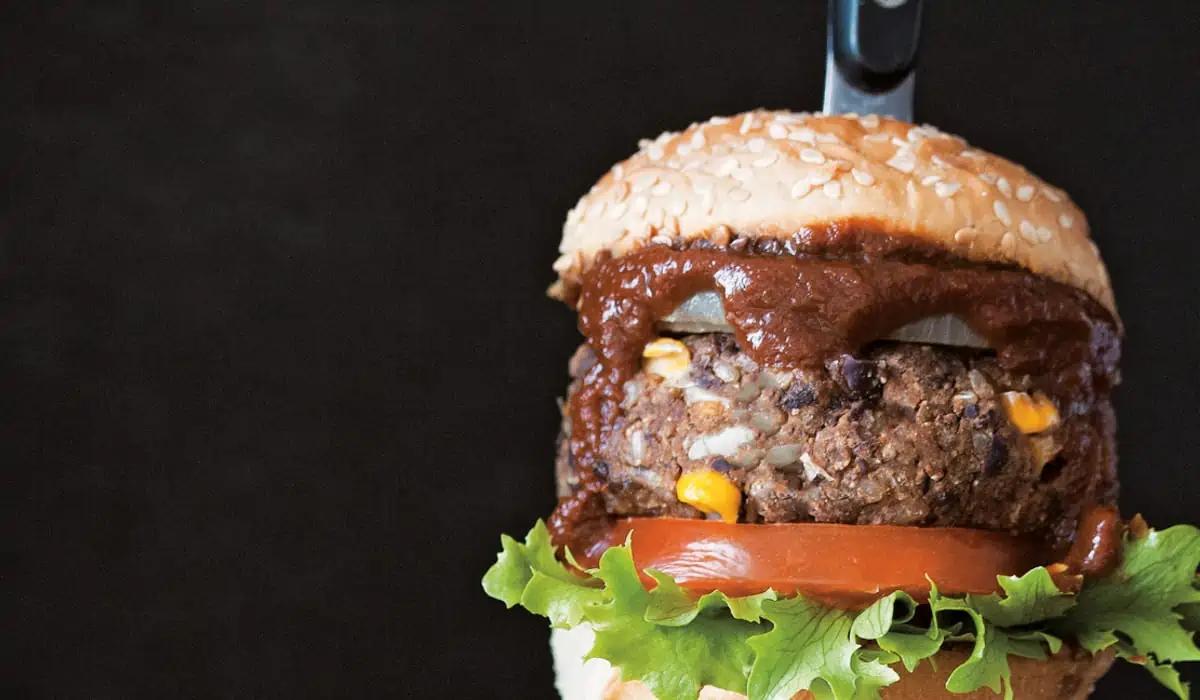 Can you believe that beans, oats, and other healthy plant-based ingredients could come together to form a delicious vegan burger? Well, they can—and with this red bean burger recipe you can have them ready in 25 minutes start to finish!
Switch it up from traditional flavors with these Vegan Pizza Burgers! This unique twist will hit the spot and is always a crowd-pleaser!
Spice up your daily dinner routine with with chipotle, chili powder, and cayenne-infused lentil patties! They're perfect for a healthy take on Tex-Mex, especially when topped with guacamole and salsa.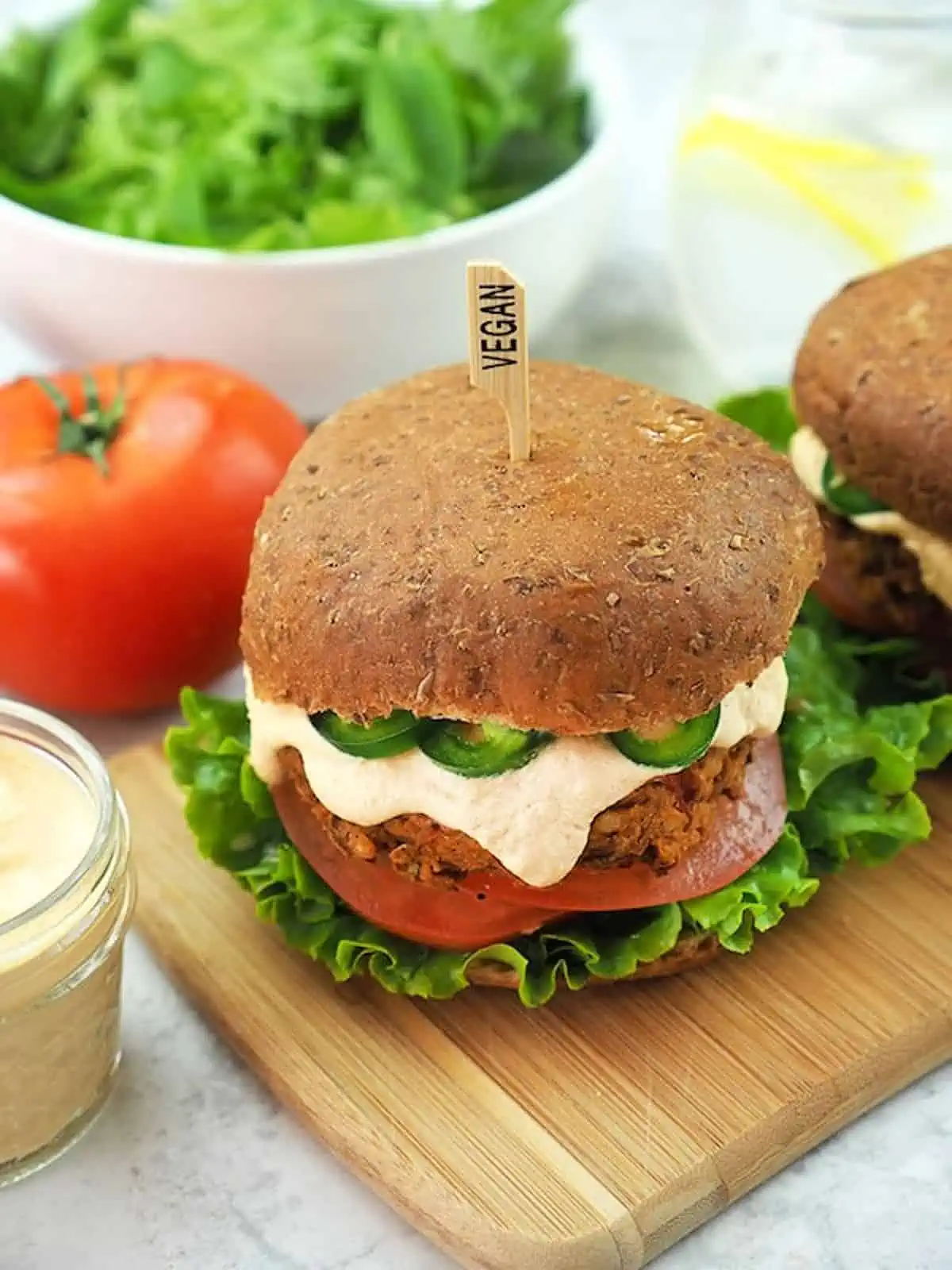 If you're looking for a protein powerhouse, wrap your lips around this plant-based beast. Each serving has over 30 grams of pure protein, along with plenty of heart-healthy fiber!
Umami mushrooms lend a naturally savory flavor to this earthy base of black beans, beets, and walnuts. Plump, juicy, and totally crave-worthy, whole foods ingredients create a rich, flavorful patty that easily beats any meat.
All hail seitan! Wheat gluten is the key to creating a chewy, dense, unmistakably meaty texture that could fool most omnivores.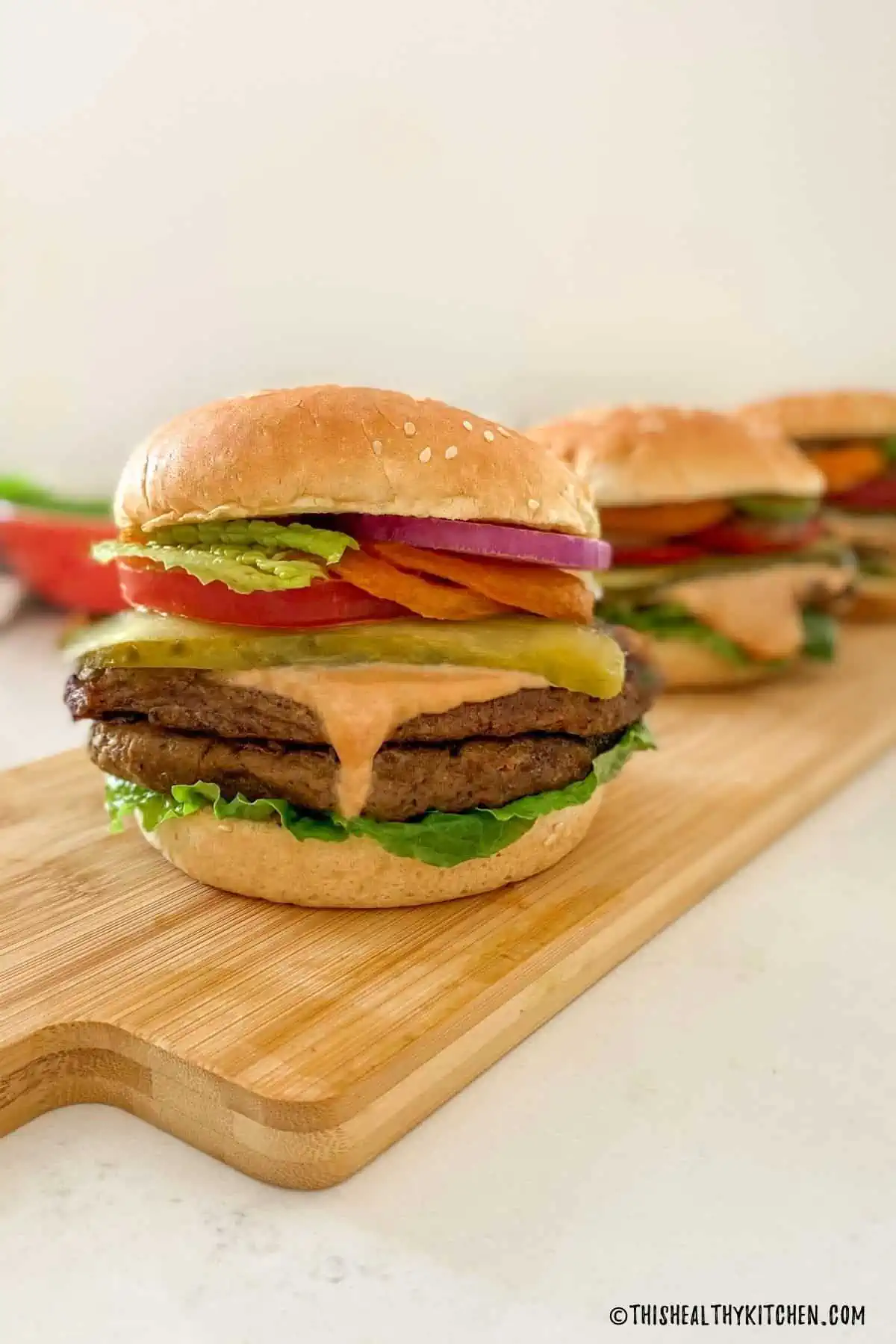 Tender jackfruit is the secret to making burgers that have a pull-apart texture while staying surprisingly low in calories. They're baked in the oven for easy, hands-free cooking.
If you're tired of greasy, processed fast food burgers, this wholesome patty is the one for you. Whole grain brown rice, black beans, tofu, and mushrooms are the key components that create a hearty but healthy burger you can enjoy everyday of the week.
FAQs
Are vegan burgers healthy?
Overall, yes! Especially if you're comparing plant-based patties with meat, there's zero cholesterol, in stark contrast to the high level of saturated, artery-clogging fats found in ground beef and other animal products. Nutrition varies depending on what type of veggie burger you prefer. The healthiest options are high in protein, low in fat, and a rich source of many vitamins and minerals.
How do you cook veggie burgers?
No need to stress; vegan patties can be cooked using the same methods as meat! They're great on the grill, sauteed in a skillet, baked in the oven, or blasted in the air fryer. Cooking times will vary depending on the size and thickness, so refer to the suggestions on the package and always keep an eye on them while cooking for the best results.
Is there a McDonald's veggie burger?
There is, but there's a catch: It's only in a limited number of locations worldwide, and has already been discontinued in the US. Note that by default, the McPlant comes with dairy-based cheese and egg-based mayo, so you'd need to order it without both to keep it vegan. Here's our full guide for ordering vegan at McDonald's.
What's the Five Guys veggie burger?
In short, it's not a burger at all. Five Guys will put together a veggie sandwich upon request, made with grilled onions, mushrooms, and green peppers with lettuce and tomatoes on a toasted sesame seed bun. What's more is there's milk and eggs in the bun, so you're basically getting a warm salad if you want it made vegan.