There are numerous reasons to leave turkey off your plate this Thanksgiving—whether it be for health reasons, ethical reasons, environmental reasons, or you just think eating a stuffed, roasted bird body is naaa-sty. Whatever the reason, you'll need something delicious to take the place of your turkey friend for the holiday.
Some people choose to replace the turkey on the table with main dishes like stuffed acorn squash, a mushroom wellington with elegantly braided pastry dough, or other homemade vegetarian roasts. Others prefer to simply swap the bird with a store-bought vegan turkey roast. Choose your own adventure!
Whether you pick a veggie centerpiece, make your own roast from scratch, or buy vegan turkey from the store, you have dozens of options to choose from. In this vegan turkey guide you'll see the most popular brands with prepared turkey options as well as a fantastic recipe for a seitan turkey.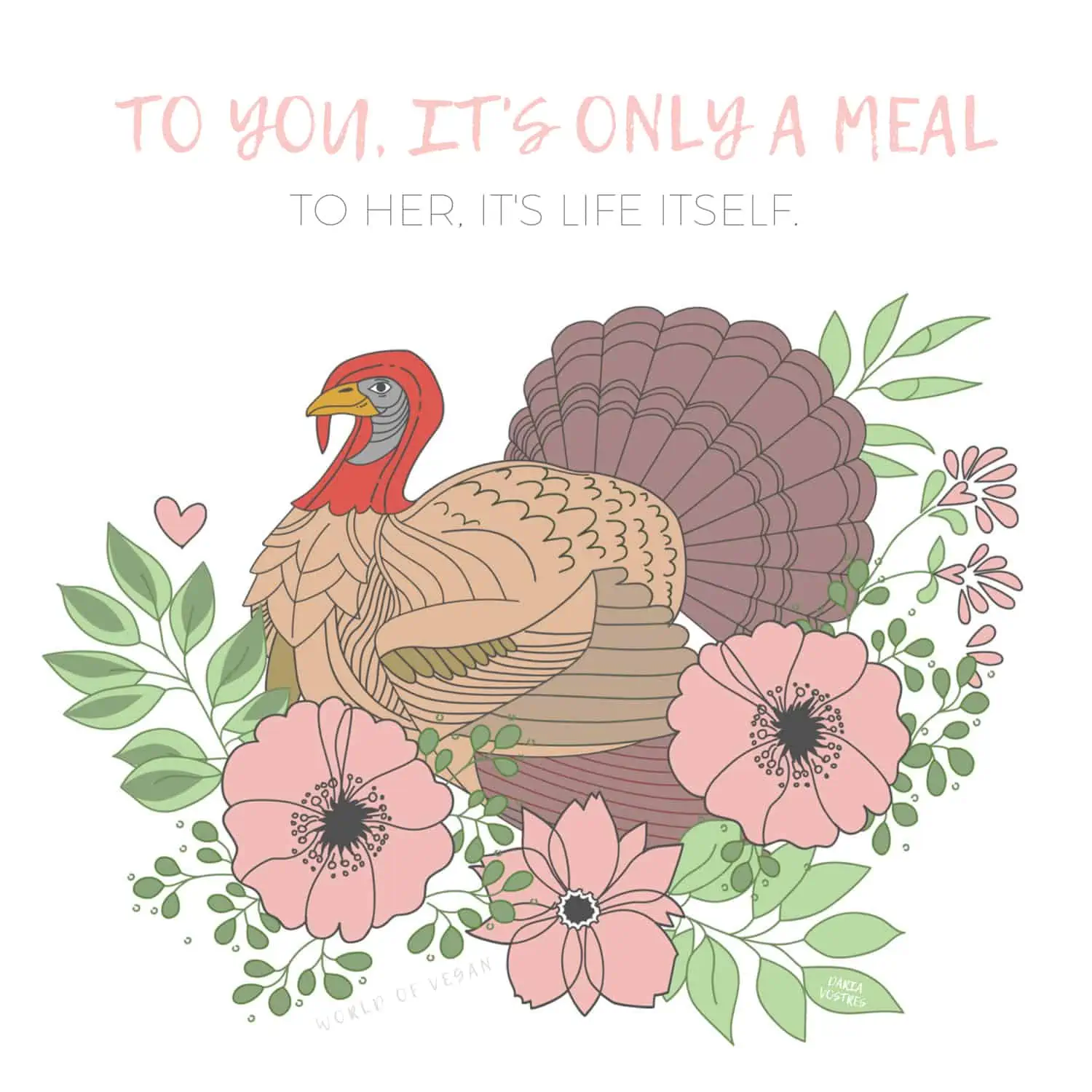 Field Roast Classic Celebration Roast
The Celebration Roast by Field Roast is one of the most prevalent—and most delicious—vegan turkey options on the market. It's really versatile, and you don't need to defrost, baste, or even bake it (although you certainly can). Unlike the other roasts, this is available year-round and sold as both a full-roast and a half-roast (perfect for slicing and putting on sandwiches).
This is a popular choice among people who don't want to be eating an "exact replica" of a turkey, and appreciate seeing lentils and herbs indicative of a roast made from whole plant foods. This roast also tends to be more popular among omnivores, because it doesn't try to be turkey.
Field Roast Hazelnut Cranberry En Croute
If you really want to wow your guests, pick up one of Field Roast's Hazelnut Cranberry En Croute roasts. These special roasts are wrapped in phyllo dough and include some festive flavors of Thanksgiving.
This can be a little harder to find, so if you see one in early November, pick it up! It's often sold at grocery stores like Sprouts, Whole Foods Market, and Natural Foods stores, among others. It's well worth the hunt!
Tofurky Roast
This is the classic vegan turkey roast—the "OG" if you will—that has paved the way for all the others. Tofurky has been serving up Tofurky roasts for more than 20 years, since 1995.
The wild rice stuffing is delicious, and the Tofurky "meat" most closely imitates like turkey. Plus, the Tofurky roast is the most protein-packed of them all, ringing in at 37 grams of protein per serving.
These roasts transform into really beautiful centerpieces when you prepare them with potatoes, carrots, herbs, and a special olive oil and garlic marinade. Here's how to make a perfect Tofurky.
Tofurky also sells frozen tubs of vegan gravy that you can simply heat and serve, if you don't want to make your own.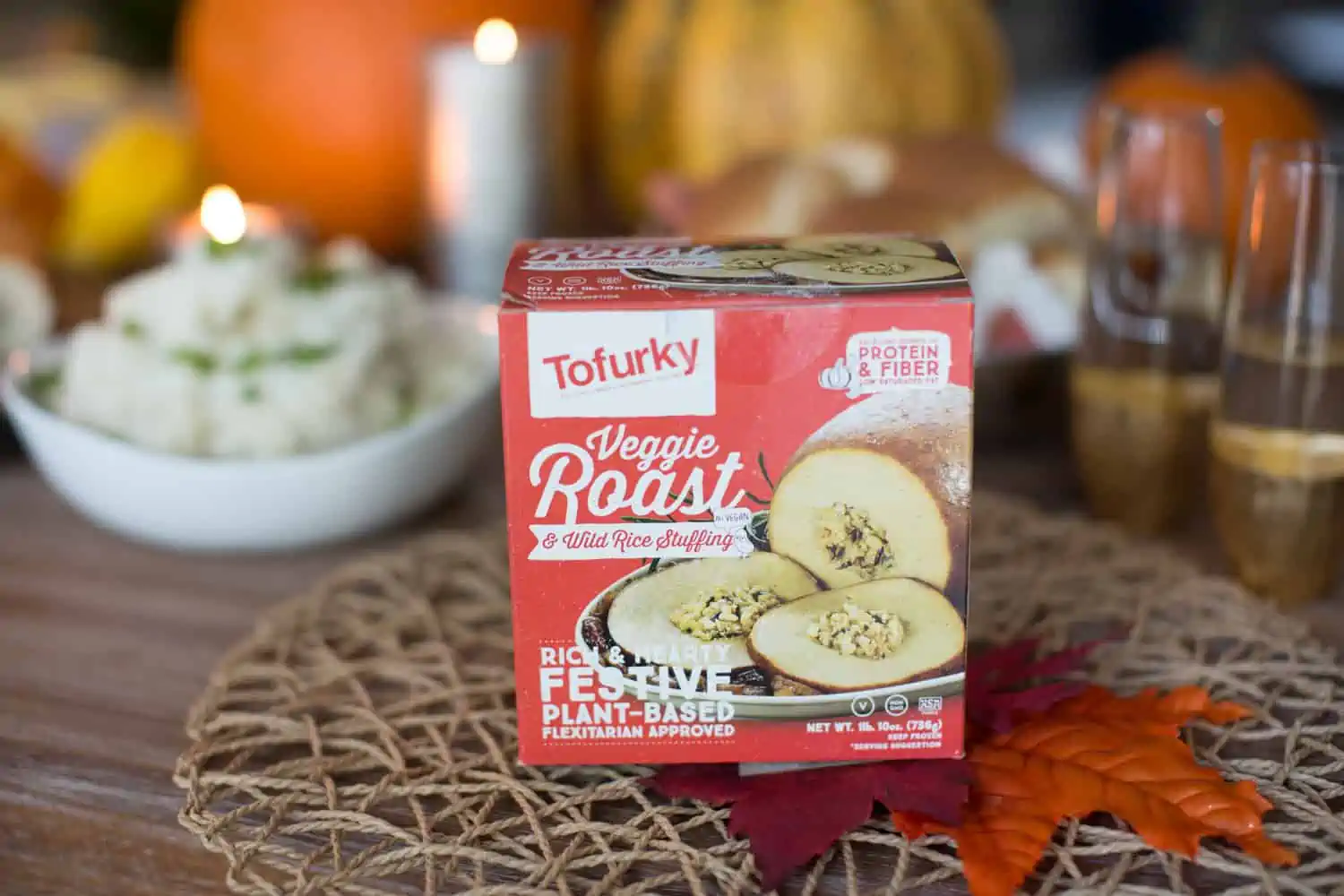 Gardein Holiday Roast
Gardein is the meatiest of them all, with that convincing "pulled meat" texture, if you're into that. Gardein products are also very accessible—carried by Big Box stores like Target and beyond.
They've also stepped up their game with their delicious breaded coating and colorful cranberry-infused stuffing. Plus, this holiday roast comes with two packs of vegan gravy which is one more item you can cross off your list!
Trader Joe's Vegan Turkey
Want to know a secret? The Trader Joe's vegan turkey is the Gardein roast (above), just packaged and sold by Trader Joe's. So if you're a fan of the Gardein breaded roast, Trader Joe's is one more place where you can find it!
Best Vegan Turkey Taste Test
Okay—so you see there are several options. But which is the best?
Well, that depends on who you ask. In fact, when I did a taste-test with Toni Okamoto and Paul Shapiro all three of us had different top picks. Watch and see!
I encourage you to try whichever vegan turkey roast you're able to find or do a taste-test of your own to determine your family's favorite! You will be preventing needless suffering for a turkey like her.
Homemade Vegan Turkey
While buying a vegan turkey at the store is certainly the easier option, if you're determined to be the hostess of the year, you may enjoy making your own! This vegan seitan turkey recipe shows you how to do just that, using ingredients like chickpeas, vegetable broth, spices, and the "meat" that holds it all together: vital wheat gluten.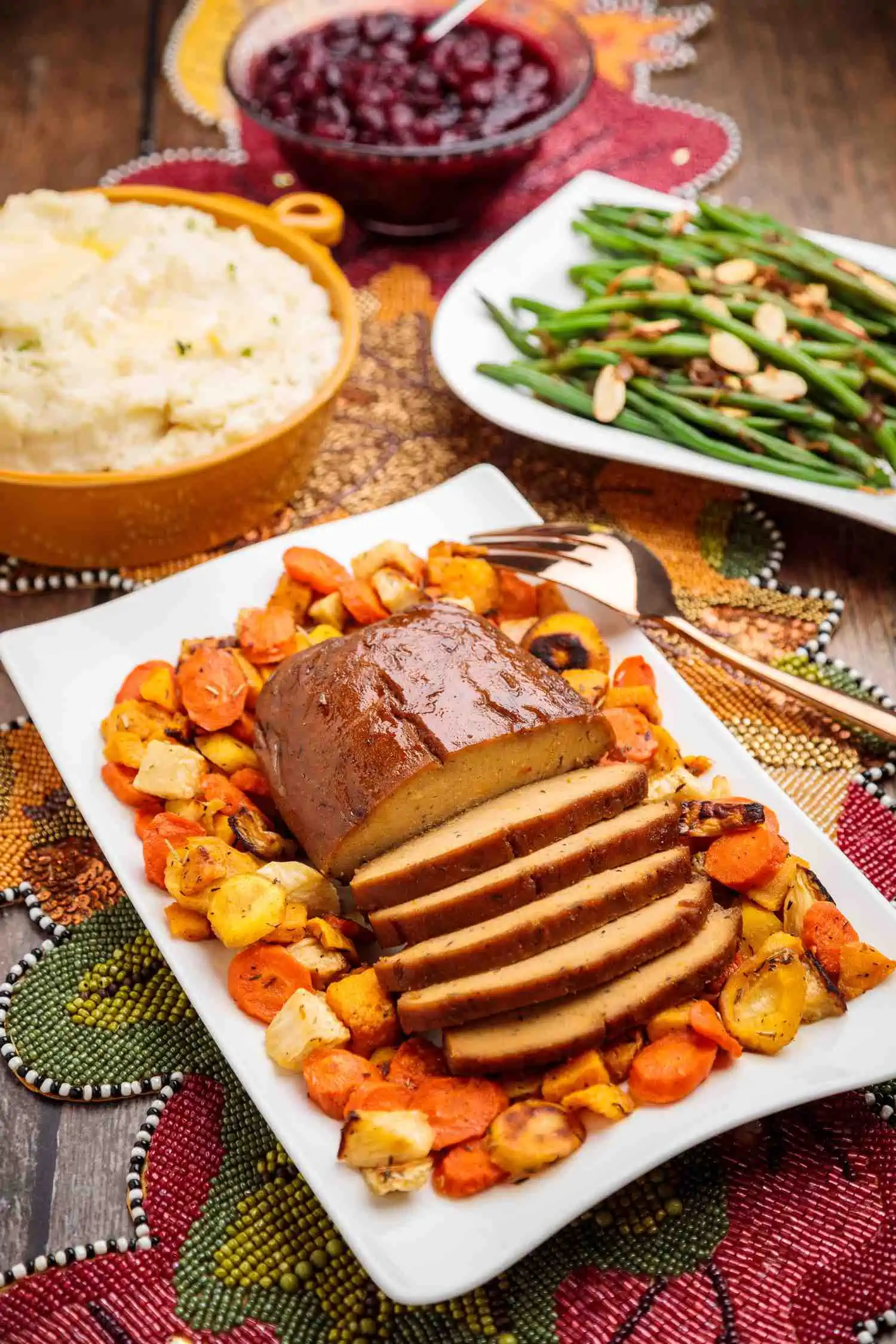 Vegan Thanksgiving Recipes & Guides
Wishing you a very happy and healthy Thanksgiving. And remember: "To you, it's only a meal. To her, it's life itself."