As parents, we are always looking for fun activities for our kids. But when we find fun activities that not only entertain them but at the same time cultivates their kindness and mindfulness, then we have certainly hit the jackpot! Get excited, because we have a gorgeous printable vegan coloring page for you to download!
Coloring Reduces Stress
You've probably heard about this new trend of adults coloring to reduce their stress and anxiety levels. It only makes sense that this is applicable to children also. But, how?
The prolonged action of coloring induces a state very similar to the one induced by meditation. It helps us quiet some of those thoughts that are always rushing through our minds. In other words, it helps us be in the here-and-now instead of thinking about the past or the future which is not an easy feat.
The amazing success of adult coloring books like "The Secret Garden" is only a reflection of how much we are craving to ground ourselves to the "now" and stop stressing about our to-do lists and all the "what ifs." That's why this printable coloring sheet is so valuable for our little ones—we have the opportunity to give them tools that they will forever value.
Teaching Kindness & Empathy Through Play
Kindness and empathy come naturally to small children but that doesn't mean we don't have to cultivate it. We certainly do!
Small kids are intuitively loving and caring toward animals but they also have trouble processing their (sometimes) intense emotions. Giving them the chance to slow down while appreciating the beauty of farmed animals and quieting down their busy little minds is a true gift.
Plus, it will give you a moment to sit back and relax while your kiddo is occupied. A parenting win-win!
This gorgeous coloring page was created by talented artist, Bailie Waters, and is the perfect "semi" quiet activity to do on a rainy day—or 30 minutes before going to sleep to help them manage that energy surge before bed. (Moms, I know you know which one I'm talking about!). Give it a try and let us know how it goes!
Engage Your Kids in Conversation
Another great opportunity this beautiful coloring activity gives us is the chance to engage in a conversation about animals and what they mean to us. As they color the ridges we can start asking them simple questions like: "What's your favorite animal?" or "Do you think all animals should be able to be free outdoors?
This simple conversation starter is a great way to make what could be a very inwards activity, be a lovely exchange of opinions while also giving them an opportunity to reason with their own thoughts.
Working on being more mindful doesn't have to be an isolated activity, it can easily be done collectively. What do you think?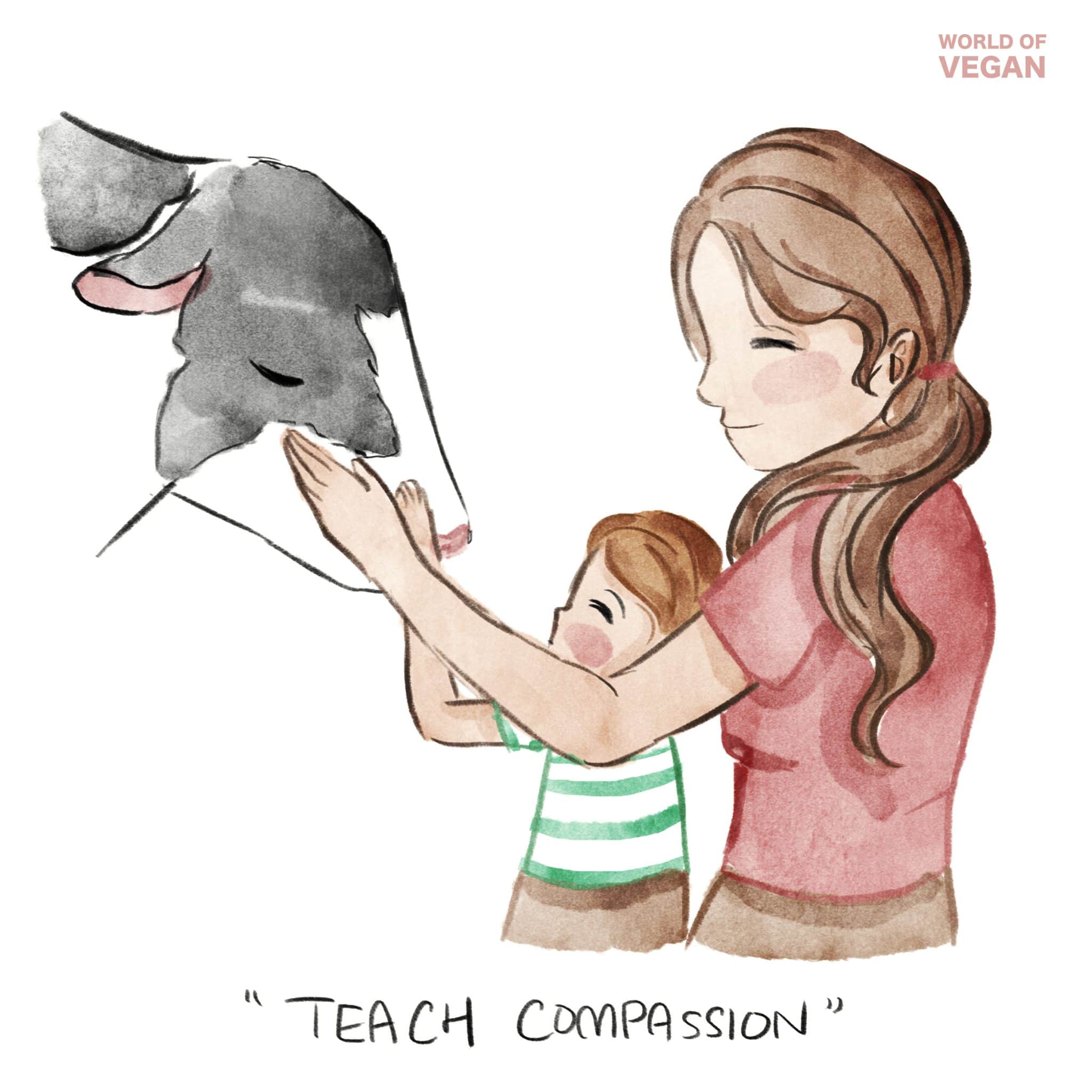 Indoors or Outdoors
When the weather permits it, we can take the chance to enjoy this activity while being outdoors in our garden or balcony. Coloring outdoors can be even more relaxing as you accompany it with bird songs and fresh air breeze. Give it a try and take your little ones to your garden, balcony, window sill or a small lawn patch in front of your apartment building while filling in the page with those beautiful bright colors!
Don't Miss on Other Kids Activity Resources!