Attention all bakers and frosting fanatics! Have you ever wondered how to make delicious and dairy-free frosting without sacrificing flavor or texture? Look no further, because we've got the scoop on vegan frosting!
Whether you're vegan or just looking for a healthier alternative, this article will guide you through the ins and outs of making vegan frosting from scratch. We'll explore the best ingredients to use, share tips and tricks for terrific celebratory toppings, and even throw in a few recipe ideas to get you started. There's even an extensive list of the best vegan-friendly frosting brands available at your local grocery stores.
Get ready to indulge in some serious guilt-free sweetness that's free of animal products and incredibly delicious!
Is Frosting Vegan?
Frosting can be both delicious and confusing for those who are new to being vegan. The short answer is that it depends on the ingredients used.
Traditional homemade frosting is typically made with dairy butter and milk (and sometimes honey), which are not vegan-friendly. However, with some simple ingredient swaps, frosting can absolutely be made vegan. You can easily substitute vegan butter, coconut oil, or plant-based milk like soy, almond, or oat milk.
Surprisingly, commercial frosting brands are usually vegan (and gluten-free), but it's really important to check the label to make sure that it doesn't contain animal-based ingredients confectioner's glaze (made from beetles), milk, eggs, honey, or gelatin.
100% Vegan Frosting Brands
Are you tired of reading ingredient labels like a detective looking for clues? Say goodbye to the guessing game with this list of completely vegan frosting brands! These dairy-free and egg-free frostings will satisfy your cravings without making any compromises on cruelty.
Our favorite vegan frosting! Organic, non-GMO, and "whipped to perfection". Their current scrumptious flavors include vanilla frosting, chocolate frosting, confetti frosting, and even vegan cream cheese frosting! We're crossing our fingers that the seasonal peppermint flavor comes back for the holidays.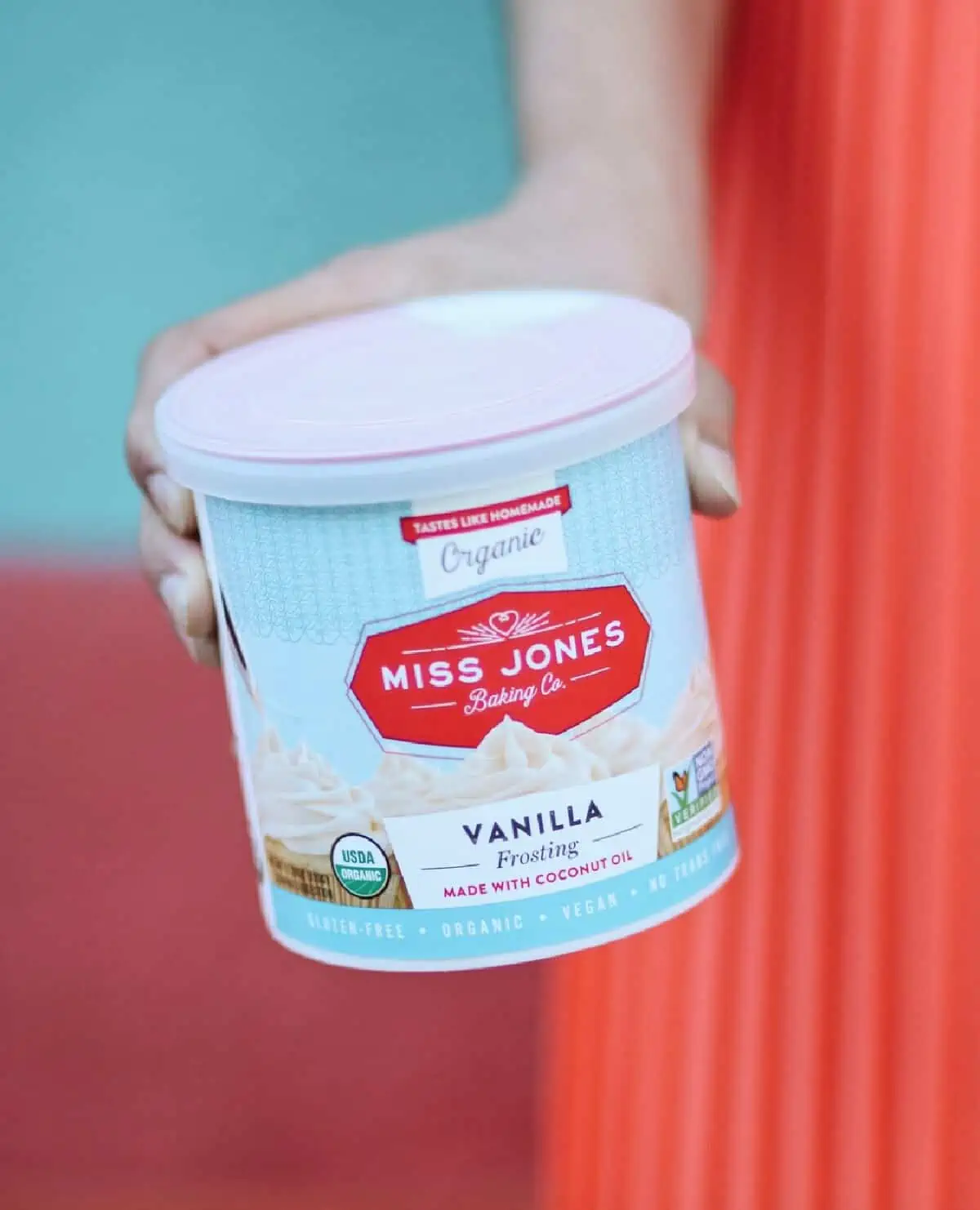 A wonderfully fun vegan, gluten-free, soy-free, non-GMO, and all-natural frosting that was introduced on Shark Tank. Their decadent flavors include Cream Cheese Cashmere, Hot Chocolate Creme, Madagascar Vanilla, and Sea Salted Caramel. They seem to sell out quickly, so make sure to check their website often!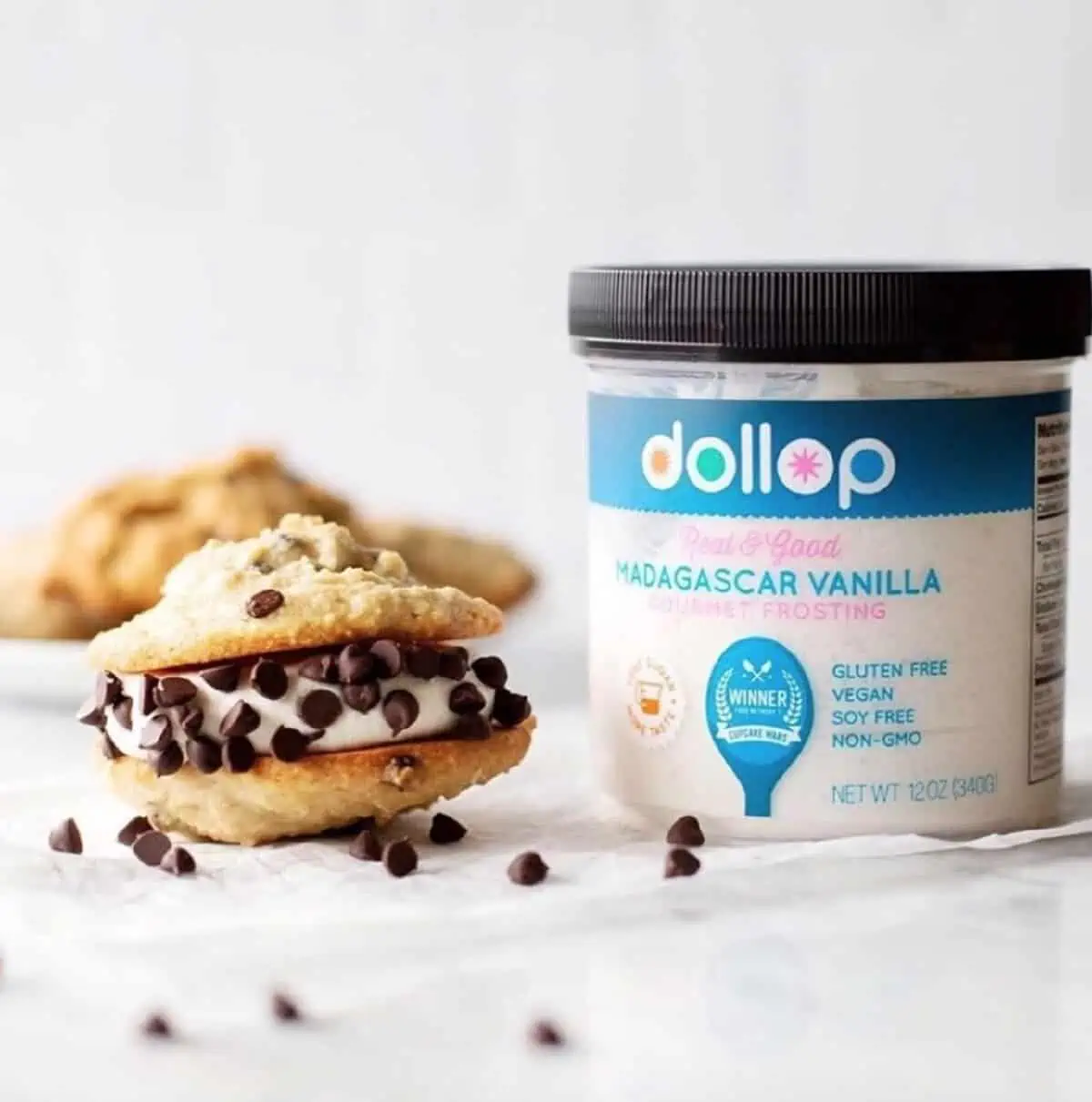 A creamy vanilla vegan frosting from the Cheat Treats Dessert Company. This lovely frosting comes in a one pound, vegan butter-type tub and is 100% vegan, as well as gluten-free. A fantastic choice for a simple and easy sweet frosting.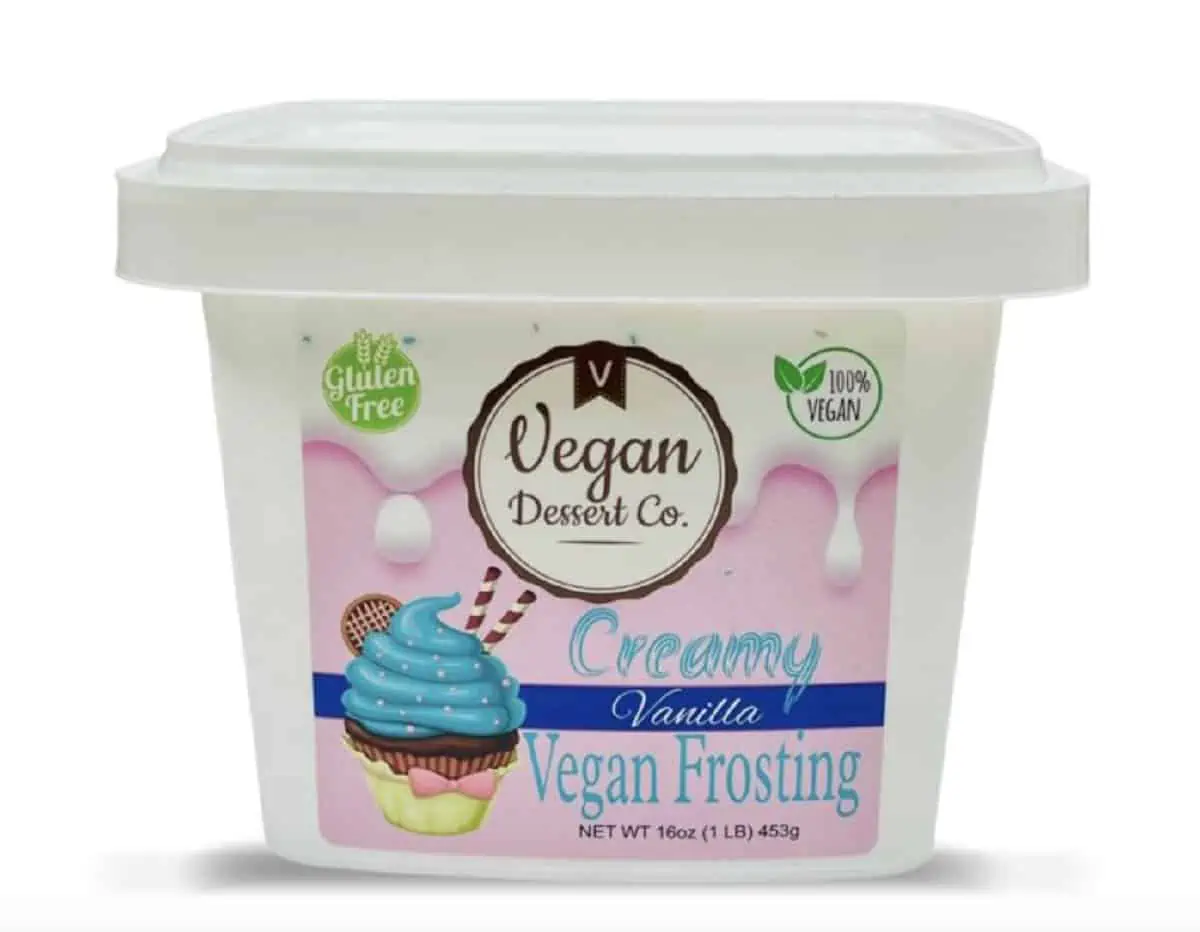 Accidentally Vegan Frosting Brands
Believe it or not, there are plenty of accidentally vegan frosting brands out there that will make you lick your spoon with delight. From chocolatey goodness to creamy vanilla, these frosting brands may not be specifically marketed as vegan, but they sure taste like heaven. So, get ready to raid the baking aisle and discover some sweet surprises that will leave you feeling guilt-free and satisfied.
Betty Crocker Creamy Frosting: Cherry, Chocolate, White, Dark Chocolate, Lemon, Milk Chocolate, Vanilla, and Hershey's Milk Chocolate
Betty Crocker Whipped Frosting: Butter Cream, Chocolate, Fluffy White, Milk Chocolate, Strawberry Mist, Vanilla, and Whipped Cream
Duncan Hines Creamy Homestyle: Buttercream, caramel, classic chocolate, classic vanilla, coconut pecan, dark chocolate fudge, lemon supreme, and strawberry cream.
Duncan Hines Whipped Frosting: Chocolate, fluffy white, and vanilla.
Pillsbury Creamy Supreme Frosting: All flavors except Funfetti. The Funfetti candies contain shellac, which is made from bettles.
Wilton Ready-To-Use Icing Tubes: Comes in eight different colors including red, white, green, black, pink, orange, yellow, and purple.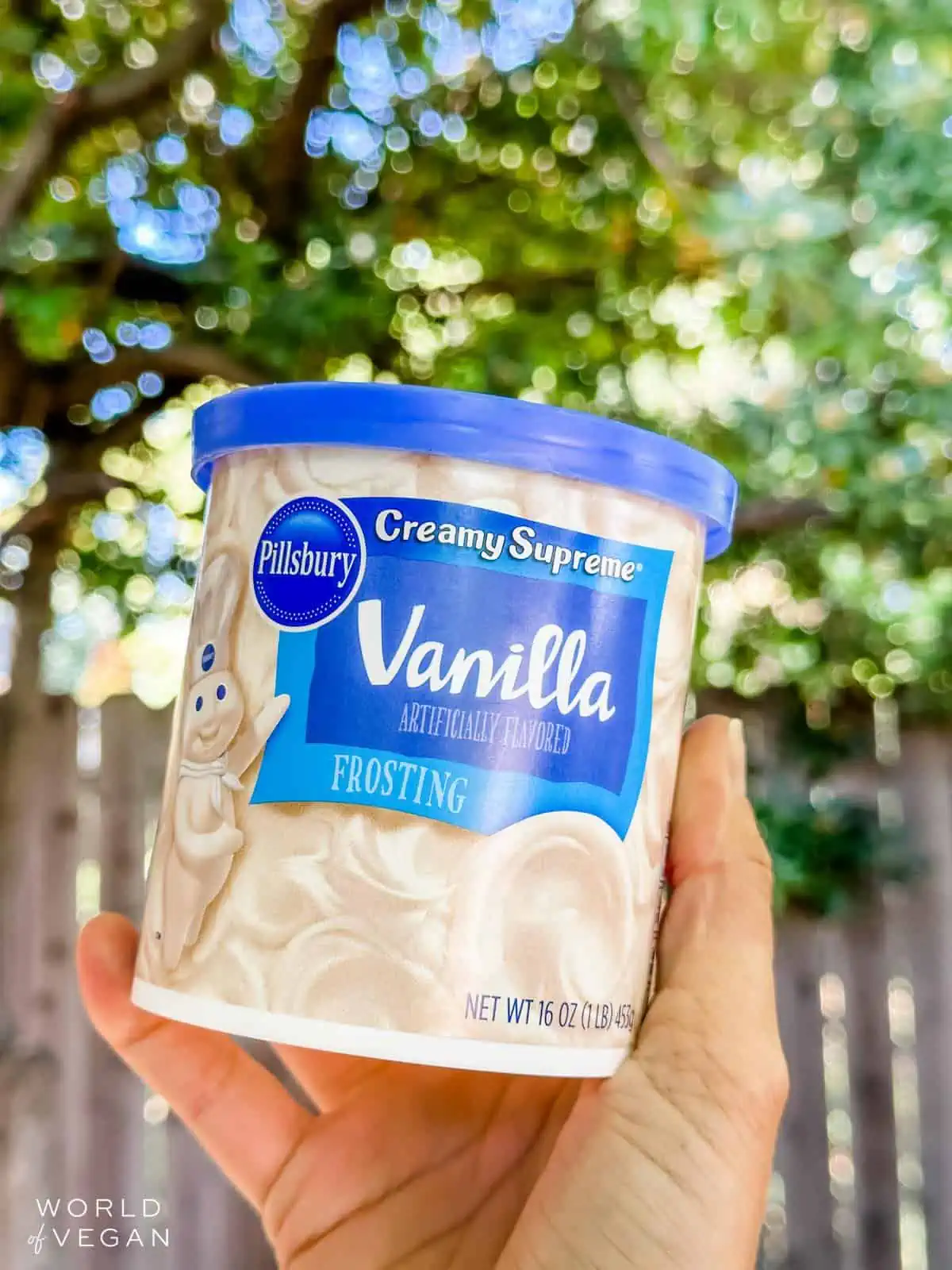 FYI: Brands like these frequently change up their formulas, so make sure to double check the ingredients list before purchasing.
The Best Vegan Frosting Mixes You Need to Try
Looking for frosting mixes that are free from animal products? You're in luck! Here are some of the best vegan-friendly frosting mixes on the market that will add a touch of sweetness to your desserts without any dairy. The best part is you can personalize these mixes with your favorite vegan butter and plant-based milk!
Delicious DIY Vegan Frosting Recipes
Are you tired of watching your non-vegan friends smugly devour their frosted treats while you're stuck with a naked cupcake? Fear not, friends, because we've got you covered with these homemade vegan frosting recipes. They're not only dairy-free and egg-free, but they're also easy to make and delicious to eat.
If you like a hint of matcha flavor and a whole lot of gorgeous green color, you need to try this frosting. Its unique taste and wonderfully soft shade will WOW the guests at any party. Lovely and luscious!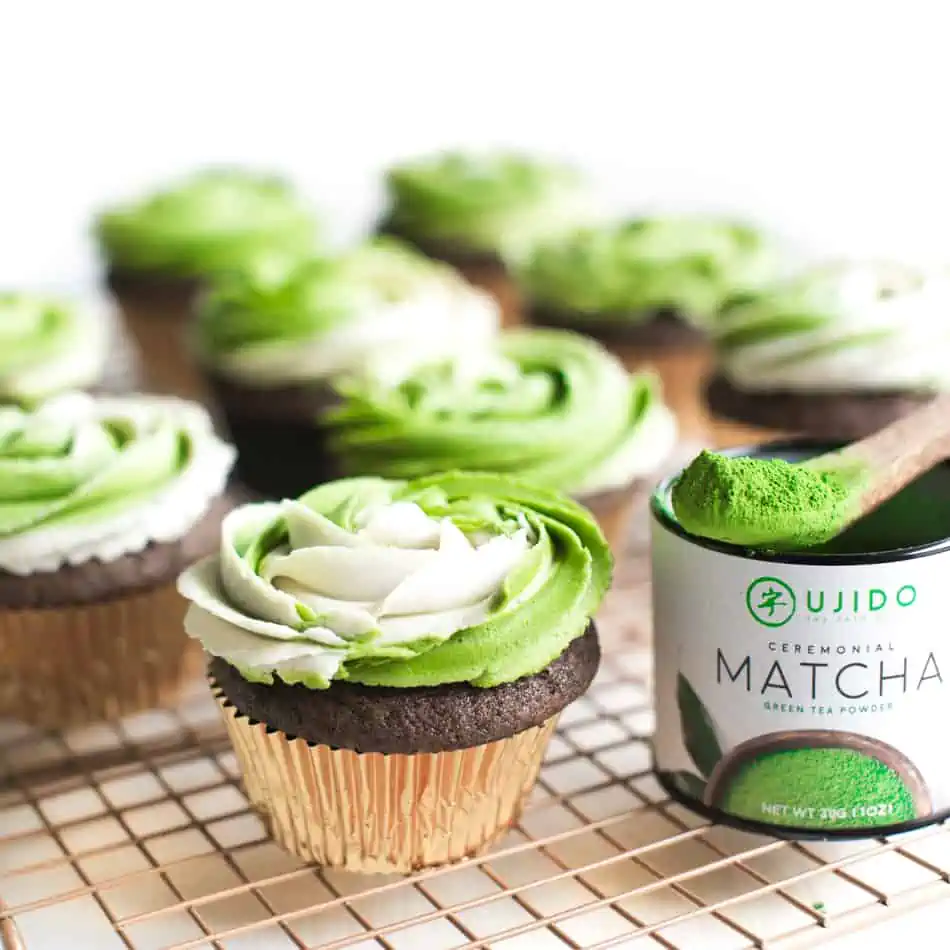 A delicate lemon flavor using turmeric for a brilliant yellow color. Perfect for spring chicks, flowers, and happy sunshine decorations. This frosting is delightful and incredibly yummy!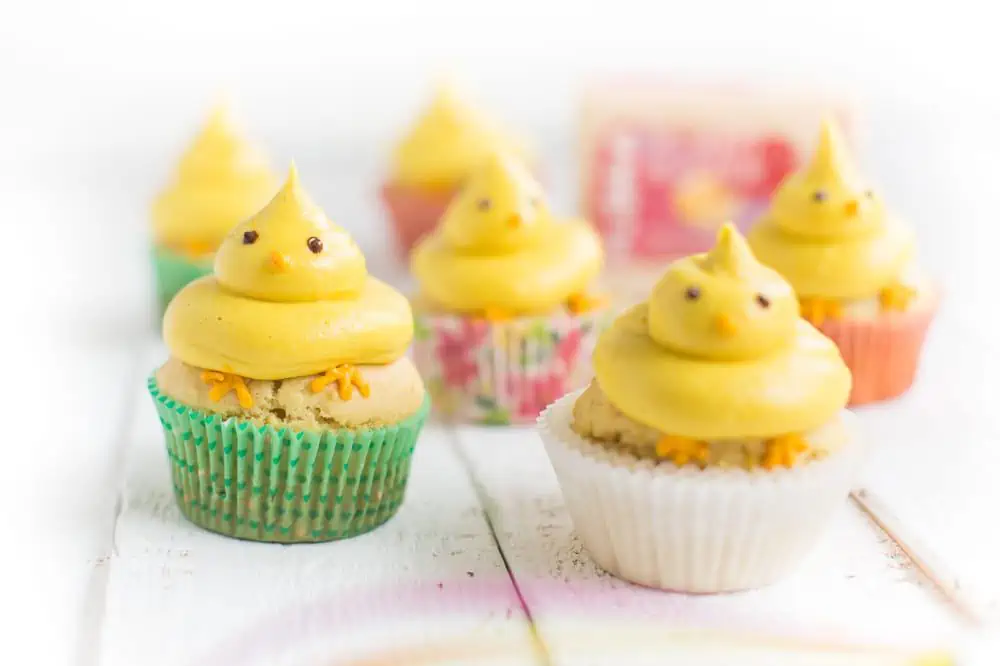 The perfect frosting recipe to make any day of the week! With only three simple ingredients, you'll have the most thick and creamy topping ready in no time. An easy and essential recipe for anyone who loves vegan baking.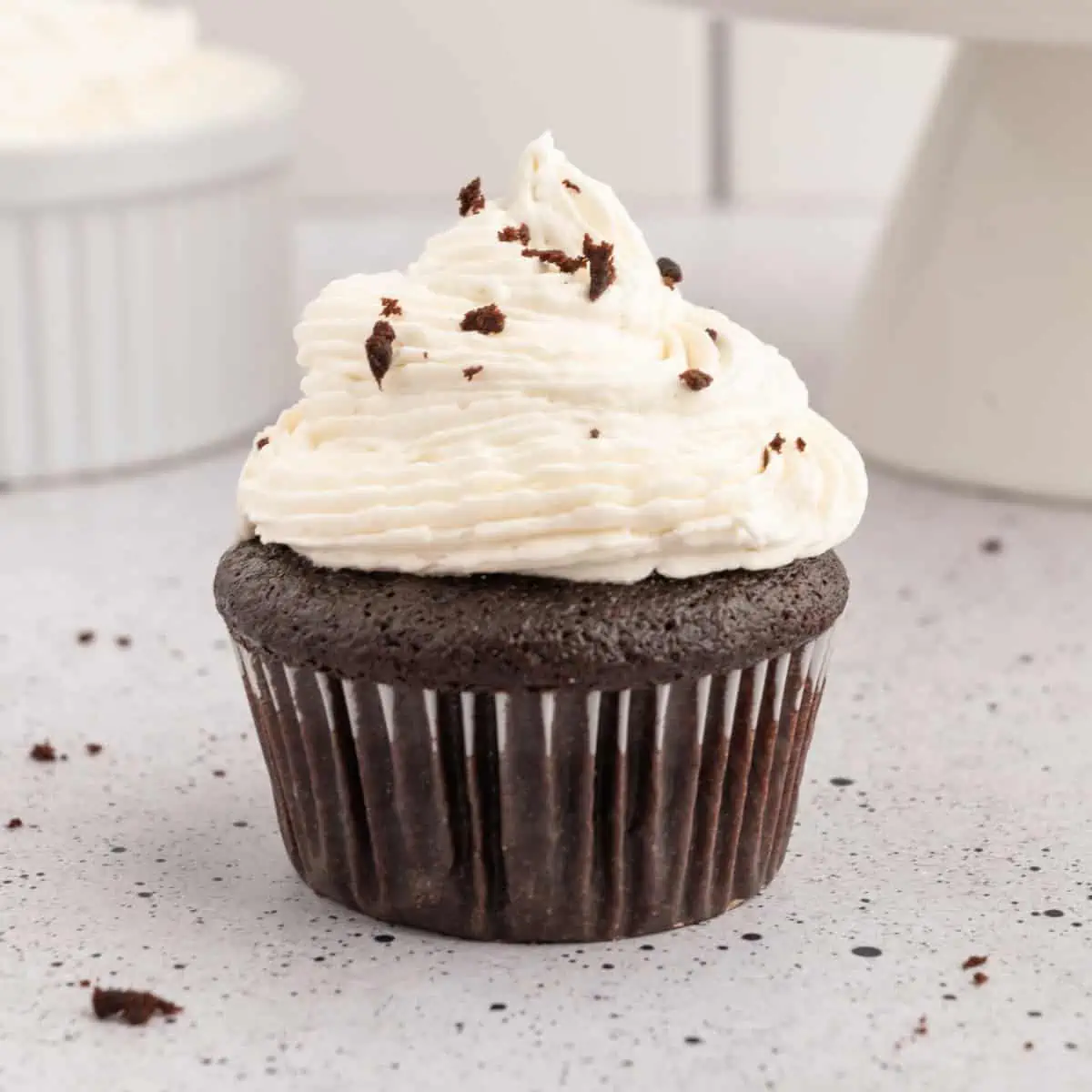 5 Surprising Ingredients to Take Your Treats to the Next Level
Vegan frosting is already delicious, but why stop there? Adding fun ingredients to your frosting can take it to a whole new level. With so many fun and fantastic ingredients to choose from, the possibilities are endless!
Shower your sweet frosting with vegan rainbow sprinkles for a burst of color and crunch.
Be creative and add crushed Oreos for a cookies and cream twist.
Pour on a smooth spoonful of peanut butter for a nutty and creamy taste.
Go for the gold (or strive for the silver) with edible glitter flakes!
Kick it up a notch and cover it with a combination of cute and colorful candy pieces.
Shine your eco-flair by decorating with edible flowers—fresh or dried! Dried rose petals can add a very elegant and romantic touch.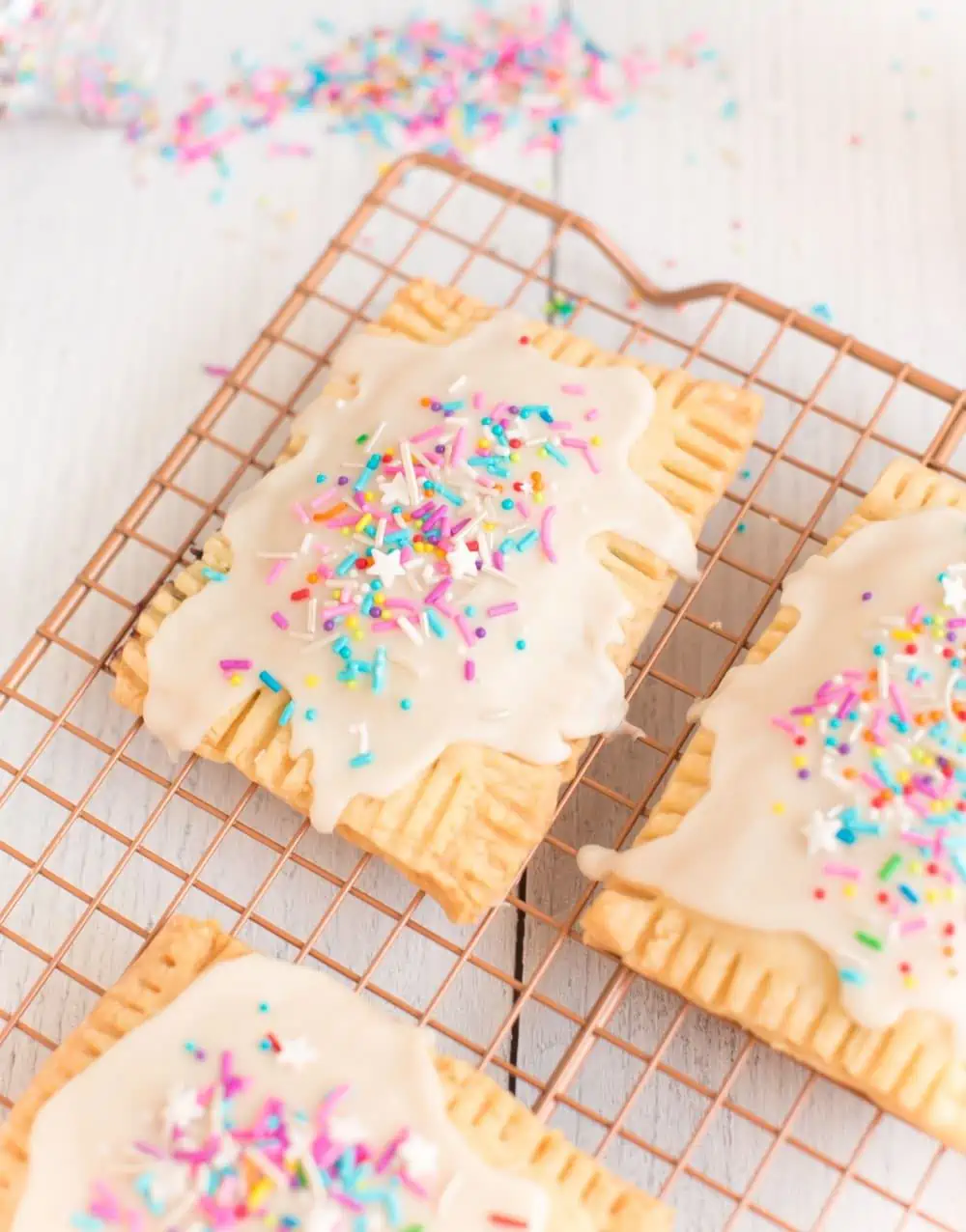 More Delicious Vegan Baked Goods to Satisfy Any Craving
For all the cake-lovers, how about this festive Vegan Birthday Cake, luscious Lemon Olive Oil Cake, or decadent Raw German Chocolate Cake?
If cookies are more up your alley, make sure to check out these super soft Easy Sugar Cookies, award-winning Vegan Oatmeal Cookies, or these fan-favorite Peanut Butter Chocolate Chip Cookies.
When you are in the mood for a childhood favorite, we suggest these super-fudgy Vegan Brownies, to-die-for Double Chocolate Donuts, or creamy, chocolate-covered Rice Krispies Treats!
Now that you've tasted the magic of vegan frosting, there's no going back to boring old dairy. Whether you're a seasoned baker or a newbie in the kitchen, these recipes are sure to sweeten up your life and bring a smile to your face.
So grab your whisk, put on your apron, and get ready to whip up some frosting magic that will make even non-vegans ask for seconds. Who says you can't have your cake and eat it too? With vegan frosting, anything is possible!