Looking for a spooky recipe perfect for a vegan Halloween party? These mummy dogs and mummy meatballs are sure to be a hit. Plus, they are super quick and easy to make! Here's how:
Vegan Mummy Meatballs & Mummy Dogs
2018-10-25 23:16:08
These vegan mummy meatballs and vegan mummy dogs are a perfect budget-friendly halloween appetizer that come together in a snap.
Ingredients
Pillsbury Crescent Rolls (Original)
Your favorite vegan meatballs and/or your favorite vegan hot dogs
Ketchup and mustard for the eyes and for dipping
A toothpick or and icing bag and a small round cake decorating tip for the eyes
Instructions
Pop open the container of crescent rolls and unroll the dough on a cutting board.
Using a sharp knife, slice the dough into long, thin strips, about 1/2 inch in diameter.
One by one, wrap your veggie hot dogs and meatballs in the dough using a haphazard zigzag pattern reminiscent of mummies. Be sure to leave a space where the eyes will go!
Bake at 375° for 11-13 minutes or until golden brown.
Dot the eyes and serve!
World of Vegan https://www.worldofvegan.com/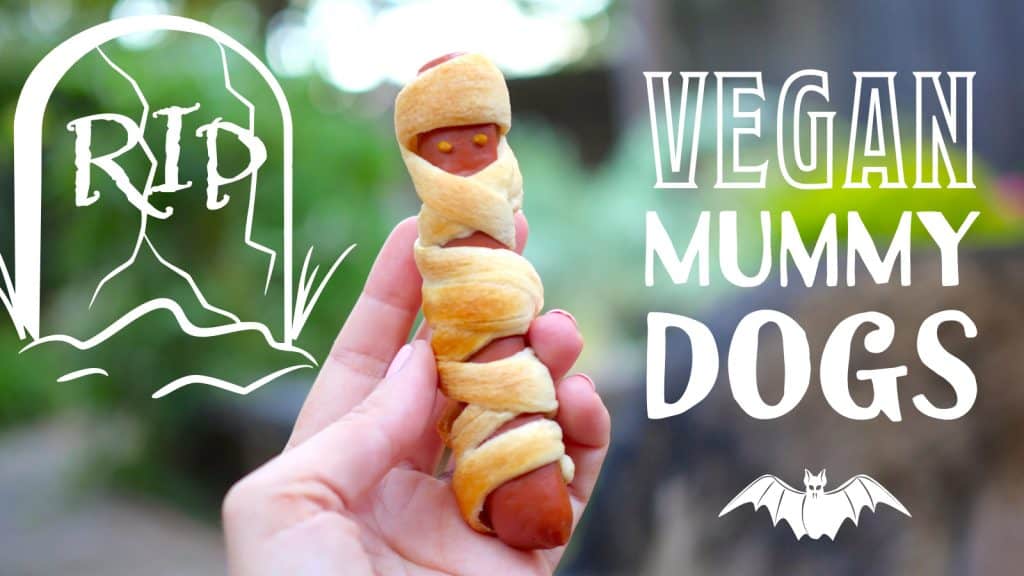 I've been making these for nearly a decade now for Halloween parties because they're such a simple and fun treat, and they're always a huge hit and one of the first things to go. You can find crescent rolls at many mainstream grocery stores, and you can use any vegan meatballs and veggie dogs you'd like!
We hope you enjoy this vegan Halloween recipe by Michelle Cehn and Toni Okamoto! You can watch more of our videos here—and don't miss our vegan Halloween candy guide!