These days it seems just about every food has been both demonized and praised at some point in the media. Should you be afraid of soy? Is carrageenan safe to eat? The internet has no shortage of nutrition claims or advice on what is the "best" way to eat. Confusion runs rampant when it comes to how food affects our health.
Celebrities, random blogs and anecdotes aren't the best source of health information. And when it comes to nutrition—and vegan nutrition in particular—not just any health professional is able to provide helpful recommendations based on the latest science.
So where should you go to get vegan nutrition information you can trust?
If you're living a plant-based lifestyle and need some support on the nutrition front, the best source is a vegan registered dietitian nutritionist!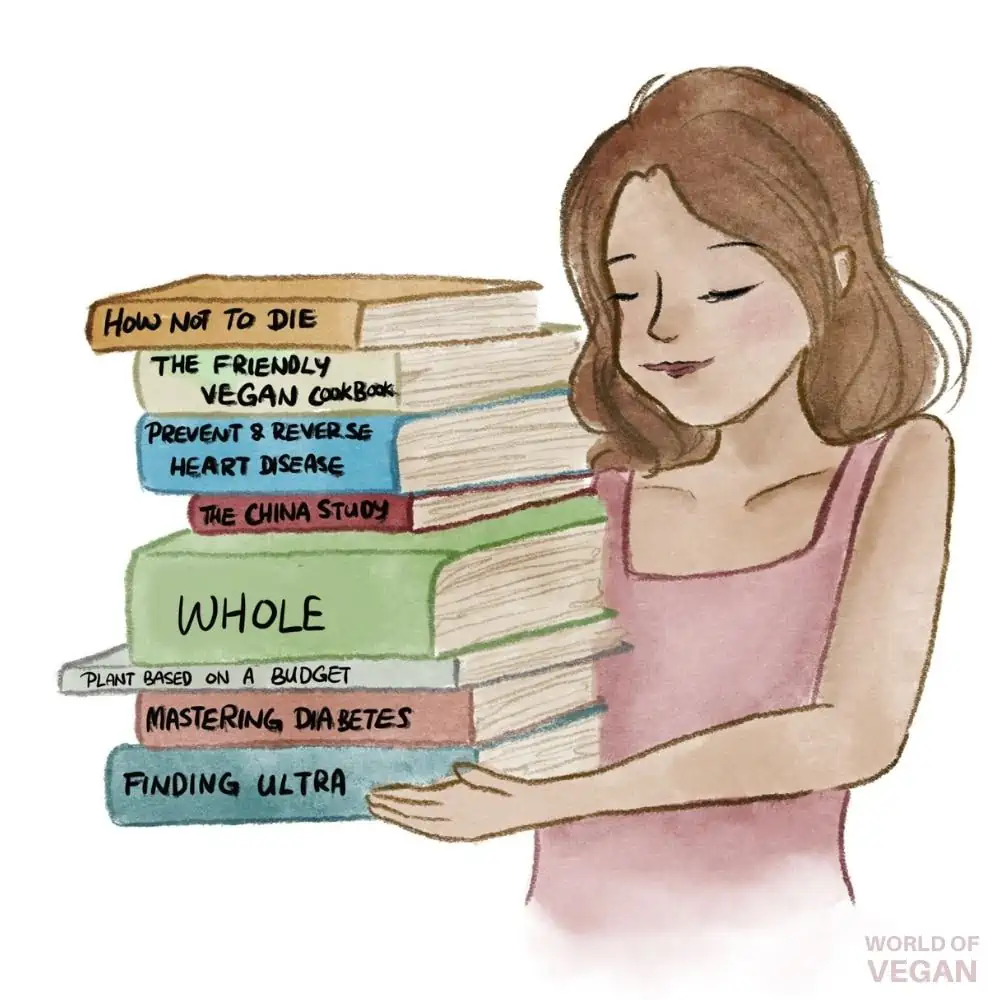 Common Reasons For Consulting A Registered Dietitian Nutritionist
Registered Dietitians can help you meet your nutrition and wellness goals and create healthy habits. They can also address health conditions, identify nutrient deficiencies and food allergies, help clients struggling with an eating disorder, and more. Here are a few of the most common reasons people consult a dietitian.
Chronic health condition such as diabetes
Nutrient deficiencies
Eating disorder or disordered eating
Prenatal nutrition
Sports nutrition
Food allergies, intolerances or sensitivities
Irritable bowel syndrome or inflammatory bowel disease
Meal planning and prep guidance
Intuitive and mindful eating guidance
Not all dietitians are experts specifically in vegan nutrition, which is why I've compiled this list for you! These dietitians (below) are vegan themselves, so you can trust that they have deeply studied and understand plant-based nutrition.
Some dietitians can also provide nutrition guidance during a plant-based pregnancy, to parents about raising healthy vegan kids, and can advise athletes about sports nutrition.
Do I Need to See a Dietitian?
Many people go through life never consulting a dietitian. If you're feeling healthy and on top of your wellness game, you don't see anything abnormal in your blood tests, you're regularly supplementing Vitamin B12, and your doctor gives you a big thumbs up, that's great!
You can certainly get all the nutrients you need to thrive on a well-balanced plant-based diet. Plus, there are several books and resources out there to help you educate yourself about health and nutrition.
That said, talking with a vegan Registered Dietitian can be a wonderful asset to you and your health. Our health and wellness are so important, but sadly, in today's busy world many people don't take action on their health until it's too late, and then they have to urgently race to the doctor.
Finding a Registered Dietitian you trust who can be your guide into plant-based living can be enormously helpful. And of course, if you feel unhealthy in any way, are worried that you may not be hitting all of your nutrition needs, are struggling with your eating habits, or just have nutrition questions and need answers from an expert, consulting a vegan RDN (or even working with one on an ongoing basis) could be great for you.
Watch Out for Misleading "Nutritionist" Titles
Did you know that most doctors have very little required schooling in nutrition? Registered Dietitian Nutritionists (RDNs) also known as Registered Dietitians (RDs) have the education, training, and credentials to provide nutrition assessments, diagnoses and interventions to help optimize your wellness and even address, treat, and prevent disease.
But watch out—the term "nutritionist" is not regulated and requires no specific education or training. If you want to be sure you're working with the most qualified experts, look for Registered Dietitian Nutritionists (RDNs).
Registered dietitians are the best nutrition experts. They hold at least a 4-year degree (most hold advanced degrees), completed supervised practice as a dietetic intern, passed a national registration exam and complete continuing education.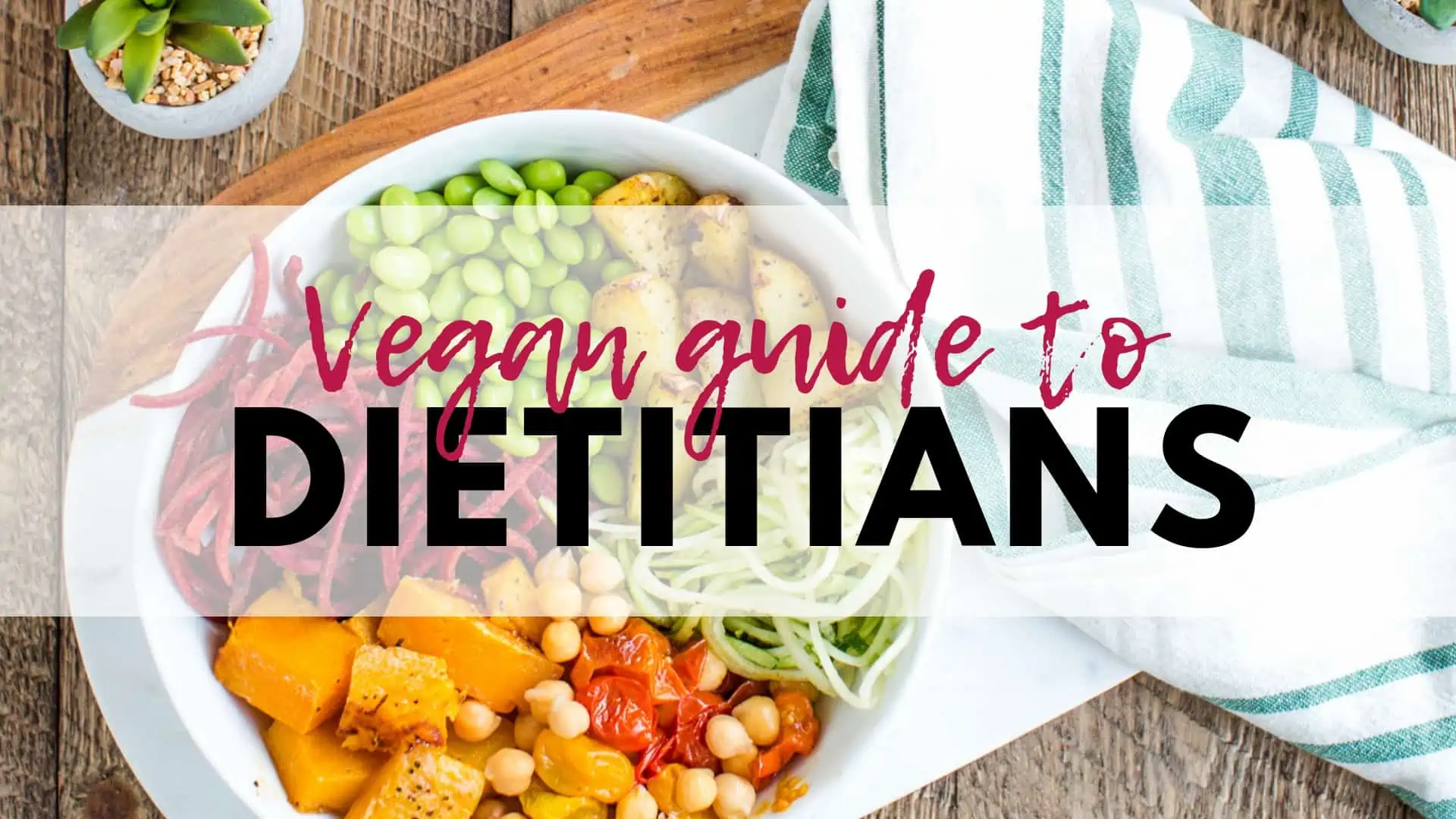 Plant-Based and Vegan Registered Dietitians
The following registered dietitian nutritionists (RDNs) offer various services and consulting practices, and each has a different style, area of focus, and approach. Many can see clients virtually. They can assess your current diet, identify any nutrient gaps and help you develop an eating pattern that suits your personal preferences, health conditions, and lifestyle. They're also great for answering any nutrition-related questions.
Vegan Nutrition 101 Podcast Episode With a Vegan Dietitian
Vegan registered dietitian Catherine Perez (@PlantBasedRD) talk all about the basics of vegan nutrition on Episode 60 of The Plant-Powered People Podcast. Listen to learn about key nutrients like Omega-3s, DHA, Vitamin D, calcium, iron, vitamin B12, protein, and more. She shared how to get it all while eating a plant-based diet!
What Do Different Nutritionist and Dietitian Credentials Mean?
When it comes time to hire a professional, you'll start to see lots and lots of acronyms after people's names identifying their credentials. Unfortunately, for the average person, these have little meaning unless you dig into what they represent. So let's take a moment now to break down those credentials and what they mean.
RDN: Registered Dietitian Nutritionist
Issued by the Commission on Dietetic Registration, this credential means the individual has completed a minimum of a bachelor's degree at an accredited university, completed at least 1,200 hours of supervised practice (internship) and passed a national examination.
RD: Registered Dietitian
This credential is synonymous with RDN.
LDN: Licensed Dietitian Nutritionist
This person is licensed to practice nutrition in a specific state.
LD: Licensed Dietitian
This person is licensed to practice nutrition in a specific state.
MDA: Master of Dietetics Administration
A Master of Dietetics Administration has a professional degree signifying thorough training in management and leadership in food and nutrition program administration.
Nutritionist
The label "nutritionist" does not carry any specific meaning. Anyone can call themselves a nutritionist without any specific training or education. Beware of this term and look for the RDN credential.
MS: Master of Science
This is a master's degree in the field of science, engineering, mathematics, or medicine awarded by a college or university. Each program is different, but most require writing a thesis.
CPT: Certified Personal Trainer
Issued by the National Academy of Sports medicine, this certification means the individual has passed a national examination relating to human body fitness and prescription of exercise.
Hungry for More Vegan Nutrition Knowledge?
Vegetarian Nutrition Dietetic Practice Group
The Vegetarian Nutrition Dietetic Practice Group is the leading authority on plant-based diets. They provide resources, recipes, and information for all age groups and fitness levels that promote health and well-being based on the latest research.
They have many handy resource sheets on a variety of topics including vegetarian and vegan infants, choline in vegan and vegetarian diets, and sports nutrition for vegetarians and vegans.
This article was written with support from Taylor Wolfram. For more vegan health and wellness wisdom from a vegan dietitian, check out Taylor's other World of Vegan articles and her website Taylor Wolfram.
Want to learn about ditching dieting for good, honoring your body's hunger and making peace with food? Grab Taylor's FREE Beginner's Guide to Eating Intuitively!
Please note that the information presented here is not to be construed as medical advice or used to diagnose, treat, cure or prevent any condition or disease.