There have never been more ways to whip up a super delicious serving of dairy-free mac and cheese. With so many vegan mac and cheese recipes out there, it can be overwhelming to navigate just which one could be best for you!
Whether you're looking for something super cheez-y or want a more whole foods-based mac, we've got just the guide to help you navigate the endless pastabilities. Gluten, soy, or nut-free? We've got you covered (in vegan cheese). And if you'd rather just stick with a boxed vegan mac for convenience, we totally get that.
What is Dairy-Free Mac and Cheese Sauce Made Of?
Vegan cheese sauce can be made from many different bases! From nuts to seeds to veggies, there are several different ways to combine ingredients into one big creamy vegan cheese sauce. Some of the most common ingredients used in vegan mac and cheese sauces include:
Nuts & Seeds
Cauliflower
Carrots
Onions
Potatoes
Squash (Pumpkin, Butternut Squash)
Vegan Roux (made from butter and flour)
Best Dairy-Free Mac and Cheese Brands
There once was a time when vegan mac 'n' cheese was hard to come by. But today, you can find it on many grocery store shelves, on countless restaurant menus, and featured in recipes on seemingly infinite blogs!
Looking for the best dairy-free mac and cheese brands on the shelf? Here are some delicious options to check out and try for yourself!
Amy's has mastered the art of creating dairy-free comfort food, and their Vegan Organic Rice Mac & Cheese and Vegan Chili Mac & Cheese are a prime examples of their culinary brilliance. Plus, it's made with organic ingredients, ensuring that you're nourishing your body while treating your taste buds. Be careful when shopping as they have two that look very similar, and only one of them is vegan. Look for that "Plant-Based" label (pictured below)!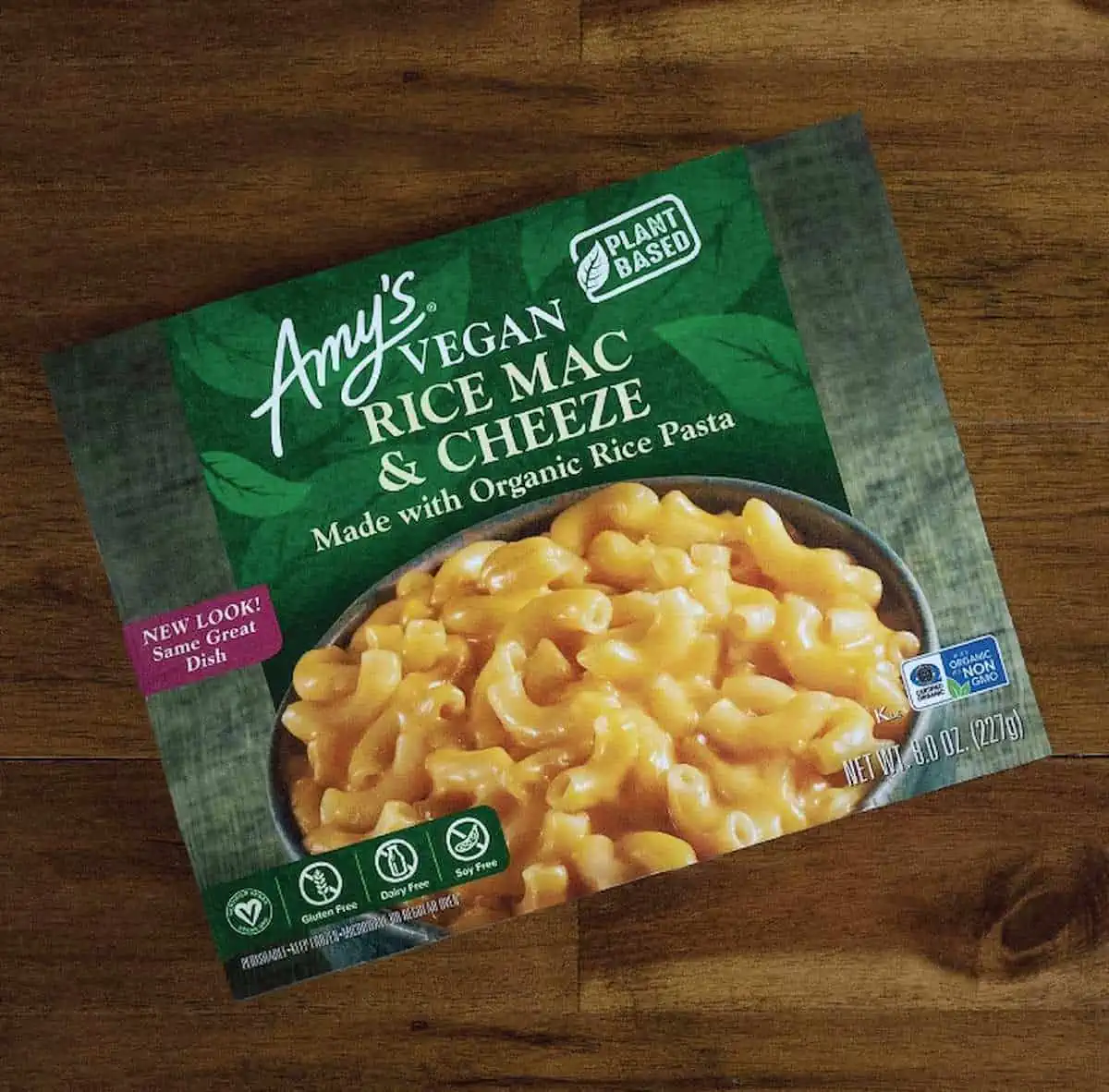 This spin on mac from the popular brand Annie's Homegrown is creamy and flavorful! Crafted with organic rice pasta and a luscious cheddar-flavored seasoning and free from artificial flavors or synthetic colors. It's both wholesome and delicious!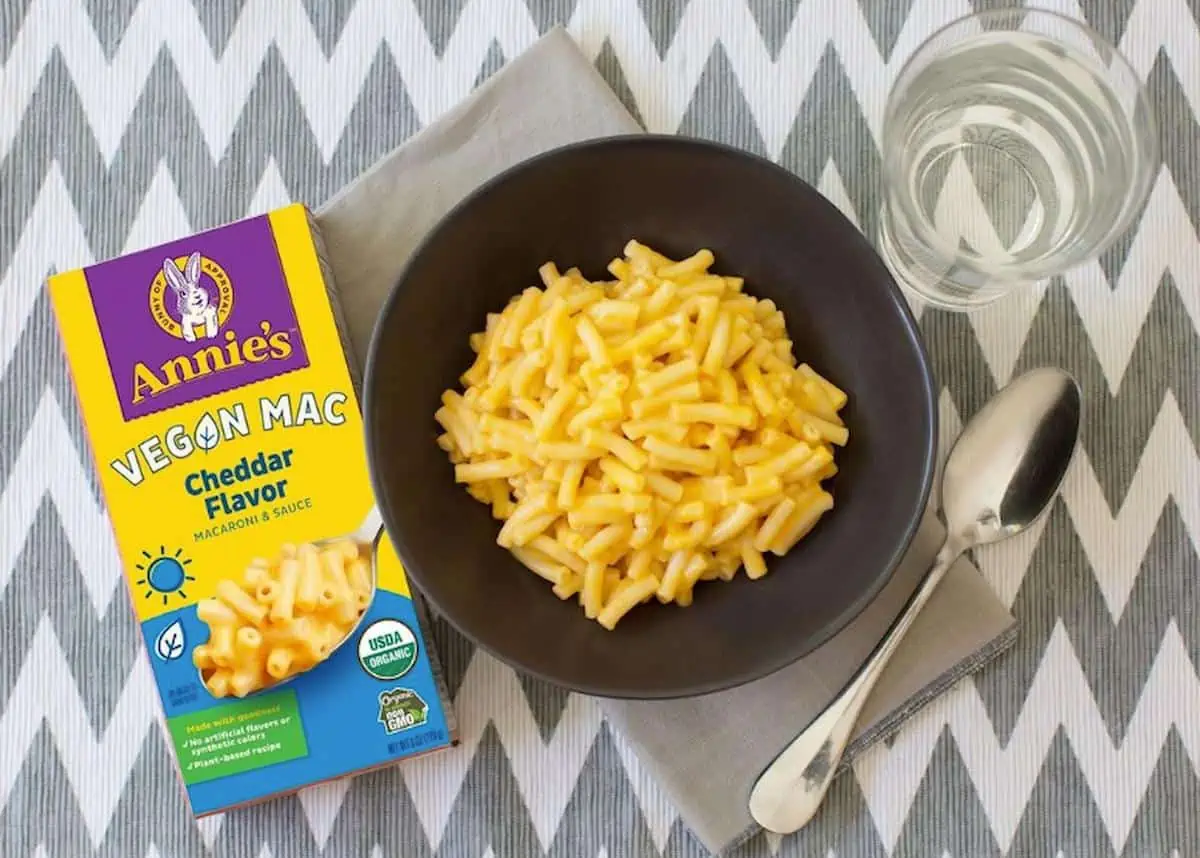 While this can be a little difficult to find, if you do happen upon this frozen dairy-free mac from Field Roast, swipe it up right away! Their Mac 'n Chao is delicious, comes in multiple flavors, and is made using their coveted vegan CHAO cheese.
Howl has answered the call of vegan foodies everywhere with their extraordinary Vegan Mac & Cheese. This brand is all about unleashing the power of plant-based ingredients and creating culinary wonders that even the fiercest of carnivores will devour. They've harnessed the magic of plant-based ingredients with three delicious flavors: Sharp Cheddar Style, Spicy Chipotle, and Roasted Garlic & Herb. So, let out a howl of joy as you savor each creamy, dairy-free bite that's just as indulgent as the original!
Pastabilities is here to show you that you don't need dairy to enjoy a heavenly plate of mac and cheese with their Vegan Pasta 'N Cheese. This brand believes that everyone should have the opportunity to savor this beloved dish, regardless of dietary preferences. Their Vegan Pasta 'N Cheese is a masterpiece of plant-based flavors and textures, combining al dente pasta with a velvety, cheese-inspired sauce. Made with all-natural, vegan ingredients, this mac and cheese is free from animal products but not from deliciousness.
Looking for a mac and cheese that satisfies your cravings while keeping it both dairy-free and gluten-free? Look no further than Banza's Plant-based Shells & Vegan Cheddar! Banza has reimagined this beloved comfort food by using chickpeas as the base for their delectable shells, delivering a protein-packed punch in every bite. Tossed in a velvety vegan cheddar sauce, this mac and cheese is the ultimate guilt-free pleasure.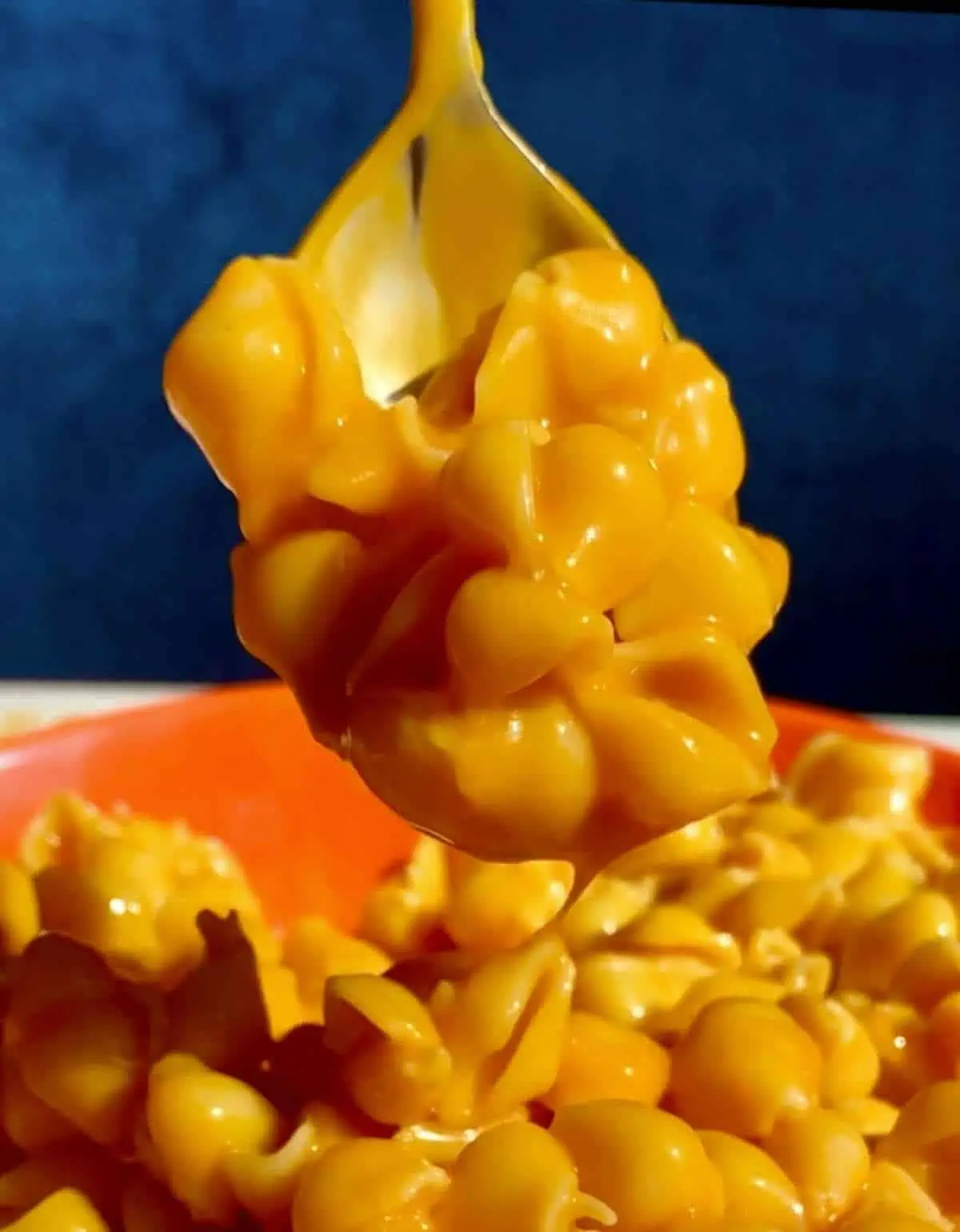 Get ready to embark on a mouthwatering adventure with Camp's Mac' N' Cheese! Camp's Mac' N' Cheese is like a culinary camping trip for your taste buds, featuring gluten-free pasta shells coated in a rich and creamy cheese sauce. Whether you're a seasoned mac and cheese lover or new to the campfire, Camp's Mac' N' Cheese is here to bring joy and deliciousness to your plate!
Prepare yourself for a cheesy extravaganza with Daiya's Cheddar Style Mac & Cheeze, a classic favorite recreated without any dairy. Craving a creamy Alfredo? Daiya's Alfredo Style mac and cheese has you covered with its velvety texture and indulgent taste. For a twist on the traditional, try their White Cheddar Style, packed with rich, sharp flavors that will leave you wanting more.
Prepare it just as you would Kraft, and easily bring the nostalgia of boxed mac and cheese to your dairy-free kitchen! It has the same cheesy flavor and creamy texture you expect, thanks to nutritional yeast and potato flakes. Try both the classic and truffle flavors!
When it comes to convenience and nutrition, Huel has got you covered with their innovative Mac & Cheeze. Huel is known for creating products that nourish your body without compromising on taste, and their Mac & Cheeze is no exception. Made with wholesome ingredients and packed with essential nutrients, this dish is a game-changer in the world of quick and easy meals!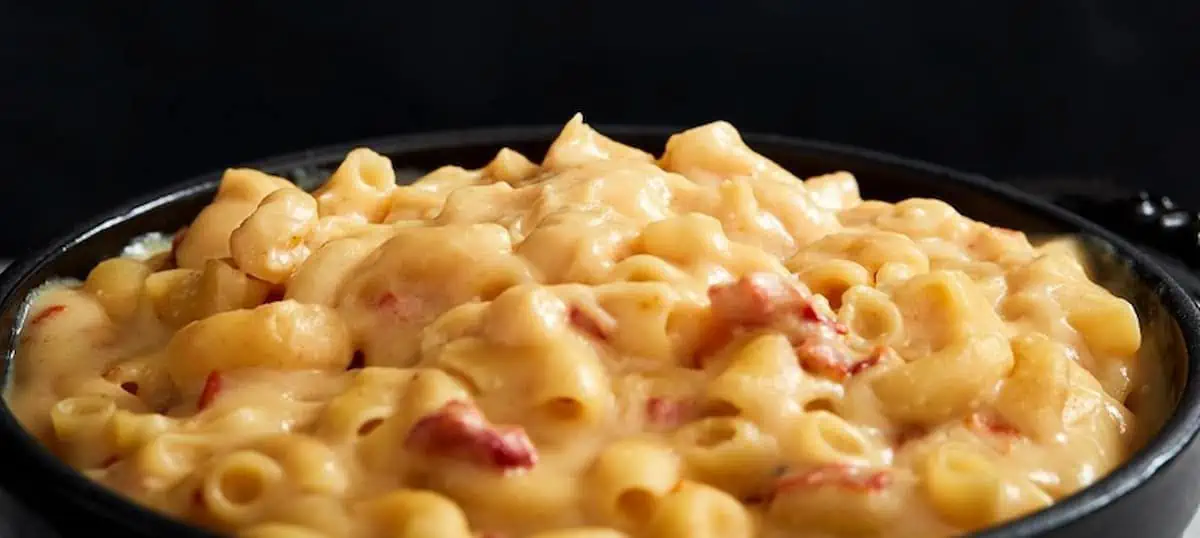 Indulge in a guilt-free feast with All Clean Food's Creamy Mac! This brand knows that deliciousness doesn't have to mean sacrificing your health. Their Creamy Mac is packed with natural ingredients and free from any preservatives or artificial additives.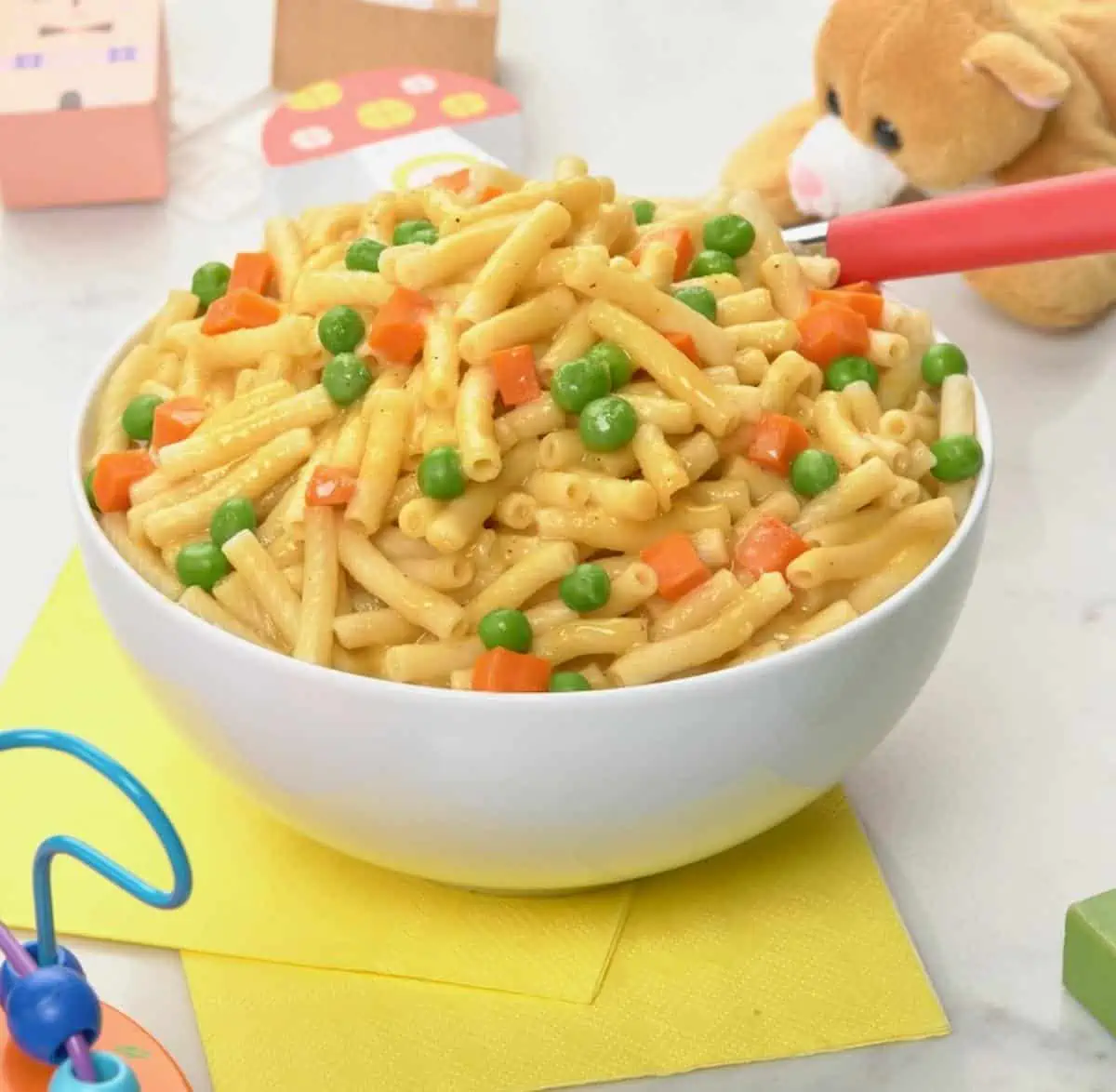 If you frequent specialty natural foods stores or vegan grocery stores like Animal Place's Vegan Republic in Berkeley, California, you might come across this brand of vegan mac. They also sell packets of just the cheese powder that you can make into a cheese sauce and mix into your own pasta.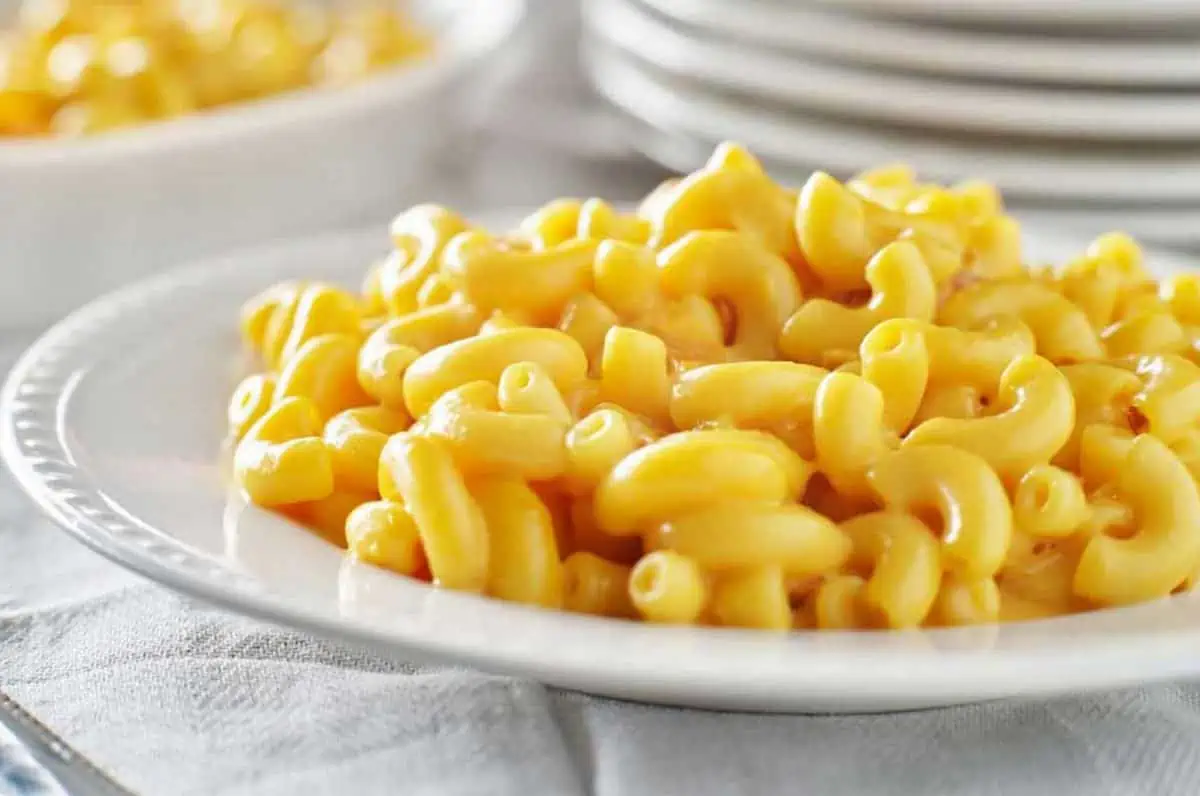 Prepare yourself for a flavor explosion with Upton's Naturals' Deluxe Ch'eesy Mac and Ch'eesy Bacon Mac! This brand knows how to take comfort food to the next level by infusing their mac and cheese with irresistible smoky bacon goodness. Upton's Naturals has crafted a deluxe mac and cheese experience that will satisfy even the most demanding taste buds. Plus, they use high-quality, natural ingredients to ensure that every spoonful is as delicious as can be.
Welcome to the wicked world of Wicked Kitchen and their tantalizing mac and cheese creations! Prepare your taste buds for a wild ride with options like the BBQ King Mac Cheeze, featuring a smoky, tangy barbecue twist that will have you coming back for seconds. Or indulge in the Smoky Picnic Mac & Cheeze, where every bite is a delightful fusion of rich smokiness and creamy goodness. And let's not forget the bold and vibrant This Is Nacho Mac & Cheeze, a fiesta of zesty nacho flavors that will make your taste buds sing.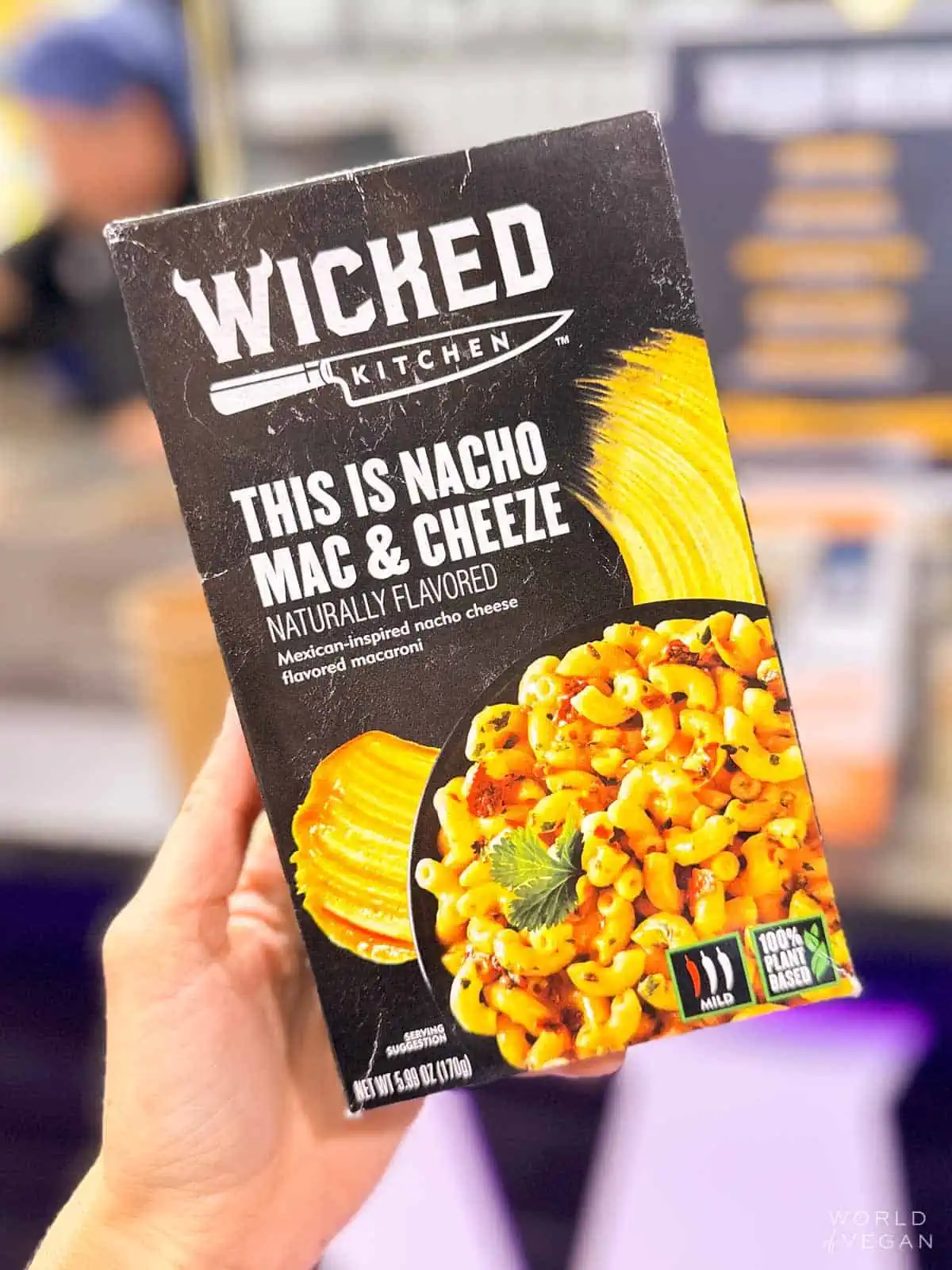 As you can see, there are many vegan mac and cheese options to choose from. But which should you go for? We put the most accessible brands to the test with Plant Based on a Budget. Watch and see which ones we loved, and which made us grimace.
12 Dairy-Free Mac and Cheese Recipes You'll Love
With so many variations of vegan mac and cheese out there, there's a little something out there for everyone. Whether you're sensitive to nuts or just like to try as many vegan macaroni and cheese dishes as you possibly can (and we don't blame you!), here are a few amazing recipes for dairy-free mac and cheese with and without cashews (and other nuts).
Nut-Based Dairy-Free Mac and Cheese Recipes
If the creaminess of a cashew strikes your fancy when it comes to making a pot of creamy dairy-free mac and cheese, then these recipes are for you!
Creamy, Dreamy Dairy-Free Mac and Cheese
Potatoes in vegan mac and cheese? Why, yes! This delicious "Epic Mac" calls for just a few simple ingredients such as carrots, cashews, nutritional yeast, and potatoes to make the sauce. The creamy cashews and fluffy potatoes blend together to deliver a sauce that's epically simple and delicious! All you need to do is simmer the ingredients and blend them together! This recipe is also naturally free of soy and gluten, too!
Scroll to the recipe card below for this recipe!
This deliciously healthy vegan baked mac is one of our favorite recipes here at World of Vegan! The cheese sauce is made from a base of cashews, onion, garlic, and nutritional yeast, with some tomato paste and turmeric for the perfect yellow color and cornstarch as a thickener. Cook up some macaroni pasta, grab your high-speed blender, and you're off!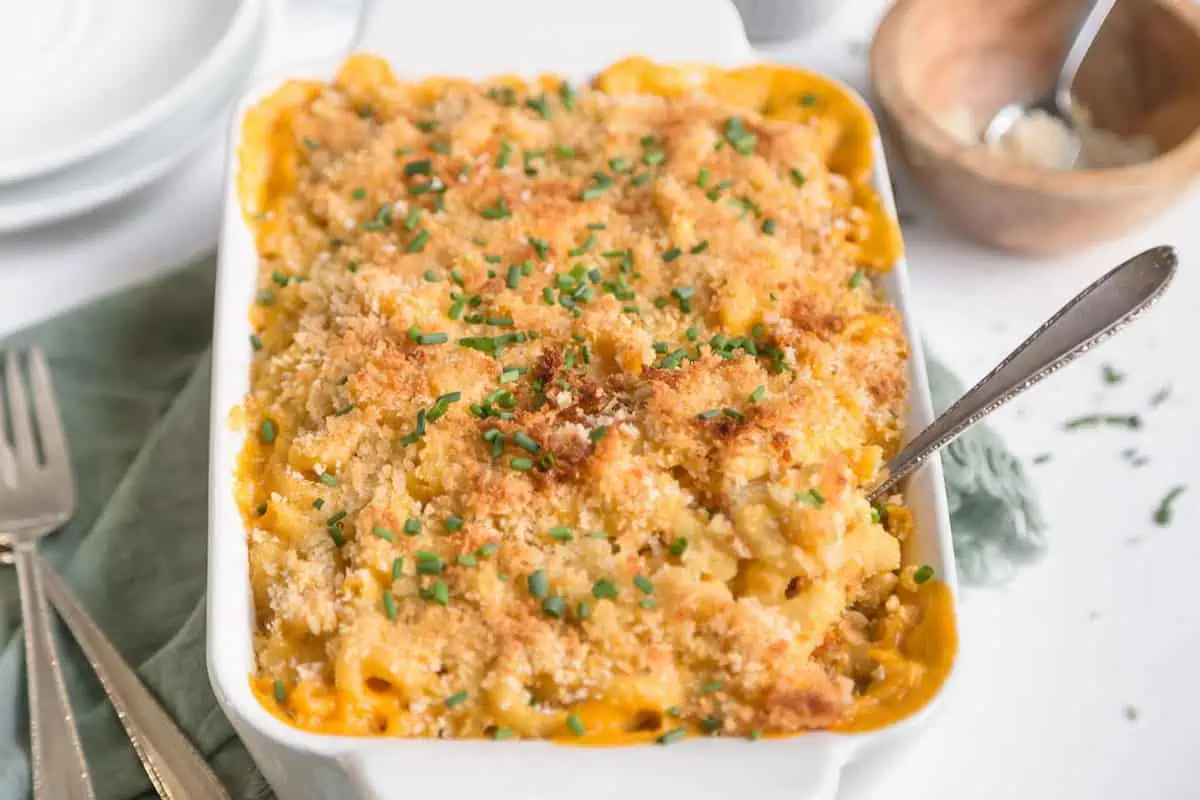 If you like your mac with a little pizzaz, look no further than this beautiful baked vegan mac and cheese from Heartful Table. The base of the sauce calls for a variety of common ingredients such as cashews, potatoes, parsley, and smoked paprika as well as breadcrumbs for a crunchy topping.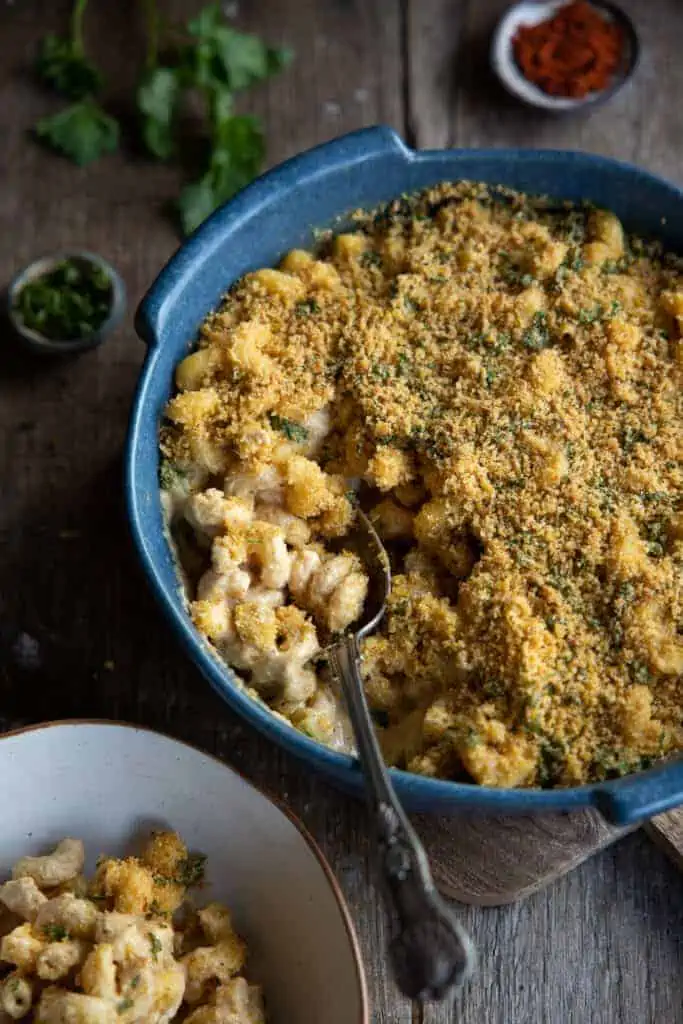 Sometimes cashew sauce tastes better with a little help from the mighty avocado. This recipe by Kirsten Nunez from Clean Green Simple is creamy, dreamy, and oh-so-tasty! Even better is that it's soy-free and easily made gluten-free if you use gluten-free pasta!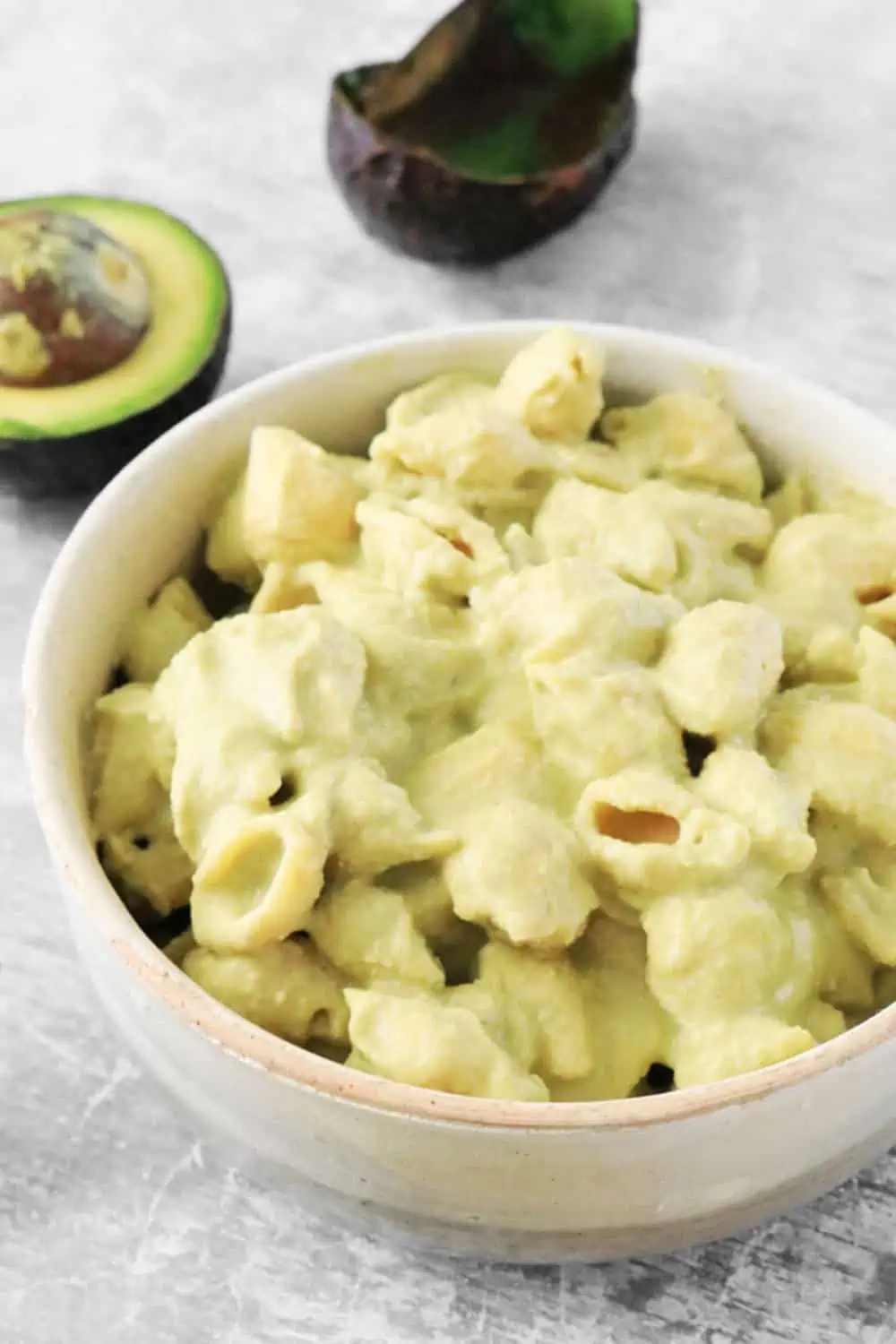 Nut-Free Mac and Cheese Recipes
Nuts aren't the only way to make dairy-free mac and cheese! Here are a few recipes that use seeds and vegetables instead!
Made from sunflower seeds, carrots, spices, and chickpeas, this magically dairy-free mac and cheese is perfect for those who prefer a mac that's made from whole foods. Gluten-free? Just choose your favorite wheat-free pasta and dig right in!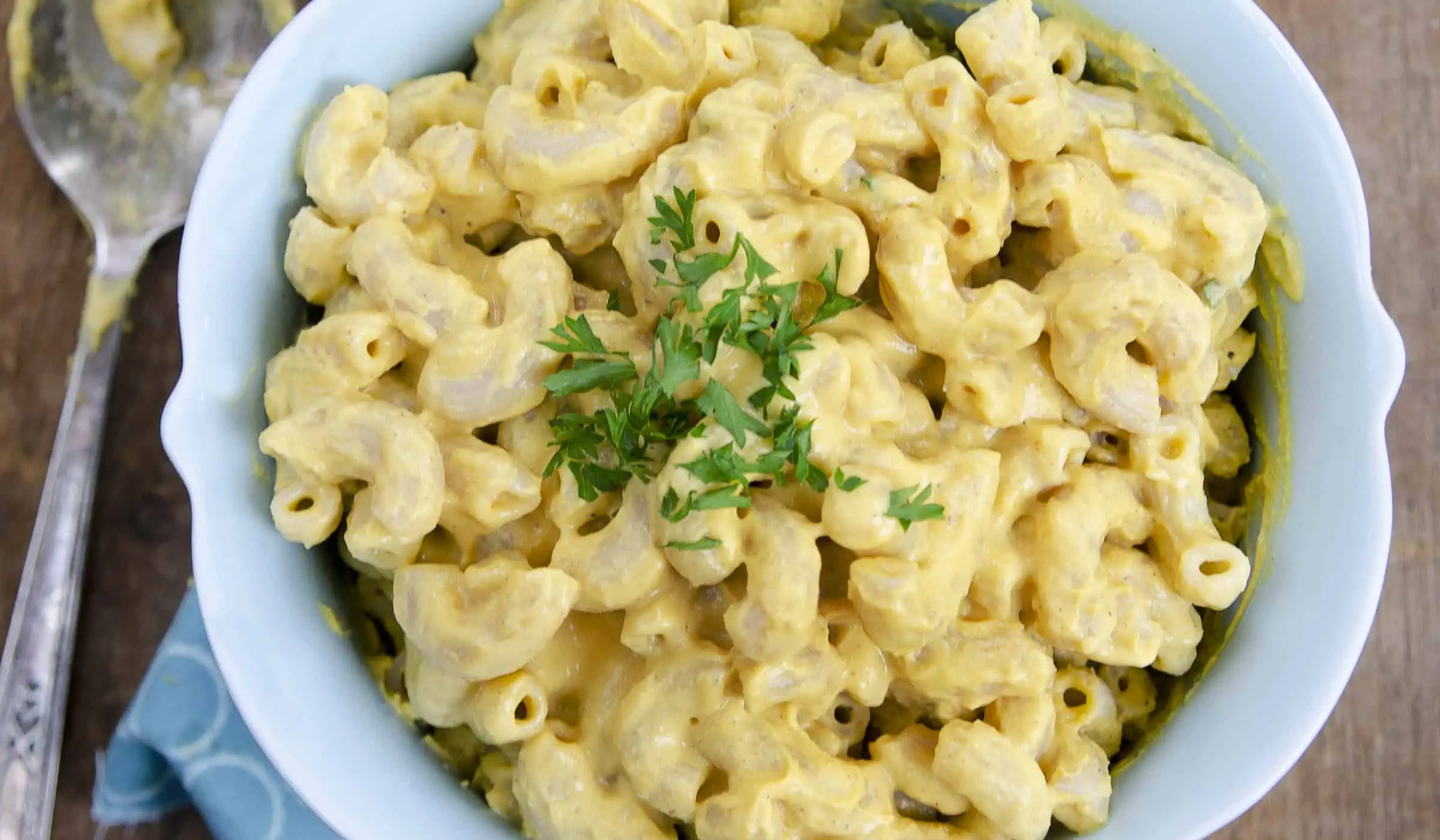 Butternut squash mac is not only a perfect fall food but it makes a delightful nut-free vegan dish. Kate Ford from The Veg Space wrote this recipe and we are so grateful she did! You can opt to include dairy-free cheese shreds or just use nutritional yeast instead!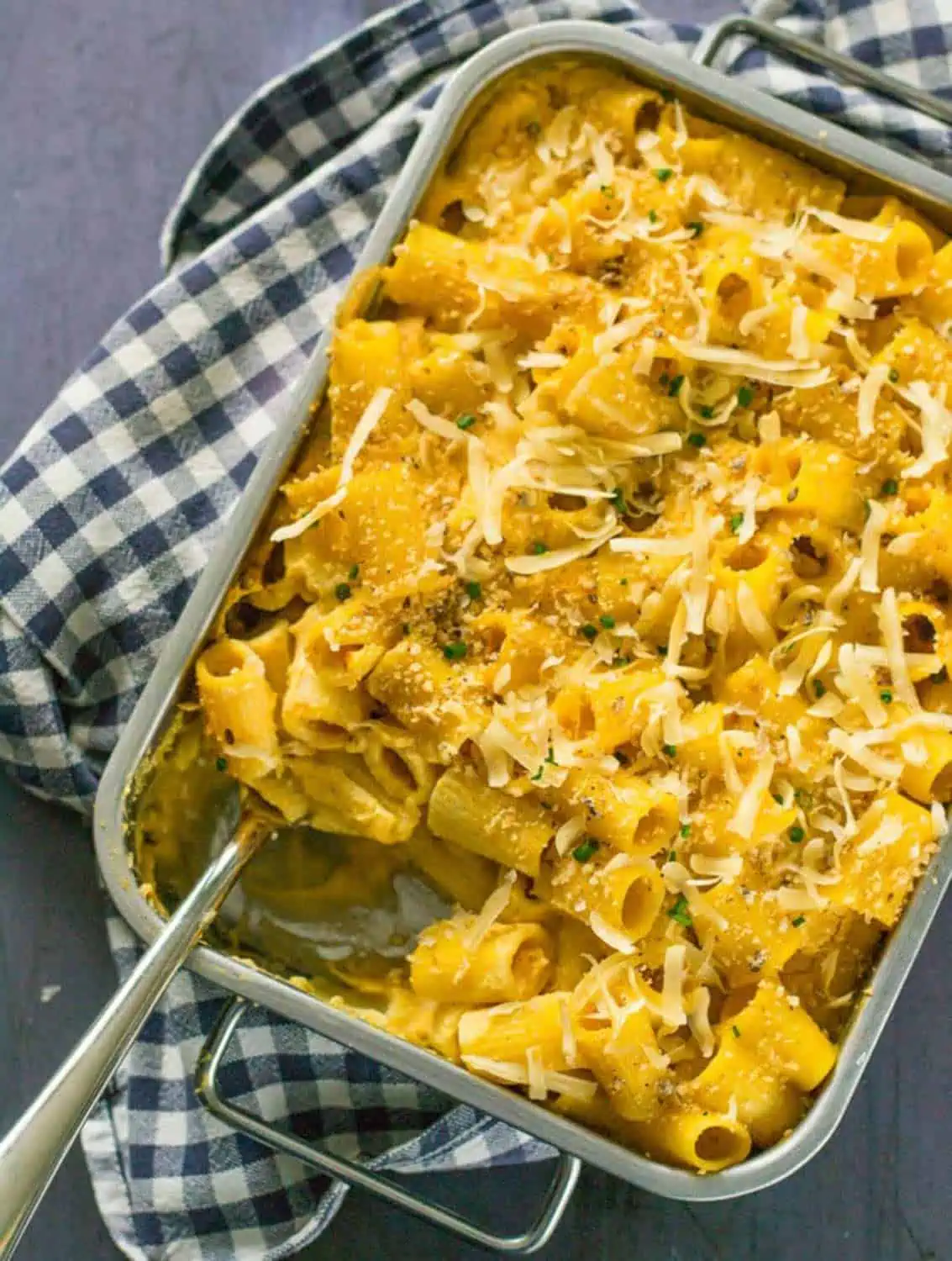 Oil-free, nut-free, and gluten-free, this recipe by Sherri Hall at Watch Learn Eat is full of flavor and looks great to boot! Ingredients include pumpkin puree, arrowroot powder, light coconut milk, and nutritional yeast. Yum!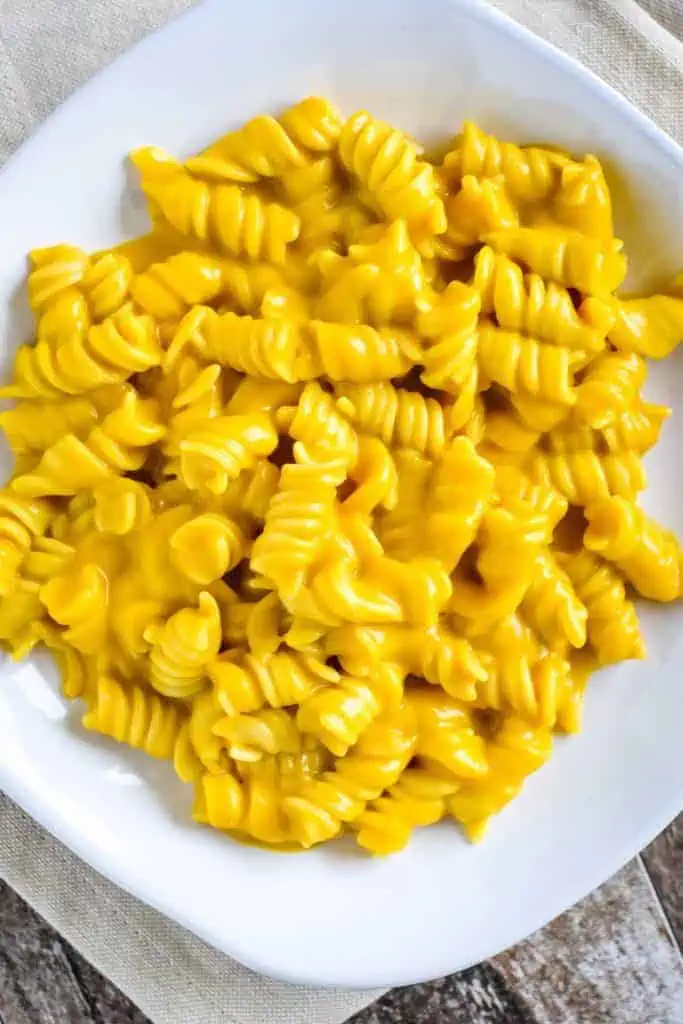 Unique Dairy-Free Mac and Cheese Variations
One of the best things about vegan mac is how many ways it can be customized. Check out some of these yummy variations on vegan mac below!
Struggling to decide between Thai food and vegan mac for dinner? Well, with this amazing recipe by Mary Ellen Valverde from V Nutrition, you can have both! Made from cashews, coconut milk, and Thai red curry paste, you'll absolutely love the variety of flavors that arise from this stellar combination of ingredients.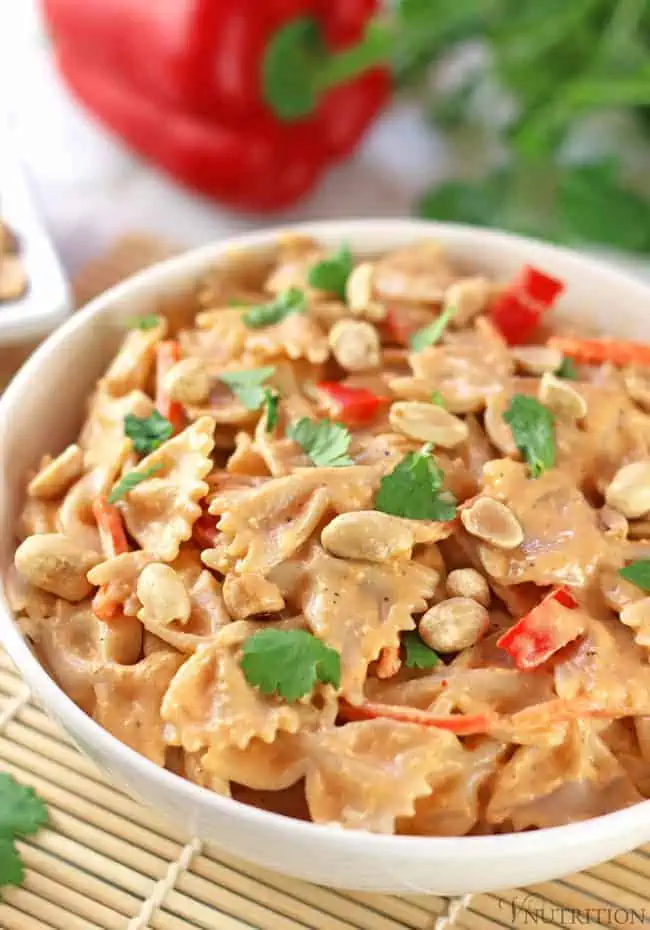 This uniquely Southern mac recipe from Very Vegan Val features okra, squash, white miso paste, and cashews along with a variety of spices to make a fantastically delicious vegan pasta dish. Not a fan of okra? You can easily substitute it for another green vegetable such as broccoli or bell peppers!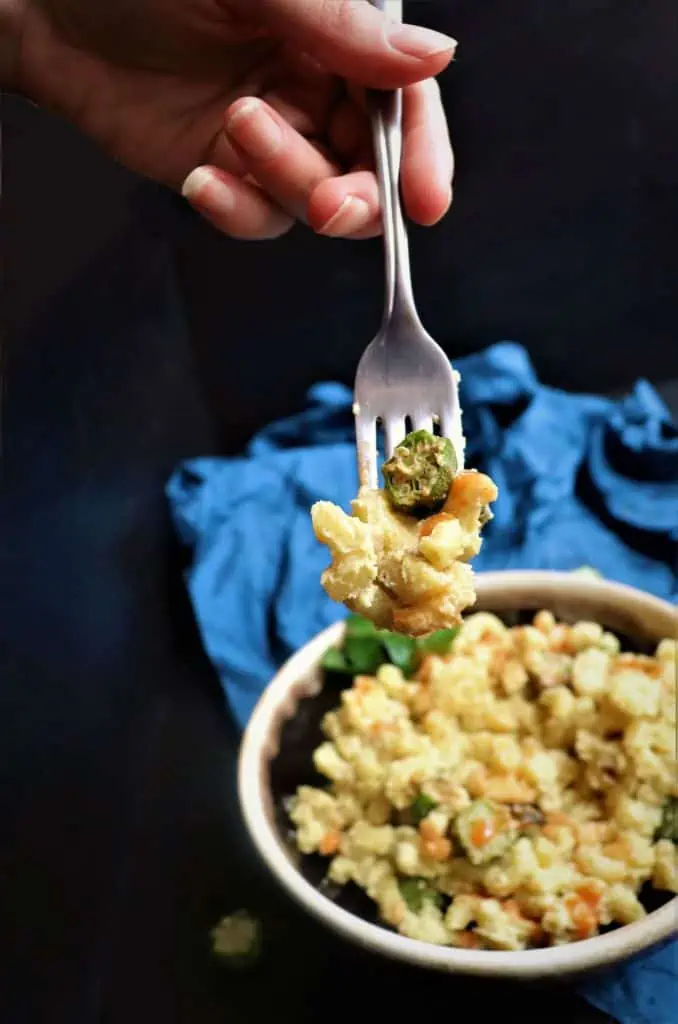 Want a spicy vegan mac and cheese? Then look no further than this ridiculously good recipe by Christin McKamey from Veggie Chick! Using both jalapeños and green chiles, this dish definitely doesn't lack in flavor. You can also keep it nut-free by using cauliflower instead of cashews and it's naturally oil-free!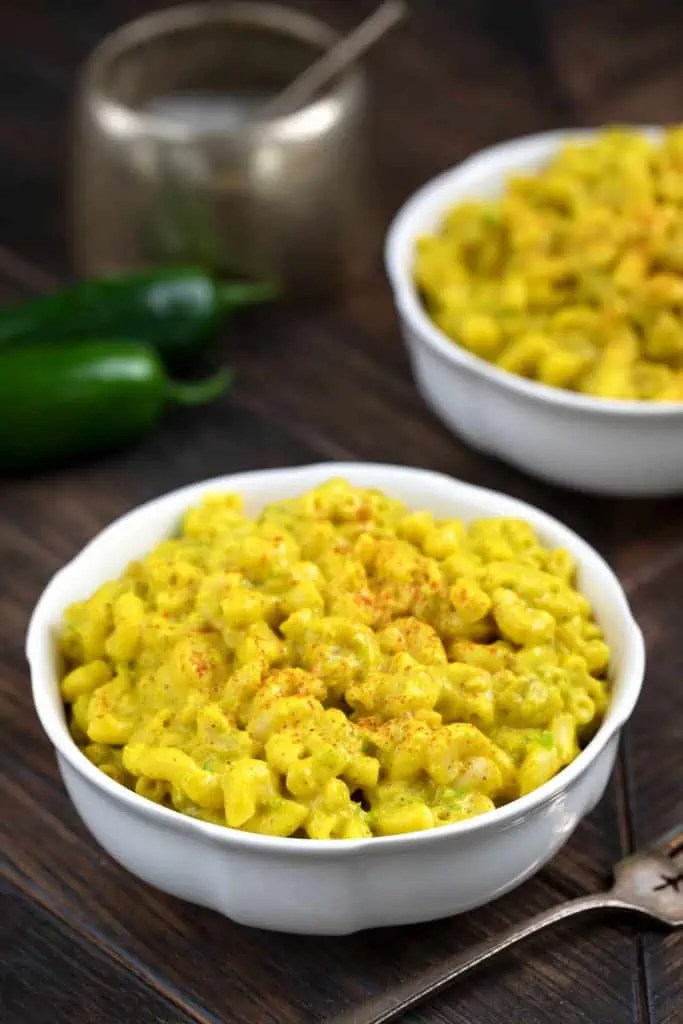 These adorable vegan mac and cheese bites from Strength and Sunshine are perfect for kids or just a fun new way of enjoying your pasta. This recipe is naturally free from gluten and the top 8 most common allergens, calling for vegan egg replacer and a nut and soy-free vegan macaroni recipe to form the bites.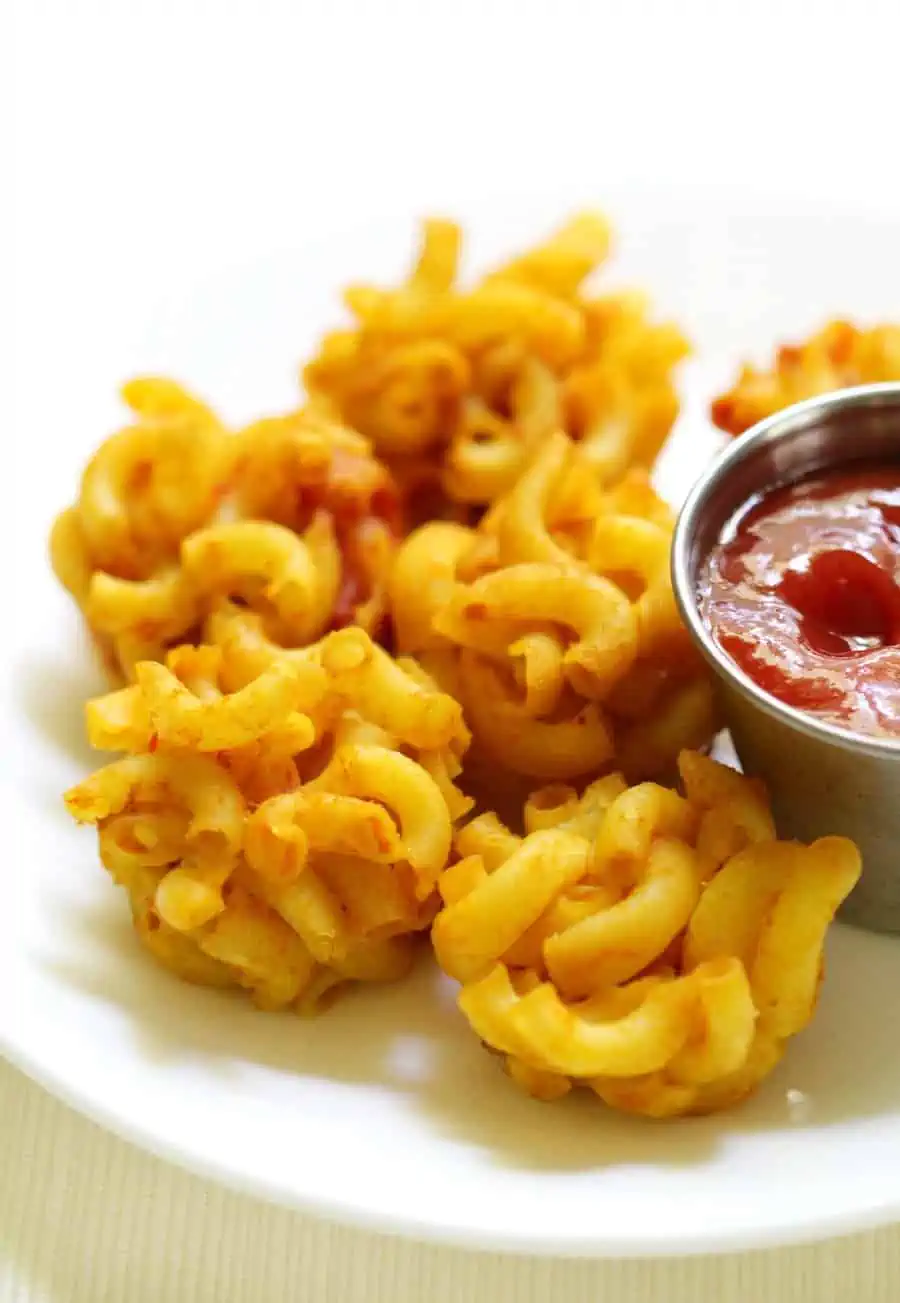 Fun Dairy-Free Mac and Cheese Additions
If you're looking to perk up your vegan macaroni and cheese game a bit, check out these cool recipes!
Sometimes it's really nice to have a pre-made vegan cheese powder on-hand for your vegan mac and cheese recipes. This simple recipe by Vegan on Board is perfect for busy bees and also packing along for a camping trip! Nutritional yeast, flour, and a variety of spices are all you need for this practical powder.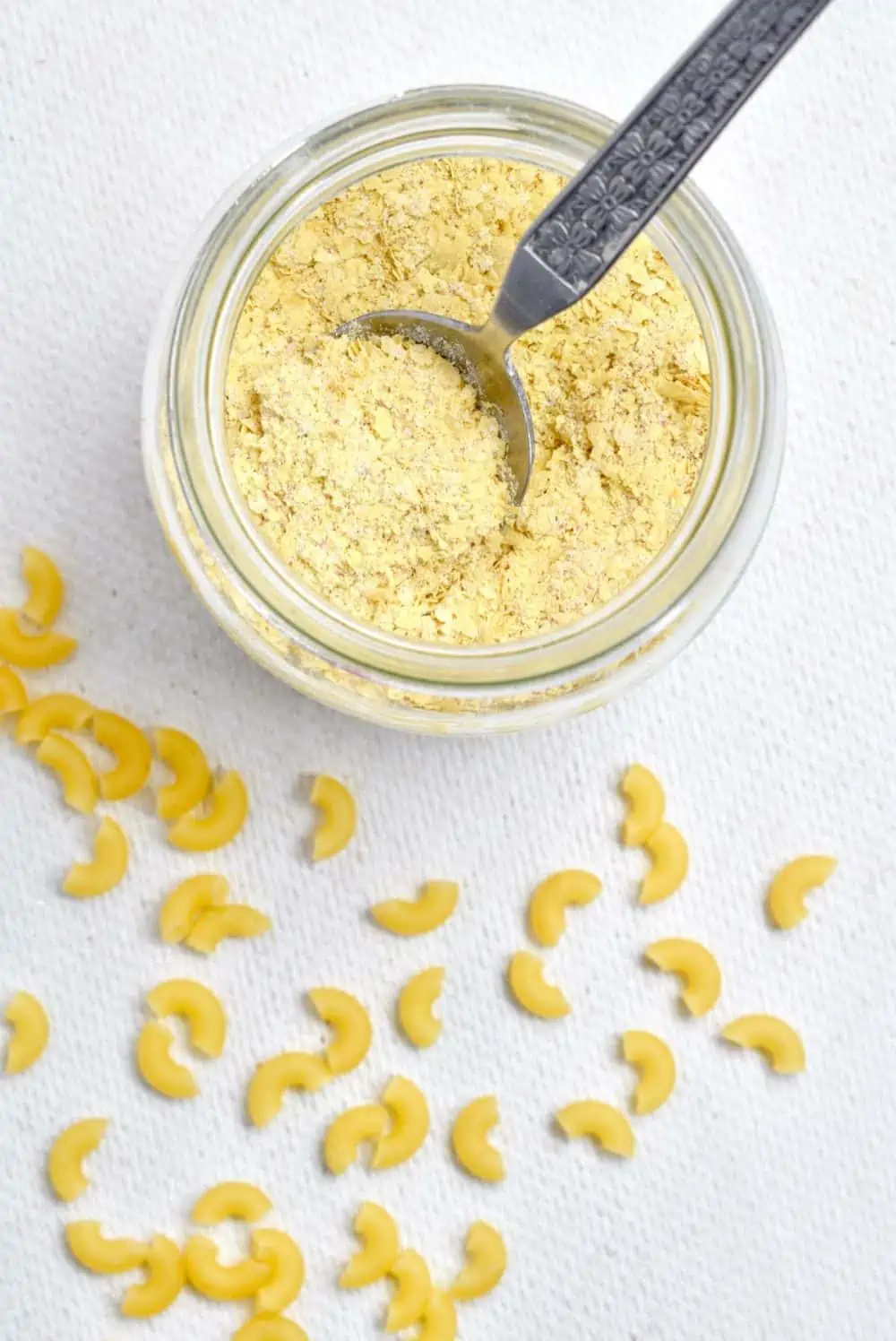 Like your mac and cheese extra cheesy? Sprinkle a little (or a lot) of this easy homemade vegan parmesan!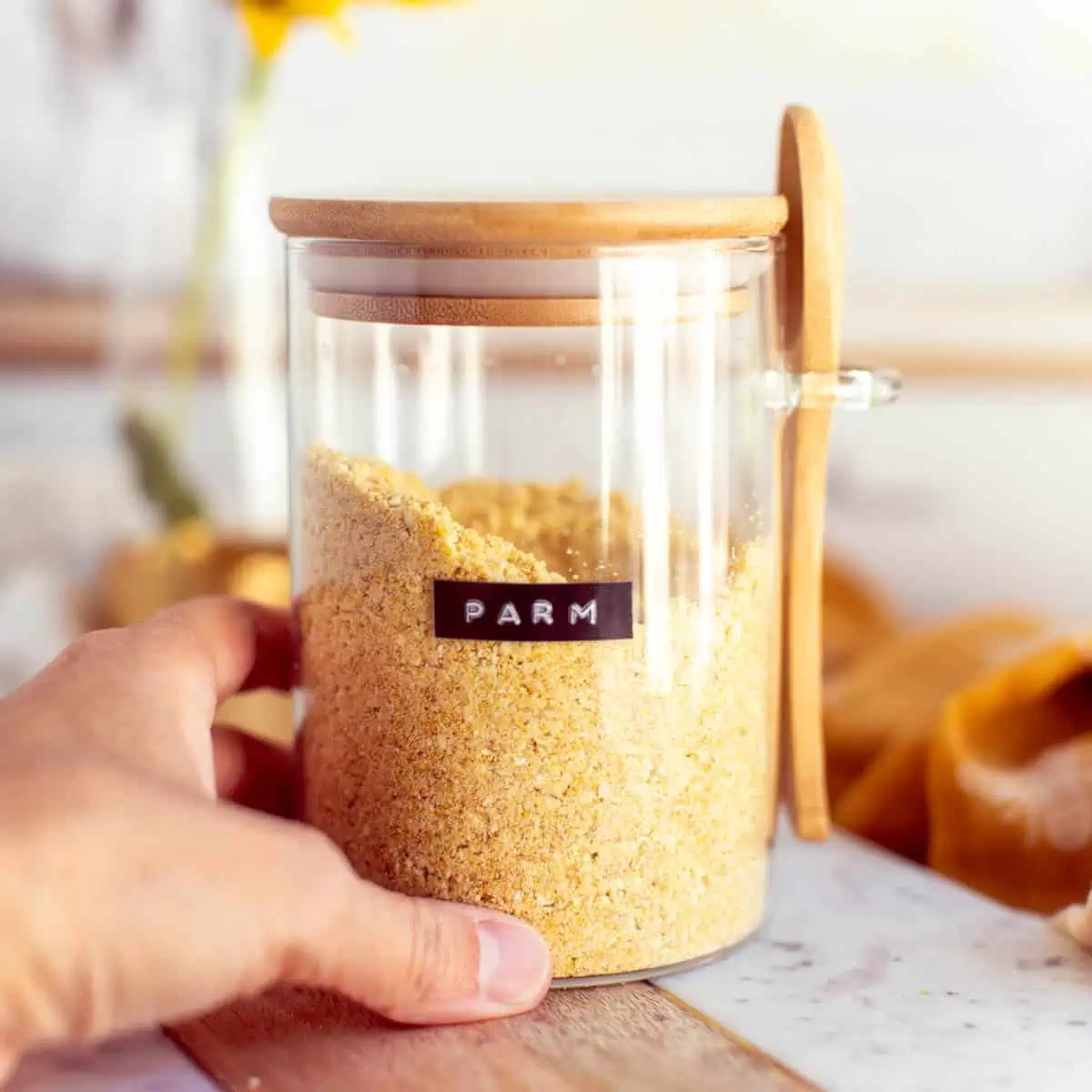 Like your pasta with a bit of a kick? Our chipotle seasoning is here to give a nice serving of spice to your pasta dishes and more! Made from ground flax seeds, nutritional yeast, and a number of hotter spices, it also makes a perfect homemade gift for the spicy food lover in your life!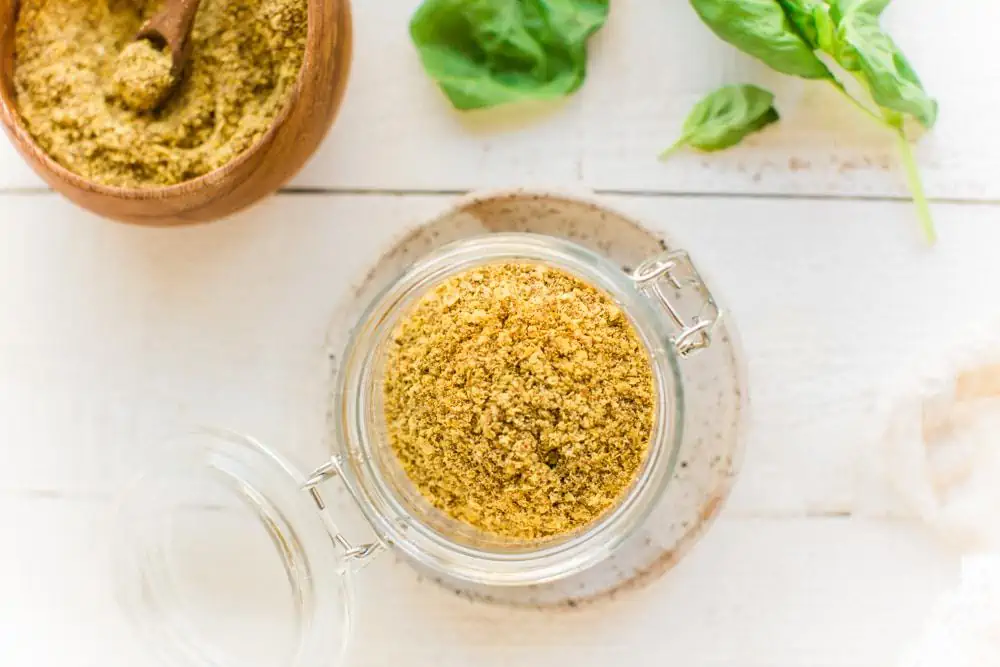 More Dairy-Free Recipes to Try
1 russet potato, peeled and cut into bite-sized pieces (1½ cups)
1 cup carrot, chopped
¼ onion, diced (½ cup)
1 tablespoon peeled and diced turmeric, or 1 teaspoon of turmeric powder
3 cloves garlic, minced
2 cups water, plus another ½ cup, divided
½ cup raw cashews, soaked in water for at least 10 minutes
½ cup nutritional yeast
1 teaspoon salt
Your choice of pasta, elbows or shells work best
In a medium sized pot add the potato, carrot, onion, turmeric and garlic with 2 cups of water. Simmer for 20 minutes with the lid on.

After 20 minutes, add the veggies (along with the remaining liquid in the pan) to your blender.

Drain the cashews and add them to the blender along with the nutritional yeast, sea salt and the additional ½ cup of water.

Blend until the sauce is creamy and smooth, about 2 minutes. Place a towel over the blender lid, so no hot splats of sauce escape.

Cook as much pasta as you want according to the directions on the package and then strain and rinse with cold water to stop it from cooking. Return to the pan.

Turn heat to very low and generously pour the cheese sauce over the pasta.

Add black pepper and salt to taste.

If you have leftover cheese sauce, pop it in the fridge—it should be good for 7 days!
Allow the leftovers amount to cool, and stick in an airtight container for 4 to 5 days. Freezing instead? Great! Scoop the vegan mac into a freezer-friendly bag or container and keep for 2-3 months. When ready to eat again, defrost overnight or the morning of and reheat however you'd like.
Calories: 177kcal | Carbohydrates: 22g | Protein: 7g | Fat: 8g | Saturated Fat: 1g | Polyunsaturated Fat: 1g | Monounsaturated Fat: 4g | Sodium: 615mg | Potassium: 604mg | Fiber: 4g | Sugar: 3g | Vitamin A: 5347IU | Vitamin C: 7mg | Calcium: 36mg | Iron: 3mg
Photo and recipe of Dairy-Free Mac and Cheese recipe by Molly Patrick, co-founder of Clean Food Dirty Girl. Although we love the brands mentioned above, this article is not sponsored by any of them!