Bring on the broth! Vegan broths, the unsung heroes of plant-based cooking, add depth and flavor to your favorite recipes. This wholesome and hearty liquid definitely deserves a spot in your kitchen at all times. The question is, "Where can I find vegan broth?" and luckily, we're here with the answers!
We love this liquid wonder and how much it can transform your dishes into something even more delicious than you imagined. Or, you might be searching for a simple broth to sip while you're sick or as a warming snack. Either way, we're happy to say that there are many incredibly tasty vegan broth brands on the market right now.
Let's find the best broth for you!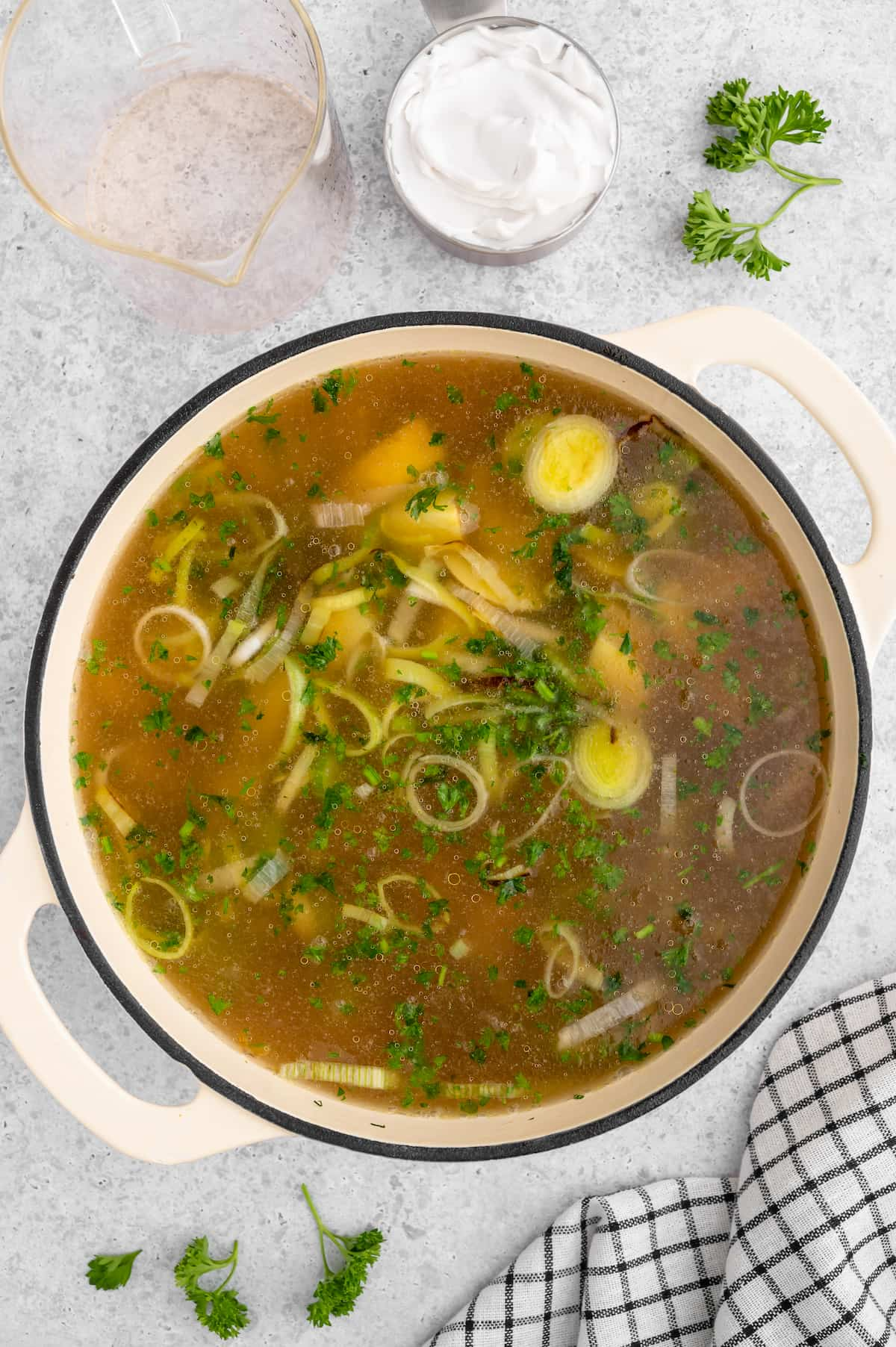 Best Vegan Broths and Vegan-Friendly Broth Brands
Looking for the best liquid vegan broths to boost up your plant-based cooking game? We've got you! Here's a list of top-notch vegan broth brands that offer rich, flavorful options for all tastes and recipes of all kinds.
A kitchen essential, Imagine offering a convenient and flavorful way to elevate your recipes. Made with high-quality ingredients and simmered to perfection, these broths are a reliable foundation for soups, stews, and sauces. Their broths add depth and richness to your dishes, ensuring that every spoonful is a delight. Choose from flavors such as: Vegetable (Classic and Low Sodium), Miso, Ramen, No-Chicken (Classic and Low Sodium).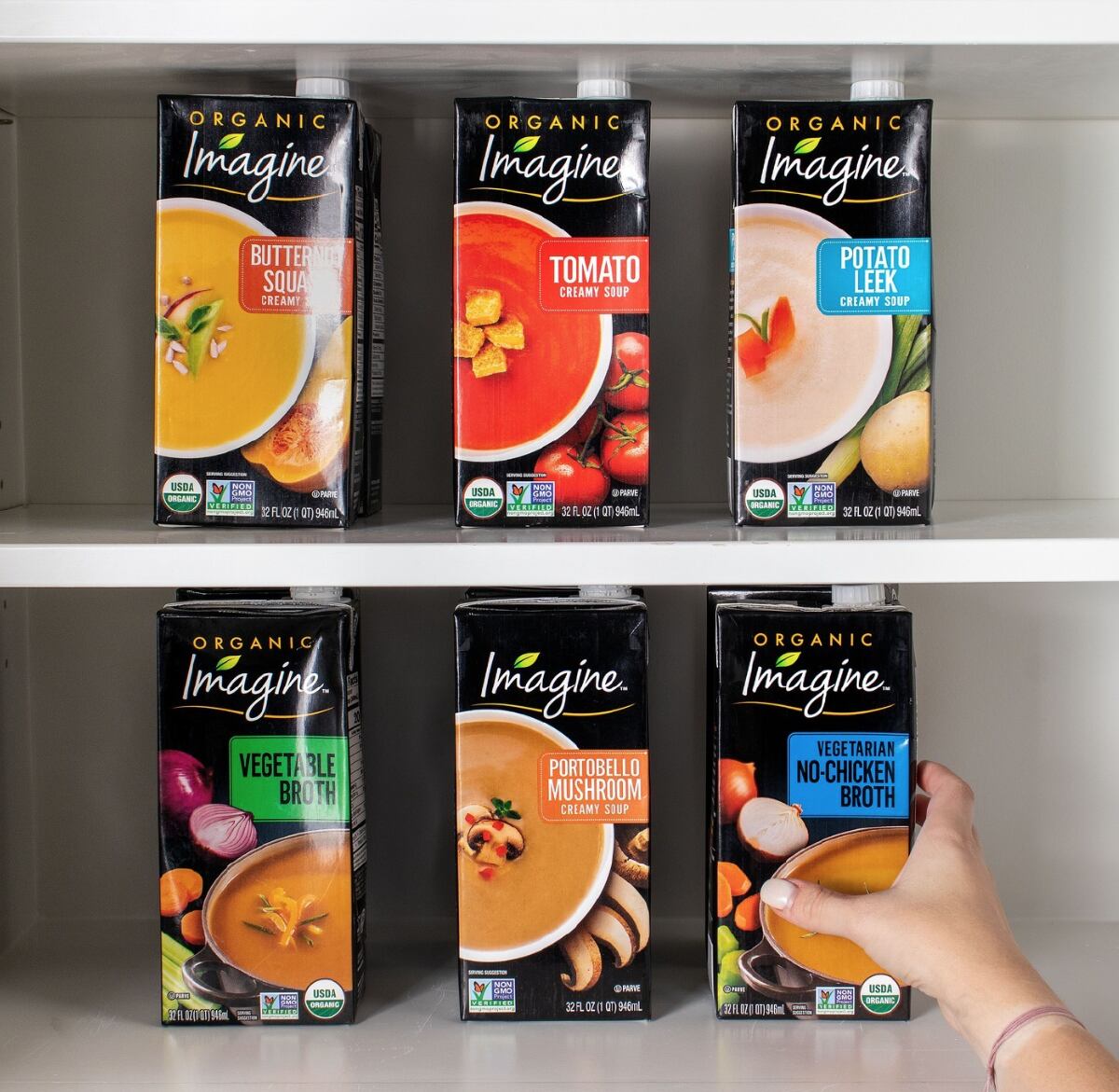 We love these broths! They're like a journey to the heart of umami heaven. Made with genuine Japanese miso paste, Miso from Japan broths are your culinary passport to the flavorful traditions of Japanese culture. With each savory sip, you'll fall in love with their unique, mushroom-based flavor. Available in powder packets in flavors of Shiitake and Kombu.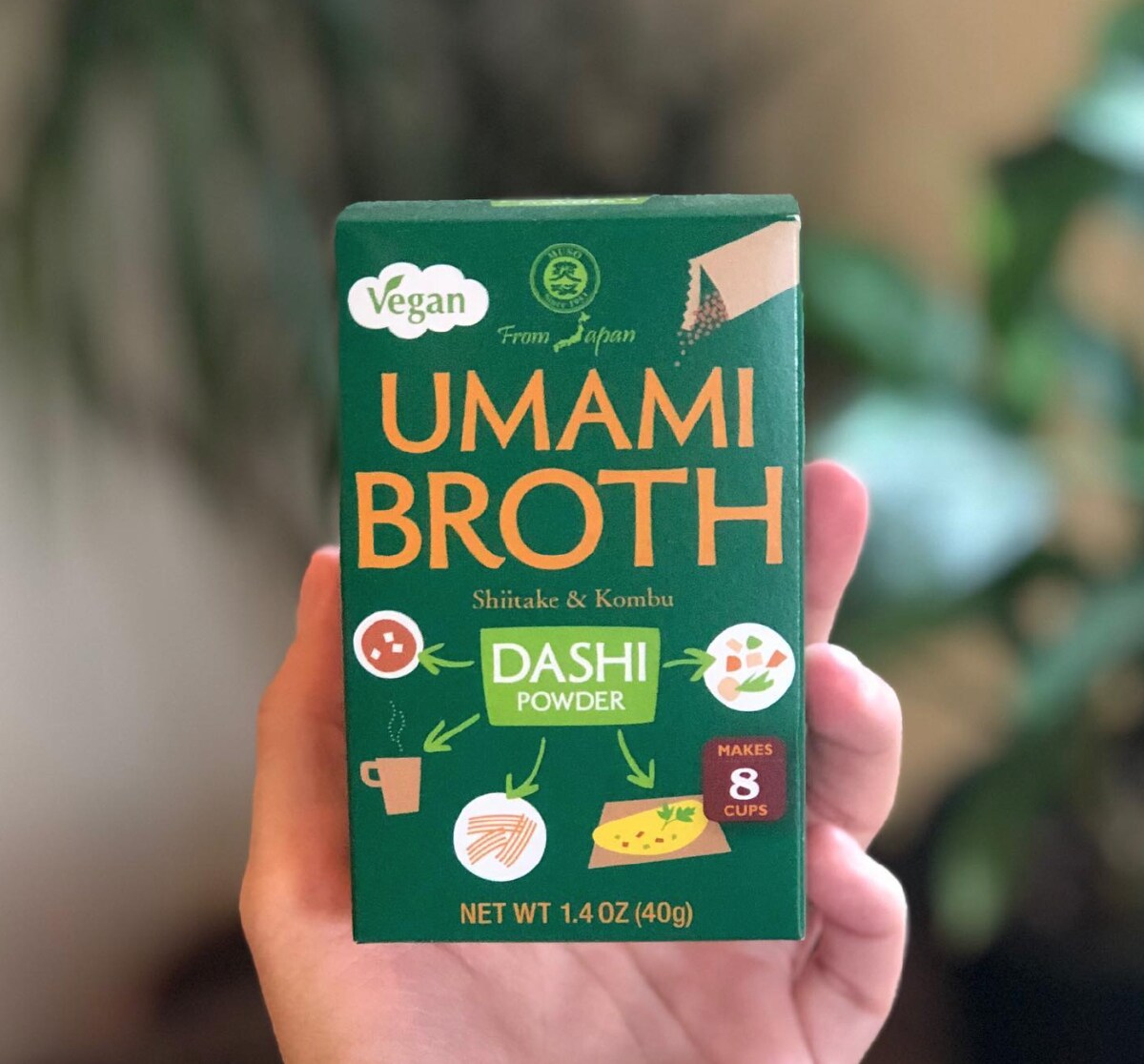 This seaweed-based broth brings the essence of the sea to your kitchen with their ocean-inspired flavors. Crafted using sustainably sourced seaweed, Ocean's Halo broths infuse your dishes with a unique marine twist that's both nourishing and delicious. Enhance the health (and taste!) your own recipes with their rich and tasty boxed liquid and pods. Flavor offered: No-Chicken, No-Beef, Pho, Ramen, Miso, Tortilla Soup, and Thai Coconut.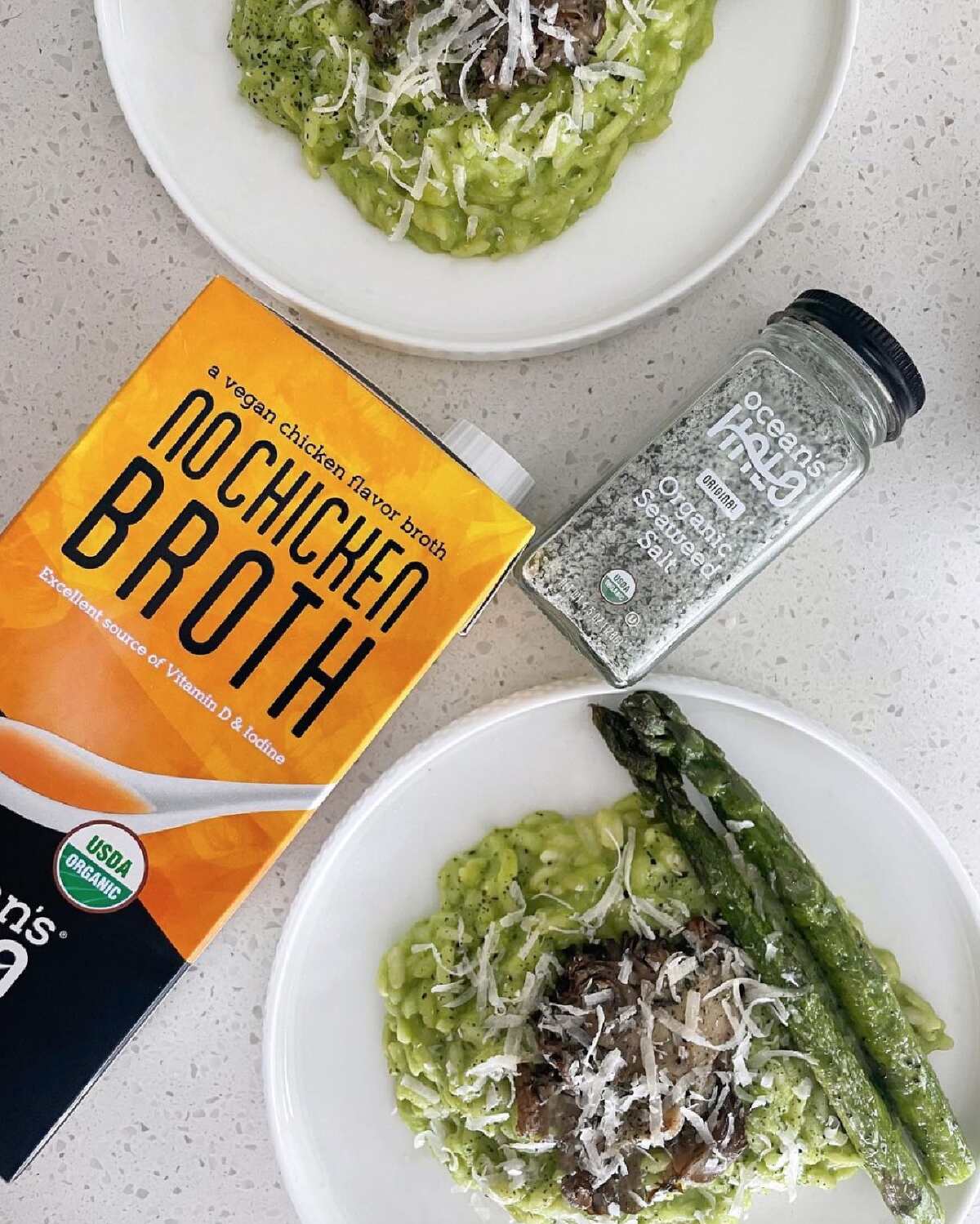 Pacific Foods (Many Vegan Broth Options)
This well-know brand is a kitchen essential for elevating your meals to gourmet status. Crafted with the finest ingredients and slow-simmered to perfection, these broths provide a robust flavor foundation for your culinary creations. Whether you're whipping up soups, stews, or sauces, Pacific broths promise to turn every dish into a culinary masterpiece that'll have your taste buds applauding. Flavors include Mushroom, Herb & Roasted Garlic, Vegetable (Classic and Low Sodium), and Zesty Ginger & Turmeric.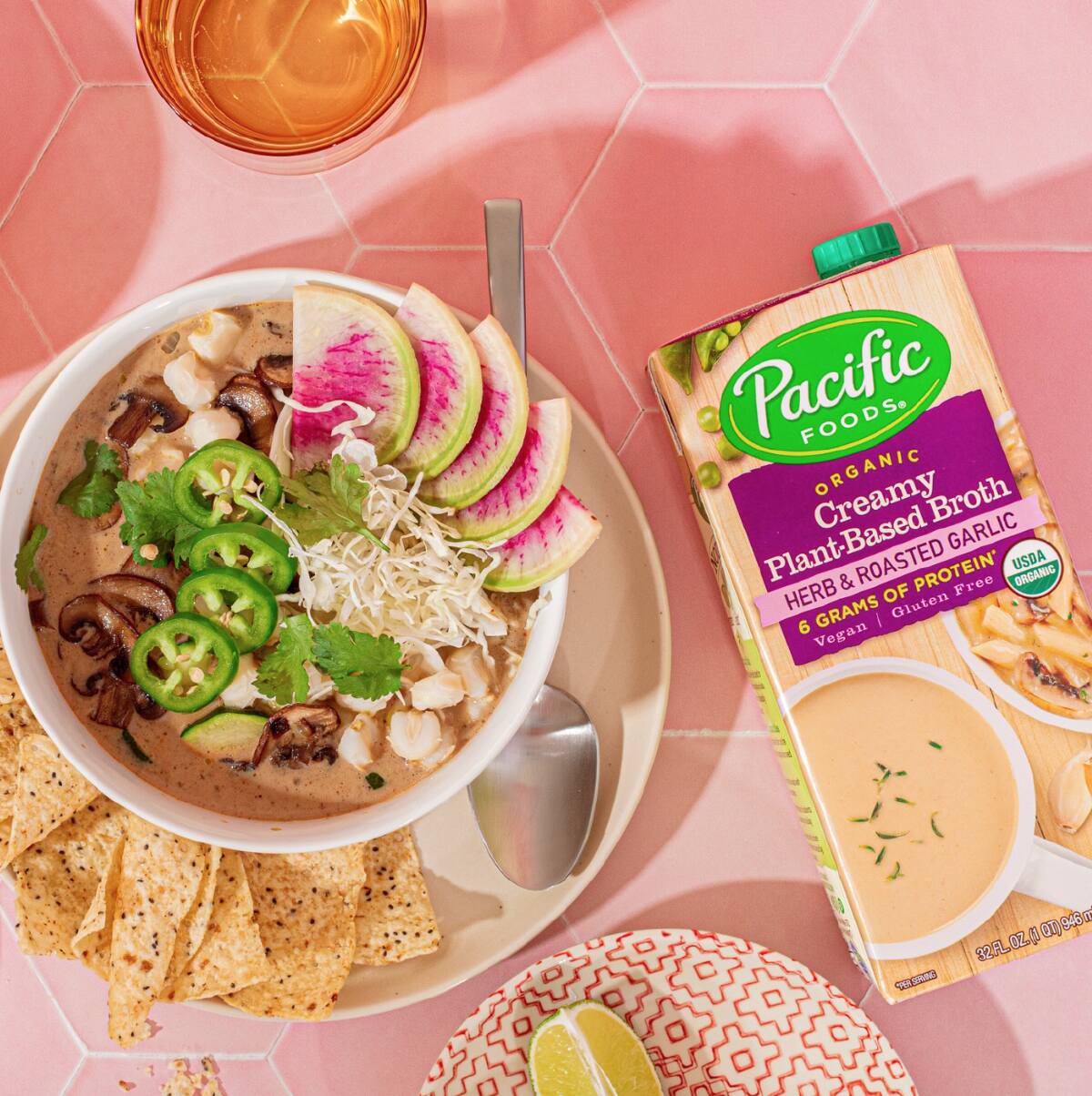 Good News: Vegetable Broths Are Typically Vegan!
When it comes to savory broths, simple vegetable is a winning choice. Vegetables themselves have so much flavor. Why wouldn't we want to use up each and every little part before composting? Plus, if you're lucky enough to have your own vegetable garden, you can brew up a beautiful broth any time you wish…and, basically, for free! It doesn't get any better than that!
Many stores carry their own label vegetable broths, which are typically vegan! Whole Foods, Trader Joe's, and Sprouts are just a few examples. Simply flip over the container of any vegetable broth to confirm that the ingredients are entirely plant-based!
This store-brand broth has a delightful fusion of quality and convenience in your kitchen. Whole Foods 365 Market broths are carefully crafted with high-quality ingredients, ensuring that your dishes are infused with rich, authentic flavors. Whether you're a gourmet chef or a home cook, Whole Foods Market 365 broths are your trusted companion for adding depth and taste to your culinary creations, promising a delectable dining experience with every spoonful. Choose from either regular or low sodium vegetable options.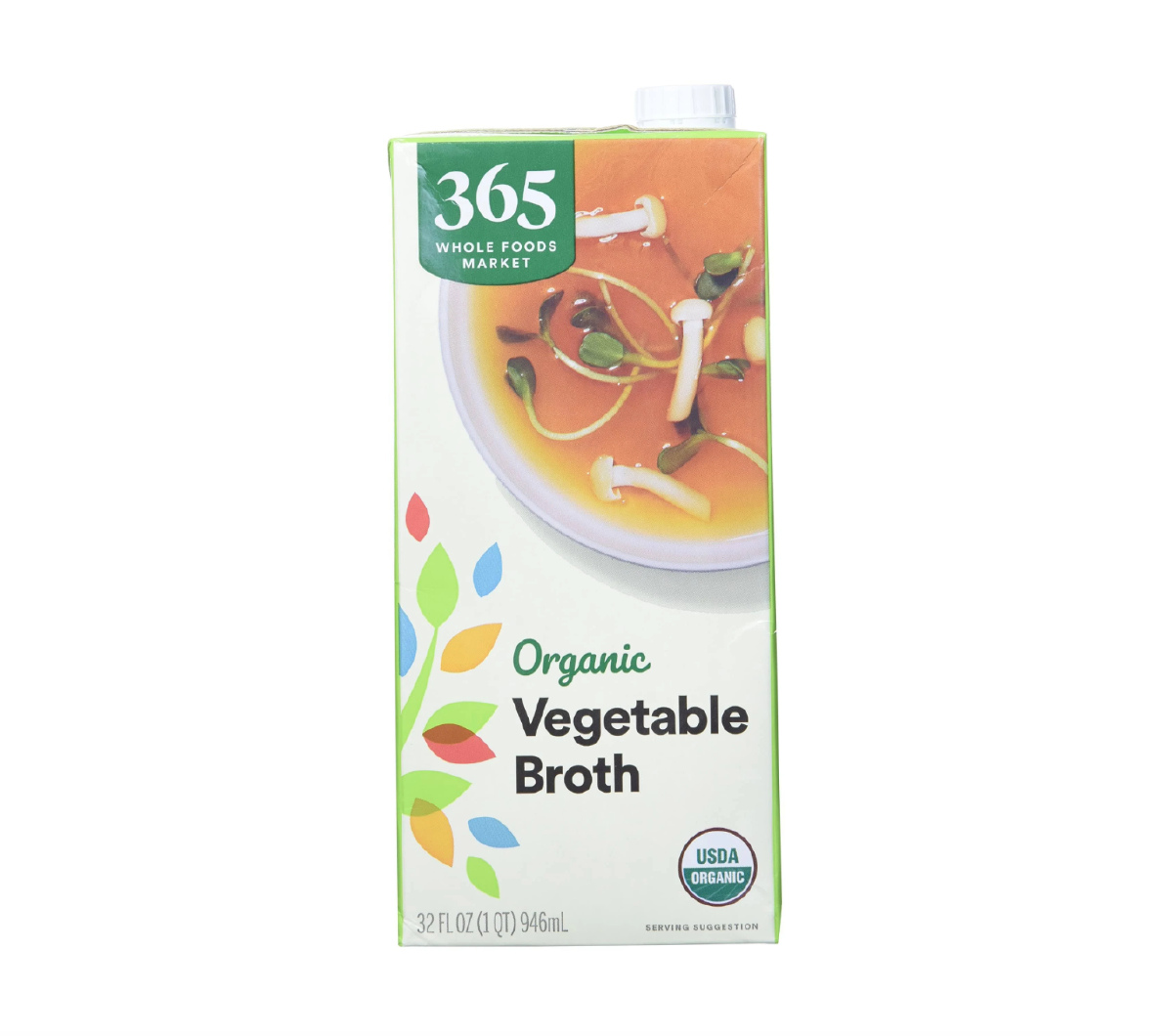 Vegan Boullion Cubes, Powders, and Concentrates
If you like to save space, save money, and reduce packaging waste, vegan bouillon is the way to go. Keep at least one of these brands in your pantry so that you can have fresh broth whenever you need it in just moments. The following brands offer one or more vegan bouillon options.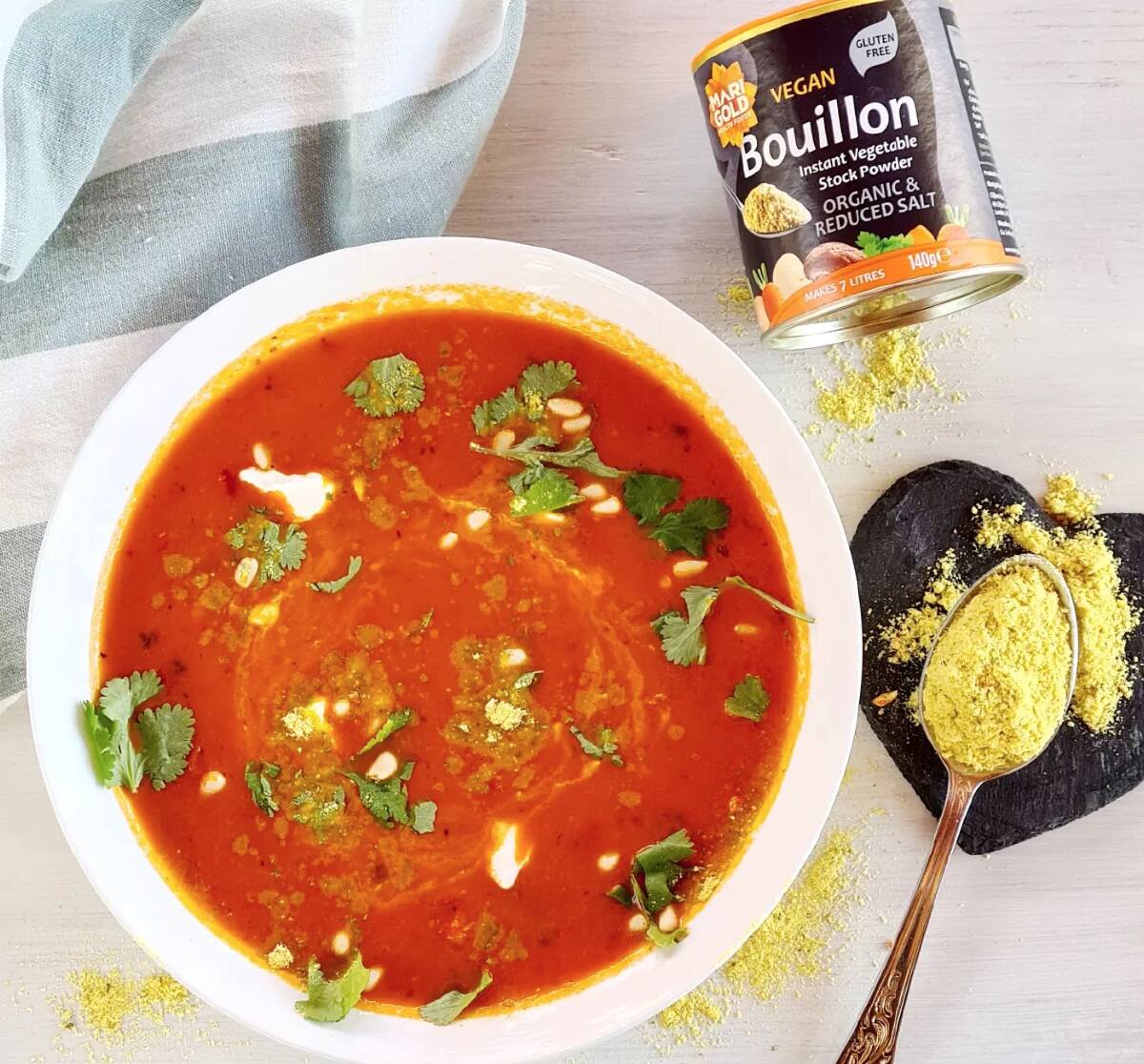 Better Than Bouillon
Better Than Bouillon offers a fantastic range of vegan bouillon options that have quickly become a favorite among plant-based and vegetarian cooks. Better Than Bouillon's concentrated pastes dissolve easily in hot water, allowing for precise control of flavor intensity. Additionally, they come in various flavors such as Vegetable, No Chicken, and No Beef.
They are also a sustainable choice, contained in glass jars reducing the need for bulky and wasteful packaging associated with traditional bouillon cubes. Overall, they are a superb choice for enhancing the depth and complexity of plant-based dishes, making them a must-have in any vegan pantry or vegetarian kitchen.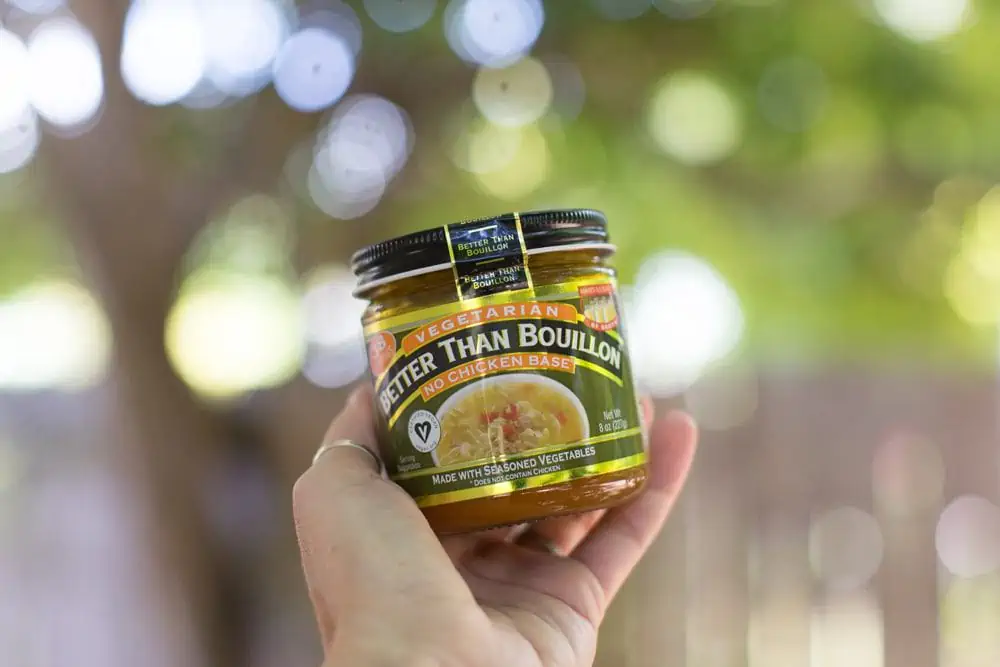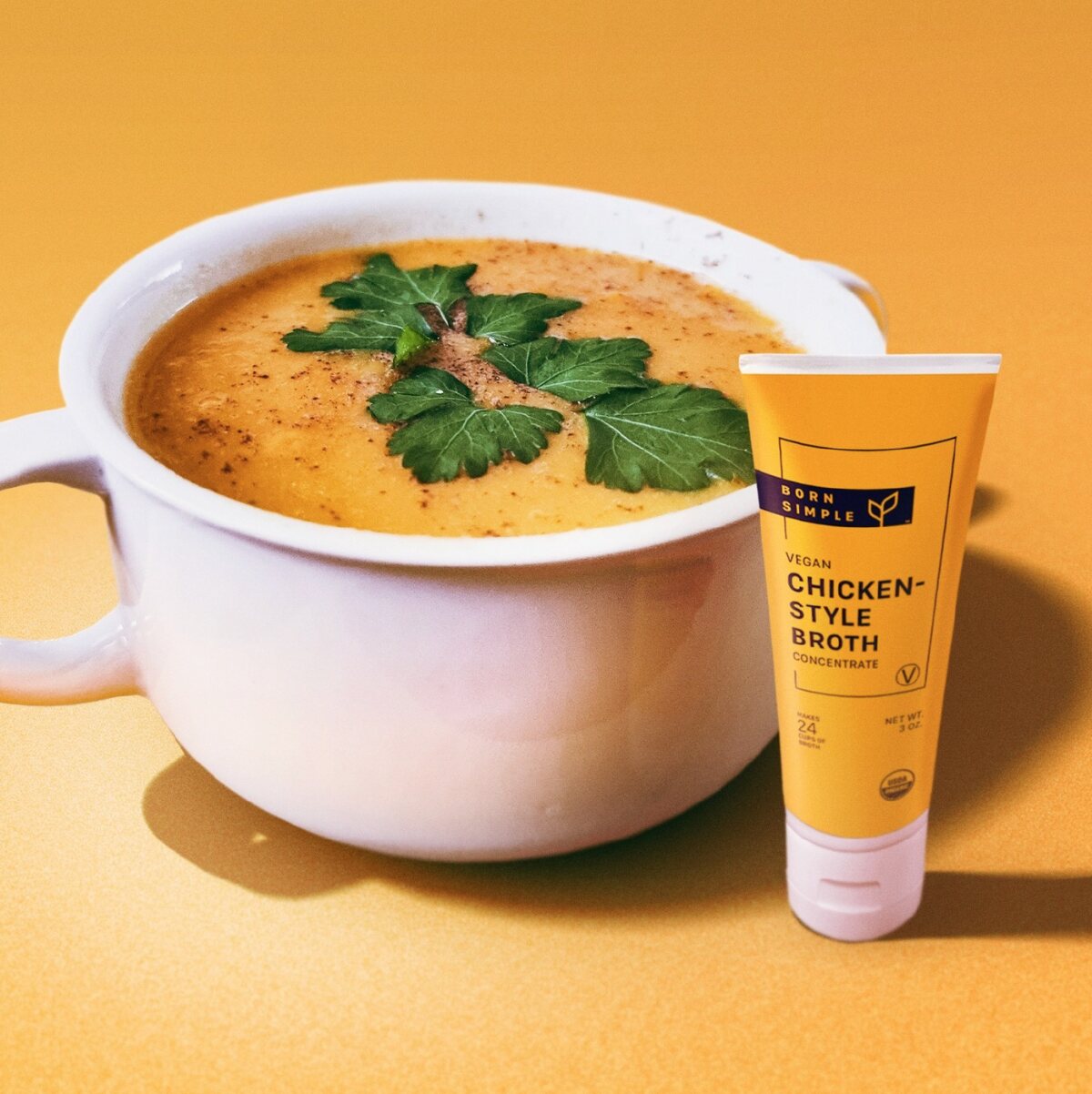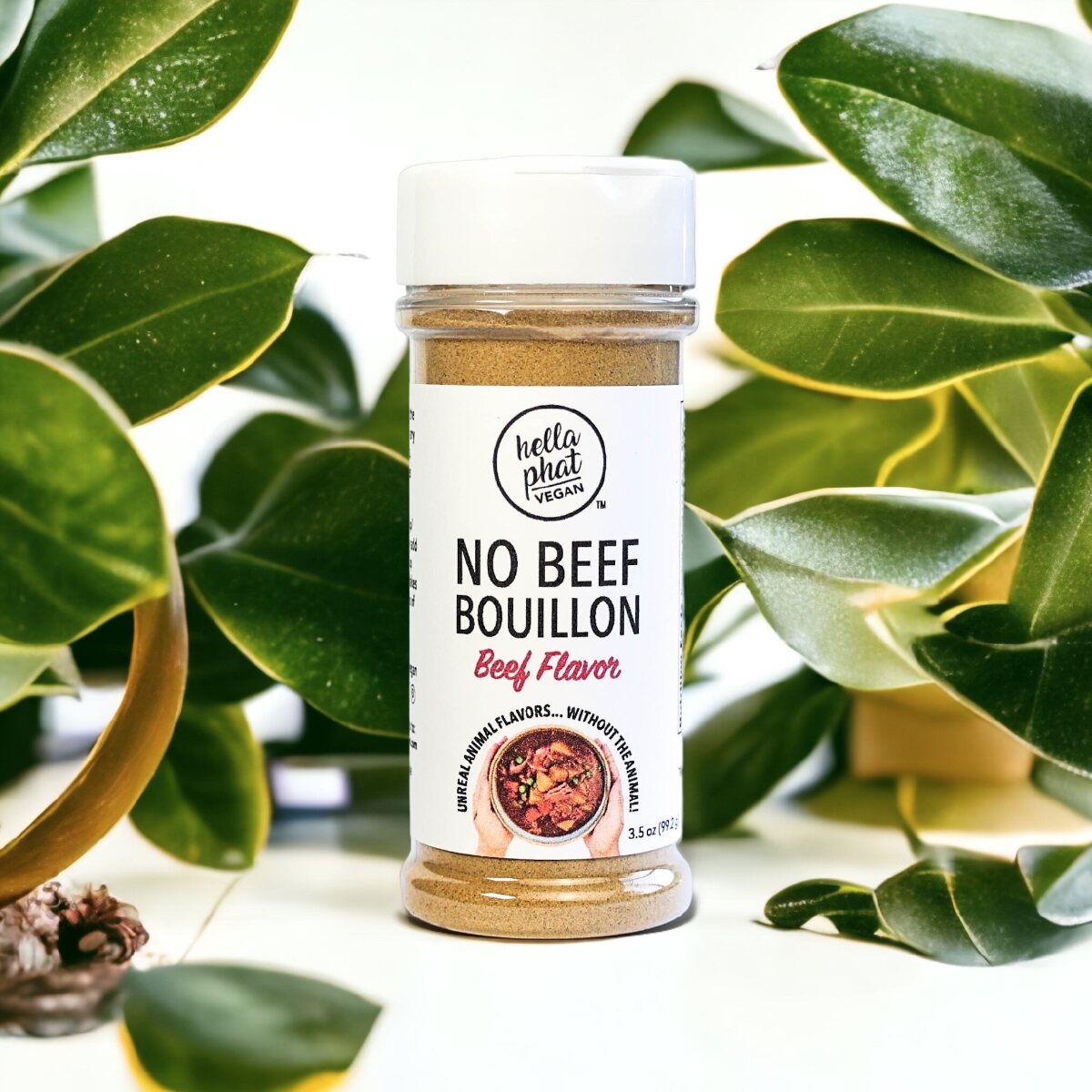 Vegetarian Broth Q&A
Is bone broth vegan?
No. Because animal bones are used to make the broth, bone broth is not vegan-friendly in any way.
Is beef bouillon vegan? Is chicken bouillon vegan?
Strictly speaking, no. But, there are bouillon cubes, powders, and concentrates that are flavored with beef-free and chicken-free flavors. Look out for brands such as Better than Bouillon, Edward & Sons, Frontier, Hello Phat, Ocean's Halo, Vogue Cuisine, and Zoup!
I like to use jarred broth concentrates. Is Better than Bouillon vegan?
The Better than Bouillon brand is not 100% vegan, but they do offer 6 vegan-friendly options of bouillon including Seasoned Vegetable, Roasted Garlic, Mushroom, No Beef, No Chicken, and Onion flavors.
Vegan Bone Broth
Bone broth is pretty trendy right now, but we'd prefer a cruelty-free and animal-free option. This savory and filling alternative is vegan, gluten-free, high in calcium and offers 12 grams of plant protein per serving. If you're looking to try a restorative and rejuvenating broth, Eco Bella Boon Broth is a delicious choice.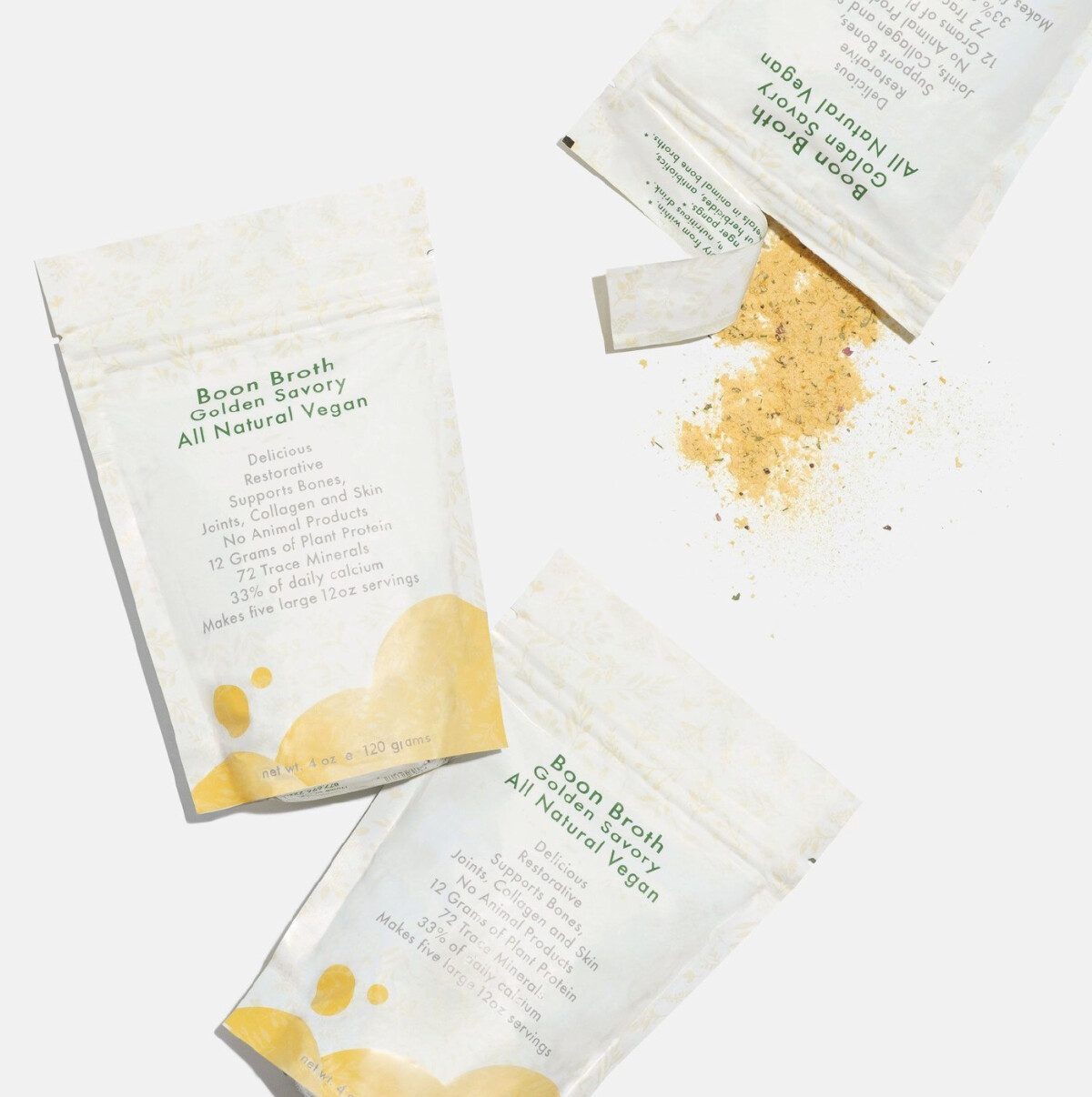 How To Make Vegan Broth Using Leftover Vegetable Scraps
Making your own homemade vegan broth at home is simple, easy, and eco-friendly. It's also fun, too! Simply save washed vegetable peelings and chopped ends when prepping meals and salads. Keep in a sealed bag or container in the freezer until ready to use.
The most flavorful parts may surprise you. Leftovers like parings or trimmings from vegetables, corn cobs, skins, leaves, and stalks are often the valuable parts with the most concentrated flavor. Save all you can, and when you have a large container or gallon full of bits and bobs, you're ready to make broth!
Best Ingredients To Use When Making Vegetable Broth
Make sure to keep all parts of the vegetables and herbs, including stems and skins. Garlic is optional because of its strong flavor and aroma, but feel free to use it if you wish. Pro Tip: For a clear vegetable broth, leave out the potatoes. The starch tends to create a murky or cloudy broth. If that's okay with you, add them in!
Asparagus
Bell Peppers
Carrot
Celery
Corn
Eggplant
Fresh Herbs (especially parsley, thyme, bay, basil, oregano, rosemary, and marjoram)
Greens (chard, spinach, etc)
Mushrooms
Onion
Parsnips
Peas
Potatoes
Tomatoes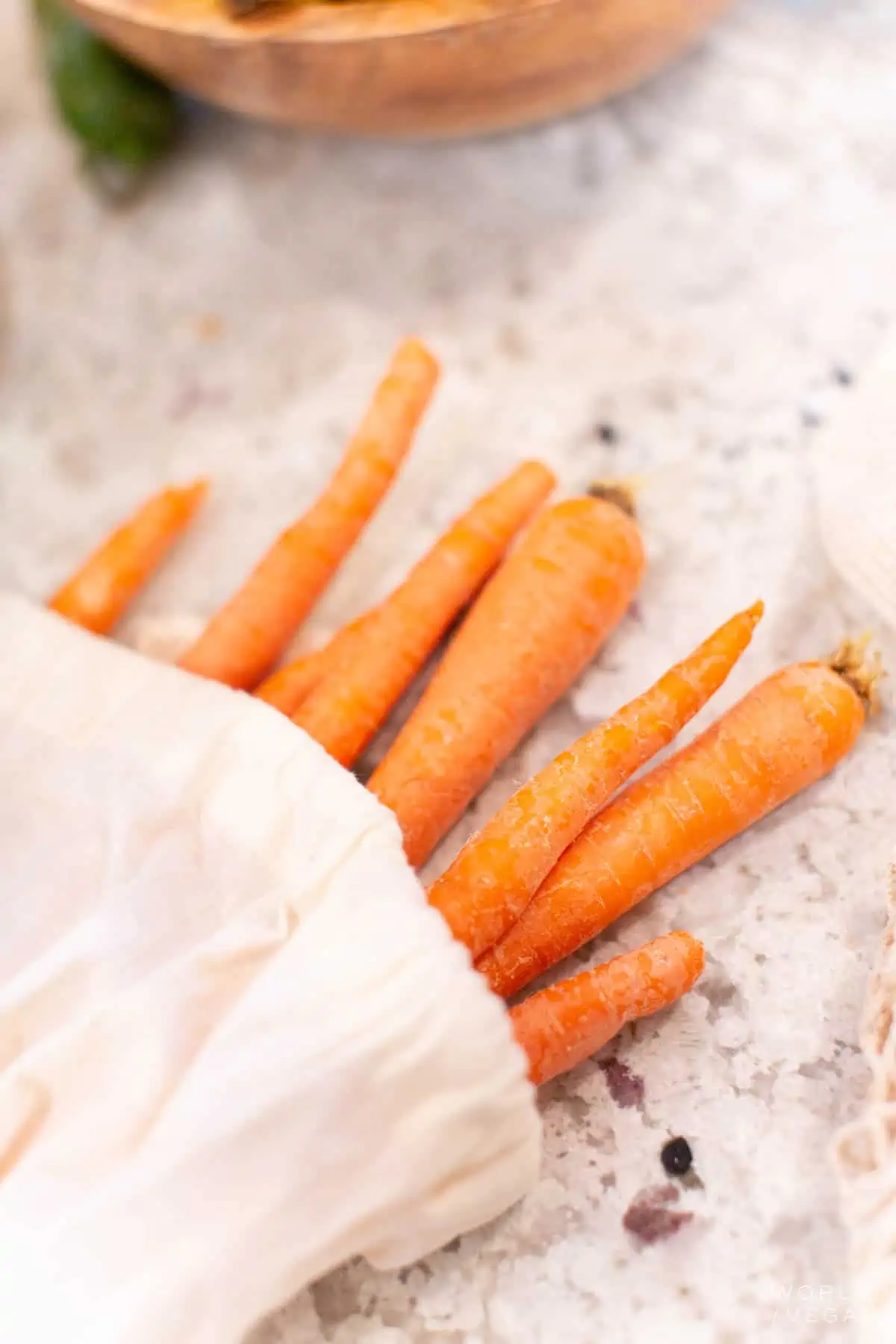 NOTE: Try not to include beets, zucchini, green beans, or cruciferous veggies (like kale, broccoli, cabbage, brussels sprouts, and radishes) when making your broth. The flavor of beets is too strong for a slow-cooking broth, and the other veggies will give your finished broth an unpleasant bitter taste.
More Savory Soup Recipes to Try
Let's finish sharing vegan broths with a flavorful flourish! From miso marvels to hearty vegetable elixirs, these plant-based liquid gems have shown us that compassionate eating can be incredibly delicious. So, go ahead, simmer, sip, and savor the wonderful world of vegan broths in your kitchen—it's a tasty and eco-friendly adventure you won't want to miss!
8 cups water
8 cups leftover vegetable stems, peelings, skins, and trimmings
1 teaspoon whole peppercorns, white, pink, or black
Add water, veggie scraps, and peppercorns to a large stock pot. Stir well and cover.

Place heat on high and bring to just under a boil. Reduce heat to medium high and simmer for at least 1 hour.

Take off of the heat and, when completely cool, strain out vegetables to compost and pour into large mason jars or freezer safe containers.

The broth will keep fresh for one week in the fridge or around 3-4 months in the freezer. Enjoy!
NOTE:  You may add garlic (skins or cloves) but, you could end up with a much stronger flavor than desired. Also, leave the salt out while simmering the broth, but feel free to salt to taste after the broth is done. 
Calories: 16kcal | Carbohydrates: 3g | Protein: 1g | Fat: 0.02g | Saturated Fat: 0.01g | Polyunsaturated Fat: 0.01g | Monounsaturated Fat: 0.004g | Sodium: 12mg | Potassium: 7mg | Fiber: 1g | Sugar: 1g | Vitamin A: 3IU | Calcium: 10mg | Iron: 0.1mg