Welcome to the plant-based meat revolution that's transforming the world of charcuterie—one savory slice at a time. Get ready to experience a whole new world of culinary creativity and flavor as we dive into the delicious realm of vegan salami! Plants and spices come together to create slices of meatless magic that will have you wondering whether or not it's actually vegan. (FYI: It really is!)
Prepare to have your perceptions challenged as we explore the innovative world of plant-based salami—an ethically crafted delight that will leave you craving more. Friends, you'll want to get out your charcuterie board asap and plan a plant-based par-tay!
What is Vegan Salami?
This salty and savory plant-based meat can be made from a wide variety of ingredients. The final result is a scrumptious and guilt-free alternative to traditional salami. Some of the most popular ingredients for vegetarian salami include:
Wheat Gluten
Greek Figs
Legumes (like chickpeas and lentils)
Mushrooms
Grains (quinoa and brown rice)
These salami bases are mixed with aromatic herbs and spices like: Black Pepper, Fennel, Garlic, Mace, Mustard Seed, Onion, Smoked Paprika, or Wine.
Best Vegan Salami Brands
From smoky to sweetly savory, these plant-based brands will have you salivating and reaching for vegan salami seconds. Now, you can indulge in a meatless feast that will leave you wondering why you ever doubted the sheer brilliance of vegan salami. Get your sharpest knife ready to slice into these meat-free marvels!
A new twist on plant-based meat! Green Wolf combines wheat gluten with other wonderful flavors and ingredients to create an entirely new type of veggie salami. Amazing in salads, sandwiches, breakfast foods, and just for snacking. They offer a few fantastic flavors such as Tomato Basil, Spinach Kale, and Brown Mushrooms.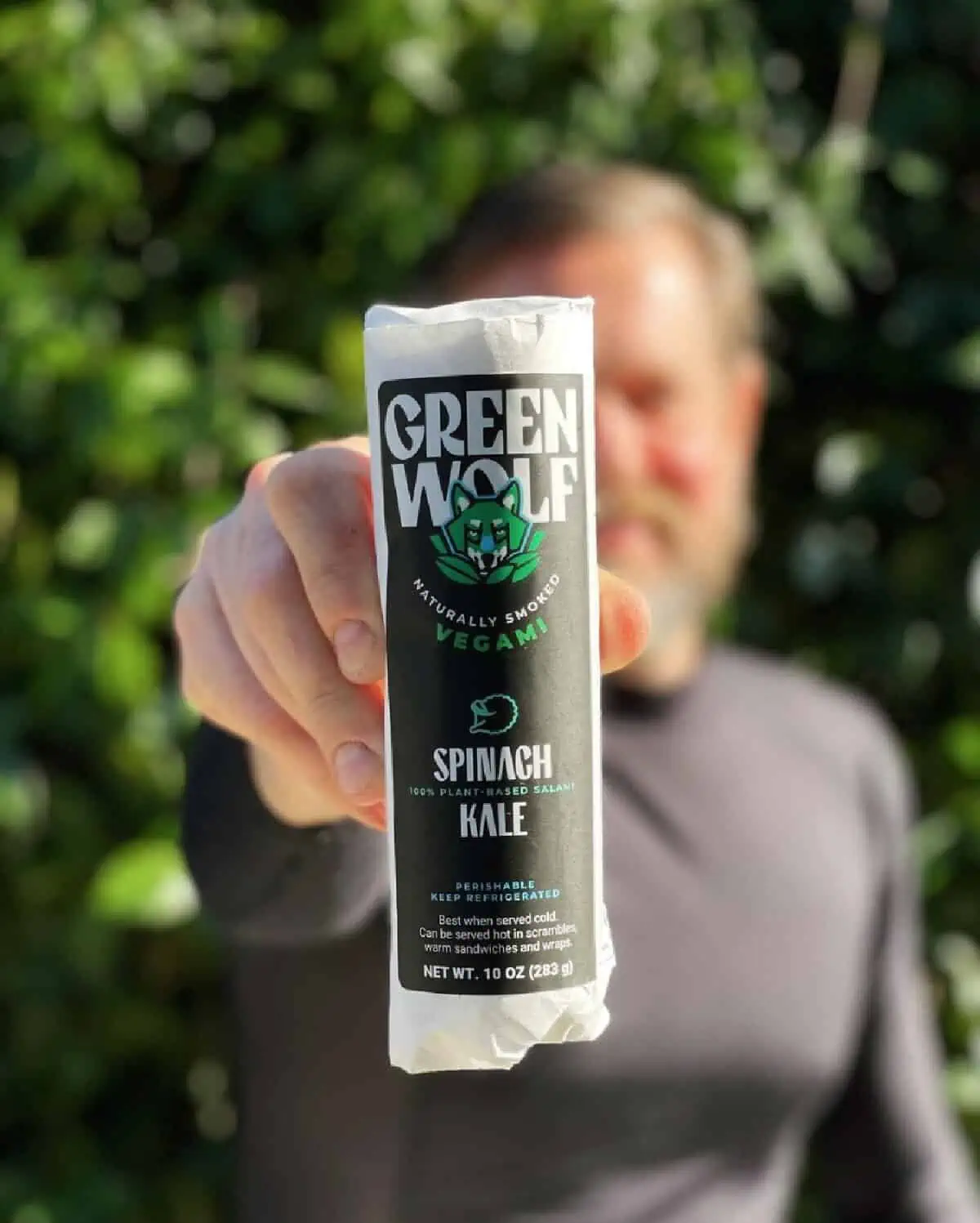 This company's famous Greek fig-based salami is unique and savory. Choose from five different flavors such as Cinnamon & Pistachio, Aleppo Pepper & Orange Zest, Aleppo Pepper & Smoked Paprika, Almonds & Black Pepper, and Pistachio & Aleppo Pepper. They're a wonderful companion to your cheese platter with no added sugar and are GMO-free.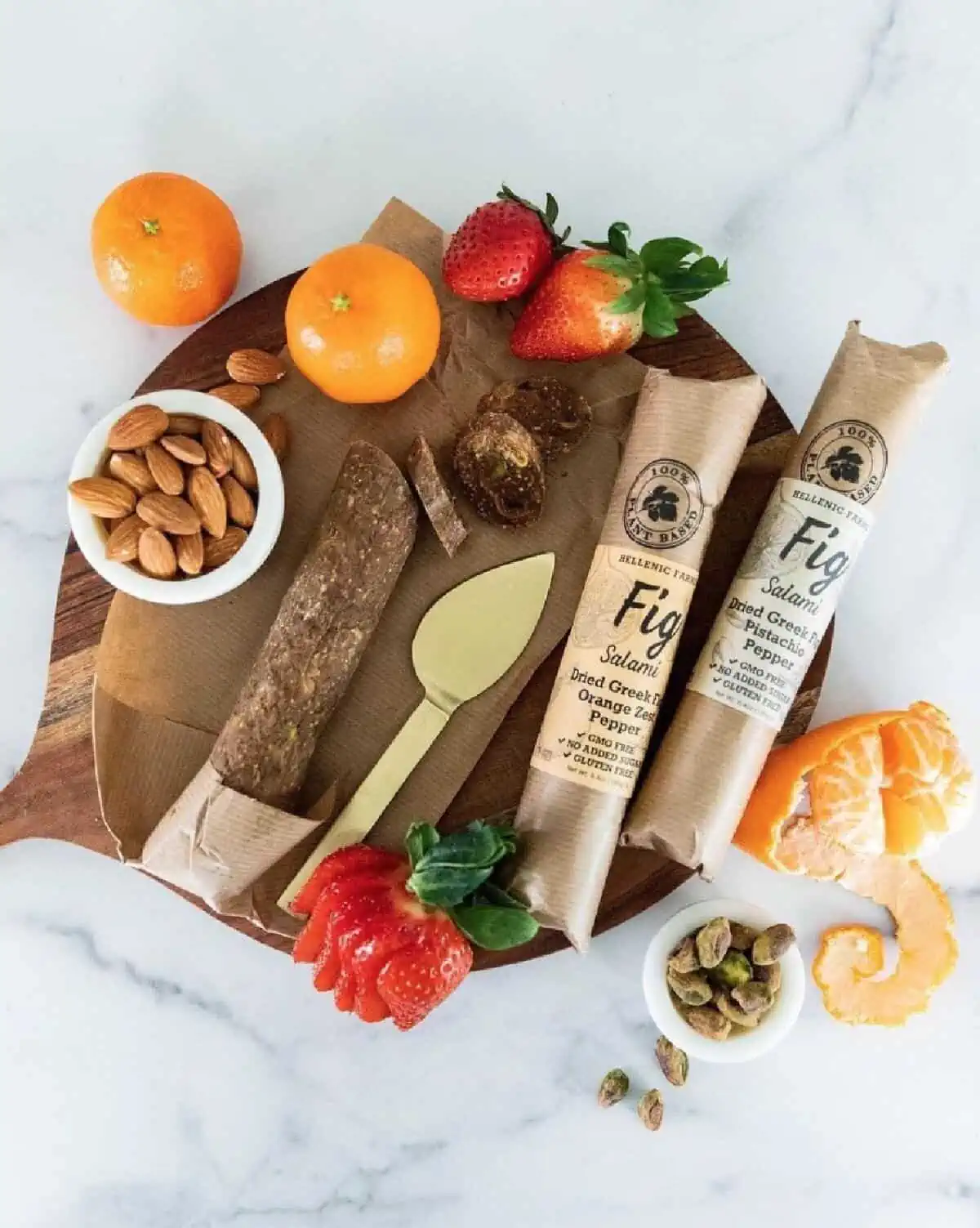 Mia's Spicy Salame style slices are plant-based and soy-free. Made with wheat gluten and cured just like deli meat (though with sourdough culture instead). These Italian salami slices are guilt-free and flavorful.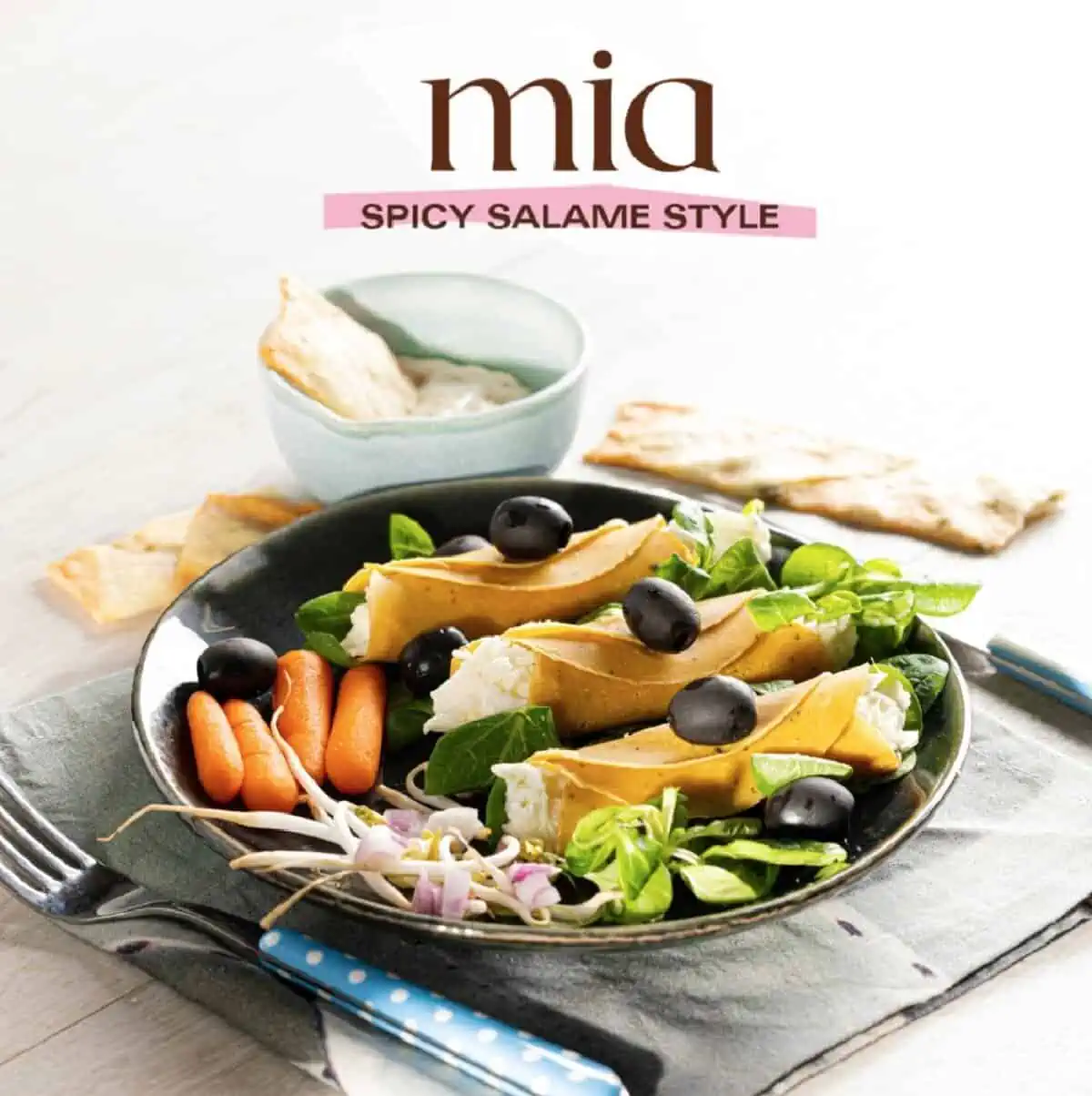 Not only does this artisan, animal-free brand offer three flavors of plant-based salami, they also offer a tasty charcuterie kit and sampler pack. This Renegade vegan salami pack includes Smoky Soppressata, Sweet Toscana, and Spicy Chorizo. Incredibly delicious and perfect to include in any plant-based party appetizer plate.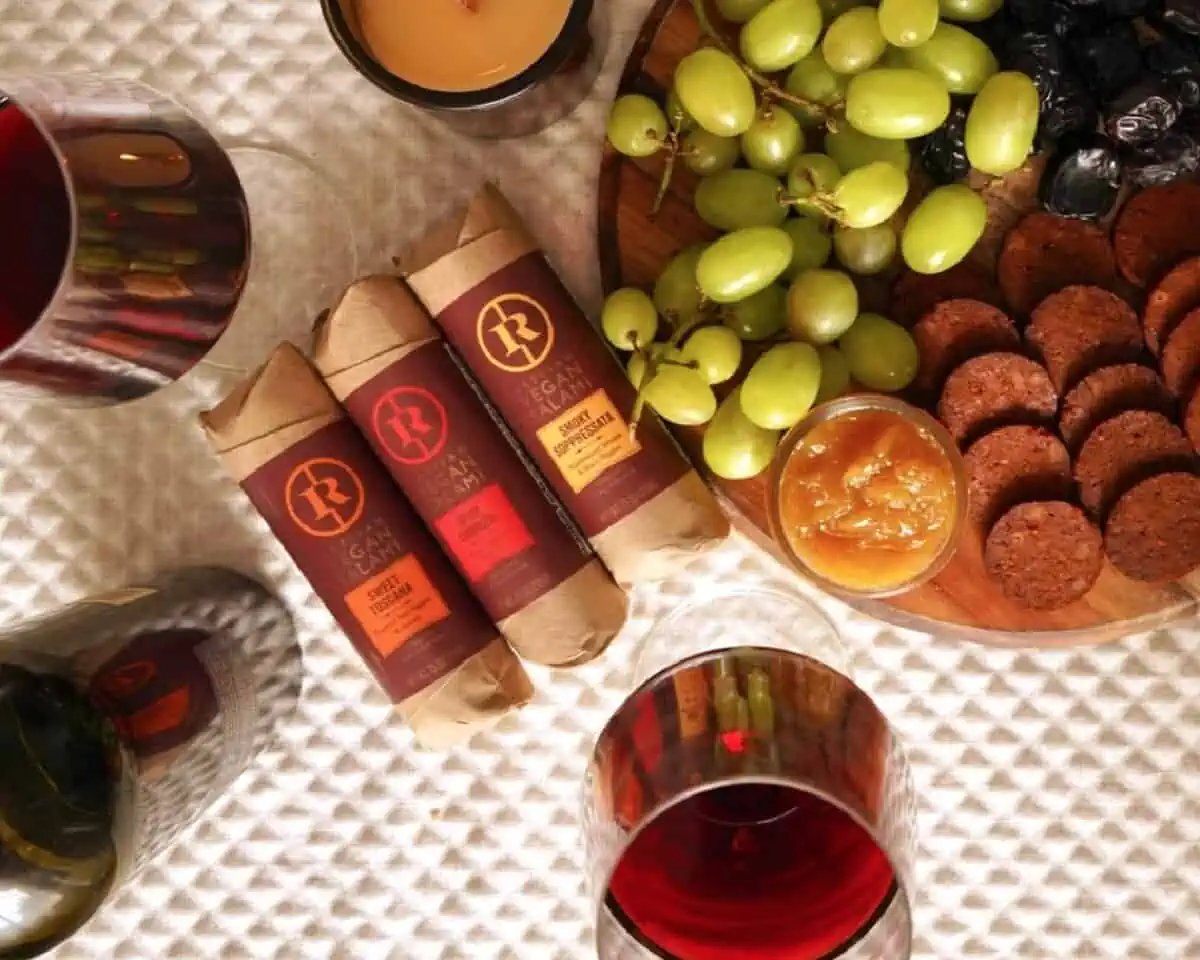 This company produces protein-packed deli slices that are just the thing for sandwiches, wraps, pitas, and subs. The meatless salami slices are made from wheat gluten and soy, with no artificial ingredients and are GMO-free.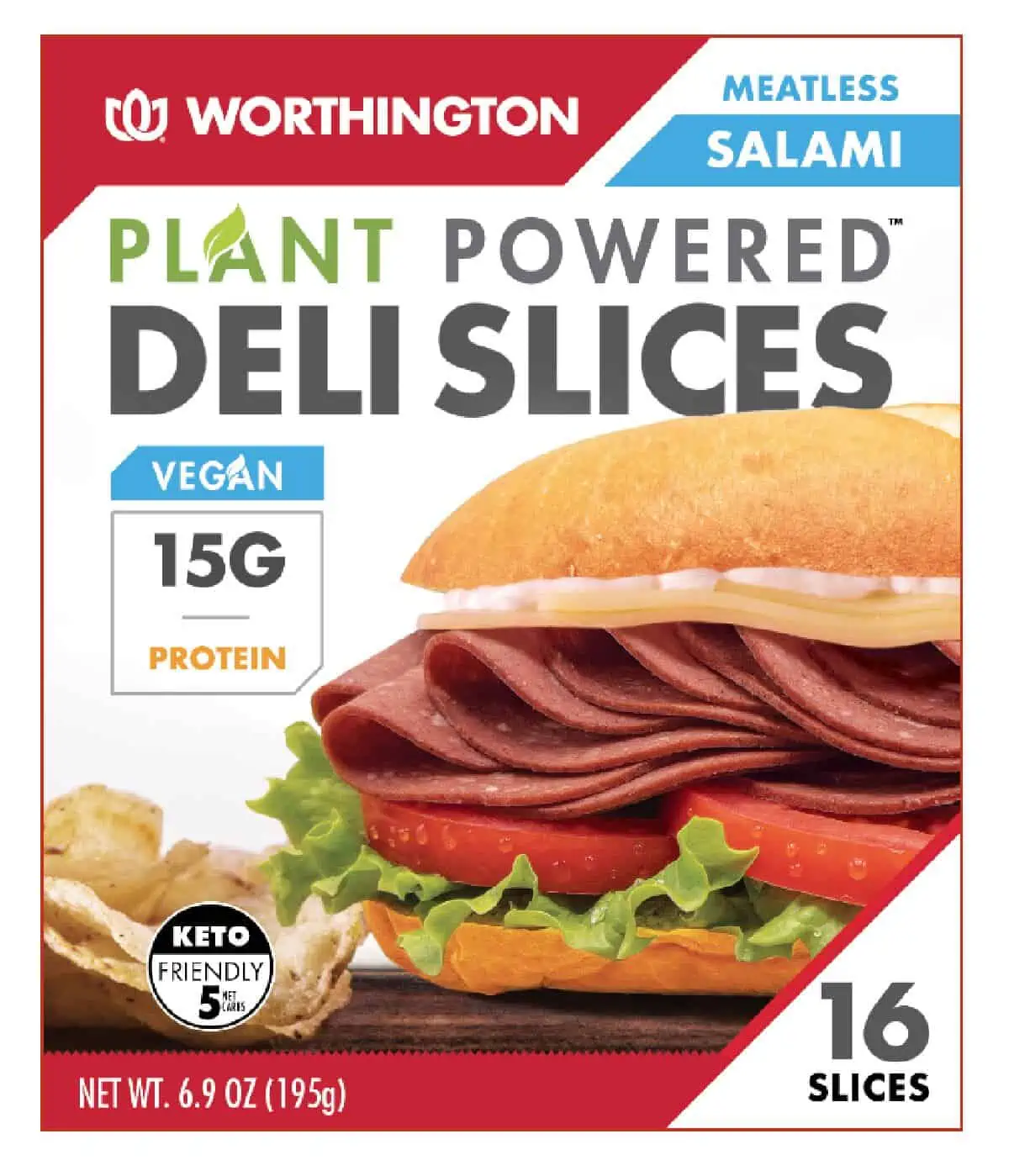 These tasty deli slices are low in fat, high in iron, dairy-free, and free from GMOs, artificial colors, flavors, and preservatives. Yves veggie salami is excellent for any kind of sandwich and make a delicious addition to a hummus or charcuterie board. You can find this vegan salami at Whole Foods.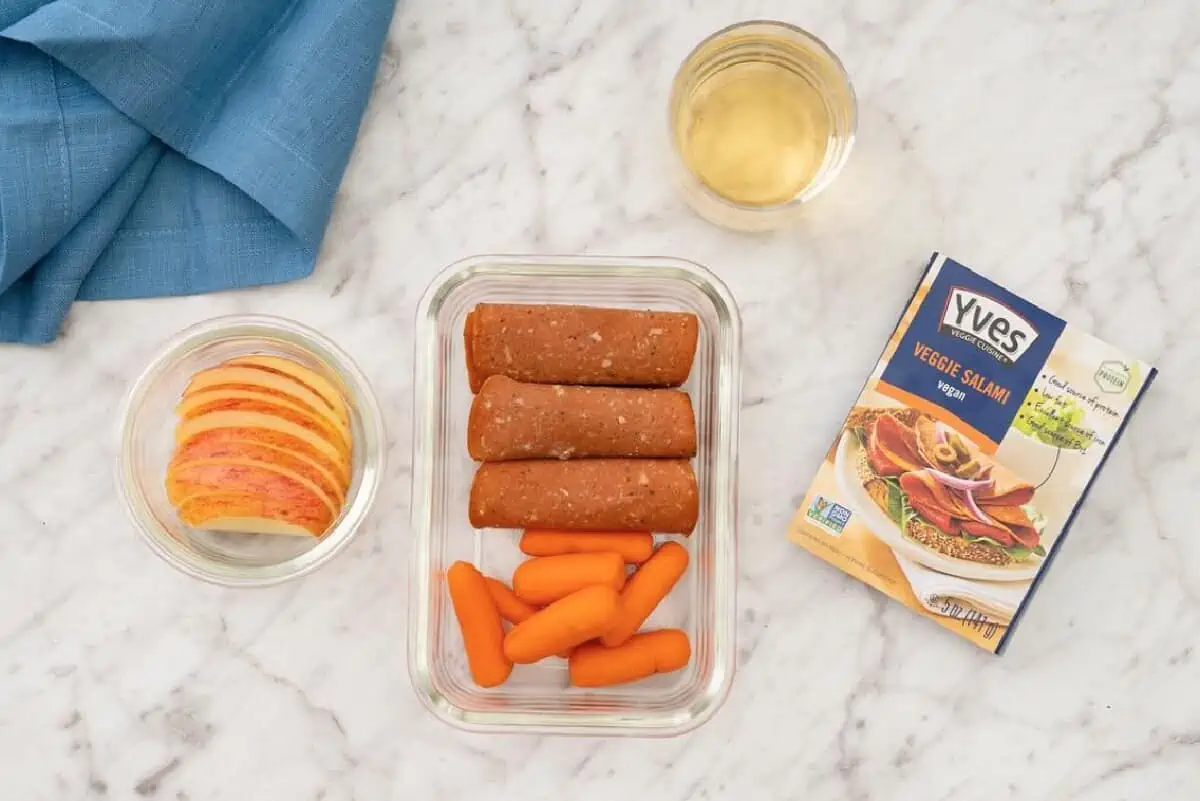 Finally, for the sweet lovers in the crowd, here's a delish dessert option for you!
A rich and chocolate-y version of salami that is made of marzipan, dates, figs, dark chocolate and cacao nibs. It's also vegan, gluten-free, and soy-free. Yum!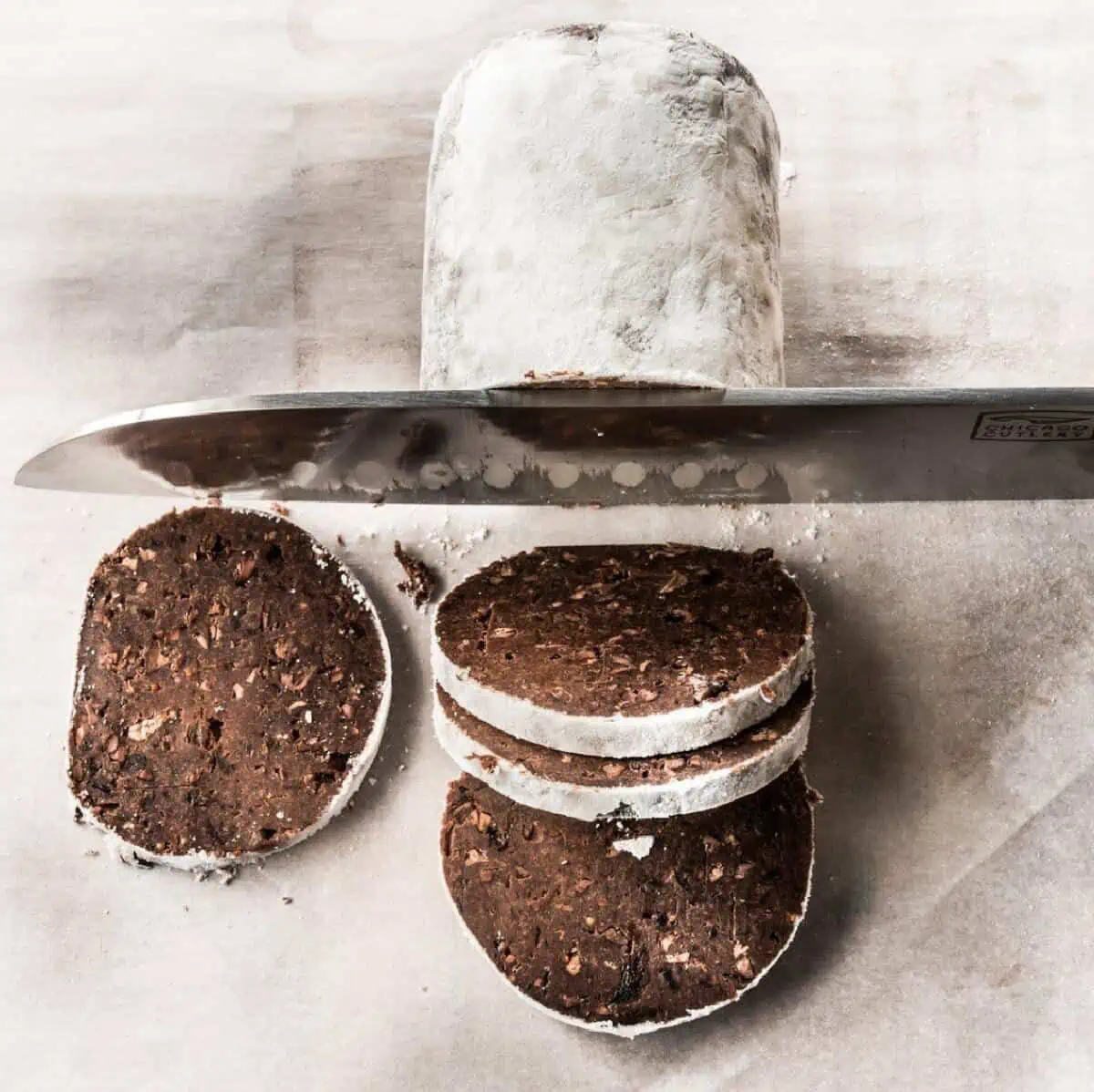 Best Vegan Salami Recipes
Explore endless possibilities with these sensational vegan salami recipes. From classic sandwiches and charcuterie boards to inventive twists in pasta dishes, pizzas, and salads, these recipes showcase the versatility of vegan salami.
This Healthy Kitchen's recipe is irresistible with a perfect chewy texture. Made with wheat gluten, vegetable broth and tomato paste along with a variety of herbs and spices. A must-try veggie salami any day of the week!
Yum Vegan Food's recipe for vegan salami has awesome ideas on how to use it once you make it, so it's worth checking out. This vital wheat-gluten variation includes the addition of barbecue sauce and apple cider vinegar to give it an extra rich flavor. A wonderful addition to your meatless meal recipes!
A guaranteed winner for a gluten-free, meat-free salami option! Chef Jana's remarkable recipe is made from psyllium husks, lentils, and rice. She mixes this base with tomato sauce, cornstarch, beetroot juice (for color), and liquid smoke for an absolutely appealing plant-based salami.
More Yummy Meatless Recipes To Try
Whether you're craving a smoky flavor explosion or a zesty kick, these vegetarian salami options are an appetizing addition to your favorite dishes or enjoyed entirely on their own. So finally, friends, let your imagination run wild as you discover the exciting realm of vegan salami, where innovation meets delectable plant-based indulgence.