Grime and dirt getting you down? Well, it's time to scrub-a-dub-dub with vegan body wash!
Say farewell to harsh chemicals and animal-derived ingredients and hello to a more nurturing way to pamper your skin. Let's explore the gentler side of self-care, where kindness reigns supreme with cruelty-free cleansing products.
This vegan body wash guide is part of our Vegan Bath, Body, and Beauty series, which include vegan soap, shampoo and conditioner, skincare, and more.
Ready to embrace the pampering power of plants? Let's get squeezing!
What is Vegan Body Wash?
You may be wondering what could make a body wash non-vegan. (We don't drink body wash, right??) But, you'd be surprised at how many beauty products are not vegan-friendly. As long as your favorite brand (or lucky brand-to-be) does not contain any ingredients derived from animals or tested on animals, it's vegan.
The most common animal ingredients to avoid when shopping for body wash are:
animal fats
milk
beeswax
lanolin
When shopping for a daily body wash, you can look for certifications such as the PETA approved or the Leaping Bunny logo, which guarantees that the product is vegan and cruelty-free. You can find many amazing liquid cleansers with different formulations, scents, and textures to cater to different skin types and preferences, just like non-vegan body washes.
100% Vegan Body Wash Brands
Your daily shower routine is about to get a clean-and-green makeover as we share the best vegan body wash brands that not only nourish your skin, but are also completely cruelty-free. From lush botanical blends to innovative formulas, this ultimate selection of body washes will leave you feeling refreshed and revitalized. Whether you have sensitive skin, dry skin, or specific fragrance preferences, you can find a vegan body wash that suits your needs.
Celebrated as one of the most eco-conscious body care brands in existence today, Alpine Provisions is known for its commitment to sustainability and high-quality ingredients. Their use of organic, wild-harvested essential oils offers invigorating scents inspired by the great outdoors.
In addition to their emphasis on premium ingredients, the brand also showcases a strong commitment to environmental stewardship, using eco-friendly packaging and supporting reforestation efforts. For consumers seeking a harmonious blend of luxury, efficacy, and sustainability, Alpine Provisions provides a body wash experience that aligns with these values.
An all-around favorite! This miracle-working castile soap is a versatile and eco-friendly product known for its purity and multi-use capabilities. Made with organic and fair-trade ingredients, it provides a gentle yet effective cleanse for both your body and various household needs, all while adhering to the brand's commitment to ethical and sustainable practices. Choose from seven classic scents, or even the unscented, baby-safe option.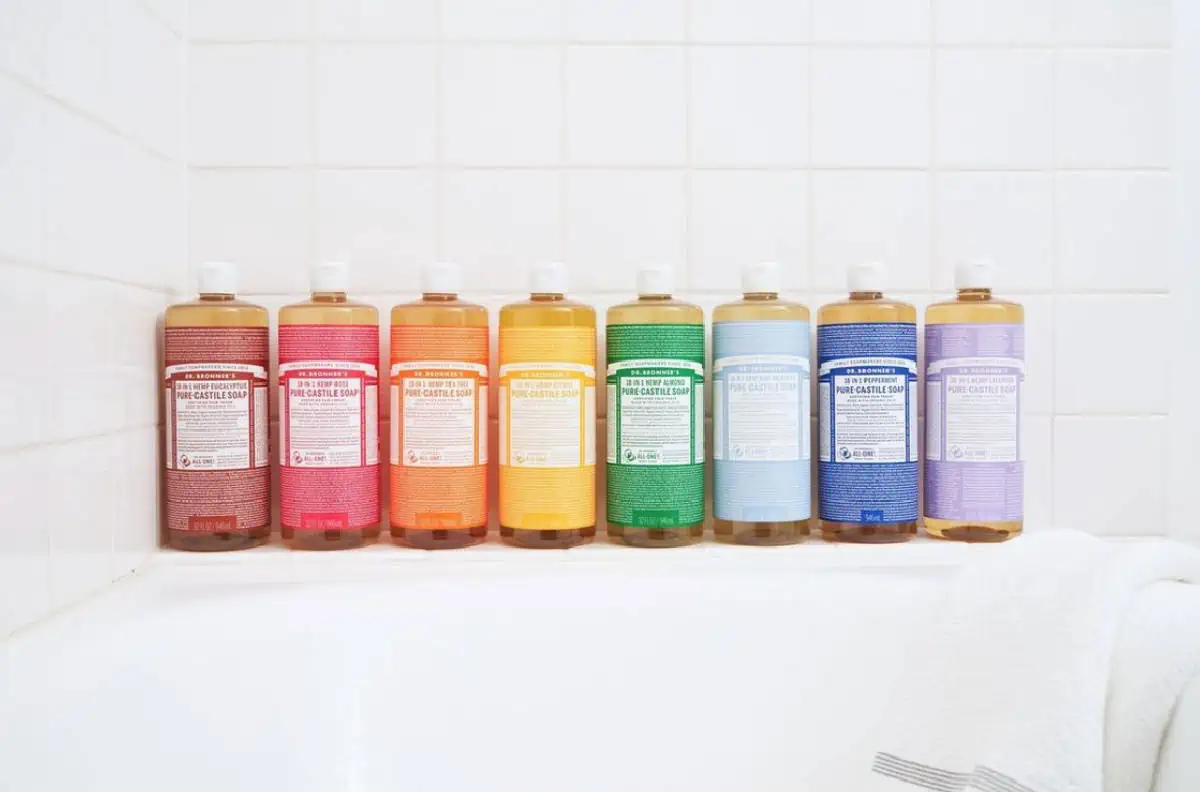 Pacifica's gorgeous body washes offer a cruelty-free and vegan-friendly cleansing experience with delightful natural fragrances. Infused with skin-loving ingredients, it leaves your skin feeling clean, refreshed, and pampered without harming animals or the environment. You'll love their fantastic scents including Lavender Moon, Island Vanilla, Strawberry Peach, and Coconut Cream! Also, keep an eye out for skin-specific body washes like Glow Baby and Acne Warrior.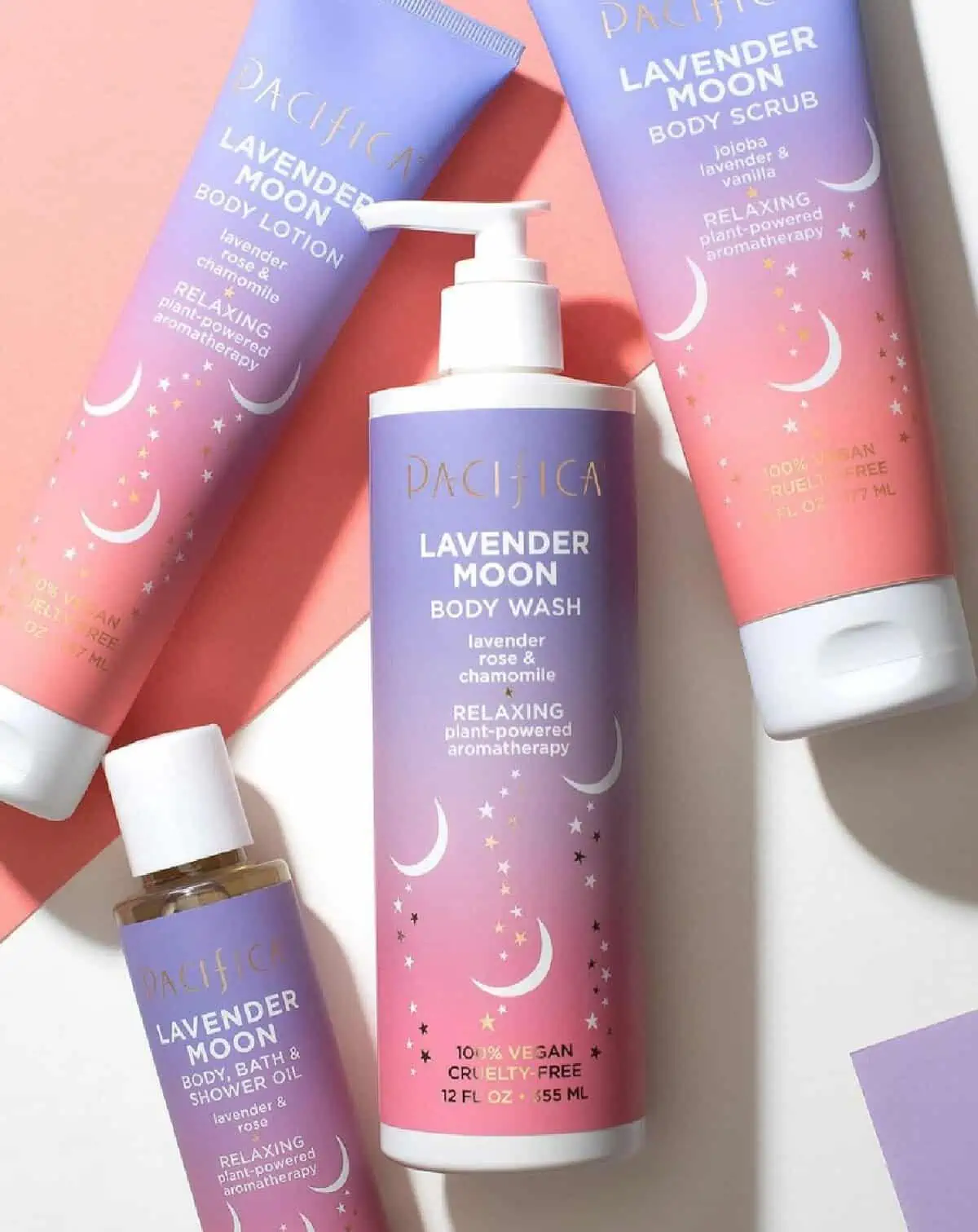 Everyman Jack body wash is a men's grooming essential crafted with naturally derived ingredients, offering a refreshing and invigorating shower experience. With a range of over nine masculine scents, it effectively cleanses and revitalizes the skin, making it a go-to choice for men looking for a high-quality, easy-to-use product.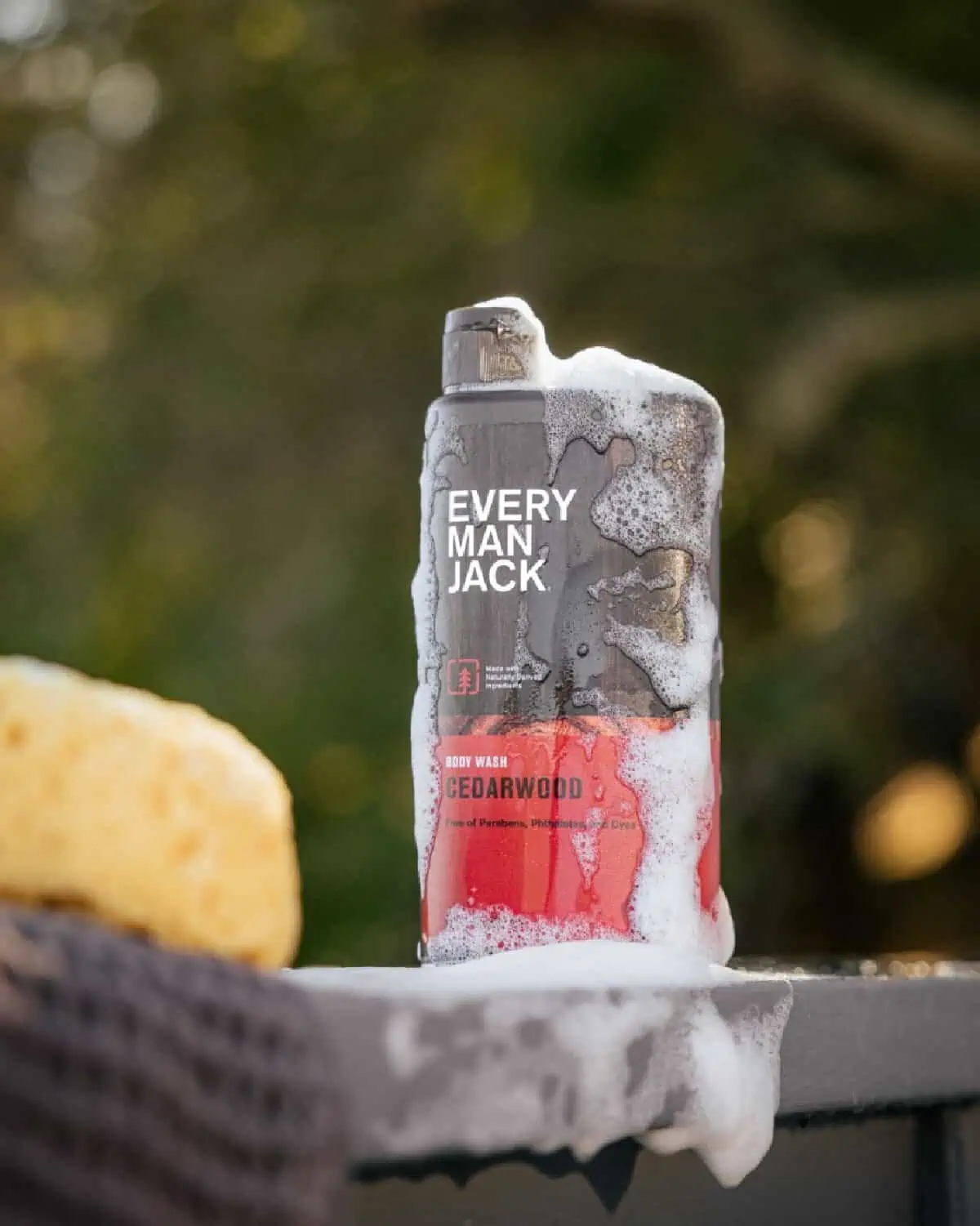 This amazing body wash is a dermatologist-tested, sulfate-free formula that provides a gentle and effective clean. With over 17 enticing classic and 4 limited edition scents, Native's body wash leaves your skin feeling fresh and naturally moisturized, making it a popular choice for those looking for a high-quality, skin-friendly body wash that is gender-neutral.
The proudly vegan brand Herban Cowboy is one of the first brands to make vegan body washes crafted without animal products or harmful chemicals available and mainstream. They are recognized for their masculine scents and array of products from deodorants to cologne and perfume.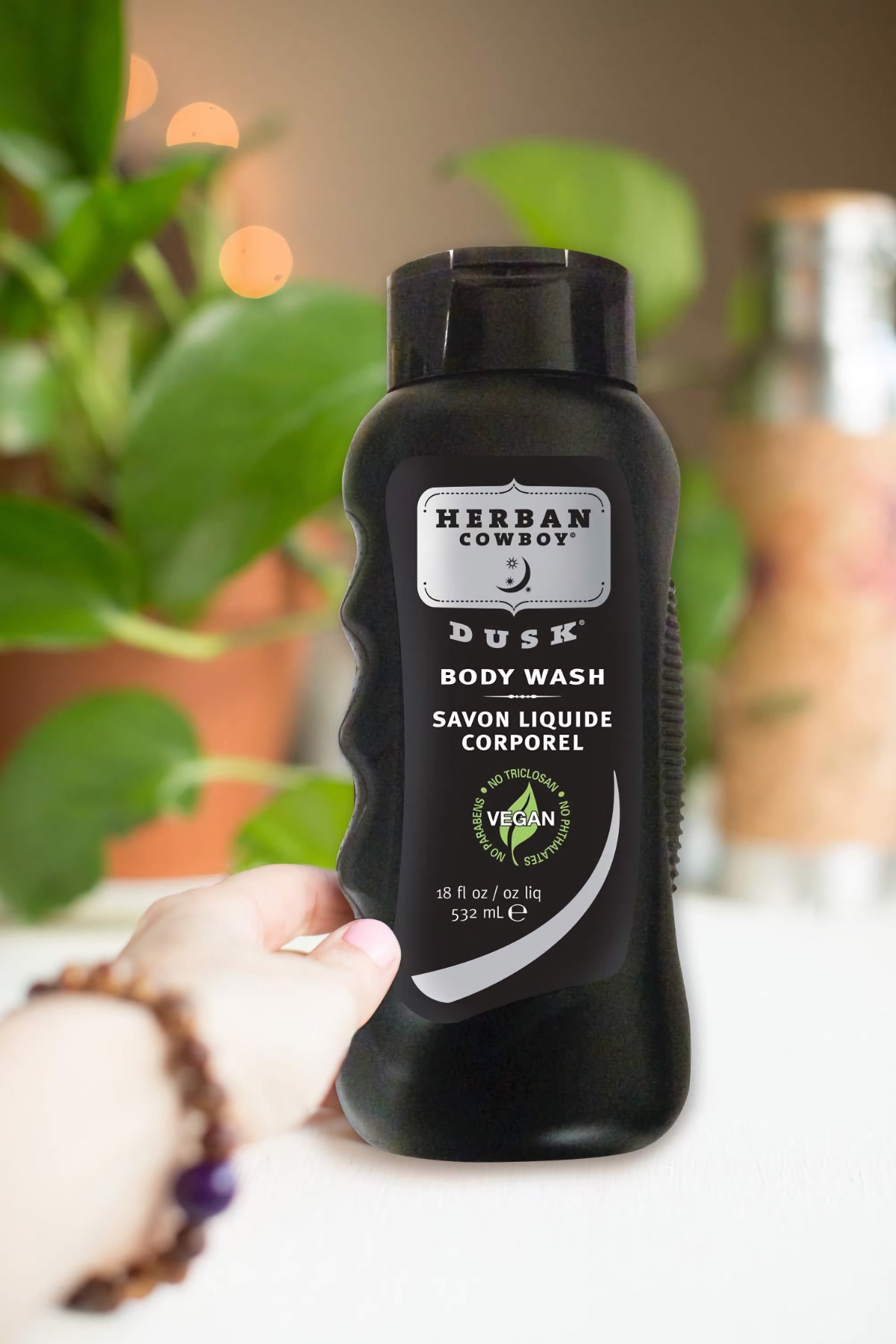 An amazing body wash brand that is plant-based and cruelty-free. Acure's refreshing and natural formula is infused with beneficial botanicals and is free from harsh chemicals. This body wash leaves your skin feeling clean and rejuvenated. Take your pick from Seriously Soothing (a fav!), Ultra Hydrating, Energizing, and Conditioning formulas—they're all wonderful options for your skin.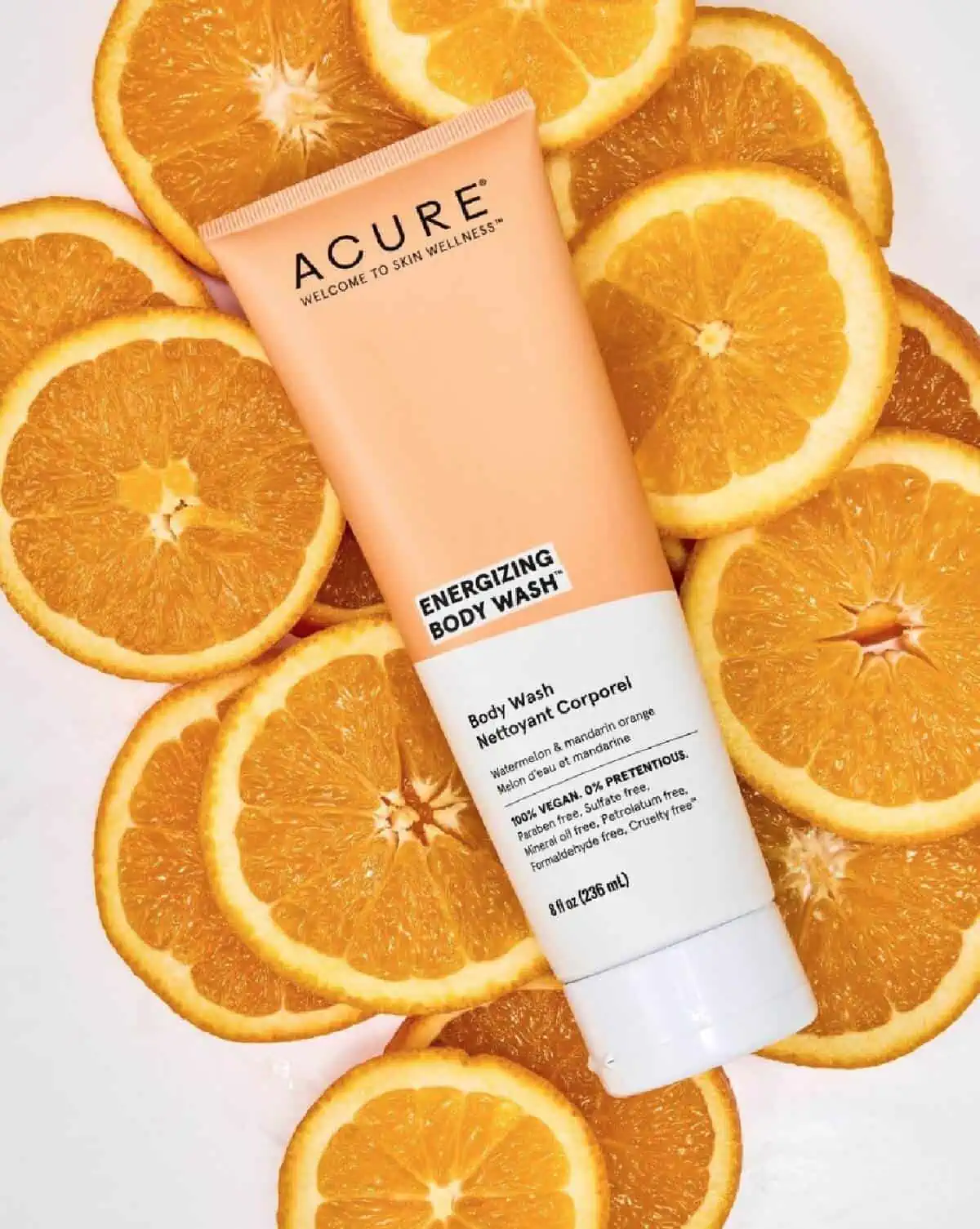 Everyone's 3in1 soap is a versatile and gentle skincare solution suitable for all skin types, made with plant extracts and essential oils to cleanse and nourish. Its inclusive approach to skincare caters to a wide audience, leaving skin feeling refreshed and revitalized. Their seven scents are heavenly, but you can also choose a scent-free version and even gallon jugs on Amazon.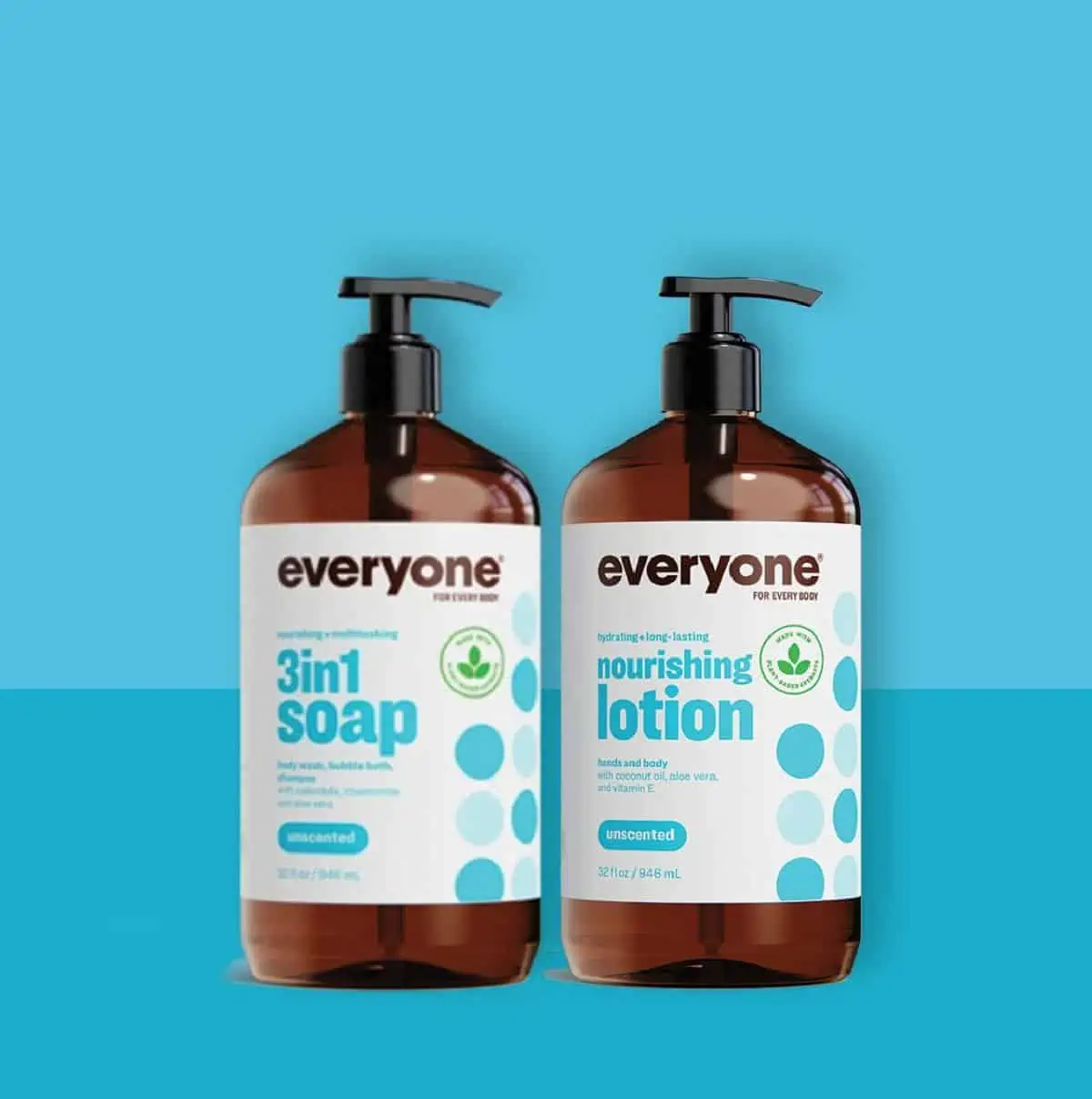 A lovely and economical body wash! Ginger Lily Farms offers luxurious and nourishing products formulated with high-quality ingredients, such as aloe vera and vitamins, to cleanse and hydrate your skin. Their invigorating scents and gentle cleansing make it a delightful addition to your daily shower routine. It's easy to buy on Amazon and comes in at least nine fabulous scents.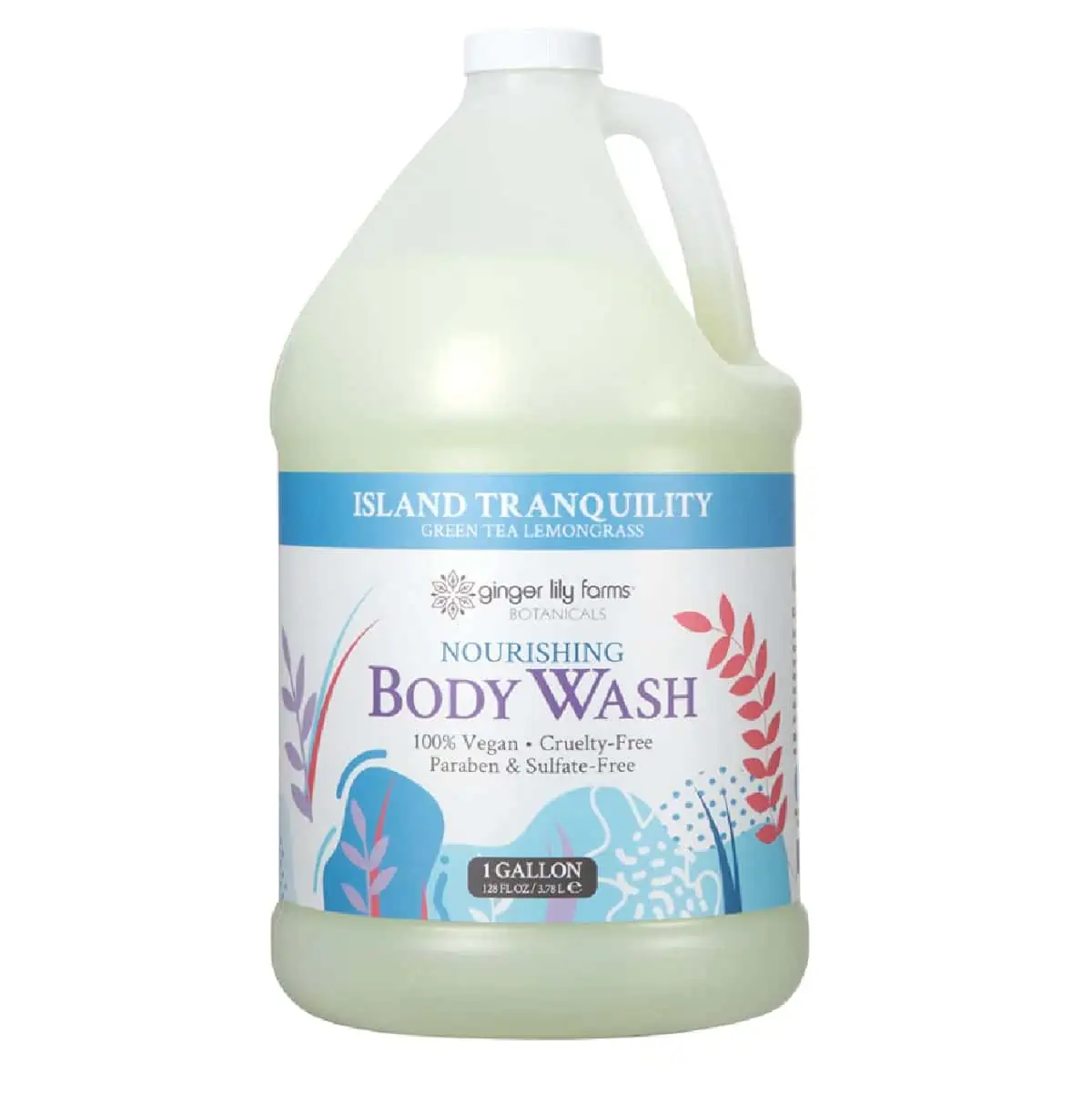 Love Beauty and Planet body wash is a vegan-friendly and eco-conscious choice, infused with ethically sourced ingredients and packaged in 100% recycled bottles. This body wash not only pampers your skin with delightful fragrances but also demonstrates a commitment to sustainability and responsible beauty practices. We love their Rose Water & Niacinamide scent!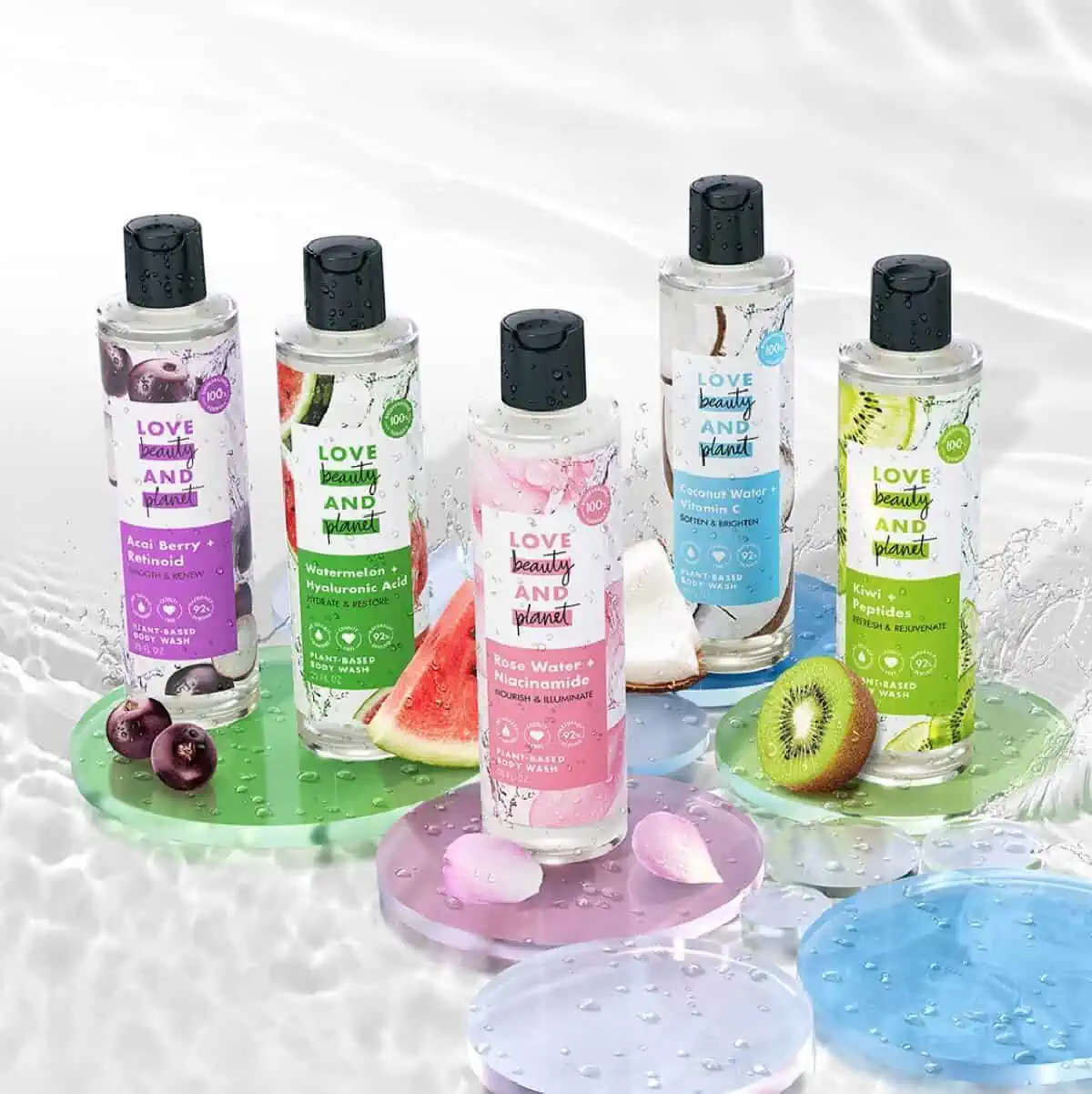 Method body wash offers a eco-conscious and refreshing cleansing experience with its biodegradable and naturally derived ingredients. This plant-based cleanser not only washes your skin effectively but it also leaves you feeling revitalized while minimizing your environmental impact. With a choice of over 14 different scents and skin-specific formulas, you're bound to find the perfect one for your skin type.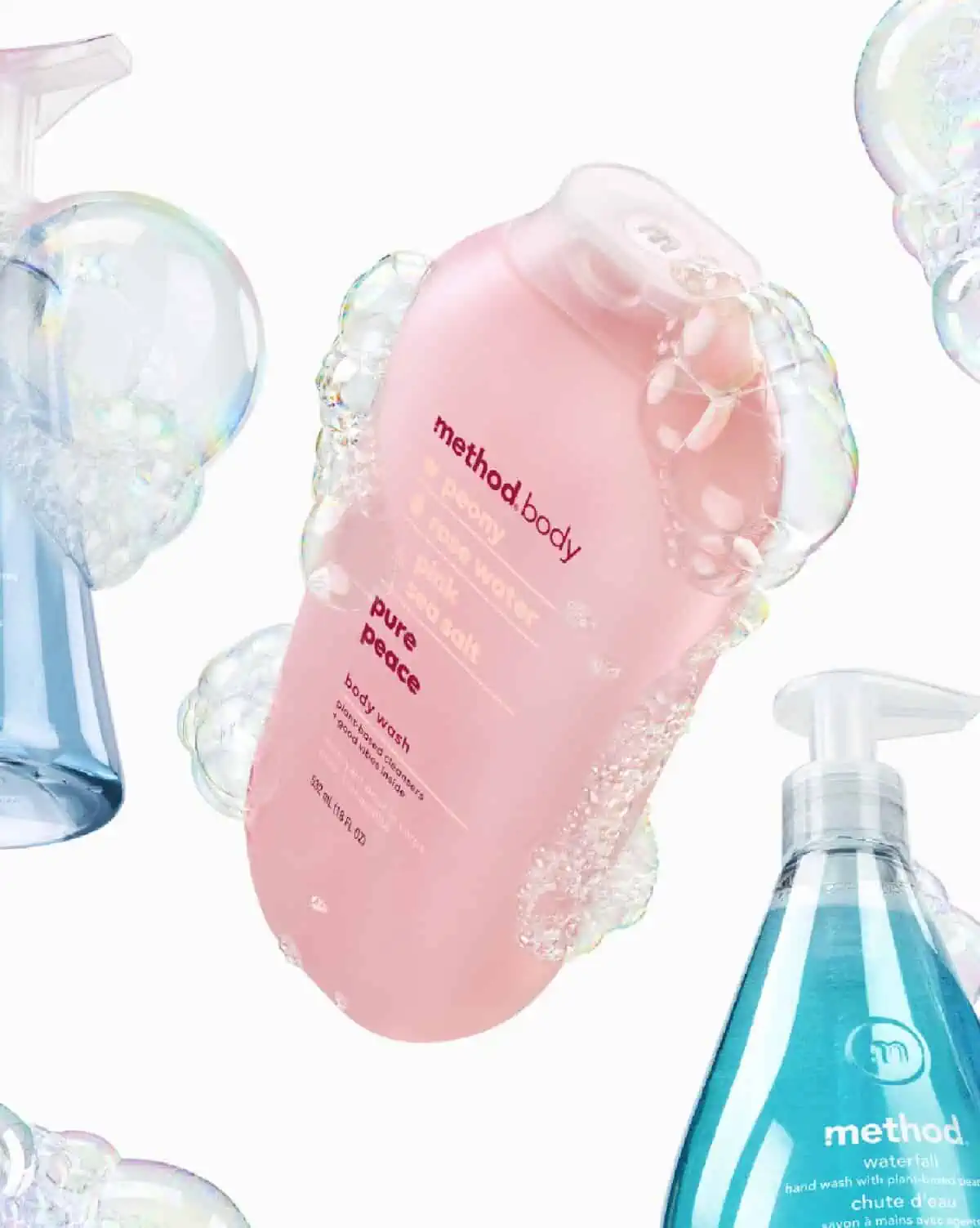 This simply luxurious body wash is a clean and revitalizing skincare essential, with plant-derived ingredients and pure cold-pressed extracts for gentle yet effective cleansing. This nourishing body wash hydrates and refreshes your skin, leaving it soft and delicately scented with the essence of natural fruits. They offer over 9 refreshing scents, as well as five fun kids' scents and four body wash + soak options for an unbelievable bath time experience.
The Seaweed Bath Company body wash is a rejuvenating cleanser enriched with seaweed extracts to make it natural and soothing. Infused with essential oils and organic ingredients, this cruelty-free body wash nourishes the skin in a wonderfully refreshing and invigorating way. Choose from scents like: Eucalyptus Peppermint, Rosemary Mint, Grapefruit Orange, Lavender, Vetiver Geranium, Orange Cedar, Citrus Vanilla, and even unscented.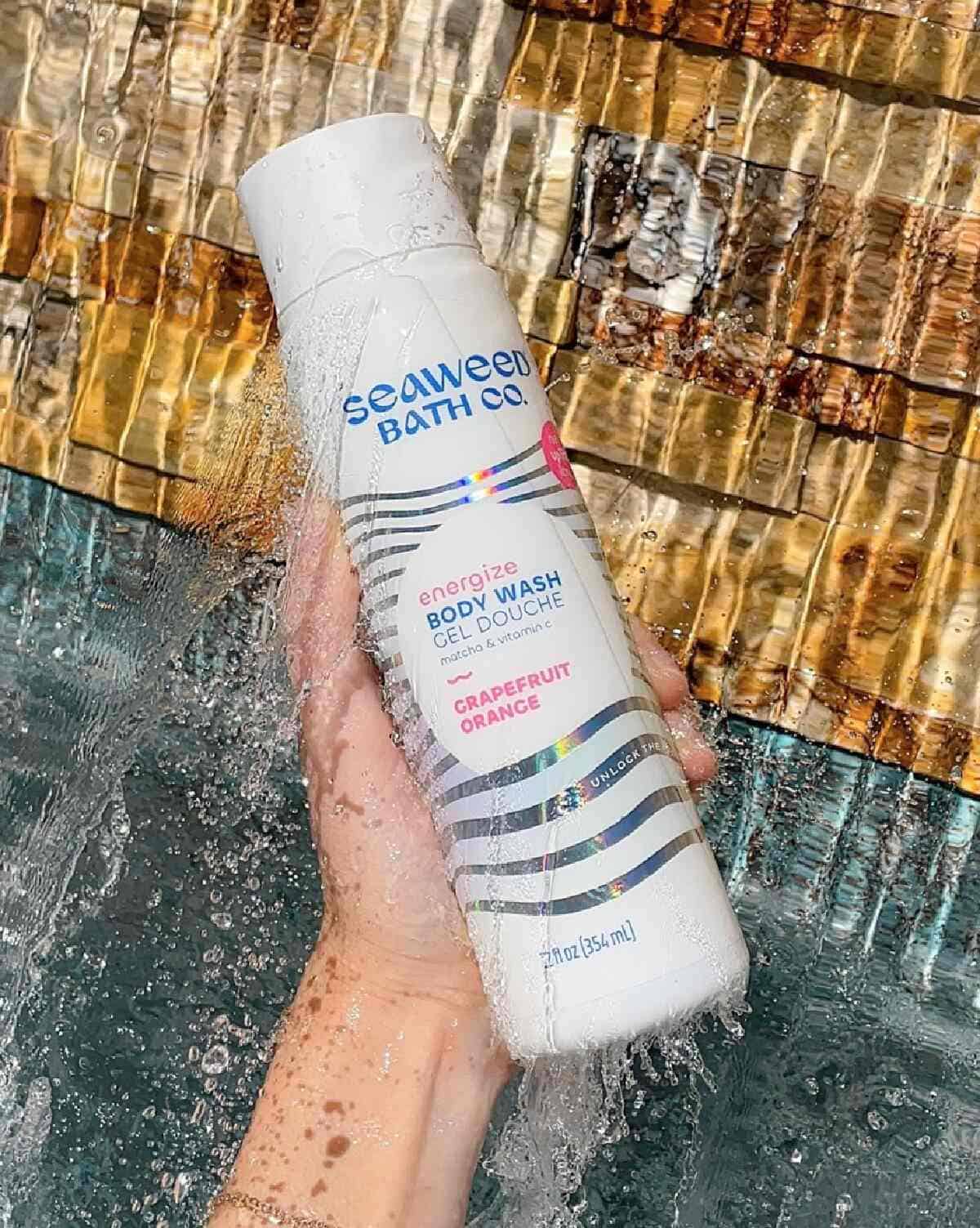 Cruelty-Free and Vegan Body Wash FAQs
Is Method body wash vegan?
Yes! Method is both 100% vegan and cruelty-free certified by both Leaping Bunny and PETA.
Is Dove body wash vegan and cruelty-free?
No, Dove is not a vegan brand, but they are now certified to be cruelty-free by PETA. Unfortunately, some of their products still include animal-derived ingredients, such as glycerin.
Does Arm & Hammer make a vegan body wash?
The ingredients of the Arm & Hammer body wash are vegan-friendly. But, the company and its parent company, Church & Dwight, allow animal testing when required by law, so they are not cruelty-free. It's your choice whether or not to support this company.
Body Wash vs. Soap: A Sustainability Perspective
When evaluating the environmental footprint of our daily hygiene routines, the choice between body wash and bar soap is significant. Here's a breakdown of the sustainability considerations for each.
1. Single-Use Plastic Packaging
Body Wash: Most body washes are packaged in single-use plastic bottles, which contribute to plastic waste. Even if recyclable, not all bottles make it to recycling facilities, and those that do often require significant energy to process. A few companies, such as Alpine Provisions, offer body wash in aluminum bottles that can be recycled again and again indefinitely.
Soap: Bar soaps typically come with minimal packaging, often in the form of paper wrap or a cardboard box, both of which are more easily recyclable and biodegradable than plastic.
2. Production & Transportation
Body Wash: As a liquid product, body wash contains water and is consequently much heavier and bigger in volume than solid soap, making it heavier packaging and transportation and more energy-intensive. This increases its carbon footprint.
Soap: Soaps are solid, and as such are more concentrated and lighter in comparison. This means less energy is used in transportation.
3. Product Longevity
Body Wash: Due to its liquid consistency, users might use more product than necessary, leading to faster depletion and the need for repurchase. Liquid products also often require more stabilizers or chemical additives to extend the shelf life of the product.
Soap: With proper storage, bar soaps can last longer, meaning fewer purchases over time and less overall consumption.
From a sustainability standpoint, bar soap generally has a lower environmental footprint than body wash due to its minimal packaging, lower water content, and longer lifespan. However, consumer choices such as opting for body washes in eco-friendly packaging or supporting companies that employ sustainable practices can still make a positive difference. As always, informed choices are key to fostering a sustainable future.
Choosing Cruelty-Free Soap or Body Wash is a Kind Choice
Incorporating vegan body wash into your daily routine is not just about cleansing your skin; it's about more compassionate choices in your everyday life.
So, as you savor the luxurious lather and enjoy the guilt-free fragrance, remember that every shower is a small yet impactful step towards a kinder world, both for yourself and the environment. Embrace the beauty of cruelty-free cleansing and make your daily ritual a celebration of ethical self-care!
More Helpful Vegan Skincare Guides to Try
Cover photo sourced from Canva.com