Beauty enthusiasts and compassionate makeup mavens, you're in for a treat! Whether you're just finishing your current vegan foundation or on the lookout for something entirely new, this article is for you. Shopping for a vegan foundation without any worry or fuss is our final goal.
These tried-and-true brands have proven that beauty knows no bounds when compassion is at its core. So, whether you're seeking a radiant glow, seamless coverage, or an explosion of creative colors, rest assured that the world of vegan foundations has got you covered.
Friends, finding the best vegan foundation doesn't have to be frustrating. Simply follow this guide and get ready to unleash your inner beauty!
Ingredients To Avoid in Vegan Foundation
When choosing a first-rate vegan foundation, it's really important to be careful of certain ingredients that are commonly derived from animals or are not considered vegan-friendly. Here are some ingredients to avoid:
Carmine: A popular pigment (also known as cochineal or carmine lake) that comes from crushed insects.
Beeswax: An emollient that is obtained from bees.
Lanolin: A moisturizing agent that is derived from sheep's wool.
Collagen: This skin-plumping ingredient is typically derived from animal sources.
Guanine: Gives a shimmering effect and is usually derived from fish scales.
Squalene: A boost of hydration and a soothing anti-inflammatory, this ingredient can be created from plant-based sources such as olives. But, is traditionally sourced from shark liver oil.
Gelatin: This thickening agent is commonly used in cosmetics and is derived from animal connective tissue.
Shellac: Some companies use this secretion of lac bugs to formulate foundations that have a shiny finish.
Make sure to check the product labels and ingredient list, so that you can be confident about your choice of vegan foundation. While some of these may be plant-based, it's always good to double check. Especially if the information on the label isn't clear. You could also contact the manufacturers directly if needed.
Best 100% Vegan Foundation Brands
This list is the crème de la crème of vegan foundation brands. These vegan superheroes have mastered the art of creating flawless faces without compromising on ethics or quality. Looking good and feeling great should always go hand in hand!
All of the gorgeous foundations from 100% Pure are organic, cruelty-free, vegan, and gluten-free. A number of the formulas get their pigments from fruit and have lovely options such as their 2nd Skin, Powder, Cream, Full Coverage Water-Based, and Healthy foundations. If you have sensitive skin or like lighter coverage, they also off a BB Cream and Tinted Moisturizer.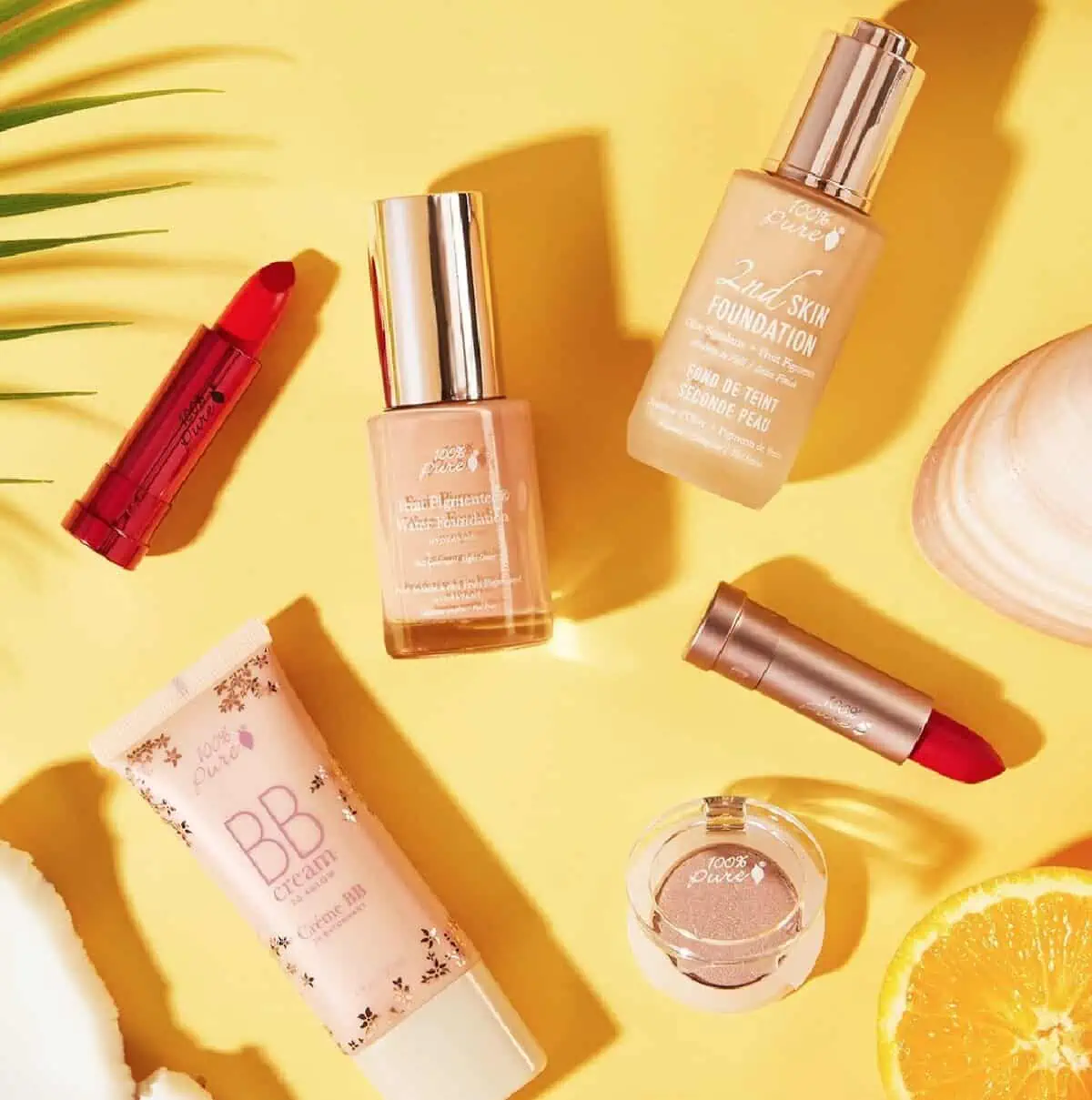 This sustainable and amazing Australian-based company focuses on beauty products that are vegan, cruelty-free, palm oil-free, toxin and allergen-free, and recyclable. Adorn's Liquid Mineral Natural SPF and Mineral Cream Stick foundations, as well as refillable Pressed and Powder cosmetic options are luxurious and high-performing.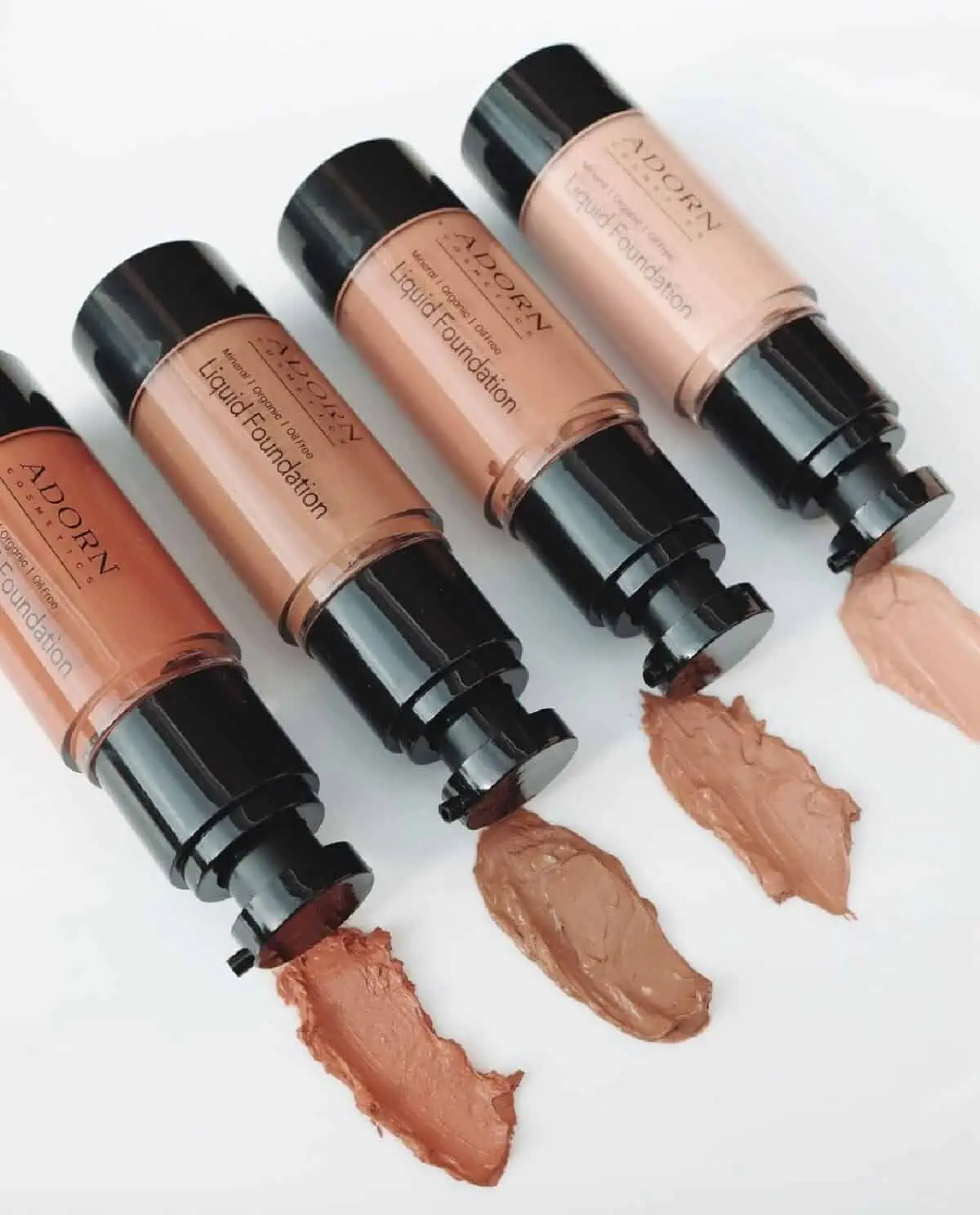 Au Naturale is a clean-beauty brand that offers hand-crafted makeup and beauty tools. Both their Zero Gravity C2P and Semi-Matte Powder foundations are vegan, cruelty-free, gluten-free, as well as ethically and sustainably sourced. They pride themselves on their naturally derived and healthy ingredients. A top choice for anyone looking for an alluring and natural makeup option.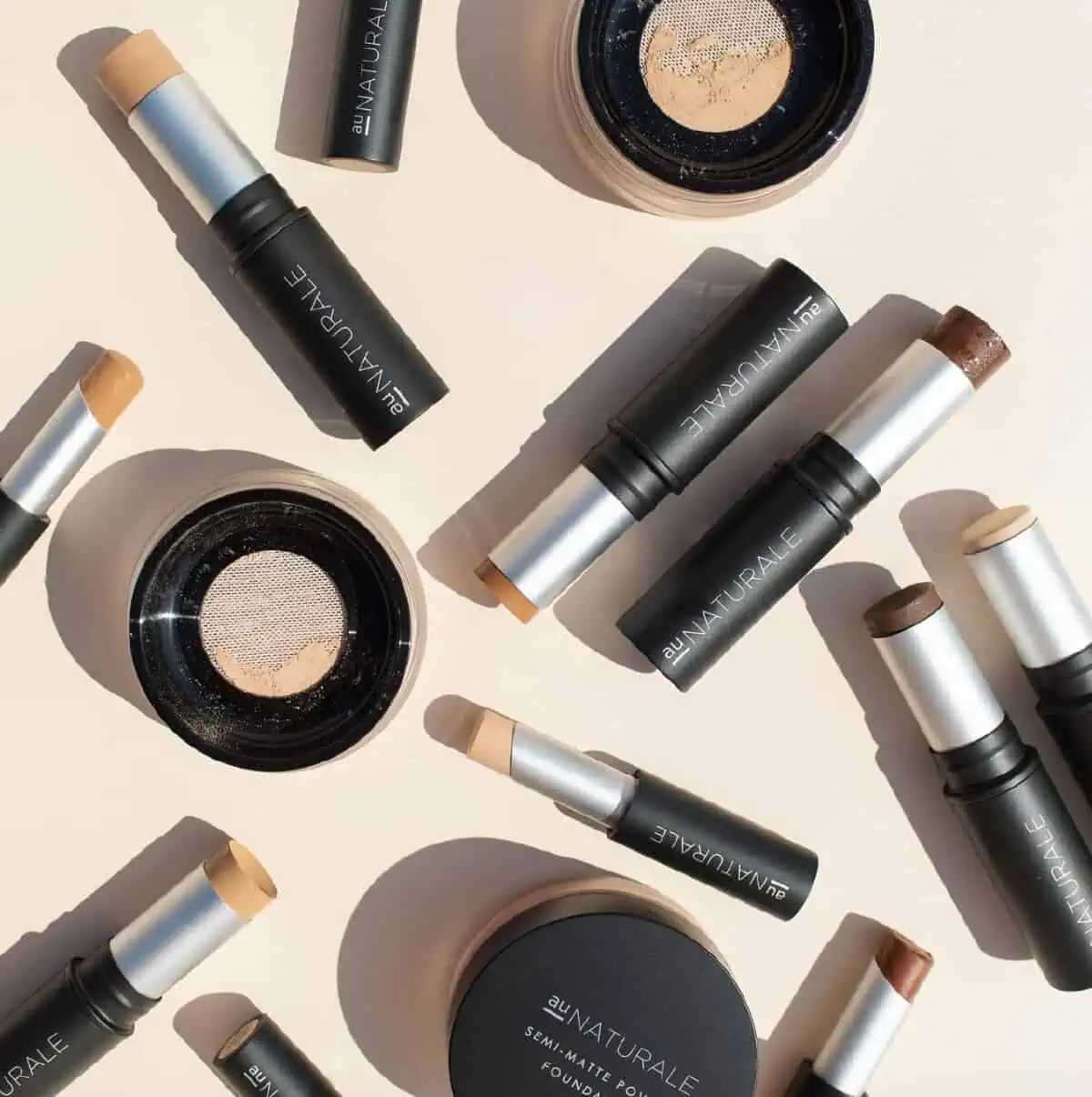 Elate's intentional and sustainable beauty products and kits are gifts of self-love. This vegan and cruelty-free company uses ethical ingredients, sustainable packaging, and responsible marketing. Their refills are a wonderful way to refresh your makeup kit without creating more waste in the environment. Both their Refresh Liquid and Pressed foundations have lovely shade ranges and are easily refillable. A top choice for exquisite and eco-friendly foundation.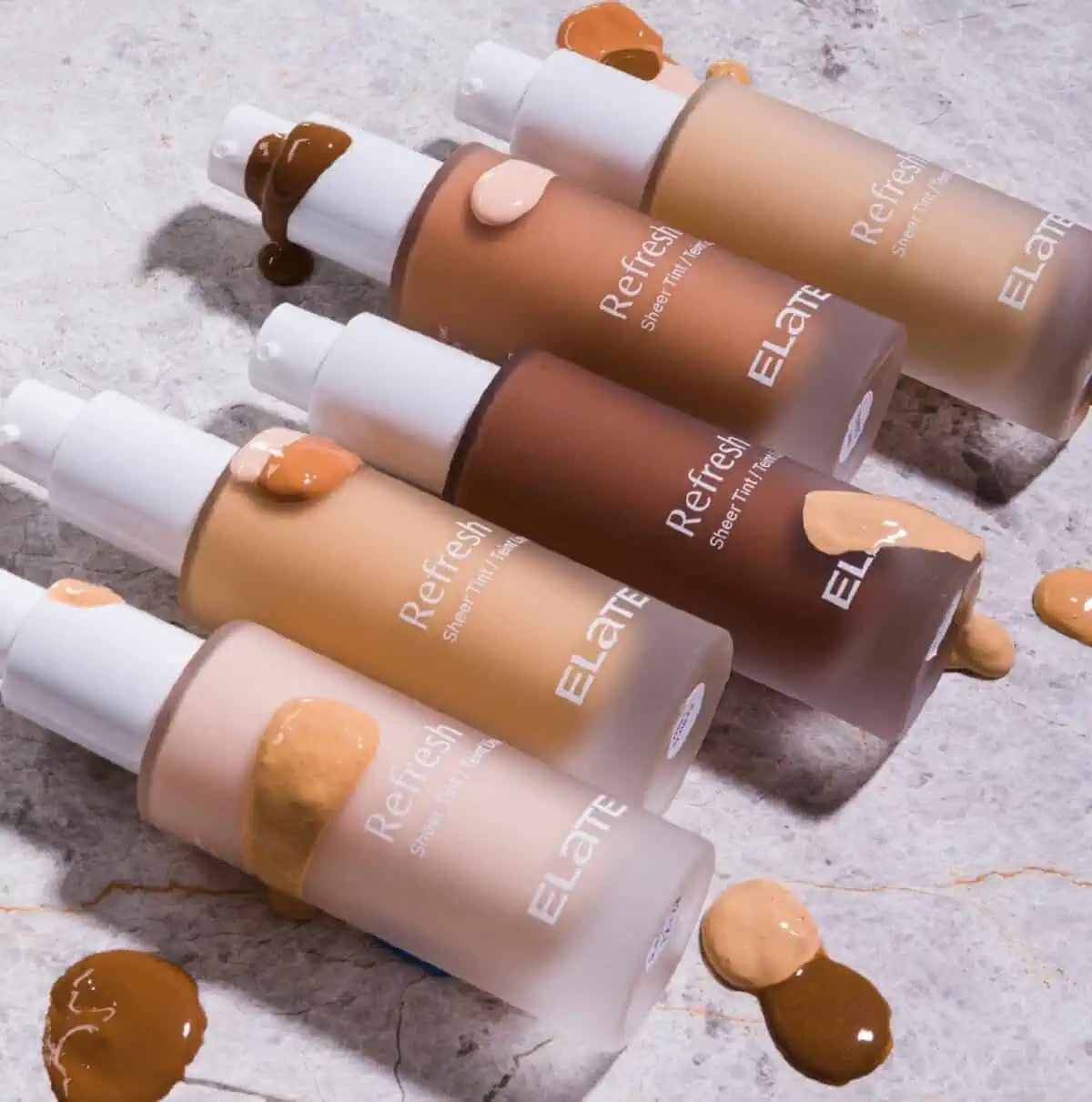 This popular and affordable beauty brand offers a wide range of cruelty-free and vegan makeup products. Known for its high-quality and budget-friendly options, e.l.f. makeup caters to diverse beauty needs, allowing everyone to enjoy professional-level cosmetics without breaking the bank. We especially love their Flawless Satin and Camo Powder foundations with their excellent shade range and marvelous coverage.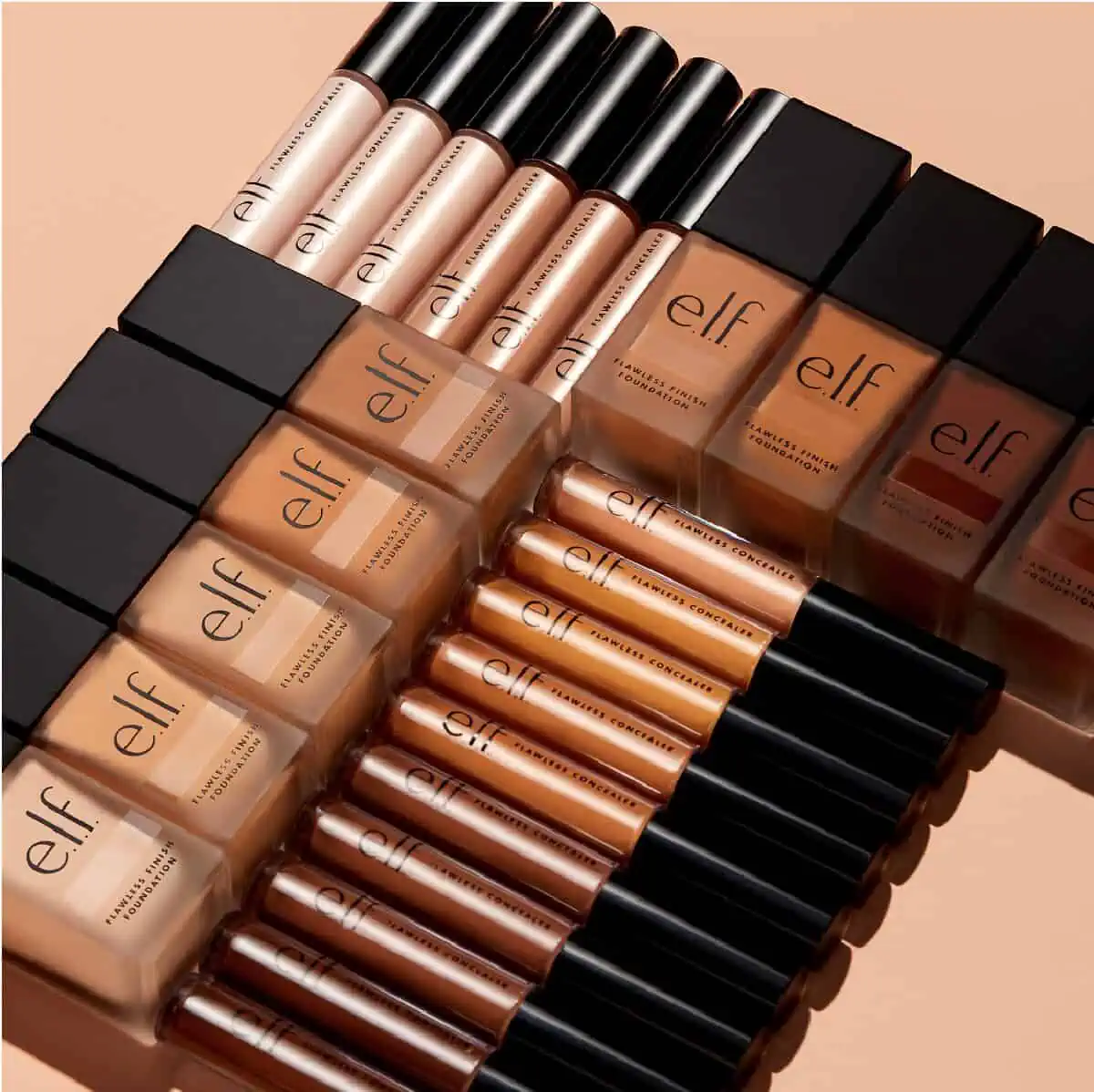 Inika's carefully crafted products contain certified organic ingredients, delivering a harmonious blend of skincare and makeup. All of the foundations of this award-winning natural makeup brand are vegan and cruelty-free. With Inika, you can enjoy makeup that is not only elegant and long-lasting but also nourishing and gentle on your skin.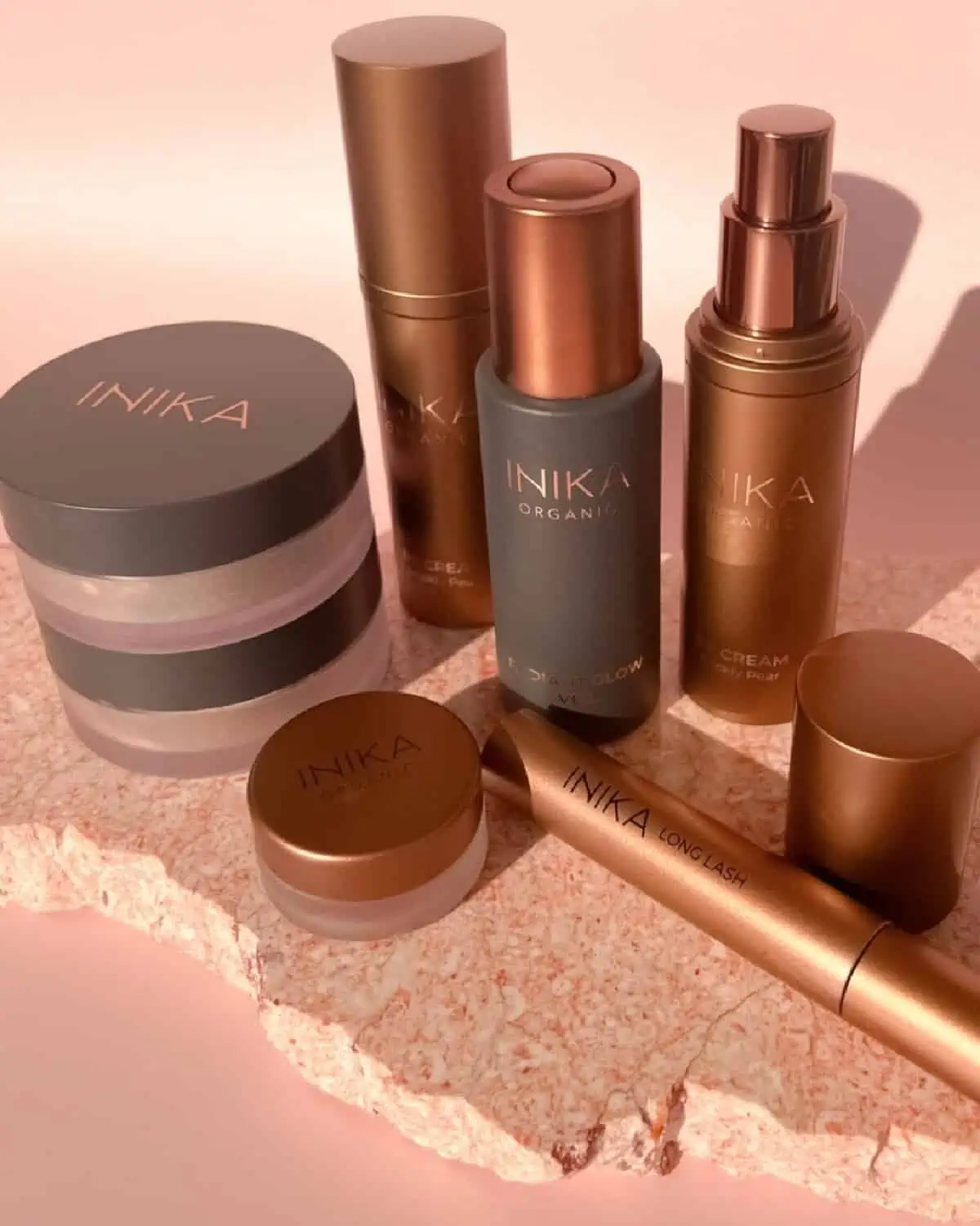 High-quality and cruelty-free vegan brand, KVD, currently has three incredible vegan foundation formulations. Try their extreme coverage Lock-It Liquid Foundation that delivers maximum coverage with just one droplet, to their full coverage Good Apple Serum Foundation, or light-weight Good Apple Skin-Perfecting Foundation Balm. Whether you're looking for a lightweight, everyday foudnation or a full-coverage formula for special occasions, KVD has a vegan foundation to suit your needs, all with long-lasting wear and a flawless finish.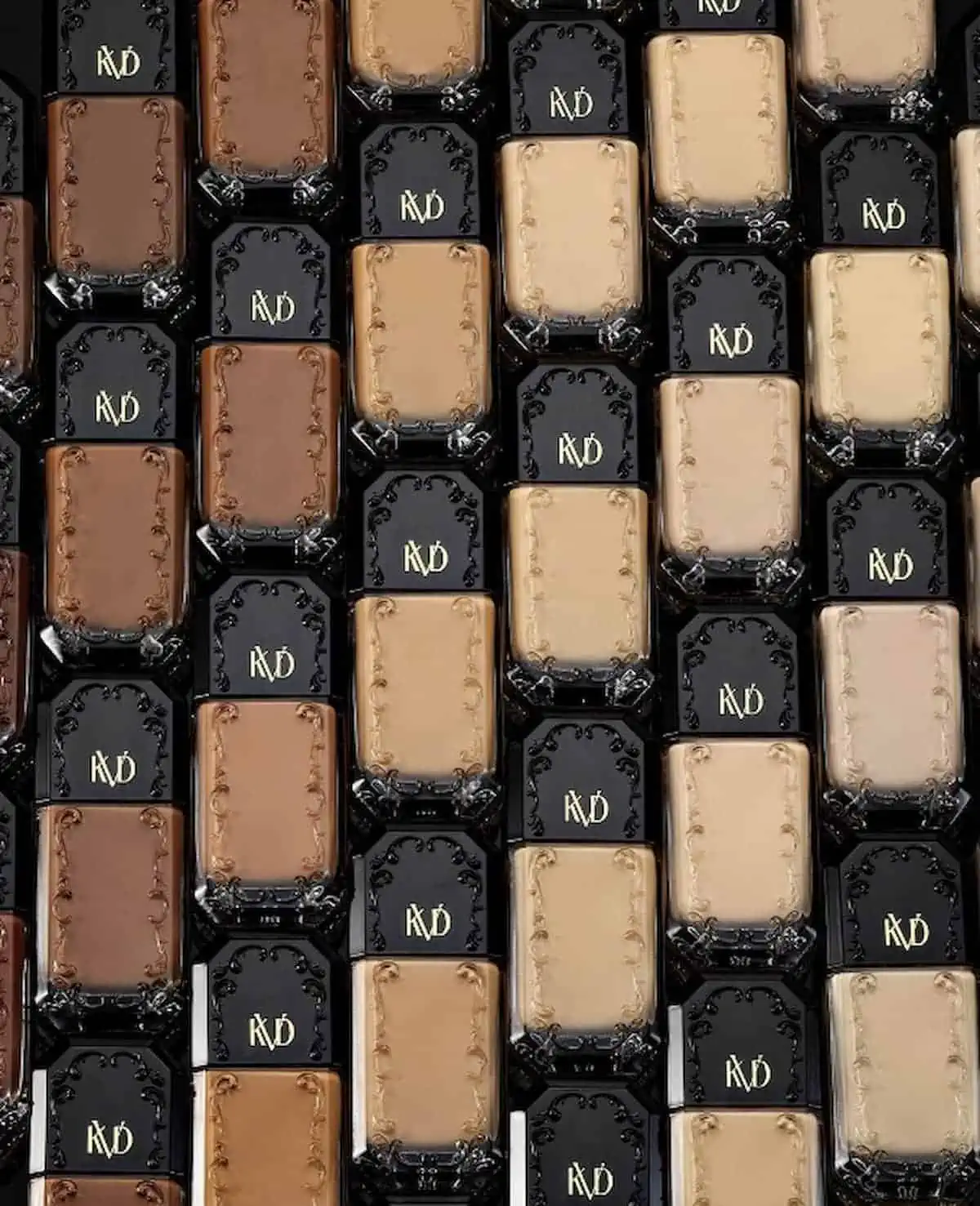 One of our all-time favorite brands for both incredible skincare and stunning makeup! Pacifica never lets you down when it comes to being vegan, cruelty-free, and entirely on trend. Although they don't have a completely full-coverage foundation, we adore their Kind Tint, Alight BB Cream, and Ultra CC Cream skin lotions. They have a great range of shades and you get high-quality skincare benefits from wearing them!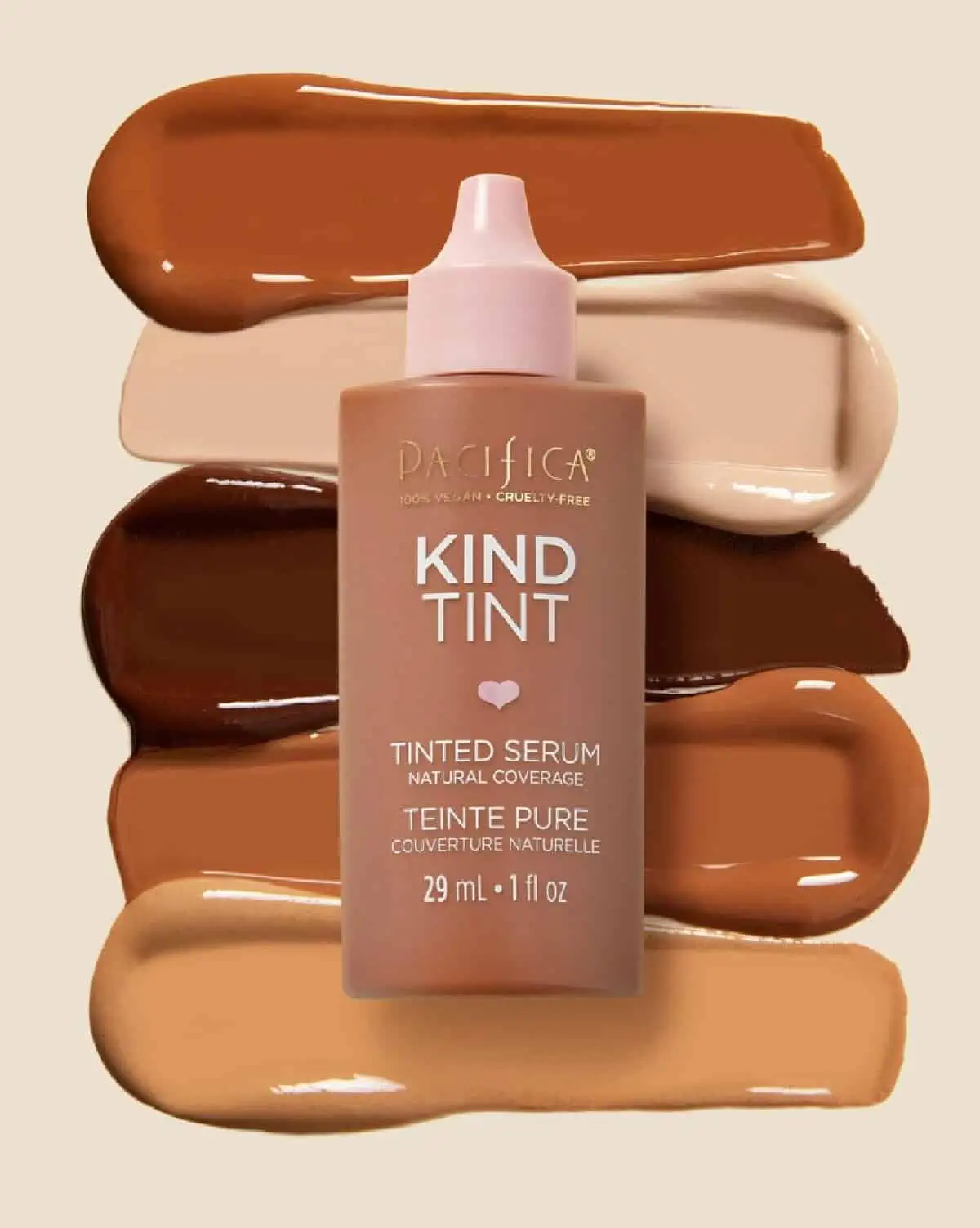 A stunning cruelty-free and vegan brand based in France has all-natural, organic, and refillable makeup products. Zao's Silk Foundation allows your skin to breathe with a velvety texture and luminous finish. Their Foundation Stick has a light, creamy texture and medium to high coverage. A superb option for anyone looking for clean ingredients and gorgeous effect.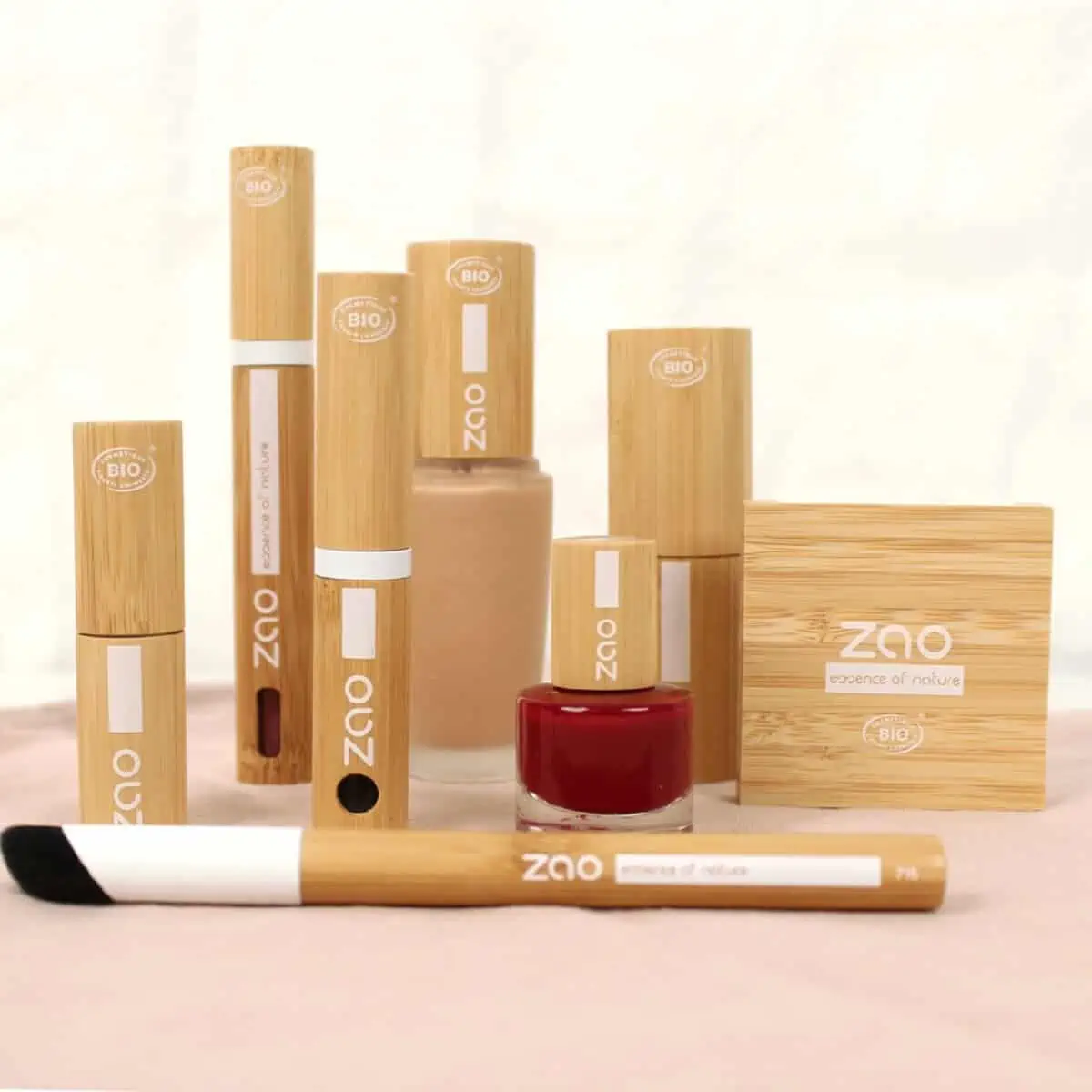 Best Cruelty-Free Foundation Brands with Vegan-Friendly Options
Say goodbye to animal-derived ingredients and hello to flawless complexions with these vegan-friendly foundations. These brands have updated their formulas (or kept their ingredients animal-free) to create cruelty-free makeup that is both high-quality and stunningly beautiful.
Popular Drug Store Vegan & Cruelty-Free Foundation
When you're out and about or embark upon a spur-of-the-moment overnight trip without your favorite foundation, this is the list that you need. It might seem scary to slather your face with something new or (seemingly) less sensational, but you'll be surprised at how many fantastic, drugstore vegan foundations there are! These are our favorites:
Added Bonus—they're all inexpensive, easy-to-find, and excellent choices! You may very well find yourself a fan after trying these!
Vegan Foundation FAQs
Is Too Faced Vegan?
No, Too Faced is not vegan. Some of their products contain animal-derived ingredients such as lanolin. They are a cruelty-free company, but their parent company is not.
Can you tell me if KVD True Portrait Foundation is vegan?
According to their identity website page, all of the KVD products are vegan and cruelty-free.
Is Il Makiage cruelty-free?
Yes, Il Makiage is cruelty-free and certified by PETA. Their products are not 100% vegan, though. Some of their line contains animal products.
Does Sephora test on animals?
Sadly, they are not cruelty-free. The brand itself does not test on animals, but they do allow other companies to do so if required by law.
Does Tarte test on animals?
No, Tarte does not test on animals. The brand is cruelty-free and certified by PETA.
Is IT Cosmetics vegan?
No, IT Cosmetics is not 100% vegan. They are certified cruelty-free by PETA, but some of their products still contain animal-derived ingredients. Though, their Bye Bye Serum collection is fully vegan.
More Vegan Beauty & Lifestyle Guides
Friends, we're sure you'll agree that it's time to embark on a new path of our beauty journey. One that aligns our values while also making us feel fabulous. Embrace the power of ethical beauty, knowing that your makeup not only enhances your features, but also contributes to a kinder and more sustainable world. Get ready to make a cruelty-free statement, one swipe at a time, and let your inner beauty shine bright with the magic of vegan foundation!