It's time to scour our much loved list of best cruelty-free and vegan shampoos to find the most fitting brand for you and your cruelty free hair care routine. If you're also able to discover a vegan shampoo or conditioner brand that keeps your hair silky smooth, then our job is done and we can do a joyful dance!
We all dream of heavenly hair that is gorgeous, glossy, and makes our faces glow. Long (or short) locks that shimmer in the sunlight and cause complete strangers to wonder which brand of shampoo you're using (which could be your situation after reading this guide.) Are you ready for such responsibility?
Most importantly, we want to help you find a vegan-friendly brand that will deliver beautiful strands without all of the animal sacrifice. Are you ready to find out more? Keep reading!
Why Use Plant-Based Shampoo?
Creating a lifetime of healthy hair begins with careful attention to the ingredients. While it doesn't seem all that important at the time, choosing the ideal shampoo and conditioner off the shelf is crucial to your hair's survival. Above all, we should keep in mind the animals that might have suffered while the shampoo was being designed.
Fresh and clean hair
Free of many toxic and harsh chemicals
Cruelty-free
Essential plant oils and extracts help to improve the health of your scalp
Often contains vitamins and minerals to condition your hair naturally
Less impact on the eco-system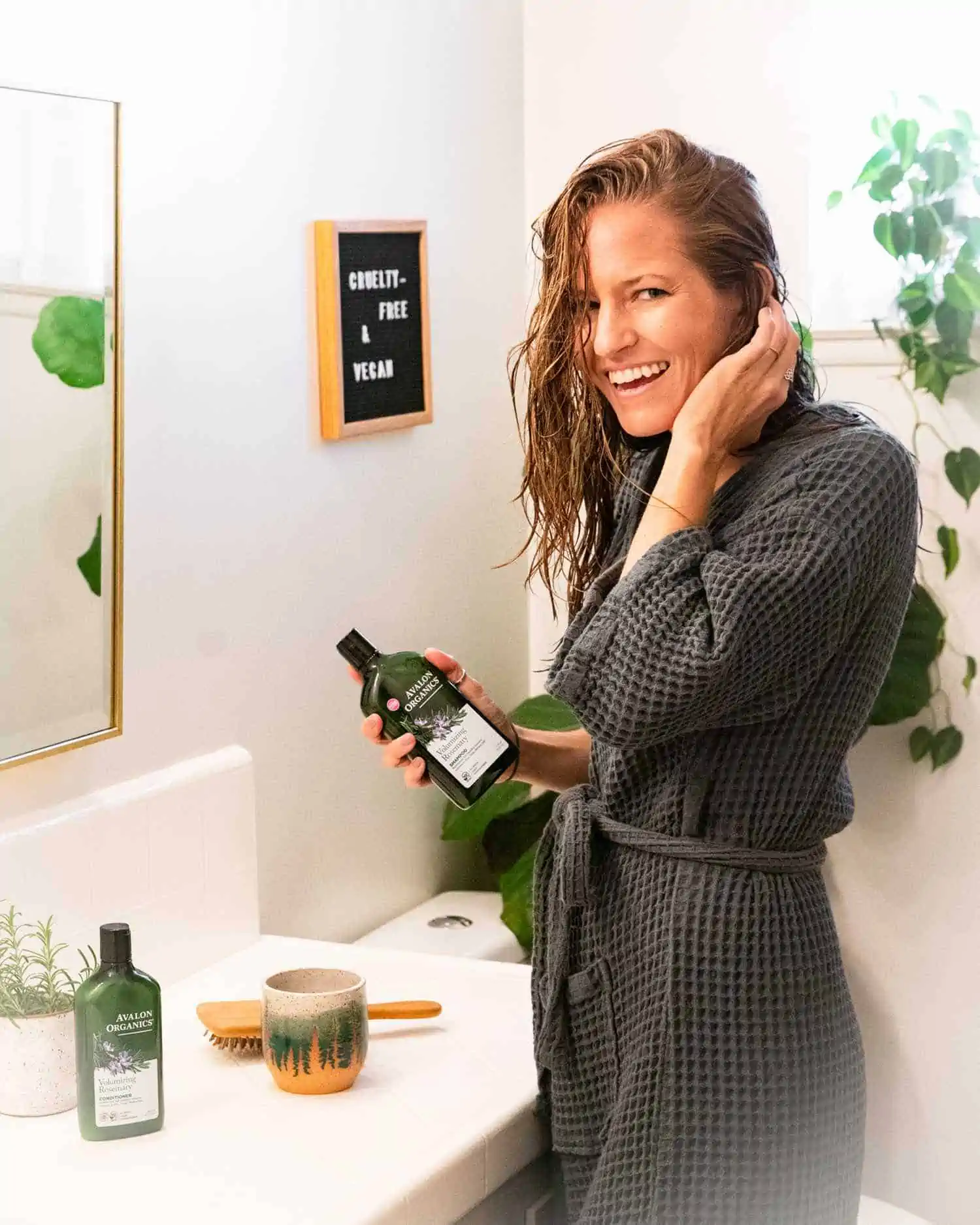 Non-Vegan Ingredients in Hair Care
When we refer to a plant-based shampoo, we mean that the shampoo is not only cruelty-free (no animal testing has occurred when creating or producing the product), but is also free from any animal-based ingredients. In short, here is a list of the common ingredients you want to watch out for and, hopefully, avoid altogether:
Biotin – Sometimes included as a texturizer in hair conditioners, this ingredient can sometimes be made from cow's milk.
Casein – Derived from dairy milk and occasionally used in hair care for added protein.
Cetyl Alcohol – This wax is sometimes obtained from the head cavities of cetaceans.
Collagen – Fibrous protein is made from animal tissue, bone, skin, and/or ligaments.
Elastin – Protein taken from the ligaments, muscles, and hearts of animals.
Gelatin – A thickener made from boiling the cartilage of animal bones, skin, and hair.
Glycerin – Used for moisturizing and attracting moisture and is often sourced from animals.
Hyaluronic Acid – Used to moisturize and make hair more manageable. This ingredient is primarily derived from the umbilical cords of animals.
Keratin – This strengthener often originates from animal hooves, feathers, horns, and hair.
Lanolin – Usually added to soften and moisturize, this ingredient comes from sheep's wool.
Silk Powder – Incorporated for shine, but comes from boiling the silkworm.
Stearic Acid – An emulsifier used to keep products from separating, this is almost always made from animal fat.
Most, if not all, of these can be replaced with plant-derived additives from coconut, nut or seed oils, seaweed, soy, fruits, or vegetables. In other words, make sure that the ingredients are plant (and not animal) based when choosing any hair care item.
100% Vegan Shampoo Brands
More and more vegan shampoo brands are showing up on the beauty shelves every day. Yay! While most finds have been fun trying on our tresses, these bold brands stand out for hair care success. Many of them are even available at your local drugstore or supermarket, which makes us even more eager to support these cruelty-free companies. Several of these shampoo brands also offer plastic-free, zero-waste, or otherwise eco-friendly shampoo options, which we love! Let us know if you have a favorite!
Custom Vegan Shampoo and Conditioner
Another awesome alternative is to find a cruelty-free brand that creates a personalized shampoo and conditioner for your very own hair needs. If you're looking to step up your hair care game and wish to get the best bang for your buck, this is the way to go. Here are a few of our favorites:
Function of Beauty – 100% vegan, cruelty-free, sustainability focused, made in the USA, dermatologist tested, and free of sulfates and parabens. Their products can also be made without any fragrance or dyes, for sensitive skin, nose, and eyes.
Prose – Certified B Corp, carbon neutral, free of mineral oil, parabens, GMOs, sulfates, phthalates, and cruelty. You can request a vegan formula for your hair.
Strands Hair Care – Though not fully vegan, they can create a formula for you that is vegan-friendly. This company tests your actual hair strands to create a formula that's best for you. The products are cruelty-free, made in the USA and are free of SLS/SLES, mineral oil, parabens, phthalates, and can be made wheat, allergen, or silicone free as well.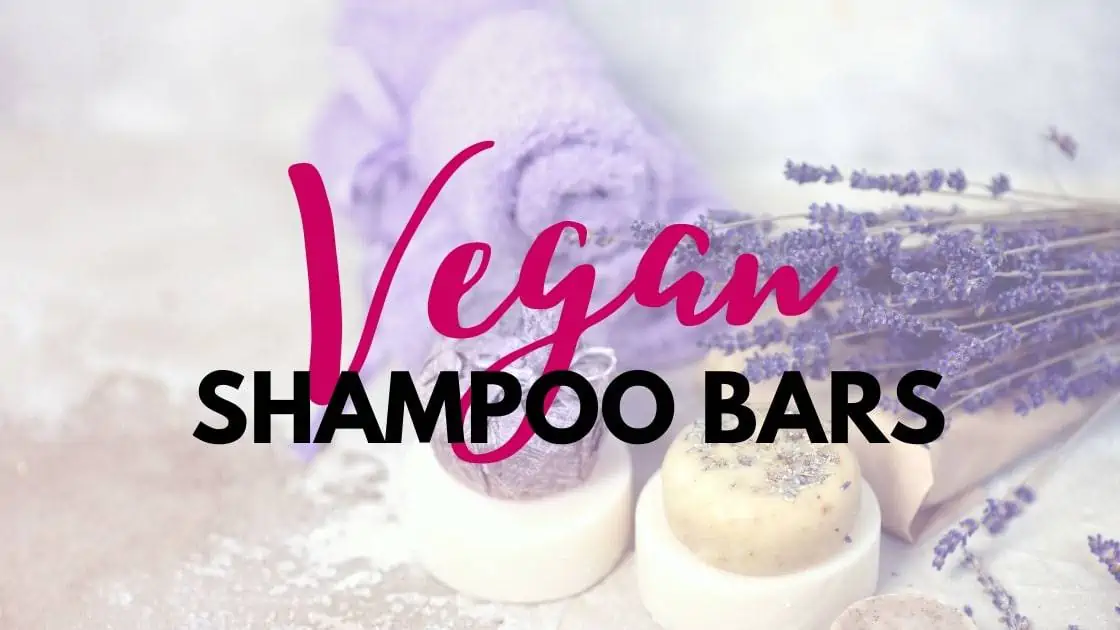 Vegan Dry Shampoo
Don't you just love dry shampoo? It's perfect for lazy days when you just can't be bothered to wash your hair or just a refresh for your tangled tresses. This list includes cruelty free dry shampoo brands that we've come to rely on and adore.
Where Can I Find a Vegan Dandruff Shampoo?
Vegan and cruelty free dandruff shampoo used to be hard to find. Thankfully, there are now a number of brands that offer healing hair products that are dedicated to dealing with delicate scalps. Check out these cruelty-free choices:
What is Vegan Purple Shampoo?
A purple-shaded shampoo is often used to tone down the color of blond hair or gray hair. Sometimes, these lighter hair colors tend to get a brassy or yellowish tint and the violet pigments help to neutralize this. Searching for a cruelty free purple shampoo was not easy, but we were able to find a bunch of great options for you.
Vegan Shampoo At Target
Because we're usually at Target shopping for tasty vegan treats or other fun household items, we might as well grab our shampoo as well. Here are some of the cruelty-free shampoo brands (with vegan options) that you can find at Target for one-stop-shampoo-and-snack shopping. As always, check to make sure that specific shampoos are vegan. A good place to double check is Logical Harmony.
Carol's Daughter (Offers vegan-friendly shampoos.)
Ethique (100% vegan)
Hask (Monoi Coconut Oil Shampoo is vegan-friendly.)
Love Beauty and Planet (100% vegan)
Maui Moisture (Shampoos are vegan-friendly.)
Native (All shampoos are vegan.)
Pacifica (100% vegan)
Raw Sugar (All shampoos are vegan.)
Best Vegan Hair Products
Since we're on the topic of healthy and beautiful hair, here are some outstanding vegan options for stying products that may enhance your haircare routine. If you have favorites that you'd love to share, please leave them in the comments below. That way, we can try them out and share them in this guide!
Vegan Hairspray
Vegan Hair Styling Products
Shampoo Bar Vegan Brands
For our recommended vegan shampoo bar recommendations, check out our beautiful Vegan Shampoo Bars for Healthy Hair guide! We list the best sustainable shampoo brands that come in bar form. Meanwhile, peek in every so often because we update the list regularly. This is a quick list of our current best vegan shampoo bar brands: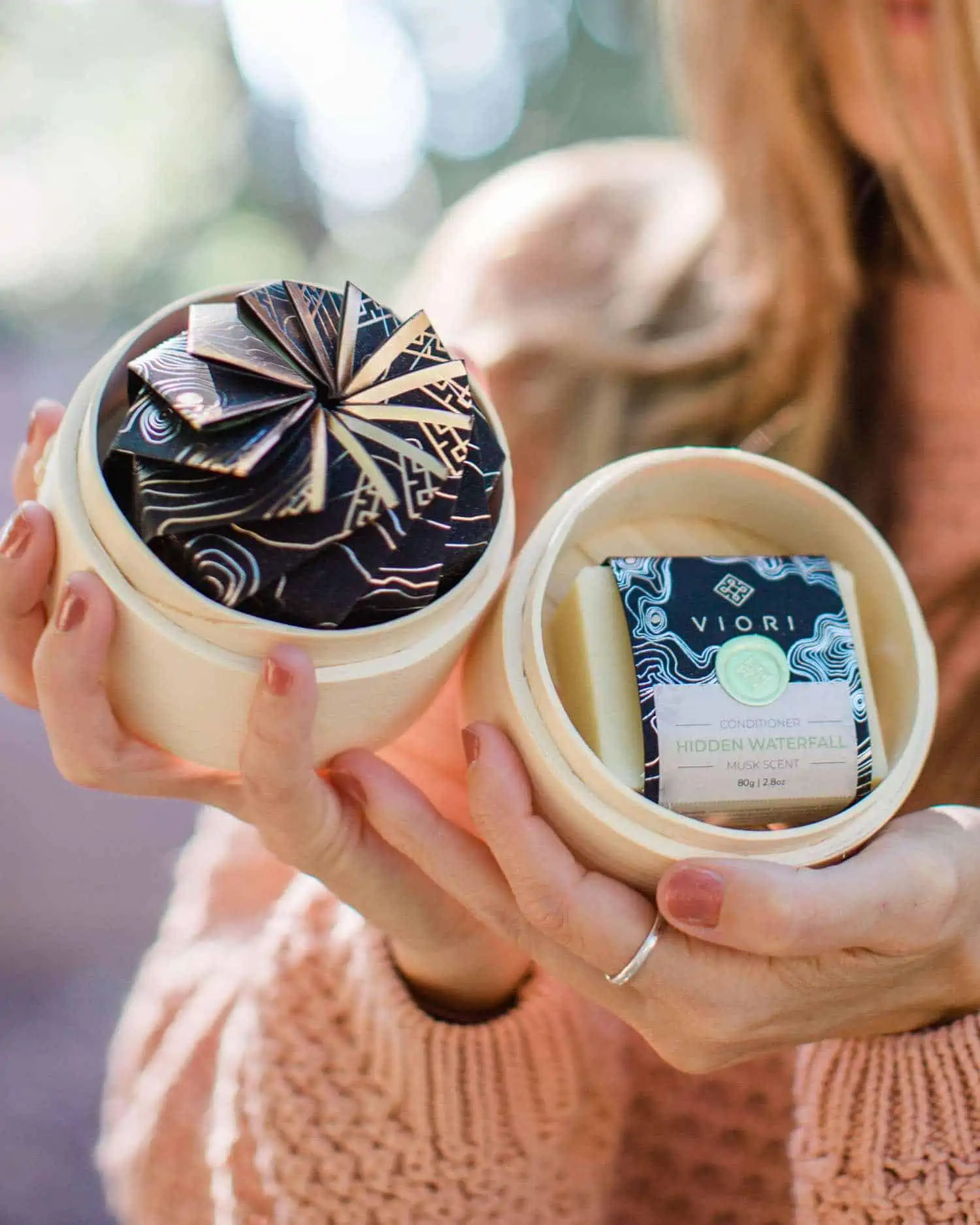 Cruelty Free Shampoo Q&A
Is Herbal Essences cruelty free?
According to the latest post on the website, Herbal Essences is proud and excited to be recognized by PETA, People for the Ethical Treatment of Animals, as a cruelty free brand.
What does cruelty-free shampoo mean?
This means that the cruelty free shampoos and the ingredients that were used in the shampoo, were not tested in any way on animals or at any stage during their development.
Are cruelty free shampoo brands also vegan?
Not necessarily. The term u0022cruelty-free" usually means that no animal testing has occurred when creating or producing the shampoo, while "vegan" is generally defined as the shampoo itself not contain any animal-derived ingredients or by-products. A shampoo can be both a vegan cruelty free shampoo, or just one or the other, which is sometimes confusing.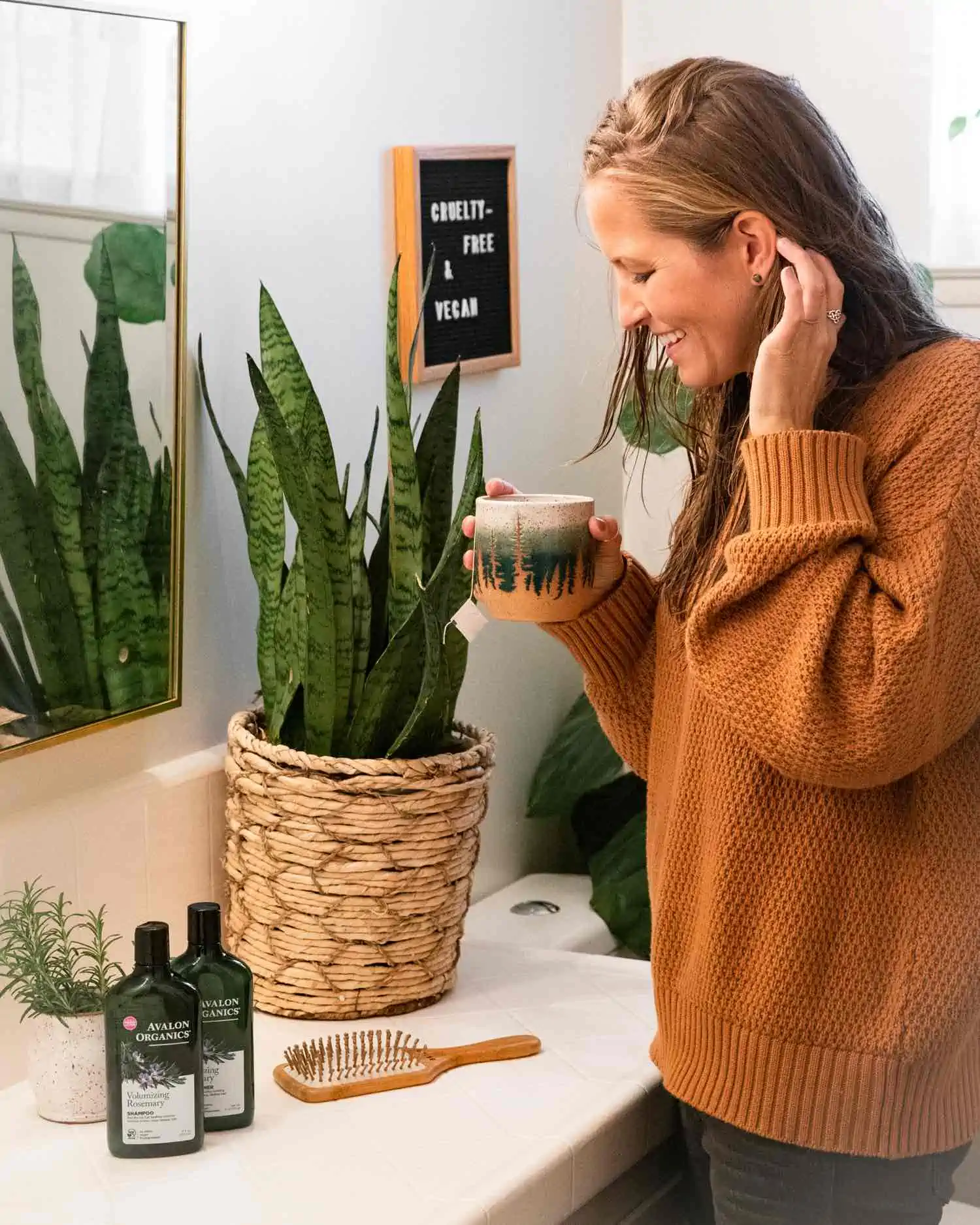 More Vegan Beauty Guides to Explore