Does shopping for cruelty-free sunscreen giving you the creepy crawlies? If you're ready to ditch the SPF and go au naturale, give this vegan sunblock guide a chance. Vegan and cruelty-free sunscreen brands are amore likely to use natural and organic ingredients that are better for your skin and the environment. What could be better than that?
And the best part? You don't have to sacrifice effectiveness in order to save the animals. Vegan-friendly sunscreens come in a range of SPF levels and formulations, from sprays to lotions to sticks, making it easy to find the perfect option for your skin type and lifestyle.
So grab your sunglasses, a beach towel, and a big ol' bottle of SPF, because it's time to get your tan on the vegan way.
What is Vegan Sunscreen?
Do animal ingredients in your sunscreen leave you feeling exhausted? It's time to switch to a vegan version! Manufacturers can easily make sunscreen without using any animal-derived ingredients such as beeswax, lanolin, or collagen. Instead, they can choose plant-based or synthetic ingredients, making it a great choice for anyone looking for a cruelty-free option.
Plus, vegan sunscreen is often better for your skin and the environment, so it's a win-win all around. But wait, you might be wondering, "Can't I just use regular sunscreen?" Well, while traditional sunscreen might be effective, it often comes at a great cost to both animals and the environment.
By choosing vegan sunscreen and vegan sunscreen brands, you're making a conscious decision to avoid animal products and the negative impact they have on the planet. And, let's be real, who doesn't love a good excuse to help out the environment?
100% Vegan Sunscreen Brands
Have you ever wondered if your favorite sun protection products are vegan-friendly? Luckily, there are a number of 100% vegan sunscreen brands out there that offer sun protection without any animal-derived ingredients or animal testing. So, whether you're lounging on the beach or taking a hike in the mountains, you can keep your skin safe from harmful UV rays while staying true to your values.
A lovely and lightweight sunscreen stick with an ocean-safe formula, non-nano zinc oxide, and a biodegradable cardboard tube. All without leaving a white cast on the skin. Choose the wonderful scent of orange blossom, lightly tinted, or unscented.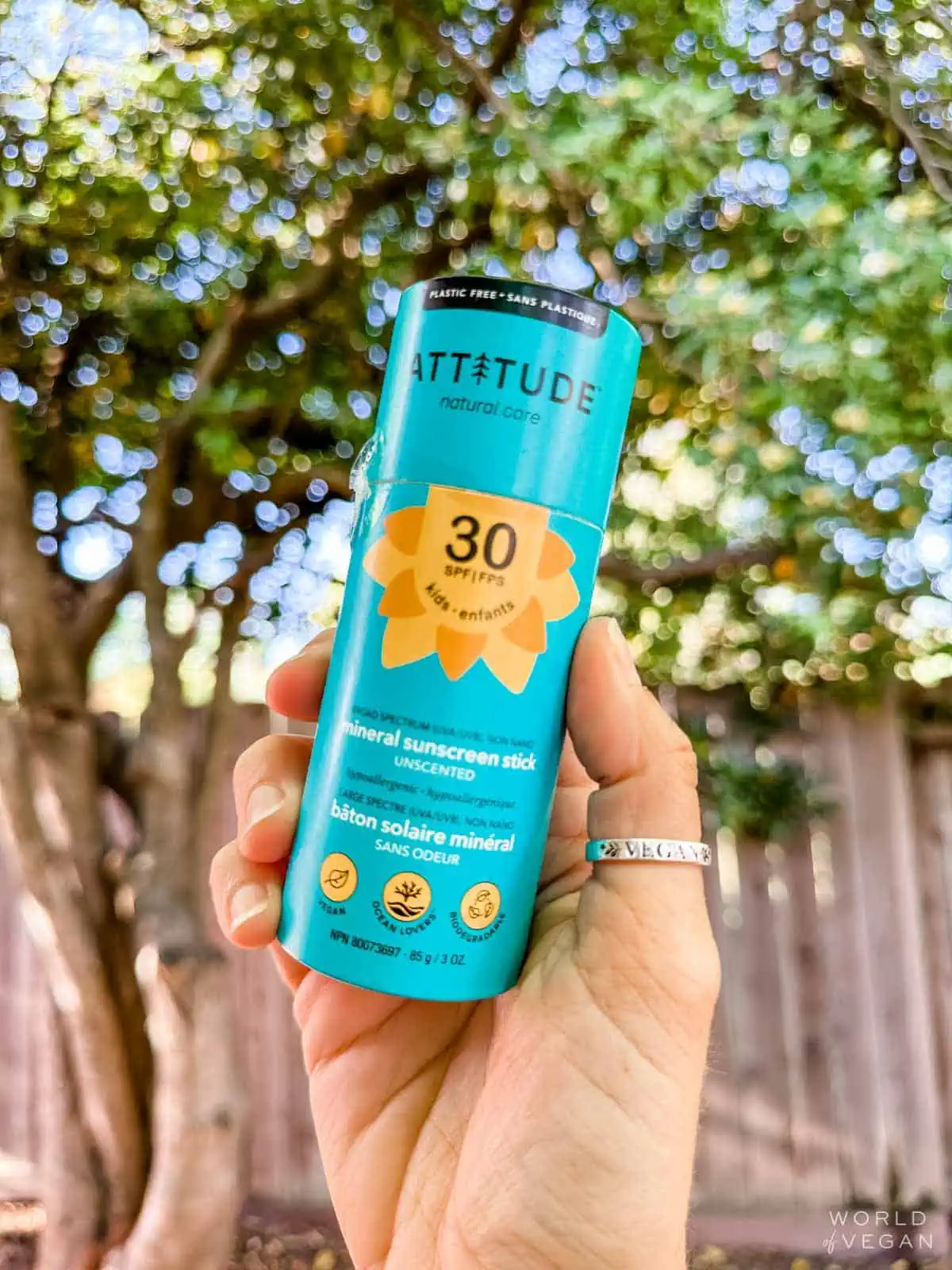 With its chic packaging and high-quality ingredients, Coola brings a touch of glamour to sun protection. From its refreshing cucumber scent to its non-greasy formula, Coola's sunscreens make sun protection feel like a pampering experience.
FRÉ is a skincare brand that specializes in creating sunscreen products for active women. Their sweat-resistant and non-greasy formulas provide reliable sun protection during workouts and outdoor activities. With an emphasis on using natural and vegan-friendly ingredients, FRÉ's sunscreens are as gentle on the skin as they are on the planet.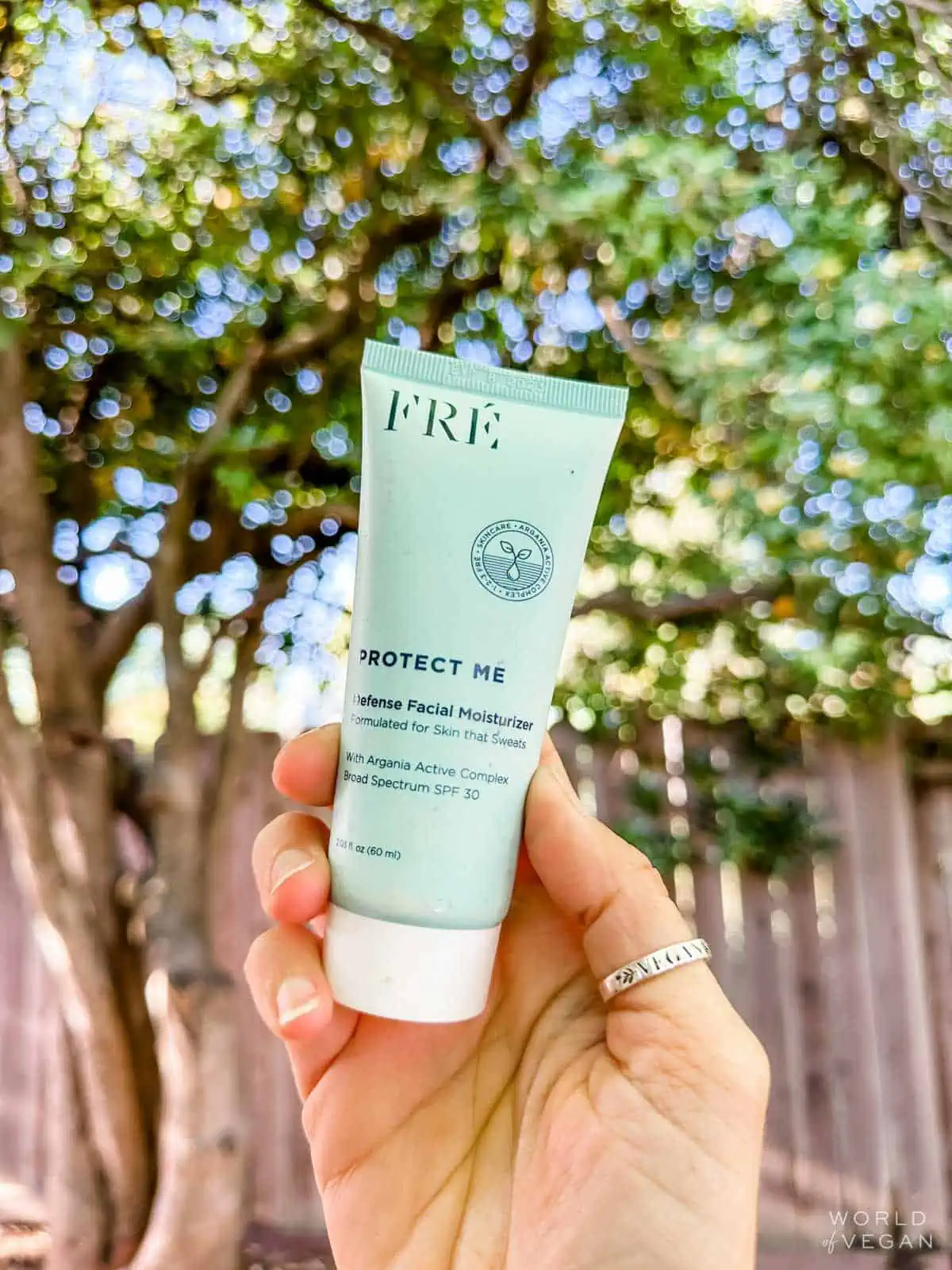 Goddess Garden is a plant-powered sunscreen brand that offers reef-safe and non-toxic products. Their formulas are free from synthetic chemicals and harsh ingredients, making them safe for all skin types, even sensitive skin. With eco-friendly packaging and a commitment to sustainability, Goddess Garden's sunscreens protect both your skin and the environment.
MyCHELLE is a natural sunscreen brand that uses mineral-based ingredients to provide effective sun protection. Their formulas come in lotions, sticks, liquids, or sprays and are free from harmful chemicals, making them safe for both your skin and the environment. The Tinted Sun Shield Liquid is a fantastic vegan sunscreen for the face, while also giving you a bit of extra color.
Mad Hippie offers a natural sunscreen that uses clear zinc oxide to provide broad-spectrum sun protection. Their non-nano, benzene-free, and reef-safe formulas are perfect for those who prioritize eco-conscious and skin-friendly ingredients. With a commitment to reducing waste and using sustainable packaging, Mad Hippie's sunscreens are as kind to the planet as they are to your skin.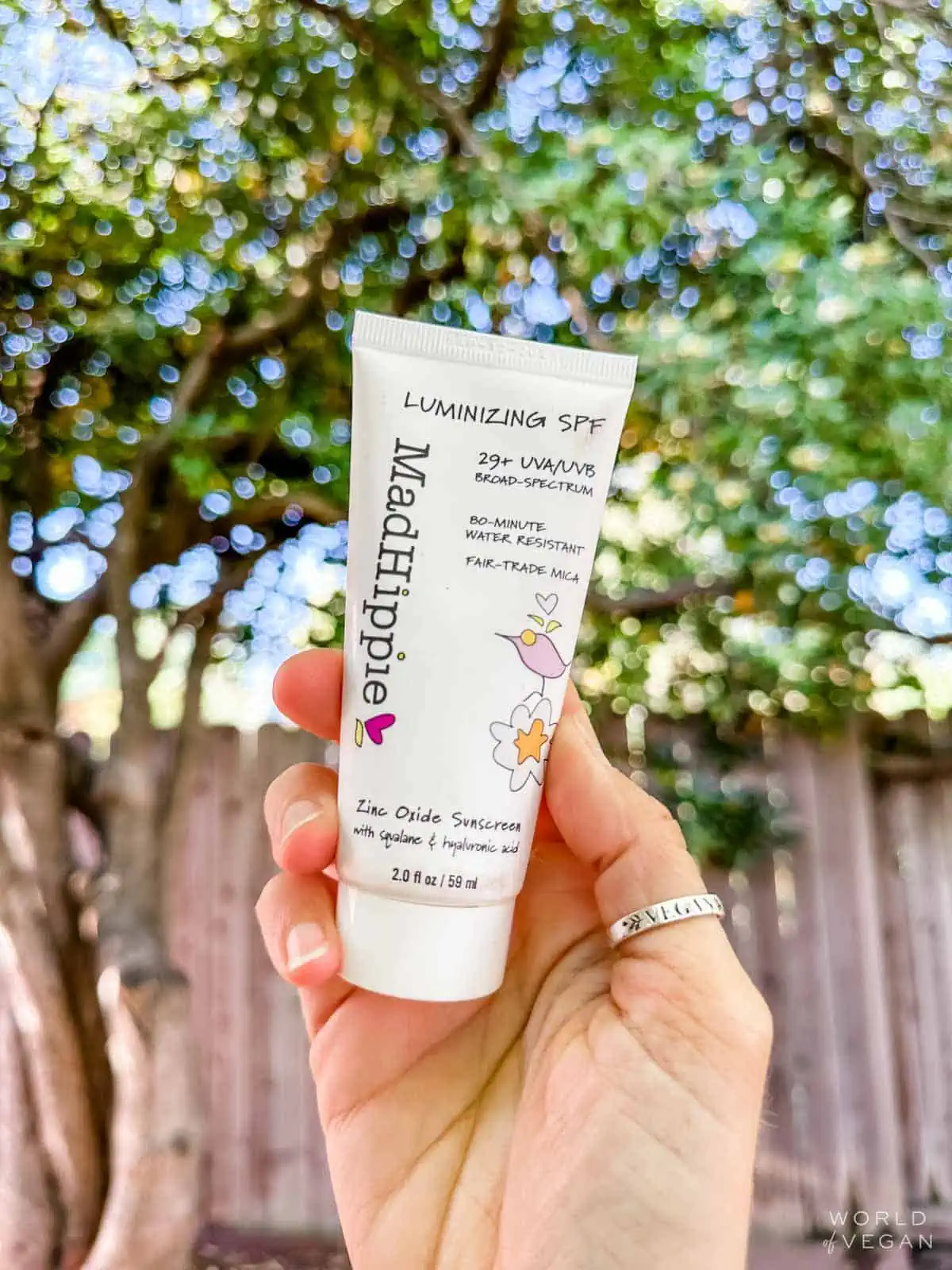 Native offers mineral-based and reef-safe sun protection without compromising on effectiveness. Their non-greasy and lightweight formulas are perfect for daily use and sensitive skin, and they come in eco-friendly packaging. With two face scents (coconut and pineapple and unscented) and four body scents (rose, sweet peach and nectar, coconut and pineapple, and unscented), you're sure to find one you love!
Pacifica's vegan and cruelty-free sunscreen formulas are infused with natural and antioxidant-rich ingredients that nourish and protect the skin. With playful and colorful packaging, Pacifica Beauty's sunscreens add a touch of fun to your sun protection routine. Check out their Sea & C, Mineral Sunscreen, Mineral Bronzing, and Kind Tint. The Pacifica Vegan Collagen sunscreen is a new fav!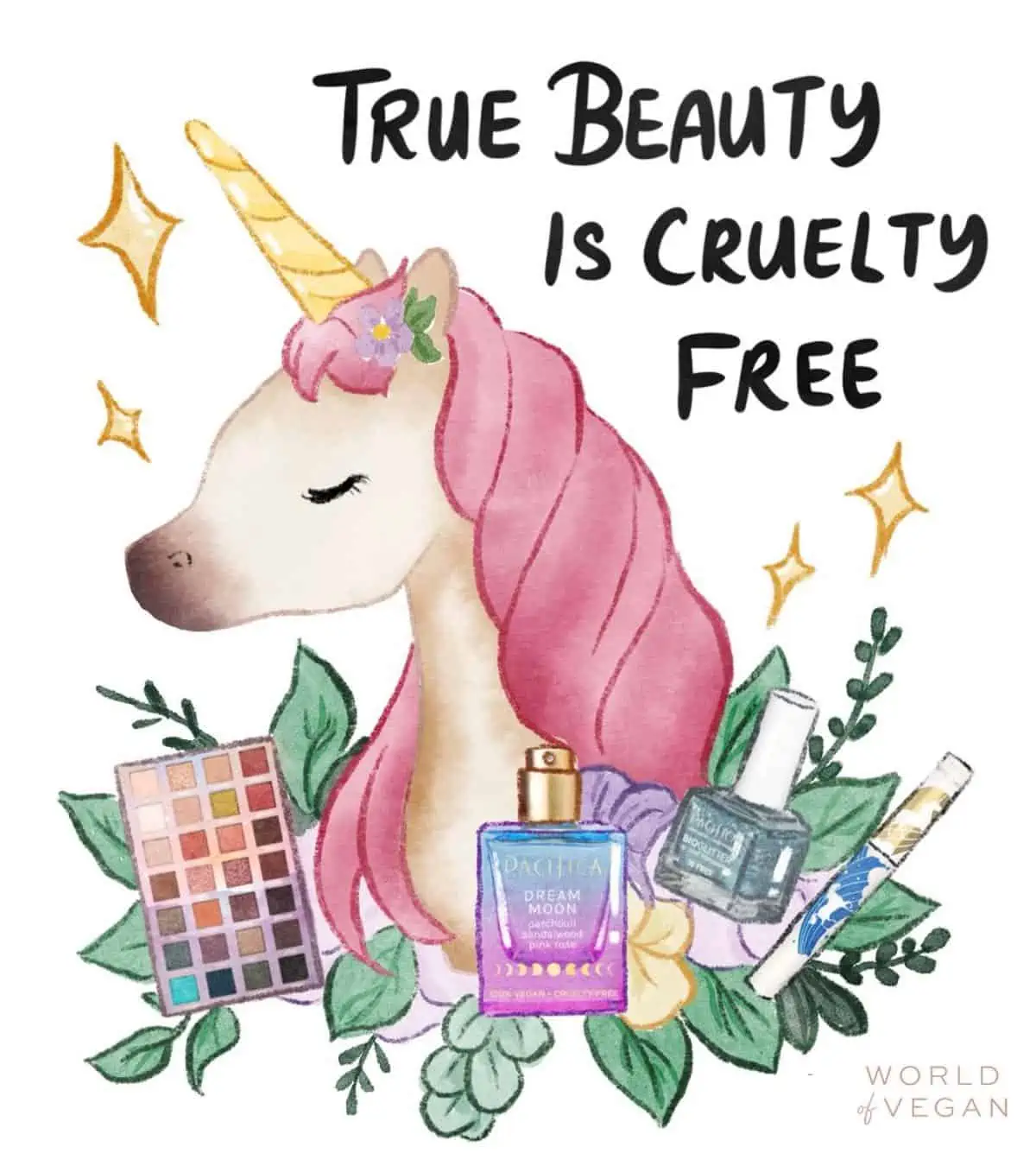 Supergoop is a trendy sunscreen brand that offers innovative and highly effective products. Their formulas are infused with skin-loving ingredients that provide both sun protection and skincare benefits. With fun and playful packaging, Supergoop's sunscreen in mists, creams, lotions, and oils make sun protection feel like a part of your daily beauty routine.
Best Cruelty-Free Sunscreen Brands with Vegan Options
Ready to soak up some sunshine, cruelty-free style? You don't need to break the bank to protect your skin from the sun's harmful rays. Check out our list of the best vegan-friendly drugstore sunscreen brands:
Alba Botanica (All except their lip products, which contain beeswax)
Babo Botanicals (Not all of their products are vegan, but they do have a list of vegan products here. They have a sensitive, vegan baby sunscren, as well.)
Kiss My Face (All are vegan-friendly except Sport Hot Spots Sunscreen Stick, Kiss My Face Organics Face & Body Suncreen, Kiss My Face Organicas Kids Defense Sunscreen, and lip balms.)
Panama Jack (Mineral Sunscreen Continuous Sprays are vegan.)
Raw Elements (A few products contain beeswax, such as the Pink Lip
SunBum (All except some their lip balms and diaper rash cream, which contain beeswax)
Suntegrity (All except the Sport Line and Rebound and Staycation serums. Those contain beeswax.)
Trader Joe's (All of Trader Joe's sunscreen formulas have recently been reformulated so that they're all vegan-friendly and cruelty-free—yay!)
If you're searching for an everyday lotion when you're not in the sun, make sure to check out our Vegan Body Lotion Guide!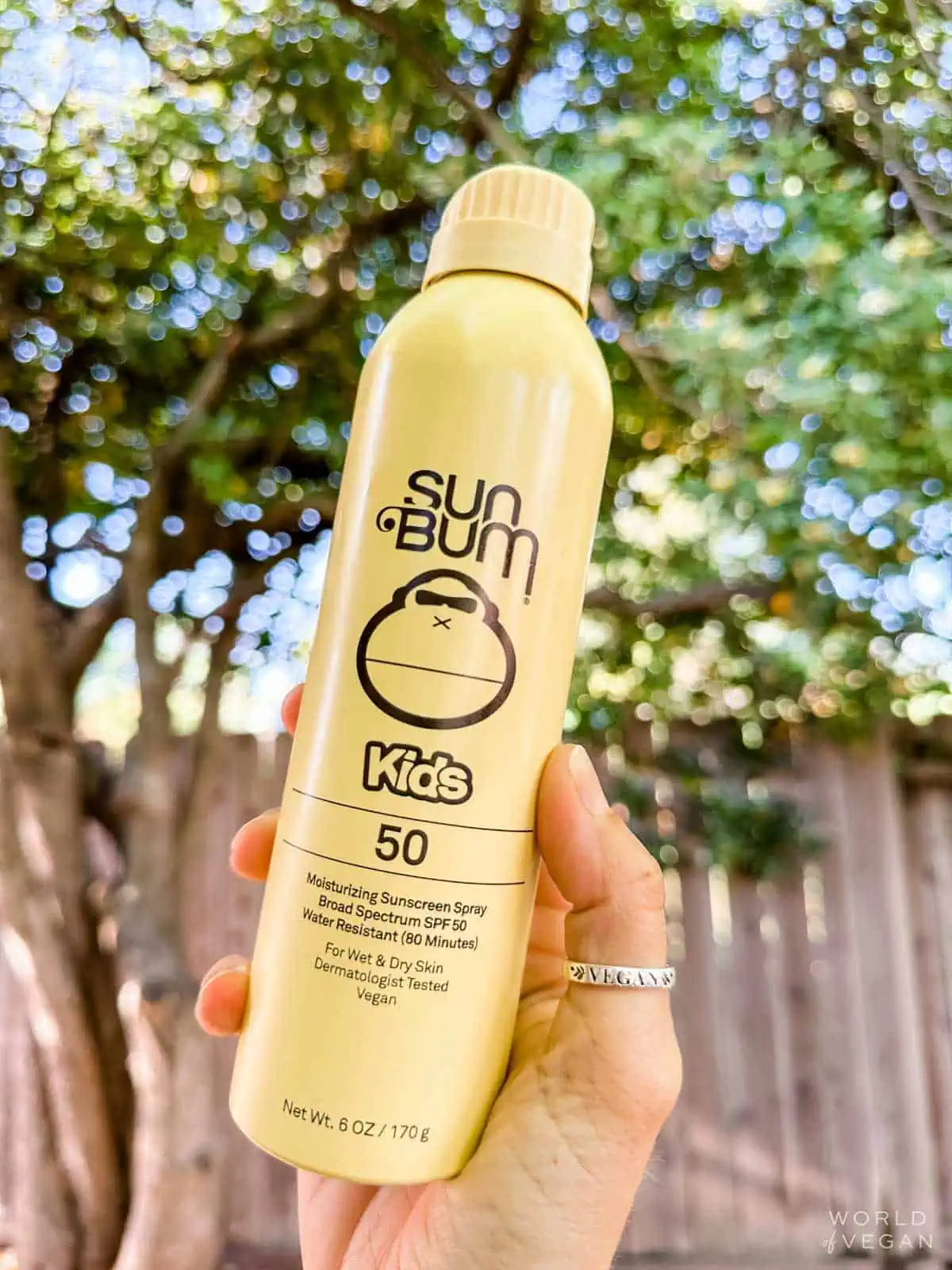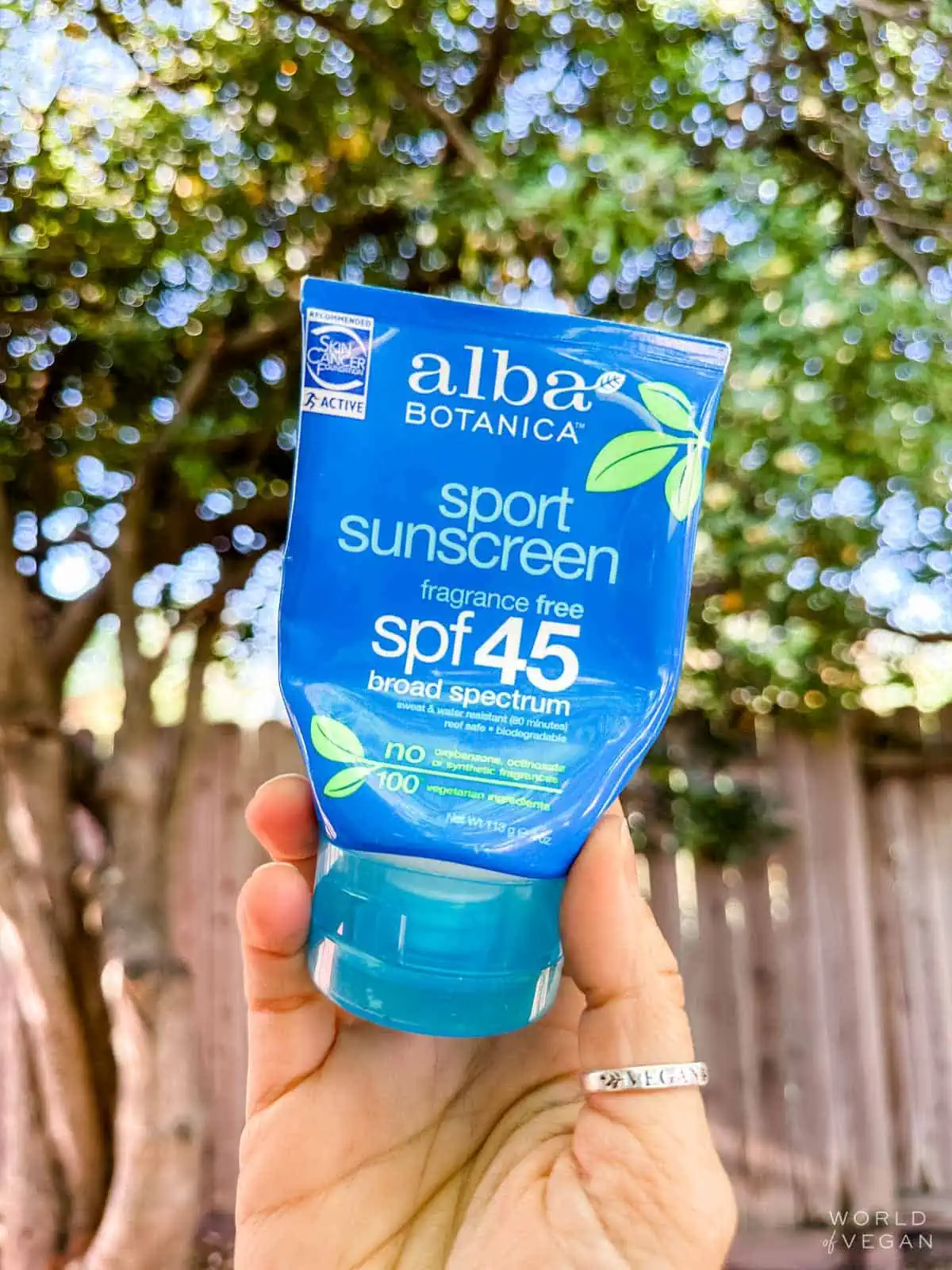 Don't Get Burned by Non-Vegan Sunscreen: How to Spot Non-Vegan Ingredients
If you're scouring the shelves on a last minute search for sunscreen, It's important to know that not all brands contain these animal-derived ingredients. If you know which ingredients to look out for makes choosing the right one (especially in a new-to-you, out-of-the-way location) a little bit easier. Here are the most common non-vegan sunscreen ingredients you should avoid:
Beeswax: Sunscreens often contain beeswax as a thickening agent and emulsifier. As we all know, beeswax is not vegan-friendly.
Carmine: Carmine is a red pigment that gives sunscreens a pink or red color. It comes from crushing cochineal insects, which means it's not vegan-friendly.
Collagen: Some sunscreens contain collagen, a protein found in the skin, bones, and connective tissues of animals.
Gelatin: Like collagen, gelatin is also a common ingredient in sunscreen. Gelatin is a thickening agent, but it's not vegan-friendly.
Glycerin: Glycerin is an ingredients in many sunscreens, but it usually comes from animal fats (unless clearly stated that it's from a vegetable source), making it not vegan-friendly.
Lanolin: Sunscreens may also contain lanolin, an oil derived from sheep's wool. Lanolin is not vegan-friendly because it comes from an animal source.
Squalene: Sunscreens may also contain squalene, an oil derived from the liver of sharks. Squalene is not vegan-friendly because it comes from an animal source.
Frequently Asked Questions
Is Neutrogena sunscreen vegan?
Yes and no. The Neutrogena Mineral Ultra Sheer Dry-Touch Lotion Sunscreen SPF 30 is listed as vegan and not tested on animals. But, the parent company is not cruelty-free and their other products are not vegan, many containing beeswax and lanolin. Neutrogena also allows animal testing if needed. It's up to you if you feel comfortable choosing this product.
Is sunscreen vegan?
Sunscreen is vegan if there is absolutely no animal testing or animal-derived ingredients involved in the process of making the product. Be careful of ingredients like beeswax, gelatin, glycerin, lanolin, carmine, collagen, or squalene.
Can I find cruelty sunscreen at Walmart?
Yes, you can! We'd recommend Alba Botanica, Native, Pacifica, and Panama Jack Mineral Sunscreen Spray.
More Summer Fun Lifestyle Guides and Recipes
As you may have guessed, vegan sunscreen is the only way to go for a summer full of sun-kissed fun without the guilt. Whether you're lounging on the beach, hiking in the mountains, or just running errands around town, there's a vegan sunscreen brand out there for you.
From the eco-conscious options of Attitude and Suntegrity to the luxurious feel of COOLA and Supergoop, there's no shortage of amazing vegan sunscreen options on the market. So next time you're reaching for sunscreen, give vegan sunscreen a try. Your skin, the animals, and the planet will thank you!