Get inspired, relaxed, challenged, and entertained with a wide array of great vegan podcasts. Covering a broad spectrum of genres, from comedy to current events, there's endless plant-based resources available whenever and where ever you want to listen in.
Podcasts combine the best parts of curling up with a good book and enjoying a stimulating conversation with a friend, all while multitasking through mundane chores or your morning commute. Make the most of your time and cue up the best vegan podcasts available for streaming.
Best Free Apps To Stream Podcasts
Most podcasts are available on multiple platforms as well as in the form of direct downloads. The differences are minor, which makes the choice one of personal preference. You can always search these websites for more material when you want to find new shows, since there are fresh faces popping up on the digital scene everyday. Pick one of the top five podcast programs and start curating your cue.
Best Vegan Podcasts Worth Tuning In To
Whether you have 10 minutes to kill or hours of dedicated listening time, there's a perfect plant based podcast out there for you. From cooking to wellness, activism to industry insights, let your interests guide you towards your own personal hit list. Here are the leading vegan podcasts you should know.
Take a seat at the table and enjoy a chat among friends. That's what it feels like when co-hosts Michelle Cehn (founder of World of Vegan) and Toni Okamoto (founder of Plant Based on a Budget) chime in on the real life experiences of plant-based people from all over the world. There's no one-size-fits-all approach to a vegan lifestyle, and there's no "right" way to do it.
With more than 6 seasons of content ready for listening, you can find nearly every vegan question answered, and every topic explored. In later seasons, the Plant-Powered People Podcast began welcoming world-renown guests on the show to share expertise in different topics.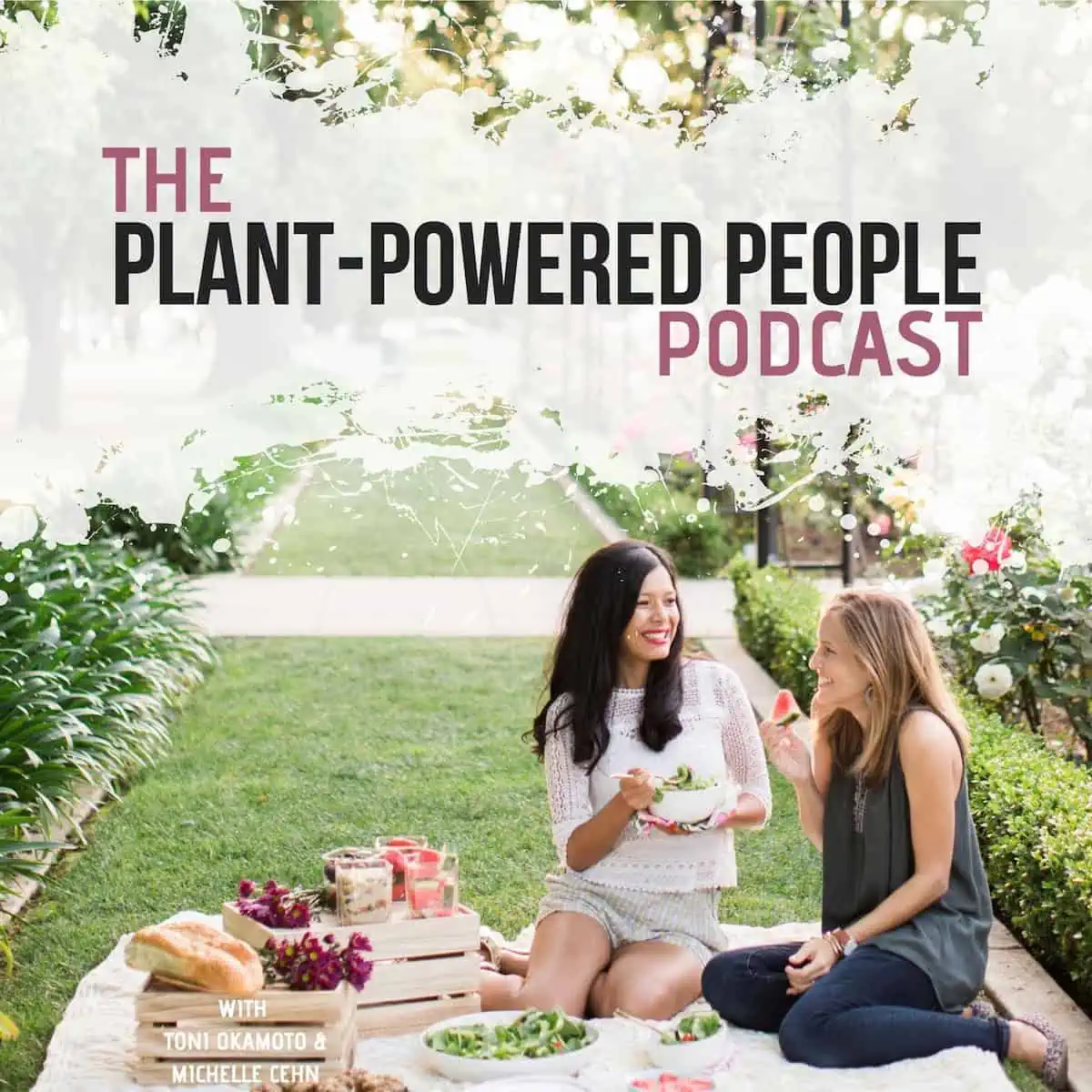 Whether you'd like to learn from plant-based doctors focused on gut health, reversing heart disease, and preventing diabetes, to registered dietitians, a sprouting expert, and beyond. You'll be learning something new that can improve your life in each educational episode.
Subscribe on Apple Podcasts and see how a diverse array of guests are thriving in a decidedly non-vegan world!
Created and hosted by bestselling author Colleen Patrick-Goudreau, Food for Thought takes a holistic approach to living cruelty-free. She takes a gentle yet no-nonsense approach to debunking misconceptions while addressing common challenges to nutrition, cooking, animal protection, and more. This is an excellent place for a new vegan to embark on their cruelty-free journey.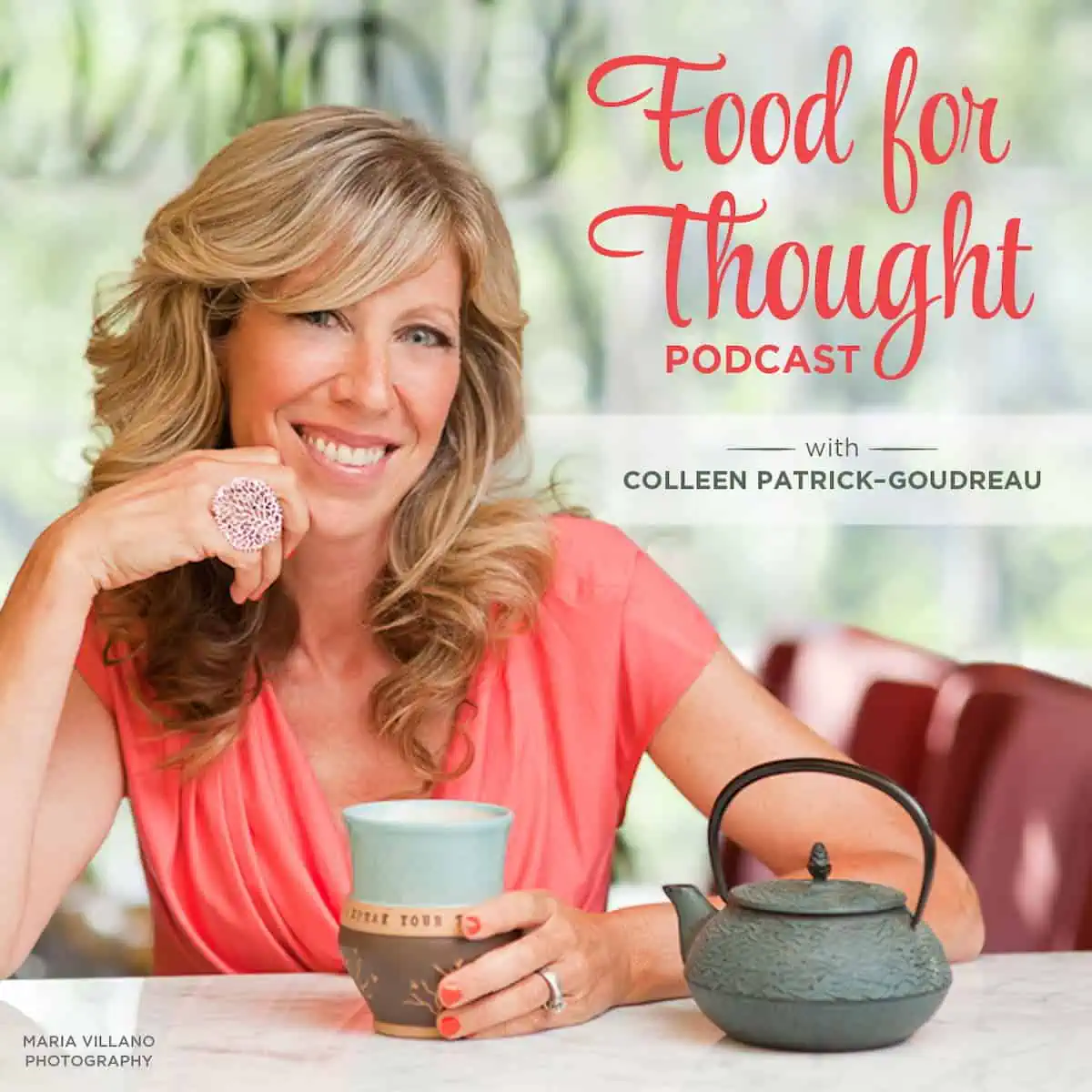 Ultra-endurance athlete and renown marathoner Rich Roll transformed his life at age 40 to reach peak fitness at a time when most people begin to decline, and he wants to do the same for you. The Rich Roll Podcast provides deep-dives into radical wellness will make you want to hit the pavement harder than ever on your next run. Cue the latest episode up before your next workout to stay motivated- and captivated.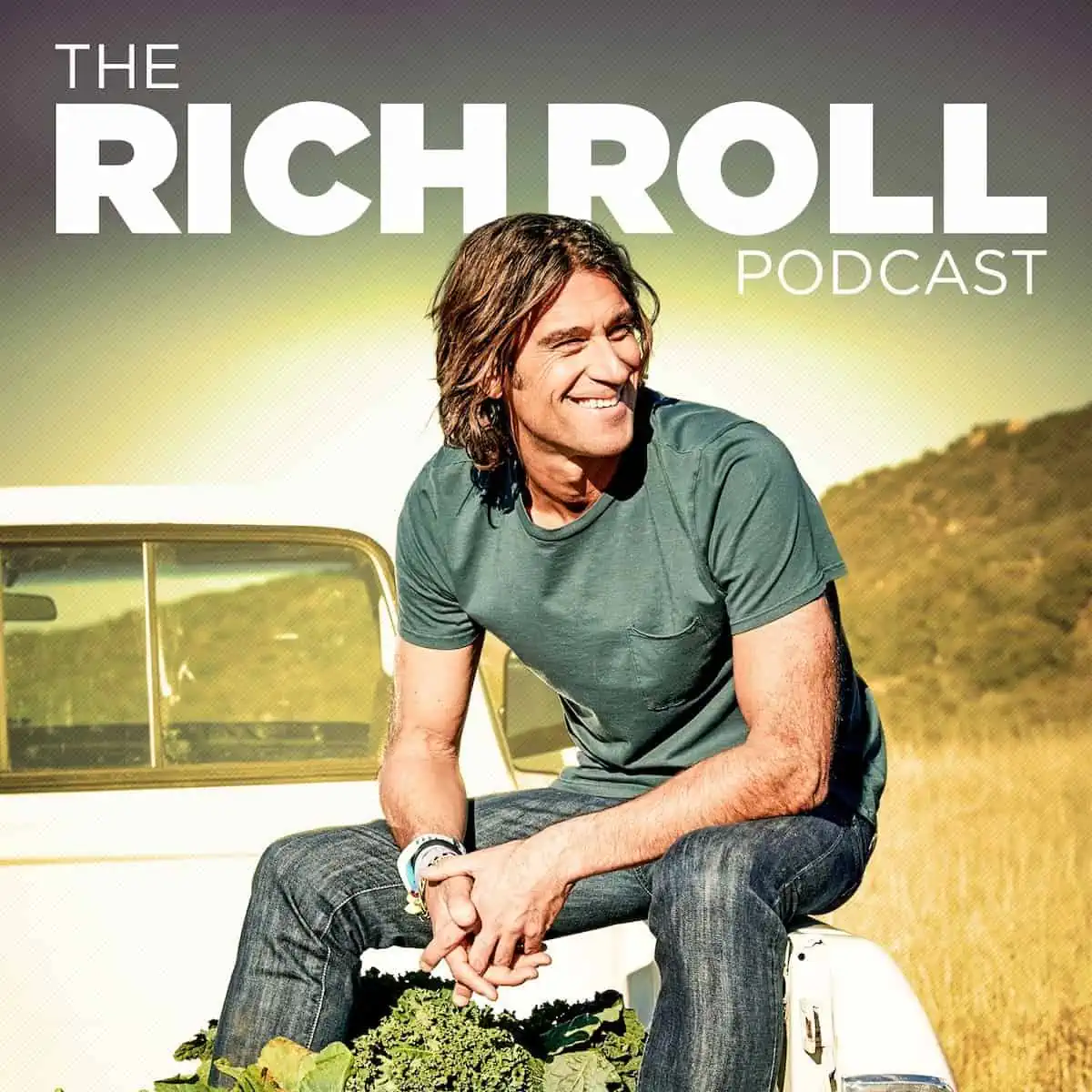 Cut through the hearsay and fear-mongering gossip with scientifically proven facts. Simon Hill is a physiotherapist and nutritionist determined to prove the link between health and overall happiness, starting from a plant-based perspective.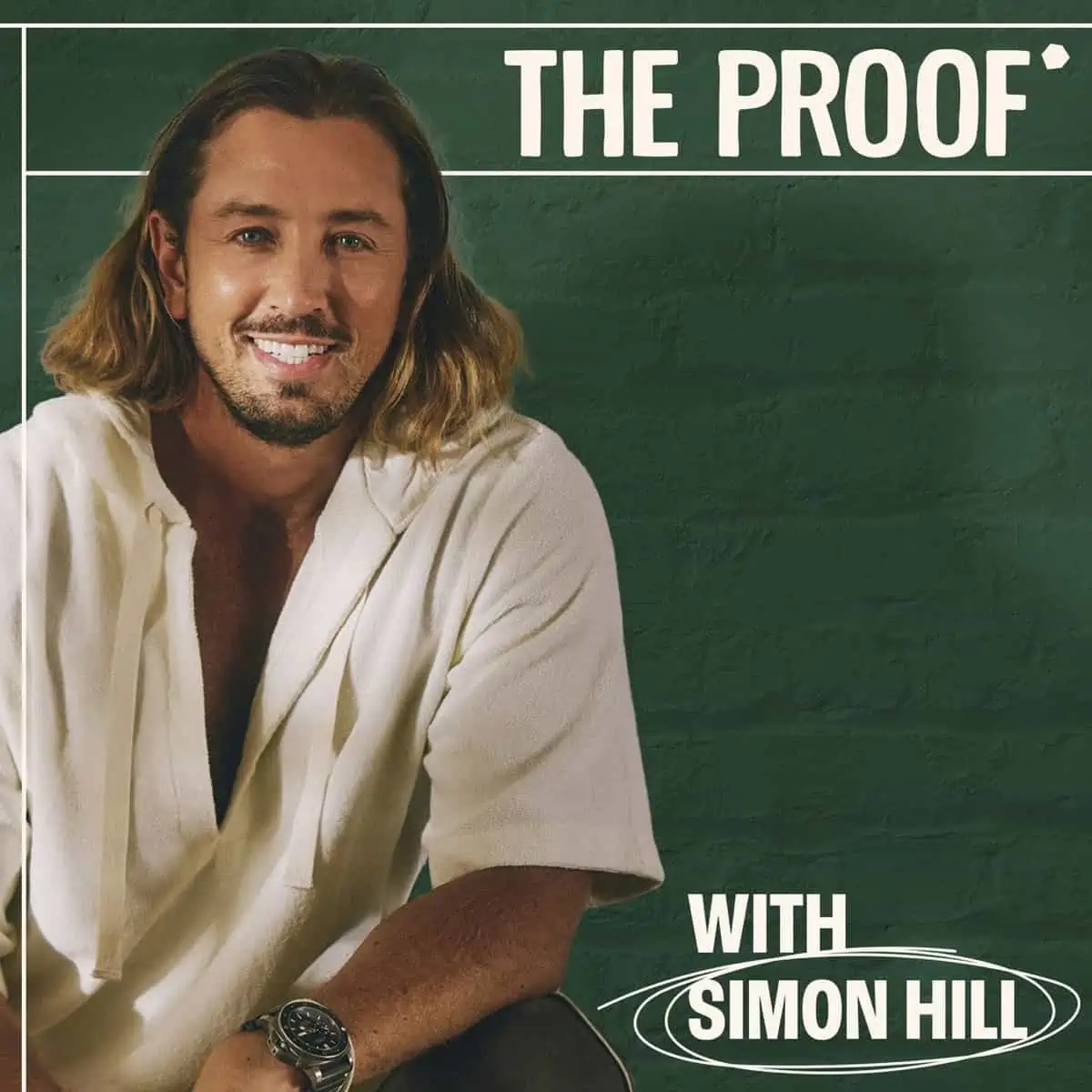 Monique Koch is a vegan recipe developer by trade, but her podcast covers much more than just what's on her plate. It's also real talk about what it really takes to run a vegan business, find balance in a culture of extreme work stress, and paving your own path in unknown economic times. If you've wanted to strike out on your own to follow your passions, this is the inspiration and knowledge you need to get started.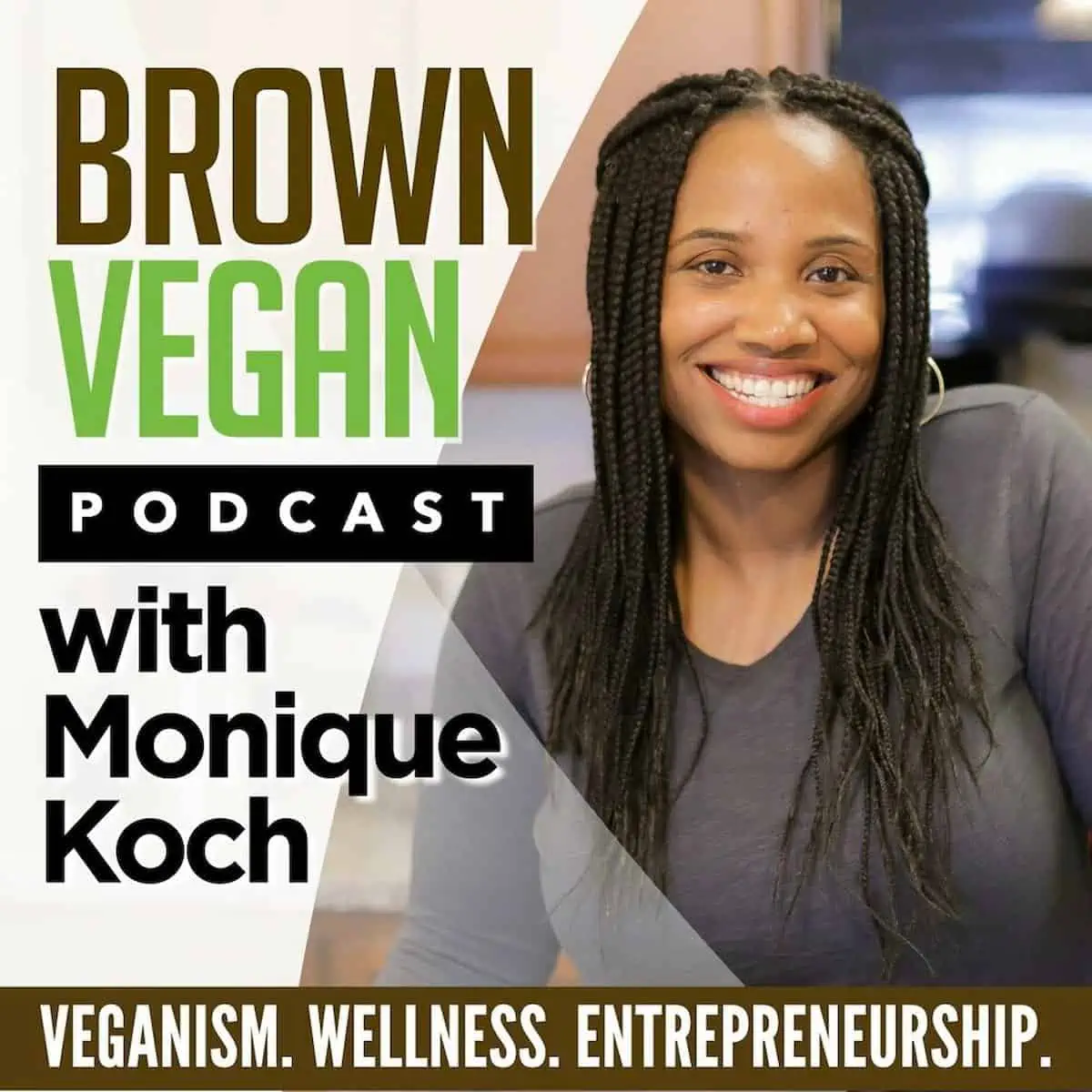 Think it's hard to ditch dairy? Think again! This non-profit group believes that abolishing the dairy industry is the first step to eradicating dietary racism and fight climate change. Hear real-life examples about how making that one switch can make a world of difference in beating food addiction, managing illness, overcoming trauma, and simply living your best life possible.
Aren't eggs supposed to be good for you? What about whey protein? Is coconut oil beneficial or detrimental to our diet? It can be hard to have a real discussion with your doctor about everything that's on your mind, which is why Dr. Neal Barnard wants to help fill the gaps and answer all those lingering questions. If you've been wondering about plant-based nutrition quandaries, there's a good chance he's already got the answer covered.
Get all the vegan news as it breaks, discuss current issues big and small, and celebrate the victories of plant-based progress around the world with Jasmin Singer and Mariann Sullivan. Each week brings another fresh episode to treat your ears and stay up to date on what's shaping the vegan scene today.
If you love following vegan food bloggers and plant-based cookbook authors receive "hero" status in your book, this podcast is your dream come to life! Longtime vegan chef, vegan travel show host (The Vegan Roadie), cookbook author (of Epic Vegan Quick and Easy, Epic Vegan and The Simply Vegan Cookbook), and overall superhero Dustin Harder is also the host of the Keep On Cookin' Podcast!
On the show Dustin interviews the authors of vegan cookbooks to give his listeners a taste of life behind the cookbook. His humorous, sassy, and incredibly captivating personality will keep you coming back for seconds, thirds, and fourths. Luckily, this podcast has stood the test of time and you have a nearly endless supply of episodes to choose from.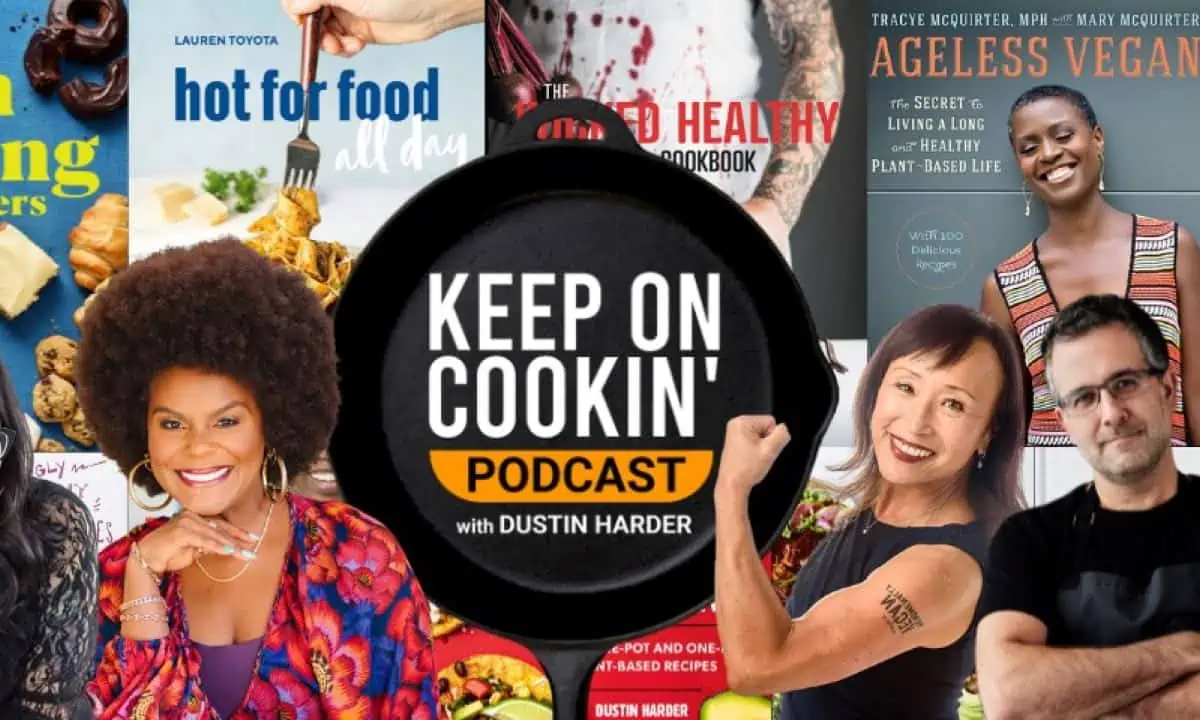 The No Meat Athlete podcast (otherwise known as No Meat Athlete Radio) started out as a vegetarian insight on nutrition, running, and training tips, but has since expanded to become fully vegan and cover all aspects of fitness and healthy lifestyles. You'll love Matt and Doug's friendly banter and easy advice, no matter where you are in your wellness journey.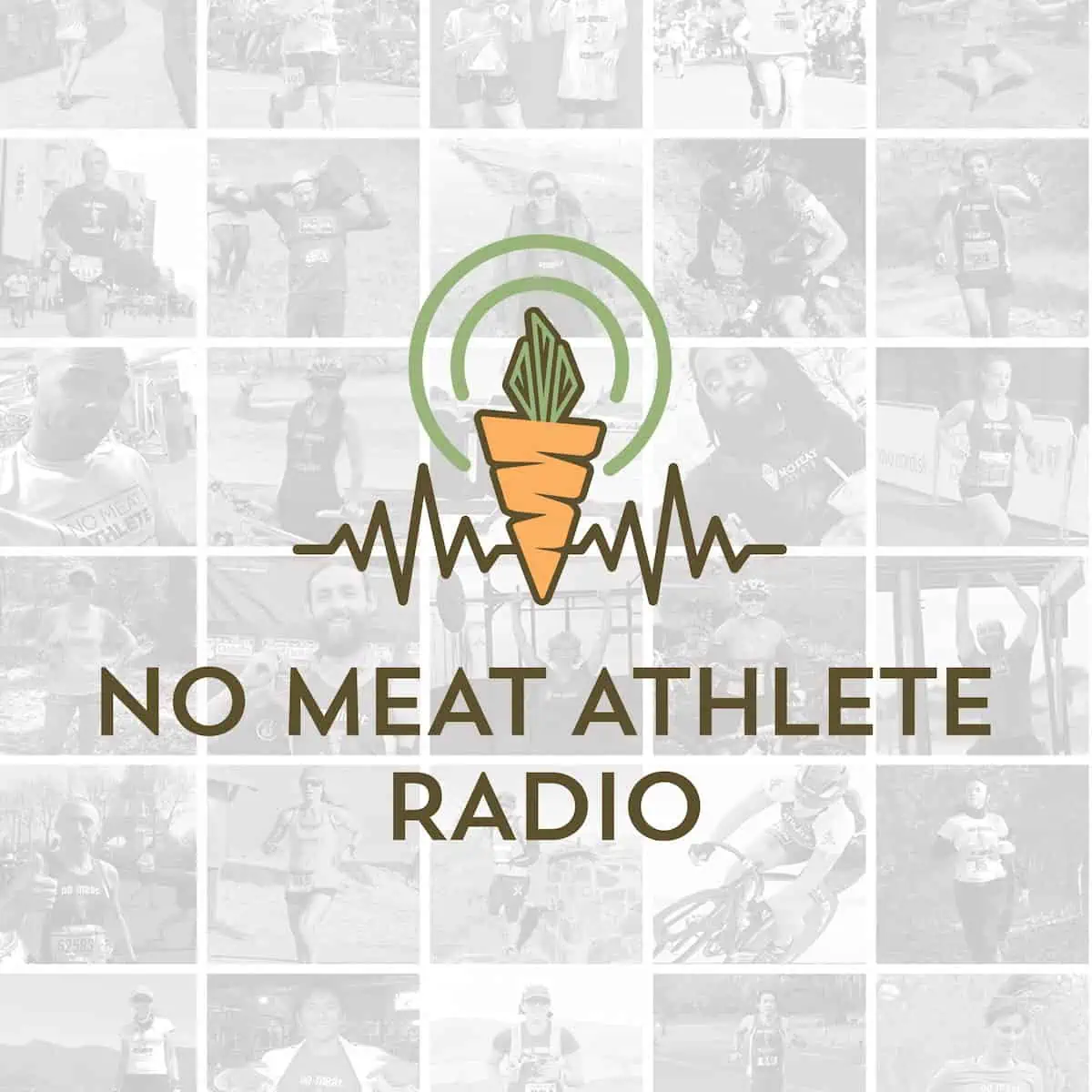 Contending with a picky eater is on thing, but add a vegan diet into the mix and you are staring down a whole new level of parenting difficulty. Feed your family with confidence and compassion using Karla Moreno-Bryce's own strategies to raising fit, flourishing children of all ages.
As the audio component of Dr. Greger's vast and in-depth website NutritionFacts.org, the goal is to make peer-reviewed health research simple to understand so that you can take personal action. Chronic disease prevention, treatment, and management are all achieved through this approach to lifestyle medicine.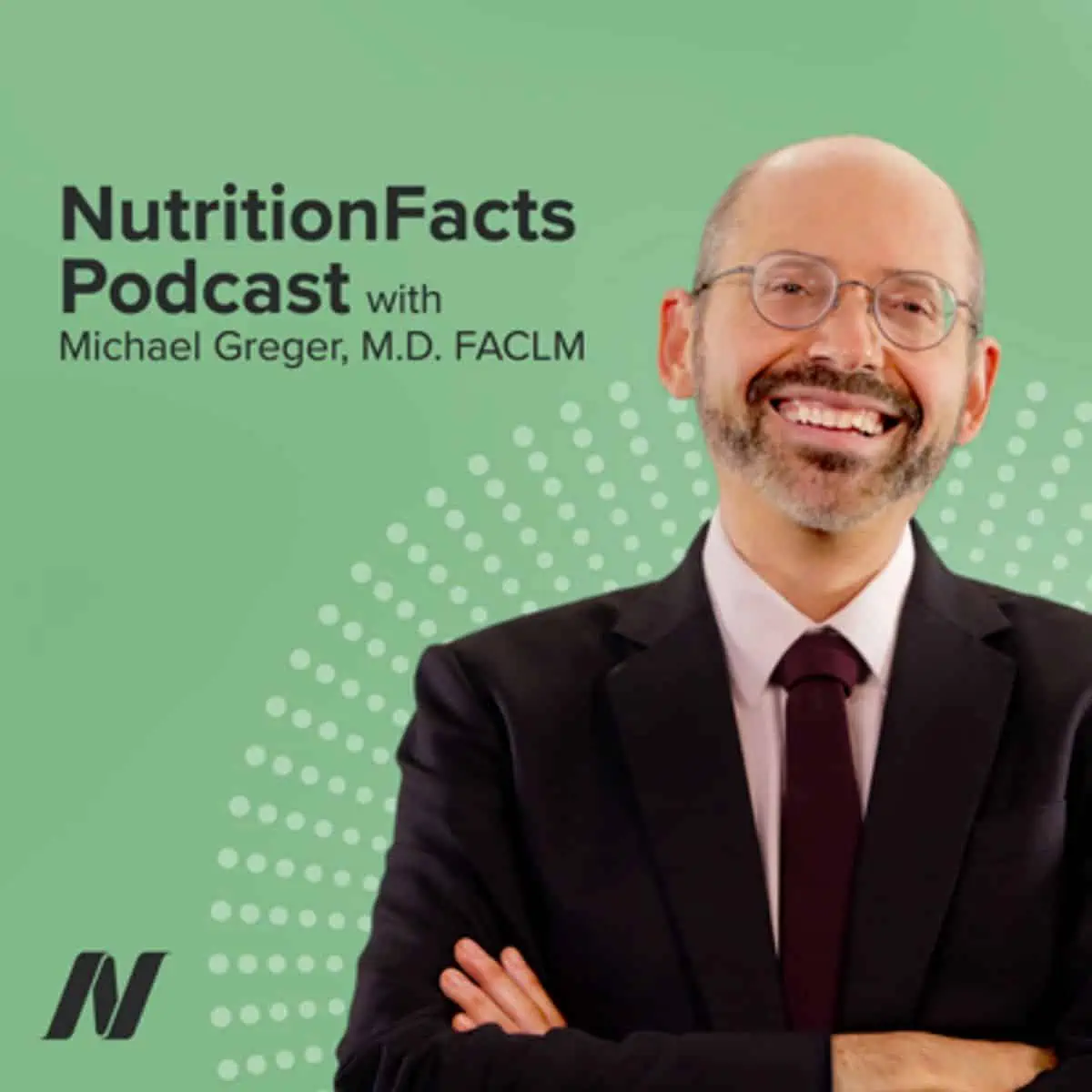 The world is quickly changing and it can be hard to keep up. PBN is dedicated to bringing you all the critical headlines about vegan and plant-based living so you don't miss a beat. Covering the food system, fashion, entertainment, and experimentation, ethics are always on the front burner for these dedicated journalists.
"Plant Strong" isn't just a saying, it's a whole empire of cookbooks, prepared foods, coaching, events, and yes, a podcast. Host and founder Rip Esselstyn is a leading voice in the vegan movement, addressing men's health in particular, to bust the myths around manliness and meat.
Keep it sweet and simple by tuning in every Thursday to hear Holly Johnson and Molly Pickering from the UK's best-selling vegan magazine, Vegan Food & Living, discuss the joys, frustrations, and confusions of navigating the world as a plant-based person alongside entrepreneurs, celebrities, and chefs making a difference.
Life isn't easy, and there are lots of tough conversations we'd all rather just avoid. Break down those boundaries to face your fears in this safe space. Nothing is taboo or off limits here, including relationships, careers, faith, and the health of our body, mind, and emotions.
Want to know which of the latest and greatest plant-based products are worth splurging on and which brands should go back to the drawing board? Vegan Hacks has the scoop, reviewing dishes from chain restaurants and trying the latest prepared foods so you don't have to.
Get ready to overcome obstacles, nourish your heart and body, and make a difference in the world when armed with Oprah-featured author Victoria Moran's insights on living and aging brilliantly. Everyone can benefit from this compassionate approach that supports the whole community, including humans and animals alike.
Go vegan and get those gains! The Vegan Gym is all about challenging the status quo and showing the world that vegans can be bodybuilders, power lifters, endurance racers, and simply strong, period. A plant-based diet is the foundation of this shift and it's all possible with the right mindset.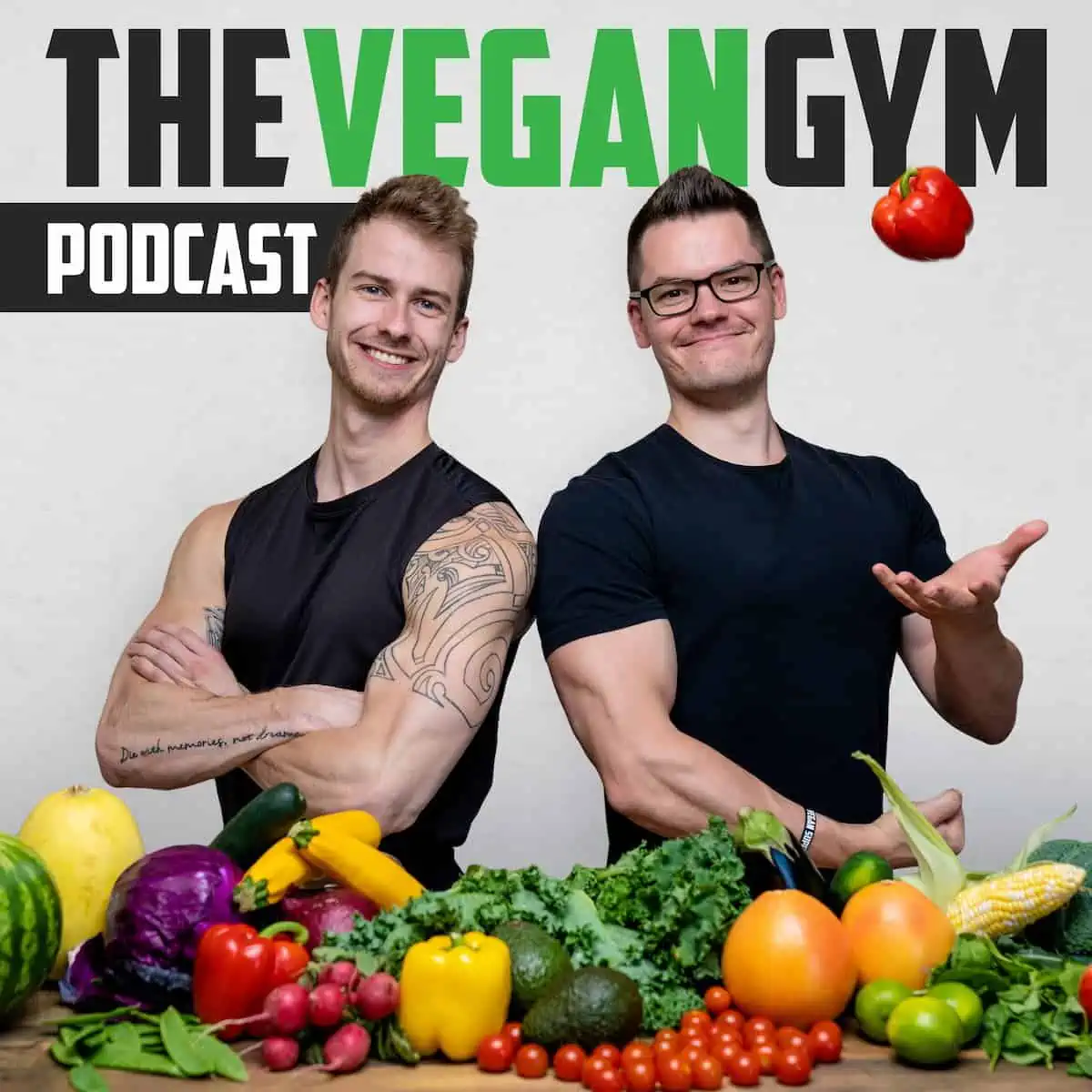 Did we miss your favorite podcast? Give them a shout in the comment section below!