If you're looking for your sneaker sole-mate but also care about animals and the environment, you're in luck! Vegan sneakers are becoming more and more popular, with a ton of fun and flashy (or sane and sensible) options to choose from. Whether you're into classic canvas slip-ons, high-performance running shoes, or anything in between, there's a vegan sneaker out there for you.
Not only are plant-based materials more sustainable, they're also cruelty-free. Shopping for vegan sneakers is a kind and compassionate (and also fashionable!) choice for anyone who wants to reduce their impact on the earth and the amount of animal cruelty in the world. So, let's lace up our vegan sneakers and get ready to step out in style while doing our part for the planet!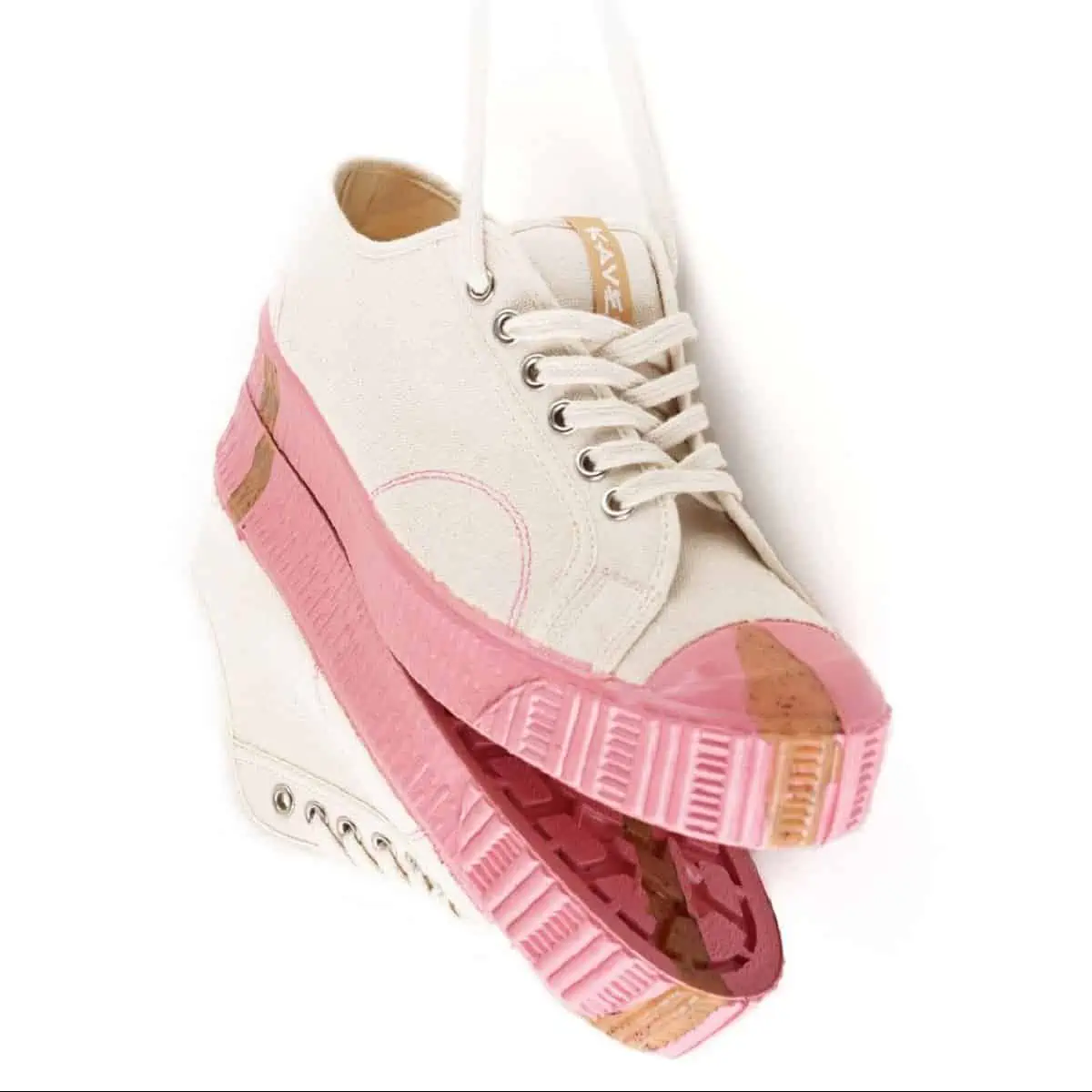 What Makes Sneakers Not Vegan?
When you think of sneakers, you might not immediately think of animal products. Sadly, many athletic shoes are constructed entirely of animal-based materials. Here are some of the materials you should avoid when shopping for sneakers:
Keep in mind that some sneaker brands may test their products on animals or use suppliers who engage in unethical practices. That's why it's so important to do your research and seek out brands that make animal welfare and sustainability a top priority.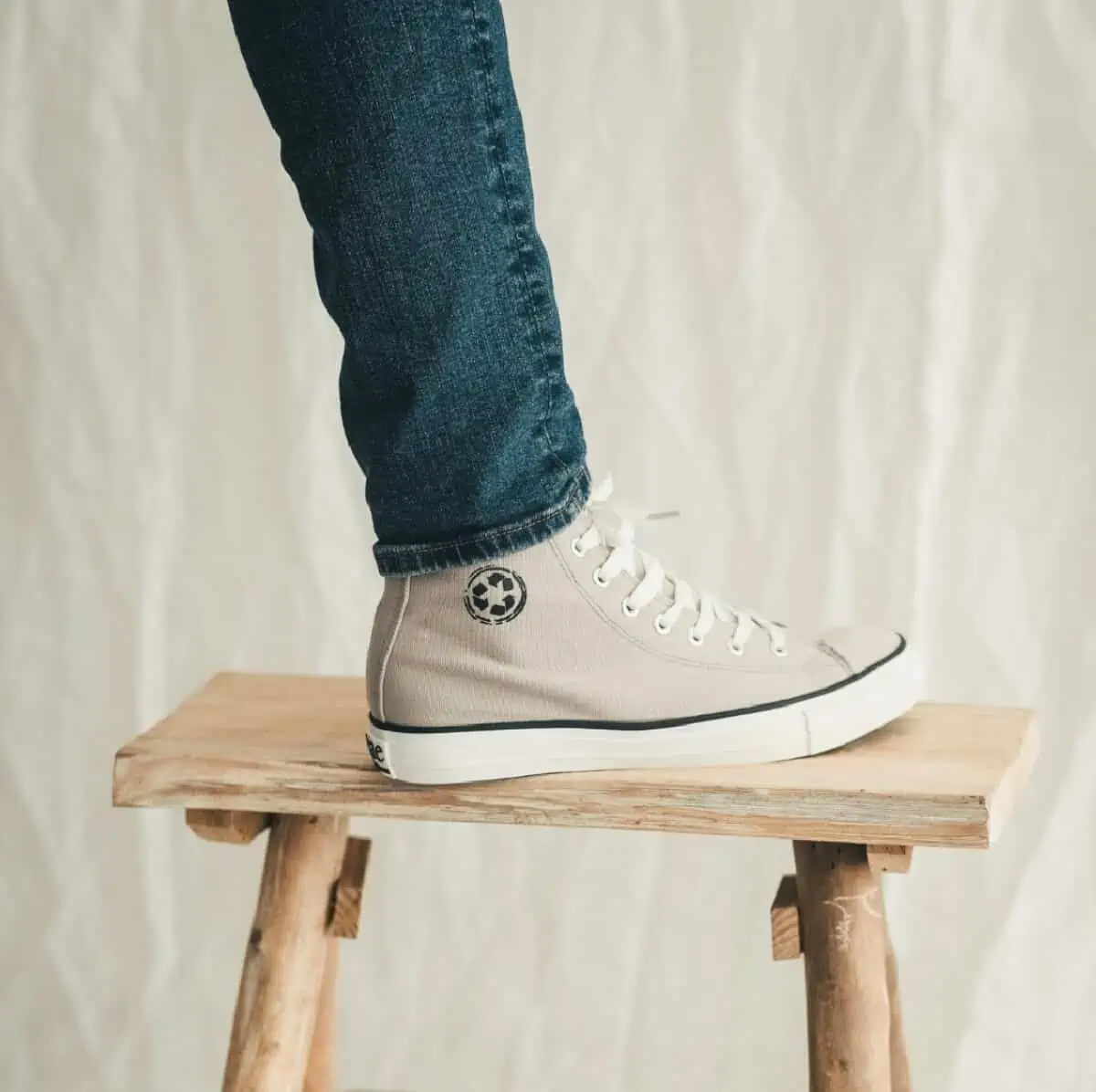 Vegan Sneaker Materials
Vegan sneakers may not be made of leather, but that doesn't mean they're lacking in style or substance. There are more and more brilliant and exciting options for shoe-making materials on the market every day. The best thing is, many of them are plant-based or procured from commercial products that might have gone to the dump otherwise (like old fishing nets and plastic bottles). Yay for reducing, reusing and recycling!
Canvas
Cork
Hemp
Microfiber
Natural or Recycled Rubber
Organic Cotton
Plant-Based Leather (apples, bananas, pineapple, mushroom, etc.)
PU (Polyurethane)
Recycled Fishing Nets
Recycled Plastic
When you're ready to swap out your current kicks for a vegan-friendly option, you can feel good knowing that your feet are sporting some seriously cool, compassionate, and eco-friendly materials!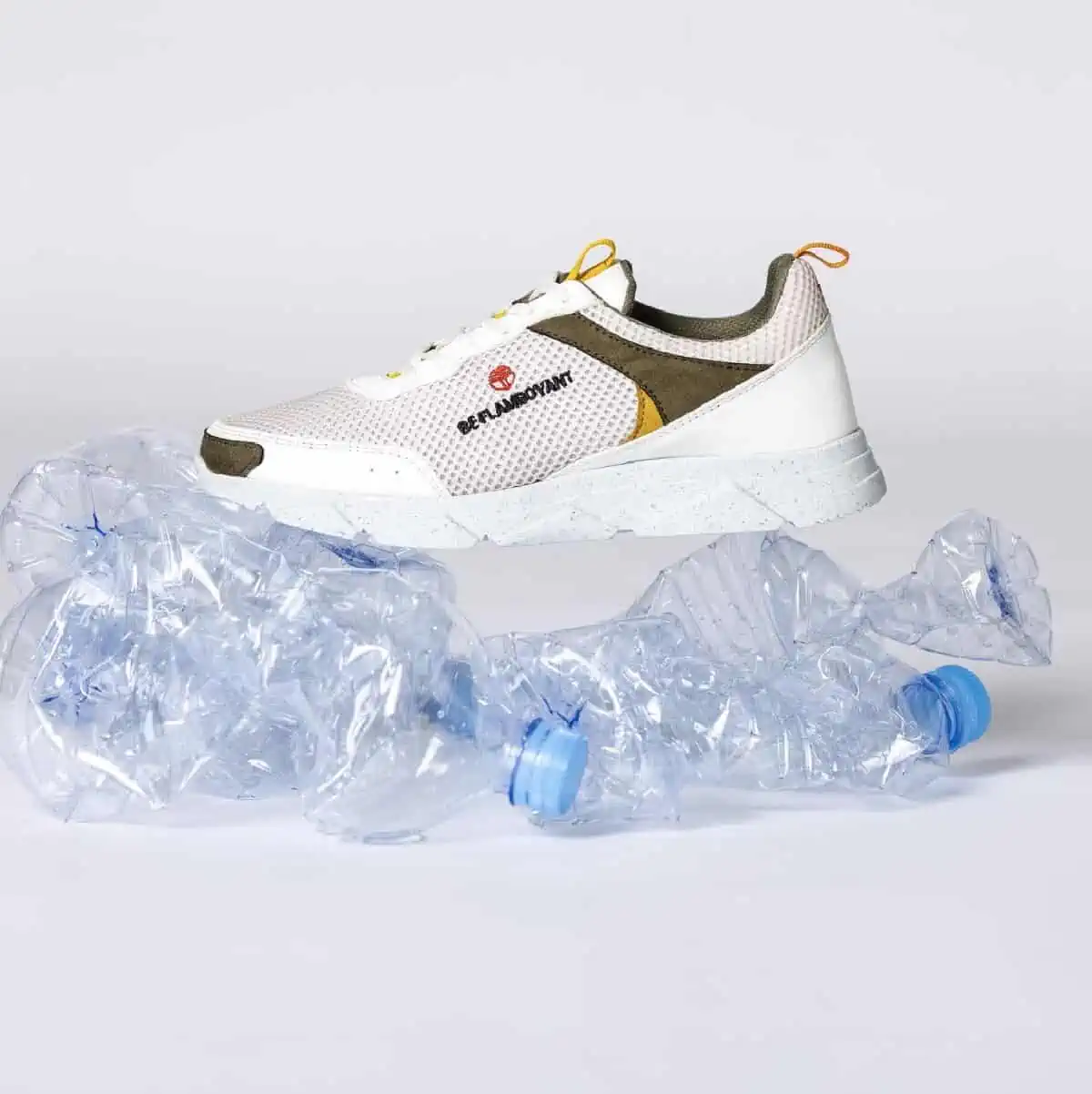 100% Vegan Sneaker Brands
If you're looking for vegan sneakers that are comfortable, stylish, and animal-free, it may seem daunting. But, fear not! These brave and big-hearted shoe brands prioritize animal welfare, environmental responsibility, and fair labor practices. With a wide range of styles and materials available, there has never been a better time to make the switch to vegan sneakers.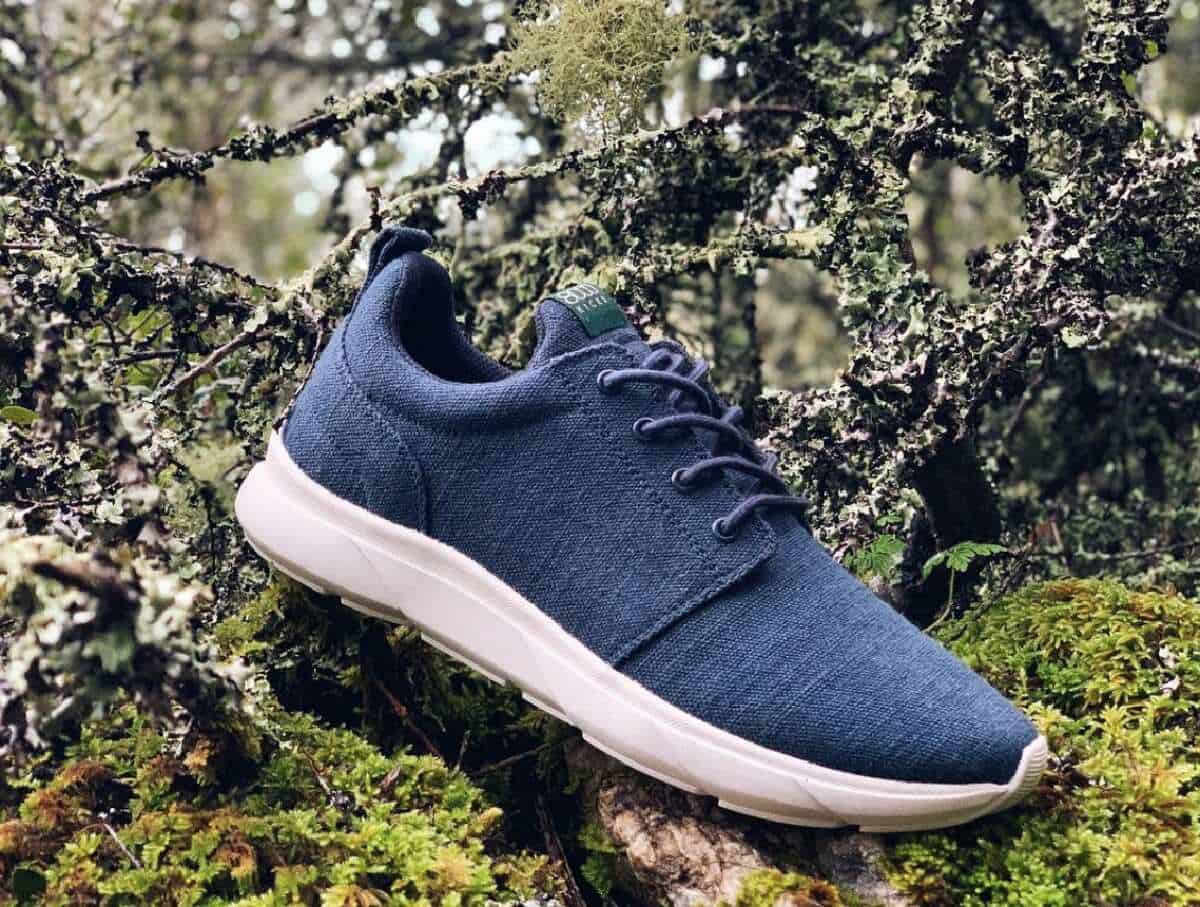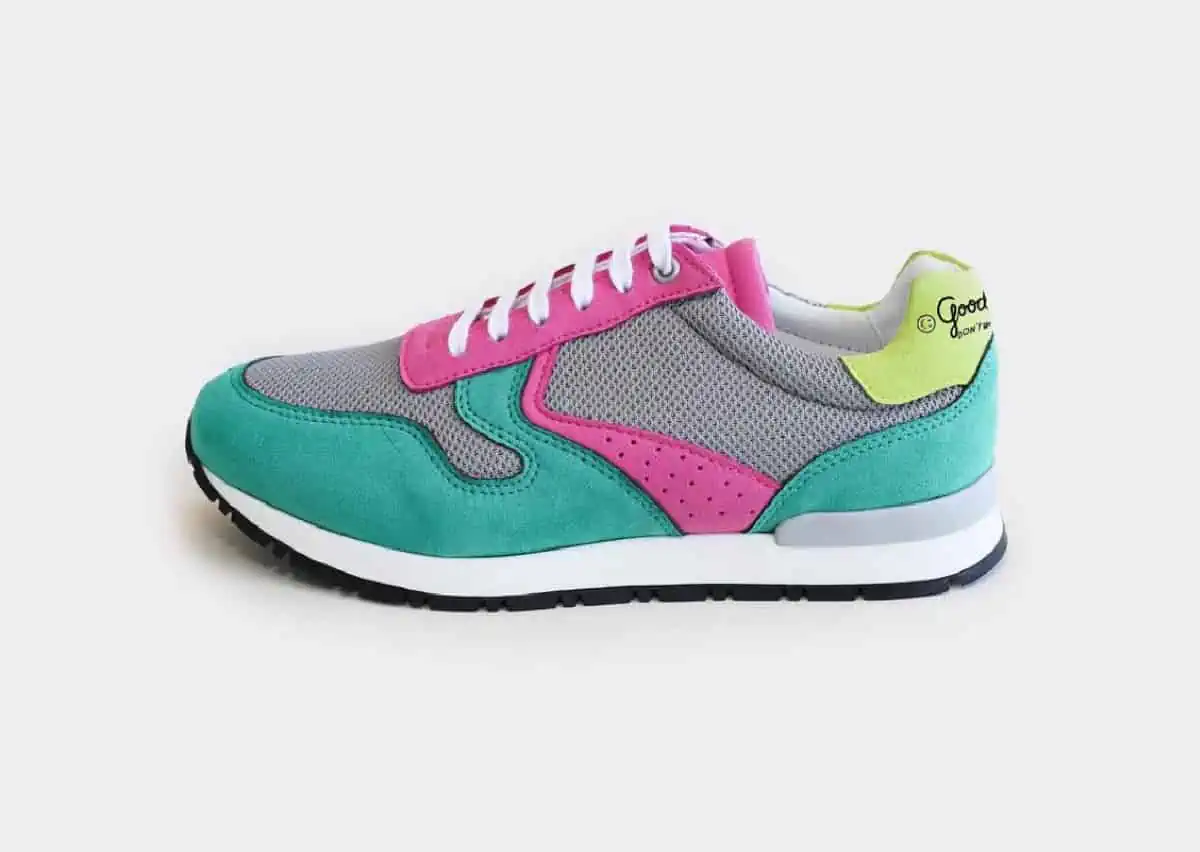 Best Vegan-Friendly Sneaker Brands
Who says ethical fashion can't be fun and stylish? These vegan-friendly sneaker brands offer a range of trendy and comfortable shoe options that are sure to please. So choose a pair of stylish and ethical sneakers and step out with confidence, knowing that you're making a positive impact.
No matter which brand you choose, shopping specifically for vegan-friendly sneakers is a great way to reduce your impact on the environment and help to save animals' lives. Plus, these types of sneakers are usually pretty snazzy and much less expensive.
Accidentally Vegan Sneakers at Big Box Stores
If you're looking for vegan sneakers but don't want to break the bank, you'll be happy to know that some mainstream department stores carry accidentally vegan options. Many of these super popular shops offer a variety of affordable sneakers that are free of animal products and, as luck would have it, they're often stylish and trendy, too!
DSW (Vans, Converse, and Puma)
Famous Footwear (K-Swiss, Fila, and New Balance)
JCPenney (Skechers, Nike, and Adidas)
Kohl's (Fila and Converse)
Macy's (Steve Madden, Tommy Hilfiger, and Nine West)
Target (Champion, New Day, and Wild Fable)
Walmart (Avia, Athletic Works, and Time and Tru)
Note: Be sure to read the product descriptions carefully, as not all of the styles from these brands are vegan-friendly. With a little bit of searching, you can find stylish and comfortable sneakers that don't harm animals or the environment.
More Cruelty-Free Style Guides
Ready to live a cruelty-free and vegan lifestyle but not sure where to start? These guides will help you navigate the world of plant-based living with fun and creative tips, advice, and resources.
By choosing vegan sneakers, you're making a statement about the kind of world you want to live in. You're saying no to animal exploitation and yes to sustainable, eco-friendly fashion. And with more and more brands jumping on board the vegan train, the future of footwear looks bright. So, friends, step into a pair of vegan sneakers with confidence, knowing that you're doing your part to make the world a better place!