I can't tell you how many times people have said to me "Oh, you're vegan? But you're wearing leather shoes!" After quickly bringing them up to speed about how shoes can be made from all sorts of manmade materials (including faux-leather), people are always curious about where they can find vegan shoes.
You can very easily find "accidentally vegan" shoes at shops Target, Payless, and Zappos (just look for labels that say "all manmade materials"). But it's hard to know what the business and labor practices are like, what the shoe glues are made from, and the quality and lifespan of low-cost shoes can be questionable. Plus, your shopping dollars may be going to huge corporations that may or may not be aligned with your values.
That's where Wills Vegan Shoes comes in. Wills is a 100 percent vegan, activist-minded company that you know you can trust. And I couldn't be more excited to introduce you to them today!
London-Based Vegan Brand
Wills Vegan Shoes is a London-based company founded by vegan animal advocate Will Green. Will started this company with a passion for providing shoes that are accessible, fashionable, and animal-friendly. He is forging the way in ethical footwear, and is doing so with passion and commitment to ethics across the board. Take a look at this note found on the Wills about page:
Wills is about getting the latest fashions out there at fair prices, while not hurting animals or people in the process. The entire range is free of animal products while workers are paid in accordance with European guidelines. Wills really is an animal and human friendly company.
Investing in Quality Shoes—Is It Worth It?
Now let's step back and talk about the cost and quality of shoes for a quick moment. I consider the Wills prices to be quite reasonable, but you might experience some sticker shock if you're used to shopping for shoes at Payless or Target.
As someone who has admittedly gotten dozens of pairs of accidentally-vegan shoes from Target over the years, I know exactly what you're feeling. But really think about it—when you get a pair of $23 shoes, how long do they last? They probably end up in the waste bin six months or a year later.
It's also worth noting when you feel really in love with the shoes that you buy. I like lots of shoes from Target, but I can never really love them, because I know deep down that the astonishingly low price tag means that someone else is paying the price instead of me—whether it's the workers, animals, or our planet.
I'm personally working on shifting my buying practices toward purchasing fewer, but better quality items that will last, and that I really truly love because they were made compassionately and sustainably by a business I adore. And that's exactly the Philosophy shared by Wills. Take a look:
Wills are designed with quality in mind. The range is created with microfibers that look, wear, breathe and resist water just like leather. I believe buying something well made saves money, provides something to cherish and is better for our environment.
Wills is a great example of how I want all companies to operate. They take pride in their products, from the construction to the to the customer, and that's just one of the many reasons why I love them.
Why We Love Wills Vegan Shoes:
They are completely vegan, from the innovative faux-leather fabrics to the glue used to bind the soles. They even went so far as to become PETA-Approved!
The owner is vegan and an activist himself.
They are mission-driven and trustworthy—you know that their actions will always have animals' best interest in mind.
The shoes themselves are marked with a "vegan" symbol (I got really excited when I first saw that).
Their shoes are high-quality and durable.
They ship all around the world, and fast!
They have an awesome return policy. If you don't love the shoes you receive, or they just don't fit right, you have 356 days to send them back! To make it super easy, all orders come with a pre-paid postage label for returns. Plus, returns are free for the US, UK, Europe, and Canada.
Wills makes vegan living easier by making quality vegan shoes very accessible.
It feels wonderful to support a small vegan business and to wear a pair of shoes that you know was made not from animals, but with animals in mind.
Because no animal should have to die for the sake of fashion.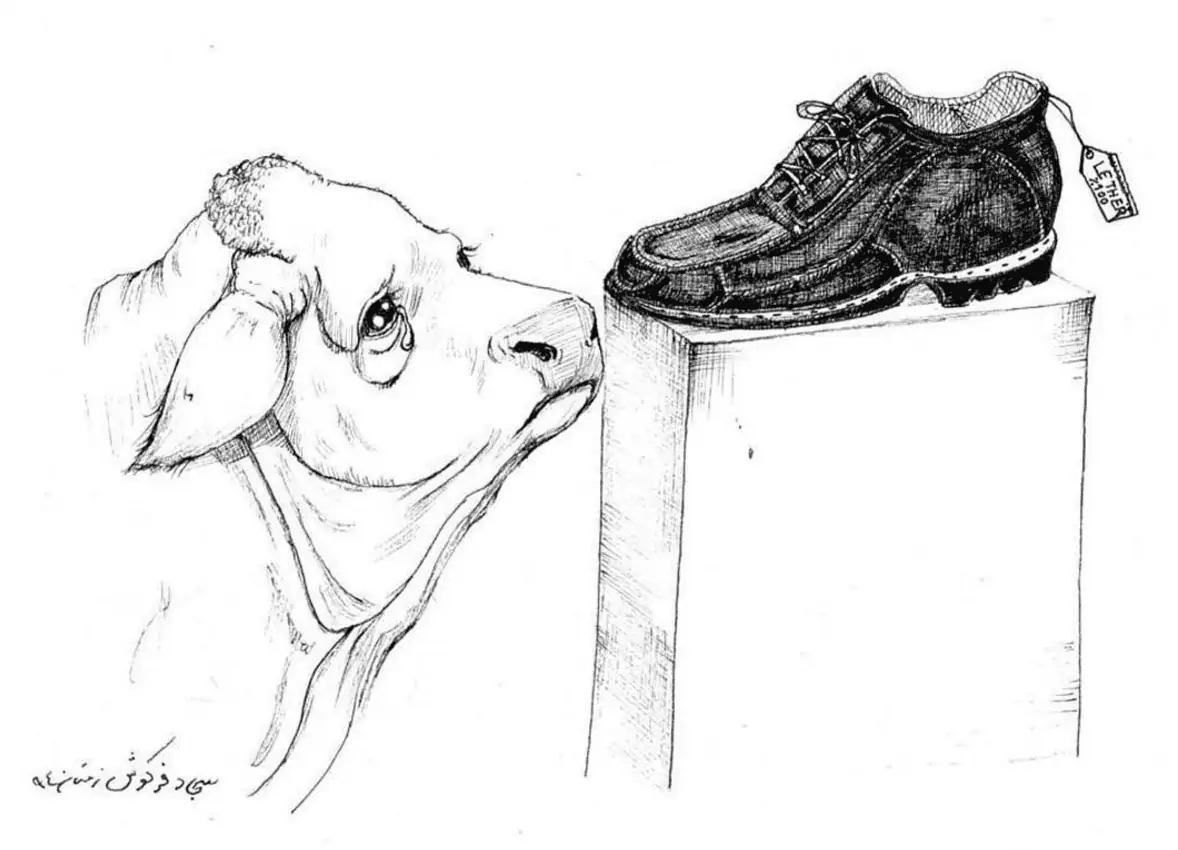 You Might Also Like…
Photos by Michelle Cehn. Art by Sajad Farkoush. Wills is a supporter of World of Vegan. We only collaborate with and feature companies that we sincerely adore, and the thoughts and ideas shared in this article are genuine.