Get ready to put the floss-ome back into dental hygiene world! Say goodbye to those outdated, animal-derived dental strings and hello to eco-friendly, cruelty-free vegan floss alternatives that'll make your teeth gleam and your conscience dance with joy.
In this toothy guide, we'll share the top vegan floss brands, packed with natural goodness and vibrant flavors, proving that taking care of your pearly whites can be as delightful as it is responsible. You'll even find some zero-waste options. So, brace yourself for a floss-tastic adventure where sustainability meets smile-ability!
Remember that vegan toothpaste and floss go hand-in-hand when it comes to keeping your teeth healthy, strong, and free of disease. Let's dive in between the teeth and find the very best dental floss brands.
Is Floss Vegan?
Not always. Non-vegan ingredients such as beeswax, silk, and even honey are often used in packaged floss. These are made from animal-derived ingredients and should be avoided. Be careful when choosing flosses using glycerin. Try to make sure that they are vegetable-based.
What is Vegan Floss?
Vegan floss is dental floss that is entirely free of animal-derived ingredients and is produced without harming or exploiting animals in any way. It's a cruelty-free alternative to traditional dental floss, which may use materials like silk, which comes from silkworms.
Plant-based materials are the best choice for floss. Corn and bamboo floss is much better choice for the environment and can be usually be composted at home.
Best 100% Vegan Floss Brands
The perfect complement to brushing! Many dentists tell us that, in some cases, flossing might be even more important than brushing. But, doing both is always the best choice. Luckily, there are plethora of choices for vegan-friendly floss on the market today – yay!
Natural and plant-based nylon Better and Better floss is a safe and gentle option. Their products are refillable, gluten-free, safe, and gentle. Their floss is free from parabens, teflon, plastic, petroleum, sulfates, and animal-products. This brand prides themselves on having vegan-friendly floss that also has no artificial flavors, colors, or preservatives. An excellent choice!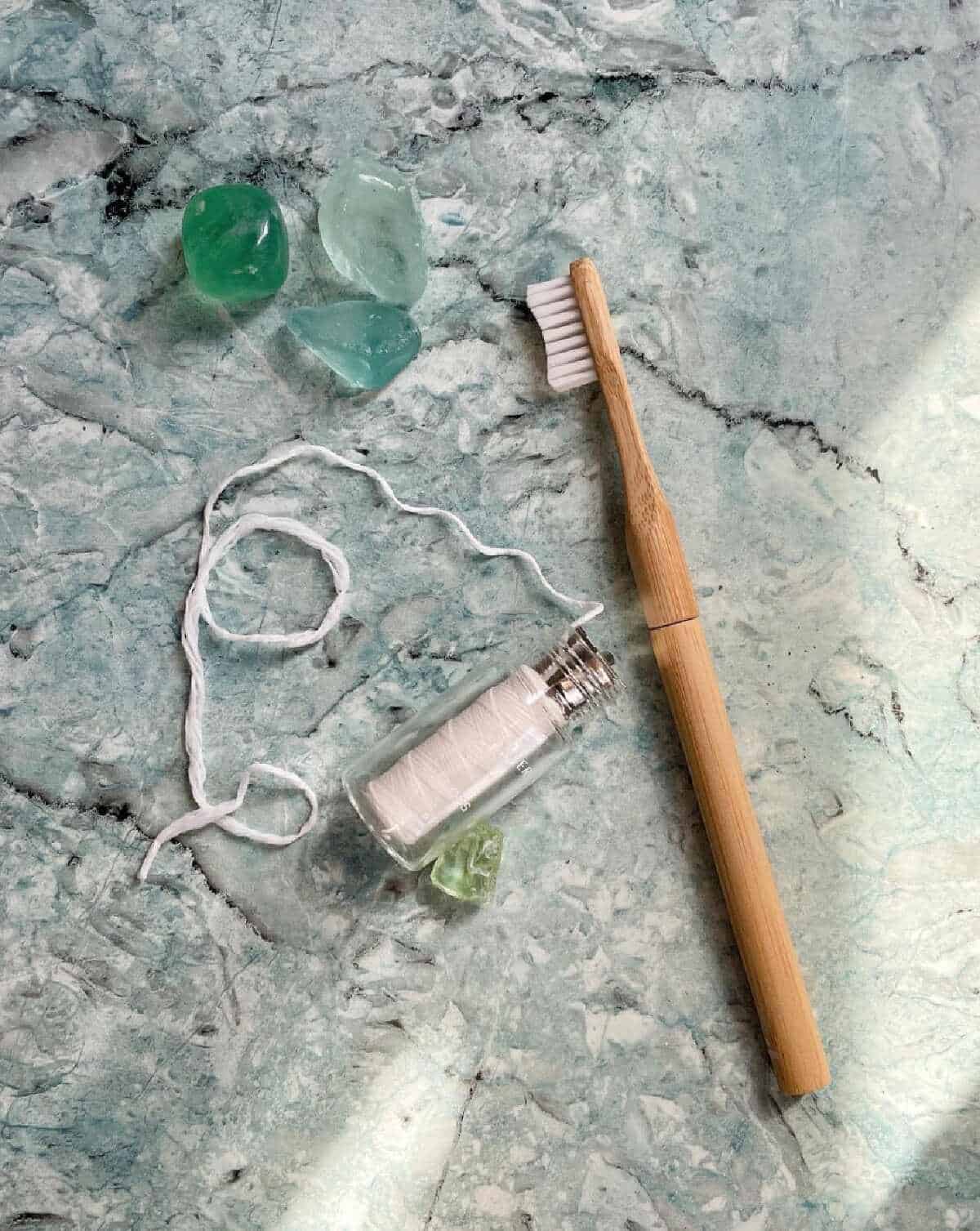 This dentist-developed floss is a sustainable option made from eco-friendly materials like PLA from corn and used natural candelilla wax. This cruelty-free brand offers recyclable paper bag packaging and three flavors of floss (lemon, fresh mint, and cinnamon). The Humble Co. is one of the very first brands to offer a biodegradable floss pick option.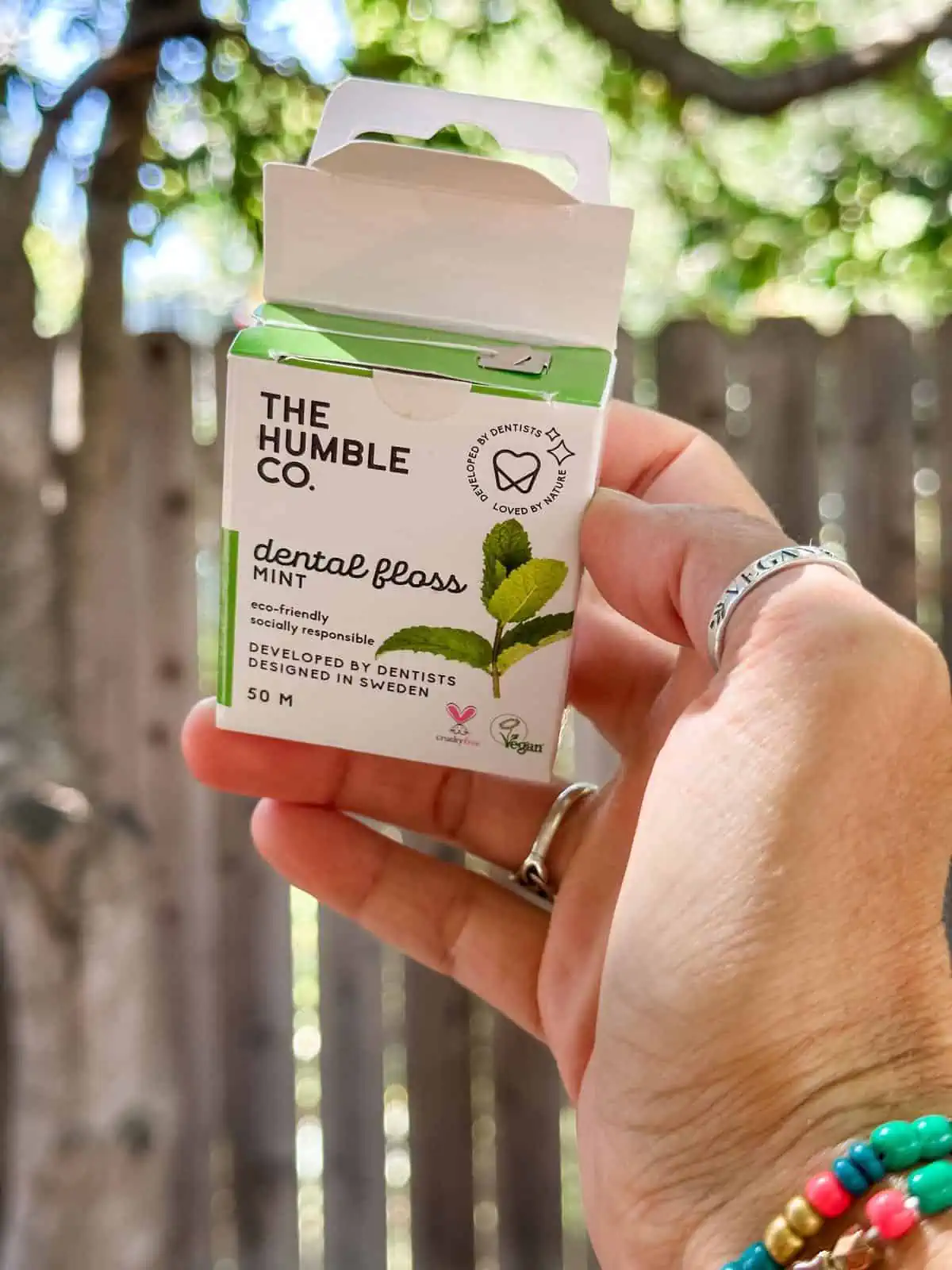 A super fun and eco-friendly brand that uses packaging made from recycled water bottles. Their cellulose floss has an awesome cleansing texture that is free from toxins, BPA, sodium laurel sulfate, parabens, and PFAS. With fantastic flavors like mixed fruits, delicious mint, fresh coconut, pure strawberry and cara cara orange, you can't go wrong with this choice.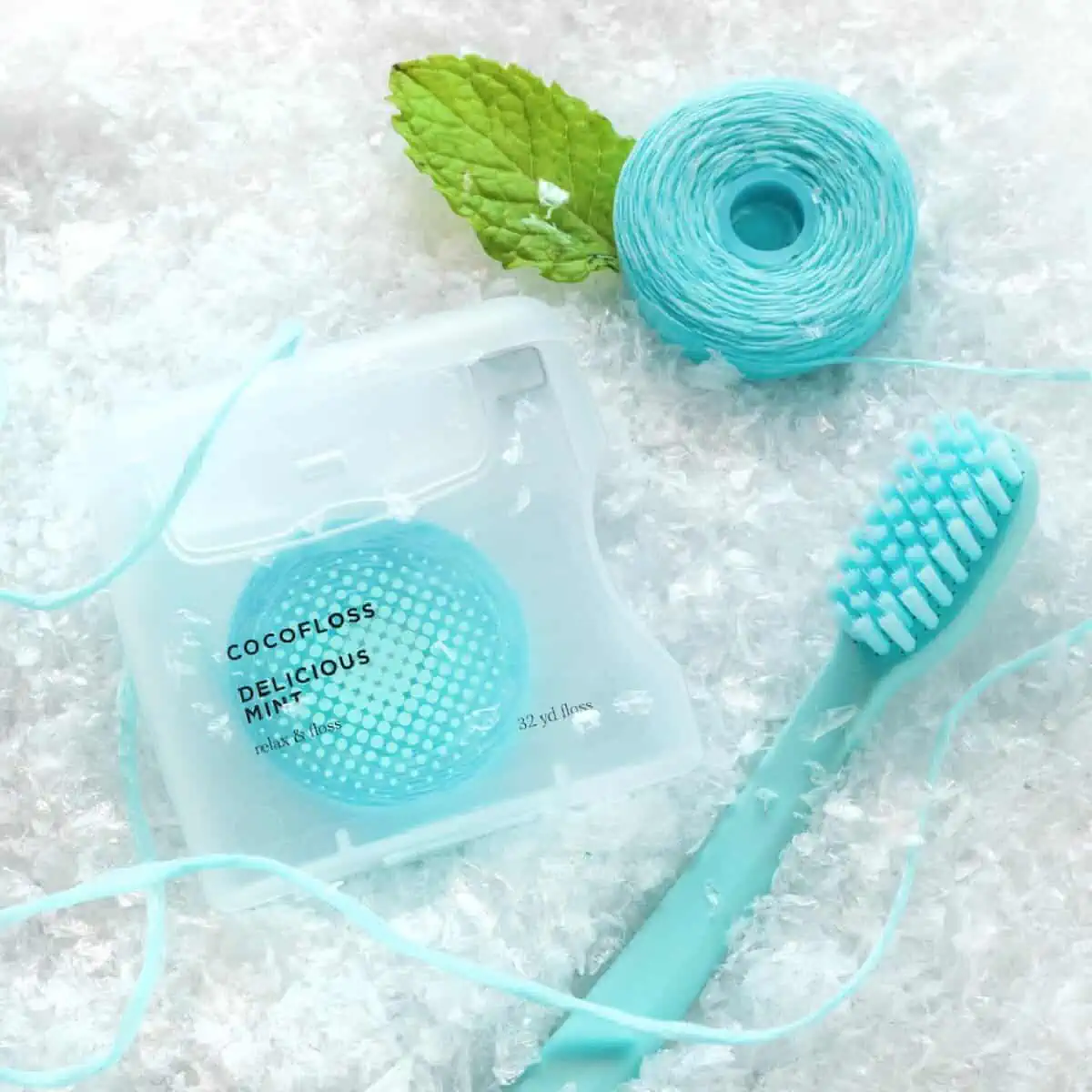 This trusted brand of vegan-friendly, nylon floss comes in a recyclable paper box that is also biodegradable. Its vegetable and rice bran wax base is light, smooth and economical. EcoDent offers three essential oil flavors—mint, cinnamon, and cranberry. You can find this brand at many health-conscious grocery stores.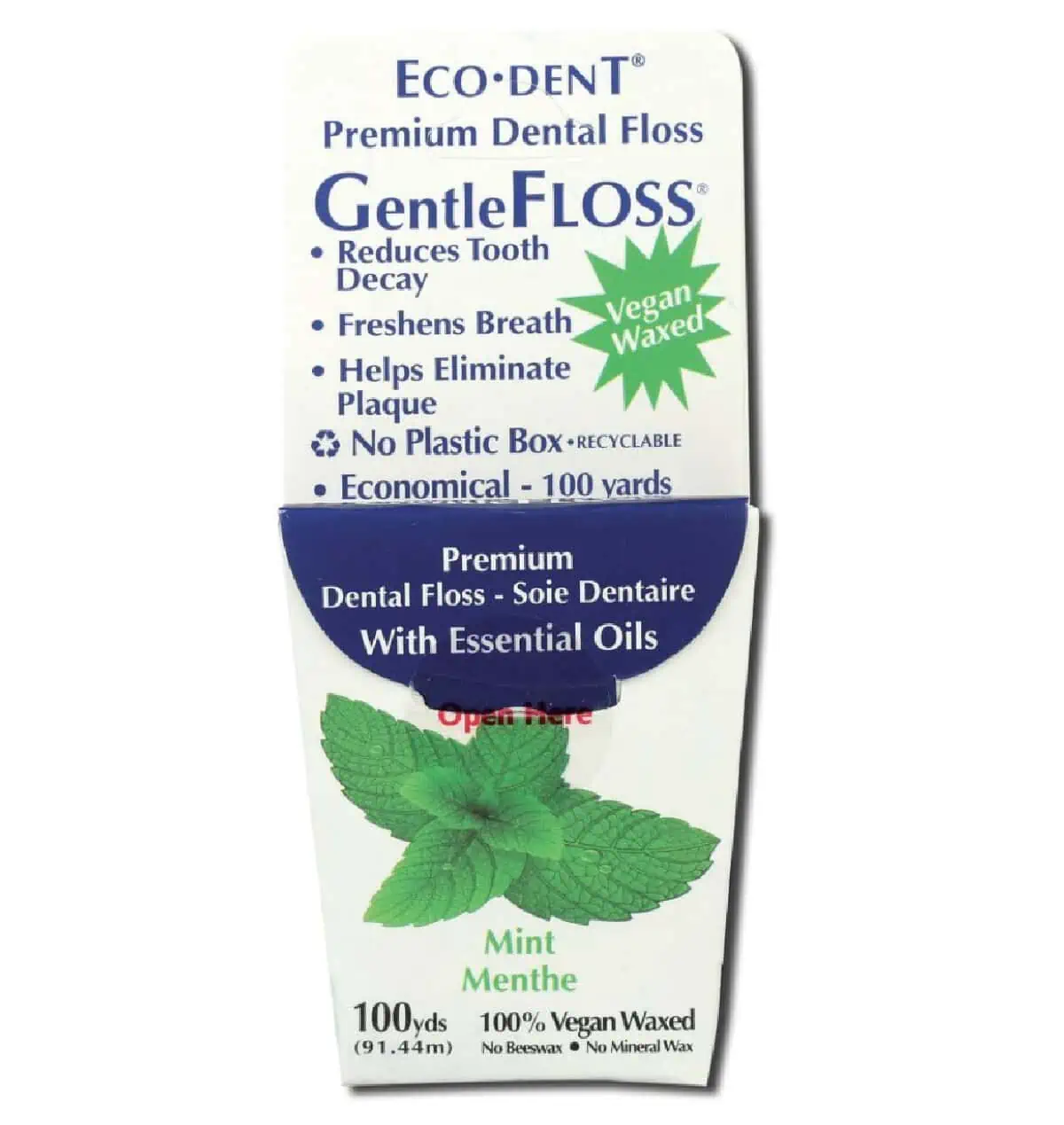 Using corn-based PLA, plastic-free Georganics offers three flavors of vegan and cruelty-free floss. Choose between charcoal, orange, and spearmint—all are compostable and refillable. With eco-friendly glass dispensers and stainless steels lids, you can get much better than this!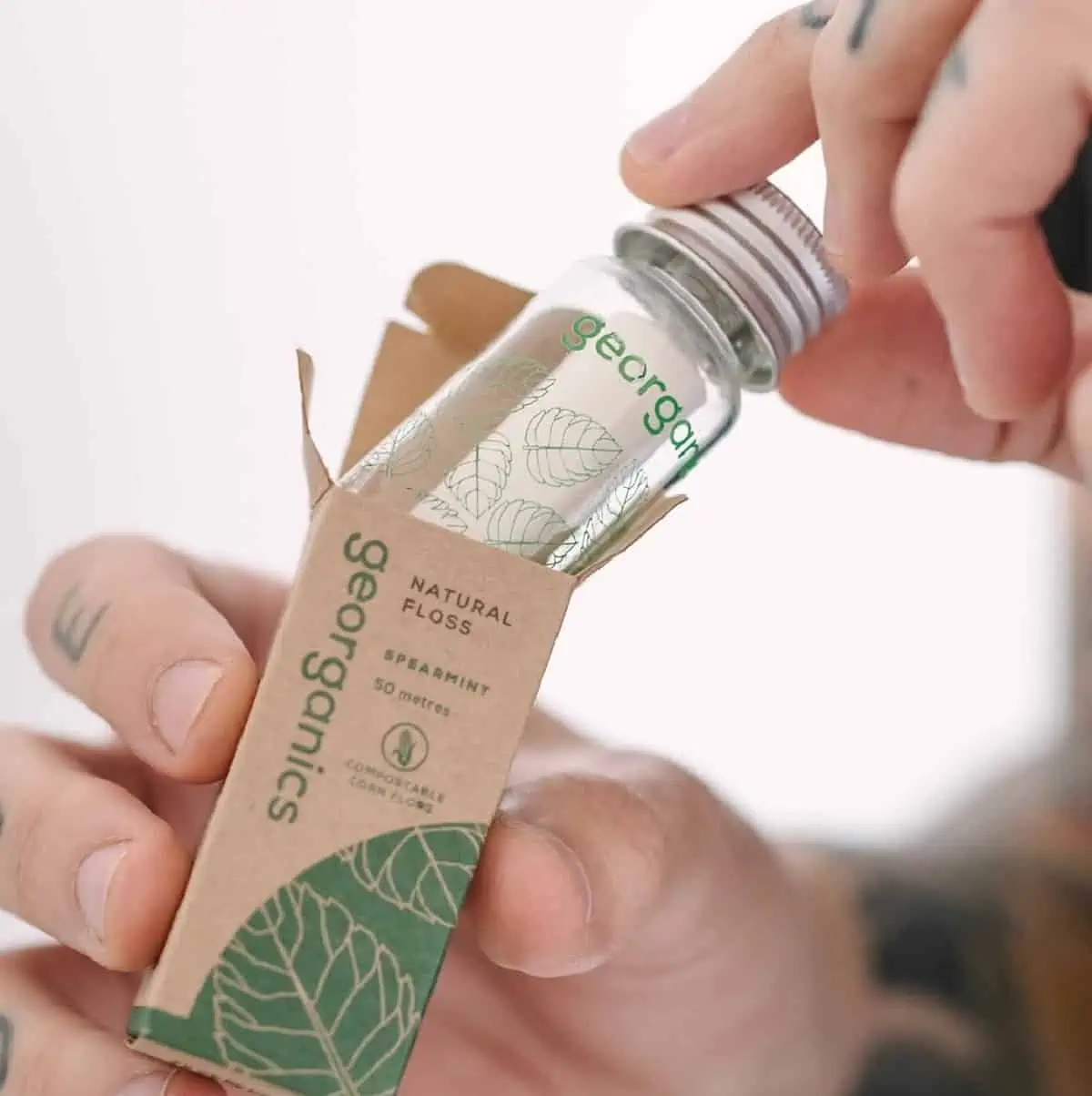 A popular brand that is easy to find in stores. Hello floss is PFAS-free and GMO-free and comes in peppermint or activated charcoal flavors. This floss has a great, non-shredding texture and it very easy to use.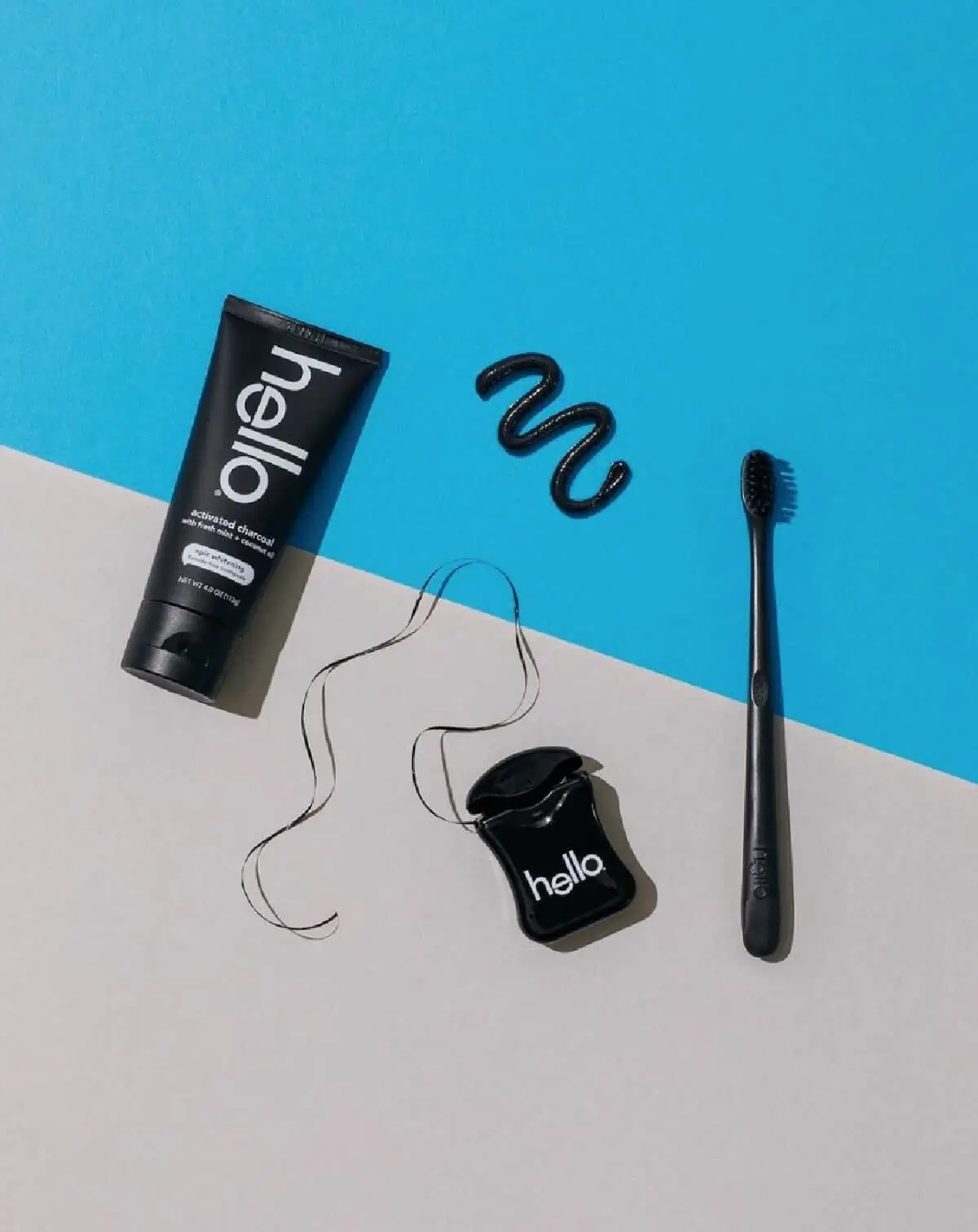 This vegan, plastic-free floss is eco-friendly and compostable. Huppy's fresh peppermint flavor is also hard to beat. Each adorable little jar is refillable and is completely without chemicals. Using candelilla wax and corn starch, this floss is silky and glides wonderfully between your teeth.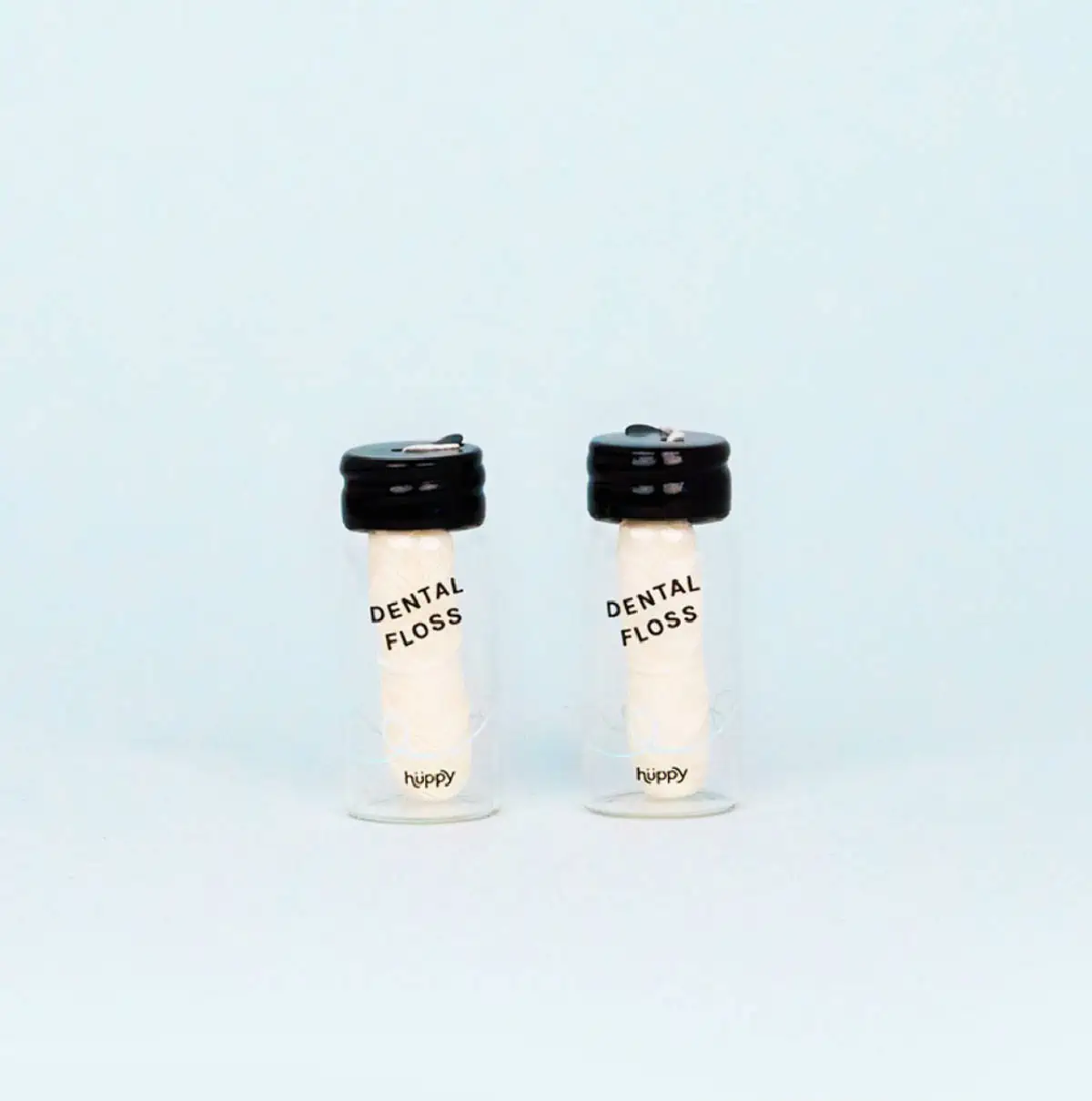 This grippy fiber floss has a natural corn base with a minty flavor. Poppits comes in a eco-friendly glass container with a metal cover, which is handy for traveling. They also offer 100% plastic-free toothpaste in three flavors/types.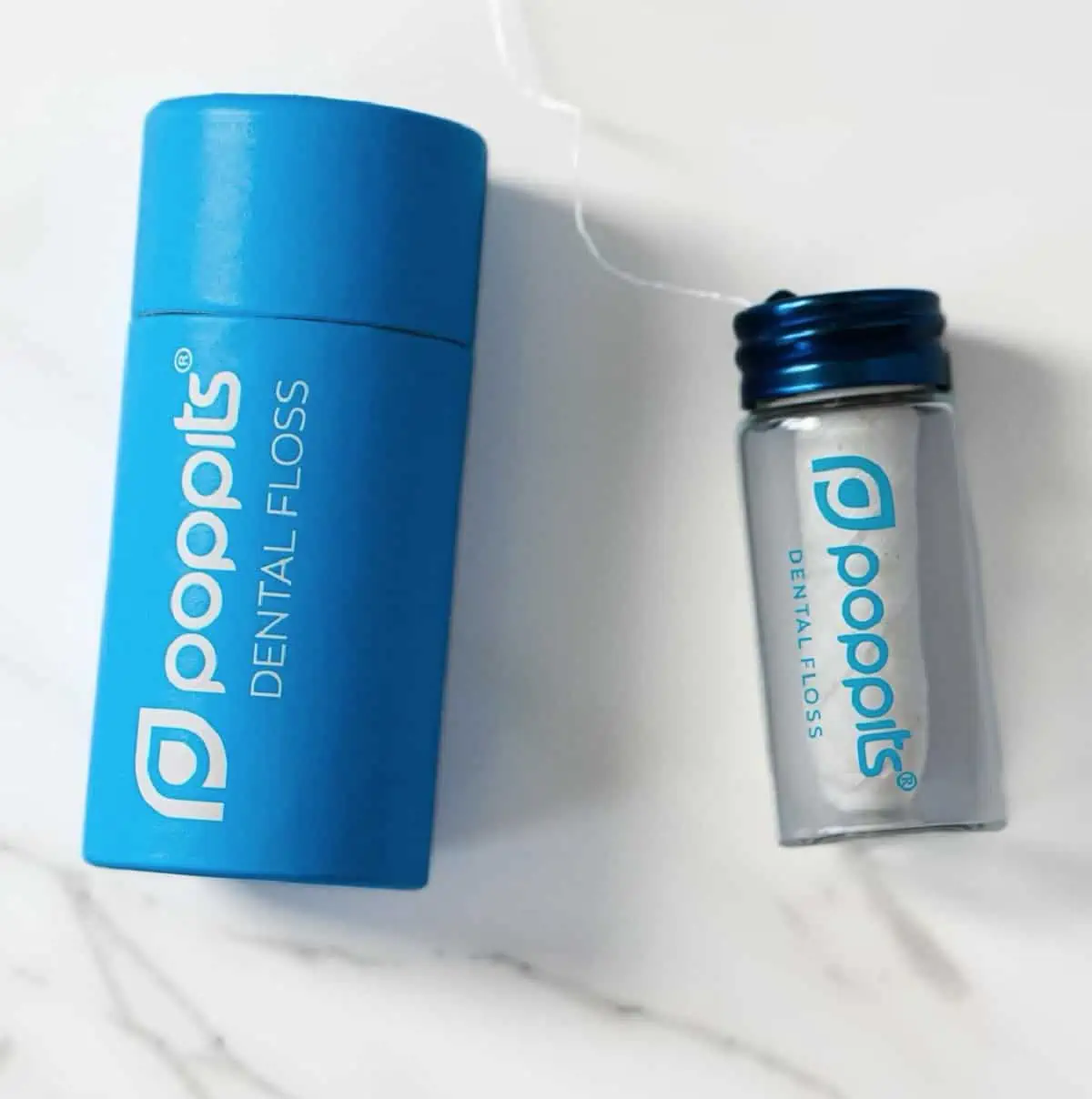 A safe and natural floss option that is gluten-free and has no artificial flavors, parabens, or teflon. The hydroxyapatite-infused polyester floss helps to remineralize and protect tooth enamel. Risewell's scrubby texture cleans extremely well and has a lovely spearmint flavor.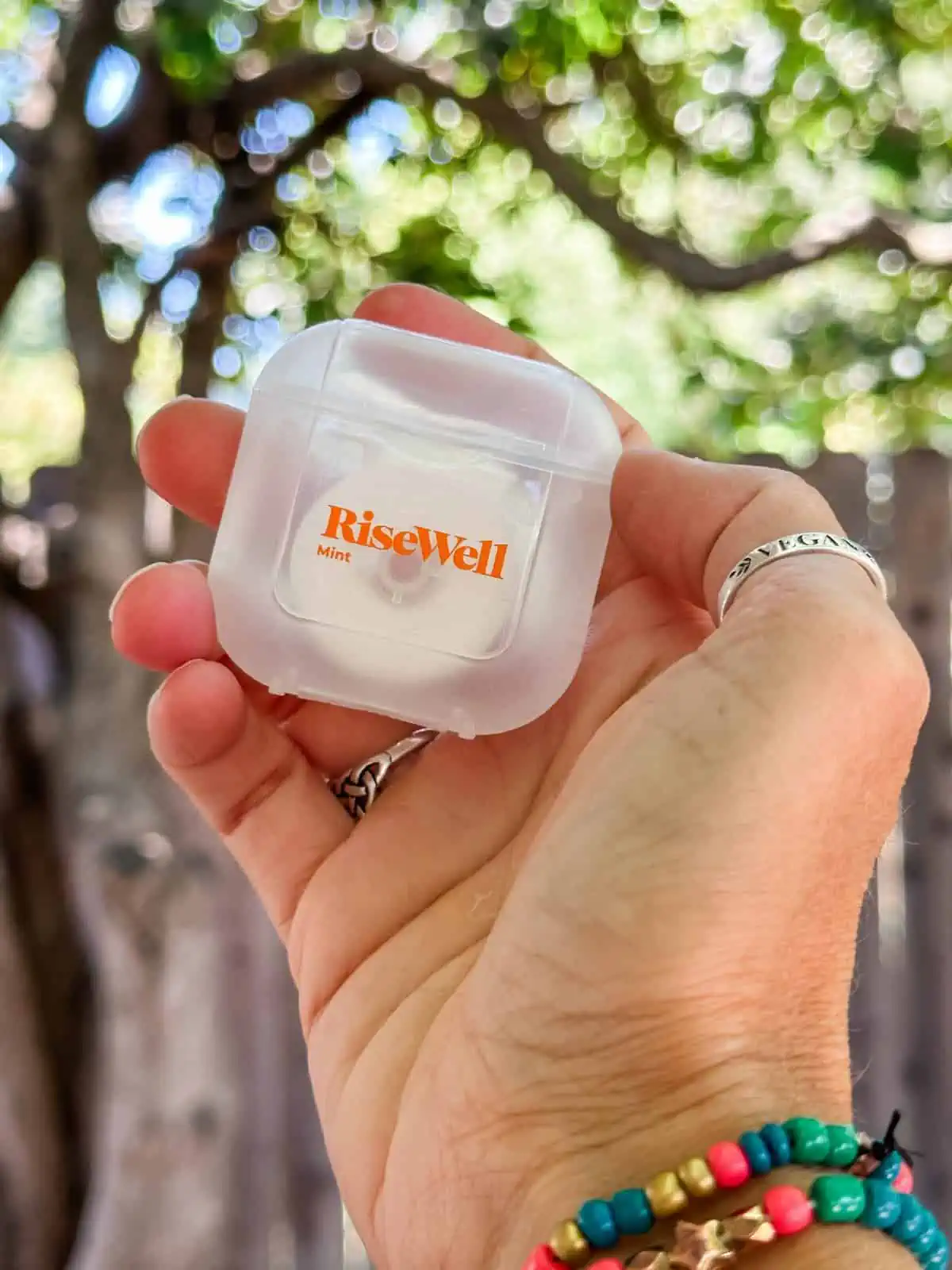 Brands with Vegan-Friendly Floss Options
While these brands aren't 100% vegan, they do offer a selection of awesome, teeth-cleaning flosses. These fantastic flosses may be more readily available in stores around you without a monthly subscription. Make sure to let us know in the comments below if you have a favorite floss that is not on this list!
Bambaw's eco-friendly sustainable floss uses plant-based PLA from cornstarch and has a refreshing peppermint flavor. Their zero-waste, refillable, stainless steel container is also a winner.
Dental Lace has a plant-based bamboo floss that is refillable and cruelty-free. The glass container is great for on-the-go and traveling. You can choose from unflavored or activated charcoal options.
EcoRoots offers a charcoal bamboo option that is eco-friendly, compostable/recyclable, gluten-free, and fluoride-free. This floss also contains no preservatives, colorings, or artificial sweeteners. The brand uses candelilla wax, peppermint, and tea tree oils to coat and flavor their gentle floss.
Radius Dental Floss also has a two vegan-friendly floss options that are resistant to shredding and are free of SLS, gluten, GMOs, parabens. There offer three flavors (Peppermint, Vanilla Mint, and Clove Cardamom) of Vegan Sponge Floss and a Peppermint Vegan Anywhere Floss with no artificial colors, sweeteners, or preservatives.
Vegan Floss FAQs
Does dental floss contain beeswax?
Yes, the waxed versions often do. Tom's of Maine Anti-Plaque, Dr. Tung's, and Desert Essence floss all contain beeswax, so they are not vegan-friendly.
What is plastic-free dental floss?
Floss that is made out of earth-friendly materials that are easily composted or can easily biodegrade back into earth. The floss itself may be made out of materials such as corn or bamboo. Also, if the containers for floss are made out of cardboard that can be composted or glass that can be recycled instead of plastic, it can be counted as eco-friendly as well.
What I can use instead of floss thread?
If finding a comfortable floss thread is challenging, consider trying a water pick. A few popular brands include Waterpik, AAU, and Nicwell.
Is Oral B cruelty-free?
Unfortunately, Oral B is not cruelty-free. The company itself tests on animals and allows its suppliers to do so as well. We hope that they will make a change soon.
Incorporating cruelty-free floss into your dental routine is not only an eco-friendly option, but also guarantees a sparkling smile without animal cruelty. With so many sustainable options on the market, it's easier than ever to make a positive impact on your oral health and the planet. So, go ahead and make the switch to planet-friendly floss—your smile and our Earth will thank you for it.
More Healthy Vegan Lifestyle Guides to Try
If you loved this guide, we know you'll love these fabulously fun guides for everyday vegan life.