If you're wondering, "is vodka vegan?" or looking for delightful vegan vodka cocktail recipes, or just curious what the best options are, read on, sweet friend! We promise you'll learn something new. Many thanks to our friends at Koskenkorva—makers of eco-friendly, vegan, sustainable vodka—who sponsored this article!
When it's time for happy hour, the last thing you want is to gamble on questionable spirits. Unfortunately, there still isn't always transparency about whether a drink is completely cruelty-free, which is especially ironic considering that it typically comes down to the clarifying process itself. While alcohol is vegan, there are many more factors to consider inside each bottle. You can visit our vegan alcohol guide to learn more about each type of alcohol and the animal products to watch out for in each.
In the case of vodka, it's time we clear up any misconceptions once and for all.
What is Vodka and How is It Made?
Colorless, odorless, and flavorless, vodka is traditionally distilled from fermented grains or potatoes. This results in a solution that's mostly water and ethanol, but sometimes traces of impurities may remain, which can contribute a different taste. It's typically 40 to 55% alcohol by volume (ABV) which makes it quite potent as far as alcoholic drinks go. By contrast, wine has an average of 12% ABV, and hard seltzer has a mere 4.5% ABV. That's why vodka is most often found as a component in other cocktails in mixed drinks, though purists insist it's best enjoyed neat or on the rocks.
Since this fining process is so rigorous, there are many potentially problematic ingredients used to obtain that perfect clarity. Some manufacturers use animal products, such as:
Potassium caseinate or casein, made from dairy
Gelatin, made from ground bones and hooves
Egg albumin, also known as egg whites
Other fining agents commonly used in alcohol production also include:
Isinglass, made from fish bladders
Bone char, made from ground bones
More compassionate producers are likely to use activated charcoal, which can come from coconuts or bamboo, instead.
Unfortunately, since these components aren't included in the final products, they're typically not listed on the label. If you're ever unsure, you'll need to contact the manufacturer directly to verify if your bottle is vegan friendly.
So… Is Vodka Vegan?
Generally, yes, vodka is vegan! It's made from fermented and distilled plants, no animals necessary. It's a bit trickier when you investigate the production methods because there might be animal products used as fining agents to remove impurities, such as off colors or tannins.
Fortunately, most mainstream vodka brands do comply with vegan standards. Nearly all distilled spirits are vegan, except for cream-based liqueurs and products that mention honey on the label. Some brands do go out of their way to make it known that they're ethically or sustainably produced, while others you may need to contact to make sure.
Flavored vodka is also vegan friendly, since those extracts are similar to the vanilla you might add to a cake batter. From strawberry to marshmallow and beyond, you can shake up and drink down some good trouble with all sorts of vodka options on hand.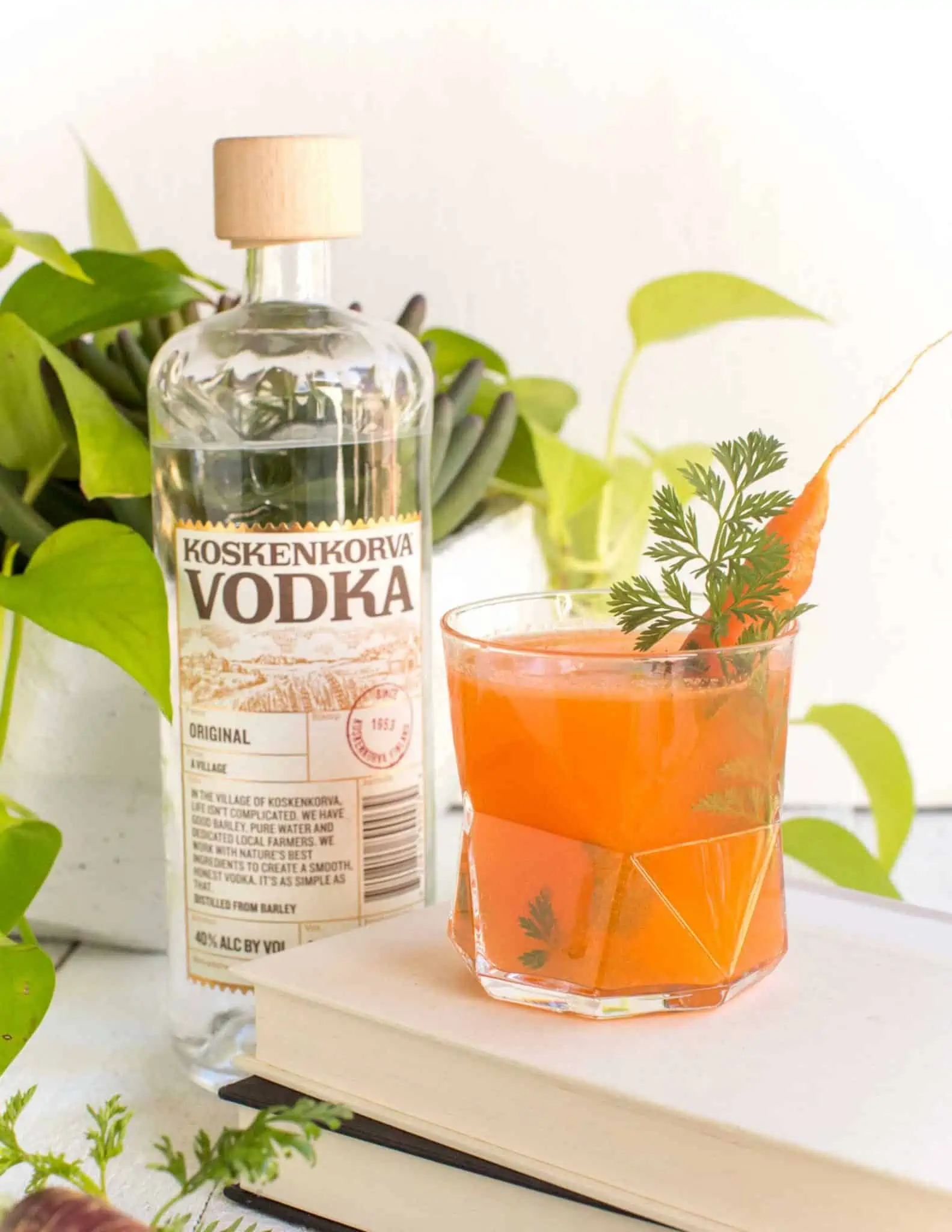 Where Does Vodka Come From?
Poland, Russia, and Sweden, otherwise known as the "vodka belt" all lay claim to creating this potent liquor. Records show the existence of vodka as the beverage we would recognize now as early as the Middle Ages, but there's evidence that lower proof versions existed well before that, used primarily as medicine. Northern, Central, and Eastern Europe countries still consume the greatest amounts of vodka per capita. In Russia circa 2019, that amounted to about 10 liters per person, and that's a steep decline from the overall high of 15.76 in 2011! Vegan or not, that amount is never recommended for any single person; always drink responsibly!
Creative Ways to Cook With Vodka
If you have just a few drops left in the bottle or simple don't want to drink it, vodka is a great ingredient for many cooking or baking adventures.
Pie dough: Use vodka instead of water to get a flaky, lighter crust.
Ice cream or sorbet: Add 1 – 2 tablespoons into the base before churning for super smooth results.
Pickles: Replace up to ¼ of the brine with vodka for an extra bite.
Icing: Mix a splash of vodka into powdered sugar to make a thick icing that will be great for piping out onto cookies that will dry to a crunchy finish.
What brands of vodka are confirmed vegan?
Here are a few mainstream options you're likely to find at the liquor store. Our favorite brand of vodka is Koskenkorva, made from distilled barley on truly sustainable farms in Finland!
Tito's Vodka
Absolut Vodka
Grey Goose Vodka
Ketel One Vodka
For more details about specific brands, consult Barnivore, which also has information about vegan beer, wine, cider, and more from across the world.
Which brands of vodka are NOT vegan?
The best way to see if a brand is vegan is tot check Barnivore, but here are a few that are non-vegan or the brands will not provide enough transparency to confirm that they are vegan:
Smirnoff Vodka
Pinnacle Vodka
Svedka Vodka
Other Vegan Vodka FAQs
Is vodka gluten-free?
Yes! Vodka contains no wheat ingredients and is safe for those with celiac disease to enjoy responsibly.
What's the nutritional value of vodka?
Since it's comprised of only water and ethanol, there are no sugars, carbs, fat, sodium, vitamins, or minerals in vodka. All the calories come from the alcohol itself, which amount to about 64 calories per ounce, or 97 calories per shot.
Does vodka expire?
Kept sealed in a dark, cool place, unopened bottle of vodka can easily last for many years. For best results though, you should plan to enjoy within 2 years of purchase.
Is Whipped Cream Vodka Vegan?
It's possible it could be, but unfortunately the most popular brand, Smirnoff Twist Off Whipped Cream, may not be vegan. According to Barnivore they say, "We currently do not test our products to verify that they are Vegan, and therefore, cannot make any claims about its Vegan status. We also are unable to verify if the ingredients used are vegan, as the ingredients of our products are proprietary." In other words, it's possible it's vegan and it's possible it's not vegan — but there is no way to confirm because the Smirnoff company does not maintain that level of transparency.
Is Vodka Sauce Vegan?
If vodka is vegan and tomatoes are just whole fruits (yes, botanically speaking, tomatoes are fruits, not vegetables!) then why wouldn't vodka sauce be a safe bet? This classic pasta topper gets its richness from heavy cream, so unfortunately, most prepared bottles of vodka sauce are not vegan. The good news is that it's incredibly easy to make yourself with a wide range of alternative milks.
You can convert any traditional recipe by swapping butter for olive oil or vegan butter, and heavy cream for full-fat coconut milk. If it calls for Parmesan cheese, you can either omit it or add in a spoonful of nutritional yeast. For extra richness, blend in some soaked cashews or hemp seeds to really take it over the top! Mix it all up with some al dente penne pasta for a savory treat that your Italian nonna would be proud of.
Vodka Cocktails You Want to Raise a Toast With: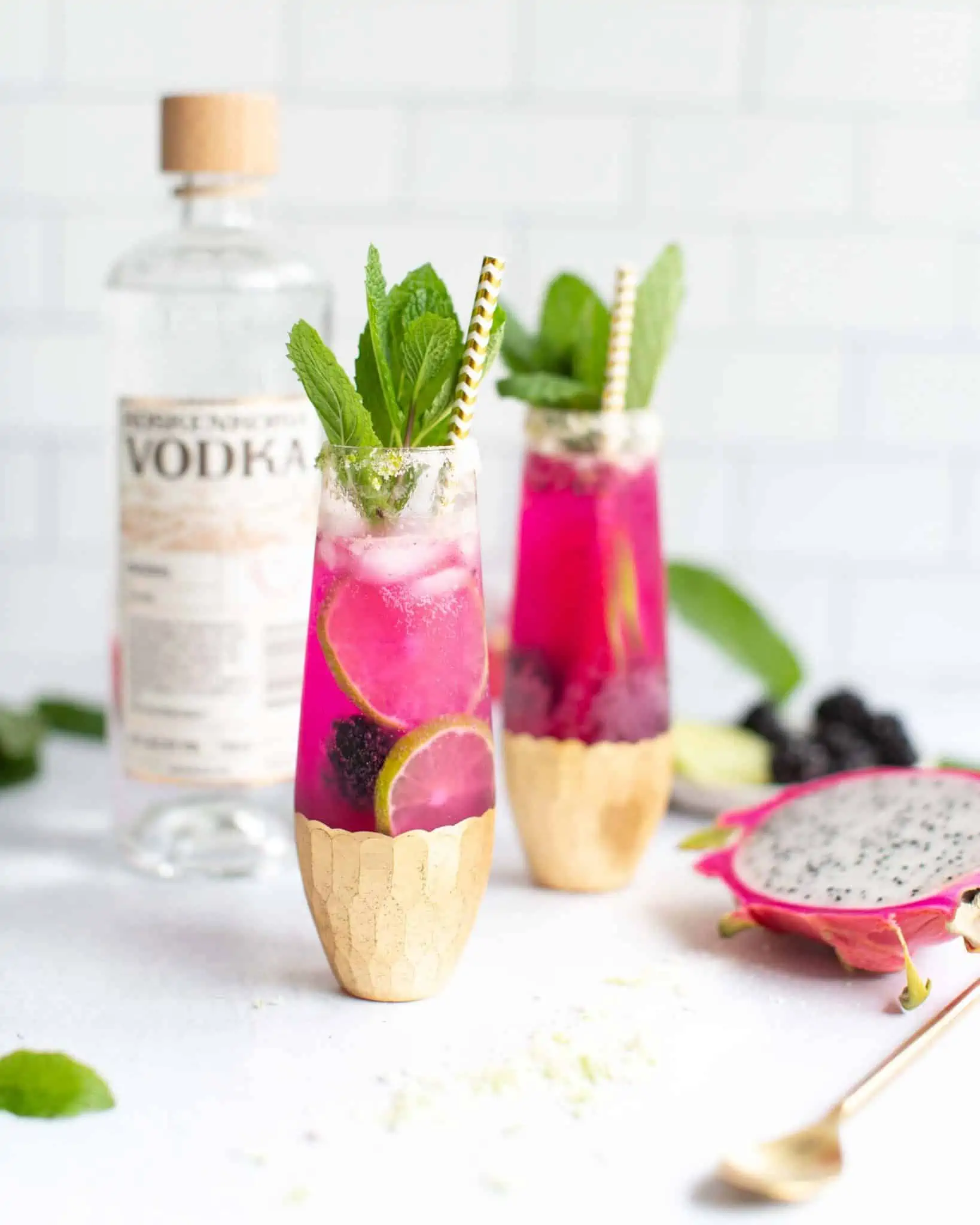 Thanks again to our sponsor Koskenkorva and Marussia Beverages. If you're looking for a vegan, eco-friendly, sustainable vodka distillery, check them out! Recipe and vegan vodka cocktail photography by Michelle Cehn. Article written with support from Hannah Kaminsky. Content copyright of World of Vegan™, all rights reserved. Please note that this article contains affiliate links which means shopping through them supports World of Vegan—thank you!