It's officially April which means Earth Day is upon us! On Earth Day, people all over the world celebrate the Earth and take huge strides towards becoming a more eco-friendly planet. There are many ways you can participate in Earth Day and green your routine, including recycling, taking quicker showers, using less energy resources, biking, or taking public transportation. But the most overlooked positive step you can take to protect the earth is adopting a vegan diet!
Choosing to eat a vegan diet will help the planet in more ways than one. Going vegan not only saves animal lives, prevents animal suffering, and promotes better human health, but it will also save large amounts of resources currently used on factory farms to raise animals for meat.
Eat Sustainably: Choose Vegan!
Did you know that it takes a whopping 441 gallons of water to produce just one pound of meat? That is outrageous! Not to mention all the wheat and energy that also goes into producing that one pound of meat.
Let's save water and other precious resources! By going vegan, you will also help reduce the impact of climate change and pollution. Animal agriculture on factory farms causes more greenhouse gas emissions than all of the transportation in the world combined! Thus, while driving a Prius certainly helps our environment, cutting meat from your diet—even a few meals a week—will help the Earth even more.
Choosing a vegan diet can also help fight hunger. Roughly 47% of soy and 60% of corn produced in the United States are fed to farm animals. Meanwhile, an estimated 1 in 9 people in the world do not have enough food to eat to lead a healthy lifestyle. There is definitely something wrong with this picture! Imagine how many more people we can feed if we stopped raising animals for meat.
Celebrate Earth Day Every Day!
I am so ecstatic that Earth Day exists and that so many people choose to celebrate moving towards a more eco-friendly world. Check out local events during this month that are happening in your area and spread the word about veganism. But don't let your celebration of our precious planet stop there. Celebrate Earth Day every day, by choosing to be as sustainable and eco-conscious as you can.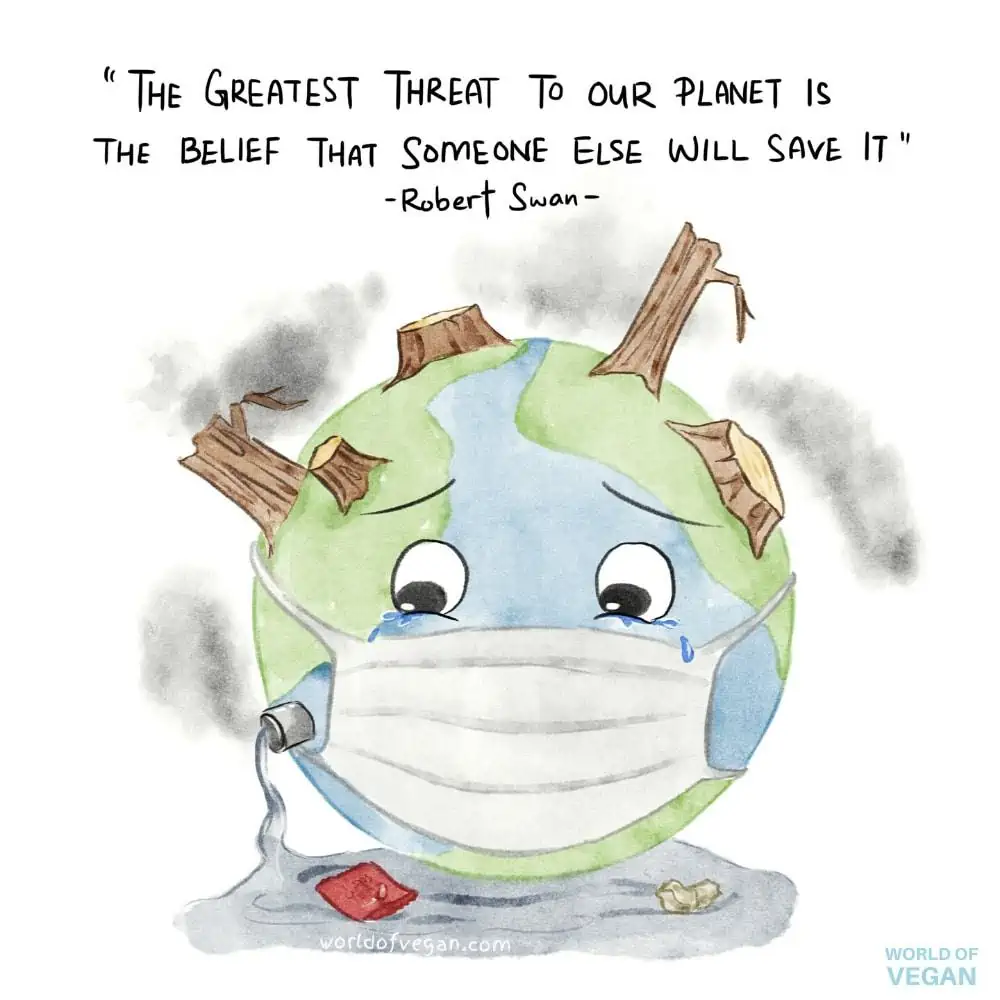 [iframe id="https://www.youtube.com/embed/DhGU0cQXUGs"]