Are markers vegan? And more specifically, are the world's most popular Crayola markers vegan? Inquiring minds and conscious plant-based parents everywhere want to know! In this article we'll break down the ingredients to look out for when buying markers, as well as which marker brands are vegan-friendly.
Whether you have kids eager to fill sketch pads with colorful drawings or just love to color yourself, we're here to help you find the best options that work well and are cruelty-free.
Filling your art cabinet with compassionately and sustainably made art supplies may take a little extra thought and effort; but we promise you that your cruelty-free life can be every bit as colorful without using animals.
Let's get to it!
Are Markers Vegan?
The vegan status of markers depends on a couple of things. Markers can be vegan-friendly if they are free of pigments or dyes that come from animals and also other animal-based additives. Sadly, this is not as common as you'd think.
While the outside barrel of the marker is usually made out of non-recyclable plastic (though they can be housed in glass or aluminum), the insides have the ingredients that we need to investigate. Did you know that there are four parts that actually make up the inside a marker?
It can be tough to tell if a marker is vegan unless you contact the company to ask.
Are Crayola Markers Vegan?
So, are Crayola markers vegan? The answer is no because they use many animal-based dyes and additives. But, are all markers off limits? Now way! There are a number of marker brands that use polyester, resins, and solvents that are man-made or plant-based, and use inks that are free of any animal by-products.
Find a list of the most popular vegan marker brands below.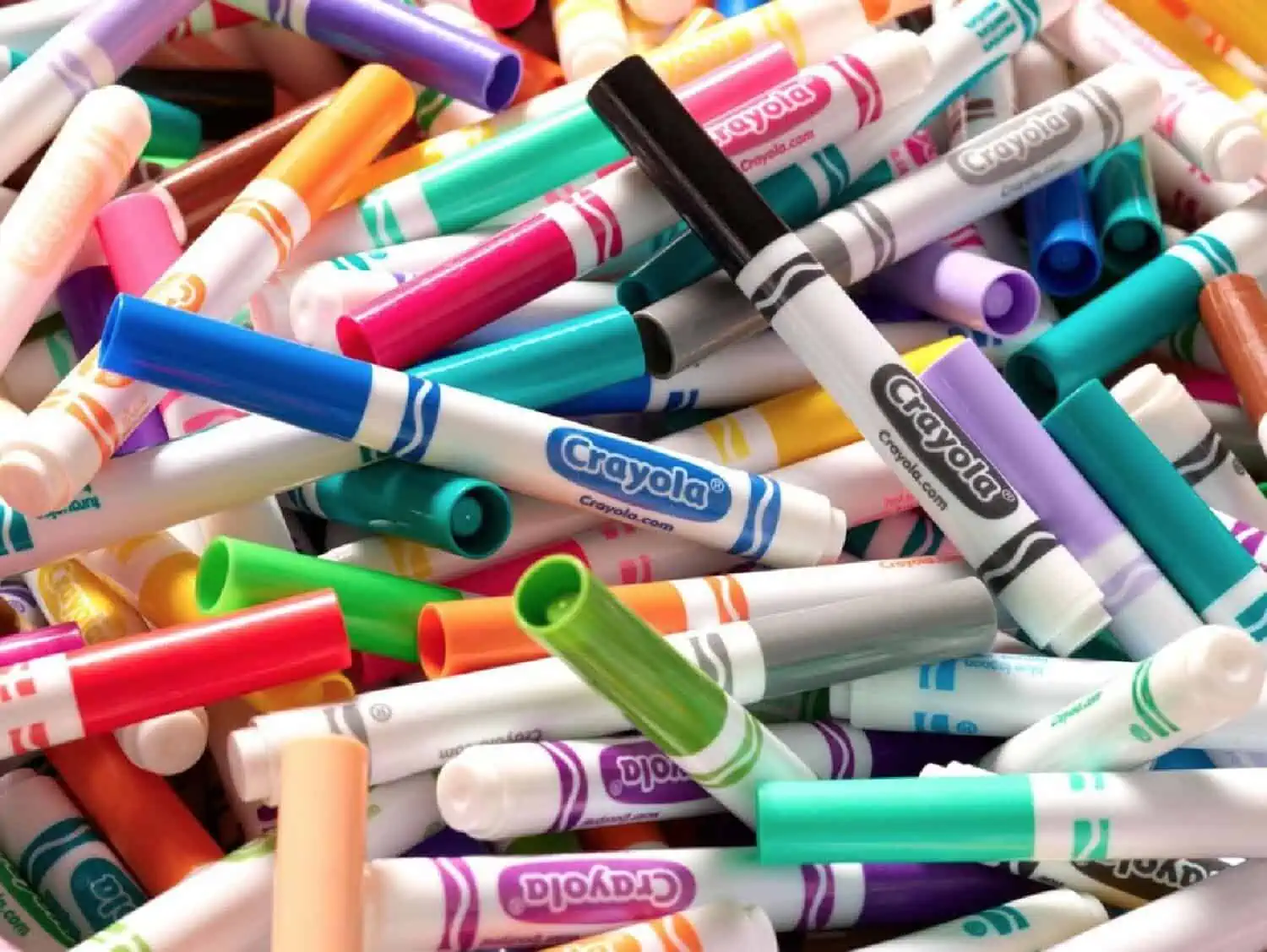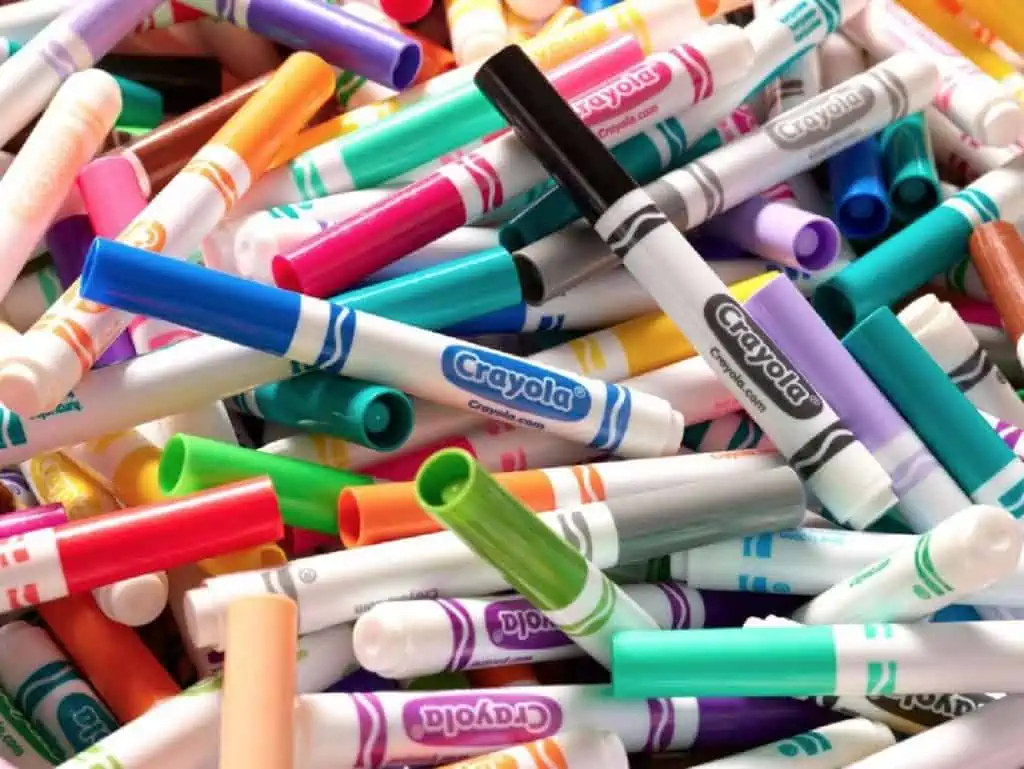 Are Expo Markers Vegan?
After speaking with an employee of the Newell Company, they shared with us that there are no animal products used in the creation of the Expo markers. They have a full list of ingredients here. So, Expo markers are most likely vegan-friendly, but the company cannot guarantee that the are completely free of cruelty. Here is their statement about animal testing: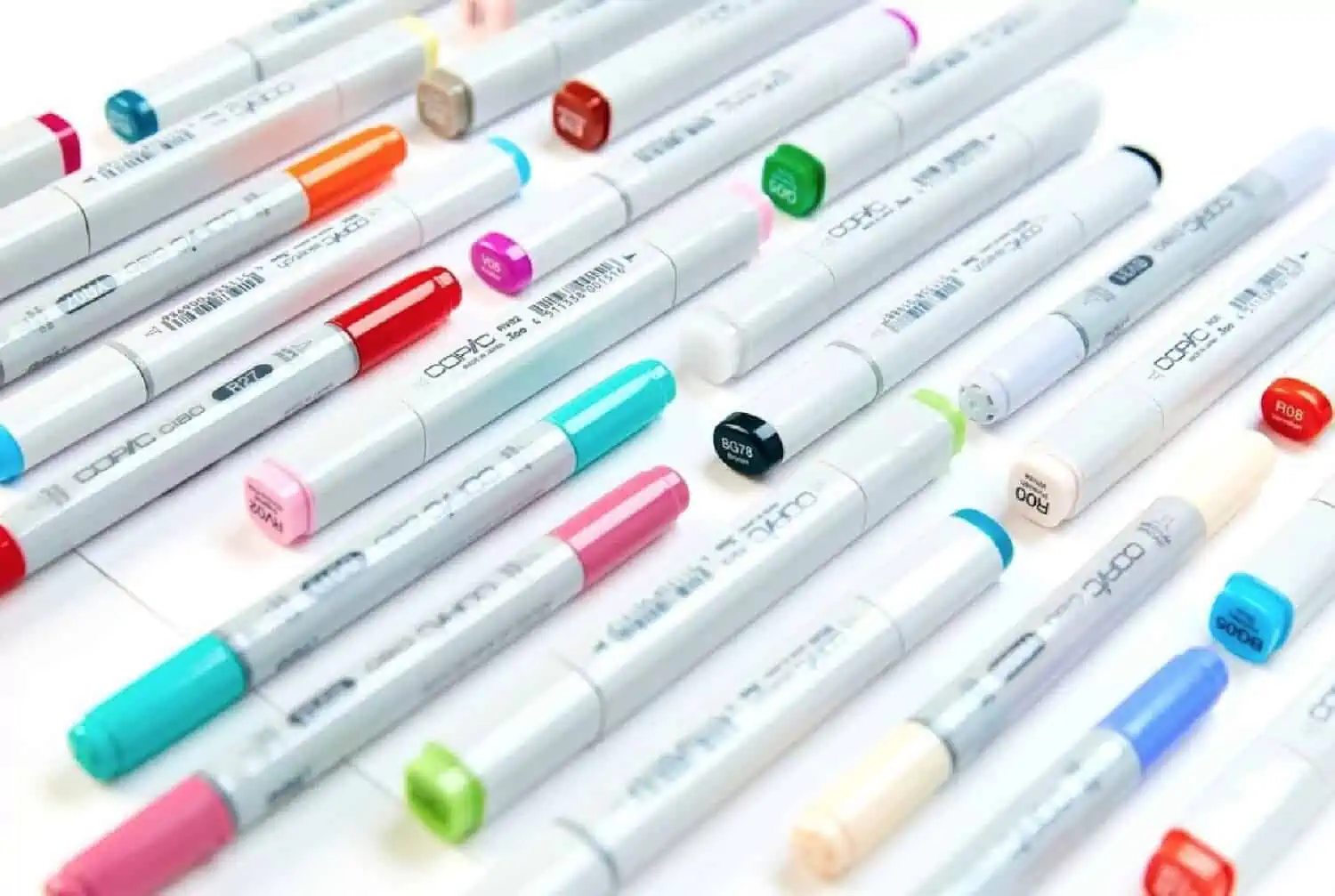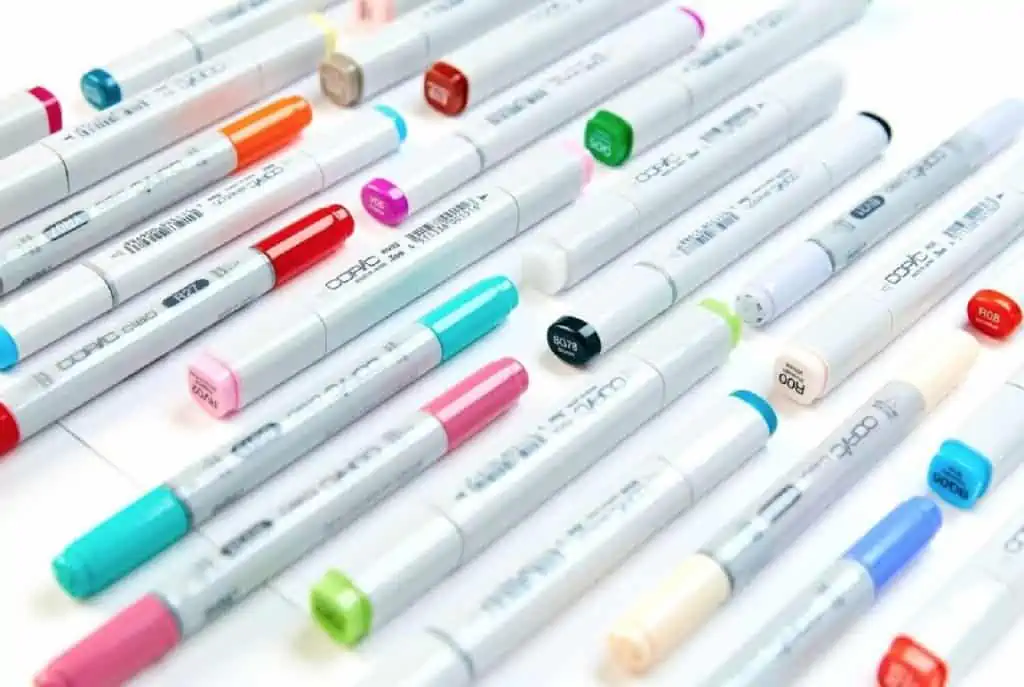 Best Vegan-Friendly Marker Brands
Even though we can't count on common marker brands to be vegan-friendly, there are a number of caring companies that offer mostly vegan-friendly, cruelty-free products such as vegan crayons, markers, and colored pencils. Here are our fan favorites:
Pencils: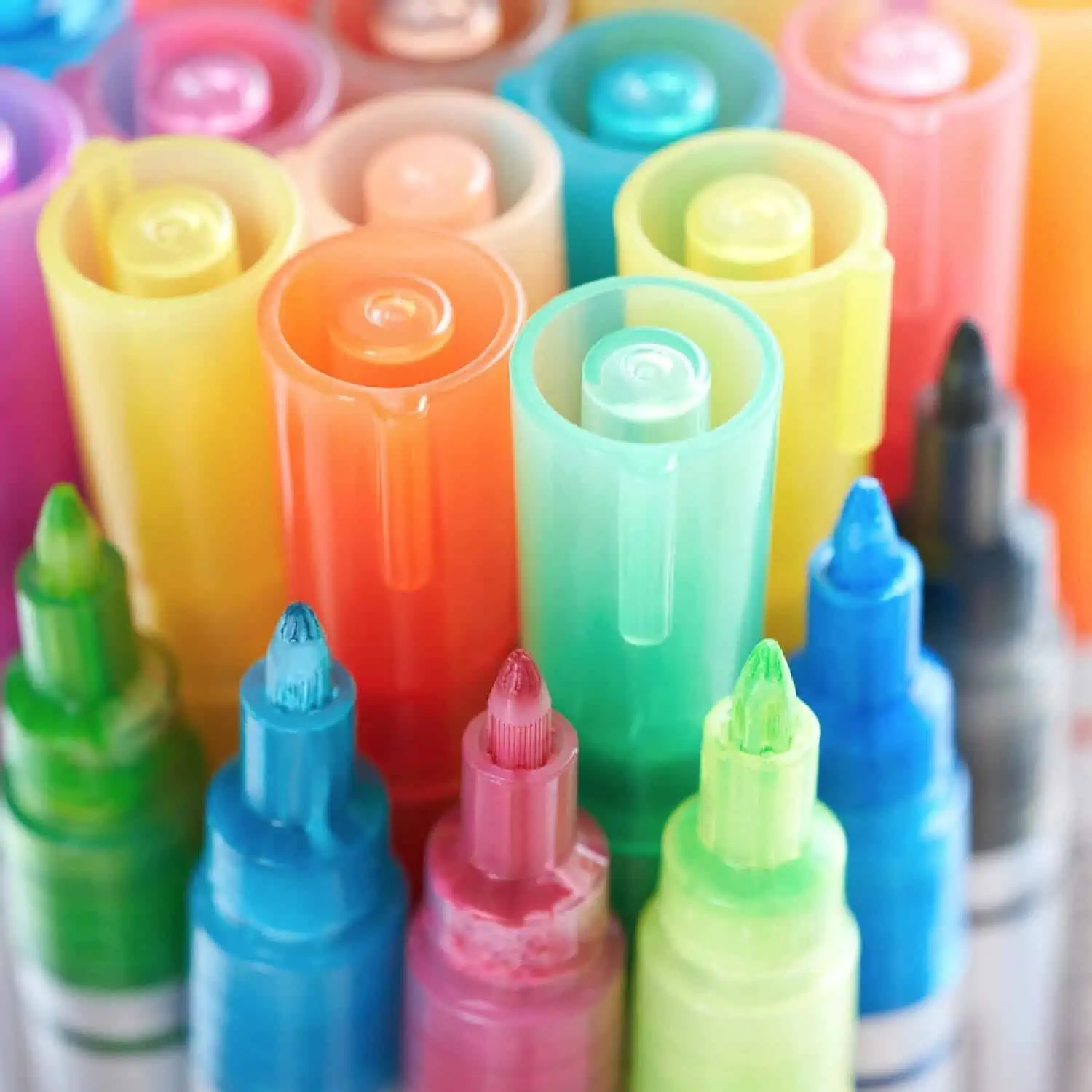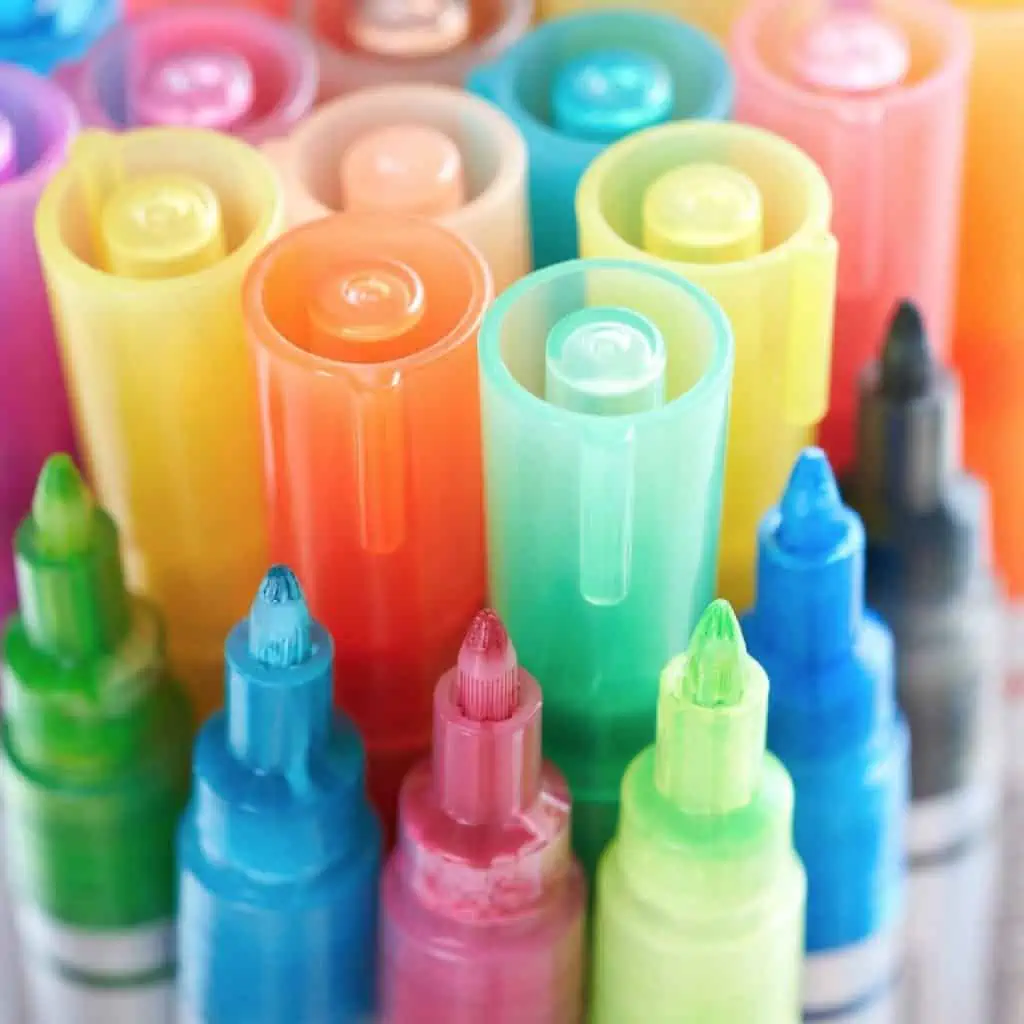 More Vegan Art Resources
This vegan markers guide is not sponsored by any of the brands or companies mentioned. This article answering the question "Are Crayola markers vegan?" was written by Gina House with support from Creative Compass and Michelle Cehn. Crayon and marker photography supplied by art supply companies' Instagram pages. Please note that this article may contain affiliate links which supports our work at World of Vegan.