Despite living in obscurity in the United States, tindora is a relative vegetable rock star in Southeast Asia. It grows with the tenacity of a week even in the most inhospitable conditions, producing copiously from the moment it begins to flower. Tindora is much more than just a side dish, providing incredible health benefits along with great taste. Every single part of the plant is edible, from root to shoot. No wonder it's treasured in so many cultures already!
What is Tindora?
Tindora goes by many different names, depending on what part of the world you're in. Scientifically speaking, the official term would be Coccinia Grandis.
The English translation is "ivy gourd," "kowai fruit," or "scarlet gourd," but it also goes by kovakkai in Tamil, tendli in Marathi, dondakaaya in Telugu. More nicknames and translations exist, but the Hindi word Tindora typically gets the most recognition.
Tindora grows as climbing vines and is part of the Cucurbitaceae family, like cucumbers, watermelons, and pumpkins. Fittingly, it's often described as a tiny gourd or squash, measuring only 1 ½ – 2 inches long with variegated green stripes.
Most are picked in this immature state to serve as a savory vegetable with a mild, slightly bitter flavor, but if left to ripen on the vines, tindora can turn red, soft, and become quite sweet.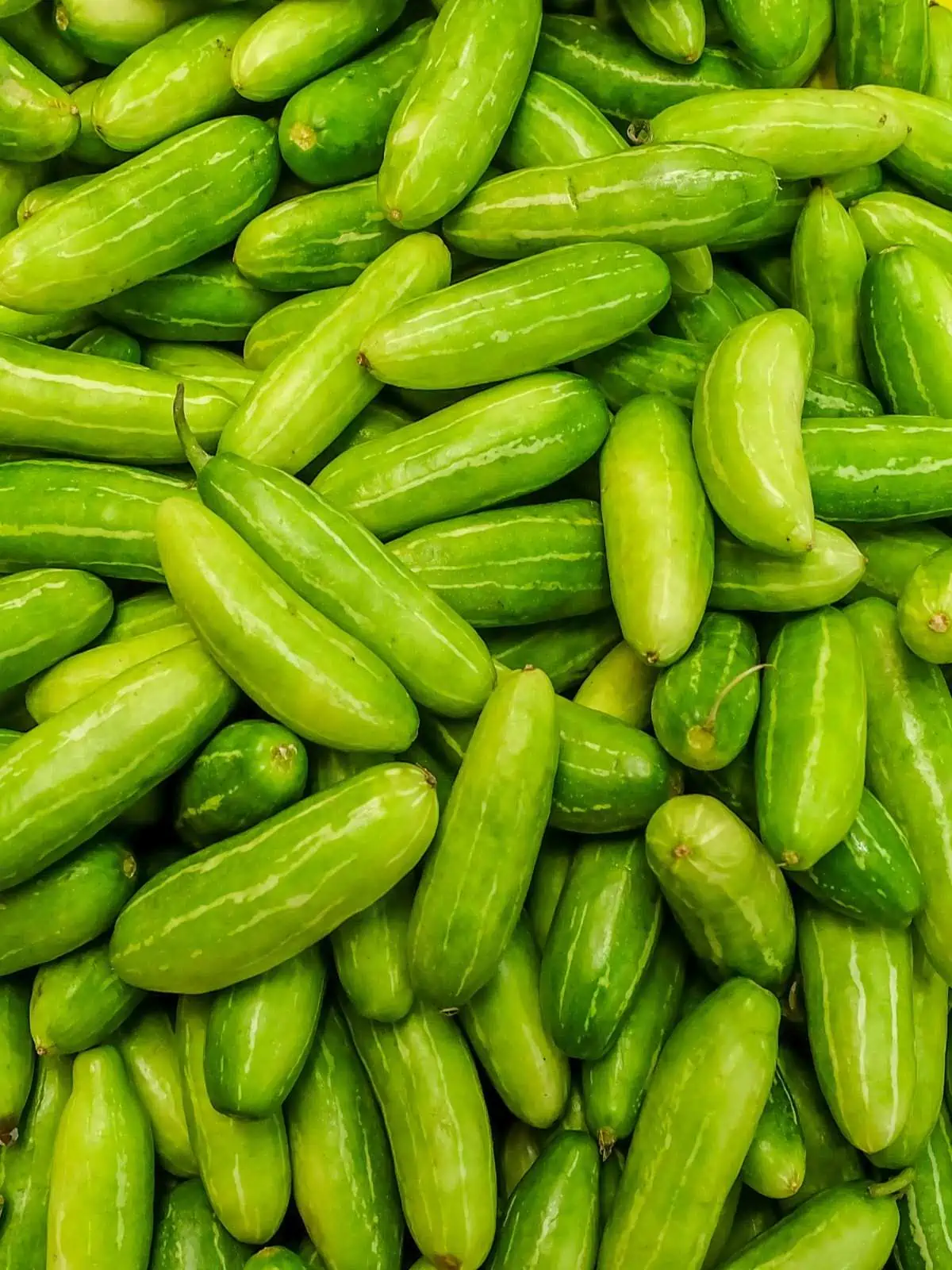 Where Does Tindora Come From?
Legend has it that tindora are originally native to East Africa but have spread and proliferated throughout all tropical climates. They're most often associated with Indian cuisine today, with strong roots in Malaysian and Thai cooking as well.
Tindora seeds have spread like wildfire throughout the centuries, transforming it into a tenacious and invasive species that bears fruit faster than a single person can eat it. It's both a blessing and a curse, as a rich source of beneficial nutrients to humans and animals, but also a threat to native plants.
Where Can You Find Tindora?
Mainstream supermarkets in the United States are unlikely to carry fresh tindora, but you may have better luck shopping with your local ethnic grocer. Look for firm fruits without any visible blemishes. They're perishable, so you should store them in a paper bag in the fridge for no more than one week for best results.
In warm enough climates, tindora are perennials which means they grow continuously and can be harvested all year long. They're most active during the summer when yields can average 12 – 15 tons per hectare (100 acres.) New plants can begin producing viable fruit in as little as 2 months, making them a vital food source across the world.
In colder regions outside of the prime growing area, you may have better luck finding frozen tindora, which are often already sliced and ready to use straight out of the bag. These are also sold online, though cold shipping can be prohibitive.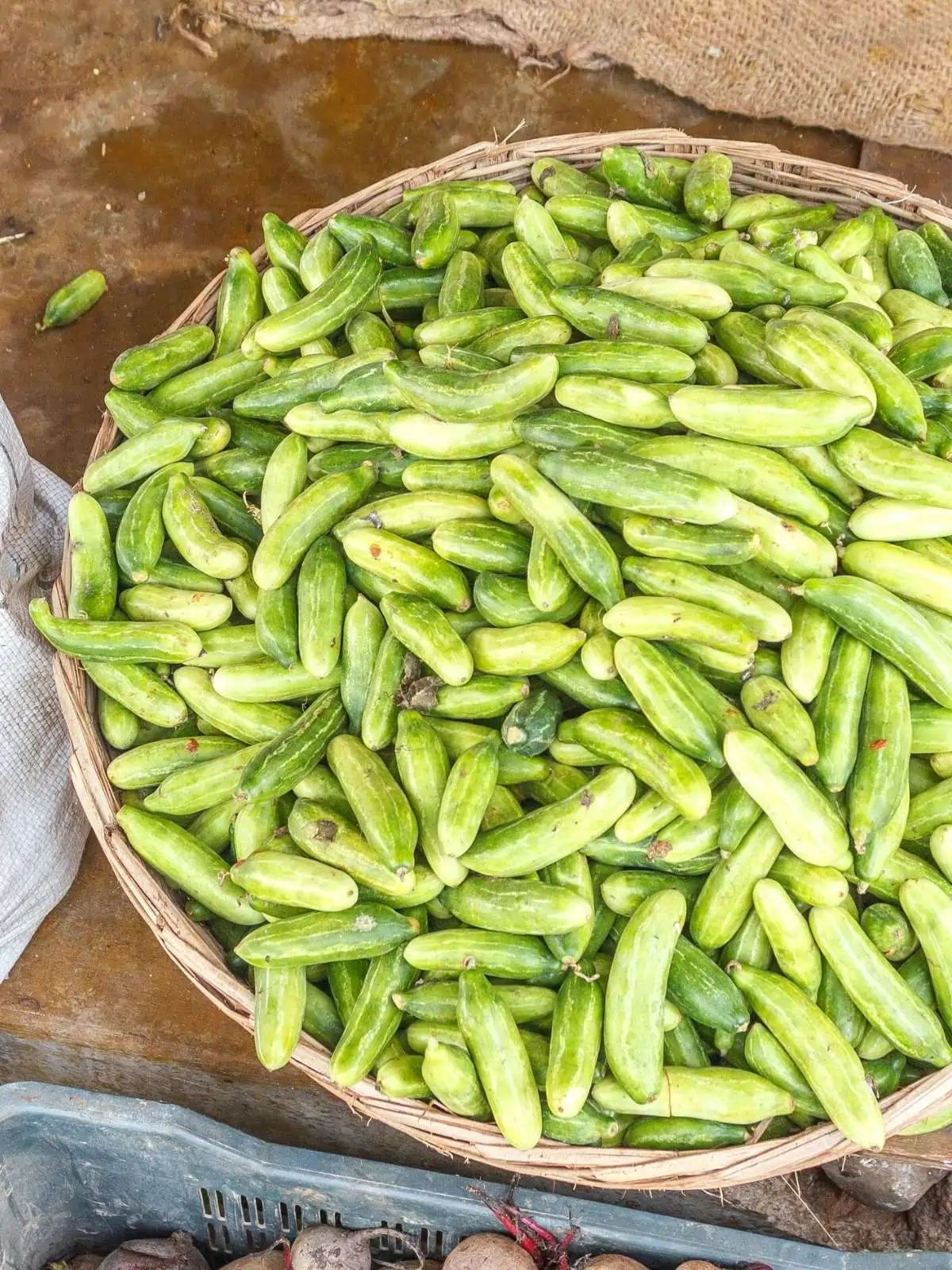 What are the Health Benefits of Tindora?
In the hierarchy of superfoods, tindora would easily rank near the top. Their leaves in particular have long been used for medicinal purposes in both Thai and ayurvedic healing, which goes further to classify them as herbs in their own rights. Historically, they've been used to treat everything from leprosy to fever, asthma, bronchitis, and jaundice.
For everyday nutrition, a dose of tindora is likely much more effective than apples for keeping the doctor away. They're notably high in:
Vitamin C
Vitamin A
Fiber
Protein
Antioxidants
In other words, regularly eating tindora could help strengthen your immune system, regular blood sugar, and enhance satiety which can aid in weight loss.
How Do You Prepare, Cook, and Eat Tindora?
Tindora is incredibly versatile since it can be eaten both cooked and raw. It's easiest to win over new fans with cooked tindora, which neutralizes the more bitter notes and adds more flavor through stronger, complex seasonings. A few easy ideas for cooking with tindora include:
Tindora curry, added to urad or lentil dahl or simmered with a spicy coconut milk stew
Vegetable or noodle stir fries
Roasted until crunchy as a snack or side dish
For raw preparations, adding vinegar and/or sugar can help tame the harsher flavors. This makes it particularly well suited to dishes like:
Papaya salad
Rice paper spring rolls
Pickles and chutneys
What are Good Substitutes for Tindora?
In case you can't find tindora in any form, don't panic. There are plenty of good alternatives that can mimic the appearance and texture in many recipes. Try one of the following vegetables instead:
Bitter melon, sliced
Green beans or wax beans, halved
Snap peas or snow peas
Asparagus, cut into 2-inch pieces
Zucchini, sliced into batons
Tindora Recipe From Plant-Based India By Dr. Sheil Shukla
Whether this is your first or five hundredth taste of tindora, the recipe from Plant-Based India is a guaranteed hit. Whole spices come together in a brilliant symphony of flavor, toasted to a bright, aromatic finish, and topped with herbaceous fresh cilantro.
It's a perfect contrast to the cooling taste and crisp texture of the lightly seared tindora, bringing out the very best the vegetable has to offer. It's a quick side dish to compliment any meal, or a perfect bowl-in-one when tossed with chickpeas, lentils, or cubed tofu.
Plant-Based India: Nourishing Recipes Rooted in Tradition by Sheil Shukla presents over 100 Indian recipes in brilliant color, with stunning photos to inspire and entice. Find the secrets to all your favorites and learn about entirely new dishes to expand your culinary repertoire, all with completely vegan ingredients. Start here to nourish an adventurous spirit and hungry mind with a real feast for the senses.
Dr. Sheil Shukla is a plant-based physician, artist, and cook working in the Chicagoland area. He's also the creator, recipe developer, and food photographer behind @plantbasedartist which as over 60,000 followers on Instagram. You can find more info and recipes on his website.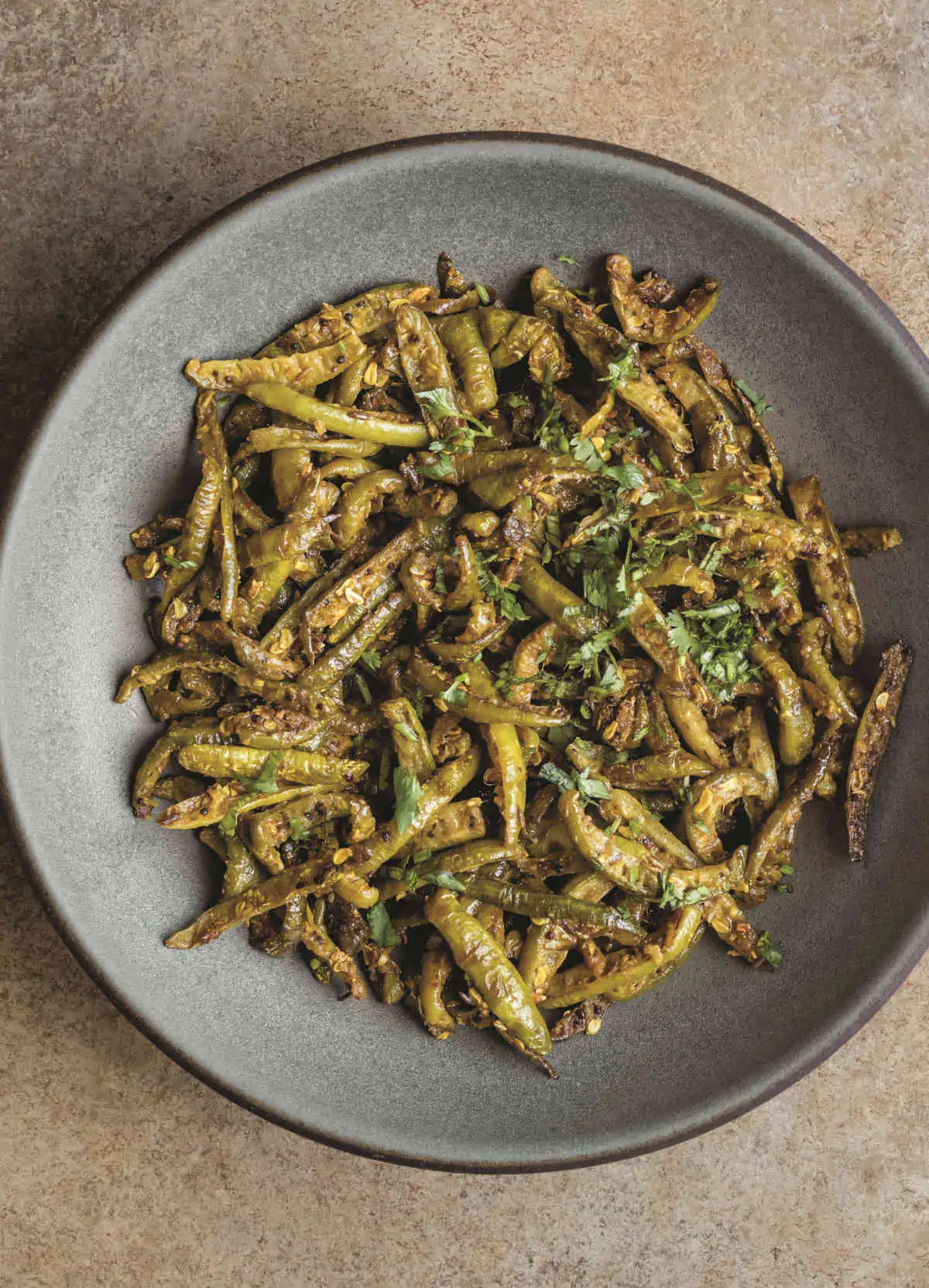 More Easy Vegan Indian Recipes To Try
1 pound fresh tindora
1½ tablespoons neutral oil, such as sunflower or grapeseed
¾ teaspoon cumin seeds
¾ teaspoon black mustard seeds
2 teaspoons grated ginger
pinch of asafetida, optional
½ teaspoon salt, plus more to taste
½ teaspoon ground coriander
½ teaspoon ground cumin
½ teaspoon garam masala
¼ teaspoon ground red chili, plus more to taste
¼ teaspoon ground turmeric
2 teaspoons finely chopped jaggery, or sugar
1 to 2 teaspoons fresh lime juice, from about ½ lime
Freshly chopped cilantro, optional
Trim the ends of the tindora. Slice each tindora in half lengthwise, then slice each half once or twice to make thinner slices. Discard any pieces of tindora that are red on the inside. Set aside.

Heat the oil in a deep, wide nonstick pan over medium-high heat. Add the cumin and mustard seeds and toast until the mustard seeds pop, about 30 seconds.

Reduce the heat to low, stir in the ginger and asafetida (if using), and continue to stir until fragrant, about 30 seconds.

Add the sliced tindora and salt, and increase the heat to medium. Cover and continue cooking until the tindora is tender and starting to brown, 20 to 25 minutes. Stir about every 5 minutes to prevent the tindora from sticking to the bottom of the pan or burning.

Remove the cover, stir in the coriander, cumin, garam masala, chili, and turmeric, and continue to cook for about 1 minute to toast (but not burn) the spices.

Remove from the heat, stir in the jaggery and fresh lime juice, and garnish with cilantro, if desired.
Calories: 86kcal | Carbohydrates: 6g | Protein: 3g | Fat: 6g | Saturated Fat: 1g | Polyunsaturated Fat: 3g | Monounsaturated Fat: 1g | Trans Fat: 0.04g | Sodium: 297mg | Potassium: 124mg | Fiber: 0.5g | Sugar: 2g | Vitamin A: 46IU | Vitamin C: 33mg | Calcium: 45mg | Iron: 3mg
Recipe from Plant-Based India: Nourishing Recipes Rooted in Tradition © Dr. Sheil Shukla, 2022. Reprinted by permission of the publisher, The Experiment. Available everywhere books are sold. theexperimentpublishing.com. Article written with support by Hannah Kaminsky and edited by Rachel Lessenden.