The issue of single-use plastics has been top of mind lately with many corporations and cities, like my hometown of Oakland, California, taking a first step by regulating plastic straws. This is important for many reasons.
According to the World Economic Forum:
"A full 32 percent of the 78 million tons of plastic packaging produced annually is left to flow into our oceans; the equivalent of pouring one garbage truck of plastic into the ocean every minute."
The World Economic Forum predicts that if we continue on this trajectory, there will be more plastic than fish in our oceans by 2050. That plastic threatens marine life. Sea Turtle Conservancy estimates more than 100 million marine animals are killed each year as a result of plastic debris in the ocean. They may die from entanglement or due to mistaking broken down plastic for food.
Years ago I attended a fascinating talk by WildCare Director of Wildlife Solutions and Advocacy Kelle Kacmarcik, where she shared photos as well as the contents of the stomachs of sea birds who had starved to death because their stomachs were so full of plastic they couldn't get the nutrients they needed to survive.
While it's devastating to think of the scale of the problem, the good news is we can all be a part of the solution—and it's a fun challenge. Here are a few tips for reducing your reliance on single-use plastics that'll also help make your life healthier:
1. Buy in bulk.
Bring your own bags to the grocery store and head to bulk bins for beans, legumes, grains, cereal, and lots more. This will not only keep plastic out of the landfill, but can also help you save money.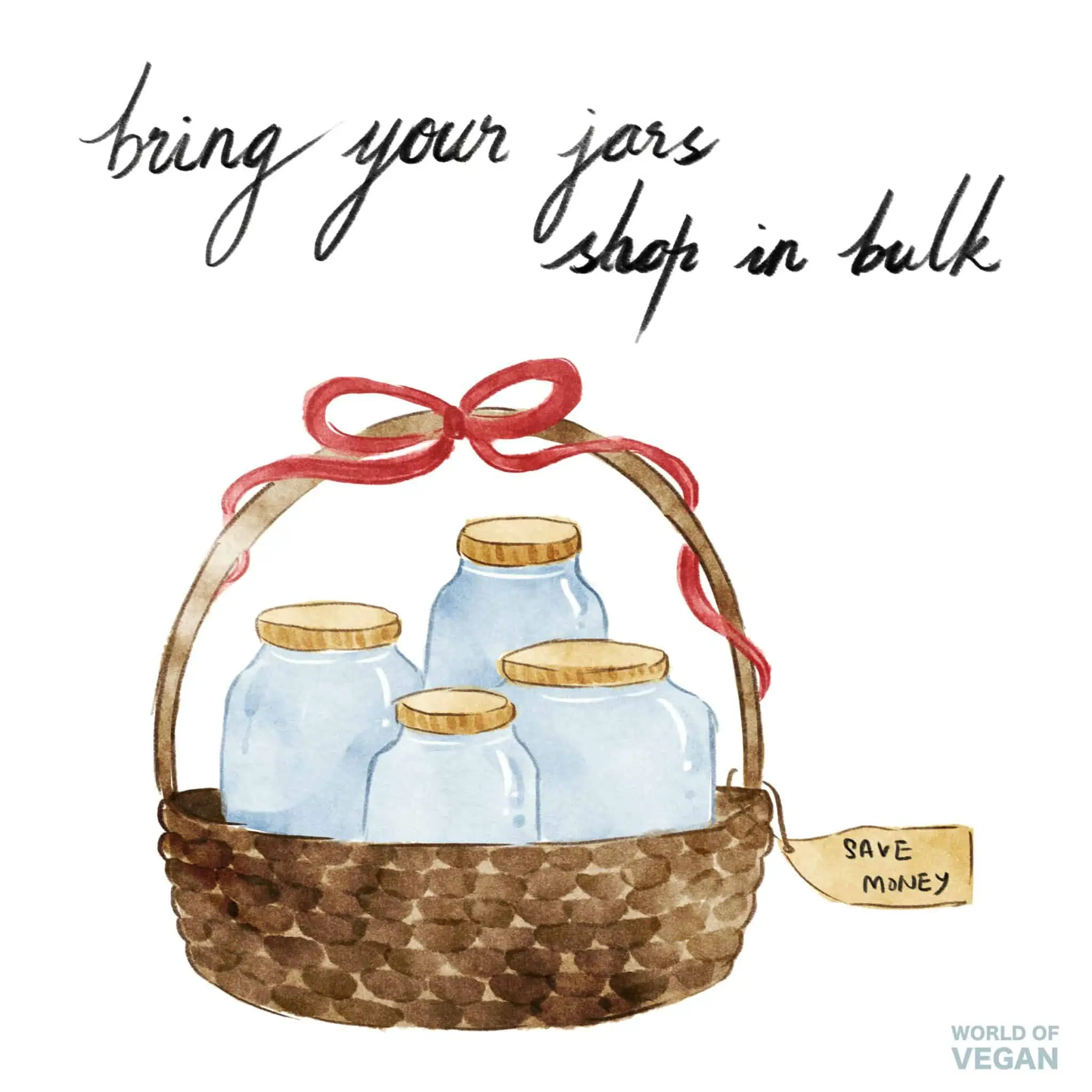 2. Support your local farmers' markets.
Bring your own containers and reusable bags and head to the farmers market. Not only will you get to meet the people who are growing your food, but you can get fresher produce and avoid plastic that often contains fresh fruit, berries, tomatoes, carrots, etc.
3. Make your personal care plastic-free.
More companies and shops are popping up to help consumers avoid single-use plastics like FillGood. This online retailer sells cruelty-free home care (dishwashing detergent, laundry detergent, hand soap, etc.) and personal care products (soap, shampoo, etc.) in mason jars or other plastic-free packaging that can be reused, or better yet, returned to them and refilled.
San Francisco Bay residents can also enjoy home delivery from FillGood. To date, they've helped customers avoid 1200 pounds of disposable plastics. Other areas may have similar stores or services—a little research goes a long way. Your local natural foods store is a good place to start!
4. Bring a bottle.
This one is easy and most people are doing it already. Bring a Hydro Flask or some other refillable bottle wherever you go and forego the bottled water. If you're a coffee or tea drinker, you can also bring your own reusable coffee mug with you to any cafe and they will use that in place of a disposable single-use cup. Bonus—many coffee thermos options are insulated so your hot beverage will stay hot longer!
As with diet change, keep focused on progress, not perfection. Changing our habits is a challenge, but when we note the successes we've had and repeat, we're more likely to succeed rather than feeling frustrated and giving up. Every step is a small personal victory. Let me know how your efforts go and if I can help in any way. I'm still very much at the beginning of this journey and look forward to taking it with you!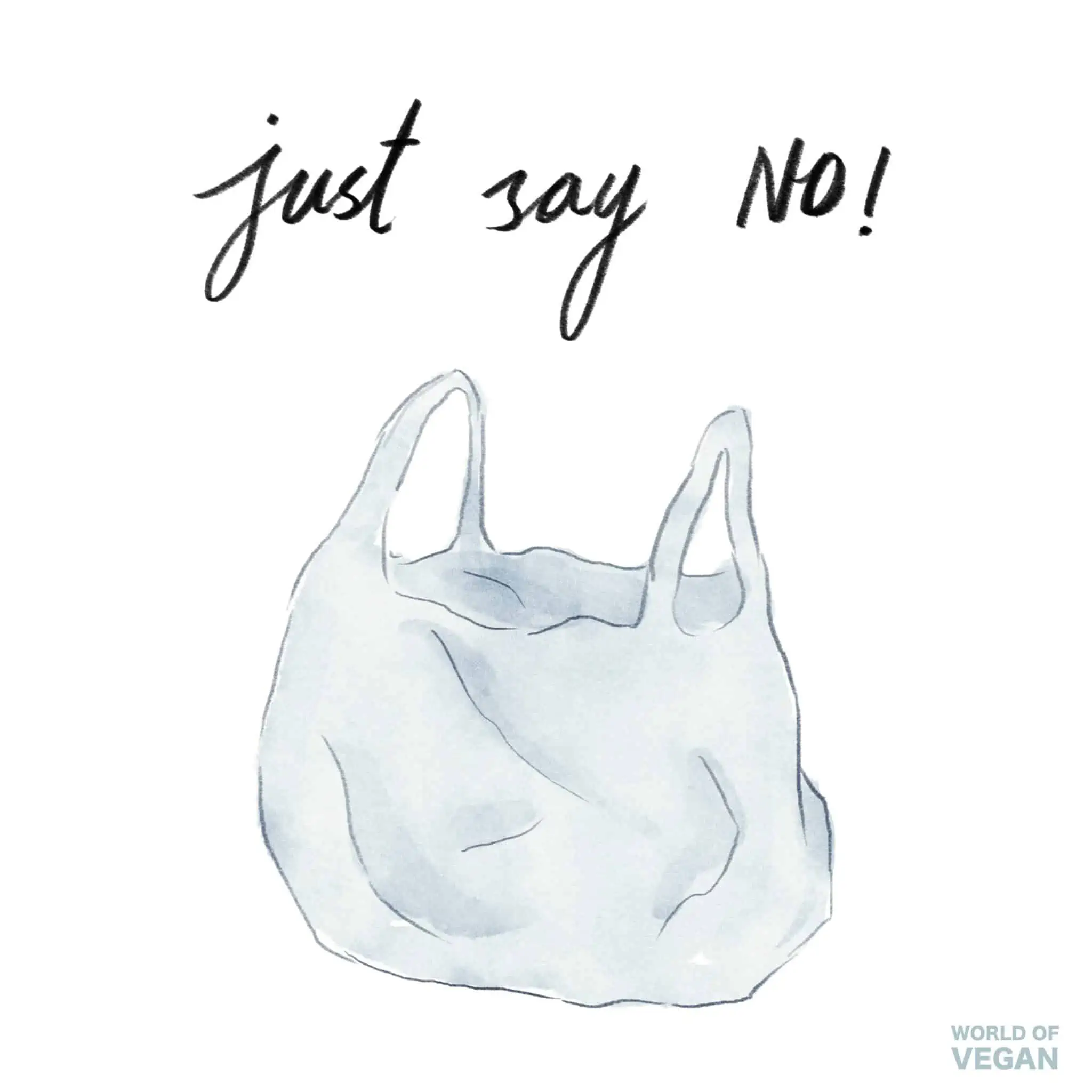 Hungry for more from Kristie Middleton? Check out her website and follow her on Instagram and Twitter for delicious plant-based recipes, zero waste living inspiration, and the best homemade sourdough bread photos. Cover photo from Canva.com. This article contains affiliate links which help us keep the lights on at World of Vegan. This post is not sponsored, and we only share products and companies we sincerely adore!