Do we need to feed animals to our animals? V-dog founder Dave Middlesworth didn't want to. He wanted to feed his two rescue dogs the best of the best without harming other animals in the process.
Instead of settling, he launched his own dog food company, v-dog, to bring his vision to life. He was soon blown away by the feedback from his customers. Not only was the food saving animals, it was helping dogs absolutely thrive.
Is vegan dog food nutritionally sufficient?
Dogs are omnivores, like us, and can obtain all of their nutrients from vegan sources. "All dogs can benefit from a vegan diet," says Lorelei Wakefield, VMD. "Thanks to ten thousand years of evolution alongside humankind, dogs are now physiologically omnivores. This means they can thrive on a nutritionally balanced plant-based food, such as v-dog."
Studies show that dogs not only digest plant-based foods well — they make excellent use of plant-based nutrients. V-dog's kind kibble formula meets all AAFCO nutrition requirements for adult dogs, plus it's free of corn, soy, wheat, byproducts, and fillers.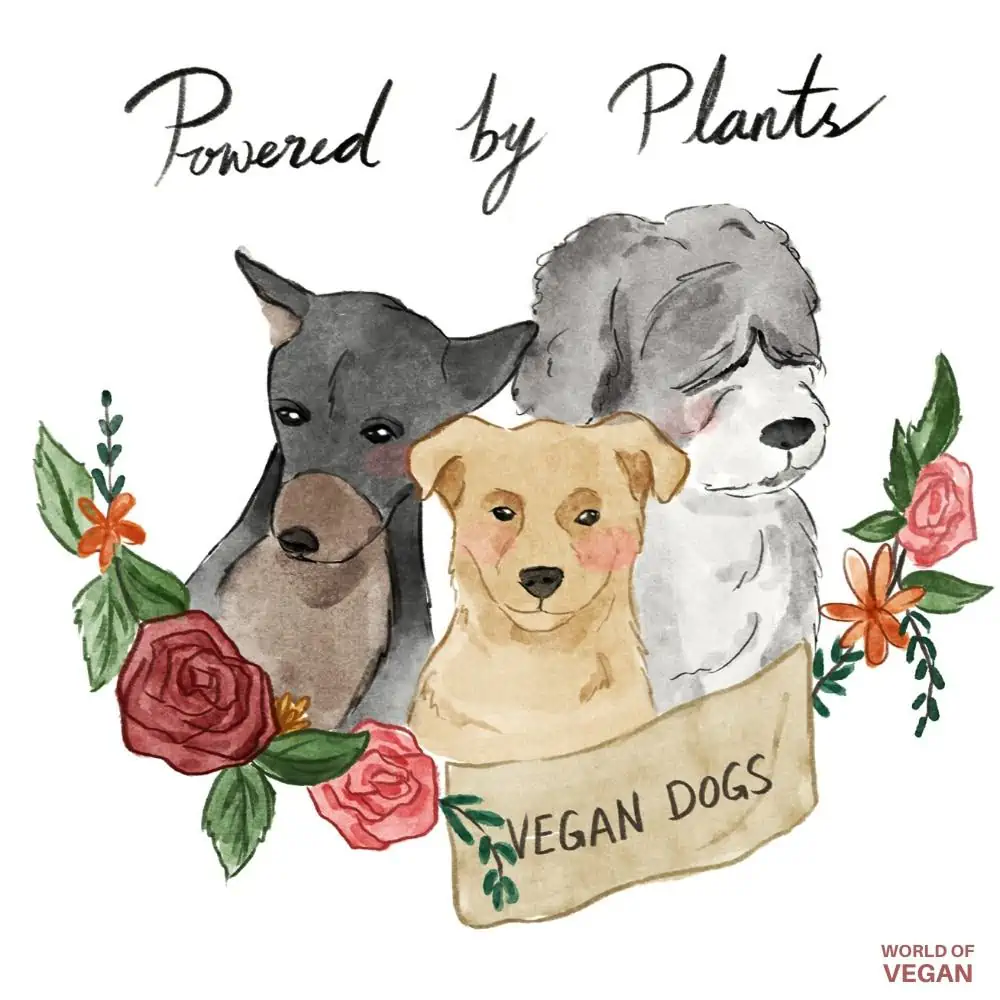 What are the benefits of a vegan diet for dogs?
So many dogs suffer from chronic symptoms related to unnecessary inflammation in their bodies. These symptoms range from itchy skin to joint pain to digestive issues, and may worsen as dogs age. Unfortunately, these symptoms can be hard for vets to pinpoint and diagnose, leaving pet parents with band-aid type solutions like steroids and other anti-inflammatories.
Vegan dog food, by omitting animal protein, is inherently hypoallergenic. A 2016 study showed that beef, dairy, and chicken are the top 3 food allergens for dogs, meaning that the cause of your pup's symptoms could be their food.
Plant-based dog food is also free of the "mystery meat," or 4-D meat, that is commonly used as the base of pet food. This meat is sourced from dead, dying, diseased, and disabled animals and has extremely low quality standards, making it unfit for human consumption. The majority of meat is produced in factory farms, where livestock are injected with growth hormones and antibiotics, fed sub-optimal diets, and live in unsanitary conditions. We can do much better than this for our pets.
Regardless of whether your pup currently suffers from ailments, vegan dog food is an excellent option because it removes the guesswork from what you're putting into your dog's body. Young and old, big and small, dogs around the world have been thriving on vegan dog food since it became commercially available in the '80s. Even one of the longest living dogs in the Guinness Book of World Records, Bramble the collie, lived to be 25 on a vegan diet.
How v-dog became the leader in plant-based food for dogs
V-dog was founded by a vegan in 2005 and remains a vegan owned and operated company in 2020. As America's first vegan dog food company, v-dog is committed to producing 100% vegan products and blazing the trail for other companies to follow. You won't see any animal products popping up in their product line, because to v-dog, plant-based dog food isn't just an option—it's a solution.
Compassion is at the core of v-dog's mission. During their 15 years as a company, one thing has become crystal clear: vegan dog food doesn't just save farmed animals, it helps dogs too. Dog parents need not sacrifice their dog's health for the sake of saving animals, because the two go hand-in-hand.
Vegan dog food isn't about compromise
Skim through v-dog's customer testimonials and you'll quickly realize that these vegan dogs not only receive excellent checkups at the vet, they absolutely love the taste of their food. In fact, many will even bypass the transition period and pick around their old kibble to get to the v-dog!
"We make dog food that tastes delicious, meets all nutritional requirements, and does no harm to animals," says v-dog Vice President Lindsay Rubin. "It really is that simple."
Lindsay and her team are proud to carry on Dave's mission, and v-dog has certainly witnessed an ethical shift in the pet food industry as more dog parents make the switch to vegan. Choosing a plant-based diet for your pup is more than just a purchase — it's a vote for a more compassionate world.
This article was written in partnership with our friends at v-dog—makers of widely loved vegan dog food! Please check them out and show them some love. You can also join our Vegan Dogs Worldwide Facebook group to connect with others who have happy and healthy plant-powered dogs!