Vegan bakeries are sprouting up all around the world, and one of the newest to come to life is Poison Berry Bakery in Cleveland, Ohio! I had the opportunity to visit this adorable shop over the holidays and was blown away by their delicious treats and creative decor.
I first met Jennn and Jon Regan, owners of Poison Berry Bakery, while I was in college in Cleveland many years ago. I went to a party at their home and remember being awed by the incredible spread of vegan food and desserts that lay across their table. Everything I tried that Jennn made seemed like the best thing I'd ever tasted—like her chocolate covered cookie dough balls that quite literally became a subject of my dreams.
But being an incredible cook and baker is one thing. Having the determination and dedication to open an entire storefront is another. But lo and behold, Poison Berry Bakery opened its doors in 2017, ready to satisfy all the sweet tooth's in the area.
They serve up donuts, cookies, brownies, custom-made cakes, candy bars, coffee, tea, and beyond. They even have a little selection of VioLife cheese products! They're on a mission to show that living cruelty-free is no sacrifice at all, and they are definitely succeeding.
https://www.youtube.com/watch?v=zcHaKADdyZ0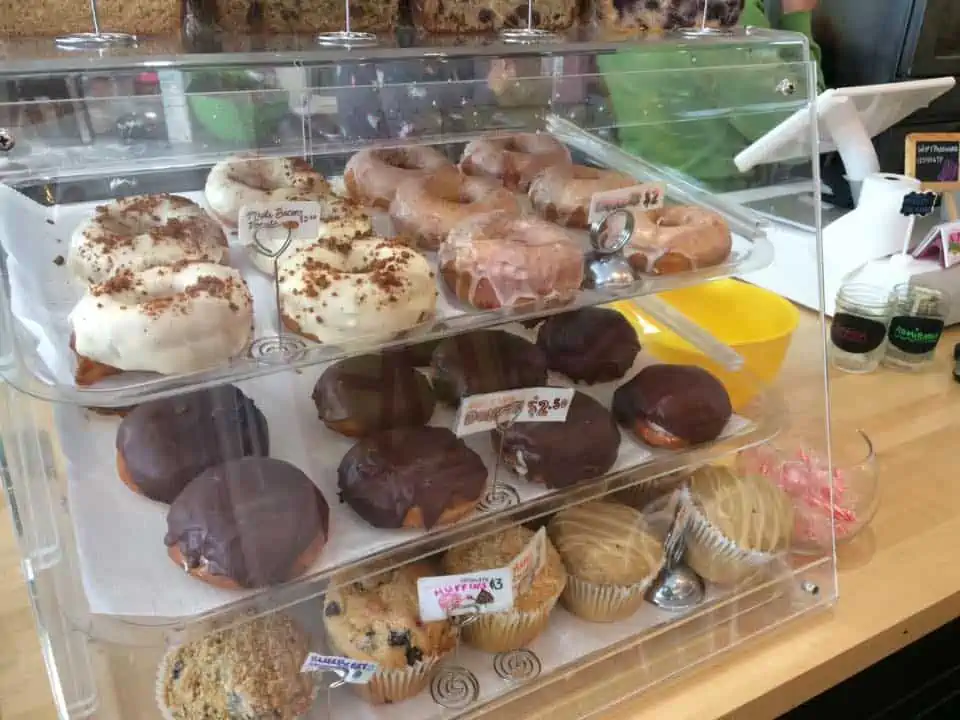 If you're ever in Cleveland, Poison Berry Bakery should be first on your list. Grab a Boston cream donut for me—I miss them already!