Celebrating a plant-based or vegan Passover? Then you'll love these Matzah Tater Tots from Jewish Food Hero! They're baked, giving them a nice consistency with a slight crispiness. These "matzo nuggets" go great dipped in your favorite oil-free sauce or served as a topping on a lovely salad. If you're gluten-free, worry not! We provide a great gluten-free option below made with quinoa.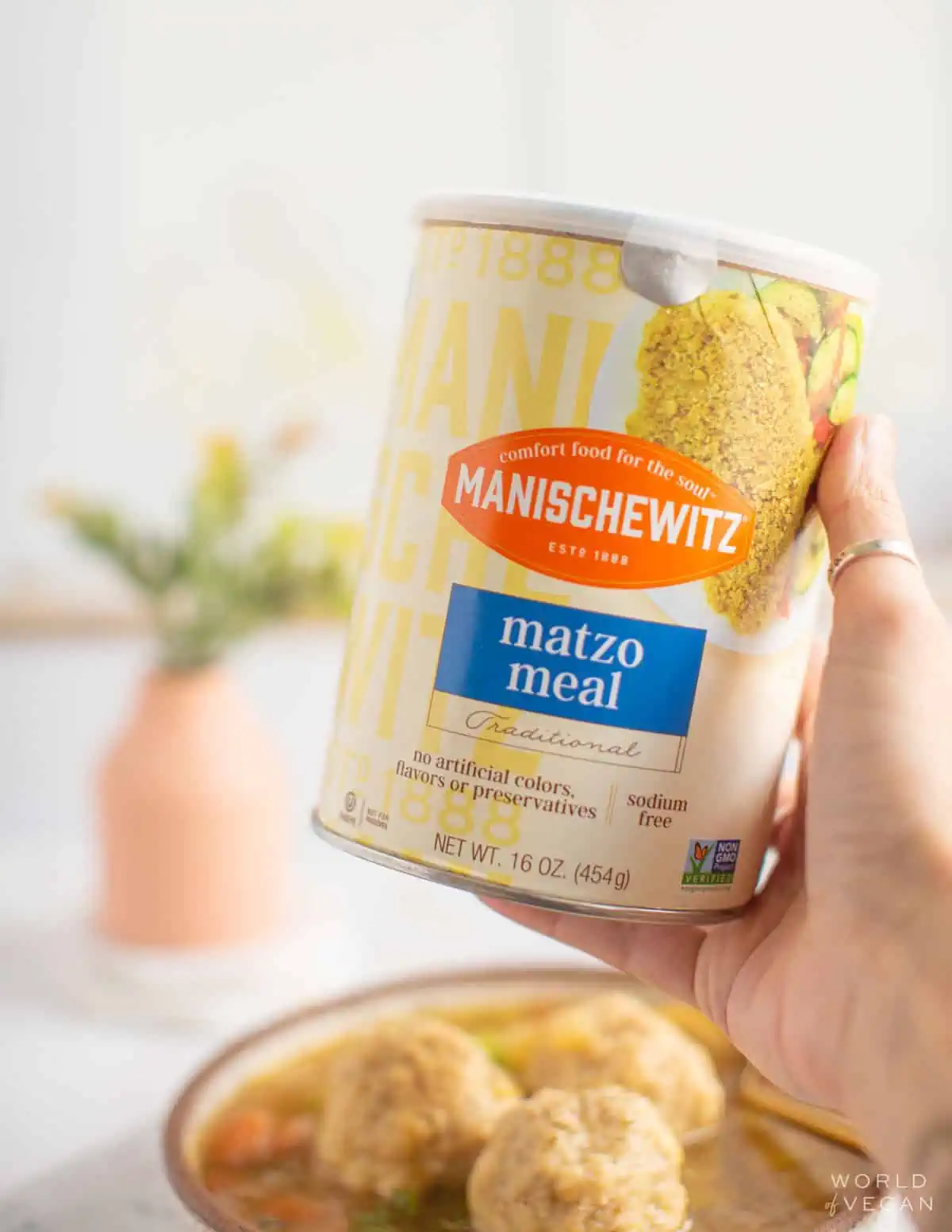 Why These Matzah Tots Are So Awesome
Fun to eat – Finger foods are so satisfying! The way in which you can pick something up and dip it into a sauce and then stuff it into your face is a multi-sensory experience that can be enjoyed by people of all ages.
Great for kids – Kids love nuggets and for good reason—they're fun to eat and are a great way for kids to learn how to connect with the experience of enjoying food.
Easy to make – No need to worry about spending hours in the kitchen the night before Passover prepping these matzah tots! You can even get your teen or kids involved if they're up for it!
How to Serve Up Your Matzah Tots
Wondering what else to have with these adorable matzah tots? Here are a couple ideas, all of which are safe for a vegan Passover!
Equipment You'll Need
Storing Your Matzah Tots
These matzah tots will last about 4-5 days in the refrigerator when kept in an airtight container. You could also freeze them but you may want to separate them with parchment paper to prevent the tots from sticking together. When ready to enjoy again, defrost overnight or in the morning and prepare them as you'd like!
More Vegan Jewish Recipes to Enjoy
1½ cups boiling water
1½ cups matzo meal, or quinoa flakes to make gluten free
½ teaspoon sea salt, or more to taste
¼ teaspoon black pepper
½ teaspoon onion powder
2-4 cloves garlic, optional and to taste
2 tablespoons cooked potato puree
Baking oil spray
Bring ½ cup water to boil over medium high heat.

In a large glass bowl, mix together the matzah meal (or quinoa flakes), sea salt, black pepper and onion powder.

Prepare garlic with garlic press.

Mix potato puree and pressed garlic.

Add the boiling water and potato puree.

Mix well using your hands

Cover and refrigerate for 15 minutes
To bake the matzah balls
Preheat the oven to 300 degrees Fahrenheit (150 degrees Celsius) while the matzo mixture are in the refrigerator

Line a baking sheet with parchment paper

Form walnut-size balls of the matzo mixture and place them on the prepared baking sheet

Lightly spray the matzo nuggets with baking oil spray

Bake for 10 minutes

Carefully turn the matzo nuggets

Bake for another 10 minutes.
To serve
Serve with your favorite oil free dressing or with natural ketchup

Serve as a topping on a salad
Calories: 72kcal | Carbohydrates: 15g | Protein: 2g | Fat: 0.3g | Saturated Fat: 0.04g | Polyunsaturated Fat: 0.1g | Monounsaturated Fat: 0.02g | Sodium: 97mg | Potassium: 33mg | Fiber: 1g | Sugar: 0.1g | Vitamin A: 0.3IU | Vitamin C: 1mg | Calcium: 4mg | Iron: 1mg
If you try this matzah tots recipe, let us know what you think by leaving a comment and rating below! Be sure to follow along on Pinterest, Instagram and Facebook for even more vegan recipe inspiration.
If you love this recipe, you'll love The Jewish Food Hero Cookbook: 50 Simple Plant-Based Recipes For Your Holiday Meals. Matzah tots recipe and photos by Kenden Alfond. Article written by Kenden Alfond.